This article may contain affiliate links. Clicking on or purchasing products we recommend through a link may earn a small commission. Read our disclosure and privacy policy page for details. *COVID-19 TRAVEL ALERT – Travel recommendations offered on this site are not to encourage you to travel against travel advisories.
This post is NOT about the stuff people have sent me but the essential beauty products I buy that I can't live without. I hope you'll find some beauty products you can't live without too. I was not sponsored to write this post or recommend these products. Here is a list of products I love and share with my friends and readers!
Dream it.
If you're planning a trip that involves a pool, lake, or beach of any kind and you don't want to buy a special waterproof camera or action camera, then a waterproof pouch for your phone could just be the solution you are looking for. Most of us have replaced our cameras and choose to travel with our phones and while there are some water-resistant models out there, protecting your phone with a waterproof pouch could save you a costly repair or replacement.
"You haven't written about that?" My friends take my recommendations seriously, and I realized that many of my must-have beauty products are now on their lists.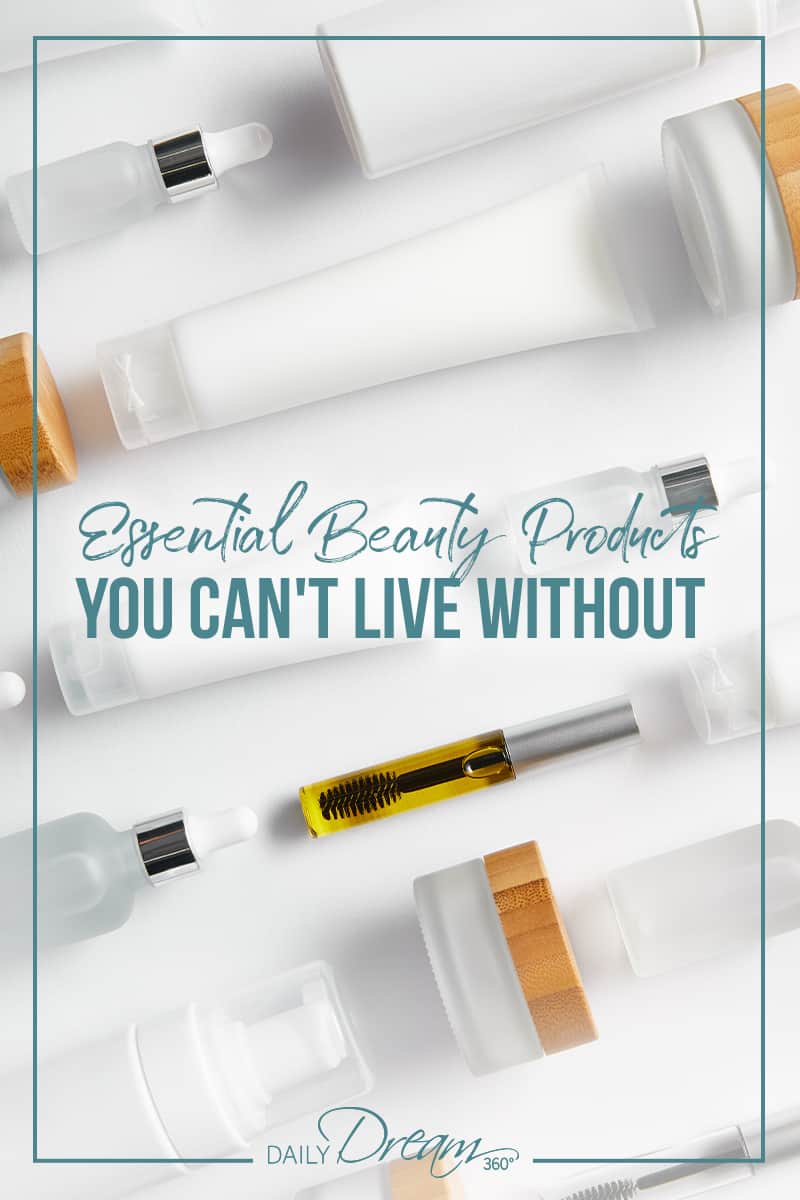 One of the essential beauty products that started this post is Loreal Root Touch-Up spray, which for some insane reason, is no longer available in red/auburn. Why? It was one of those products that changed my life, allowing me to do little touch-ups between hair colouring.
Now it is gone. So forced to find a replacement, this post was born. My friends are all using it now with shades in black and dark brown, and I'm envious because I'm scrambling to find a replacement specific for red hair. If you are in the same boat – solution below!
Plan it.
It was hard to narrow down this list. There are so many must-have beauty products I use that I take for granted. So I've divided this list into my favourite hair products, skincare and makeup.
Live it.
Essential Hair Products I Can't Live Without
MoroccanOil
I have thick curly hair, so having a product that can tame curls and keep my hair from frizz is imperative. However, people of all hair types find benefit in a drop of MoroccanOil as a leave-in conditioner.
Read More: Beat Frizzy Hair on Vacation with MoroccanOil for Curly Hair Products
Root Touch-up Spray
For in-between hair colours, you have to get this Root Touch Up Spray. The difficulty is finding a spray that matches your hair colour, and for a while, I was in heaven with the Loreal Root Touch up until their Red touch up spray disappeared. It was the perfect shade for natural red/auburn hair. It had a brownish colour but enough red that it did cover the grays and blend with my hair colour.
Now I'm using Clairol Root Touch Up Spray as it has a red shade. However, if you have black, dark brown or blonde hair, you'll find this temporary hair colour is perfect for covering up some hair growth a week or two before you are ready to do full colour.
TRESemmé Dry Shampoo
If you are like me and don't wash your hair daily, then having a dry shampoo to liven up limp or dull hair between washes is a must. Sometimes you need a little lift – with curly hair; it can control flyaway curls in a pinch.
TRESemmé has two Dry shampoo options TRESemmé Fresh Start Basic Care Dry Shampoo and TRESemmé Fresh Start Volumizing Dry Shampoo. Both have been great for me. A little mousse touches up to revitalize my hair and give it one more day before washing.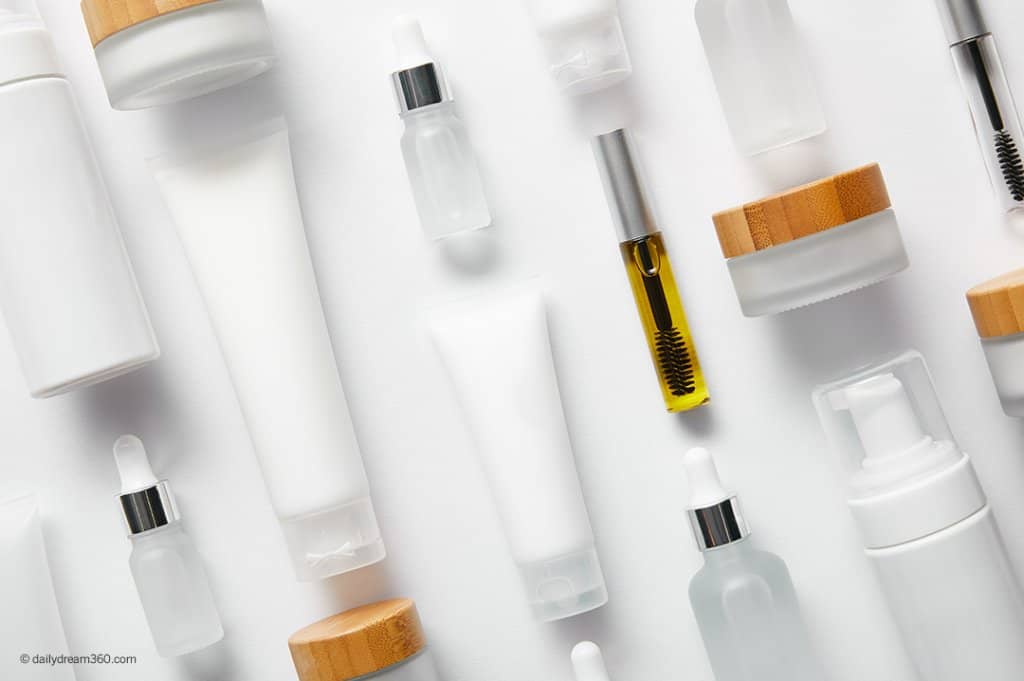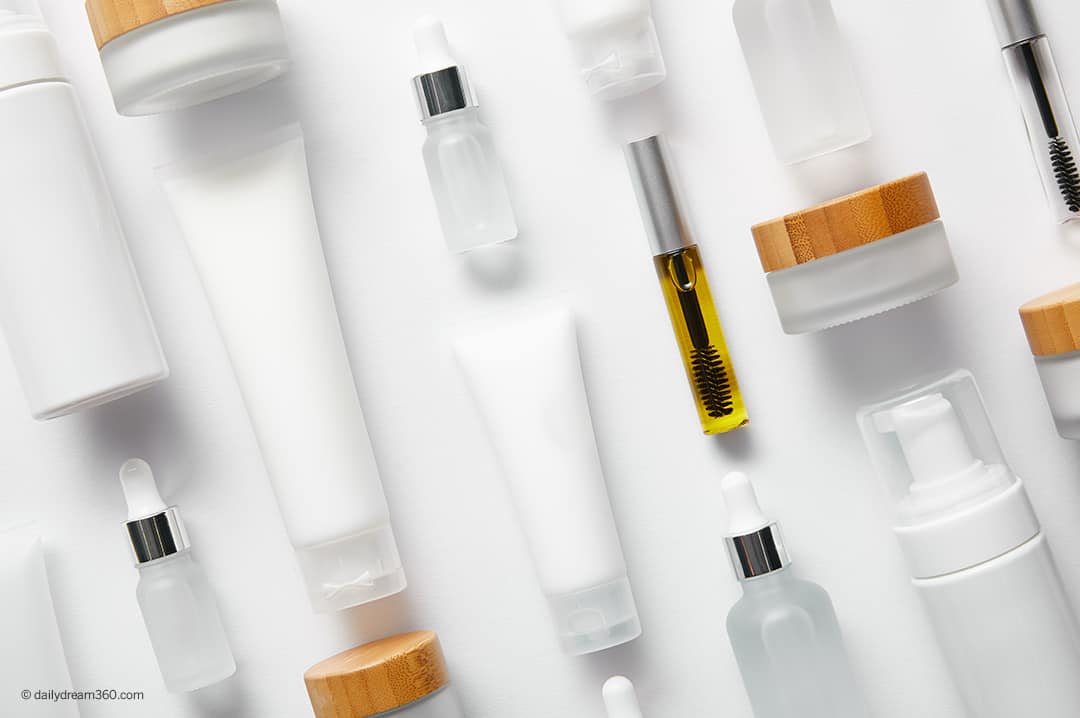 Essential Beauty Products You Can't Live Without
Moisturizing Paper Face Masks
I use face masks all year round. These paper masks are infused with moisturizing cream and can help when the weather dries out your skin. The truth I'm not worried about which brand, or what their promises are – I want to infuse my skin with a blast of moisturizer when things get dry and flaky.
I've also started travelling with these masks, as dry hotel rooms can take a toll on my skin. Before bed, I'll sit for 20 minutes with a face mask, and it just refreshes my skin.
Under Eye Collagen Patch, 24K Gold Anti-Aging Mask
I had a lot of doubts about these under eye patches. I received a sample in my Fab Fit Fun box (link), and now I'm hooked. The under-eye patches infused with Hyaluronic Acid and Collagen help combat fine lines, wrinkles, dark circles, under-eye puffiness and loss of firmness.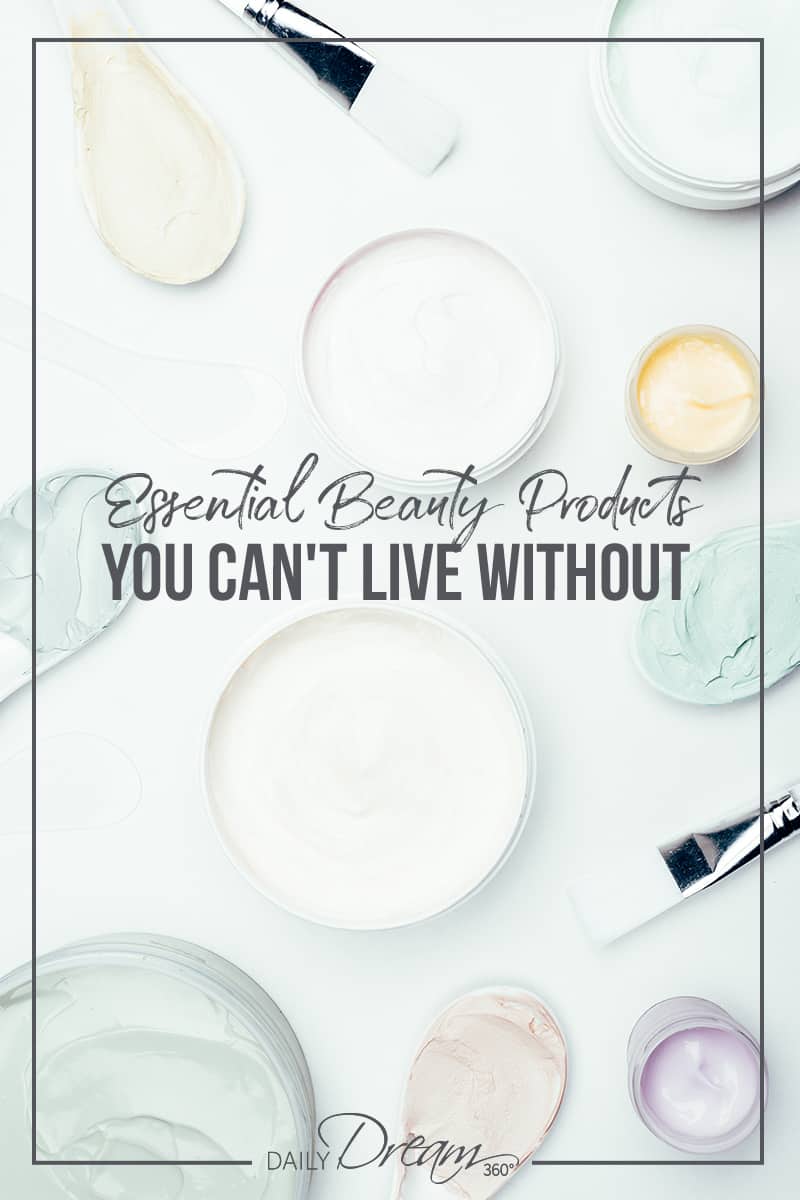 M. Asam Skincare Products
I'm going to admit I first bought M. Asam late at night from the Shopping Channel. I got sucked into one of their today's showstoppers and purchased the serum and cream, and now I can't get enough of these products.
What I love about M. Asam is that their products are fragrance-free and great for sensitive skin. Here are two of the essential beauty products I'm using now.
M. Asam Aqua Intense Hyaluron Serum
If it is working in cold Canadian winter, I know this product is worth raving about! This serum alone has shown visible improvement in moisturizing my skin. Of all skincare brands, they talk the most about their combination of a hyaluronic acid complex, which consists of a combination of high and low molecular weight hyaluronic acid, encapsulated hyaluronic acid and escin (horse chestnut extract). They say this combination provides even deeper skin layers with intense moisture and ensures a wrinkle-free and firm skin.
The M. Asam Aqua Intense Hyaluron Serum is very light, blends in easily and has no fragrance. It is now a part of my daily skincare routine.
M. Asam, Aqua Intense, Supreme Hyaluronic Cream
For me, the serum is enough, but it was a TSC Showstopper and came with a tub of the cream. Like the serum mentioned above, it contains the same Hyaluronic Acid complex that is fragrance-free and suitable for sensitive skin. This Supreme Hyaluronic Cream is excellent for an extra shot of moisture or as a night cream.
Bio-Oil
Once known as the magic oil that improved the appearance of scars and stretch marks, many have reported the benefits of this oil for moisturizing dry skin. I remember always carry travel size bottles of Bio-Oil, which can be used on my face, body and even combat frizzy hair. As a day to day product, I love using Bio-Oil as a moisturizer for my body. I apply it after my showers to combat dehydrated skin.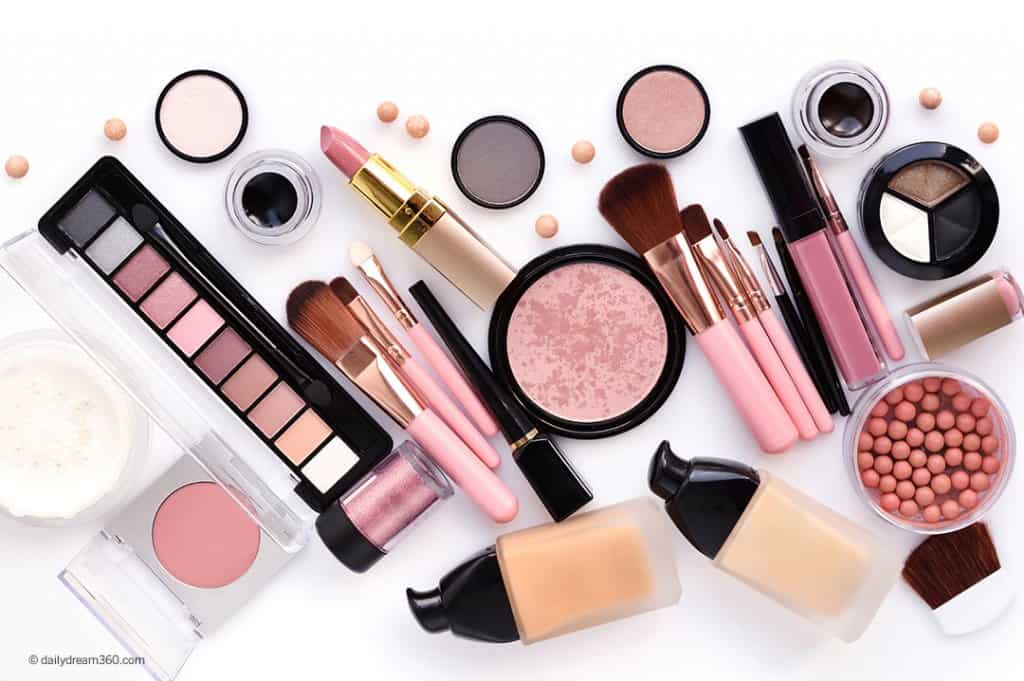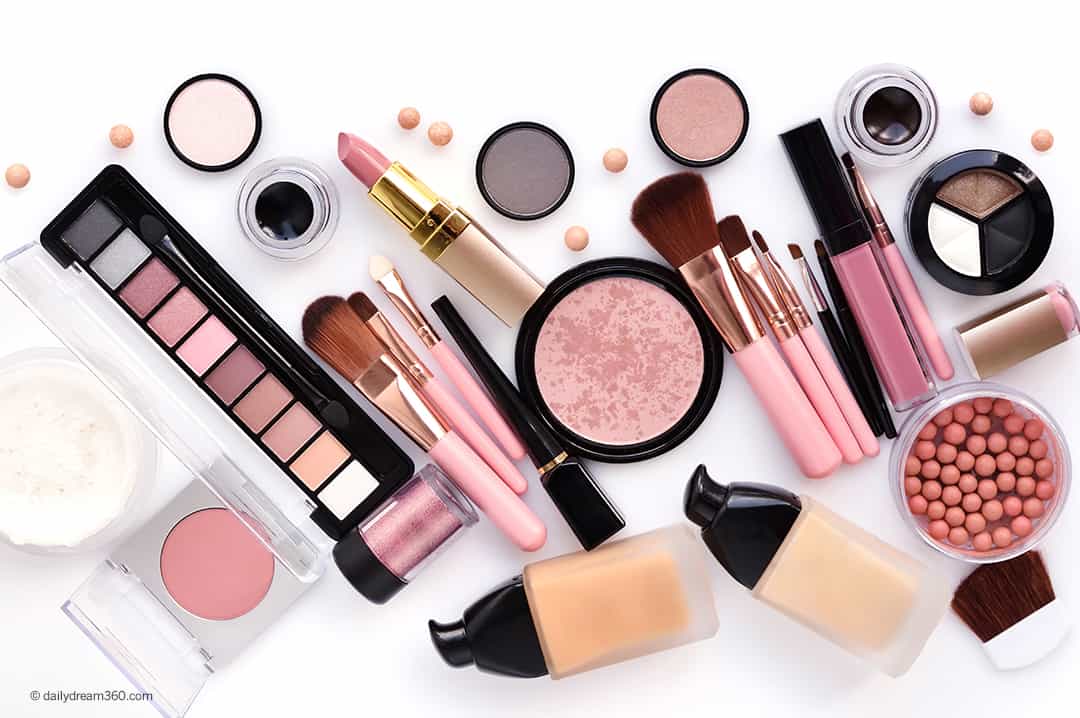 Essential Makeup Products I Can't Live Without
My make up products change with the wind. I'm always trying new things – mainly because beauty companies are famous for discontinuing the colours and products we love. Here are the current must-have beauty products in my make up bag today.
M. Asam Magic Finish – primer, concealer, foundation and powder
This product had me shaking my head. The promises seem too good to be true. How can one tub of brown mousse-like cream act as a primer, concealer, foundation and powder for all skin shades? I don't know why, but it works!
Even with my very light skin, mild rosacea and freckles. I start dabbing the magic finish on my skin, and I think it is way too dark for me, but then after blending it in, it magically adjusts to my skin tone. What you are left with is a lovely smooth feeling complexion. I get a lot of compliments from people "you are glowing" since I started to wear the M. Asam Magic Finish. I don't know about that, but it is an excellent base for makeup.
itCosmetics Liquid Eyeliner
I received this liquid eyeliner in a beauty box, and I had never used liquid eyeliner before. I love how easily this glides onto my eyelid, and I'm a convert now on liquid eyeliner.
Lancome Hypnose and Defincils Mascaras
I will cry if they stop making these mascaras. I'm not too fond of clumpy, thick mascara and Lancome has two mascaras that are thin and apply smoothly. The brushes for both the Hypnose and Defincils mascaras are super simple and make applying mascara a breeze.
Maybelline Super Stay Lipstick
I bought this lipstick and thought I was going to hate it. The fact is once I apply it, it stays on for hours. The matte finish can make your lips feel dry, but with a little gloss on top, this is a great way to have perfectly finished lips without having to worry about applying it over and over.