This article may contain affiliate links. Clicking on or purchasing products we recommend through a link may earn a small commission. Read our disclosure and privacy policy page for details. *COVID-19 TRAVEL ALERT – Travel recommendations offered on this site are not to encourage you to travel against travel advisories.
The perfect pillow for you may depend on the position you sleep in; however, if you sleep in multiple positions, this may be more difficult. We all know the secret to a good night's sleep is choosing the right pillow, so how can we pick the best pillow for combination sleepers?
Dream it.
What is the Best Pillow for Combination Sleepers?
The best pillows are the ones that keep your head, neck and spine in a neutral alignment and which support the natural curvature of your spine.
For combination sleepers, this is an issue as we sleep in different positions, searching for the perfect pillow more challenging.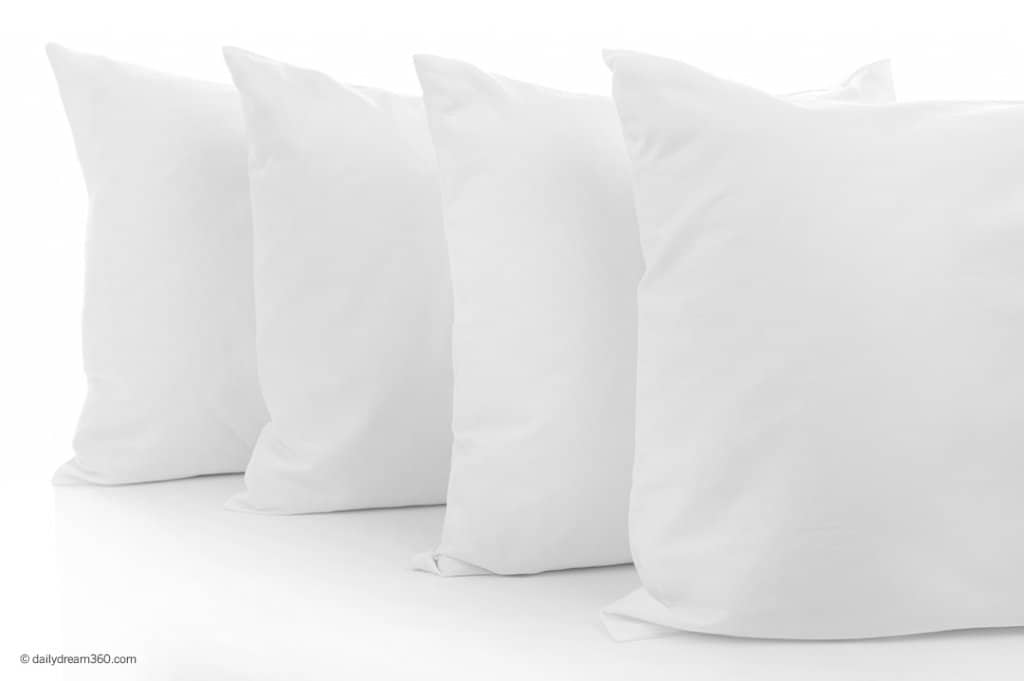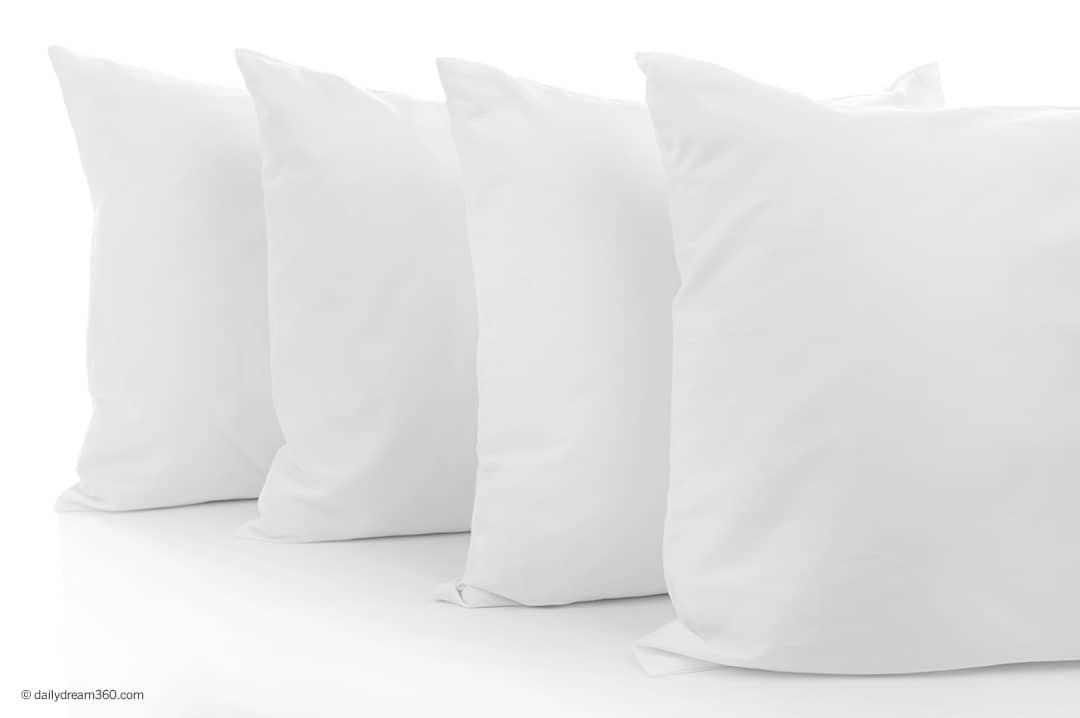 The Combination Sleeper Needs the Best Pillow for All Sleep Positions
If you are like me, you may find yourself sleeping in many different positions during the night. While I start on my back, I may end up sleeping on my stomach or side throughout the night. Being a combination sleeper has made finding the perfect pillow a real challenge for me.
My favourite pillow for combination sleepers is the Casper Pillow. See a full list below.
Plan it.
How to Pick the Perfect Pillow for a Good Night's Sleep
In your search for the perfect pillow, you'll need to consider several factors. In your research, you should investigate what the pillow's insides are made of, how firm the pillow is, its size in proportion to your bed and the pillow's covering.
As a combination sleeper, you'll need to know which position you sleep in the most and start with that. You may shift through the night, but knowing which position you rest in the longest will help you find the best pillow for you.
Pillow Type and Fill Contents
Microfibre  Fills
Microfibre pillows are often the most affordable and come in hypoallergenic models often filled with polyester or polyurethane fibres. Their price points and ability to wash at home make them a popular choice.
Feather and Down Pillows
The most expensive pillows are often feather and down-filled. However, be sure to test your pillow out before you buy it. I had a feather filled pillow which had sharply pointed feathers that kept popping out of the pillow lining. Make sure the ones you buy genuinely are the best.
Memory Foam and Gel Pillows
Memory foam pillows usually are more firm and great for those that sleep on their side. Back sleepers may prefer a pillow that will conform to the shape of their head to give them optimal support.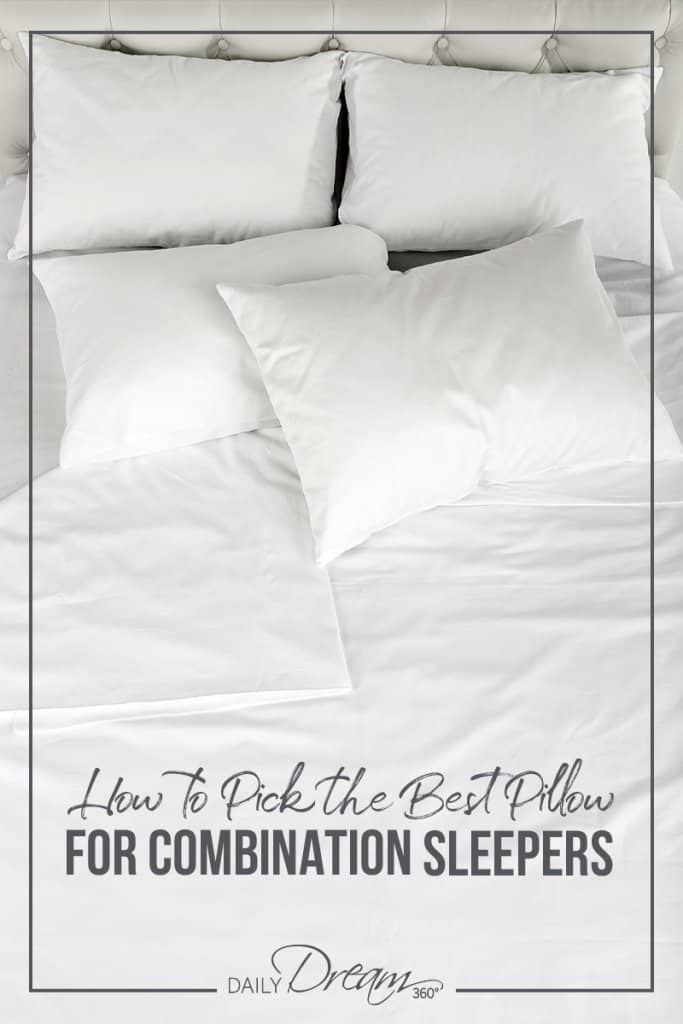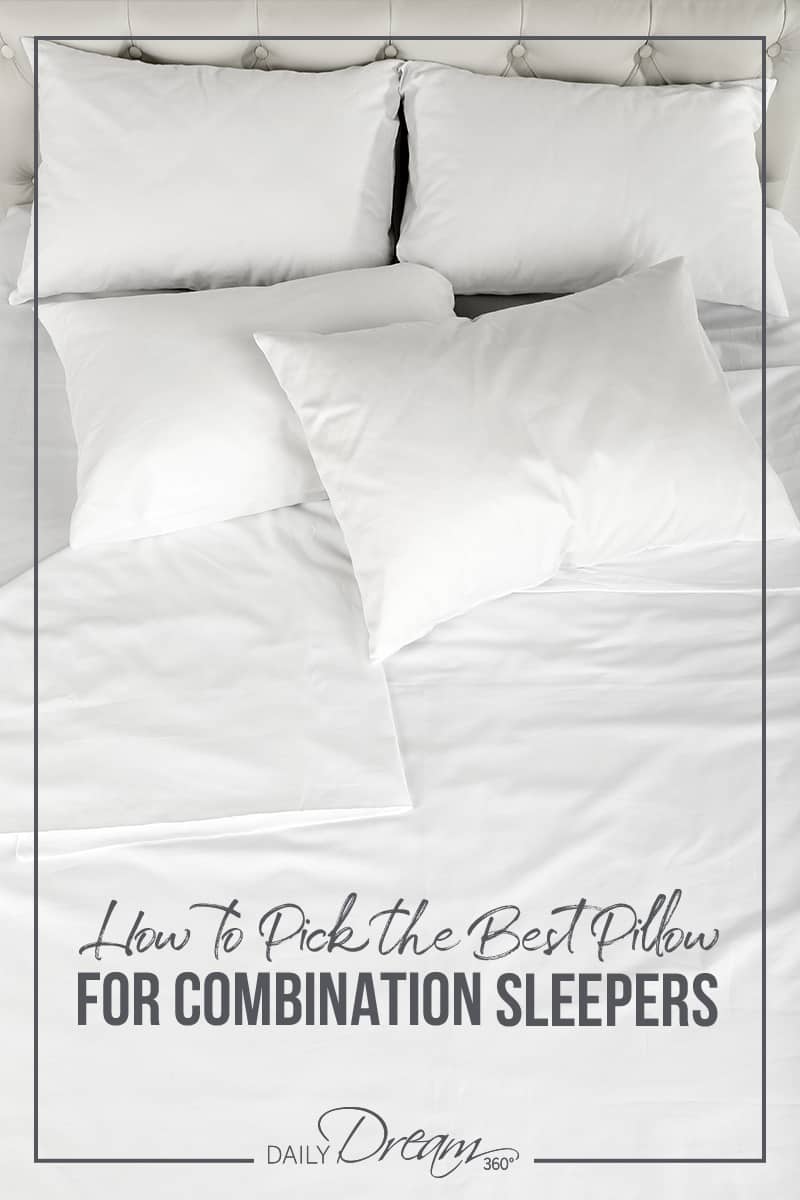 Pillow Firmness
Go to a store where you can try out multiple pillows. Spend some time to get a feel for the type of firmness you find most comfortable. So if you prefer a firm supportive pillow, you may want to consider a memory foam, buckwheat or gel-infused pillow.
If you are a back or stomach sleeper, you might find a softer and thinner pillow will be more to your liking. Pillow firmness is about finding the right fit and comfort for you.
Size of the Pillow
Pillows often come in sizes that reflect the size of your bed. However, it would be best if you also considered the thickness or height of the pillow and how your head and neck rest inside the pillow.
Combination sleepers might find a medium height pillow to be the optimal size, but since they roll around, they may want a longer pillow, which allows them to roll to the side in comfort.
The Fabric of Pillow Covering
As with my experience with feathers popping out of my down pillow, the pillow covering is essential. Is the pillow covering thick enough, easy to clean and will it keep the shape of your pillow from going flat?
Other Specialty Pillows on the Market to Consider
If you have some issues with feeling too hot when you sleep, you might want to consider some specialty pillows on the market. These include Cooling and Water pillows, which are filled to help regulate or cool your head while you sleep.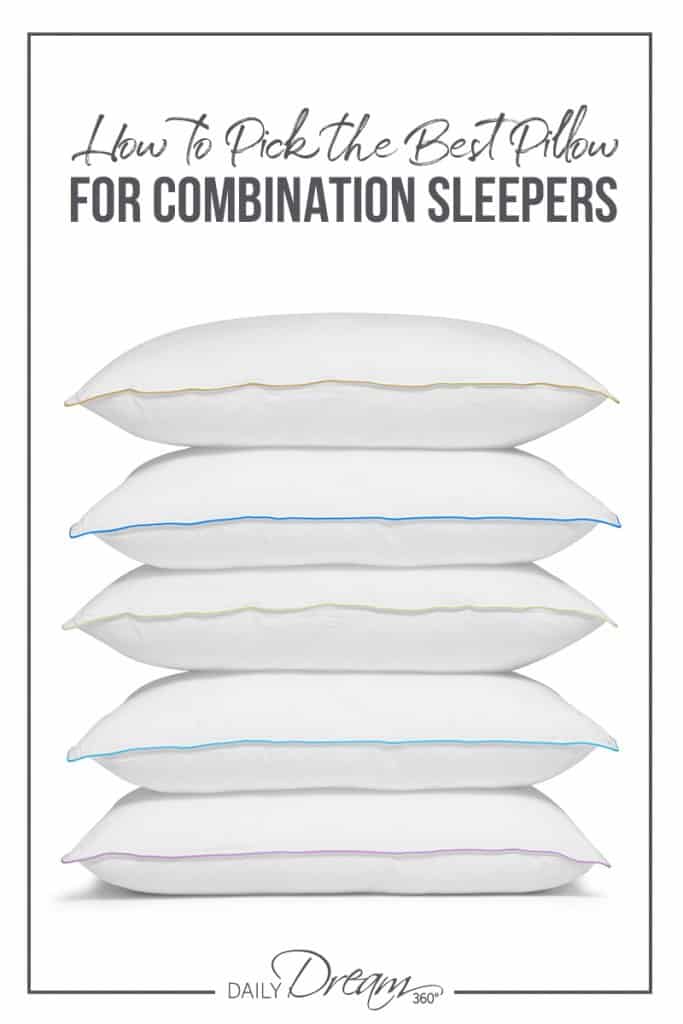 Live it.
The Best Pillow for Combination Sleepers
I don't know that there is one perfect pillow for combination sleepers. Since we move around a lot, a firm pillow may be too restrictive and soft pillow not offer enough support.
The best pillows for a combination sleeper tend to be a medium firmness and medium build. This firmness will give you the support you need when on your side and back.
Here are a few options for the best pillows for all sleep positions that I could find.
Original Casper Pillow
Casper now has three pillow models to choose from, but for combination sleepers, I recommend the Original Casper Pillow. The pillow has a 100% cotton cover with a polyester fabric lining and microfiber fill.
The pillow is easily refreshed with a good fluff. After a year of use, I still love mine.
Other pillow options from Casper include the firmer Casper Foam Pillow and their Down Pillow, which is also an excellent option for combination sleepers.
Coop Home Goods – Premium Adjustable Loft Pillow
What makes the Coop Home Goods pillow so popular is that you can adjust the firmness. It comes in a medium firmness with a combination of memory foam and microfiber. There is also an extra pouch of fill included so you can increase or decrease the fill of your pillow to customize it to your liking. The pillow cover is 60% polyester and 40% Rayon.
Snuggle-Pedic Ultra-Luxury Bamboo Shredded Memory Foam Pillow 
This snuggle-Pedic pillow also allows you to customize the gel-infused memory fill by providing extra fill and the promise of cool sleep. They also offer a 120-night trial period and will offer customizations to ensure you get a perfect sleep.
COZSINOOR Hotel Quality Pillows 
Available in three sizes (standard, Queen and King) the COZSINOOR Hotel Quality pillow has a soft and supportive hollow fibre fill in a 100% cotton cover. The pillow is machine washable and has that luxury hotel feeling of a fluffy pillow.
Beckham Hotel Collection Gel Pillow (2-Pack) 
The Beckham Hotel Collection pillow set includes 2 hypoallergenic Queen or King-sized pillows. They have a 100% cotton cover with a 240 thread count and 100% poly gel fibre fill. The pillows offer the perfect balance of luxury softness with the support of the gel fill. Great for combination sleepers.