This article may contain affiliate links. Clicking on or purchasing products we recommend through a link may earn a small commission. Read our disclosure and privacy policy page for details. *COVID-19 TRAVEL ALERT – Travel recommendations offered on this site are not to encourage you to travel against travel advisories.
We continue with our off the resort coverage from Cuba. In this post, we explore Las Terrazas a nature reserve and community which is a popular getaway destination for local Cubans and where many foreign travellers flock for a unique Cuban vacation experience.
Las Terrazas Location in Cuba
Located a short 40-minute drive from downtown Havana, Las Terrazas is a small eco-reserve that sits in the Sierra del Rosario mountains.
Getting To Las Terrazas
From Havana
You can get to the reserves via taxi. You can arrange the cab with the help of your hotel concierge or a local tourist office. There is also a local bus that travels from Havana bus station.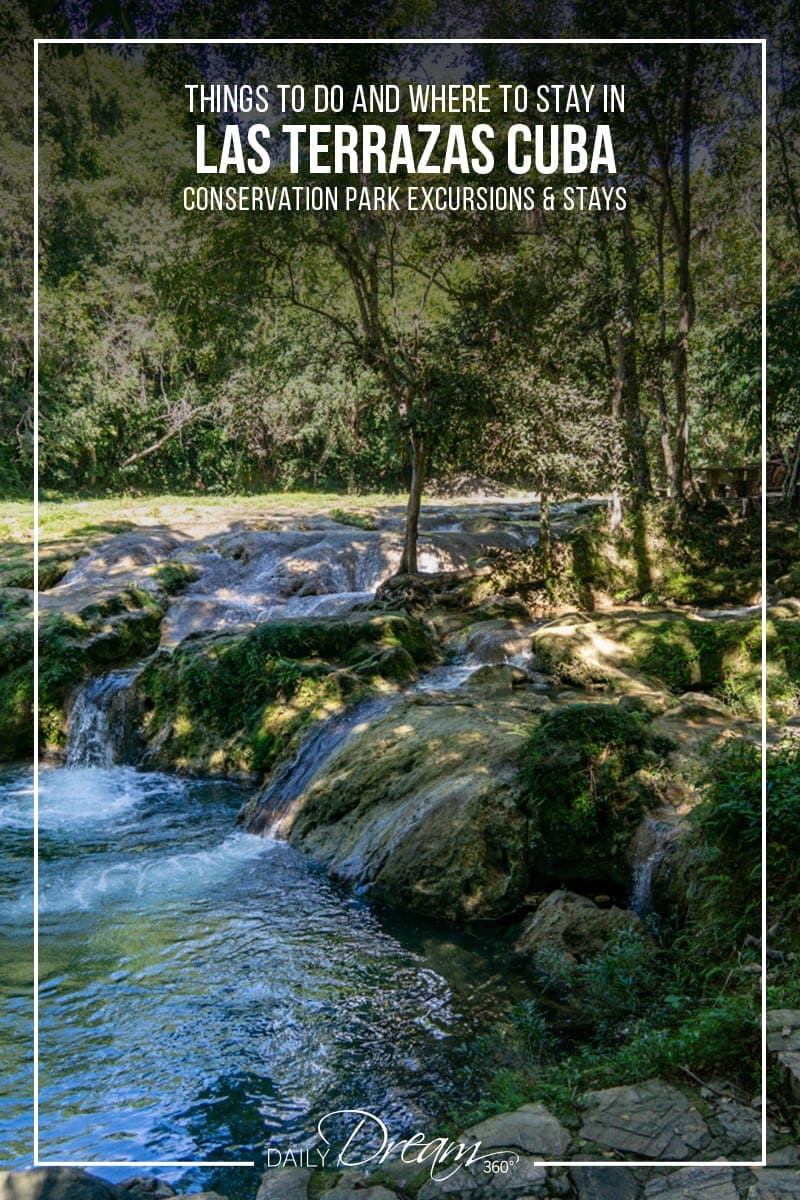 Las Terrazas Excursion
There are some day excursions available from Havana which leave first thing in the morning and include a walk through the nature reserve highlighting many of the attractions listed below.
Book these tours through your hotel, your vacation provider or a tour office in Havana. Tour Radar also has some Cuban tours available which include a stop in Las Terrazas.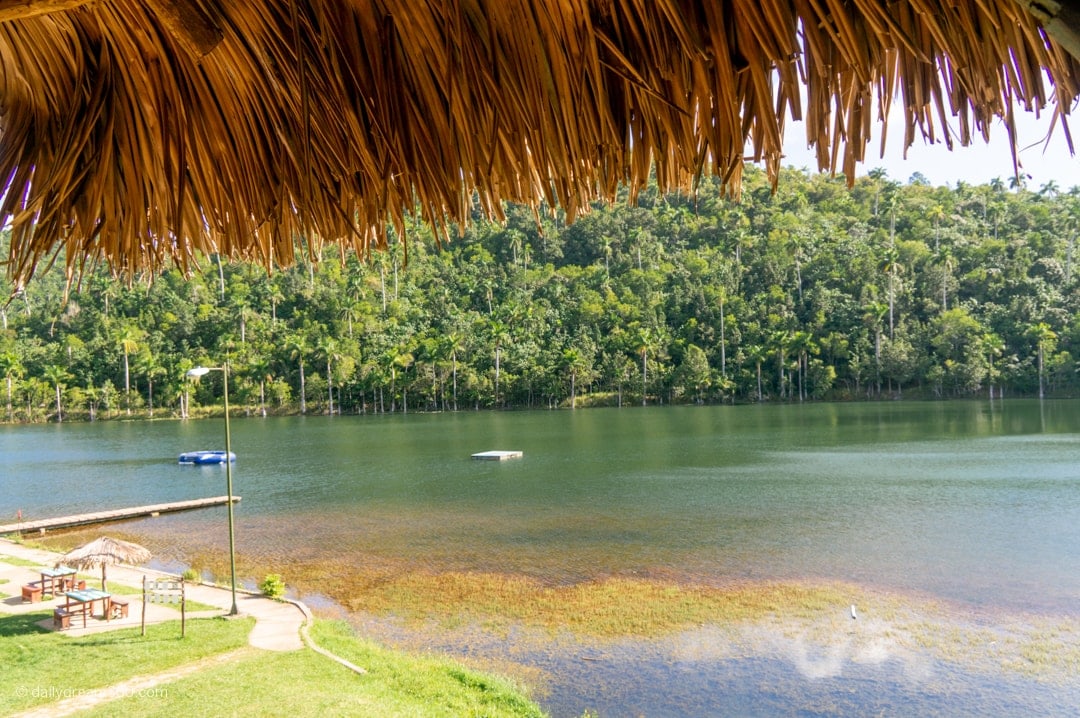 About Las Terrazas Eco Reserve Cuba
There is a fee to enter the park one for tourists and another for locals. You may have to pay your driver's entrance into the park as well if you plan on getting him to drive you deeper inside the reserve.
Popular Cuban Getaway
Canadians who travel to conservation parks or national parks will love Las Terrazas. This conservation park is a favourite Cuban vacation playground where they bring their families to picnic or camp on the site.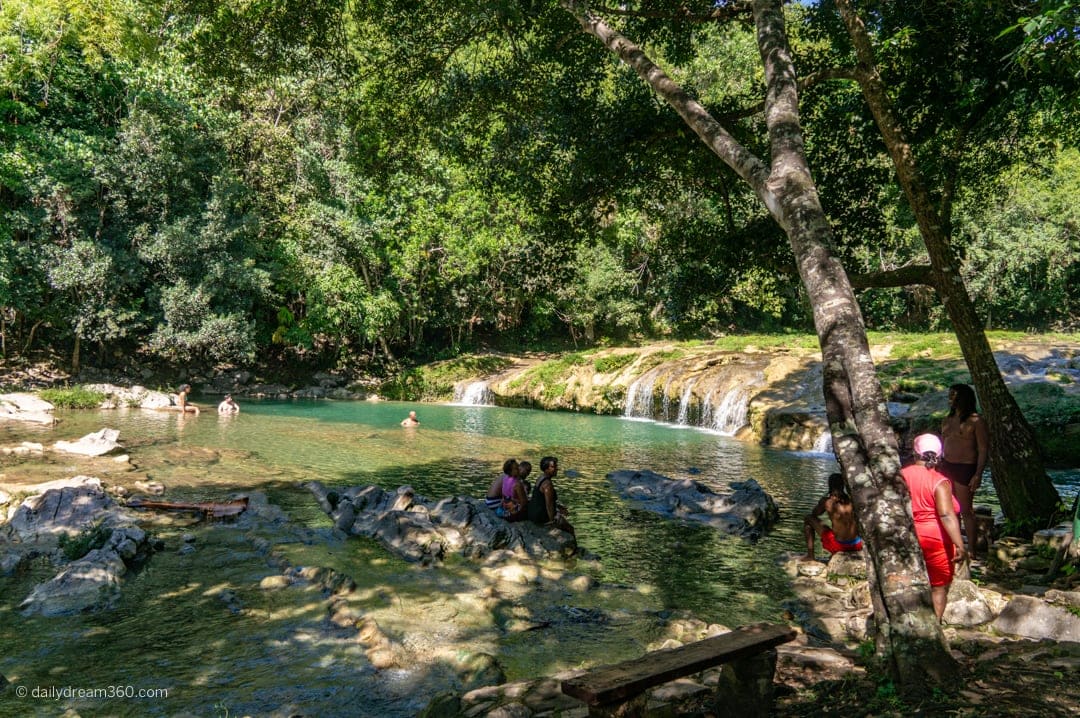 Things to Do in Las Terrazas
River Walks and Swimming
There are some paved hiking trails along the river that runs through the Las Terrazas reserve. Many tours feature this walk over to a swimming area where you can swim with locals in the river.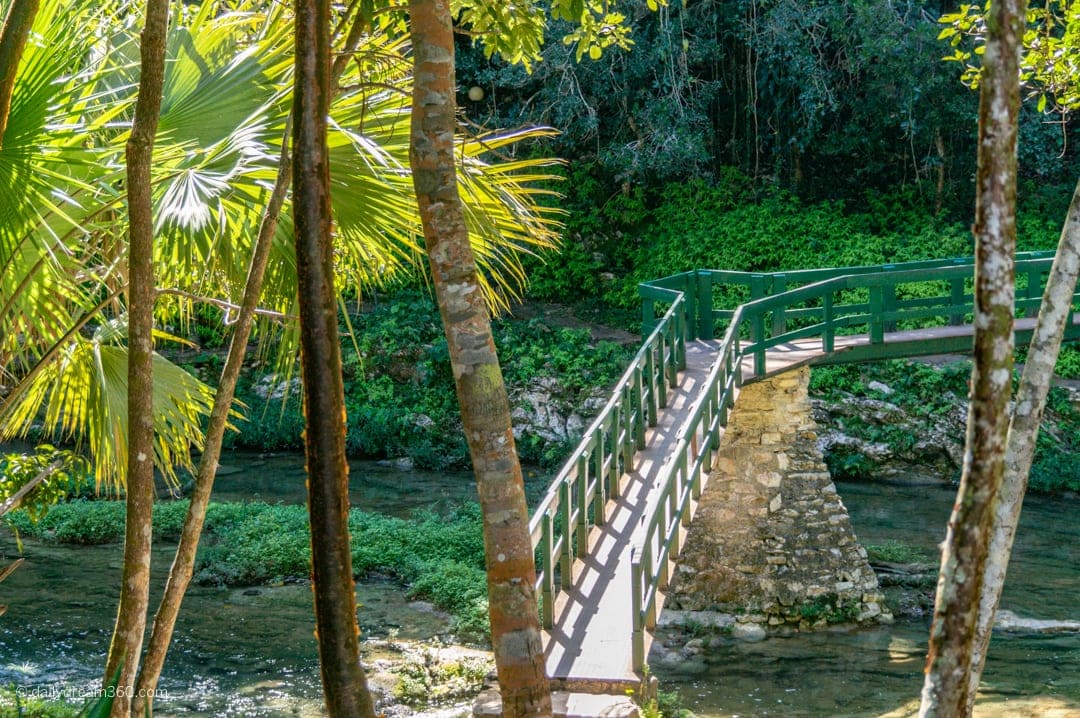 For the most part, all the trails we walked on were paved, included wooden bridges or areas with some protruding rocks. Where good running shoes or hiking shoes if you plan to visit.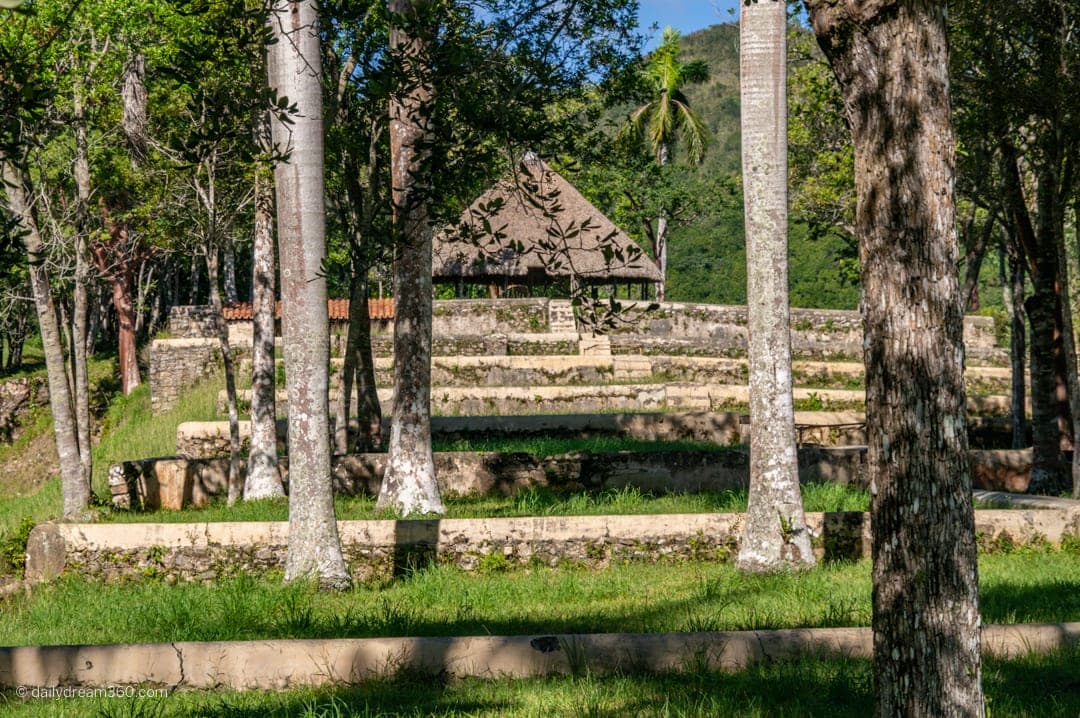 Historical Tour
If you are coming to the park as part of an excursion, then you will likely be taken to the historical displays depicting life in the region during its time as a coffee plantation.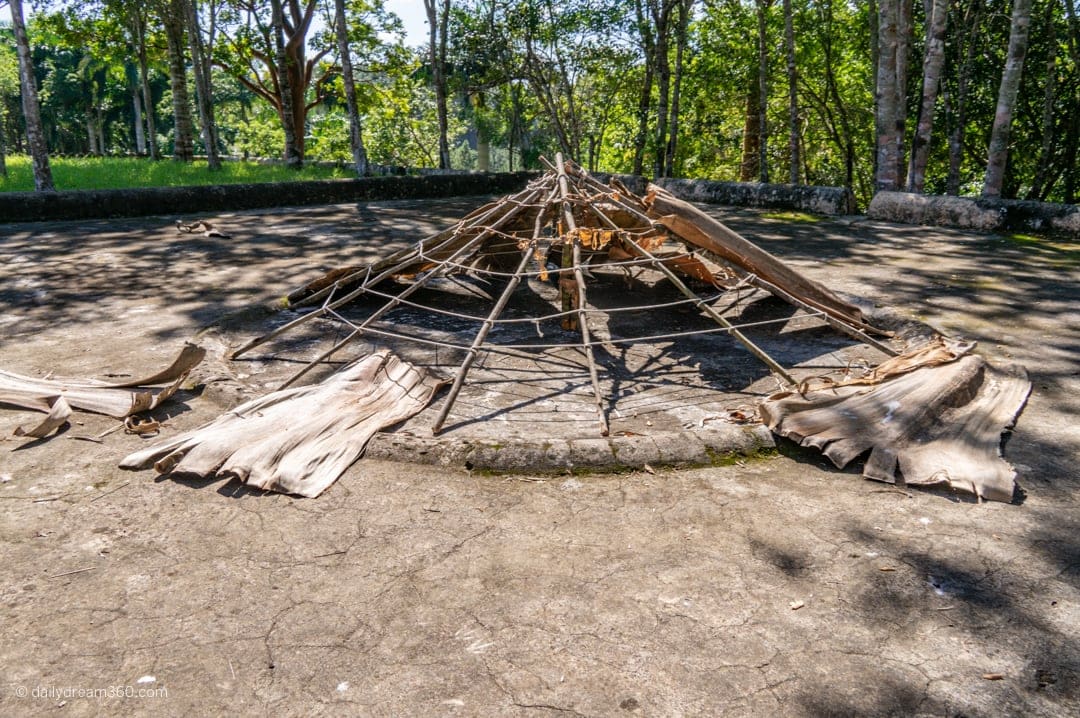 You will see the terraces where the coffee beans were planted, dried and processed.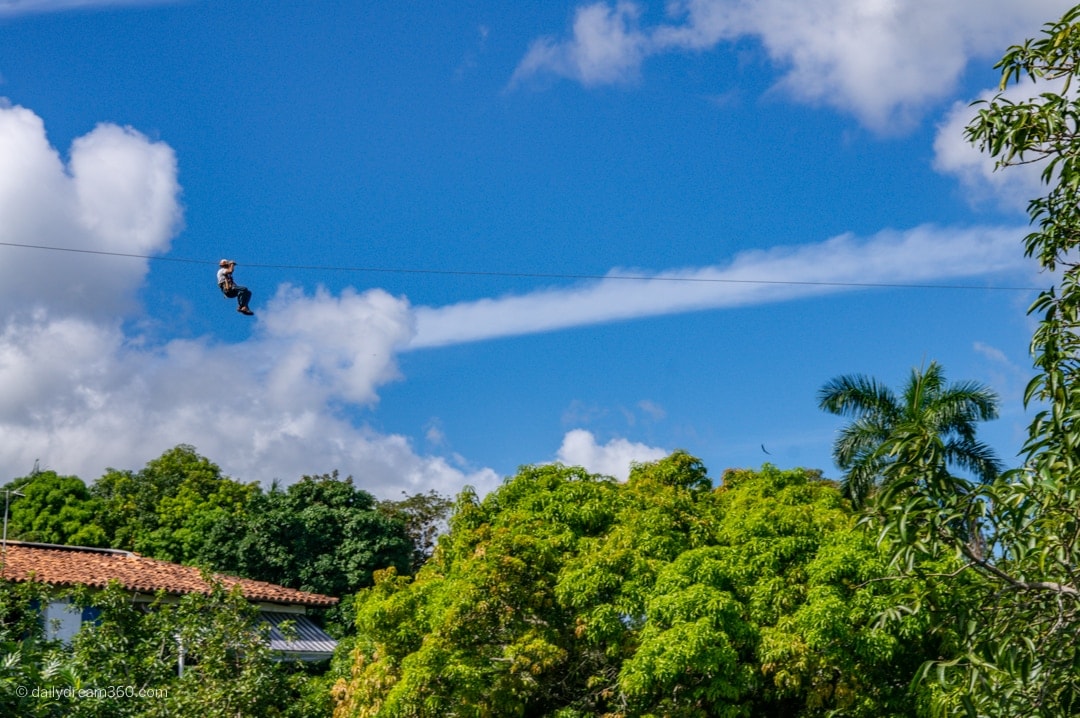 Zip-lining and Canopy Tour
If you want to explore the natural landscape of the reserve and love a little adventure, then you might enjoy a zip-line and canopy tour.
There are six ziplines on tour, which take your through the trees and then overtop the eco-community itself.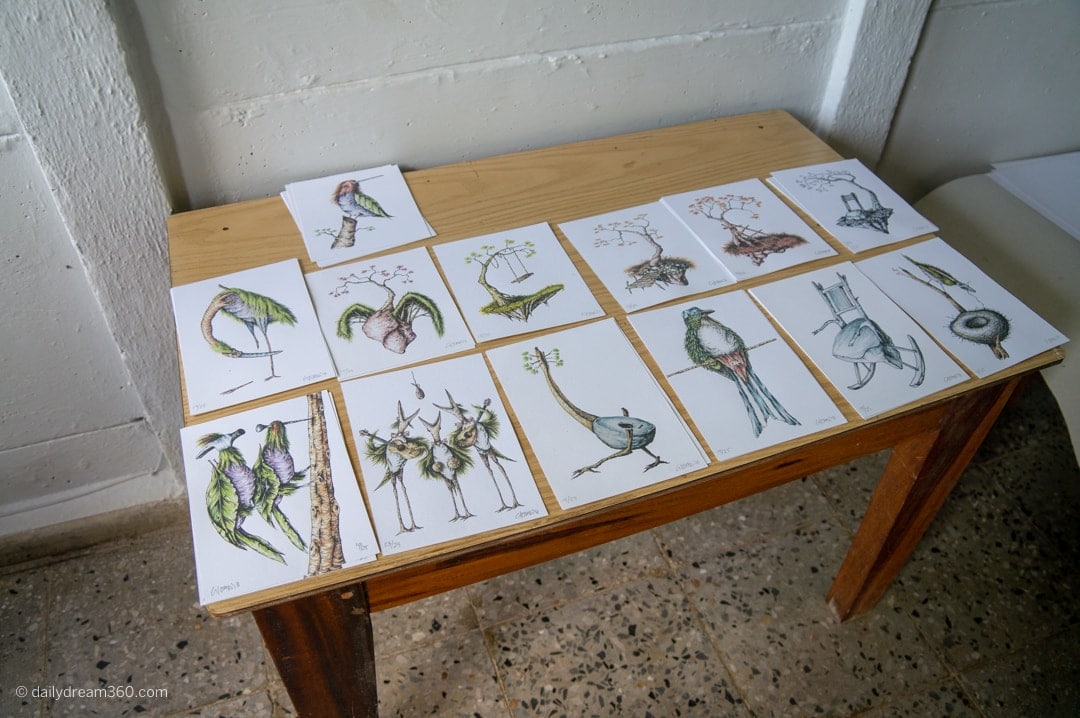 Visit Local Artists in the Community
Local artists living in Las Terrazas have studios inside their homes which you can visit. We explored the gallery of Henry Aloma whose unique drawings had us all chuckling. He was a lovely gentleman, and there were various sizes of his paintings available for purchase.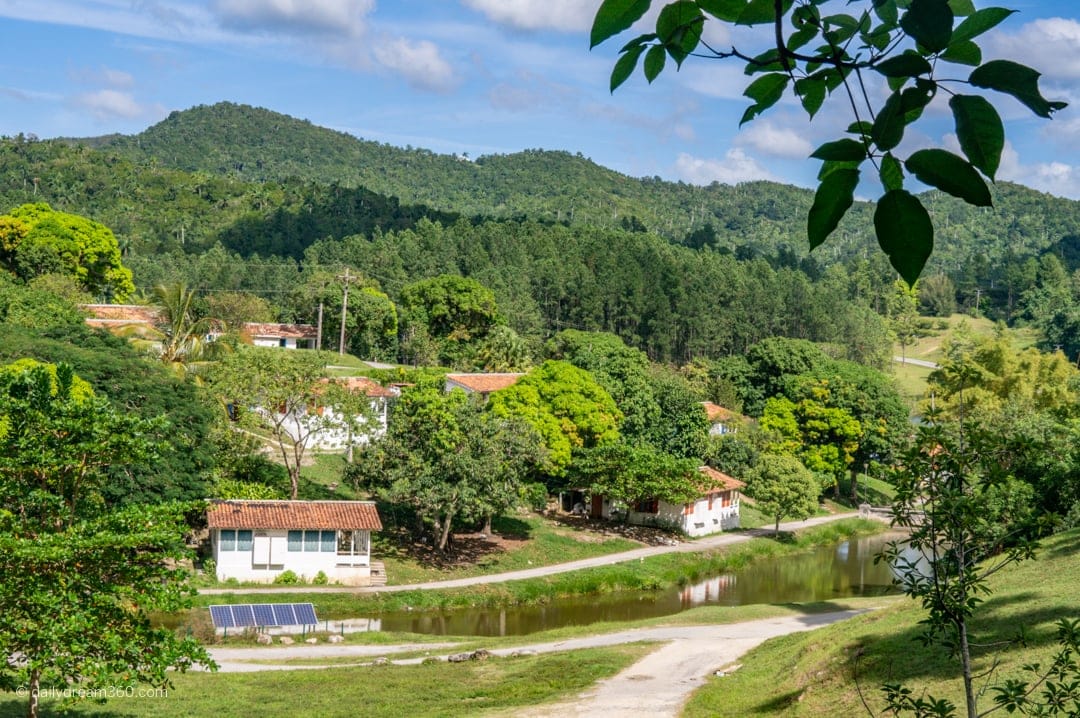 The landscape as you walk through the village is just beautiful. On a sunny day, the lush greens surrounded us everywhere we looked. The locals in the community were pleased to meet us, and many invited us into their homes.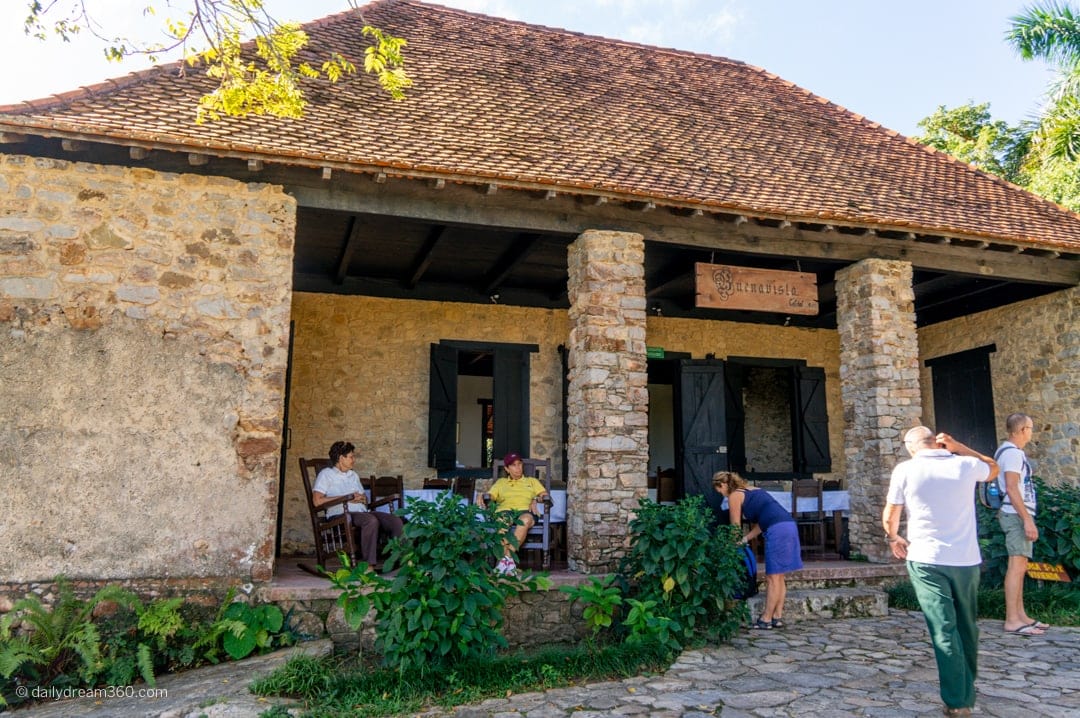 Las Terrazas Restaurants
There are some restaurants and bars throughout the reserve. Depending on where you are staying and what activities you are participating in you will not have difficulty finding something to eat. Here are a few of my favourites.
Cafétal Buena Vista
Located high in the mountains, next to the historical tour of the Terrazas community Cefetal Buena Vista serves traditional Cuban food inside its rustic structure. There are some breathtaking views from the mountain top so be sure to sit on the rocking chairs on its porch and take it all in.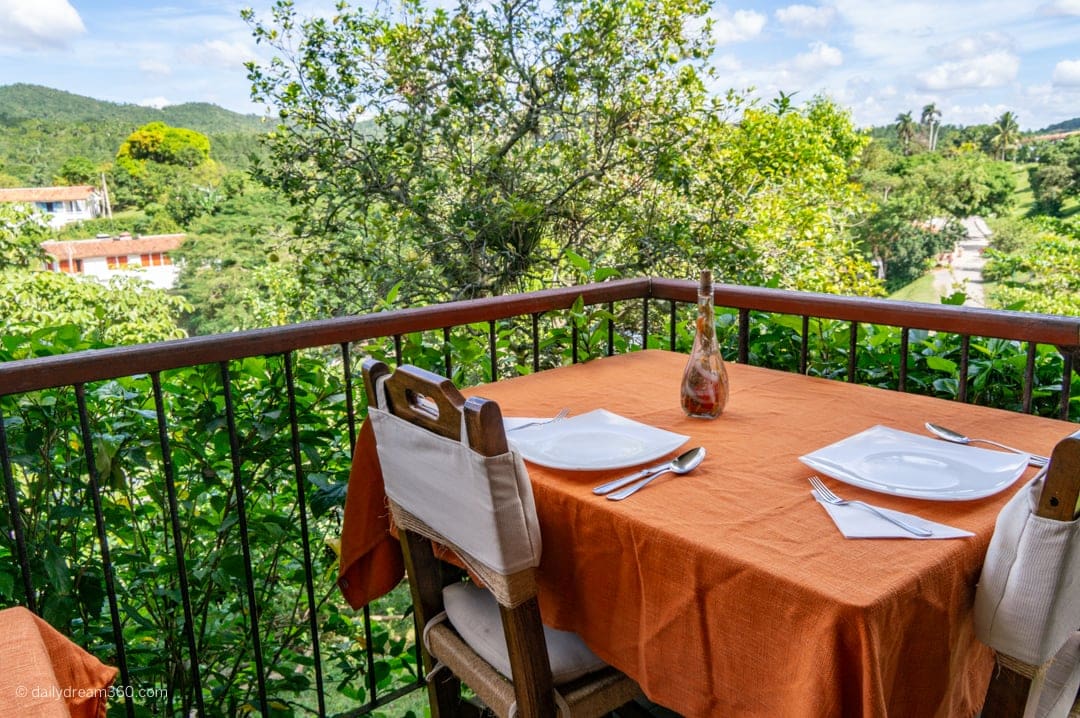 El Romero Vegetarian Restaurant
When I saw this place, I was sad that we were not eating there. I demanded to head down the stairs to see it. El Romero is a tiny vegetarian restaurant with a little kitchen.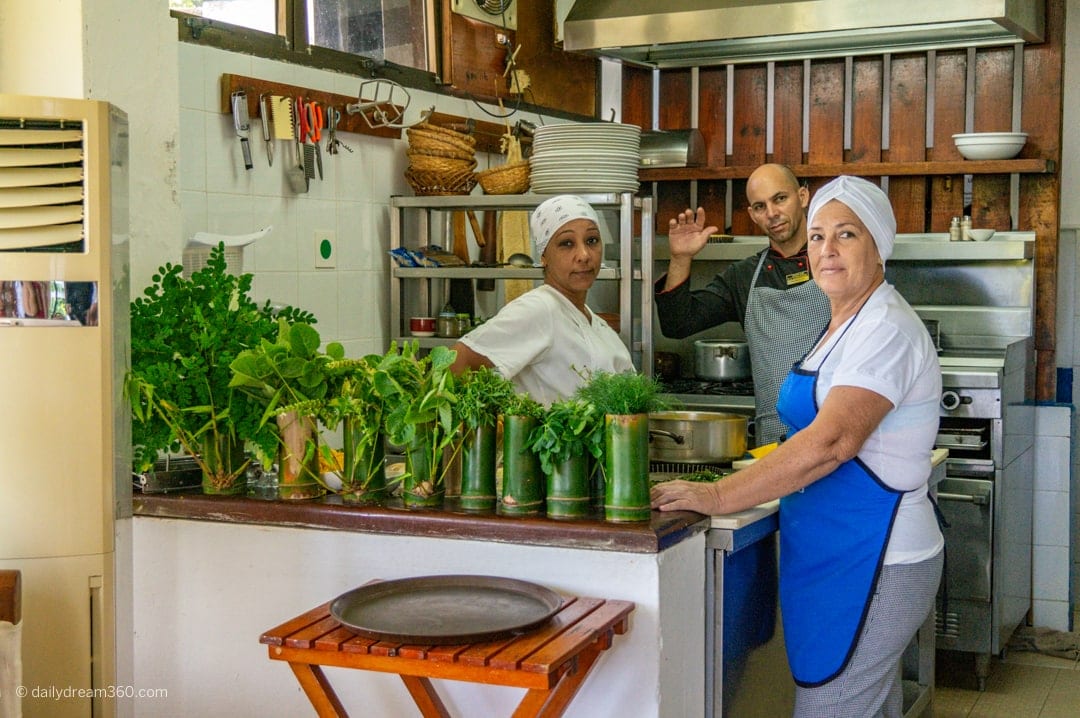 Food is prepared on site with fresh local ingredients, and it is all open, so you can see the kitchen staff cutting up fresh herbs and vegetables as they make your meal.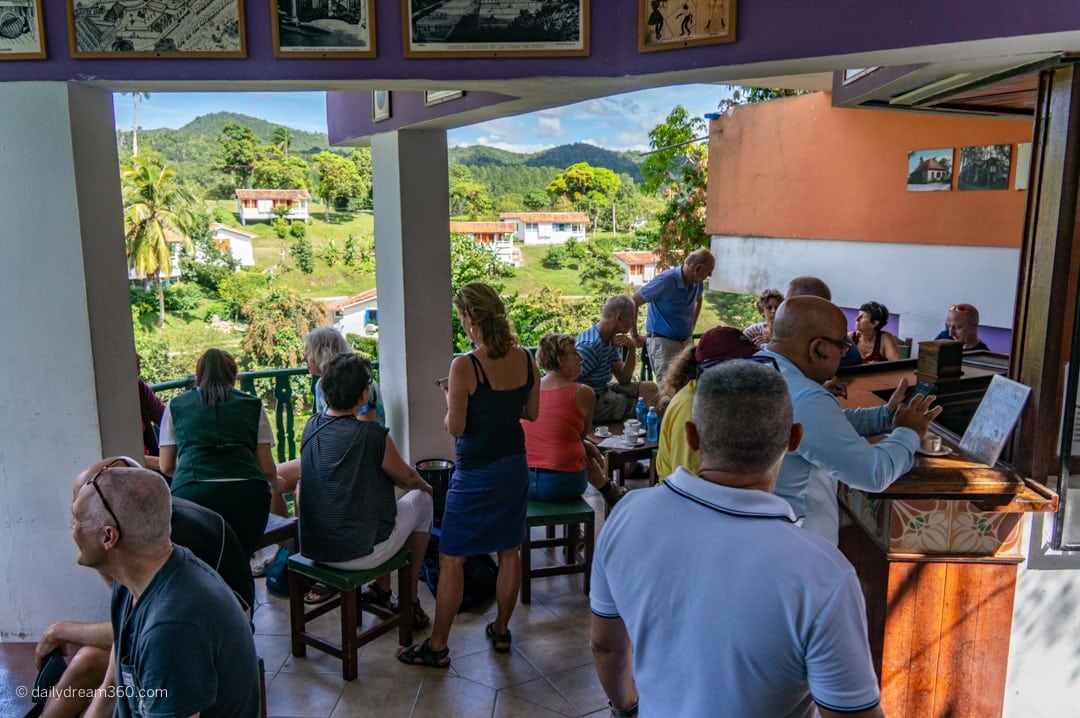 Coffee at Maria's House
Be sure to stop at Maria's coffee house and enjoy her famous iced coffee while looking out at the beautiful vibrant colours of the community from your table. The place was packed as it is a favourite stop for visitors to the reserve and tour groups.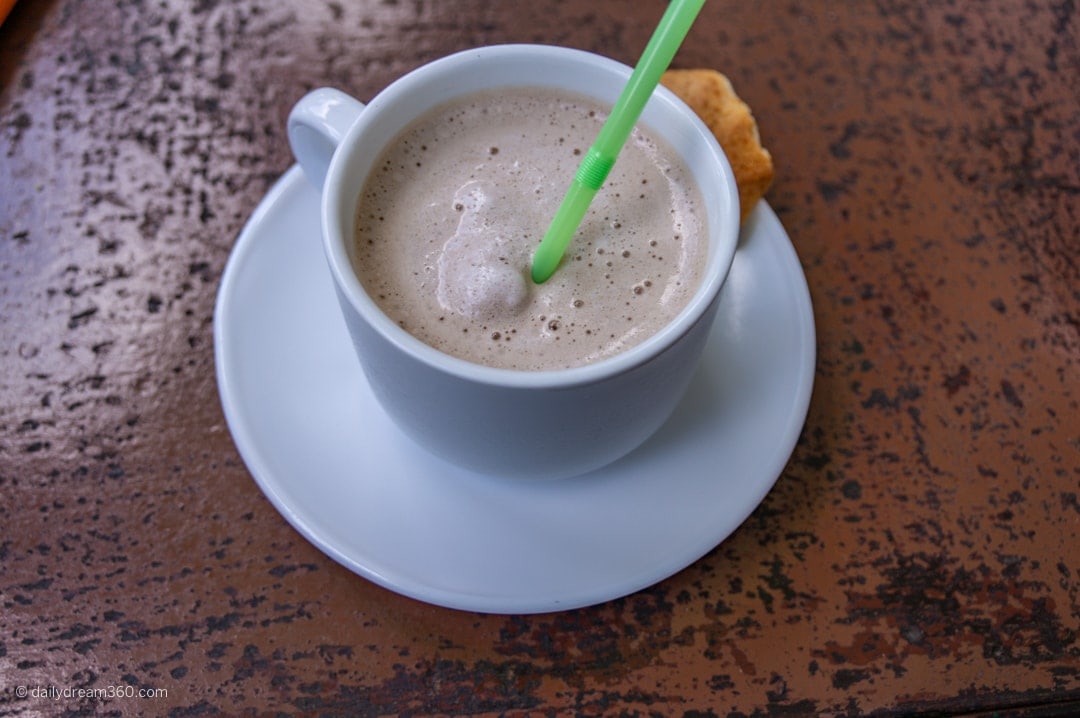 Casa del Campesino
With a patio overlooking the dense vegetation, this restaurant served up traditional Cuban food including fried plantation, a pork stew, rice and more. We sat at the table and ate family style as the birds chirped in the trees behind us.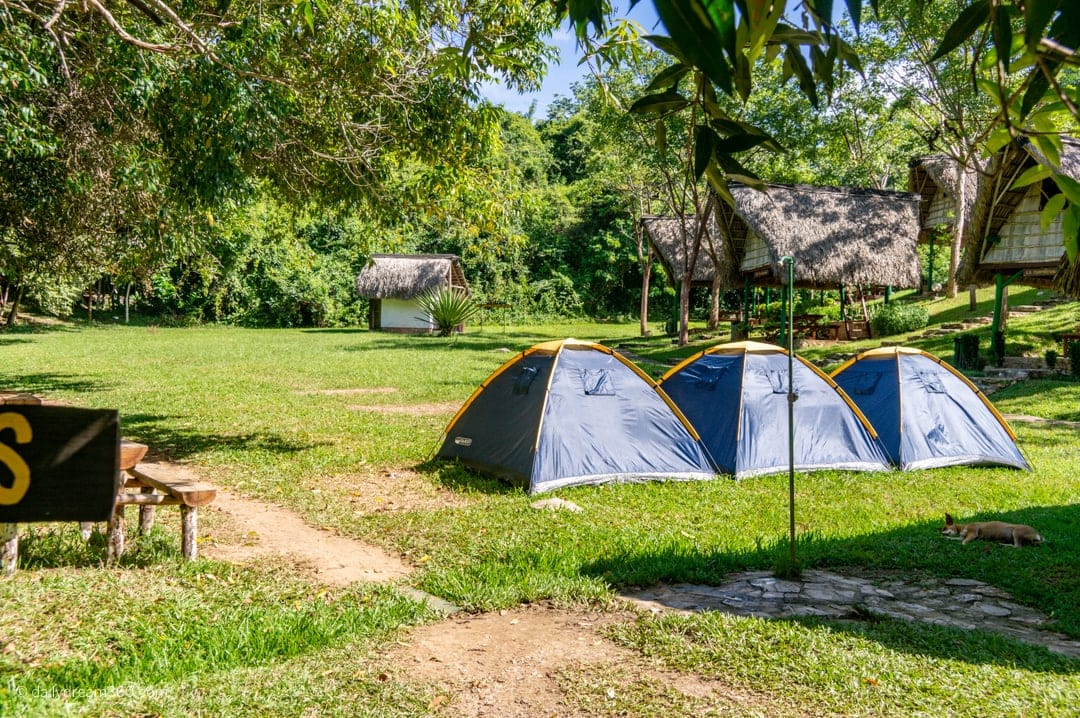 Accommodations at Las Terrazas
Camping at Las Terrazas
If you want a rustic escape, tents can be rented by the river in the small campground. They also have spots available if you happen to bring your tent.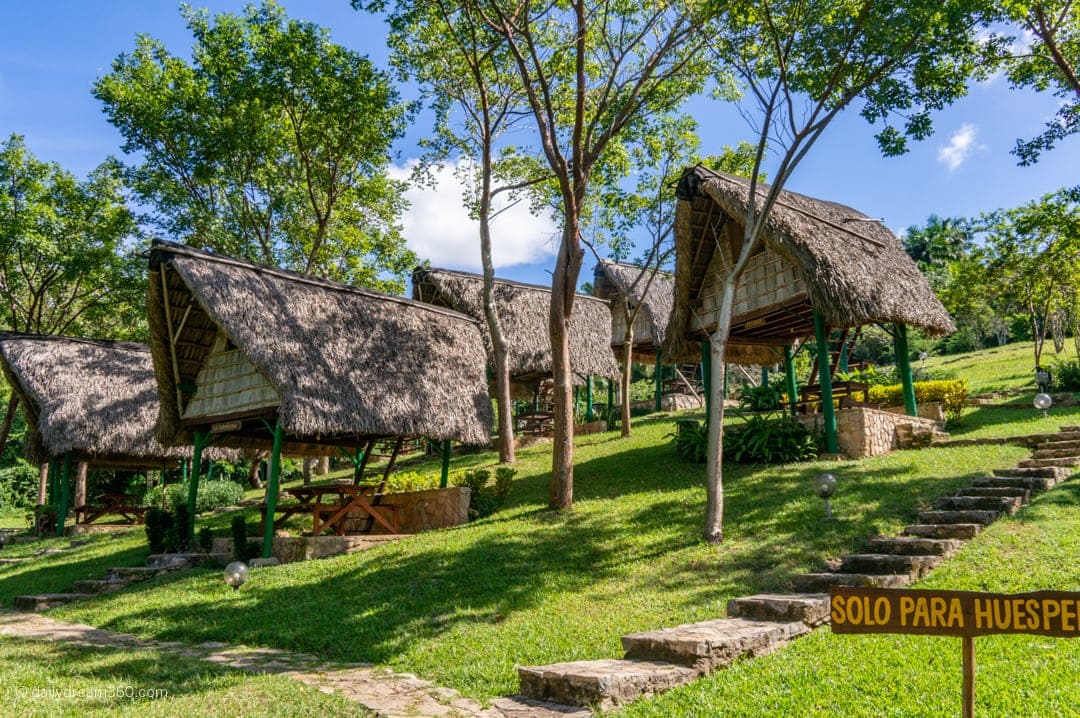 Rustic Cabins in Las Terrazas
In addition to the tents, there are also some huts built on stilts available for rent. Think of this as a glamping experience. The cabins each have a ladder to climb up to the main floor which includes a bed, ceiling fan and electricity.
The campground has bathroom facilities and a small restaurant. Be sure to arrange your lodging ahead of time, before arriving at the reserve.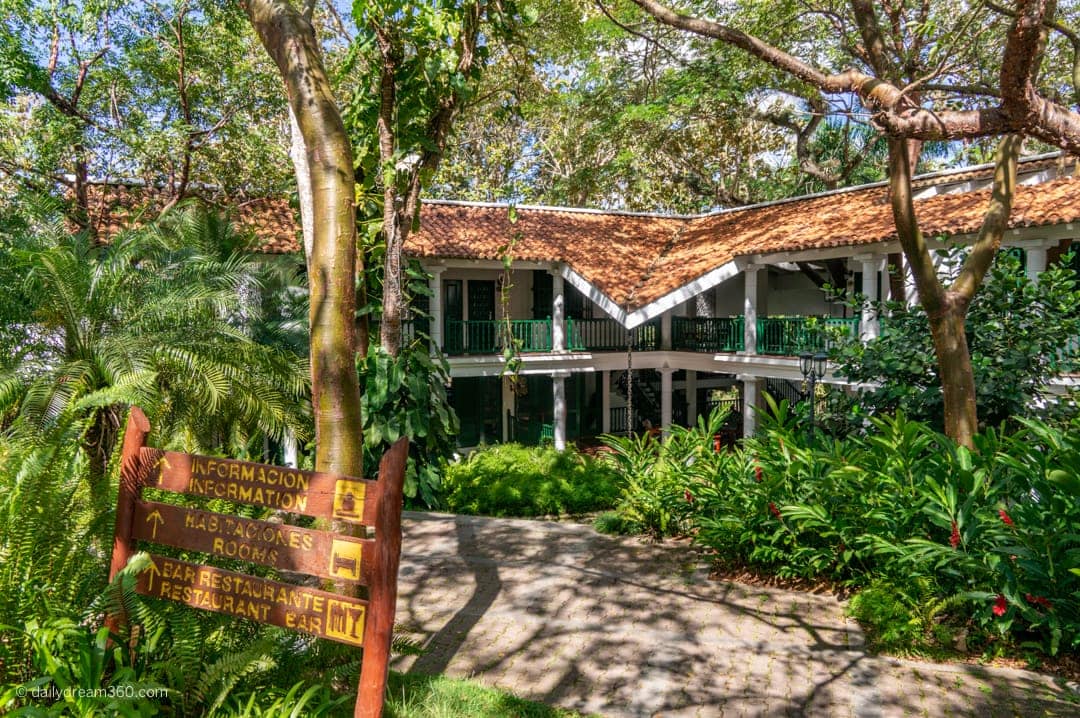 Hotel Moka Las Terrazas Cuba
The hotel Moka is an eco-hotel located in the middle of the Las Terrazas community. The hotel is part of the regions natural backdrop with trees growing within the building and out through the roofs.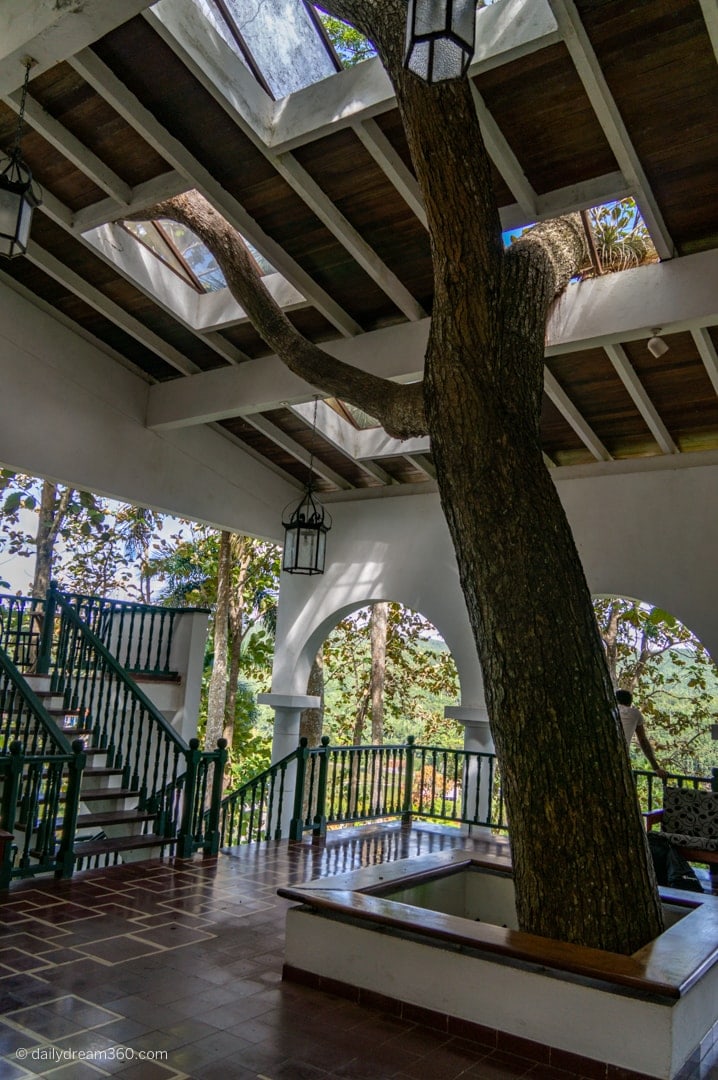 It is a quiet getaway more like staying in a rural lodge amongst the vegetation of this natural reserve. If you are looking for luxuries, this is not the place for you, but if you want an off the beaten path stay in Cuba, you will love this hotel.
Amenities at the hotel include a swimming pool, bar, and restaurant. It's proximity to the village, and the restaurants mentioned above make it more appealing.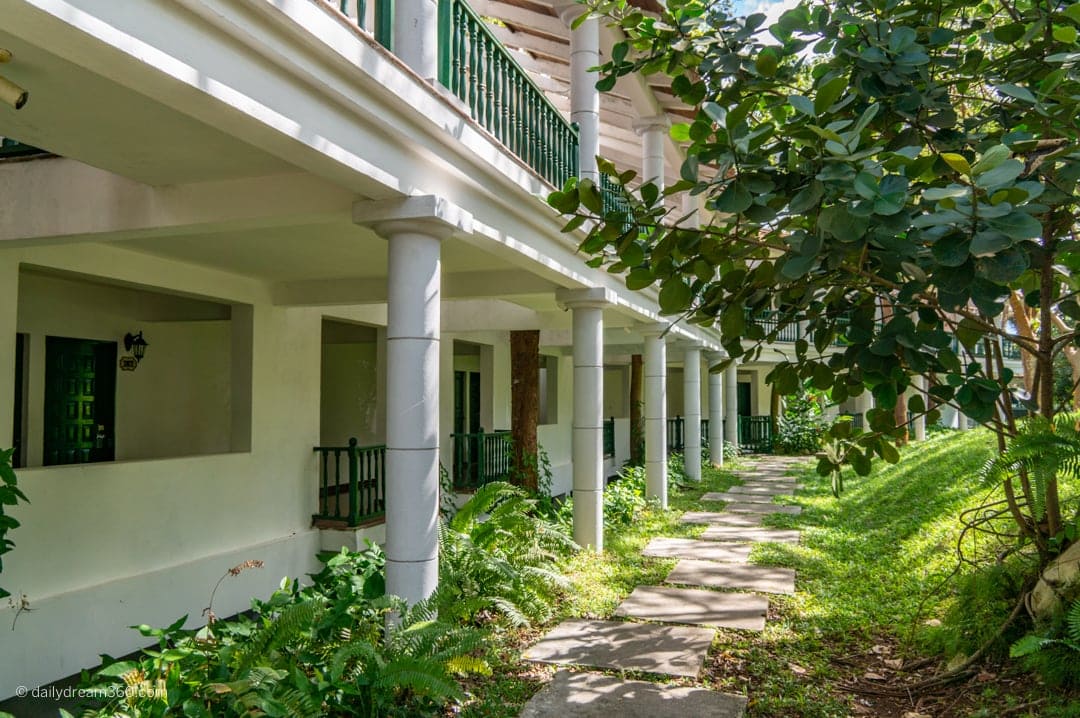 With only 42 rooms, most of which face the beautiful trees and landscape of Las Terrazas's community, the hotel offers an intimate experience.
There are two types of rooms at the Hotel Moka. A standard room which is located in the main building of the hotel and a community room, which is found in a home of one o the community inhabitants.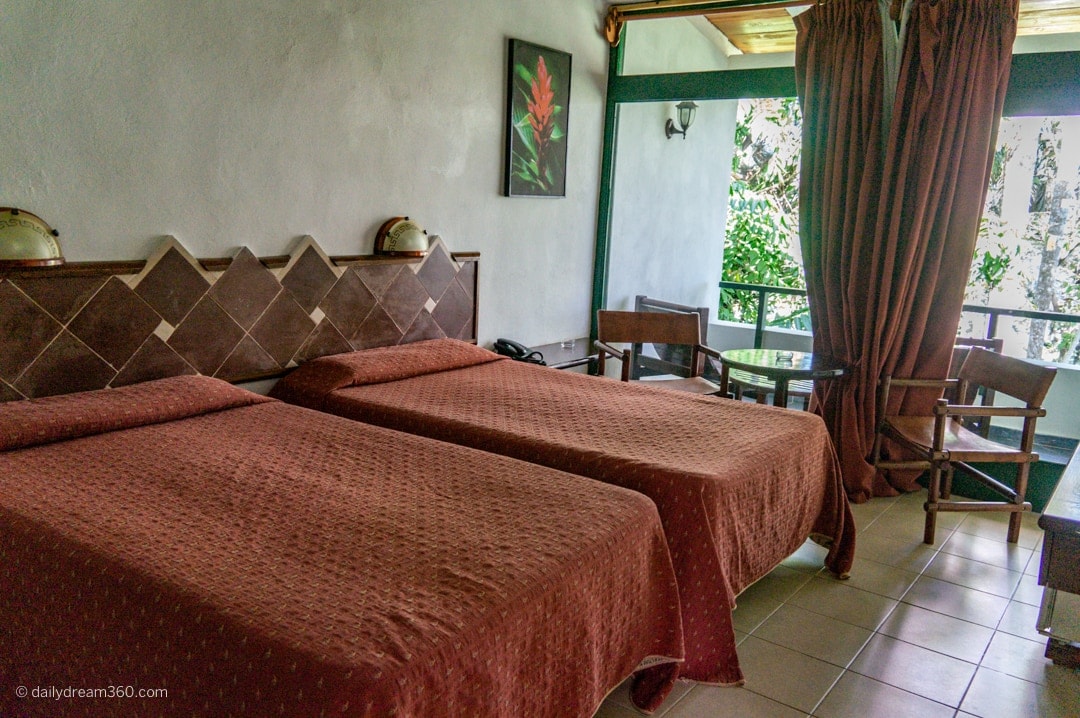 Hotel Moka Standard Room
I fell in love with the open air feeling of this room. You find yourself amongst nature looking out the windows and sitting on the terrace.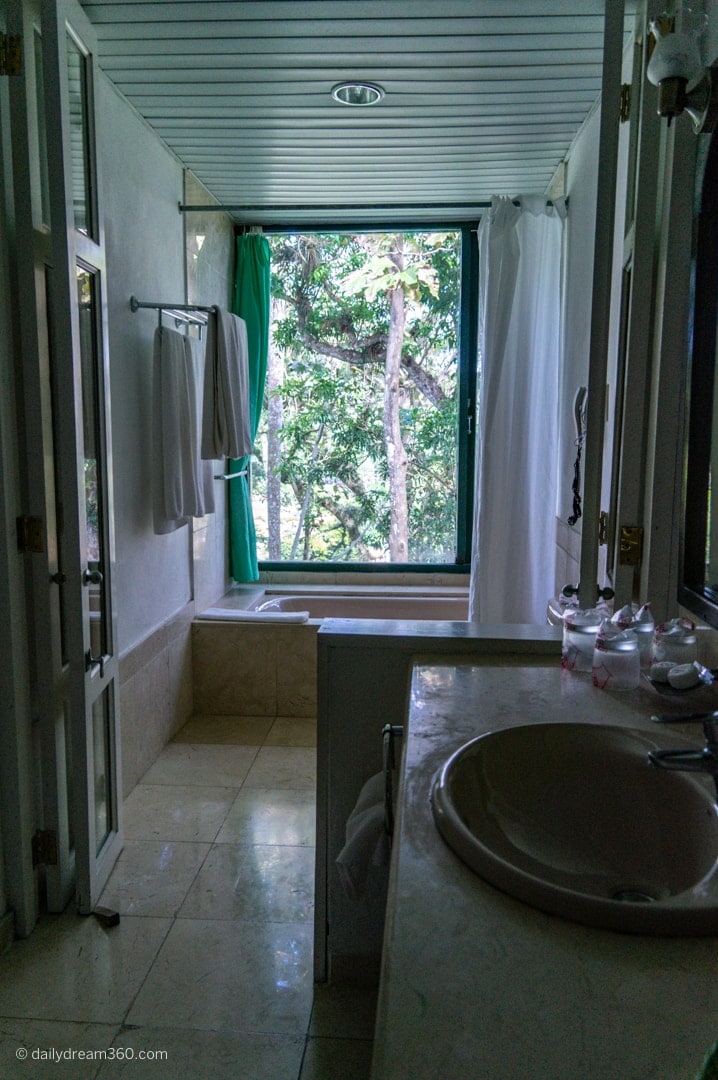 In the bathroom, a bathtub sits right in front of a window offering the most spectacular view as you soak.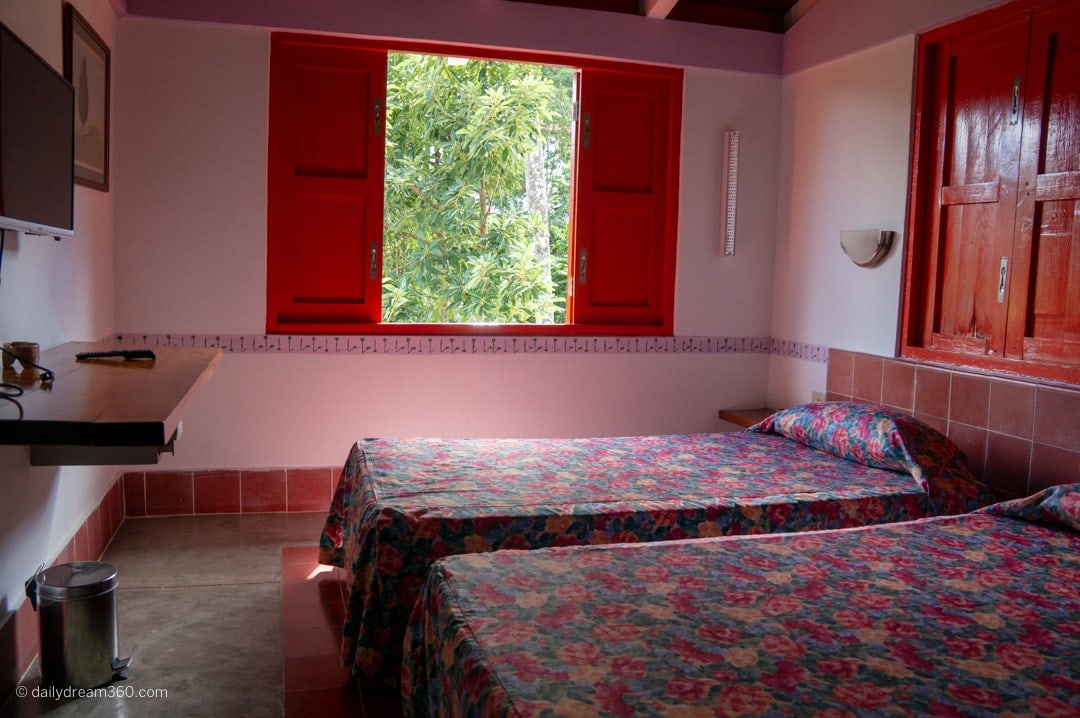 Hotel Moka Community Room Rentals
I'm not sure why they call this a community room. At first, I thought it was a hostel like a room where you had to share amenities. As we explored the community, we visited a few of the community rooms.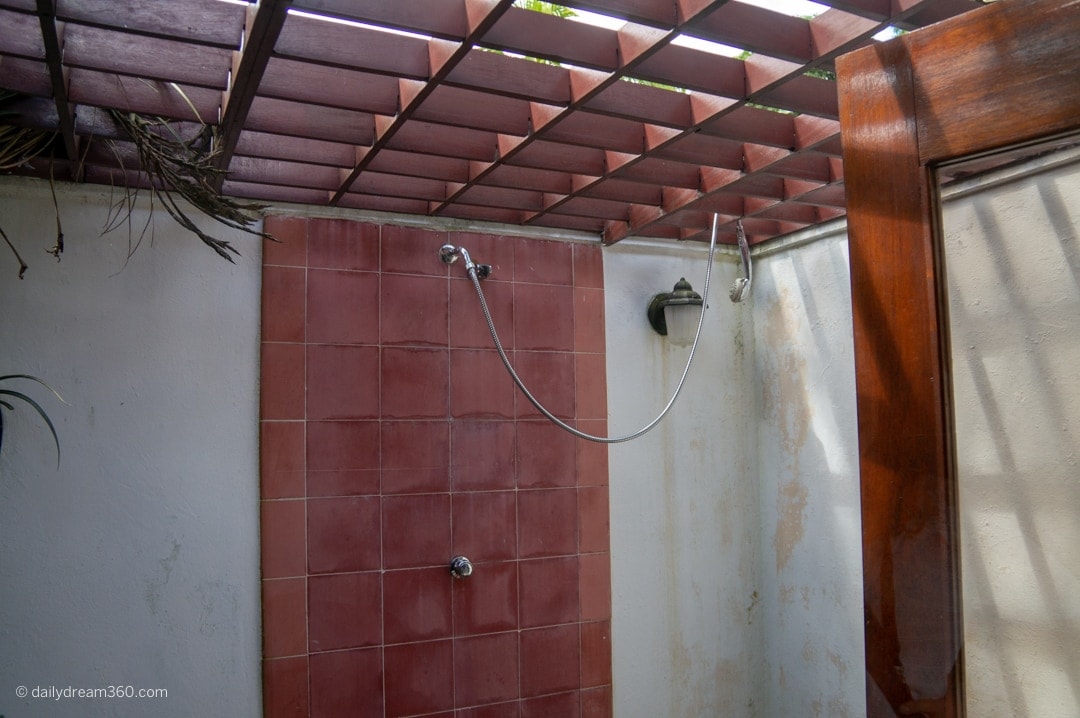 Think of this as bed and breakfast, but you have your own space. The rooms are set up precisely like hotel rooms, but they are located inside the homes of several community members.
As I've come to learn about Cubans, they are very friendly and love to invite you into their homes. They are proud people, who are very happy to show you all that they have.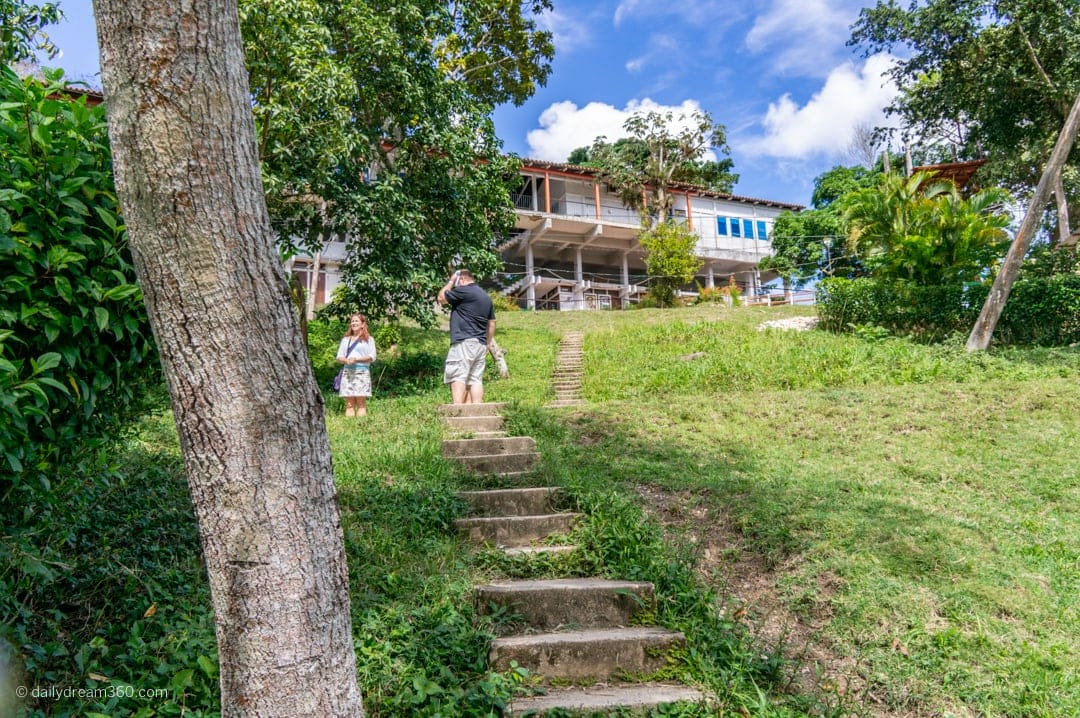 The hotel and community rooms all have access to the reserves many activities. You may need to arrange transport to hiking, swimming and traditional areas if you are not part of an excursion, however, local taxis are available and can be arranged by the hotel.
Planning a trip to Cuba? Check out these posts: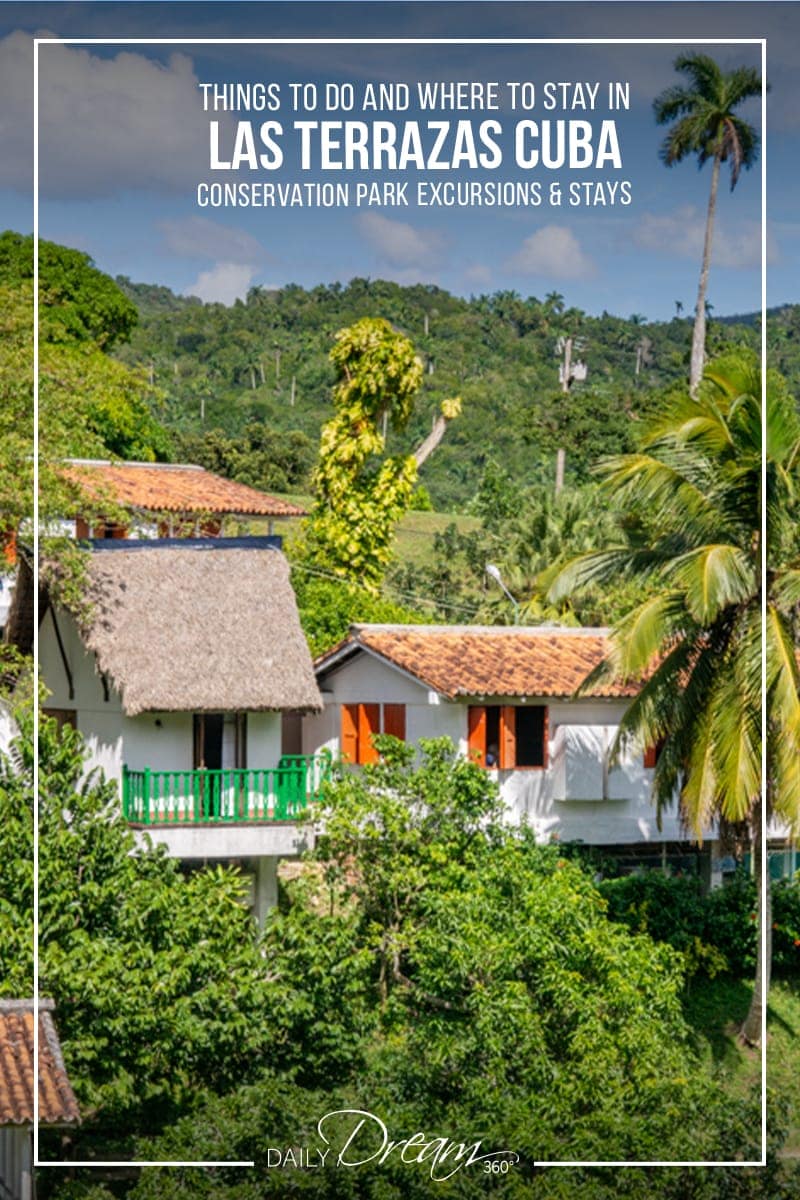 Travel assistance provided by the Cuba Ministry of Tourism on a Press FAM trip.