This article may contain affiliate links. Clicking on or purchasing products we recommend through a link may earn a small commission. Read our disclosure and privacy policy page for details. *COVID-19 TRAVEL ALERT – Travel recommendations offered on this site are not to encourage you to travel against travel advisories.
It was a whirlwind day now that I look back at it. Just over 24 hours in Dallas Texas. A dream day which started at a luxury hotel and included great food, art, science and more. If you have a layover here is a list of things to do in Dallas Texas.
Stay Four Seasons Las Colinas Dallas
We arrived in Dallas late in the afternoon and had a little time to unwind at the Four Seasons Resort & Club at Las Colinas. Located in Irving a Dallas suburb, the Four Seasons is a great place to escape the city.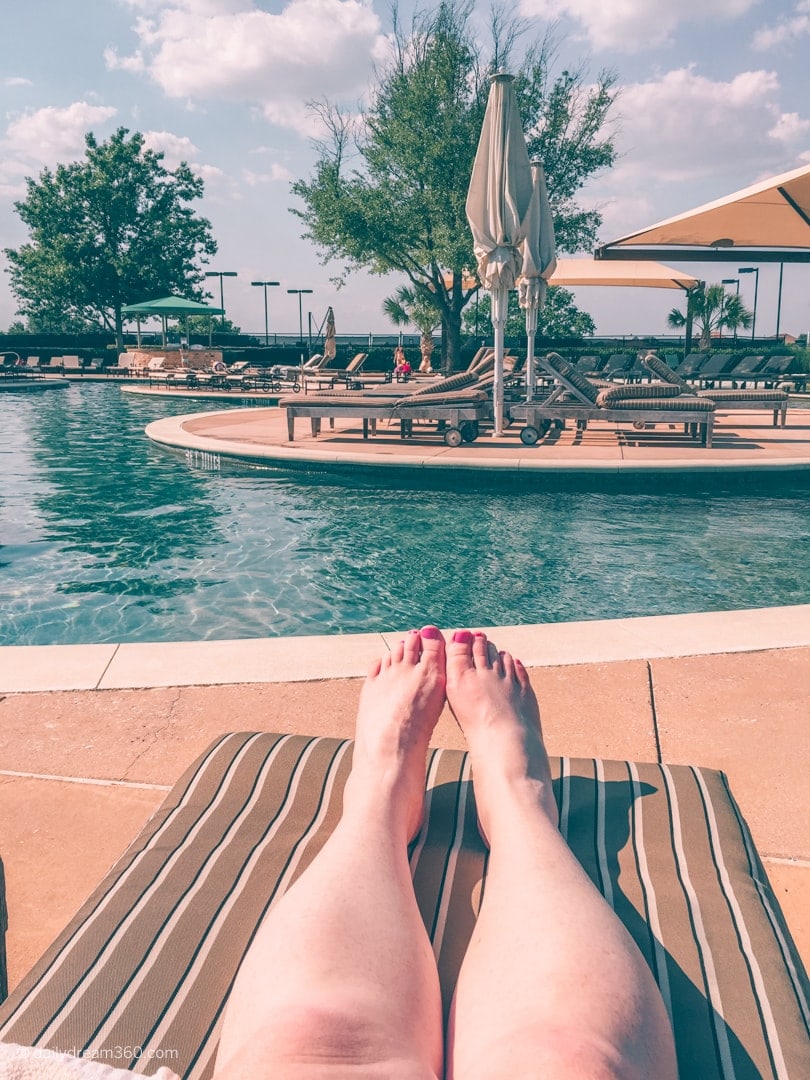 We had a fabulous villa suite overlooking the golf green. Our afternoon included just enough time to sit by one of the resort's pools for a little relaxation break!
Check reviews and rates: Our Review
What to See in Dallas in One Day
I breakdown the many things we did with just one day in Dallas. We visited many popular Dallas attractions, visited a few interesting neighbourhoods in this packed Dallas itinerary.
Breakfast at Oddfellows
It was a 30-minute drive from our hotel into the Bishop Arts District in Dallas. This unique neighbourhood is filled with little boutiques, cafes, bars, art galleries and restaurants. If you like art districts with genuine and unique offerings vs. brand name shopping, you will love to stroll the many shops and galleries here.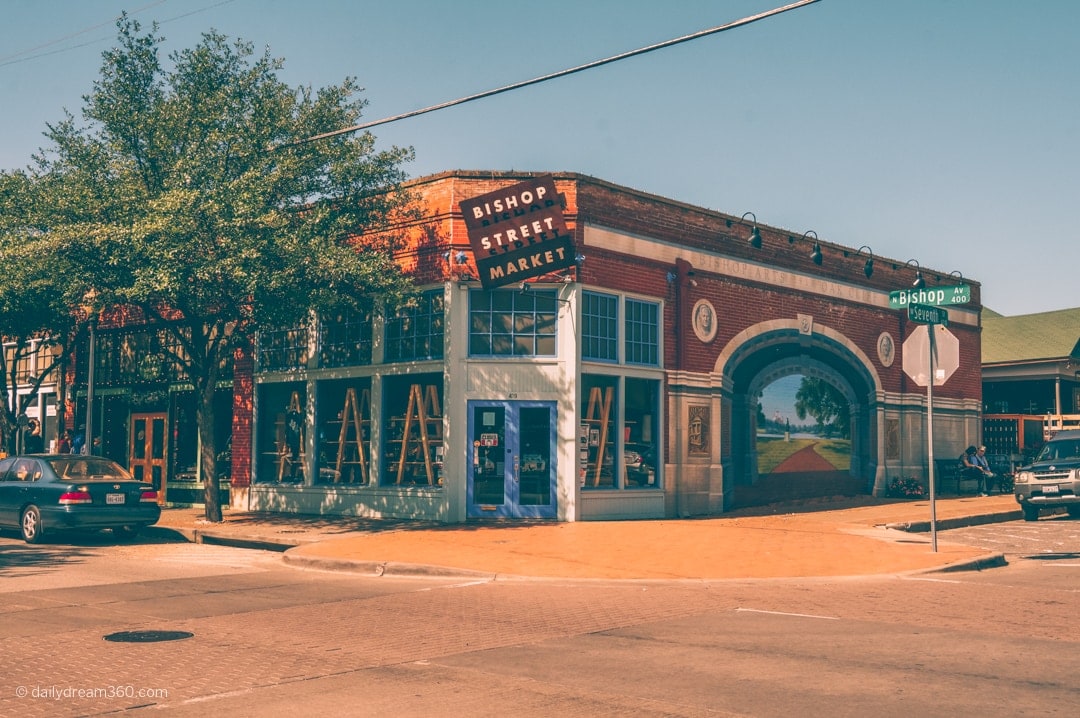 Things to do Around Dallas
We had breakfast at the very busy Oddfellows Restaurant which features breakfast and lunch menus. They proudly source their ingredients locally and produce some pretty tasty dishes.
Since they are famous for their breakfast skillet options, I decided to order the smoked salmon. Also to note is their extensive coffee bar menu which features French Press coffee, espresso any way you like it and loose leaf teas for the tea lovers out there.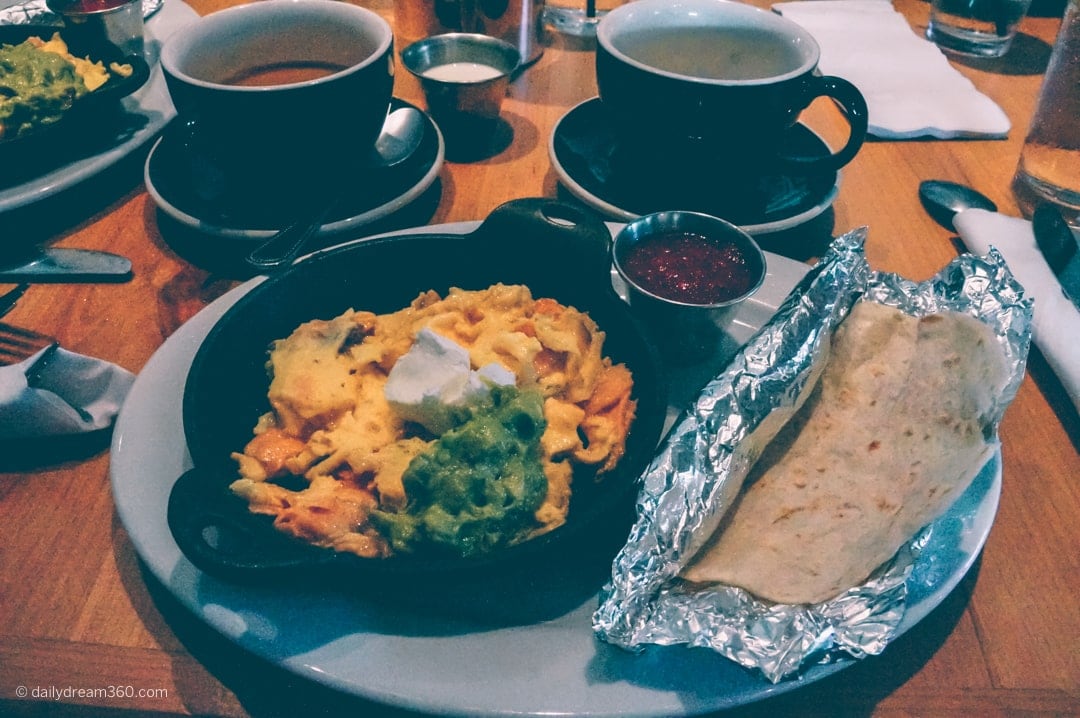 Best Views of Dallas Skyline Reunion Tower
The GeO reunion tower is the place to go for a 360-degree view of the Dallas skyline. There is both an indoor deck and outdoor level which was very windy. I was able to get unobstructed views from both decks.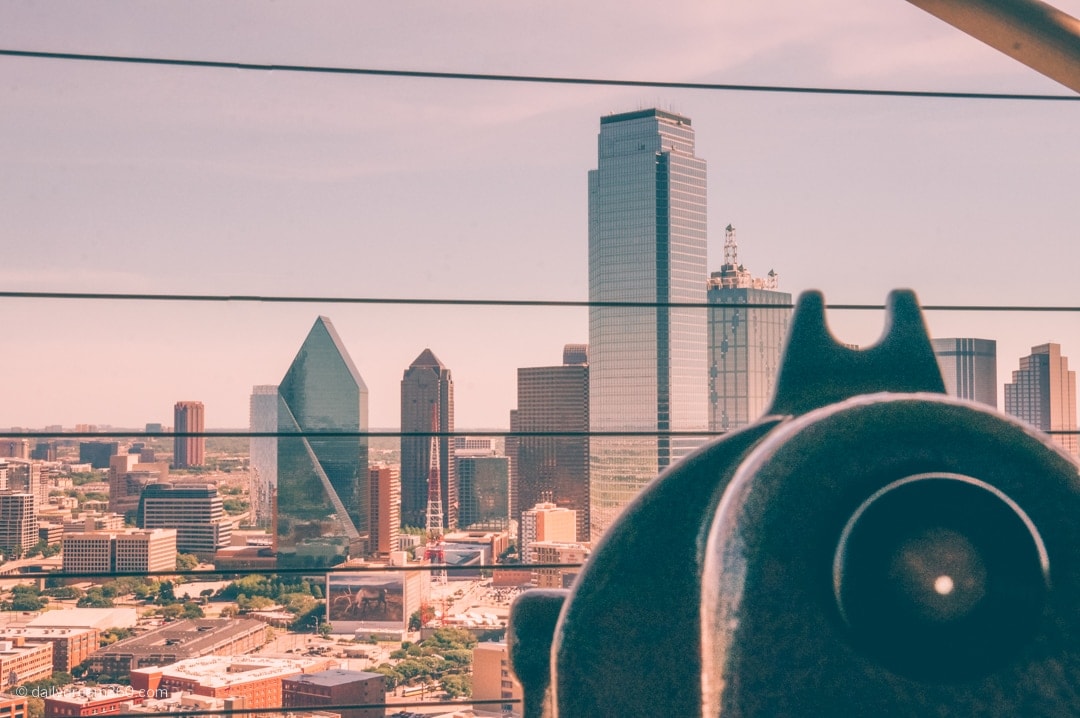 If you only have one day in Dallas, I recommend a 360 reunion tower view but you may also want to grab lunch here. Inside there was a cafe for food and munchies and lots of interactive displays connected to live camera shots around the city. If you happen to be interested in fine dining at the tower, then Wolfgang Puck's restaurant may be a draw for you with its revolving floor.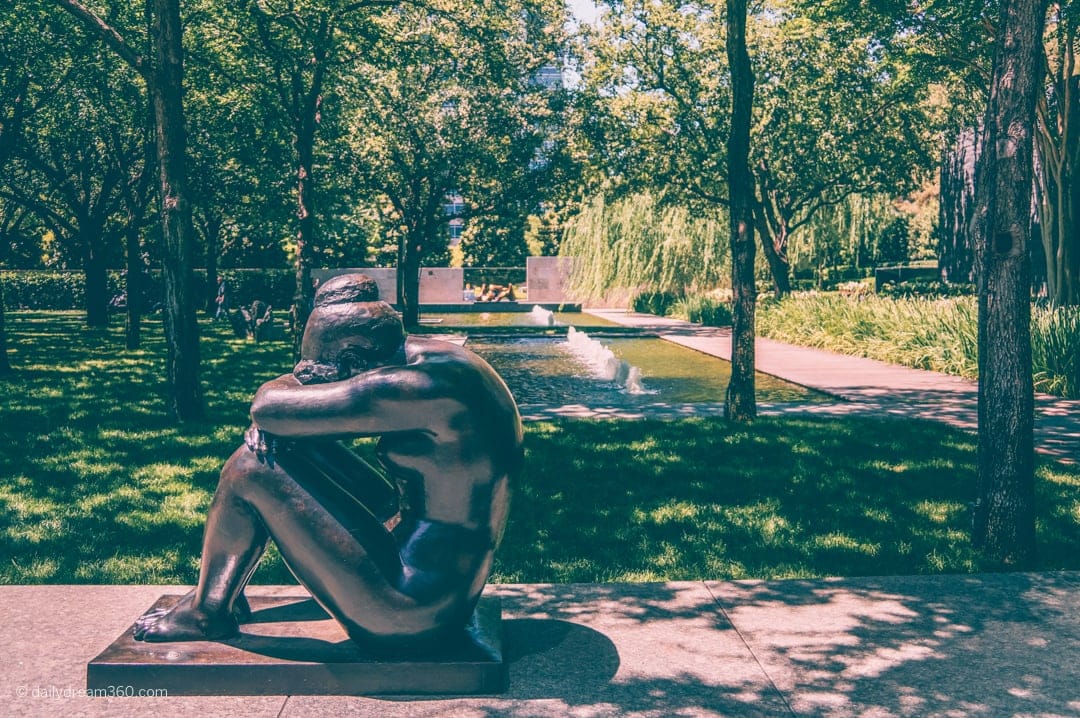 Art Walk through Nasher Centre
If you are an art enthusiast there is no shortage of things to see, the challenge will be with A Dallas one day trip how to choose which galleries to see. The Nasher Sculpture Center featured an impressive collection of modern and contemporary sculptures part of the Raymond and Patsy Nasher Collection.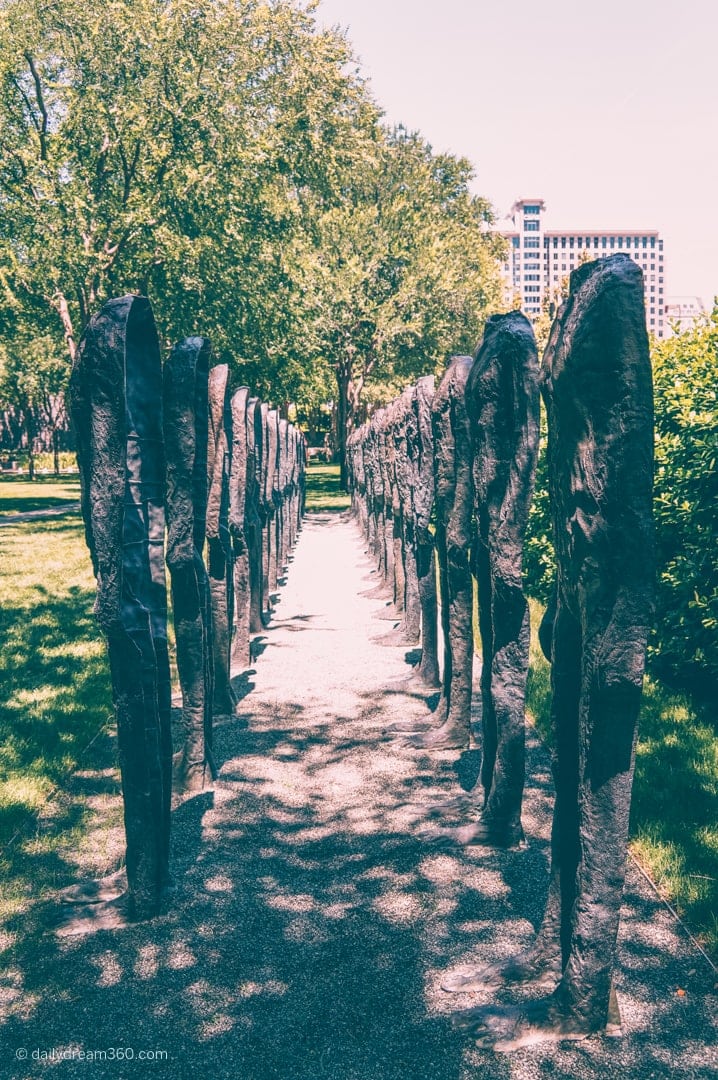 The sculptures were on display both inside the building and out. Outside I had a lovely stroll through the garden which featured many large sculptures — a very peaceful stop on a beautiful day that I highly recommend.
Lunch and Nibbles at Lark on the Park
One thing Dallas should be very proud of is the Klyde Warren Park. The 5.2-acre park was built over the recessed Woodall Rodgers Freeway. Turning a freeway into a park filled with activities, events has created the most beautiful gathering space for Dallas residents and tourists.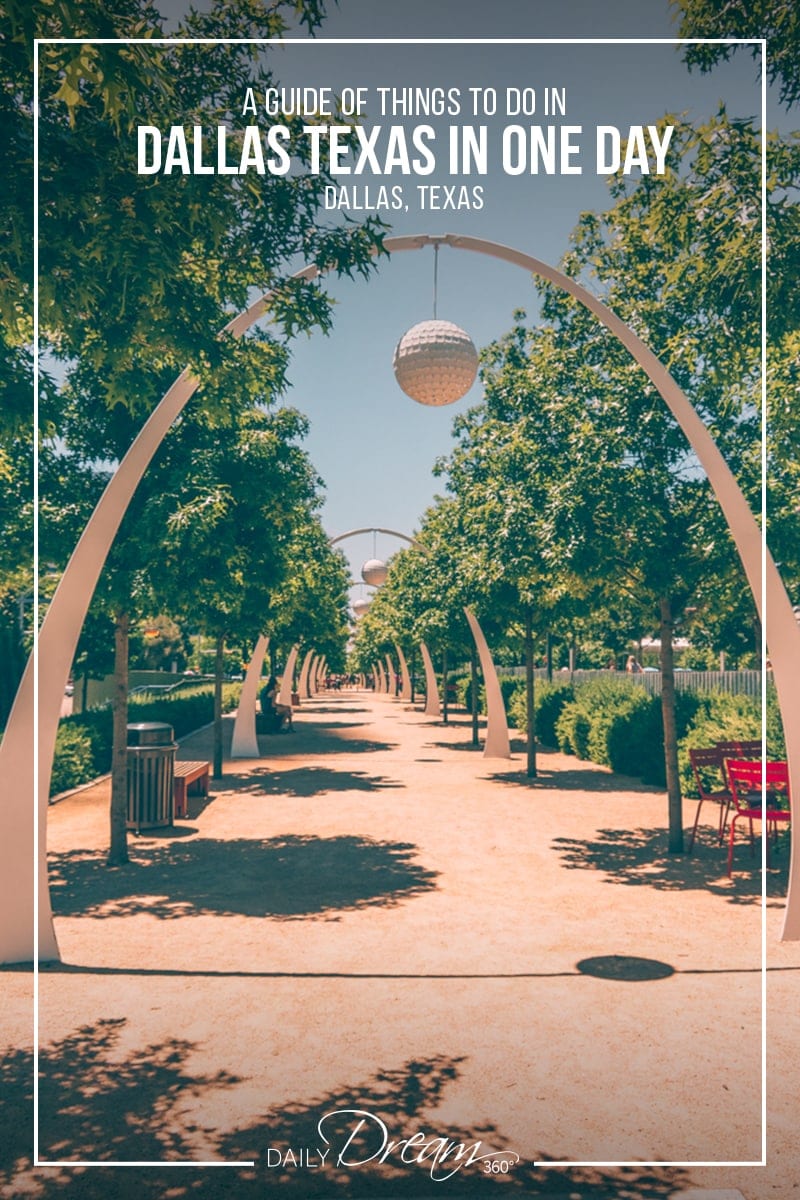 We stopped for a bite at Lark on the Park a cute little urban restaurant featuring a fun menu of little bites, big salads, sandwiches and more. There is a great patio overlooking the park, or as we did, you can dine inside the funky space! Check out restaurant reviews at TripAdvisor.
Explore Science at the Perot Museum
If you have kids or are a lover of all things science, your Dallas 1 day itinerary must include the Perot Museum. It was hard not to notice this building while driving around the city. The slanted glass box is visible from the Geo tower and while walking or driving through the city.
The Perot Museum of Natural Science will pique your curiosity and inspire you as you travel through the many exhibit halls.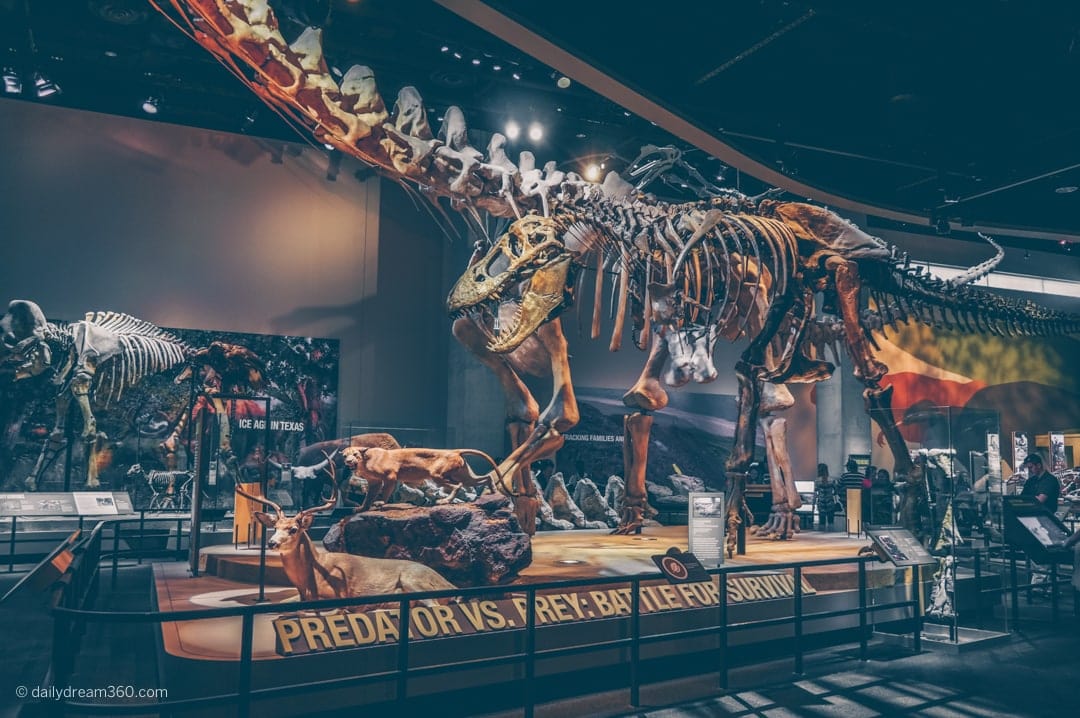 We didn't have much time here, but I loved interacting with the many displays and watching the children learning and showing their parents everything they know about science (which let's face it is a lot more than we care to admit).
Shopping at NorthPark Center
With over 200 retailers in this massive neighbourhood mall, it is no surprise that the NorthPark Center is one of Dallas' biggest tourist attractions. We had a nice stroll around the huge mall which has everything you could be looking for.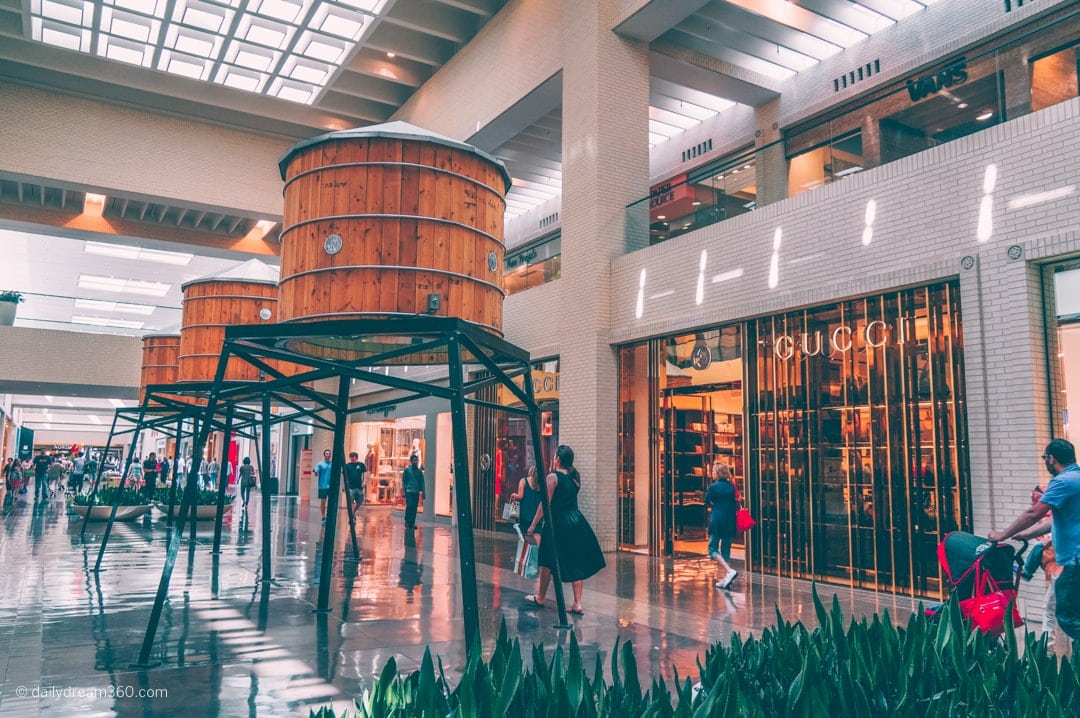 Art meets shopping at the NorthPark Center where large sculptures from the Nasher's family collection are on display in the mall walkways. There are numerous pieces throughout so be on the lookout as some were very impressive.
Read more: Texas Surprises with an Urban Vibe mixed with Country Chic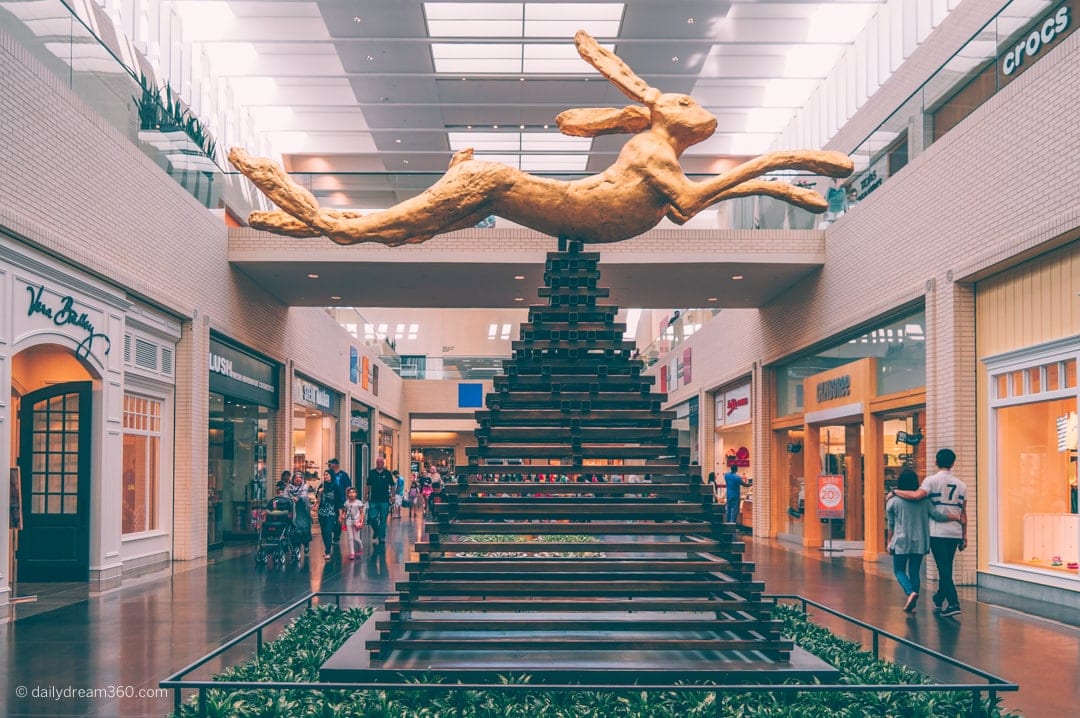 Dinner and Music at The Rustic Backyard Restaurant
After a full day of Dallas activities, we stopped at The Rustic restaurant which is known for its food, huge backyard patio and entertainment.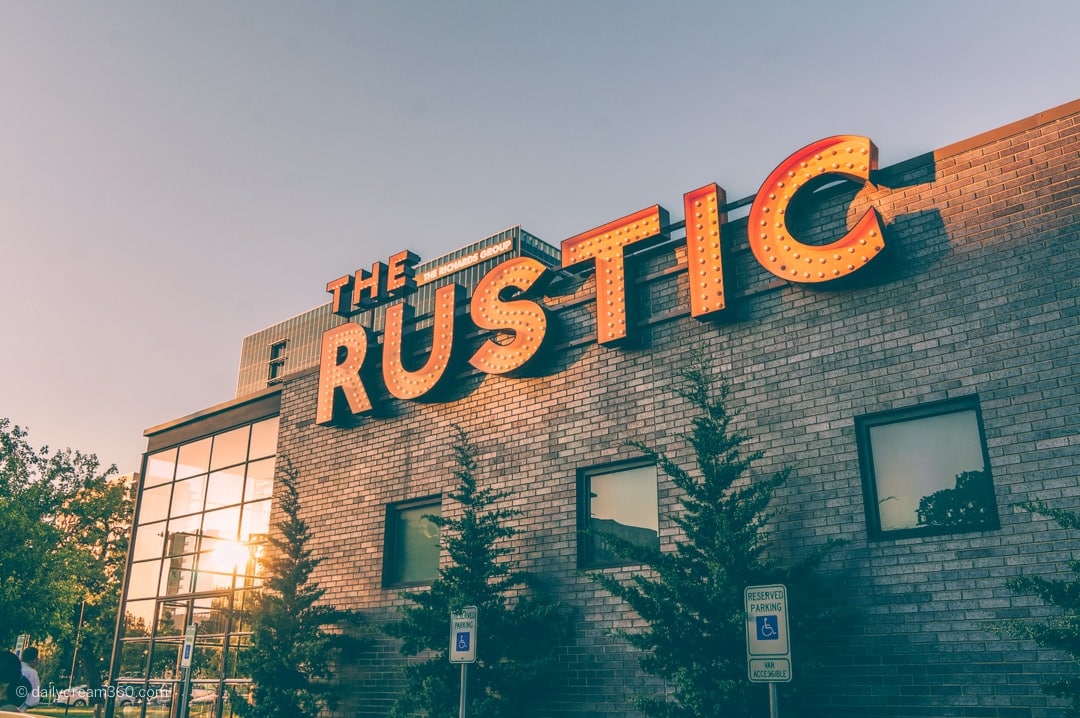 This restaurant features a menu prepared with farm-fresh local ingredients in a casual bar atmosphere.
Read more: The Rustic Kitchen Backyard Bar Dallas Texas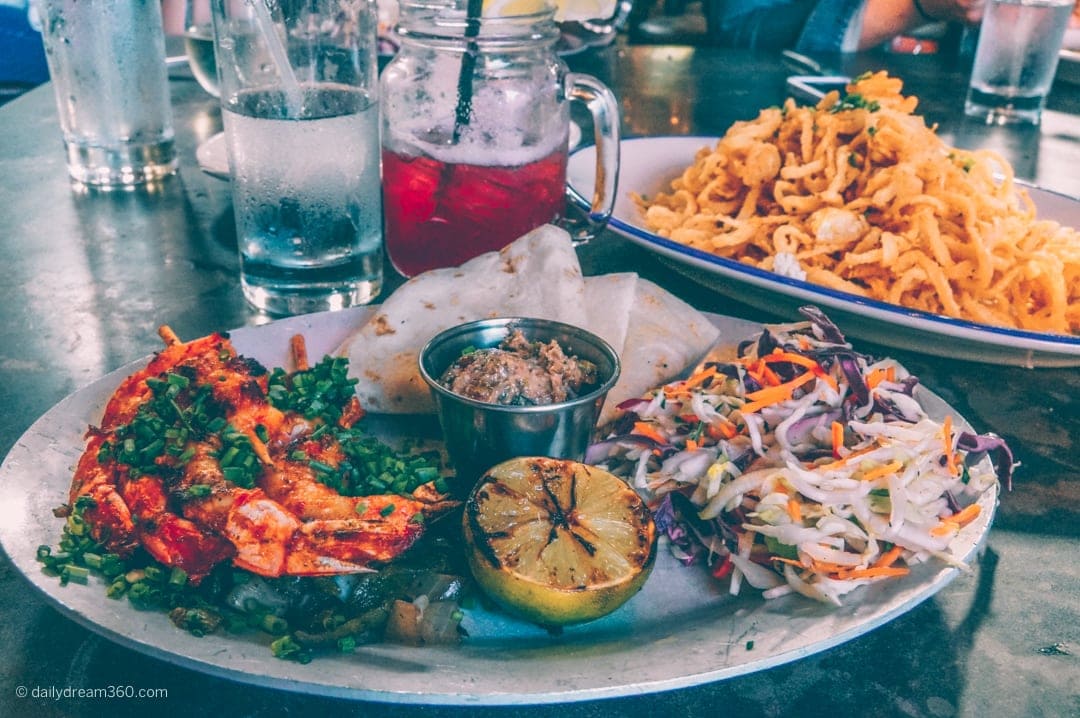 In their backyard, there is a huge stage where local and national acts perform in front of the huge crowd sitting at backyard tables. It was a great spot for a delicious casual meal to end our whirlwind day in Dallas!
Read More: Our Review | TripAdvisor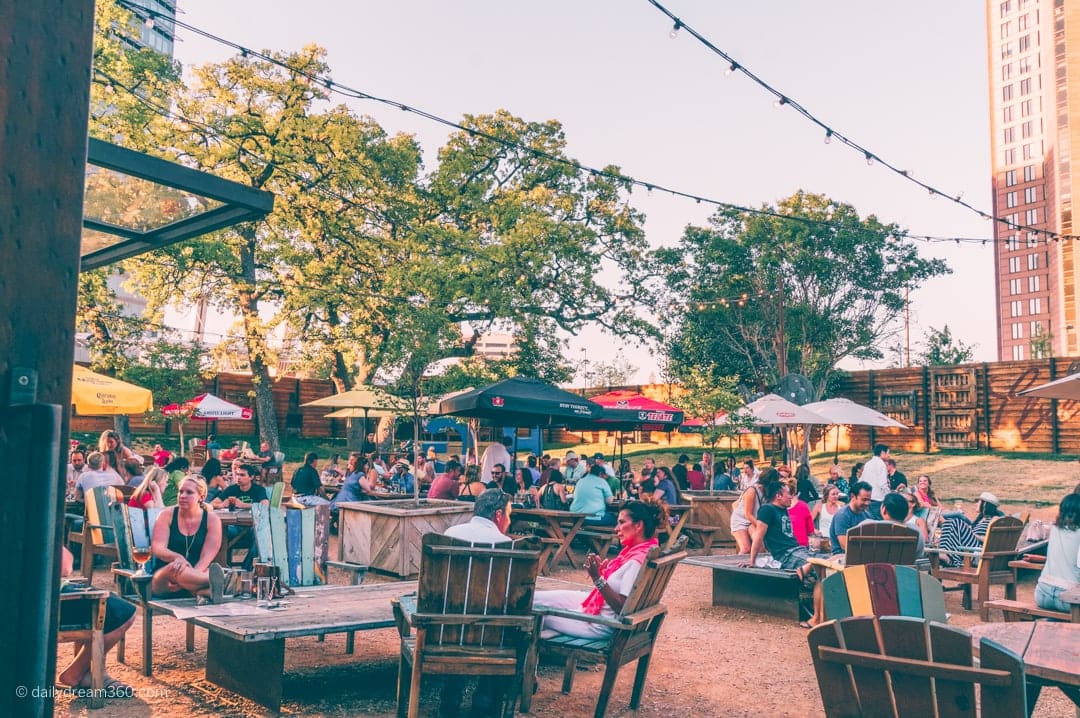 Do you have any favourite Dallas spots? Share them in the comments below!
Travel assistance provided by Texas Tourism and the Dallas Convention & Visitors Bureau, on a media FAM trip. Opinions expressed in this post are my own.