This article may contain affiliate links. Clicking on or purchasing products we recommend through a link may earn a small commission. Read our disclosure and privacy policy page for details. *COVID-19 TRAVEL ALERT – Travel recommendations offered on this site are not to encourage you to travel against travel advisories.
What is Texas to you? When I was invited to participate on a trip in Texas recently I was super excited to mark this US state off my Dream Travel list! I started to imagine my trip: cowboy boot shopping, wearing a cowboy hat, going horseback riding, but when we got there I quickly realized the Texas in my head was not the Texas I was visiting.
I don't know where I got these ideas that everyone in Texas walked around in awesome cowboy boots and hats and said things like "Howdy Partner!" or "Look there over yonder!" I imagined everyone had a horse and lived on a ranch. The truth is Texas is a big state, actually it's massive and in one week I feel like I've only scratched the surface of what it has to offer!
So in the upcoming weeks I will be writing a lot about Texas, where we went, where we ate, what we saw and of course where we stayed! I'm happy to tell y'all that Texas was a delightful surprise and I can't wait to go back. Here's a round-up of what we did.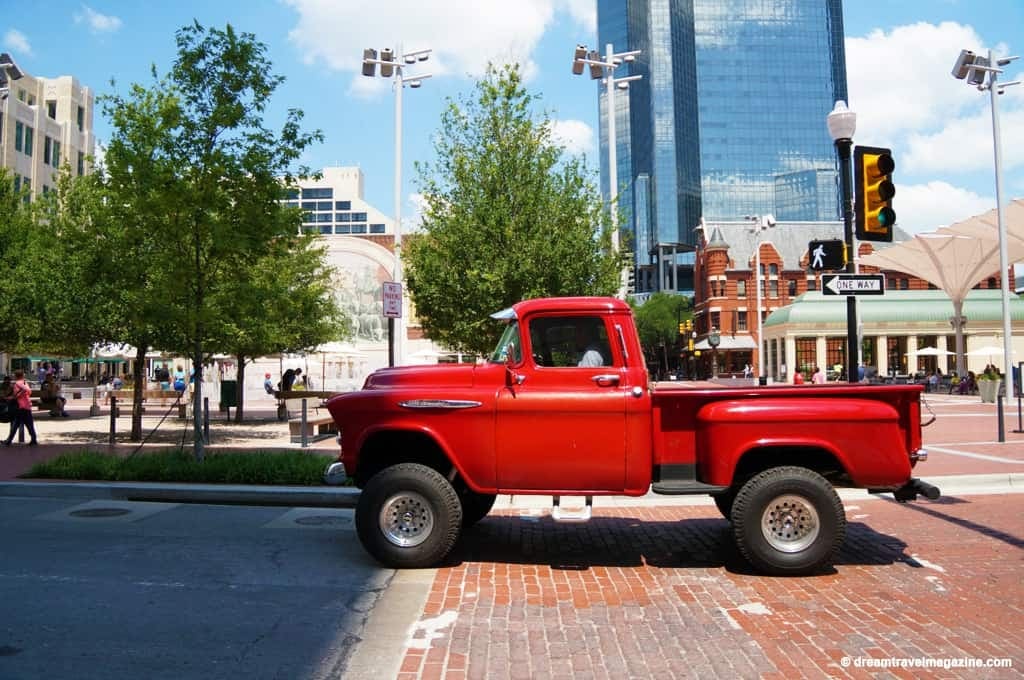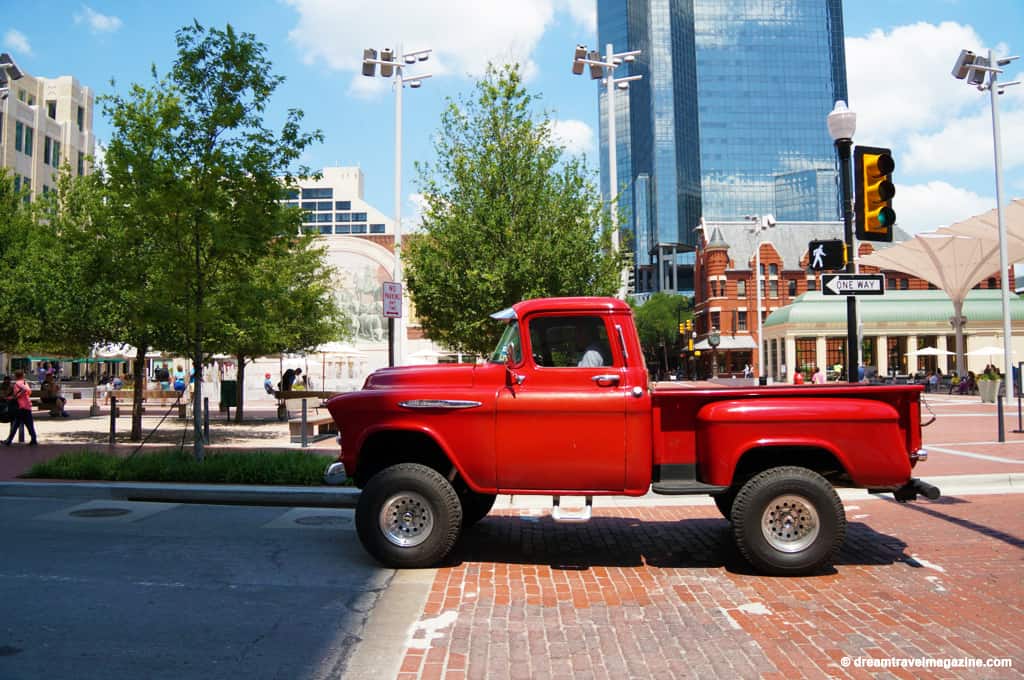 Fort Worth
There is a contrast in Fort Worth between the country Texas stereotype and a hip small urban centre that totally excited me. The compact downtown urban centre featured cool neighbourhoods, incredible art galleries and museums and lots of cool urban eateries. One of my favourite spots was a cafe/pub called Brewed which serves up coffee and beer (the two brews) in a totally funky space filled with old trash and furniture that was given new life inside their "local livingroom." Can't wait to share this dining review with you.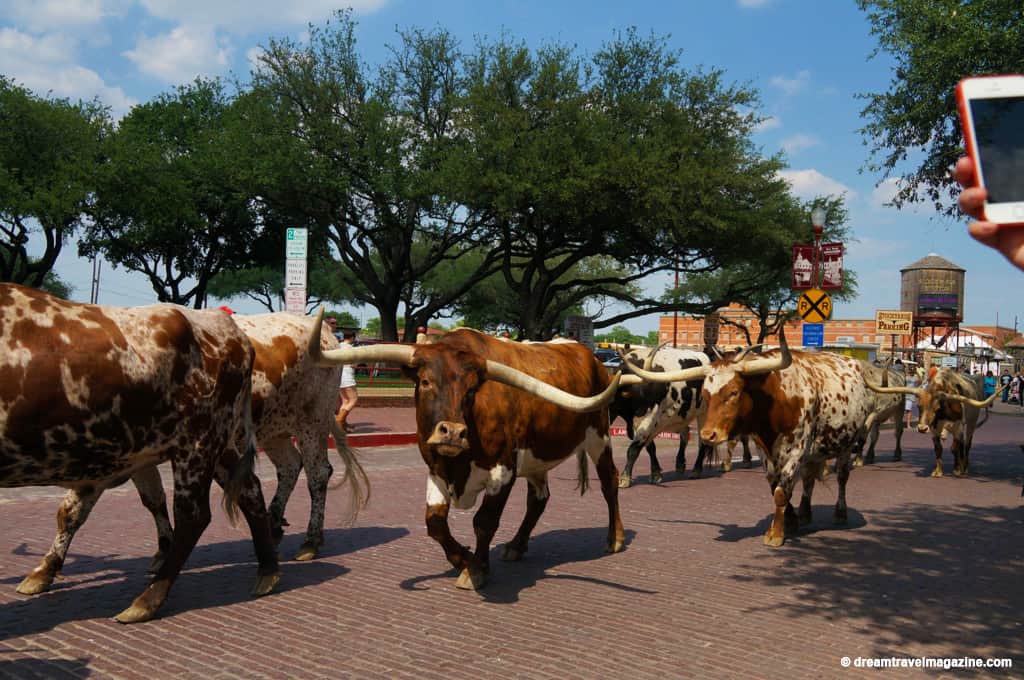 Fort Worth is also home to the Historic Stockyards area a historic district preserving and showcasing the "Old West." This is a great place to shop for cowboy boots and western clothing, visit a saloon or watch the Cattle drive. The stockyards was also the location of the Stockyards Rodeo, Cooper's Texas BBQ and the World's largest Honky-Tonk Billy Bob's Texas. Stay tuned for the many posts covering these attractions, restaurants and amazing districts.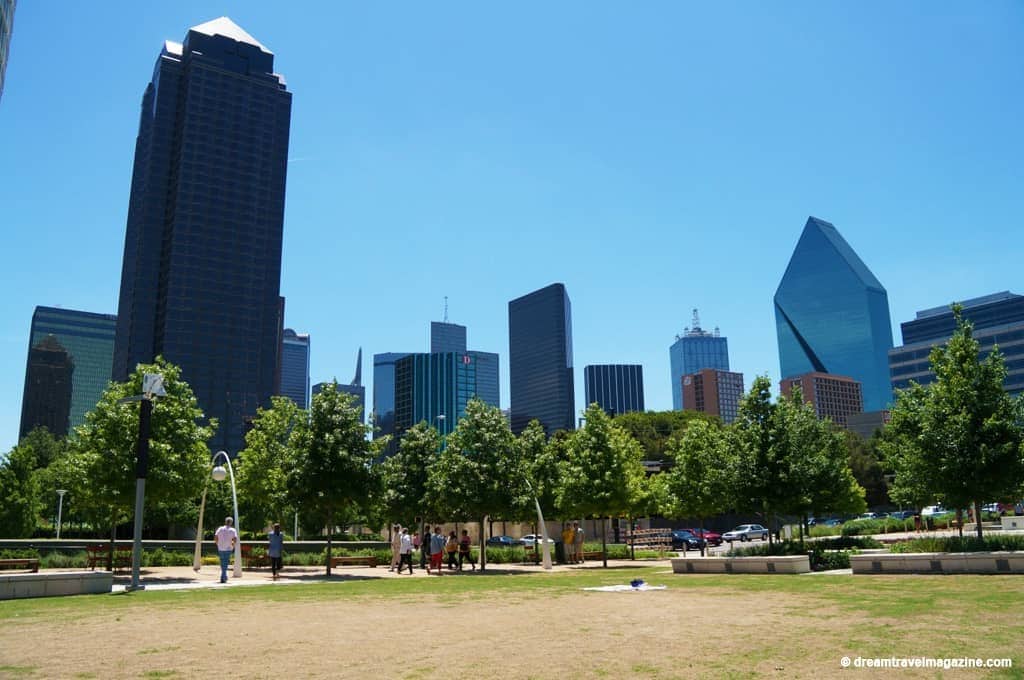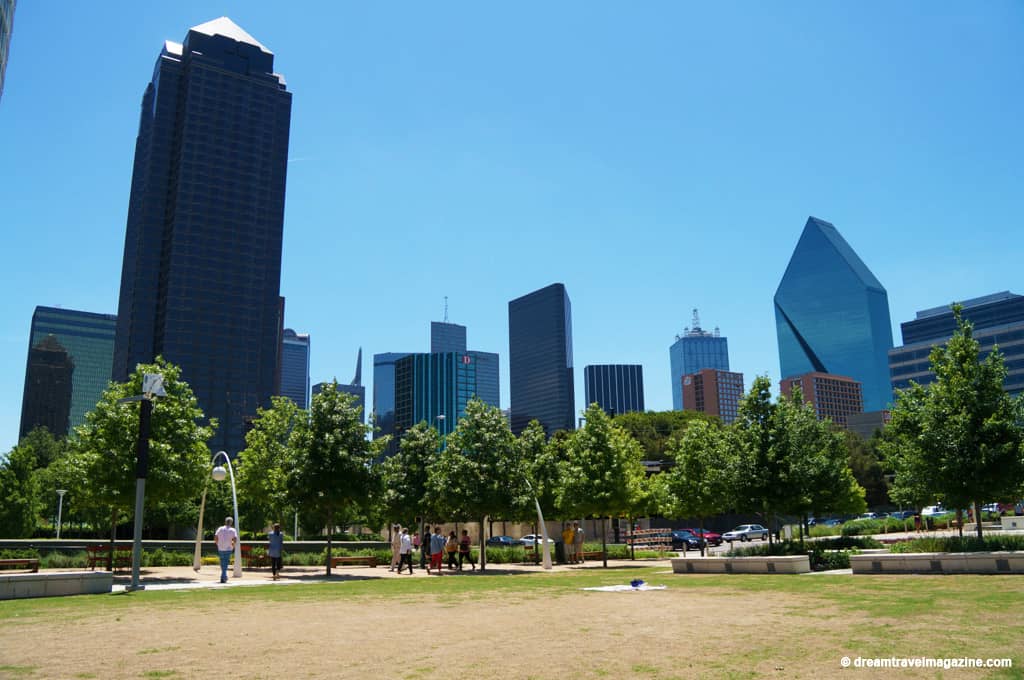 Dallas
In contrast to the compact city of Fort Worth filled with Chic Cowboy Culture, we visited Dallas a modern and vibrant US city. In fact everything about Dallas is "BIG" and you can spot some B & G signs all over the city at major tourist attractions, where you can be the "I" in BIG. Amongst the tall skyscraper buildings Dallas also has built a cool art and museum district, a 5.2 acre urban park grown overtop a Freeway and some great local attractions the kids will love. There are a number of great dining options in Dallas as well, and I'm happy to share them in some upcoming review posts. Including Kitchen LTO which is set up in a permanent location but is actually run like a pop-up restaurant, where new chefs come in every 6 months and change the entire restaurant to suit their style.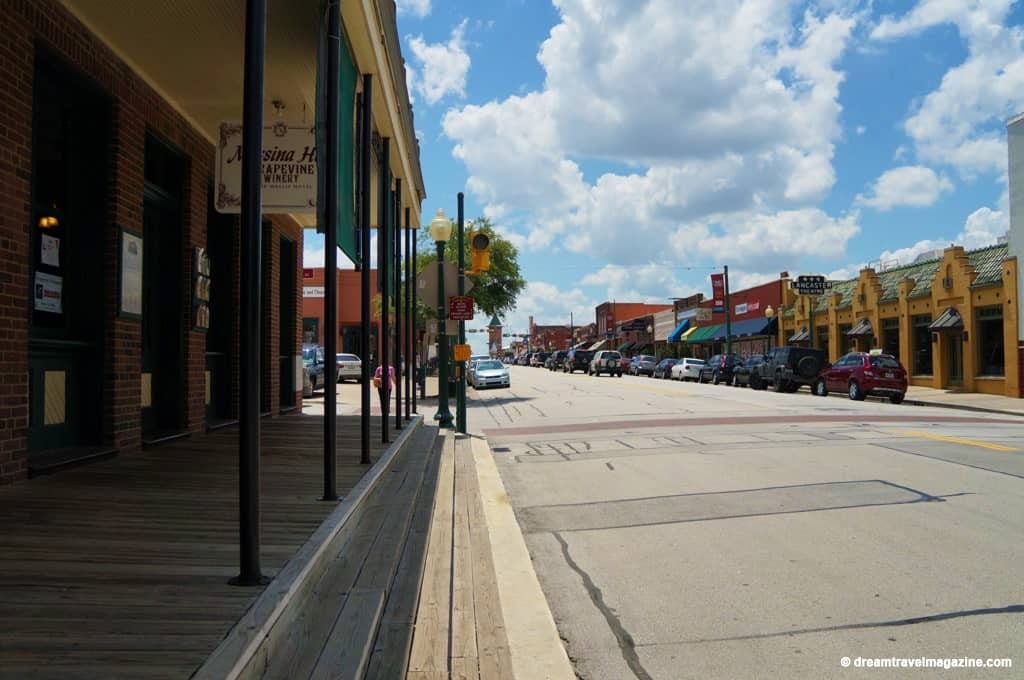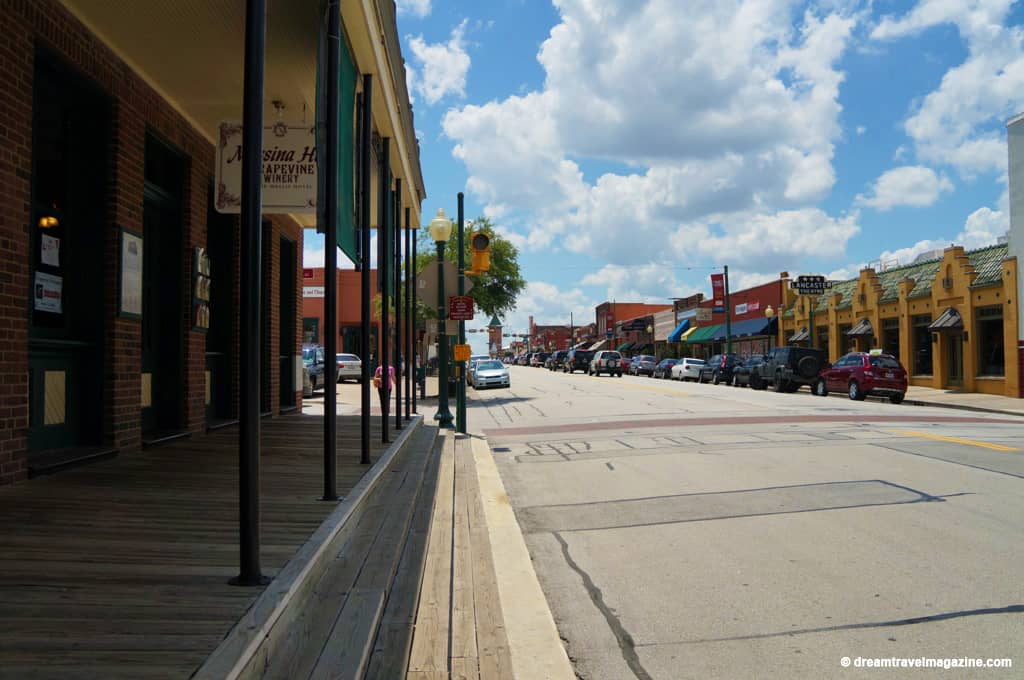 Grapevine
Grapevine Texas can be described as Small Town USA, but don't let its small atmosphere fool you. There is a lot going on in and around this little town that make it a great place to stop. They make it super convenient too, with shuttles from the Dallas Airport into the town, so if you have an extended layover in Dallas then you just might want to jump on one of these shuttles! Grapevine's downtown historic district, features a number of little restaurants and cafés, a vintage railroad the runs into Fort Worth and a Glockenspiel tower with a country twist! We also enjoyed learning about the many wineries that offer wine tastings like Messina Hoff.
Grapevine also features some larger attractions including some big hotels like Great Wolf Lodge and Gaylord Resorts and the Grapevine Mills shopping centre. Grapevine Mills is home to Legoland Discover Center, and Sealife aquarium and of course a great mix of outlet and regular shopping stores.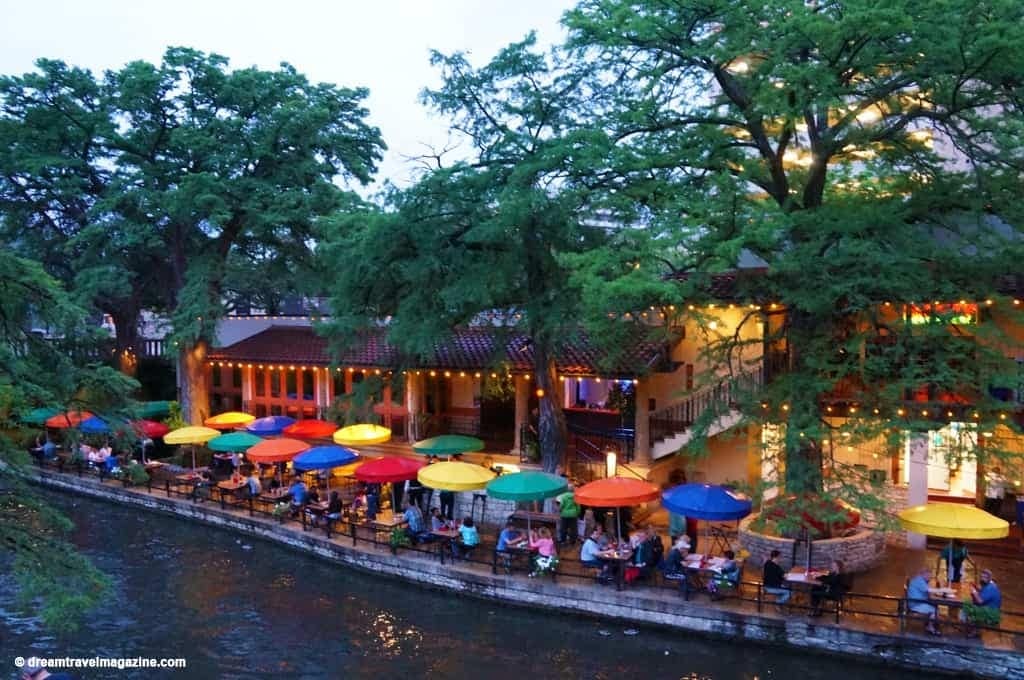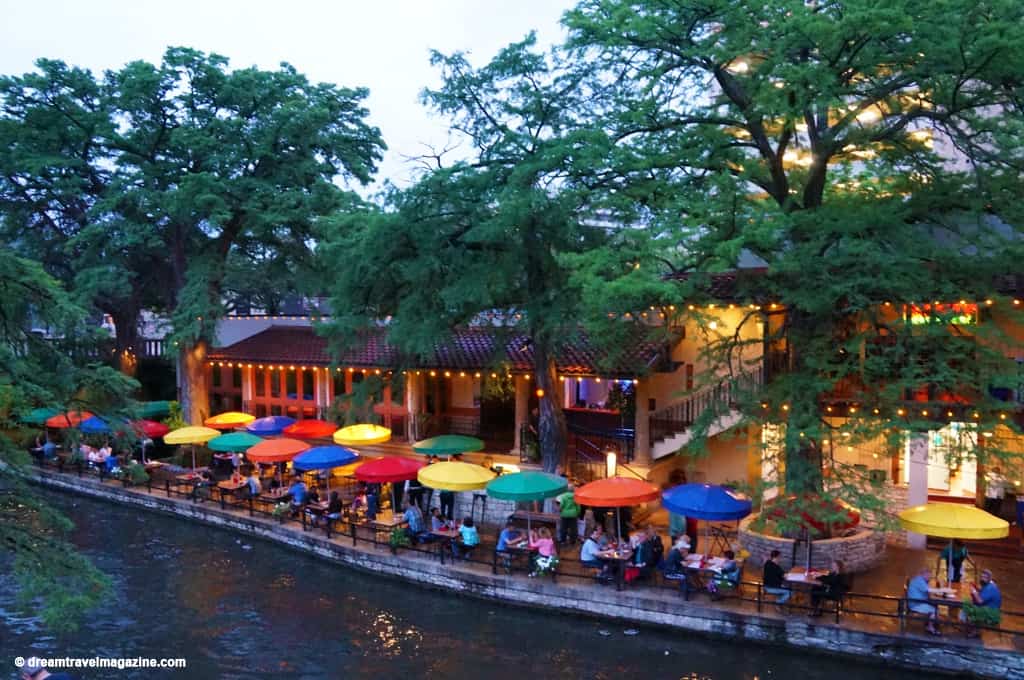 San Antonio
Our last stop on the Texas tour was the beautiful city of San Antonio which was home to one of my Dream Bucket list locations The Alamo. I'm embarrassed to say that was all I knew about San Antonio before I arrived but what I discovered was a pretty amazing city mixed with modern urban flair, Mexican and Cowboy culture influences.
There is plenty of history to explore in this area including a walk through San Antonio's National Park home of the San Antonio Missions (which inspired a lot of photography for me) and some unique neighbourhoods including the Pearl Brewery District which for Torontonians has a Distillery District feel and San Antonio's Market Square which despite the rain we had, featured a lively Cinco De Mayo celebration and lots of Mexican souvenirs in the large market. I can go on an on about San Antonio and will be writing about the many attractions and things to do in the city and surrounding areas.
So stay tuned for lots of Texas coverage coming soon! I can't wait to share it all with you!
Travel assistance provided by Texas Tourism, however the opinions expressed are my own.