This article may contain affiliate links. Clicking on or purchasing products we recommend through a link may earn a small commission. Read our disclosure and privacy policy page for details. *COVID-19 TRAVEL ALERT – Travel recommendations offered on this site are not to encourage you to travel against travel advisories.
Heading into Houston Texas? Whether you are stopping by on a layover, cruise stop or planning a vacation in the US' fourth largest city, we've got you covered. My first trip to Houston was jam-packed with unforgettable stops, and I've got all the details on what to see, where to eat and stay when visiting HTown.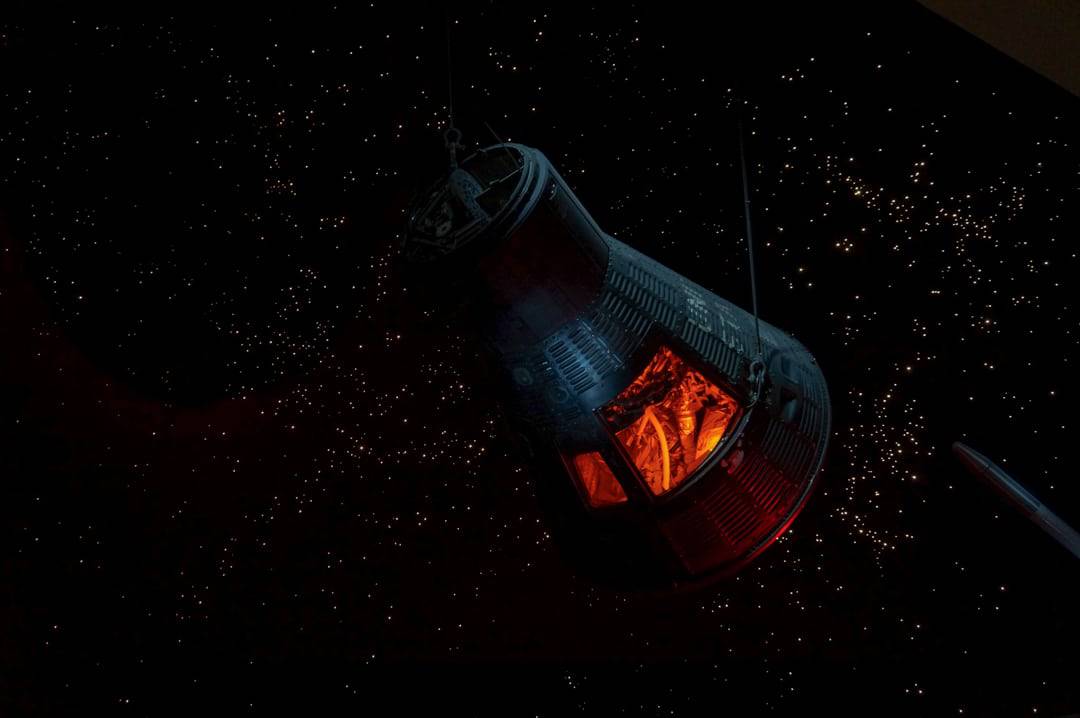 Houston Attractions
Space Center Houston
I'm not going to lie, at first, I thought this is going to be for kids not for me, and then I found myself walking inside the Space Shuttle, touching moon rocks and being dazzled by the world of space exploration. I loved my day at Space Center Houston and was lucky to see it before it got busy. Get there first thing when they open and hit the main attractions before the line ups start. There is so much to do, and it is all fascinating.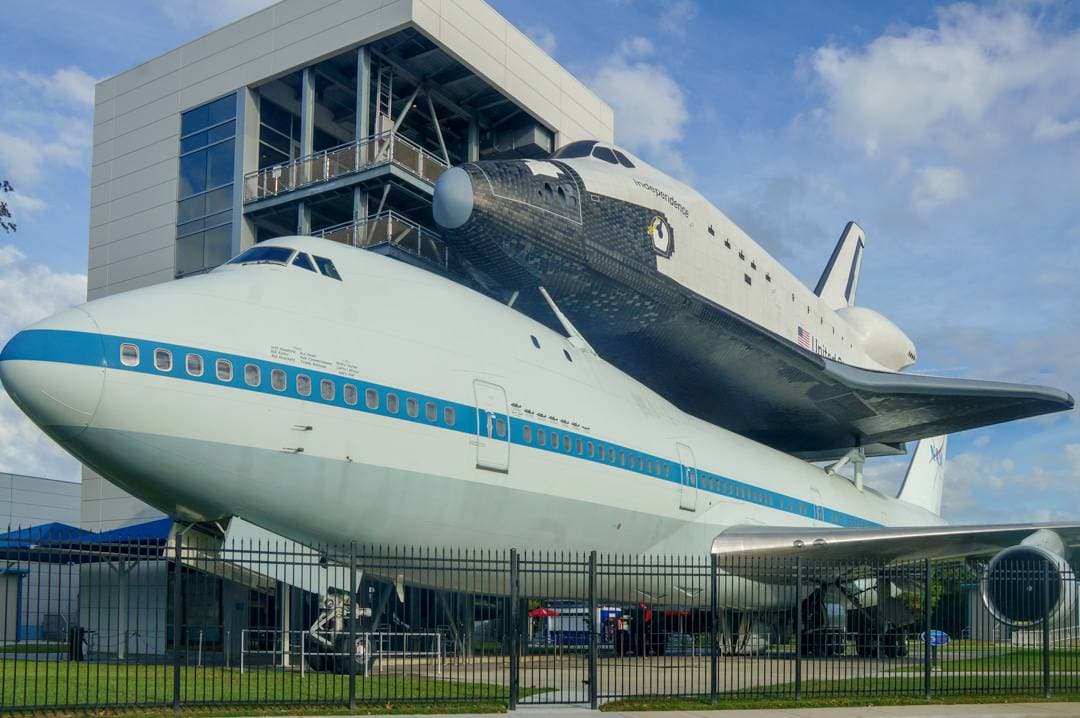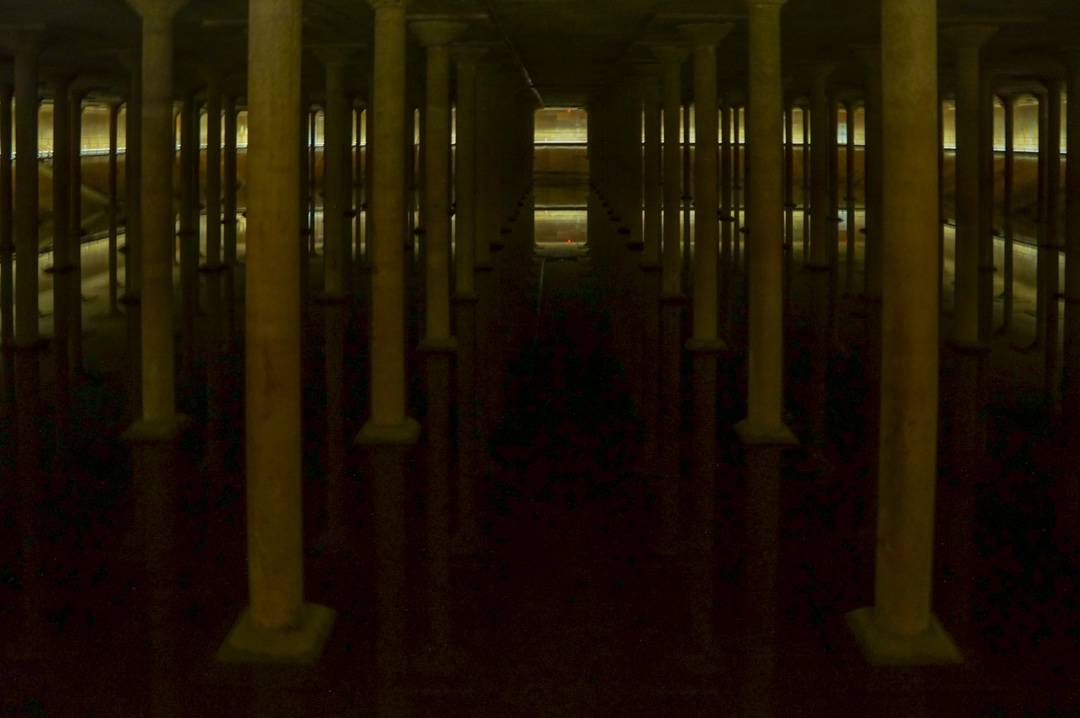 Tour of the Cistern
Buried under the ground of the Buffalo Bayou Park in Houston is this drinking reservoir built in 1926. Now it is one of those hidden treasures that thankfully is being protected as a historical landmark. While it is not operational anymore, the dark room has the most incredible echo, calming sounds of dripping water and photographers won't be able to get enough of these amazing lines of columns. Plan a visit to Buffalo Bayou park and try to schedule your visit to coincide with a tour of the cistern.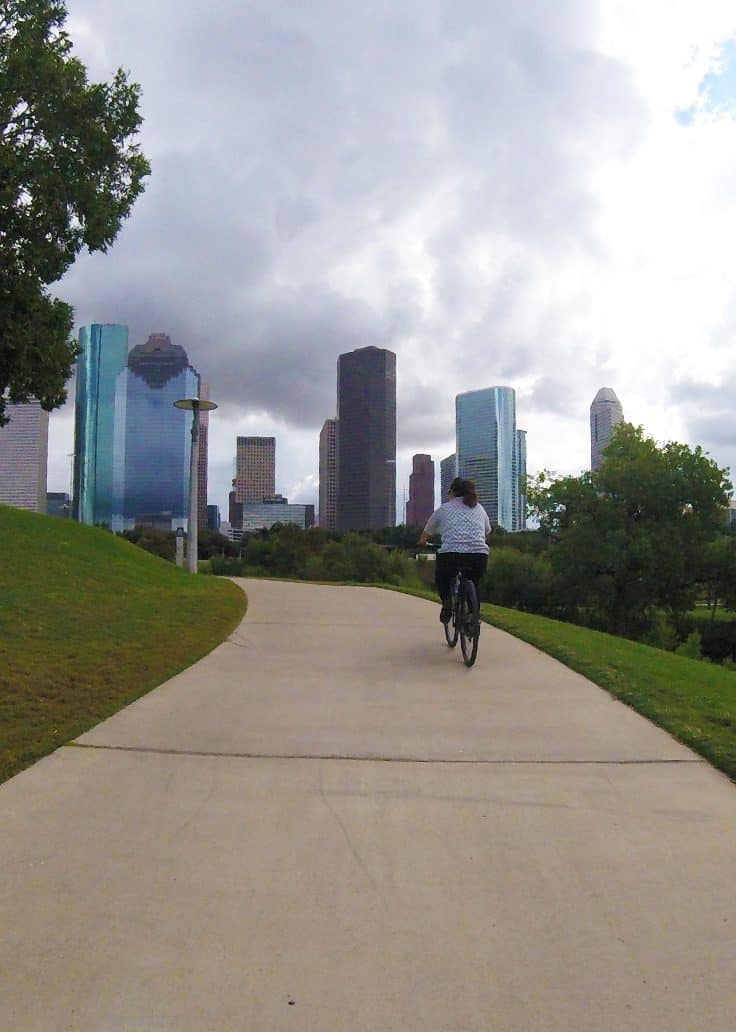 Bike Tour of Buffalo Bayou
I recommended seeing Houston through tours in this post: Houston Highlights: City Tours and Urban Adventures. Buffalo Bayou is a must visit when in Houston. Even if you don't ride bikes, a walk along its trails will show you some amazing views of Houston's skyline.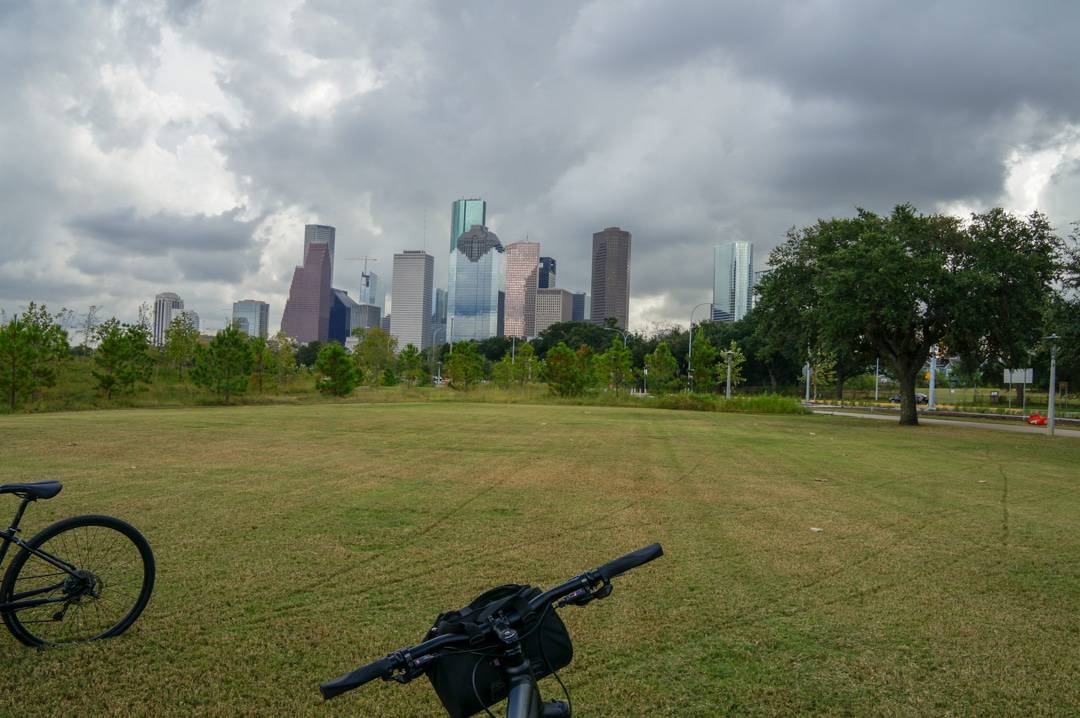 With over 160 acres, lots of walking and biking trails, the Buffalo Bayou park is a great way to stay outside and play. Be on the lookout of the many art sculptures and fountains located along the trails in the park.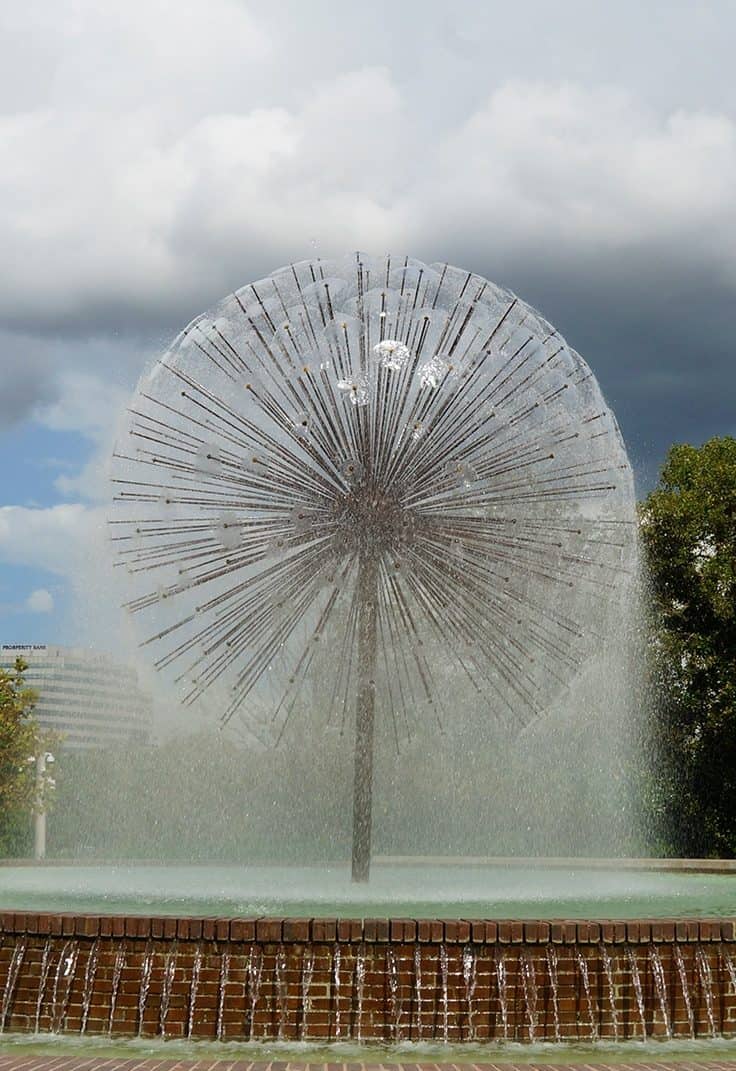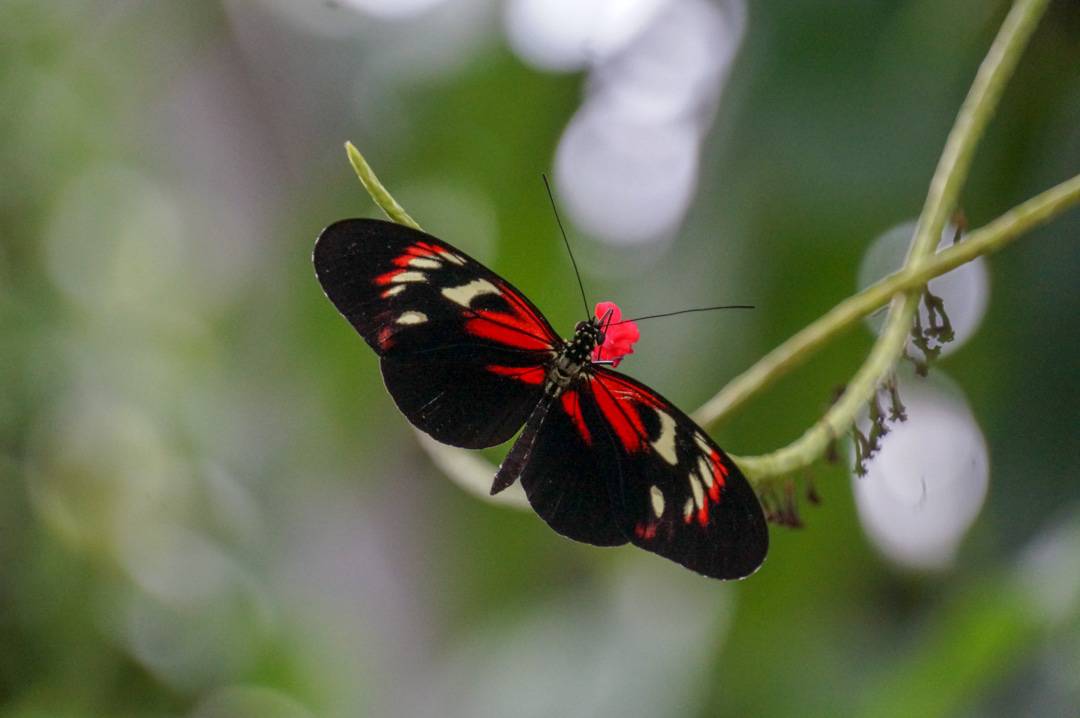 Houston Museum District
It is unbelievable how the city of Houston was able to conceive this, but there are 19 museums all in 4 walkable zones making exploring them super easy. A number of their museums are always free, and on Thursday afternoons many of the museums offer free admission during set hours. Exploring the museum district is affordable and super easy as a result.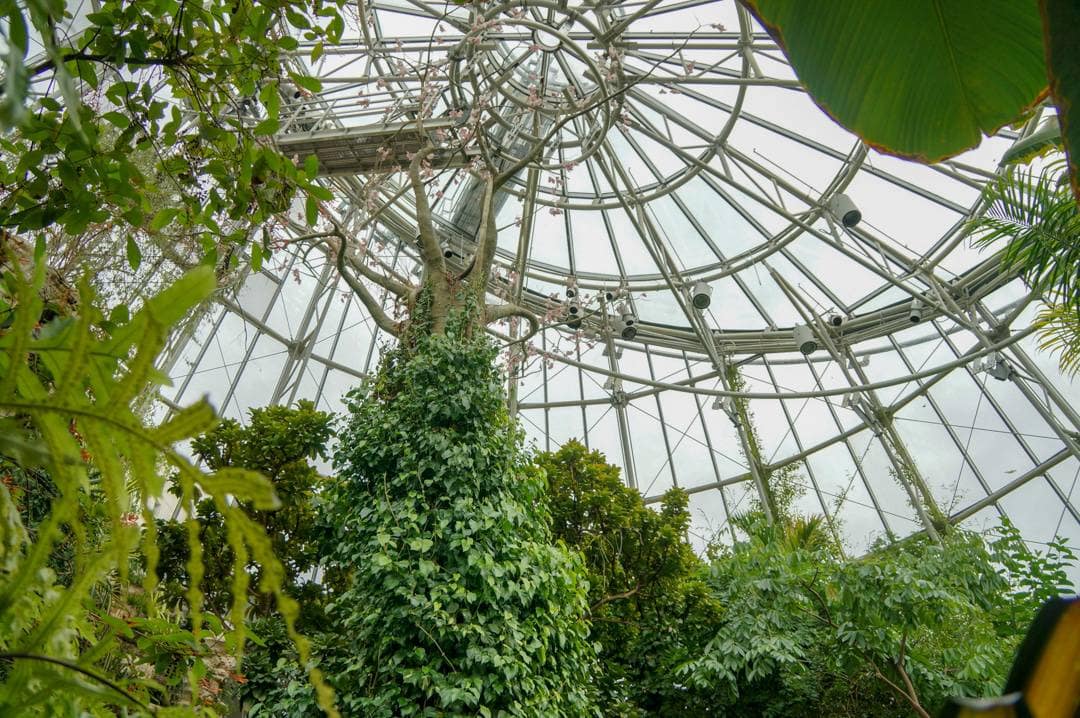 My favourite stop was the Houston Museum of Natural Science where I got lost in their spectacular Butterfly exhibit. In this glass dome tropical paradise, butterflies were flying around and hiding in all sorts of little spots. Walk through it slowly and keep your eyes open and eventually they will all reveal themselves.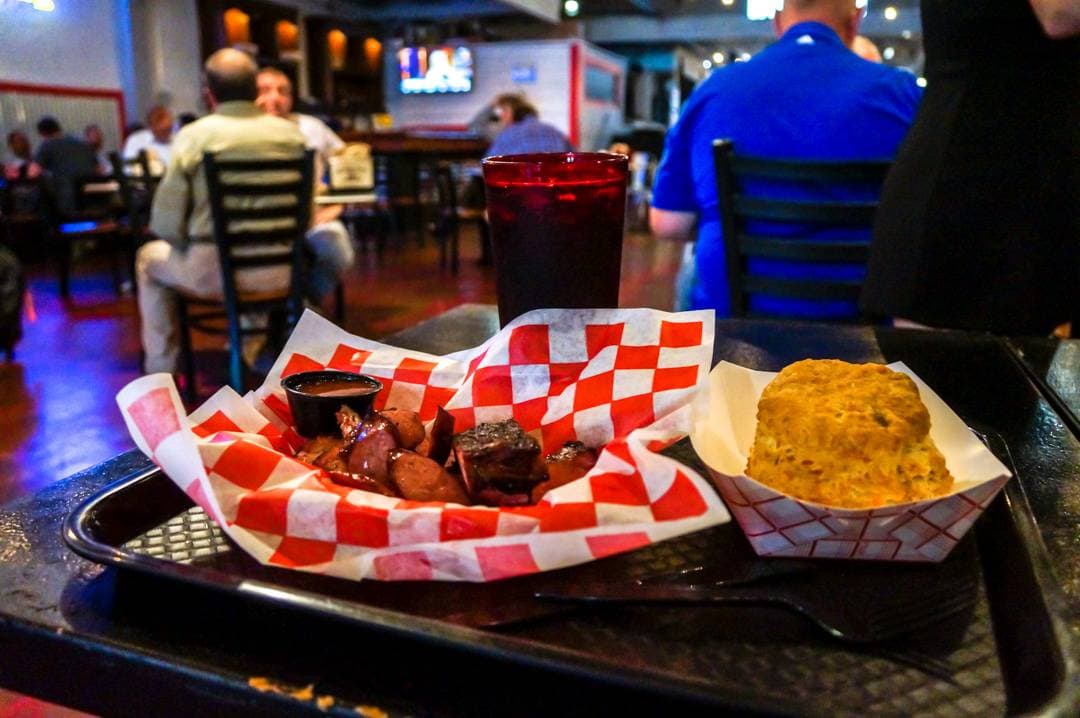 Where to Eat in Houston
Downtown Houston Eats
Jackson Street BBQ
What's a visit to Texas without indulging in Texas BBQ? Pick your protein, pick your side and you have a delicious lunch which you can walk off exploring Houston's Union Station district. Make your way to Minute Maid Park home of the Houston Astros and into Discovery Green. The urban park has some fun fountains and beautiful gardens to walk through. It's also on the way to your next spot the 8th Wonder Brewery!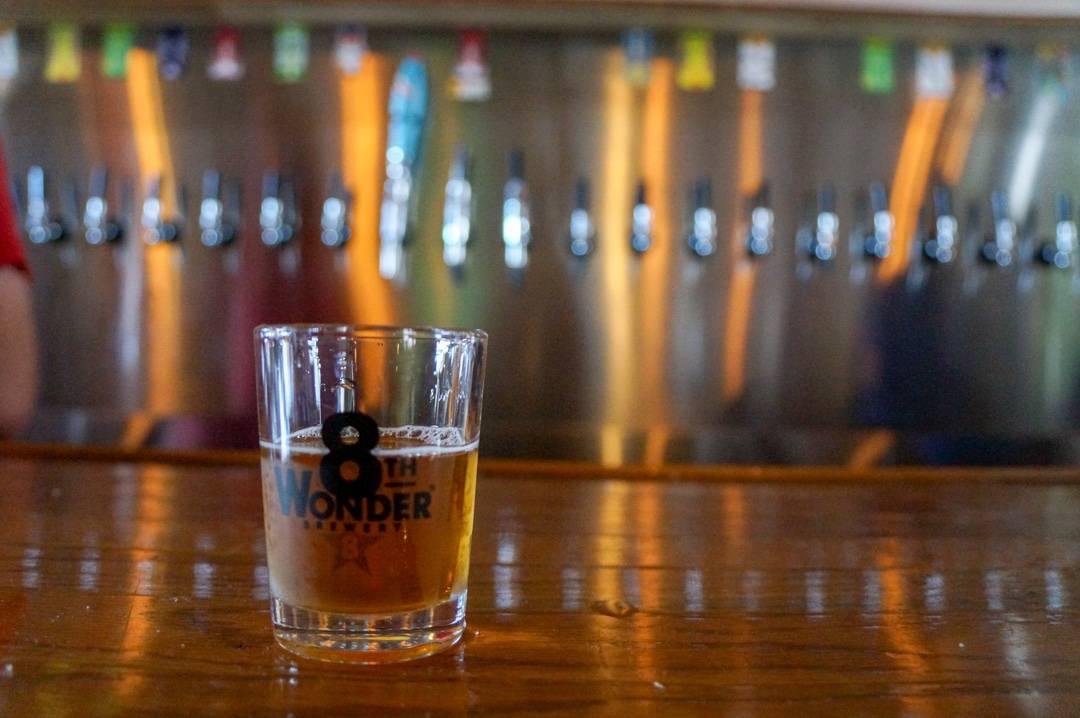 8th Wonder Brewery
If you are a craft beer lover and want to explore some interesting beer flavourings then be sure to make a stop at the 8th Wonder Brewery. Grab a flight of beers from their impressive selection and head out to their backyard patio to taste from their impressive collection of beers.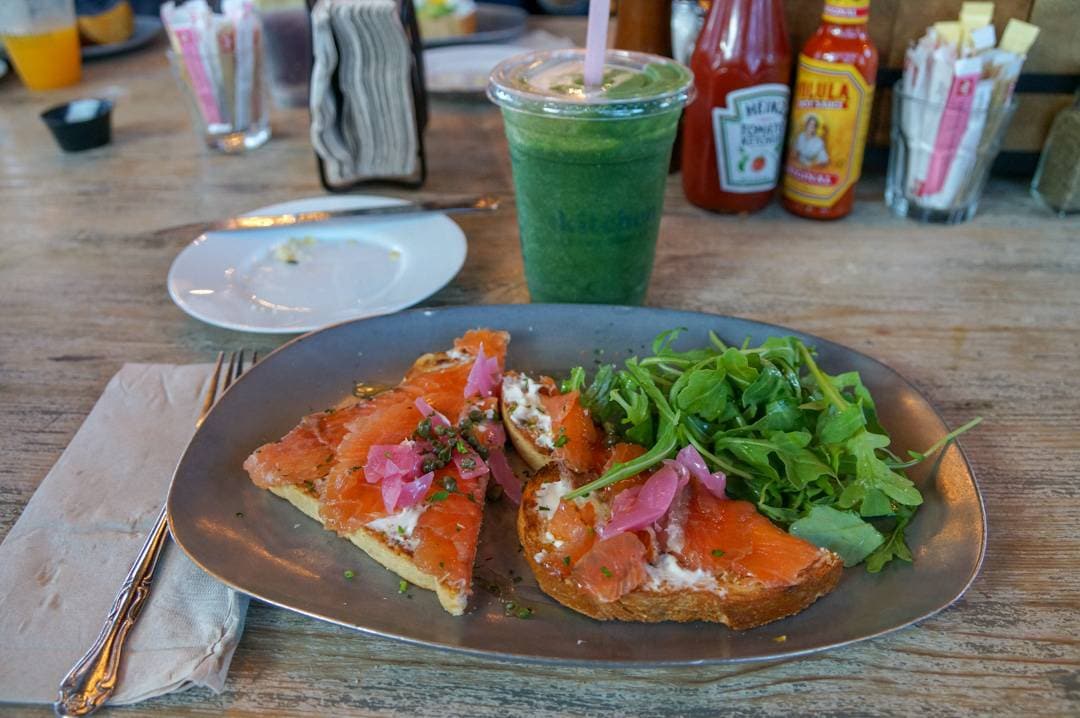 Kitchen at the Dunlavy
This is a must stop for breakfast if you visit the Buffalo Bayou Park. The Kitchen at the Dunlavy has some beautiful patio seats surrounded by the parks nature or their sparkling dining room if you prefer to stay cool indoors. From fresh pressed juices, yoghurts and delicious breakfast dishes like my salmon toast, you will get a great start to your day here before heading off to explore the park.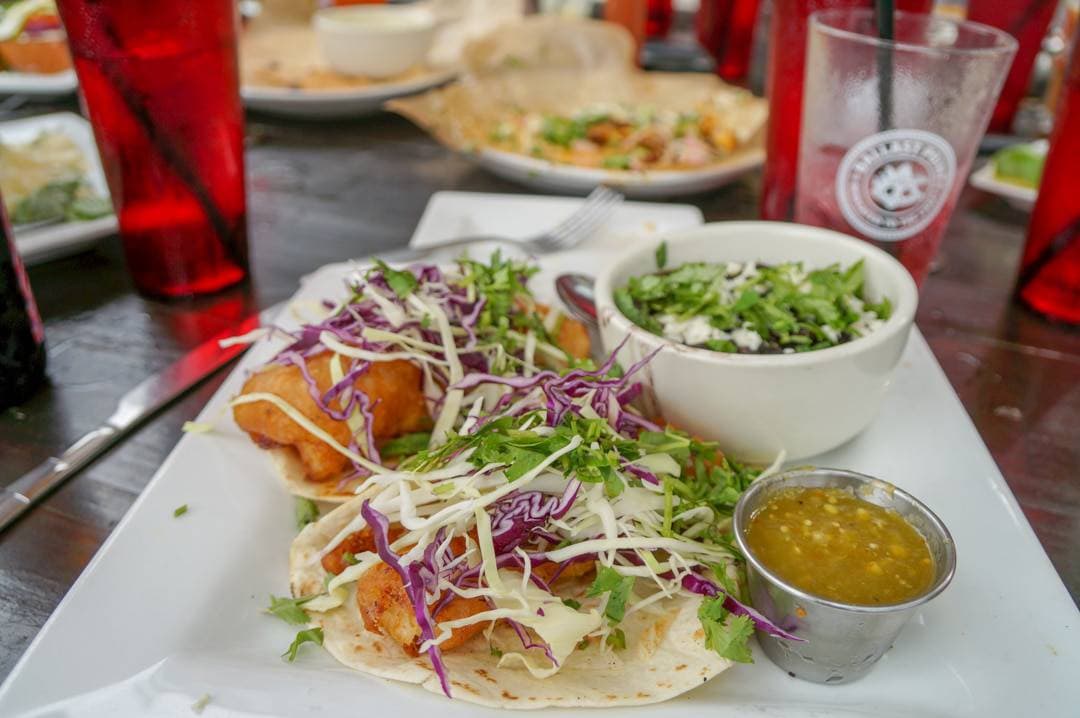 Houston's Museum District Eats
Lowbrow Restaurant
I love happy accidents, and my visit to Lowbrow was just this. The plan was to hit the food trucks in the museum district before exploring all the art, but we arrived too late, and the food trucks were gone. So we sat on the patio at Lowbrow and had delicious fresh eats and cold drinks in the hot sun. The food was amazing, and I highly recommend it as a stop if you are in the Museum district and hungry!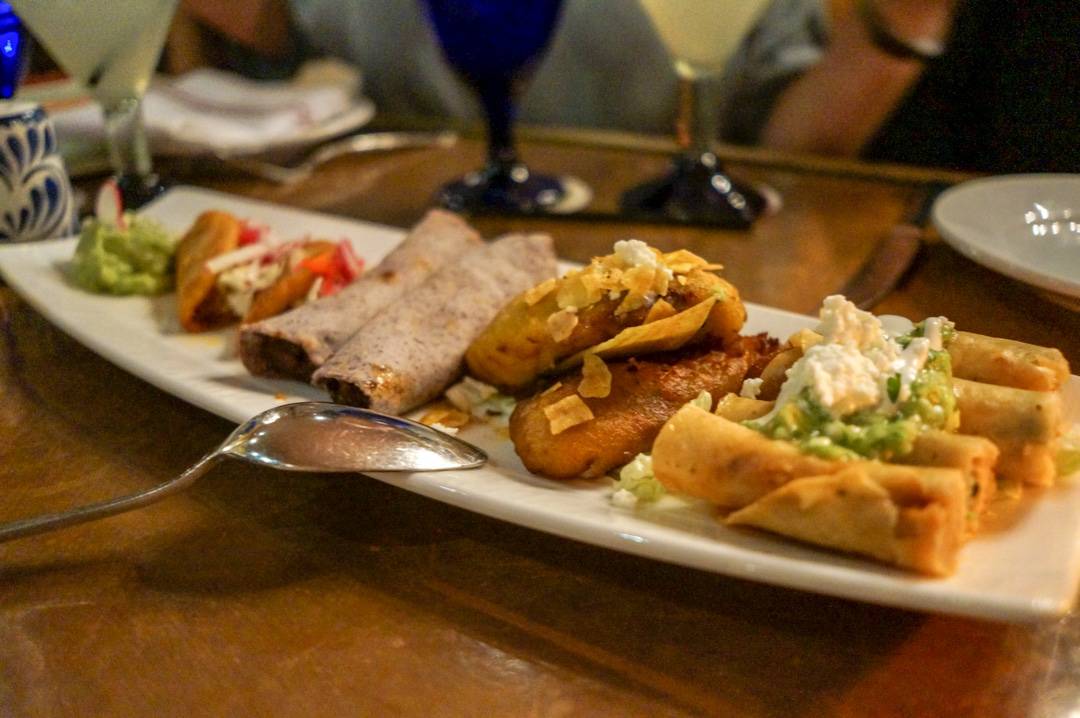 Montrose Neighbourhood Dining Stops
Hugo's Mexican Kitchen
The shot above is just the appetizer. I loved Hugo's kitchen so much I'm dedicating an entire post to it. There are just too many yummy photos and too much to say about this restaurant so I wrote this detailed post: Dream Dinner at Hugo's The Best Restaurant in Houston. I insist if in Houston – go eat here!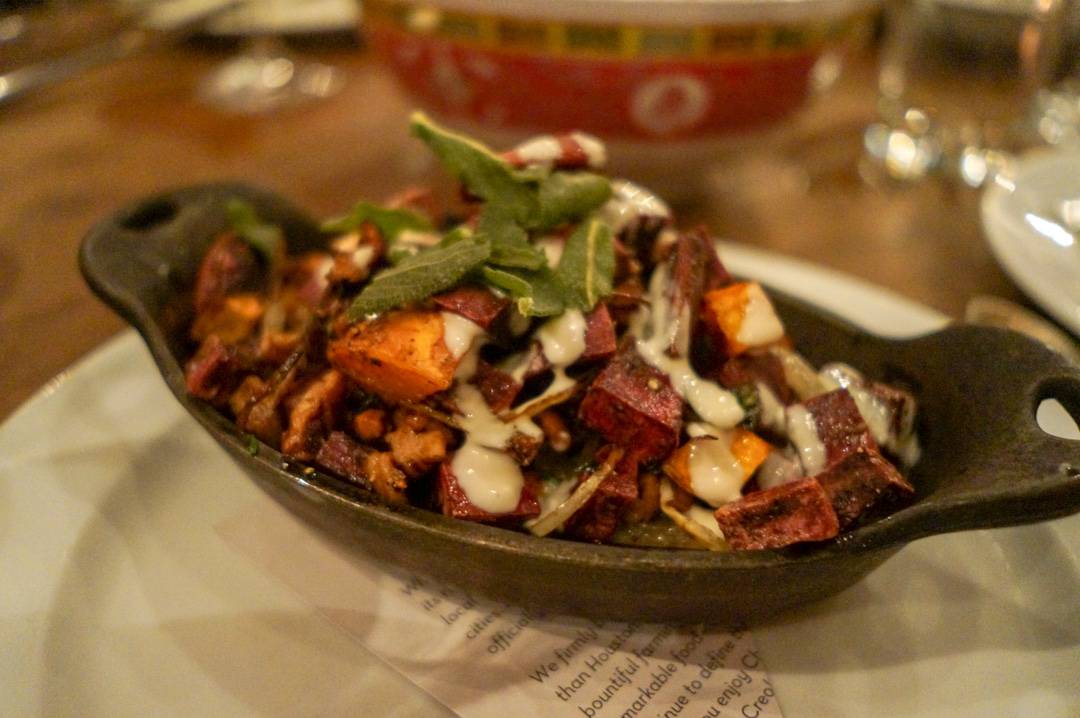 Underbelly Restaurant
The Montrose neighbourhood of Houston is filled with restaurants and galleries and has become a hot spot for fine dining and nightly entertainment. In addition to Hugo's above I visited the Underbelly Restaurant which is the passion of Chef Chris Shepherd. A unique concept as we sat at a large table and the waiter basically said what do you like and not like and then suggested he just order for us. The rest of the meal was family style, food would come we'd pass it around the table and just eat. I can't imagine you'd ever eat the same meal twice at this place.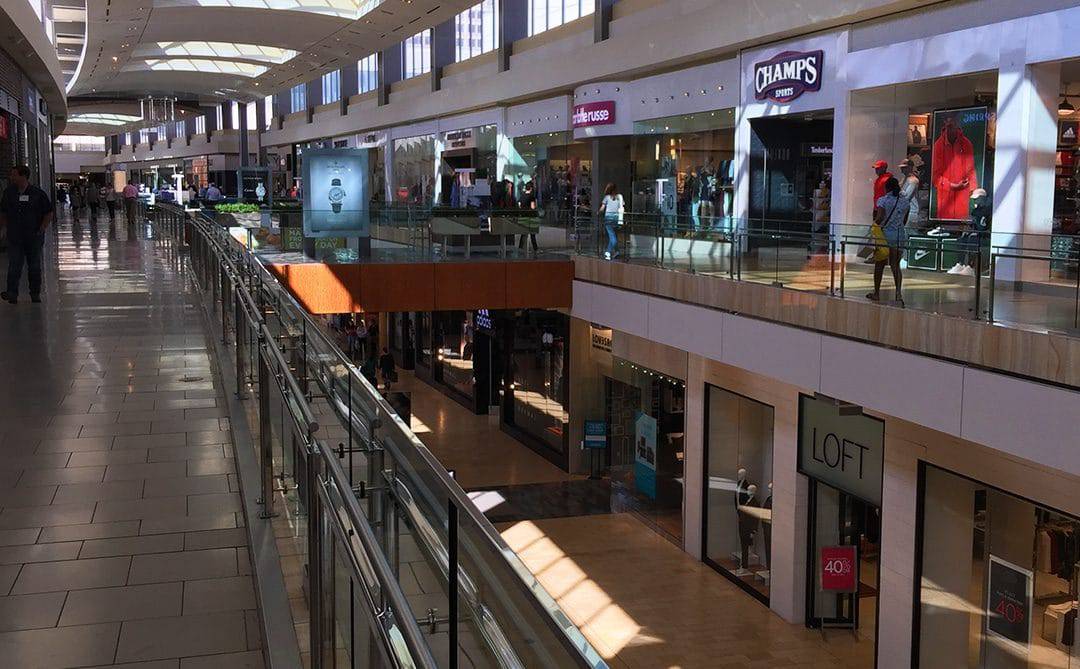 Shopping in Houston
Houston Galleria
I snuck in a visit to Houston Galleria even though it wasn't on the itinerary. It was all in the name of research and man was I glad I did. Fact is, if you want to go shopping during your stay in Houston, the Galleria is where it is at. There are over 400 stores, and I got lost in its many levels and sections. It even has a full-sized skating rink if you want to get a little skate in during your shopping.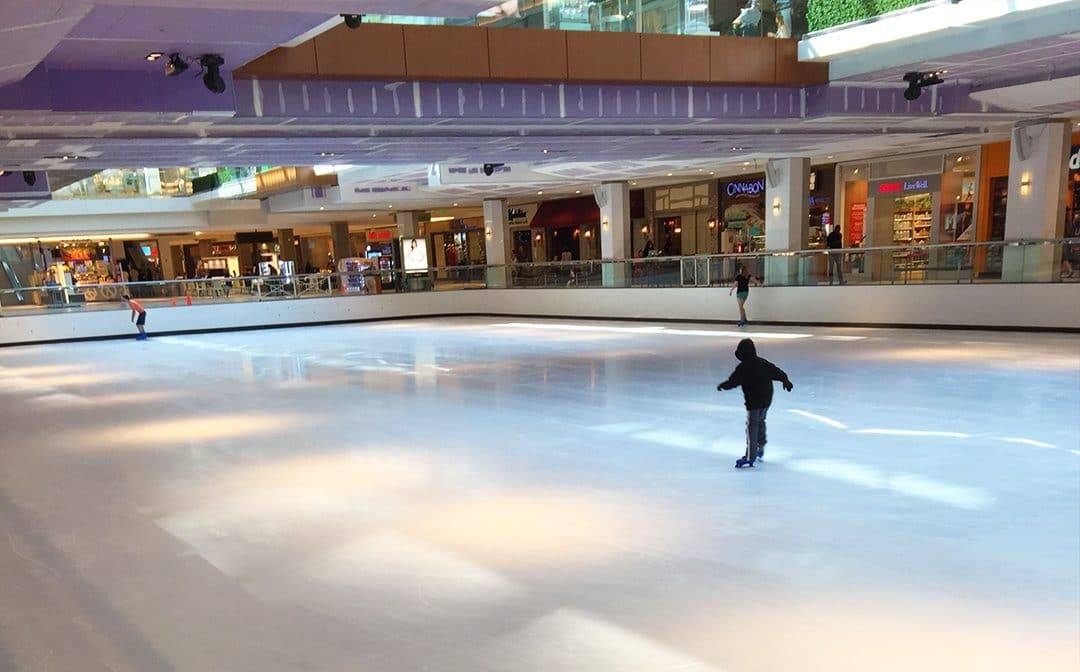 Where to Stay in Houston
Aloft Houston Downtown
With its modern amenities and perfect location in the centre of downtown Houston, you can't go wrong by choosing Aloft Houston Downtown as your hotel. It was steps from everything, had a dedicated bus stop on the Green Link free downtown bus line and the hip business vibe Aloft hotels are known for. For a detailed look inside this cool hotel see our post Aloft Houston Downtown Boutique Hotel in the Heart of the City.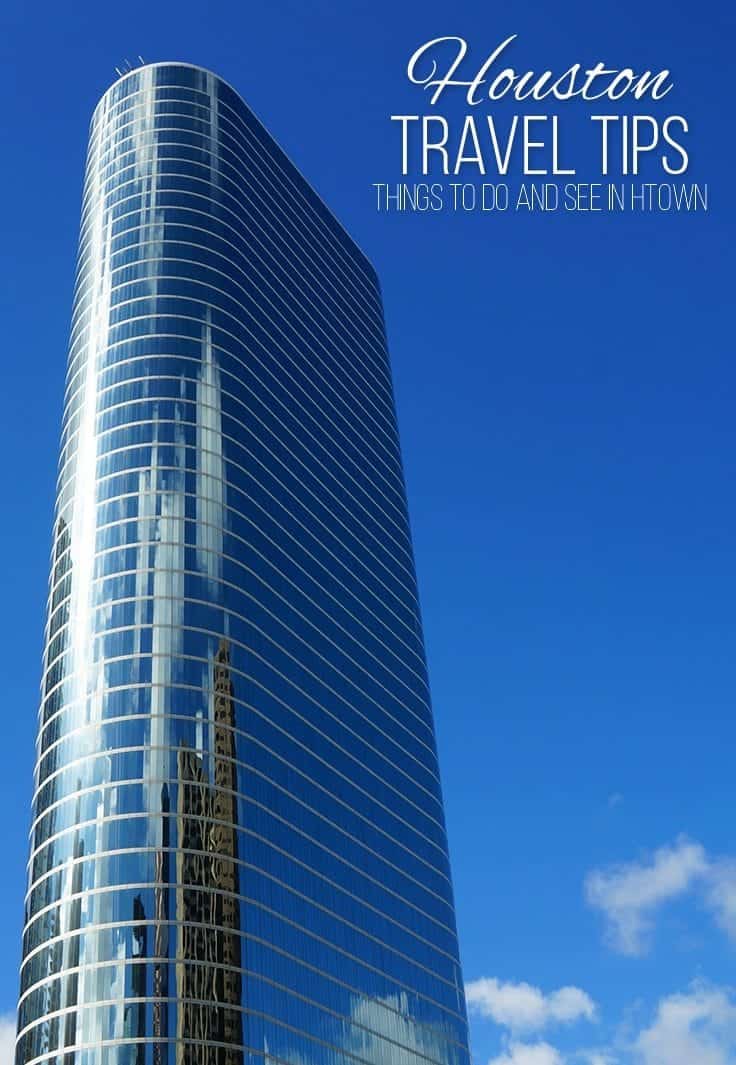 Travel assistance provided by Visit Houston. As always, the opinions expressed in this post are my own.