This article may contain affiliate links. Clicking on or purchasing products we recommend through a link may earn a small commission. Read our disclosure and privacy policy page for details. *COVID-19 TRAVEL ALERT – Travel recommendations offered on this site are not to encourage you to travel against travel advisories.
My pick for best restaurant in Houston is hands down Hugo's restaurant. Located in Houston's trendy Montrose neighbourhood, this restaurant served up a delicious Mexican meal that I wished would never end. In fact, I'm prepared to say that if ever in Houston again, I'm going to make sure this place is on my itinerary again.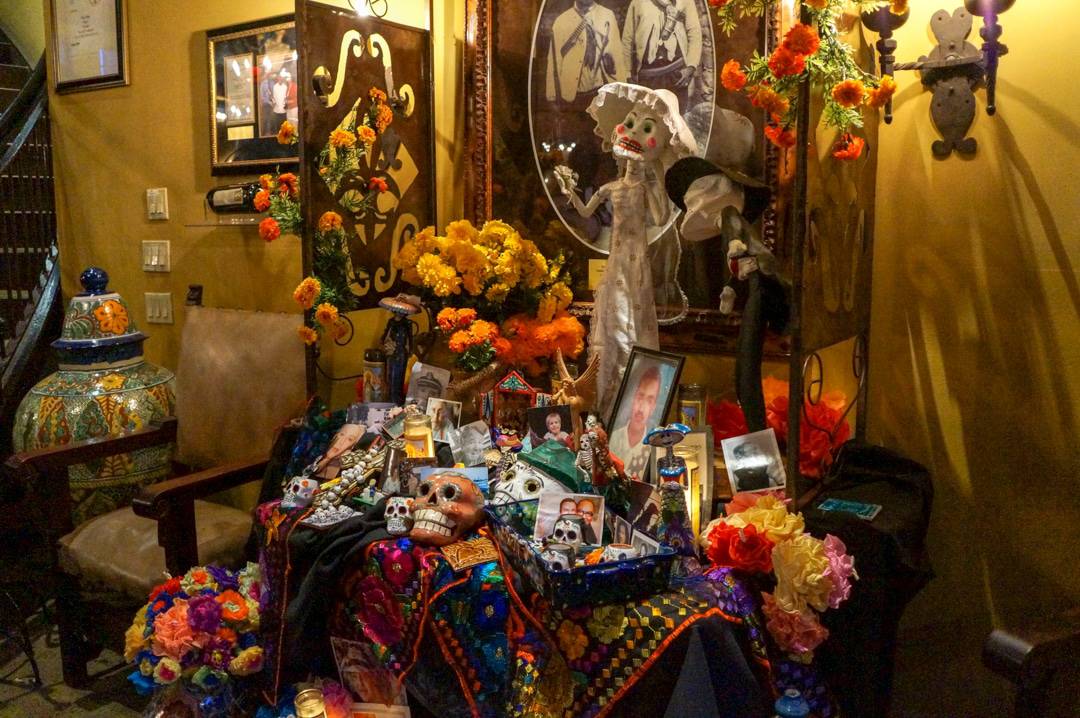 Hugo's Restaurant Houston
It's not just the incredible menu that made Hugo's Restaurant an instant favourite but learning about Chef Hugo Ortega's story was pretty inspiring for me. One of eight children born in Mexico, he immigrated to Houston with nothing but a dream to make it in America. He started working for a friend in one of his kitchens, and now he's chef/co-owner of three of Houston's top restaurants – Backstreet Café, Hugo's and Caracol.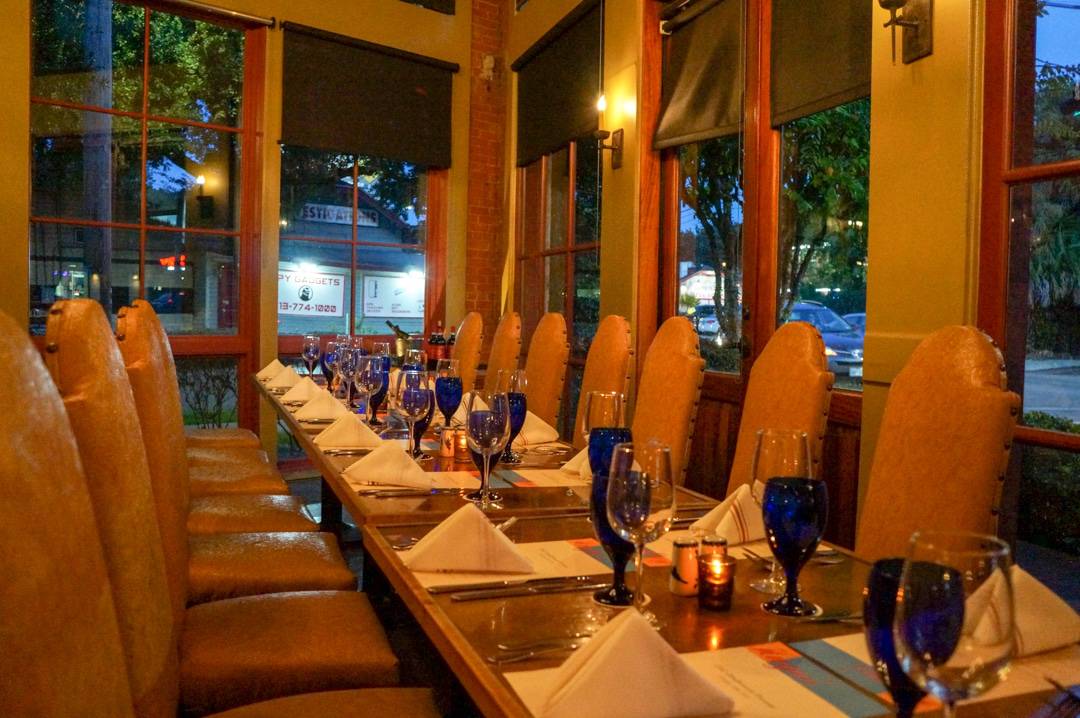 Dinner at the Best Restaurant in Houston
Luckily I arrived at the restaurant with a full table of hungry fellow foodies. Honestly, you will want to eat everything; I know I did.

Appetizers
It was hard not to fill up on the delicious appetisers alone. We ordered a variety of just about everything on the menu to share and taste among us. In fact, I think our waiter just brought out platters that Chef Hugo concocted for us to give us a sample of his specialities.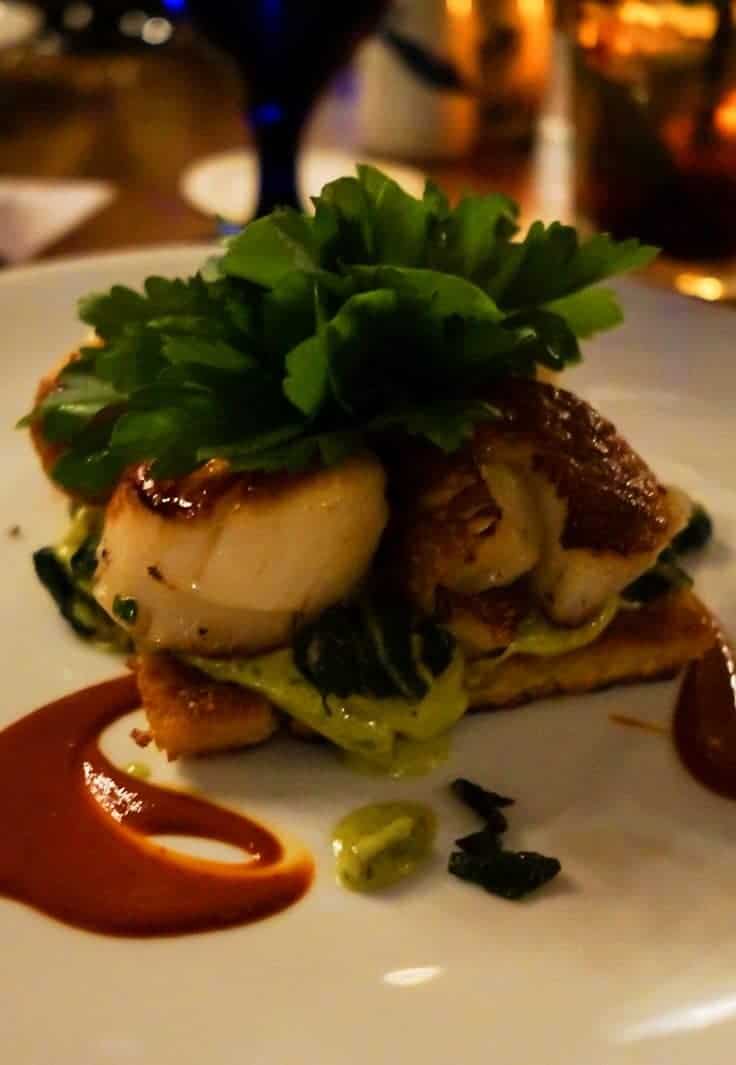 Main Dishes
The thing I remember most about dining at Hugo's was how all the flavours were layered in the most masterful way possible. The waiter would put down the dish and then tell us to wait a moment until he could drizzle a sauce over top of it completing the masterpiece.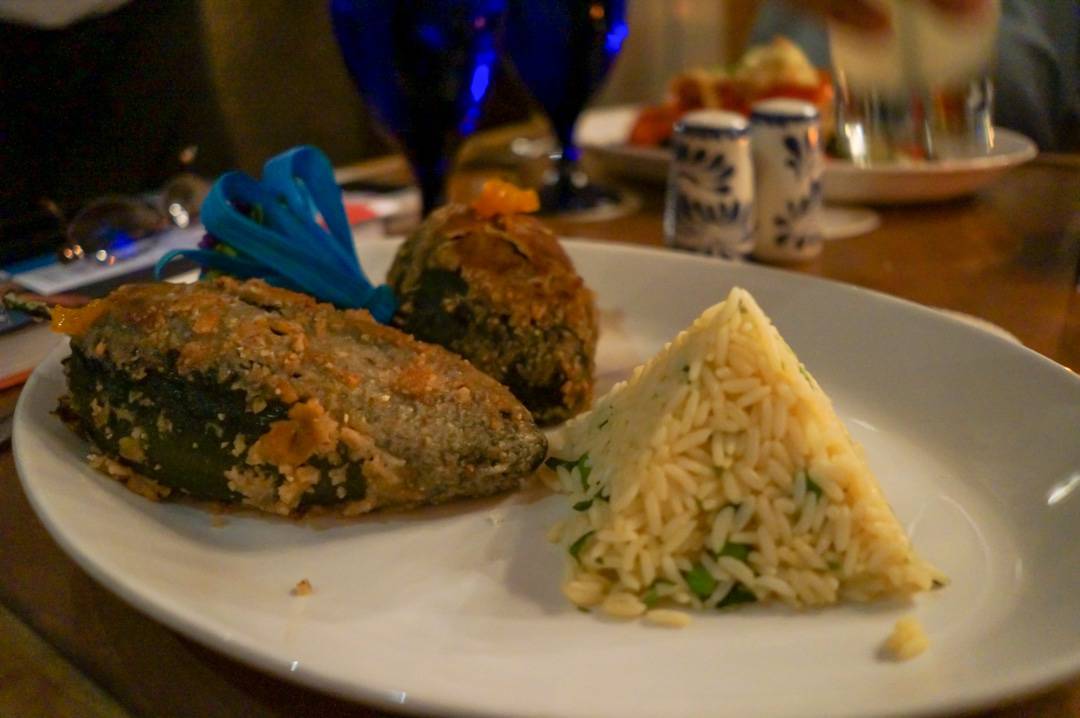 Each plate was a work of art. Above the empanadas, plantain turnovers stuffed with Frijoles refritos served with rice. The staff seemed to share the chef's passion for delivering perfection. It was all perfectly timed and delicious even for our large table.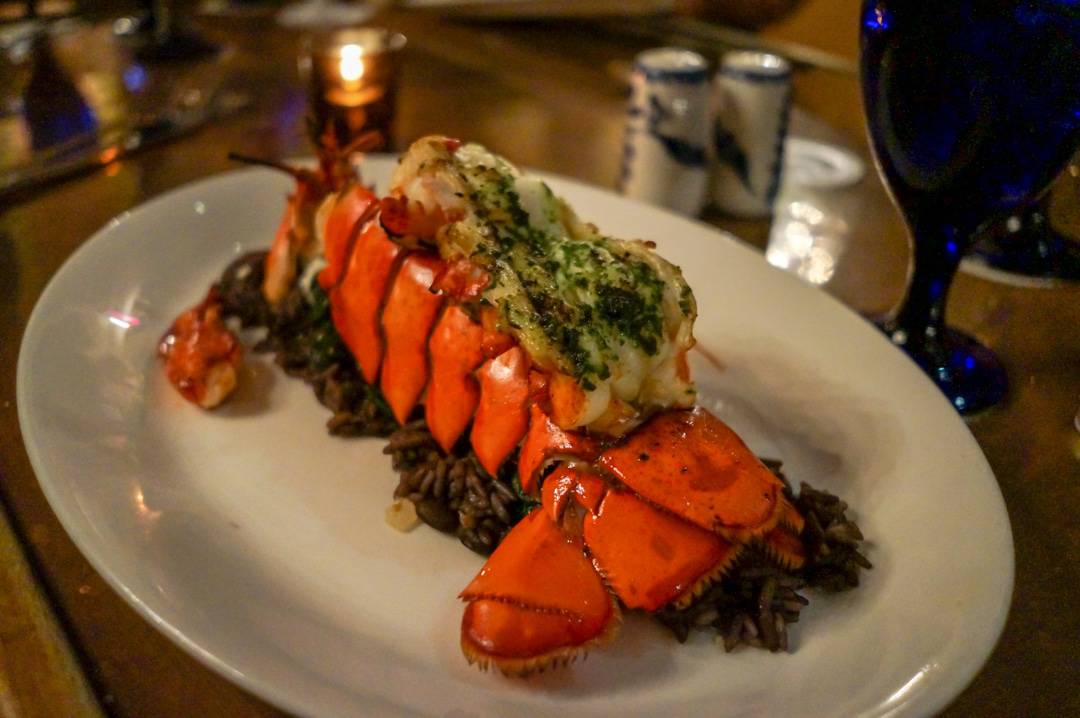 Above was the Lobster which was stuffed with shrimp and octopus to name a few of its ingredients.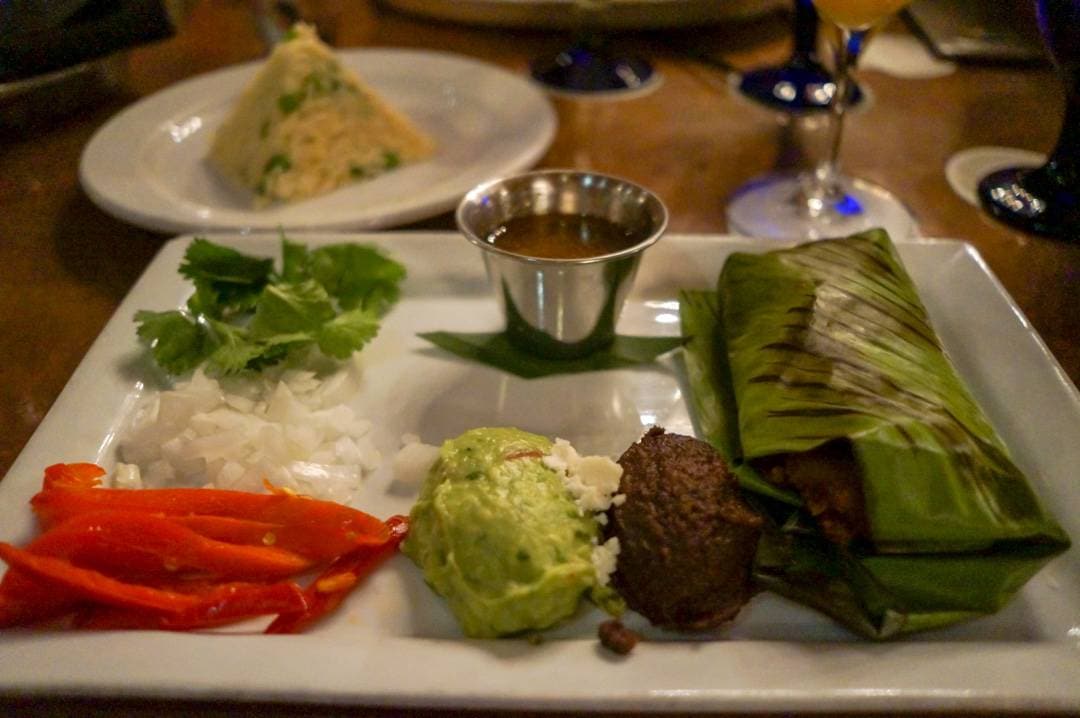 My main dish choice was the Barbacoa. It was a build-your-own tortilla style dish with lamb marinated in chiles, onion, garlic and avocado leaves, slow-roasted in agave skin and served with chopped onion, fresh cilantro, guacamole and warm tortillas.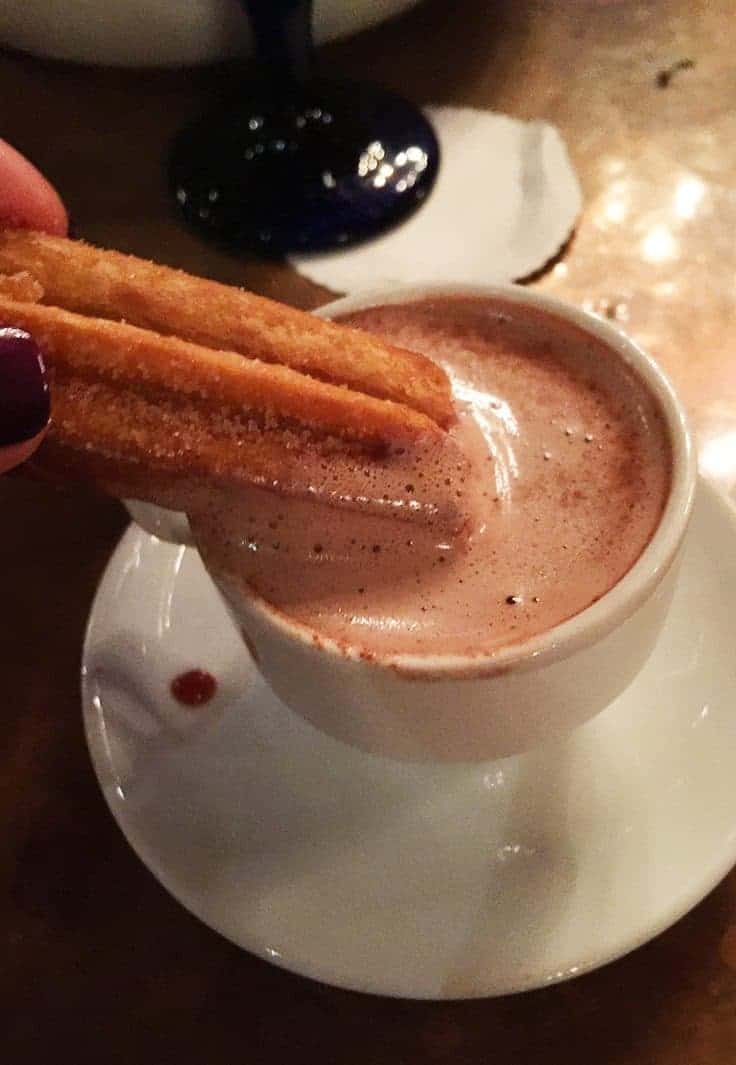 Dessert
I warn you now, it was very difficult to order dessert after this meal. I implore you, leave room for dessert as you won't be disappointed. Luckily we were a large table and were able to order some things to share amongst the table.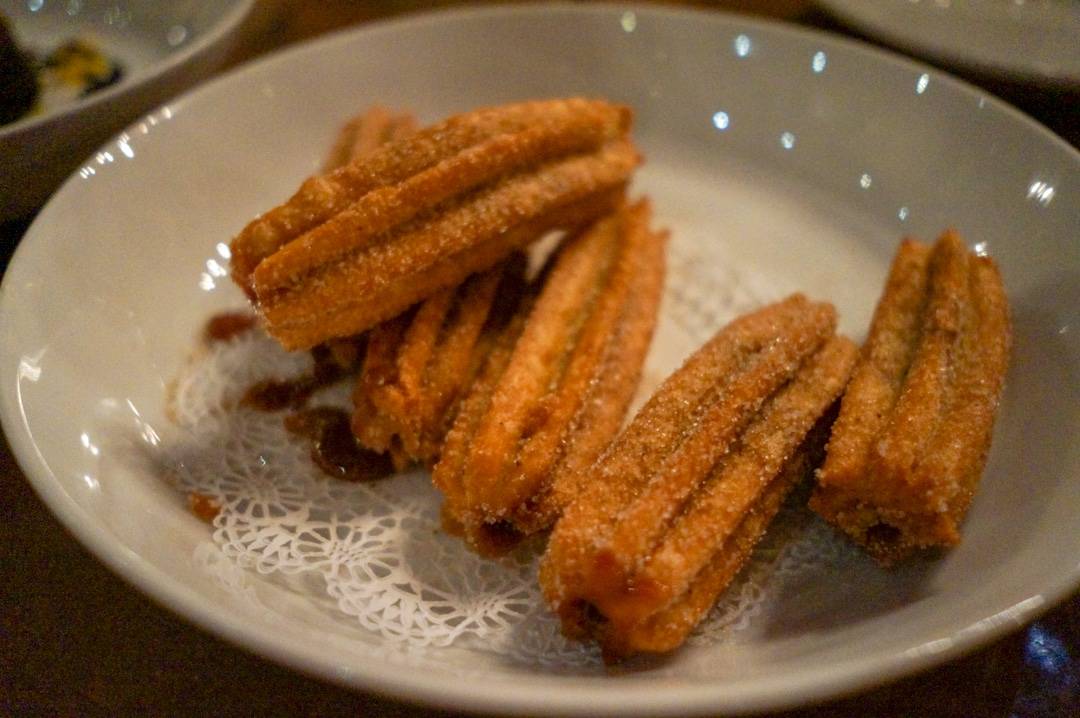 Desserts that came to our table included a chocolate pyramid, churros and a Mexican rice pudding.
Houston Travel Ideas 
Travel assistance provided by Visit Houston. As always, the opinions expressed in this post are my own.