This article may contain affiliate links. Clicking on or purchasing products we recommend through a link may earn a small commission. Read our disclosure and privacy policy page for details. *COVID-19 TRAVEL ALERT – Travel recommendations offered on this site are not to encourage you to travel against travel advisories.
I can't believe my eyes! Hidden behind a concrete wall, I've discovered the most serene and beautiful place. Waterfalls falling down the four sides of this geometrical cavern with steps leading down to the small pool at the bottom. All this just across the street from my hotel! This was the very first moment I had after dropping off my luggage at the Sheraton Fort Worth Hotel and Spa in Texas while exploring the area around the hotel.
Sheraton Fort Worth Hotel and Spa Texas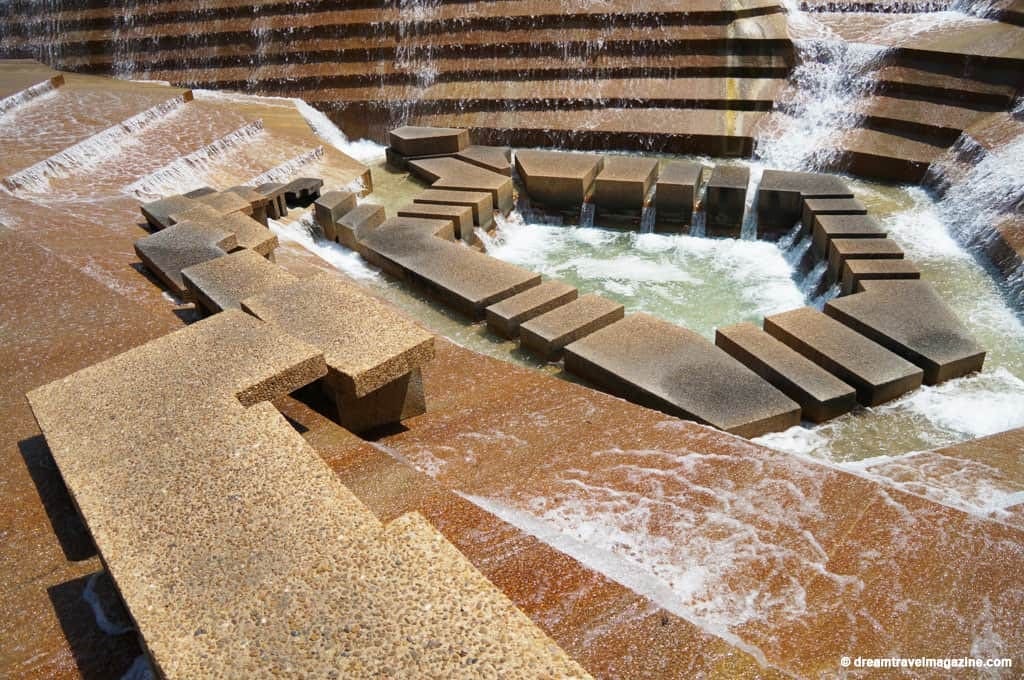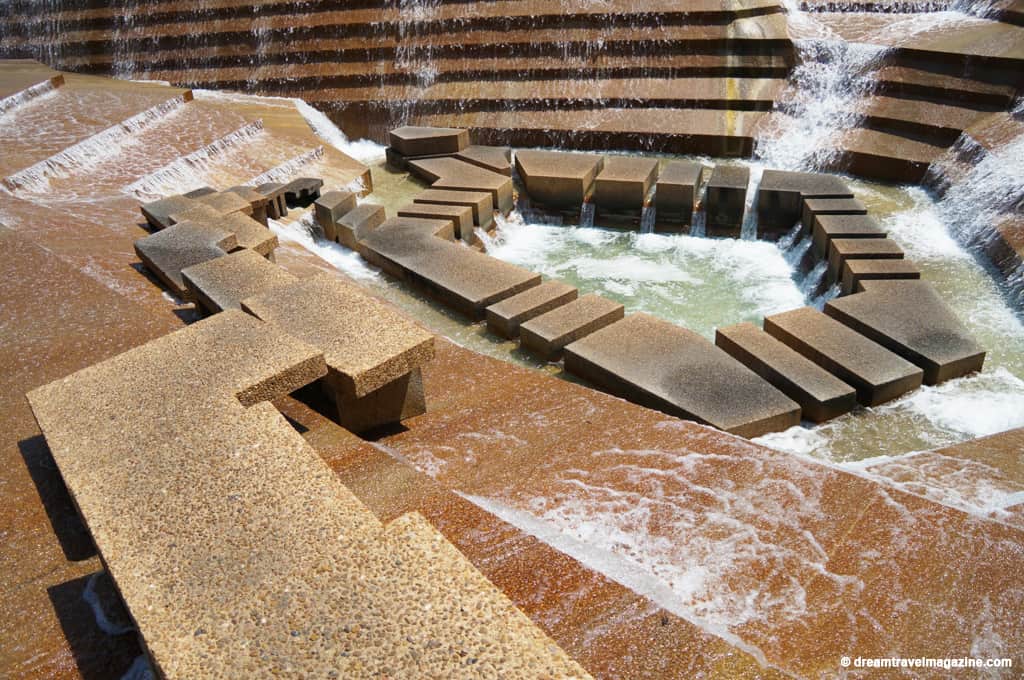 Sheraton Fort Worth Hotel and Spa Texas – Location
Located just steps from downtown Fort Worth's Sundance Square and across the street from the Fort Worth Water Gardens, the Sheraton Fort Worth is an amazing location for exploring the urban side of the city.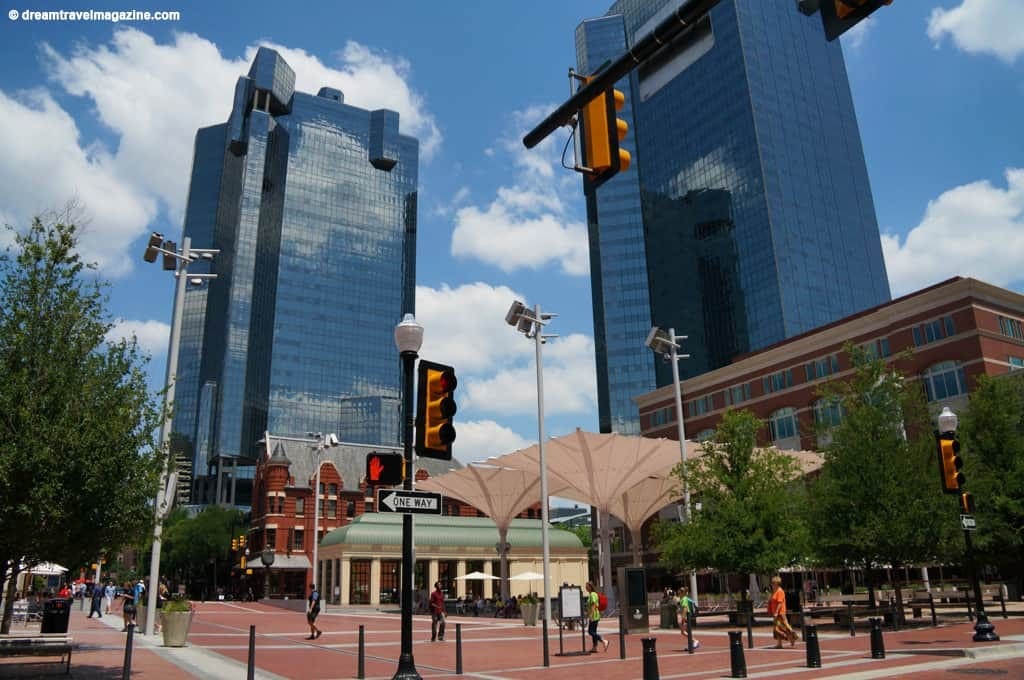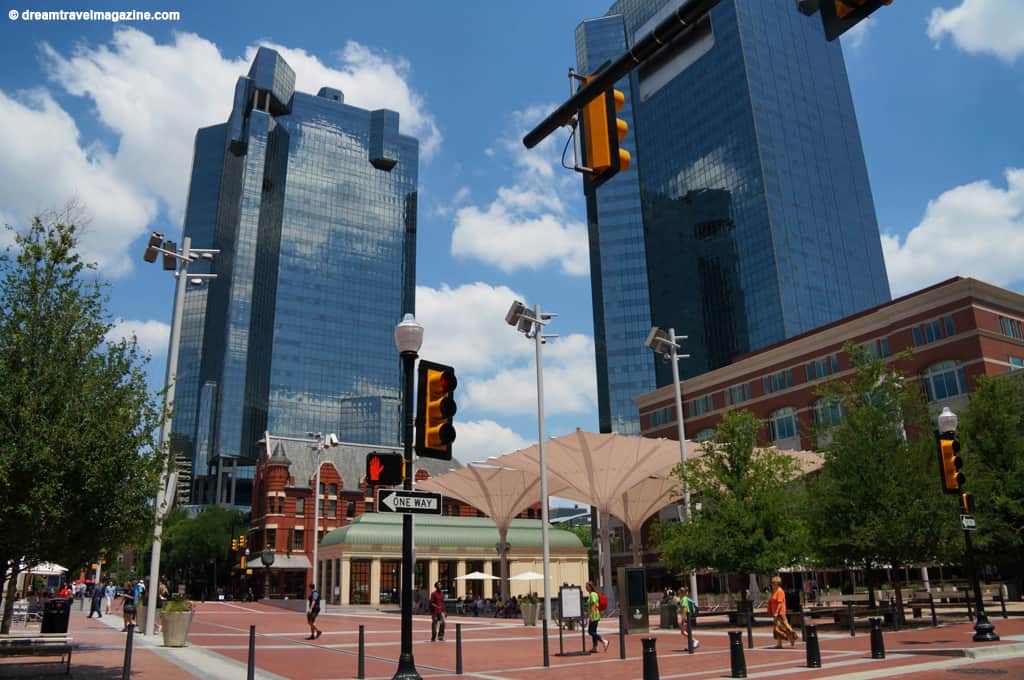 Traditional King Size Room
I stayed in a newly renovated Traditional King Room which was a standard room with a king size bed. The room was clean, and the bed was comfortable with crisp clean linens and fluffy pillows.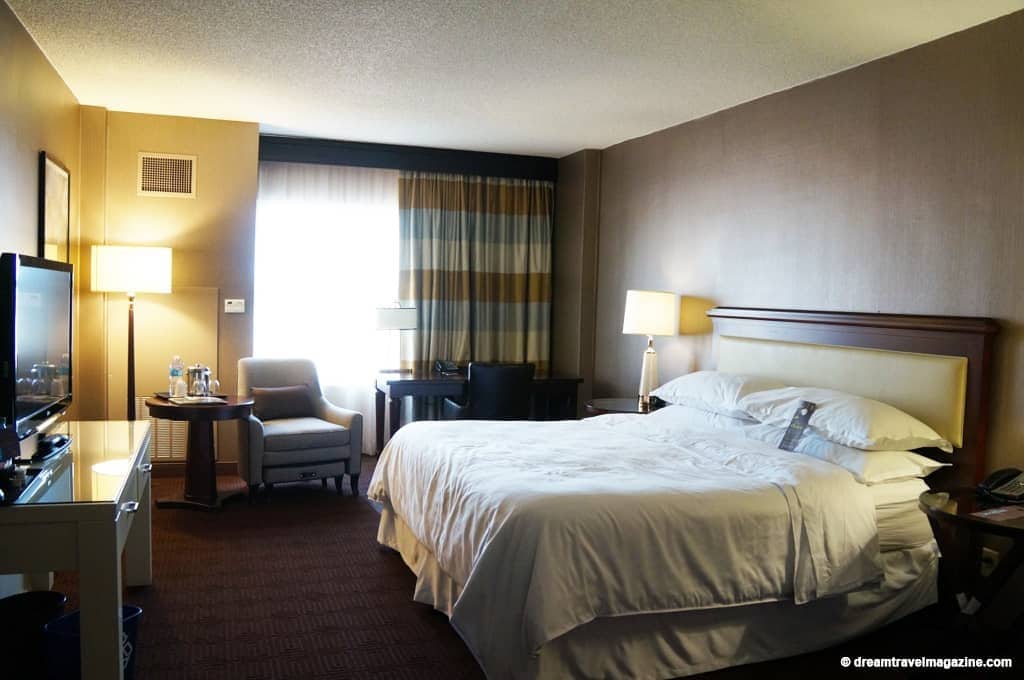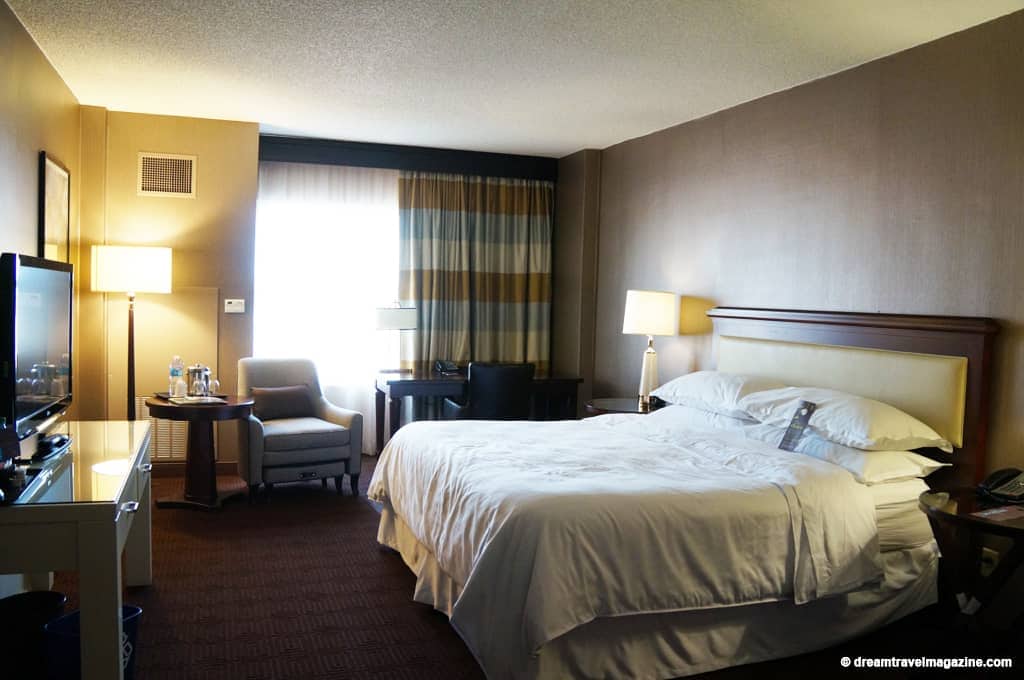 The hotel features complimentary wi-fi and the room was equipped with a comfortable desk to work at. My only complaint is that there are not a lot of plugs for charging electronic devices in the room and the hotel appliances like lights don't have plugs available. Something I hope they are addressing in their current renovations and upgrades.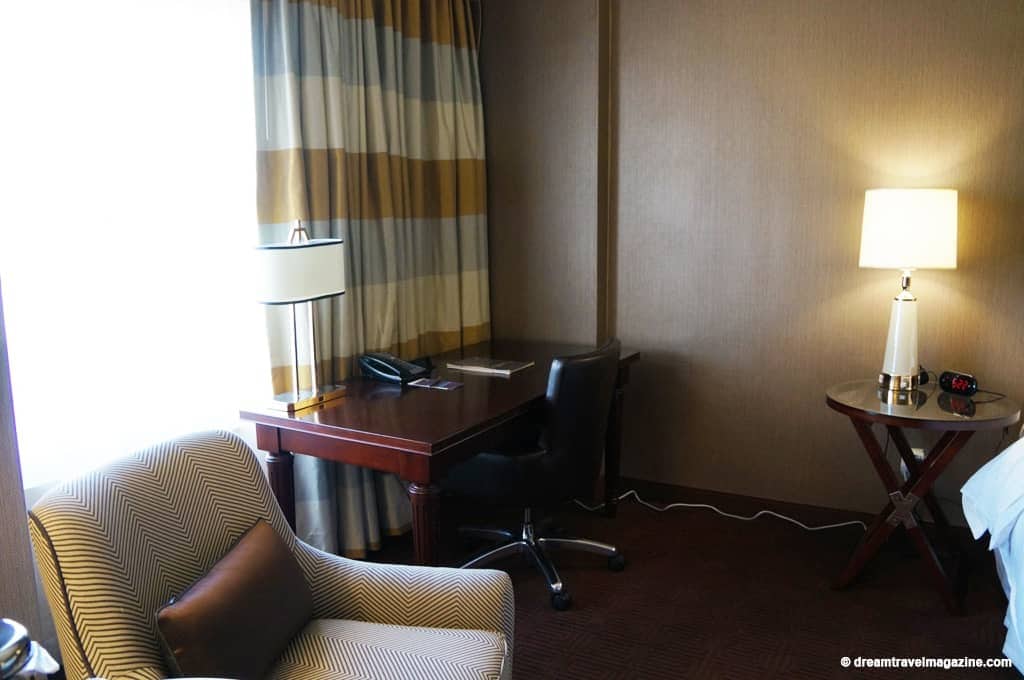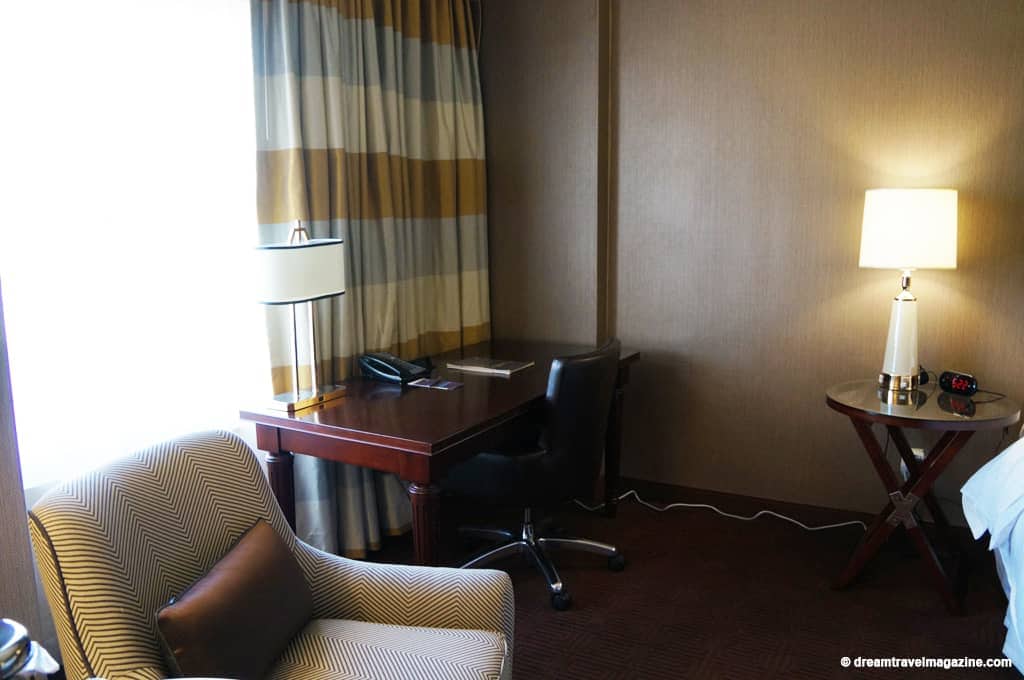 There was complimentary bottled water in the room which is something I think all hotels should offer. The coffee maker is an old drip coffee maker and I personally was unable to make coffee in my room as numerous units were brought to my room that were not in working order. Time to upgrade to Keurigs I think!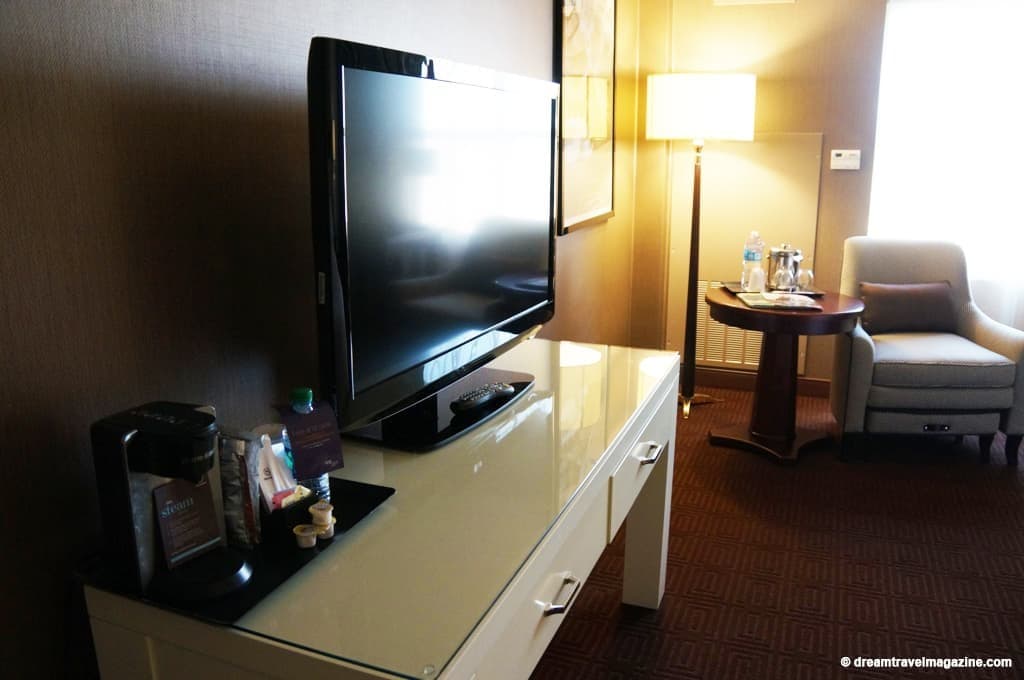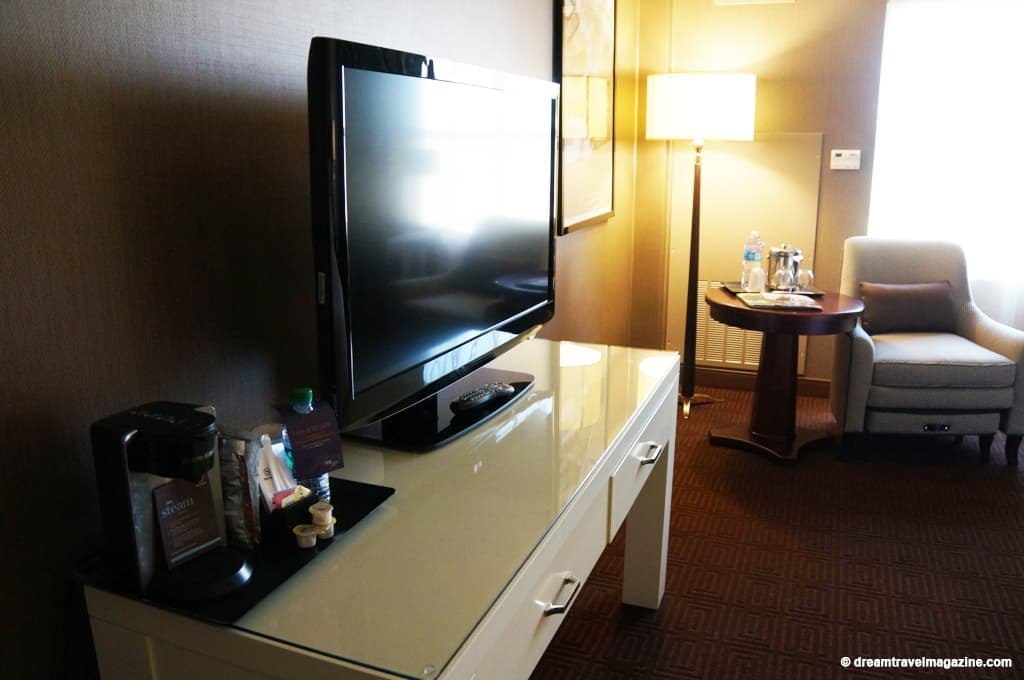 Sheraton Forth Worth Hotel and Spa Staff
I have to make a note about the staff at this hotel. The hotel was extremely busy and I wouldn't be surprised if it was sold out completely during my stay, but from check-in to dealing with the coffee maker issue, they handled everything with a prompt and respectful level of service. I was even comped breakfast for the inconvenience and numerous people reached out to me from the housekeeping manager to front desk to make sure everything was OK after the incident.
As someone who travels a lot and knows that not every stay at a hotel is a perfect stay, the way a hotel's staff and management deal with those little uncomfortable moments really shows me the hotel's true colours. The staff here didn't miss a beat and despite the inconveniences they handled things brilliantly with a smile!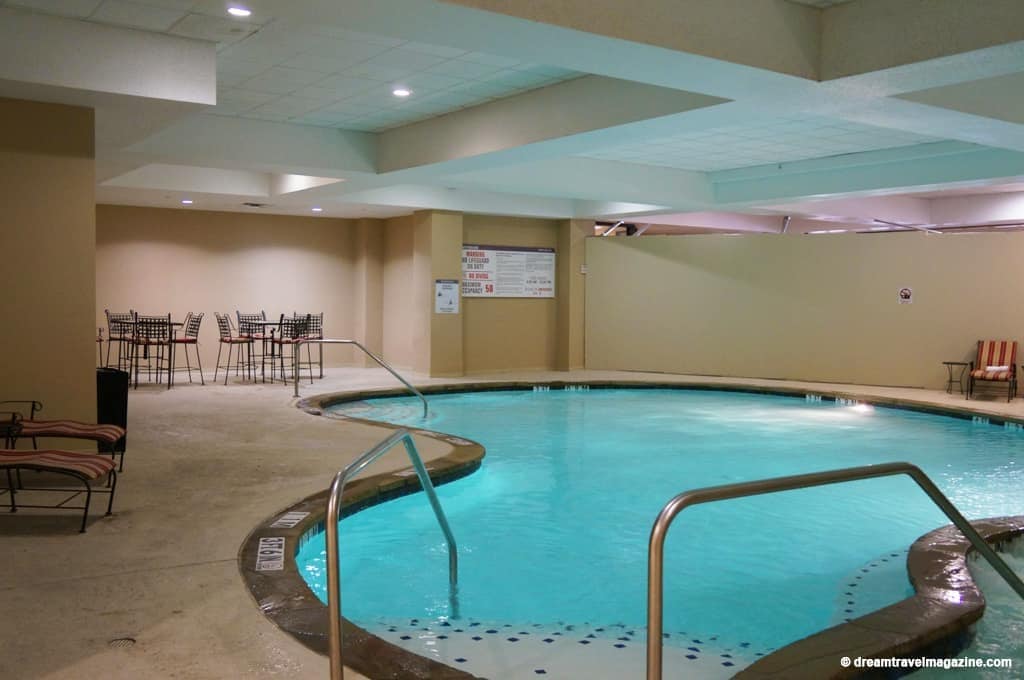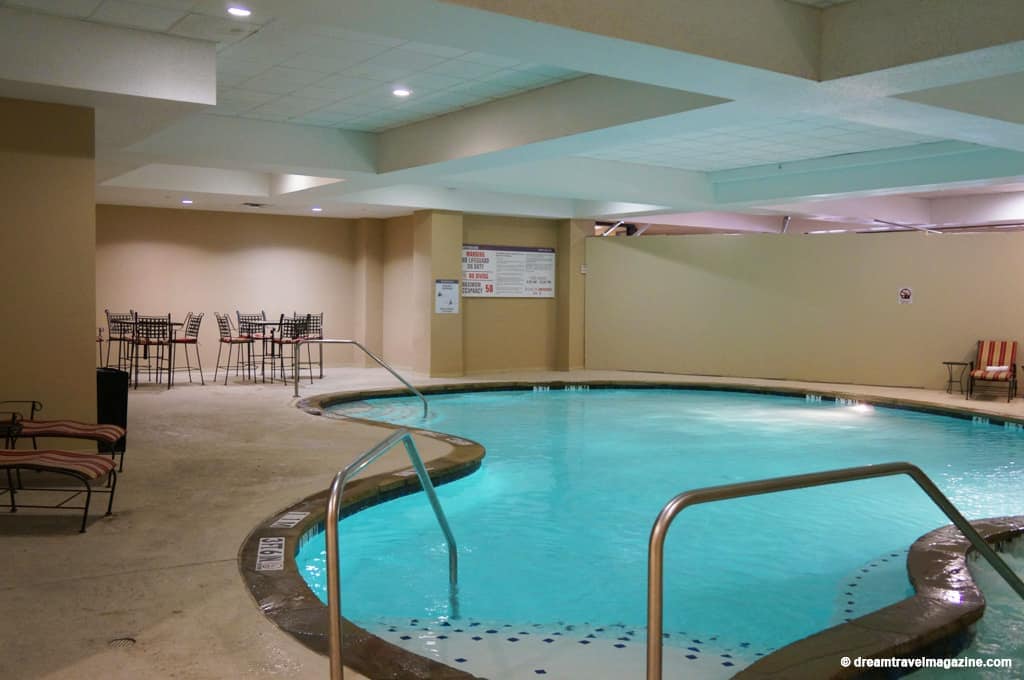 Sheraton Fort Worth Amenities
I have to admit I did not get to enjoy the hotel's amenities as much as I would have liked, including a pool and the lounges located on the main floor. There are so many places to sit, enjoy a drink and surf the net with the hotel's free wi-fi in the hotel lobby lounges. There is a small convenience shop and a restaurant that serves breakfast, lunch and dinner. I did manage to order in-suite breakfast which was a real treat, arrived exactly on time and was hot and delicious!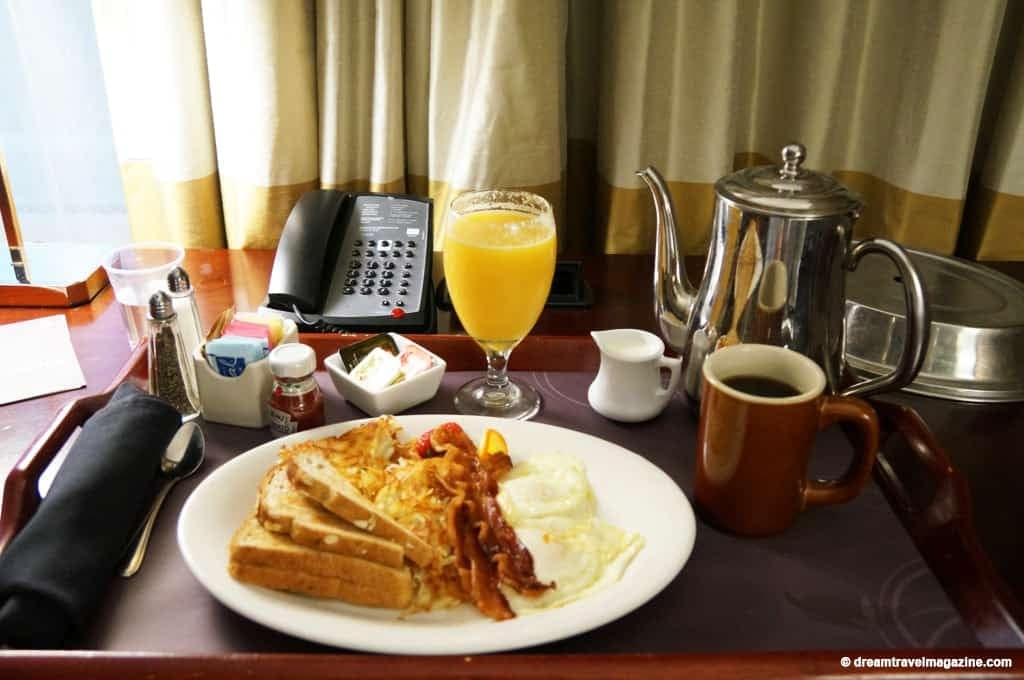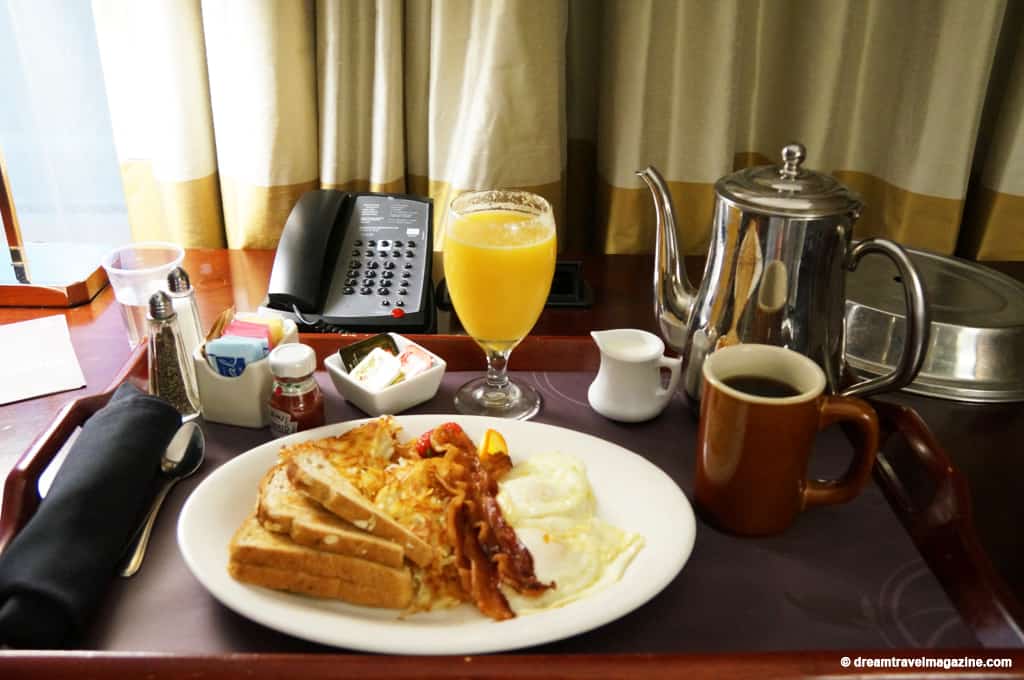 Based on my experience, I would recommend this hotel to those seeking moderately priced, good clean hotel services. The hotel is not quite a 4 star hotel as far as amenities however, it is under renovation and is upgrading as we speak. Hopefully the old broken equipment will be replaced with updated appliances but, with the staff's determination to ensure you have a good stay I recommend the hotel as a great option for visiting downtown Fort Worth Texas.
Planning a Texas getaway? Check out our Texas Travel Guide here.
Travel assistance provided by Texas Tourism and the Fort Worth Convention & Visitors Bureau, however the opinions expressed in this post are my own.