This article may contain affiliate links. Clicking on or purchasing products we recommend through a link may earn a small commission. Read our disclosure and privacy policy page for details. *COVID-19 TRAVEL ALERT – Travel recommendations offered on this site are not to encourage you to travel against travel advisories.
A luxury boutique hotel that sits in front of California's 16th longest pier that's what you'll get at the Inn at the Pier Pismo Beach. You'll discover modern rooms, clean, bright design and a location right in the heart of it all in Pismo Beach California.
Dream it.
I love road trips, but now that I'm older, I prefer stops that include necessities. On a road trip through San Luis Obispo, our stop at Pismo Beach was one with a bit of luxury. A boutique hotel right off the boardwalk and in the heart of all the action in the city.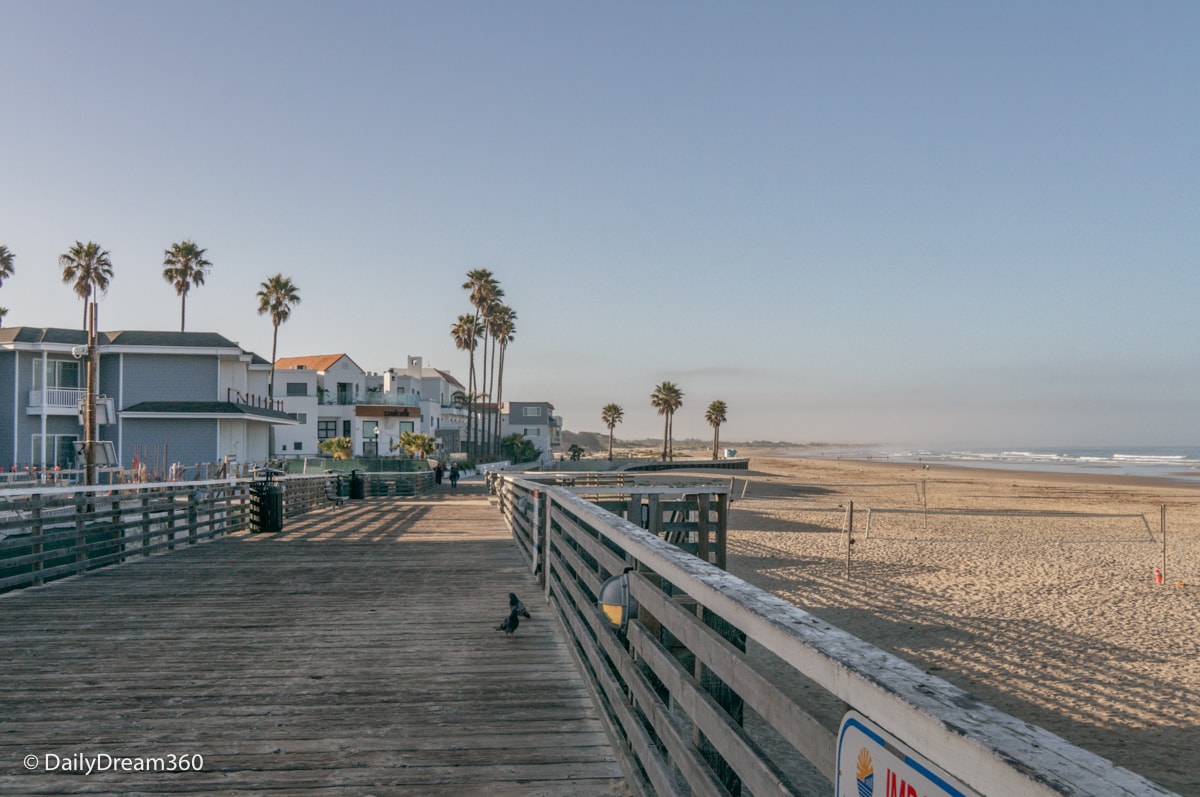 What's not to love? You have a hotel located in a beach town, with beautiful beaches, a boardwalk, and a massive pier. Add this beautiful luxury boutique hotel to the mix and you have the perfect two day stop in Pismo Beach.
Read more: Best Things to do in Pismo Beach California during a SLOCAL Roadtrip
Plan it.
Getting to Pismo Beach CA
Getting to Pismo Beach was easy. We flew Air Canada to LAX as we had to start our trip in Anaheim. You can also fly other airlines from Canada including WestJet, but since we flew into LAX and out of San Fransicso it was easier to book a multi-destination flight with Air Canada.
Rent a car from either airport and plan the stops you plan to make when driving through the San Luis Obispo region. The coastal route is a long drive, but if you plan to hit wine country, you'll find Highway 101 will save time and give you plenty of stops along the way.
Drive from Anaheim
Many will say that driving from Anaheim is backward vs a drive from San Francisco. When it comes to the coastal route yes you will want to be on the other side of the road. However, to save time and explore some of the wineries, we followed Highway 101. This 101 highway cut down the drive from Anaheim by 2 hours. It took approximately 3.5 – 4 hours to get to Pismo Beach on this route.
Drive from San Francisco
The drive down from San Francisco puts the shore directly to your right as you drive. The long coastal journey is along Highway 1 which will take you through Monterey, Big Sur, Morro Bay and into Pismo Beach. If you want to save some time and explore wine country, you can make your way on Highway 101 and drive through Paso Robles.
Live it.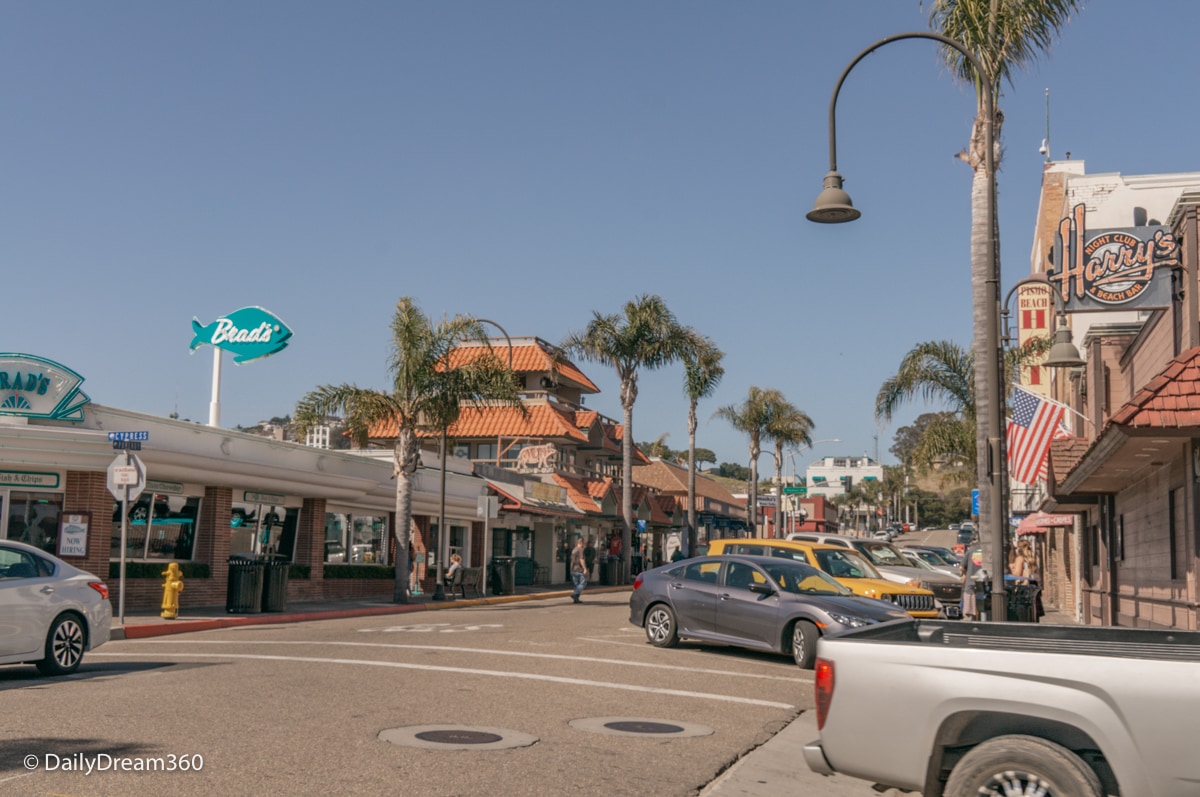 Location of the Inn at the Pier Pismo Beach
The inn at the Pier is located directly in front of the Pismo Beach Pier and parking lot. Located off Cypress Street the hotel is bordered by the Pismo Beach Parking lot in the back, Cypress at the front and Pomeroy Ave and Hinds Ave to the left and right of the hotel.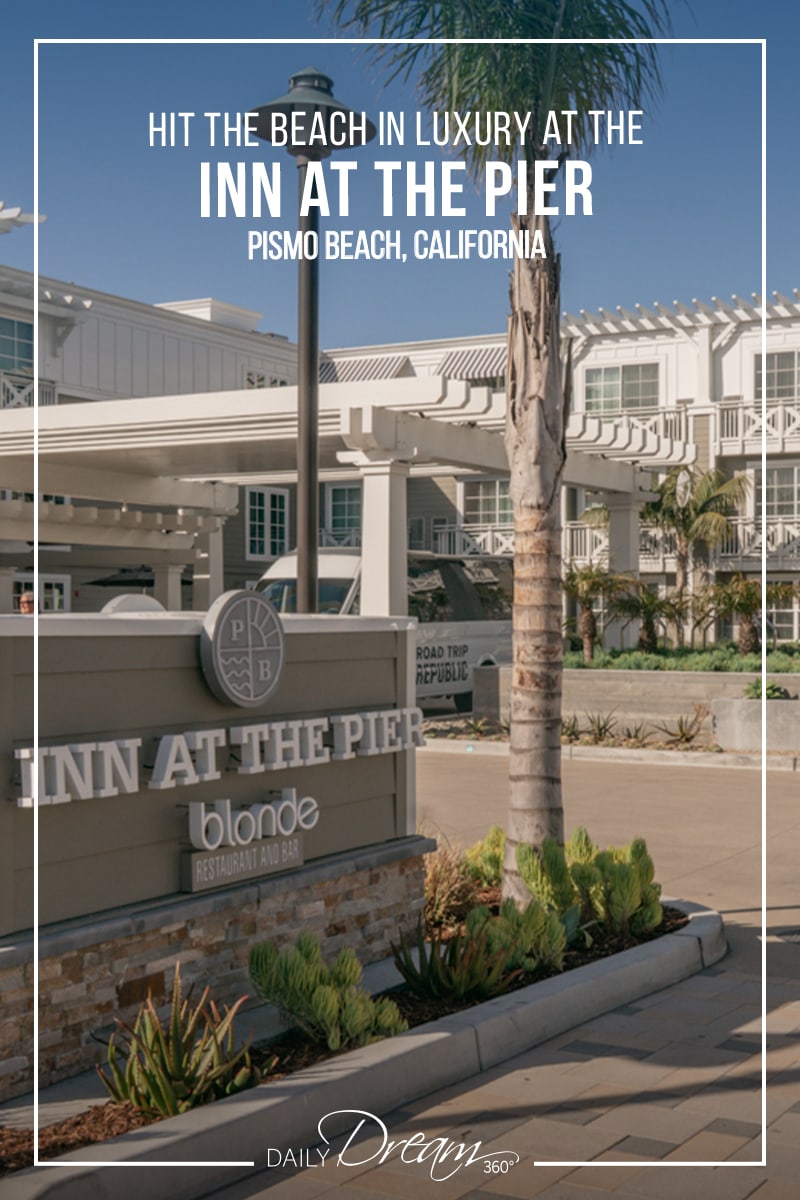 There are plenty of shops, bars and cafes surrounding the hotel. Expect a beach town with surf shops, ice cream, and candy shops, casual bars and dining.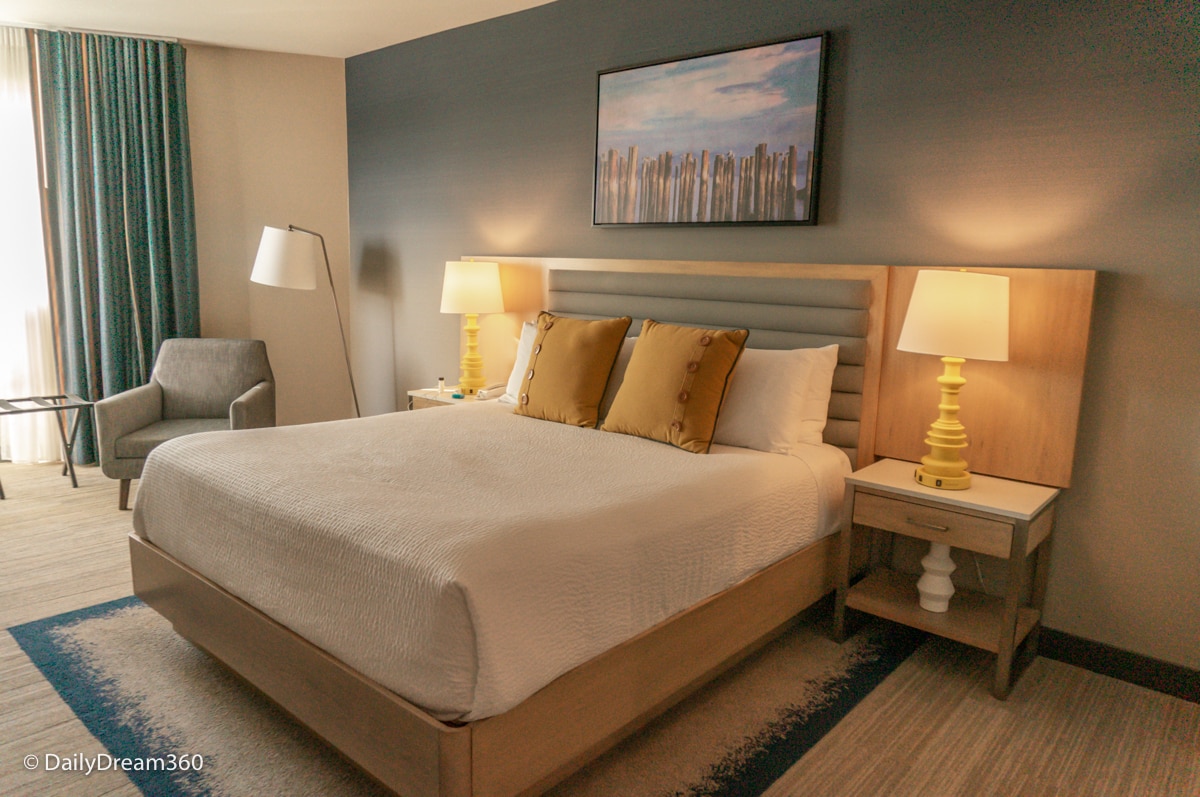 Inn at the Pier Downtown King Room
The smart modern décor is present the moment you open the doors of your room. In the entrance, a Keurig coffee machine sits on a counter where you will find bottles of water and a mini-refrigerator.
Check availability and pricing: TripAdvisor | Hotels.com | Booking.com | Expedia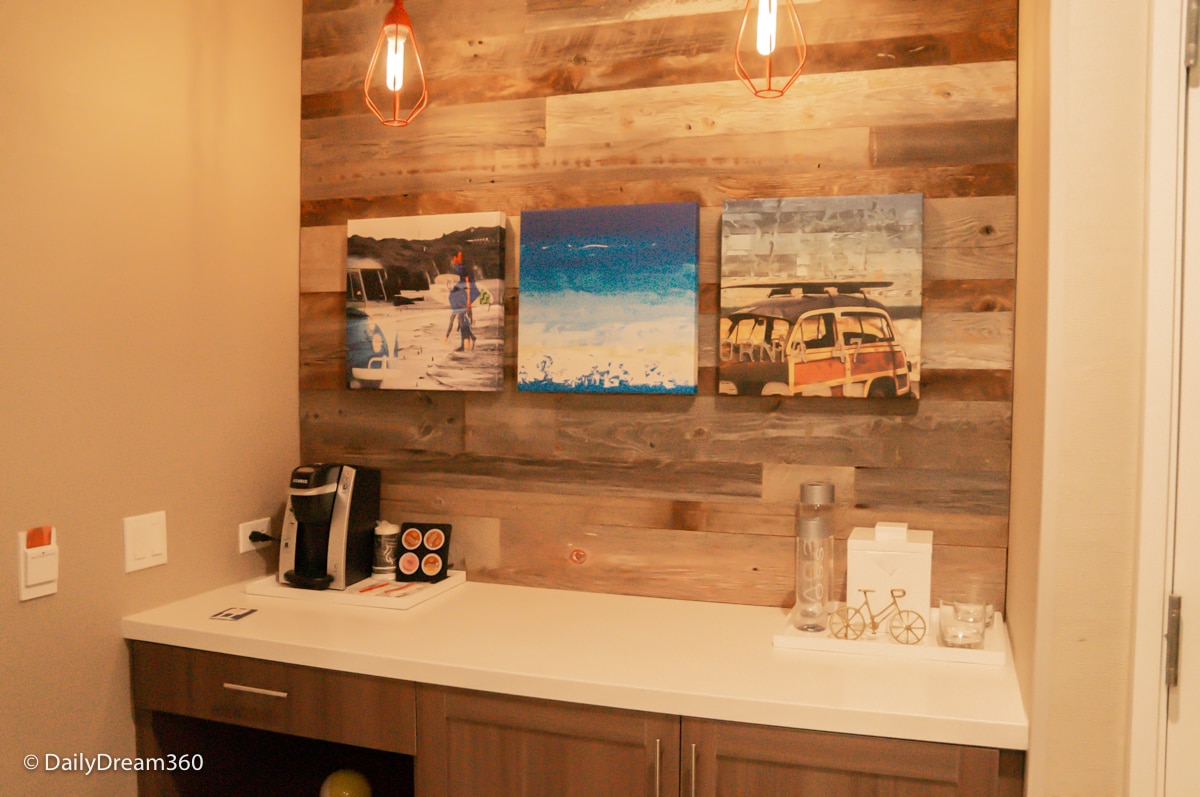 Then the bright yellow pillows on the thick and lush bed appear, and there is a huge sense of relief that this is going to be an awesome stay.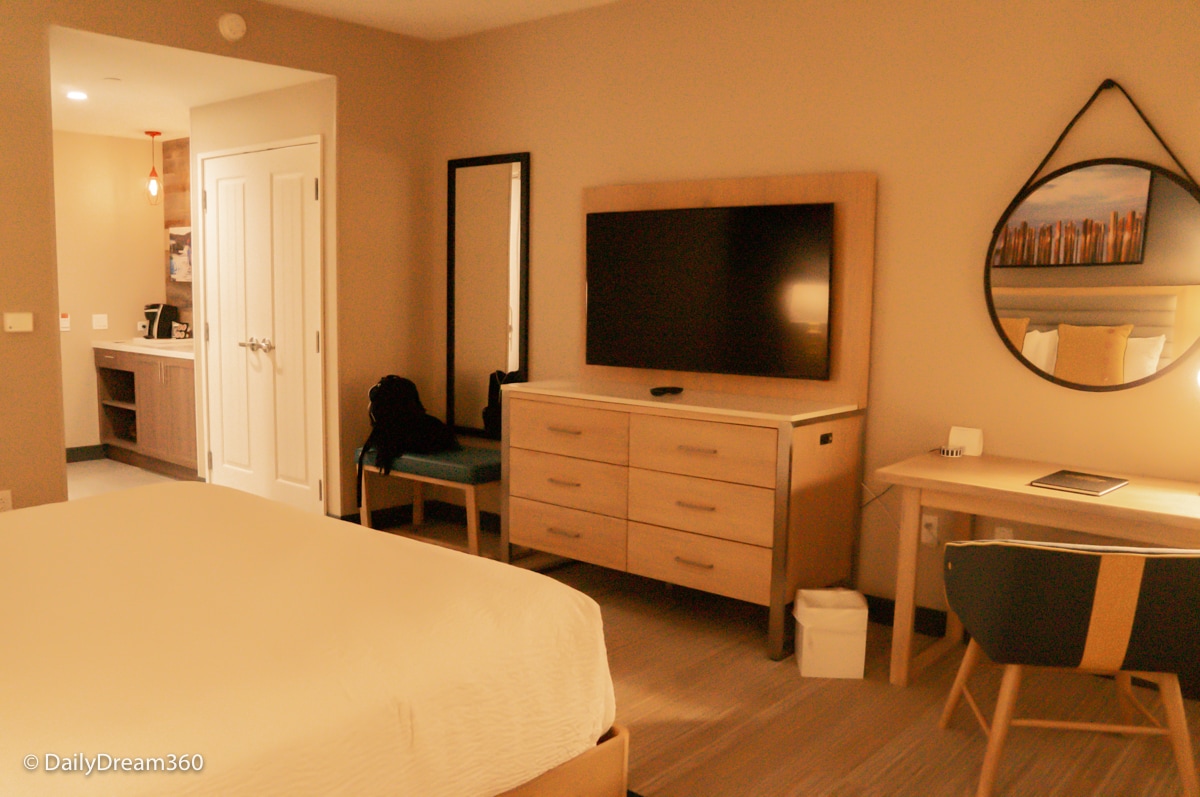 The downtown King room has small patios overlooking the streets in the city. There is a bit of noise as a result of people leaving the bars at night. However, I can't say a beachfront room will be quieter as it overlooks the beach parking lot.
The room also includes a desk and chair, a large tv, pool towels, an ironing board, and in-room safe. On the desk was an Amazon Echo trained to answer inquiries about the hotel. It also played music, told me the weather and some other interesting facts, but for those that don't like the modern gadget, there is a mute button to shut off the microphone.
Read more reviews: TripAdvisor | Hotels.com | Booking.com | Expedia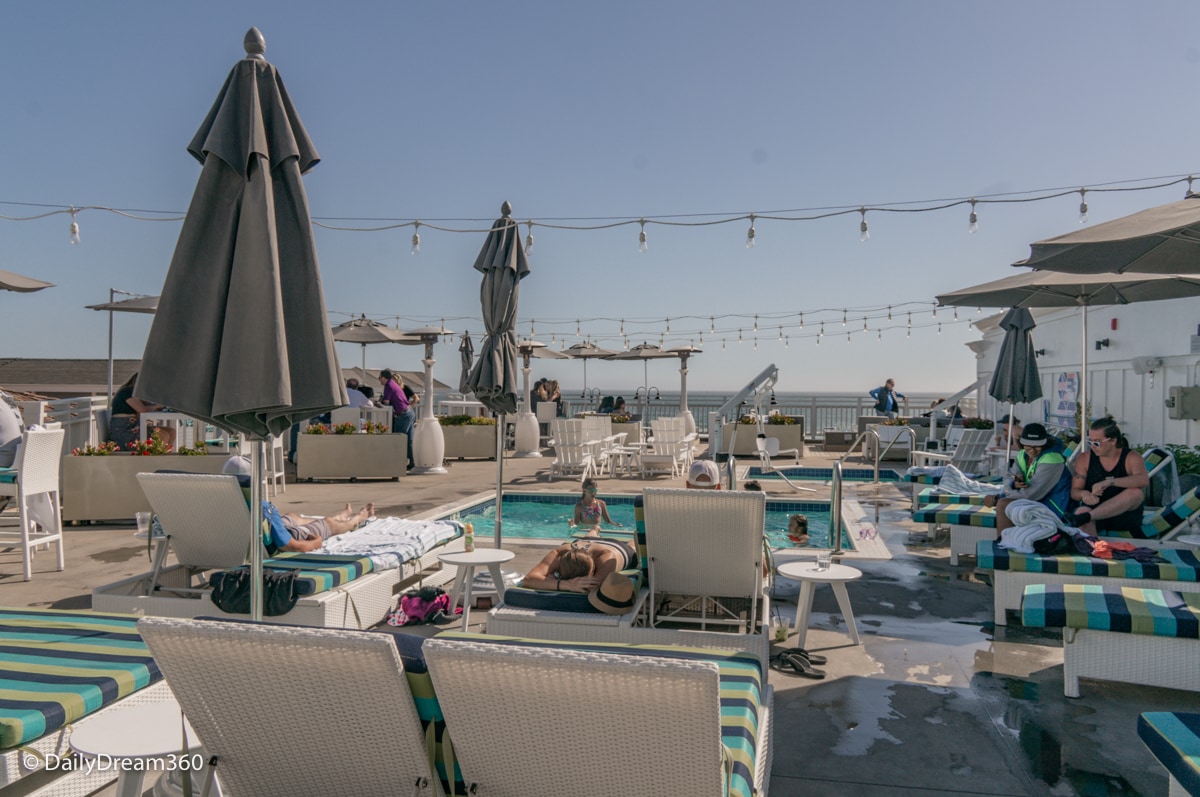 Rooftop Pool and Bar at the Inn at the Pier Pismo Beach
When you want to get away from the beach or enjoy sitting at a lounger with a beverage, then make your way to the Inn at the Pier rooftop pool and bar. After a long day exploring the area, it was my favourite spot to sit with my laptop and get some writing done while sipping a cocktail.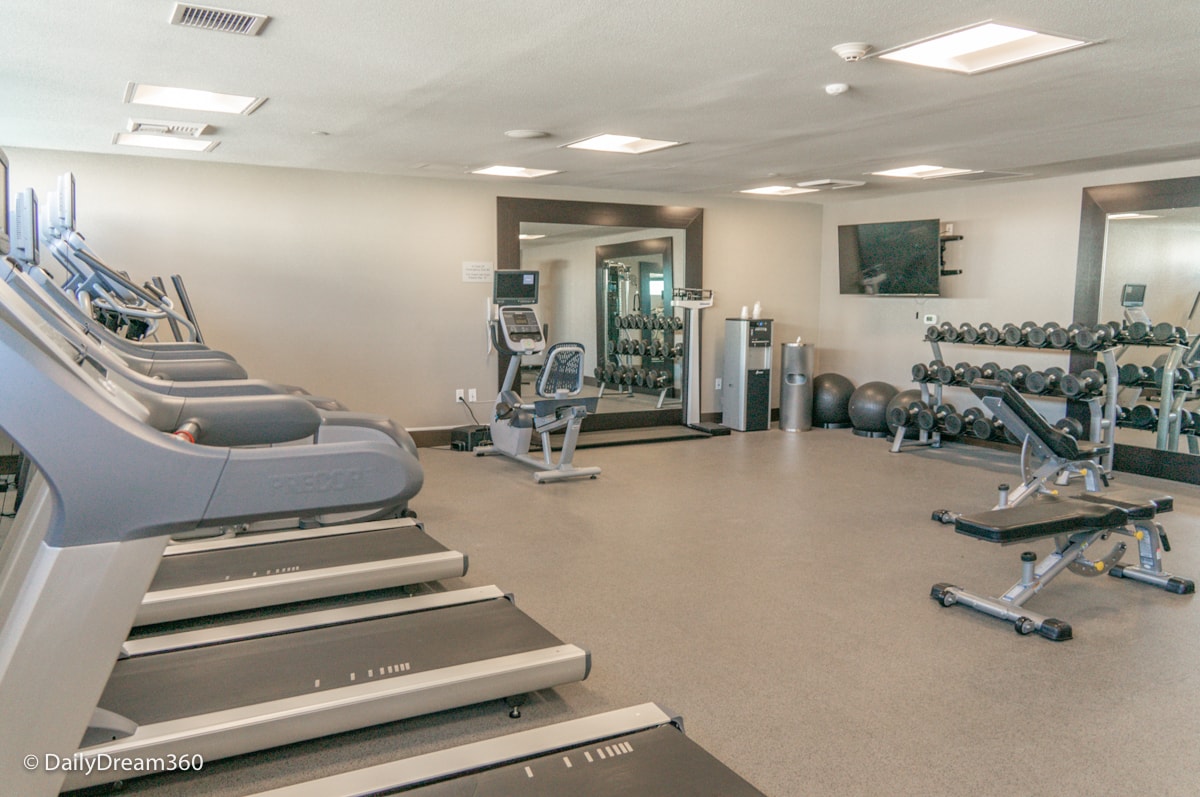 Inn at the Pier Fitness Room
I was also very impressed by the hotel's fitness facilities. There were plenty of cardio machines, benches and weights in the brightly lit space located next to the rooftop pool.
Inn at the Pier Lobby Bar and Restaurant
The lobby area was brightly lit and modern as well. It was a great space to sit and lounge, grab a cocktail or enjoy a meal.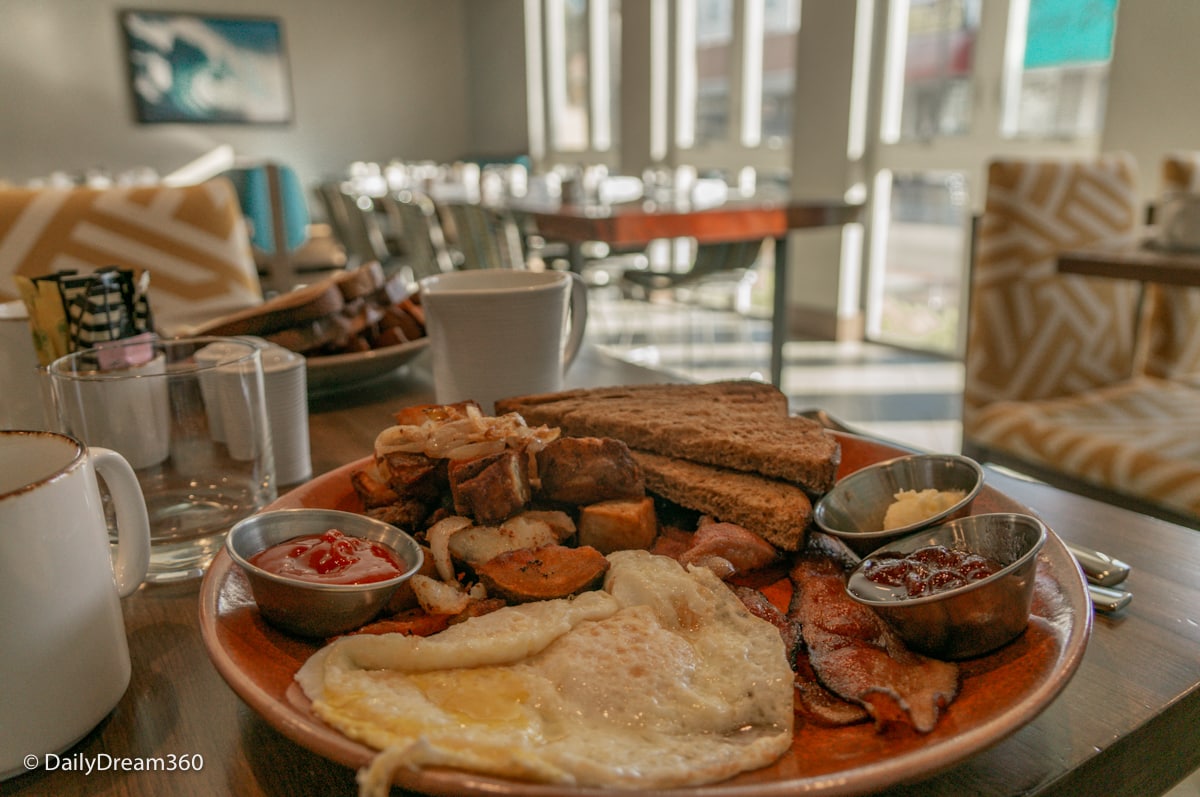 We enjoyed breakfast at the hotel each morning. There were plenty of options on the menu to choose from, and my coffee cup was always full.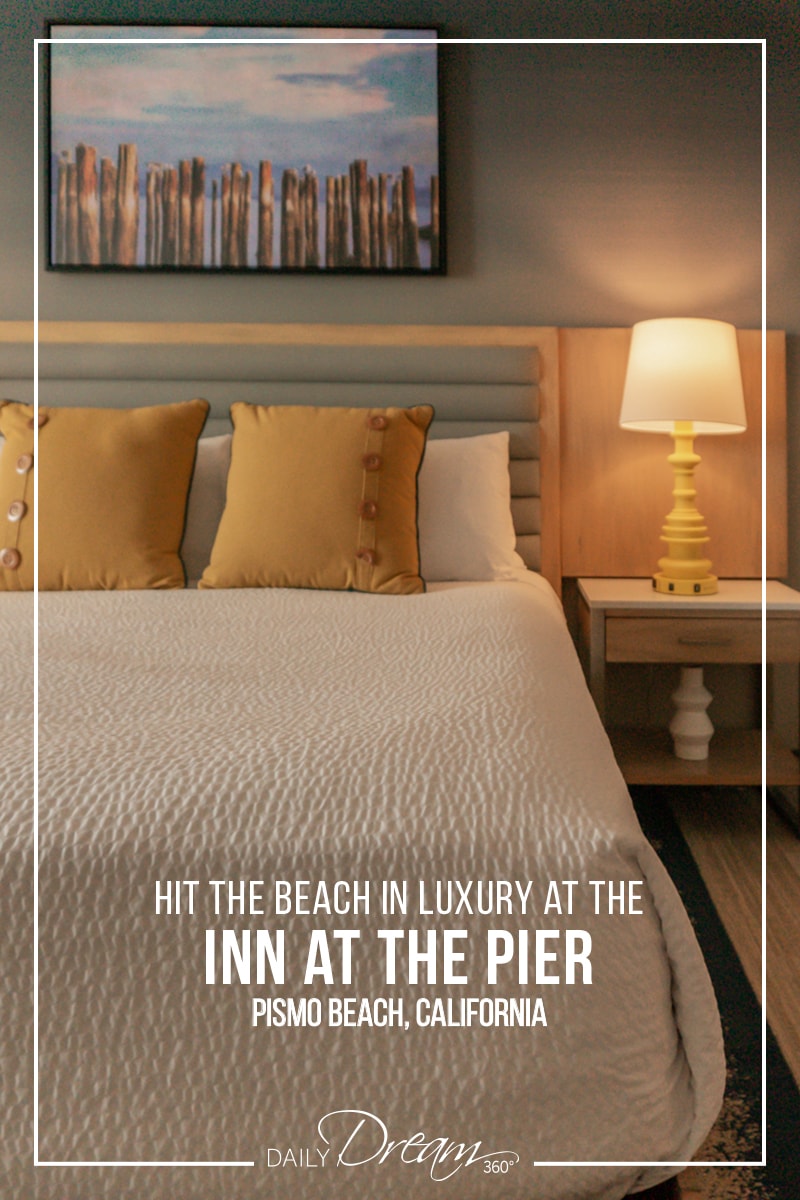 Travel assistance provided by Visit SLOCAL and Visit California on a media press trip, held during the IPW conference, however, as always the opinions in this post are my own.