This article may contain affiliate links. Clicking on or purchasing products we recommend through a link may earn a small commission. Read our disclosure and privacy policy page for details. *COVID-19 TRAVEL ALERT – Travel recommendations offered on this site are not to encourage you to travel against travel advisories.
On a recent media trip to Florida, I had to face the cold hard truth about one of my favourite luggage pieces. My big blue Heys Carry-on Cruiser has gone with me on many many adventures but, it no longer meets the carry-on luggage rules set by the airlines. I'm a massive fan of Heys Luggage and travel gear and decided it was time for an upgrade and thankfully they had a recommendation for me: the Heys Smart Luggage™ Gateway Carry-on bag.
Heys Smart Luggage Gateway Carry-on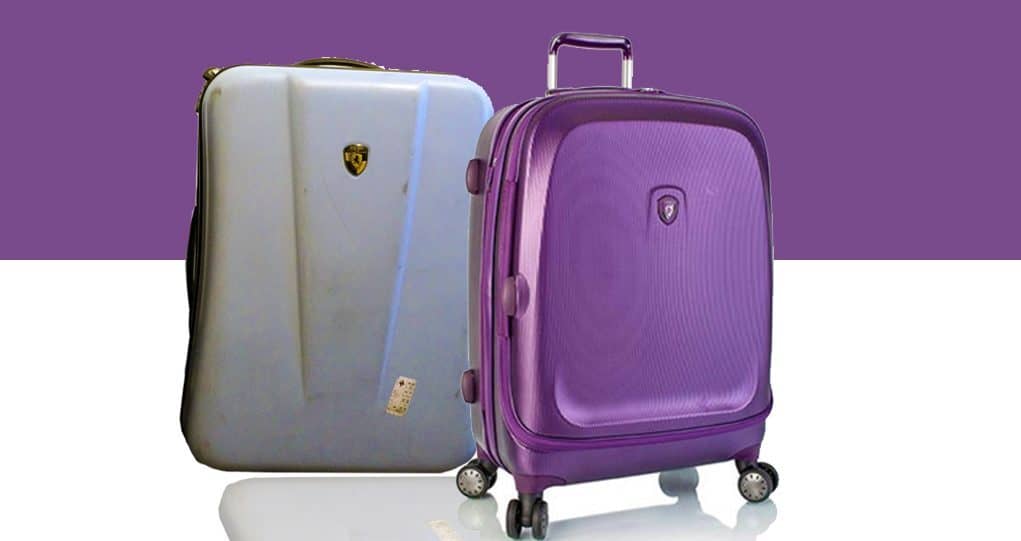 How to Choose a New Piece of Luggage
The decision was not an easy one for me as I had to take many things into consideration when deciding which bag to upgrade to. So many options: hybrid, soft and hard case bags, luggage that opens from the top or the middle and will the bag fit into those small metal displays at the airport?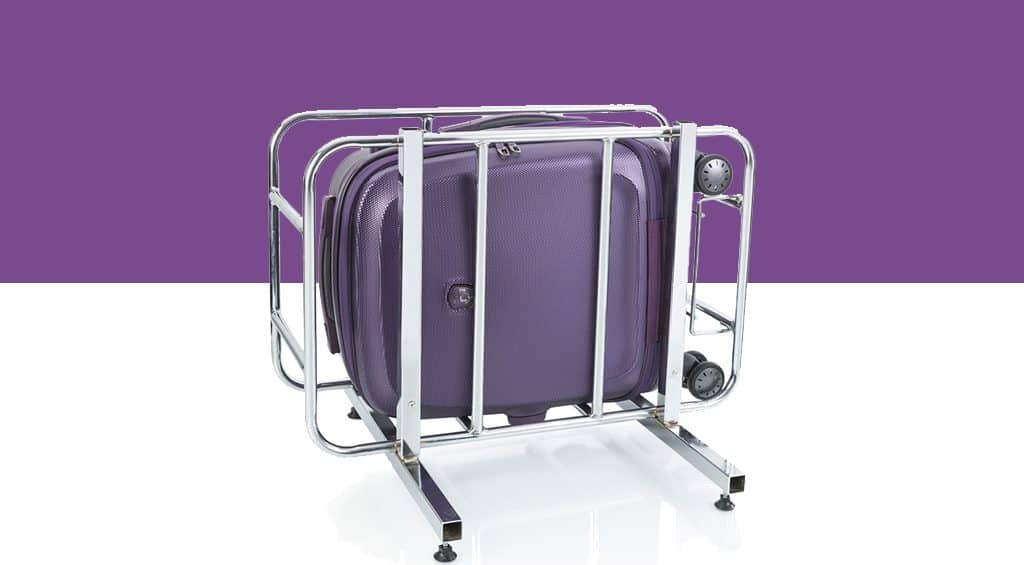 For my travel style I needed to consider the following:
Transition to carry-on only travel (no checked luggage)
Business travel – need a safe spot for my laptop/iPad
Lightweight bag but durable for frequent travel
Small but still can fit a lot of stuff, ease of packing
Stylish – does it come in purple?
Heys Smart Luggage™ Gateway Carry-on 21″ WIDEbody
One or Two Compartments
Once again, Heys Luggage has thought about all the things we complain about in luggage and found a way to fix it! Their Heys SmartLuggage™ set divides hard case luggage into two compartments for easier packing. Instead of packing both sides of the bag from one opening, you can now pack them separately thanks to two zippered compartments. Which means you can pack your luggage from the top of the bag using the front access panel or from the middle of the bag using the main zippered compartment. The lining between the two compartments is removable so you can have one big storage space or a divided space with an organizer built into the lining.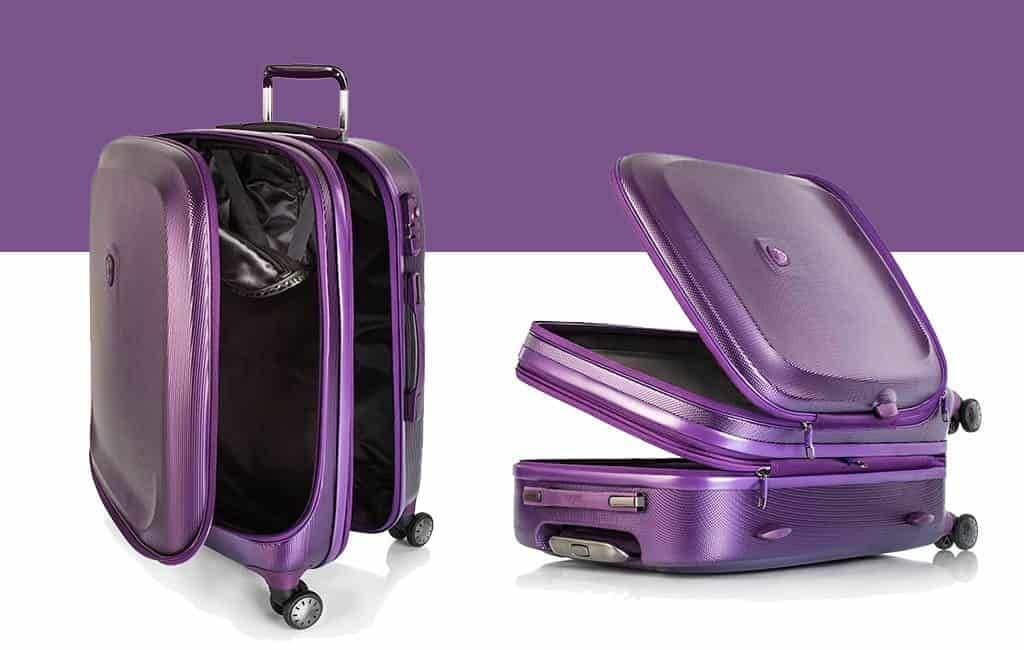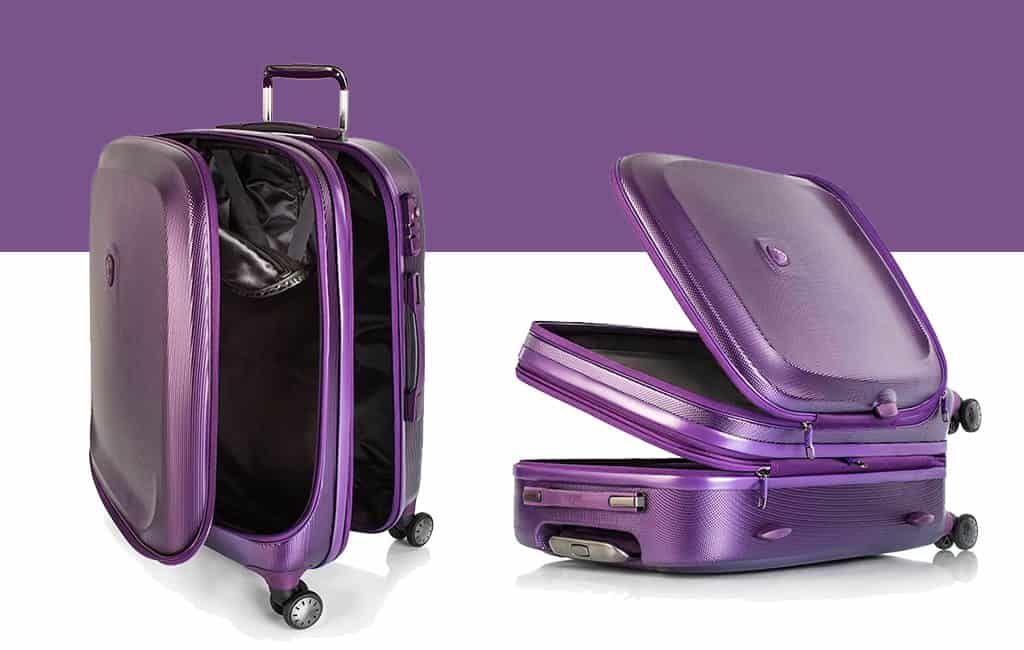 Wide Body Legal Carry-On Size
I don't know how they did this, but the bag is bigger than other standard carry-on bags. With the Heys Smart Luggage Gateway Carry-on, they maximized the design while still ensuring the luggage meets the airline's strict rules. The bag size is 21″ x 15″ x 9″ (53cm x 38cm x 23cm), but looks bigger.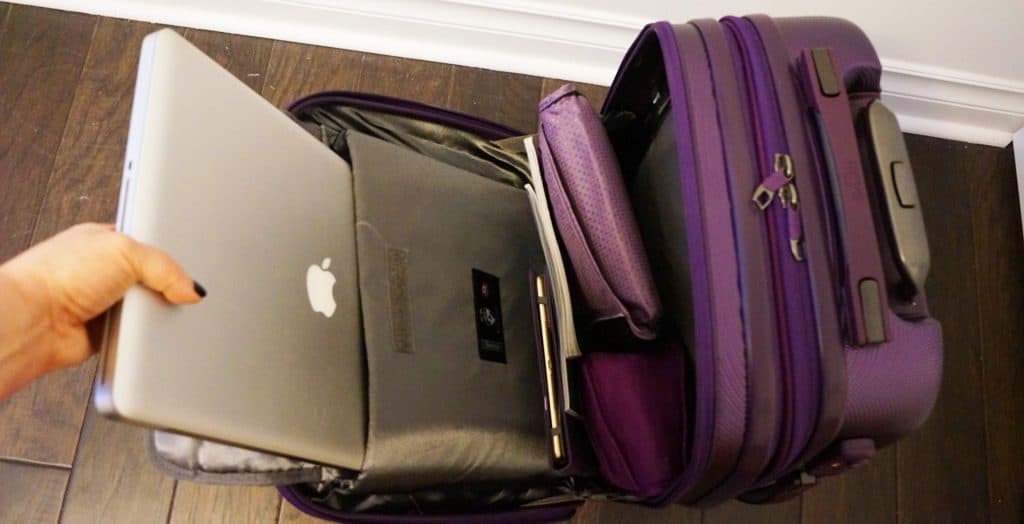 Business Travel Made Easy
The SmartLuggage™ carry-on bag is built with the business traveller in mind. I love the ease of wheeling my traditional hard case luggage through the airport, but if I want to get something out the bag quickly, like a tablet, magazine or snack, I have to open the entire bag from the middle and rummage through everything. With this SmartLuggage™ technology I can just zip open the top compartment and pull out what I need. As a writer, I often travel with my laptop, and this piece has an easy to access padded laptop compartment in the top compartment which makes getting through security checkout a snap. Even with my old bulky 15″ MacBook Pro.
Very Spacious Carry-On Bag
With the two separate compartments and the wide-body design, this bag feels as big as my old one, but it is sleeker. I had two packing cubes (medium and small size), and a cosmetics bag in the main compartment and there was still room in there for more.
There are also little mesh compartments to store small items you want to keep handy in the removable lining that separates the main compartment from the top compartment. In the top compartment, I had room for a packing folder and another cosmetics bag … and honestly, the bag was still not full. I'm starting to think I can travel carry-on only from now on with ease!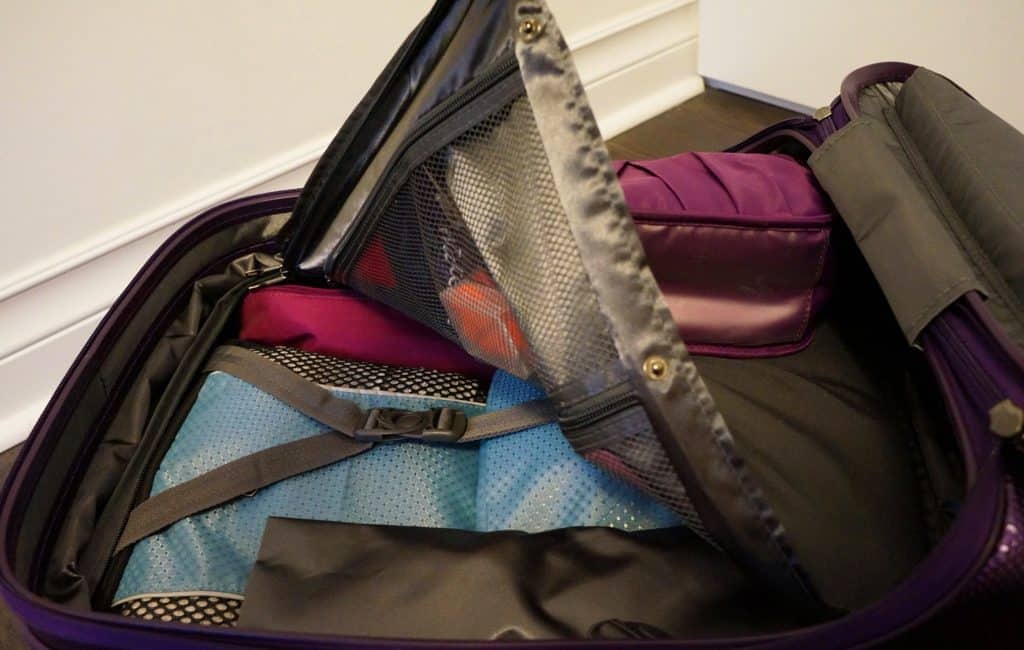 The Heys Features I've Grown to Love
Heys hard case bags feature a satin lined interior, padded handles, spinner wheels and are expandable. I have travelled with Heys luggage for more than a decade, and they are all durable and come with a 10-year warranty. The bag has a built-in TSA approved lock on the main compartment, and an additional TSA lock is included as well to be used with the top pocket.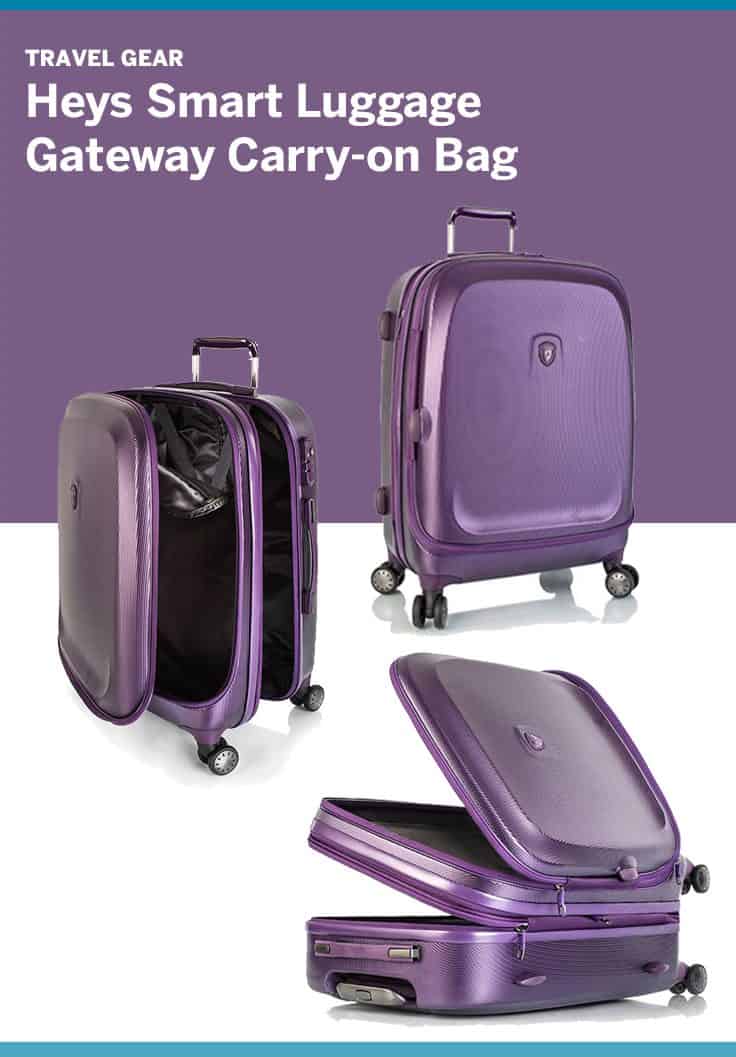 Heys Gateway Carry-on Pros and Cons
Pros – What I loved!
Legal Carry-On sized bag
Two compartments (great for separating clothes and business materials)
Lots of space – the bag feels bigger than standard carry-ons
Laptop padded compartment with easy access
Cons
It was a bit awkward to navigate between the two compartments at first
With laptop in the front compartment, the bag got top heavy fell over when I opened the top compartment.
Extra TSA lock is not attached to the bag can get misplaced
Front compartment doesn't have a built-in lock
Once I get used to navigating between the two compartments, I think this bag will be a dream. It was a bit awkward when I had the top compartment open and then tried to get into the main compartment, there is a removable inside lining which you can unsnap and unzip from the top compartment, but then you have to empty things out of the top to get them out of the way. That said, once it is all packed and you have to reach inside to grab a few items, opening that top compartment is awesome and my snacks, iPad and other items I wanted to grab quickly were accessible.
CLOSED: Giveaway: Heys Smart Luggage™ Gateway Carry-on 21″ WIDEbody
Heys Luggage has offered to give one of my lucky readers a Heys Smart Luggage™ Gateway Carry-on 21″ bag
Heys Smart Luggage™ Gateway Carry-on 21″ #GIVEAWAY

Congratulations to Wendy from Drayton Valley, AB, Canada for winning the giveaway! 
I was not financially compensated for this post. I received a product for review purposes, however, the opinions are completely my own based on my experience.