This article may contain affiliate links. Clicking on or purchasing products we recommend through a link may earn a small commission. Read our disclosure and privacy policy page for details. *COVID-19 TRAVEL ALERT – Travel recommendations offered on this site are not to encourage you to travel against travel advisories.
As my skin ages, I find myself looking for new fabulous products the world is raving about. Over 50 and over 60, our skin starts to change. All hope is not lost, so I'm sharing the lineup of Vichy Neovadiol anti-aging skin care products for mature skin.
Dream it.
If you're planning a trip that involves a pool, lake, or beach of any kind and you don't want to buy a special waterproof camera or action camera, then a waterproof pouch for your phone could just be the solution you are looking for. Most of us have replaced our cameras and choose to travel with our phones and while there are some water-resistant models out there, protecting your phone with a waterproof pouch could save you a costly repair or replacement.
No one wants to talk about ageing skin, but after menopause, skin pigmentation can increase, resulting in spots and duller more pale skin. This process creates more fragile skin, which loses its fullness and elasticity and can become dry and rough.
Vichy Neovadiol promises to help with all these mature skin issues, and they have developed an entire line up of anti-aging products specifically for post menopause skin conditions.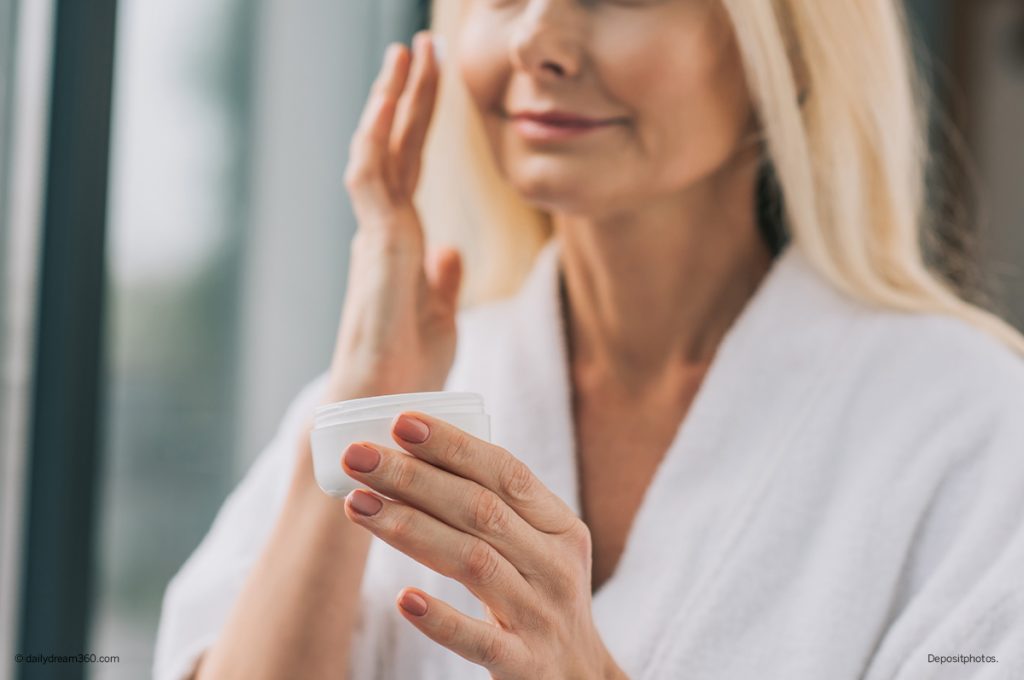 Plan it.
What is Neovadiol
Vichy created a complex formula of Hyaluronic Acid, Hepes, and Pro-Xylane, which can reproduce the global benefits of the youth hormone (DHEA) on the skin. This formula works on all signs of aging caused by menopause: loss of skin density, skin structure and skin dryness.
Vichy Neovadiol Claims
The claim is that women who tried the skincare treatment on mature skin noticed a long-lasting transforming effect. Skin appeared more nourished, more supple, had an evener skin tone and a healthy glow. 
Live it.
Neovadiol Products to Add to Your Anti-Aging Skincare Routine
Vichy Neovadiol Rose Platinum Cream
Rose Platinum is the Neovadiol product that started it all. This skincare treatment nourishes, densifies and stimulates a healthy glow of mature skin.
Vichy Rose Platinum cream includes the following ingredients:
Beeswax – soothes, protects and nourishes the skin
Calcium – strengthens and improves skin
Mineral pigments – add natural skin tones
L.H.A. – a derivative of salicylic acid designed for ultra absorbency
I.G.E.F.Y.L. – improves skin's overall health
Vichy Neovadiol Rose Trial Results
First off, I share that Vichy's Rose Platinum cream has the most lovely rose fragrance. The texture of the cream is silky, and it absorbs quickly into the skin. When you first look at it, it is shiny and almost looks like water had accumulated in the jar, but it is just a shiny, smooth texture. Once you apply it to your skin, it absorbs immediately.
What I loved:
Appealing fragrance
Felt like it was cooling and soothing when applied
Absorbed instantly into skin
Made skin feel smooth and soft
Felt refreshed after using it
One pro of the Neovadiol rose cream is that when putting it on your décolleté or neck, some colour transfers over to neck lanyards or collars.
Vichy Neovadiol Night Compensating Complex
Vichy removed the rose colouring from this Neovadiol cream. It has many of the same benefits as the Rose Platinum Day Cream but with added moisturizing benefits.
Vichy Neovadiol night cream includes the following:
Pro-Xylane: densifying
Glycerin: hydrating
H.E.P.E.S.: exfoliating, smoothing
Hyaluronic acid: hydrating, plumping
Hedione: lipid replenishment
Vichy Neovadiol Magistral Cream
If you are not looking for the rose-tone in your cream, then the Neovadiol Magistral is the anti-aging cream you should choose. It has the same benefits to your skin in terms of loss of skin density, structure and skin dryness.
Vichy Neovadiol Compensating Complex Serum
I'm a huge fan of starting my skincare routine with a serum, so I'm happy to report that Vichy has included a Neovadiol serum to their line up. This serum is a concentrated dose that still redefines skin contours, gives that freshness feeling, improves skin radiance and provides a more even complexion.
Vichy Neovadiol Magistral Elixir
If you are a fan of face oils for extra dry skin Vichy Neovadiol Restoring oil will replenish your skin with essential lipids lost with age. The oil is rich in Omegas, leaving your skin feeling smooth, supple and radiant. 
Read more: Best Body Oils for Dry Skin
Vichy Neovadiol Eye and Lip Contours
Generally, as we age over 60, we notice more creasing on the skin around the eyes and lips. Vichy Neovadiol Eye and Lip Contour help smooth creases with a gel-like formula and easy applicator that plumps and tightens skin for refreshed eyes and a re-energized smile.