This article may contain affiliate links. Clicking on or purchasing products we recommend through a link may earn a small commission. Read our disclosure and privacy policy page for details. *COVID-19 TRAVEL ALERT – Travel recommendations offered on this site are not to encourage you to travel against travel advisories.
Since discovering Carbquik and learning to bake delicious low-carb cookies, I thought I'd put the low-carb flour to the test and develop a low-carb sugar free cookie recipe.
Dream it.
If you're planning a trip that involves a pool, lake, or beach of any kind and you don't want to buy a special waterproof camera or action camera, then a waterproof pouch for your phone could just be the solution you are looking for. Most of us have replaced our cameras and choose to travel with our phones and while there are some water-resistant models out there, protecting your phone with a waterproof pouch could save you a costly repair or replacement.
My obsession with sugar was one of the main reasons I started to pursue a low-carb lifestyle. Since Diabetes ran in my family and I was grossly overweight, I realized I had to make changes in my life. However, I didn't want to feel deprived, so I started to research ways to have a few treats while maintaining a low-carb diet. That's when I discovered Carbquik.
Plan it.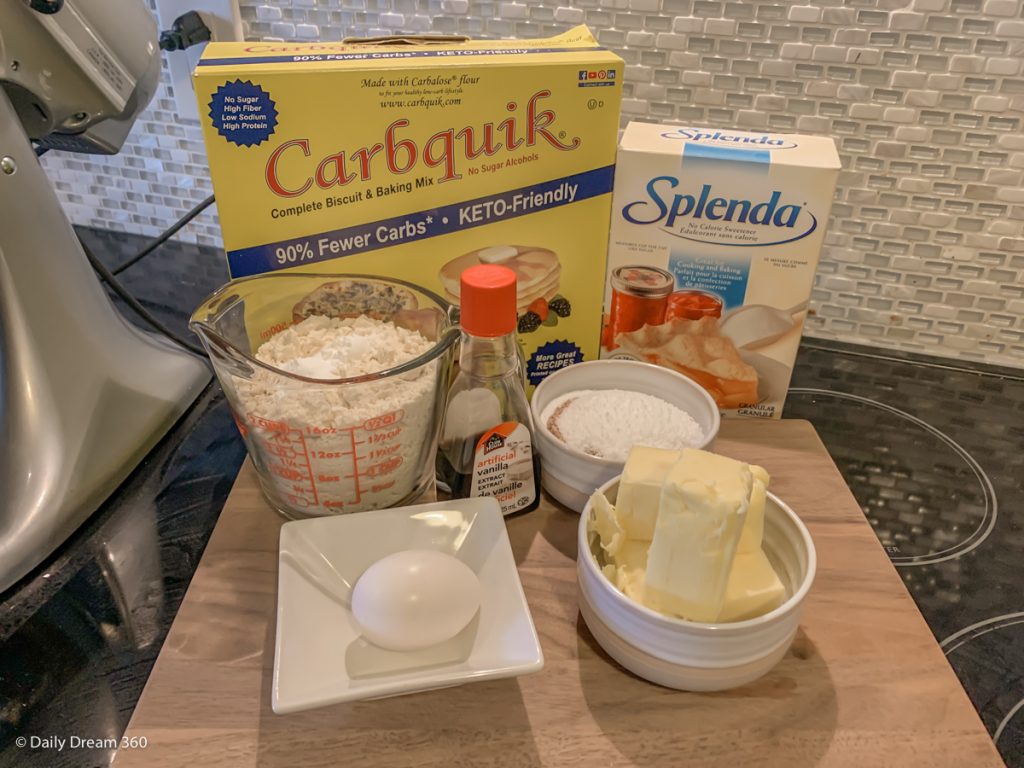 What is Carbquik Flour?
This low-carb flour promises to work as a simple substitute for flour. Carbquik's main ingredient is enzyme-enriched wheat. The Carbquik® and Carbalose® combination create a flour-like product with minimal carbohydrates. In addition, you can substitute it into recipes, so from biscuits and pancakes to cookies and scones, there is a lot you can do with Carbquik.
Carbquik says that you need to swap out the flour in your favourite recipe. So my first delicious experiment was with creating Carbquik Peanut Butter and Chocolate Chip Cookies.  A simple cookie recipe with no sugar added peanut butter, sugar-free chocolate chips, and other essential ingredients. It was a success, so then I thought, how about a low-carb sugar free cookie?
Choosing Your Sugar Substitute or Sweetener
For low-carb cookies, you are going to need a good sugar substitute. There are many different types, and my favourite is Splenda baking sugars. They have a white granulated version and a brown sugar option. Both have been great in my low-carb baking recipes.
When substituting the Splenda granulated sugar in a recipe, I tend not to swap it cup for cup. Often sugar substitutes can be stronger than sugar itself, so I tend to drop the amount, so the cookies are not overly sweet.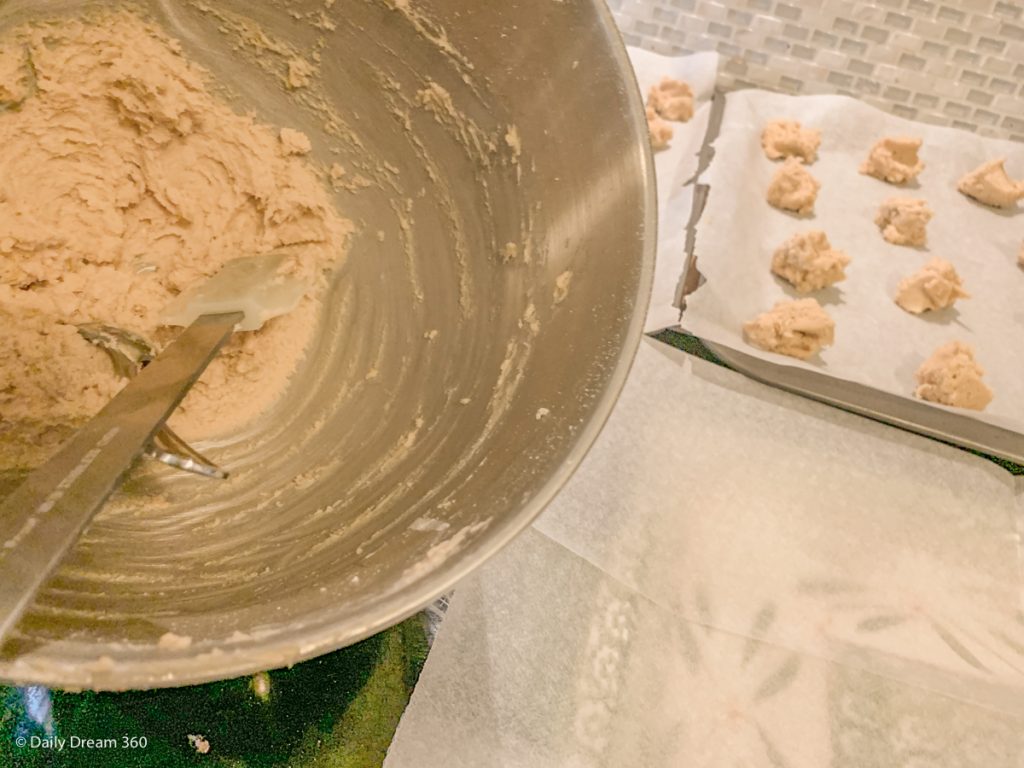 What You Will Need to Make These No Sugar Cookies
All you need are your favourite cookie baking tools. Baking sheet, parchment paper, a mixer, and you are good to go!
This recipe is super quick to make and doesn't require a lot of ingredients. Like regular sugar cookies, you'll need butter, an egg, and vanilla for your wet ingredients and Carbquik flour, baking soda and powder for your dry.
Live it.
I'm still working on making this recipe work for cookie-cutter-type sugar cookies. So, for now, I ended up with a flat round low-carb sugar cookie which was a nice treat with a cup of coffee.
If you would like more inspiration for no sugar cookies, see more Carbquik recipes here.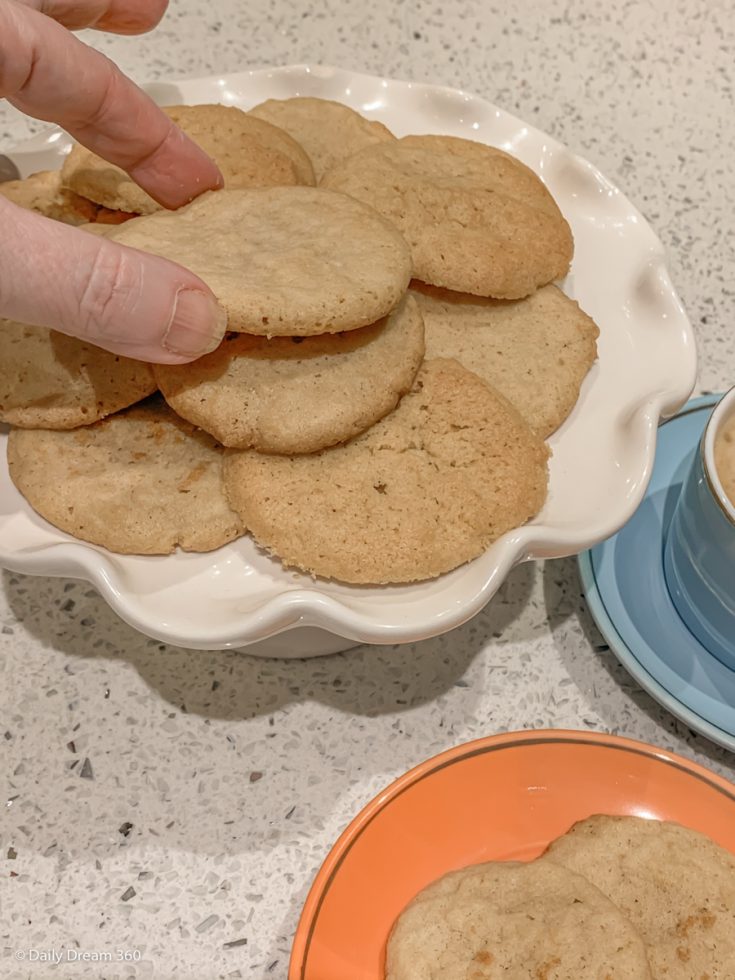 Yield:

366-44 cookies
ow Carb Sugar Free Cookies Made with Carbquik®
Cook Time:
10 minutes
8 seconds
Total Time:
25 minutes
8 seconds
You will love these chewy low-carb sugar cookies made with Carbquik flour and Splenda sweetener. They are very easy to make with very few ingredients.
Ingredients
1 cup butter (softened)
1 Egg
1 Cup Splenda Baking Sweetener (brown or white)
1 tsp Vanilla
2 1/2 Cups Carbquik
1 Teaspoon Baking Soda
1/2 Teaspoon Baking Powder
Instructions
Preheat oven to 375° (195°C). Prepare baking sheets with parchment paper.
In a large bowl or measuring cup, mix dry ingredients.
In a stand mixer, cream together sugar substitute and butter. Beat in egg and vanilla.
Gradually blend dry ingredients.
Round out small teaspoons of dough onto parchment-lined baking sheets. Note: place the scoops of dough far enough apart to allow the cookie to spread as it will melt down a bit.
Bake for 8-10 minutes until lightly browned at edges.

Notes
Note: if using a cooking stone, increase the bake time. Store Carbquik no-sugar cookies in air-tight containers in the freezer.
Nutrition Information:
Yield:
36
Serving Size:
1
Amount Per Serving:
Calories:

50
Total Fat:

5g
Saturated Fat:

3g
Trans Fat:

0g
Unsaturated Fat:

2g
Cholesterol:

19mg
Sodium:

84mg
Carbohydrates:

1g
Fiber:

0g
Sugar:

1g
Protein:

0g
The information contained in this website is for general information purposes only and is not meant to substitute professional dietary advice or treatment. Please see our Nutrition Disclaimer for details.