This article may contain affiliate links. Clicking on or purchasing products we recommend through a link may earn a small commission. Read our disclosure and privacy policy page for details. *COVID-19 TRAVEL ALERT – Travel recommendations offered on this site are not to encourage you to travel against travel advisories.
Haliburton Restaurants Offer Homemade Goodness
Updated May 2016. If you are a regular reader of this blog, then you know about my love for small towns in Ontario. I had the chance to visit several eateries in Haliburton Highlands region of Ontario. The common theme between these Haliburton restaurants, was hometown, homemade, feel right at home hospitality.
McKeck's Tap and Grill – Haliburton Village
On a cold and rainy day (and I mean downpour rain) we were looking for a place to hide out and grab a bite to eat. Haliburton Village has no shortage of restaurant options but on a cold rainy day sometimes you just pick the spot closest to where you parked the car!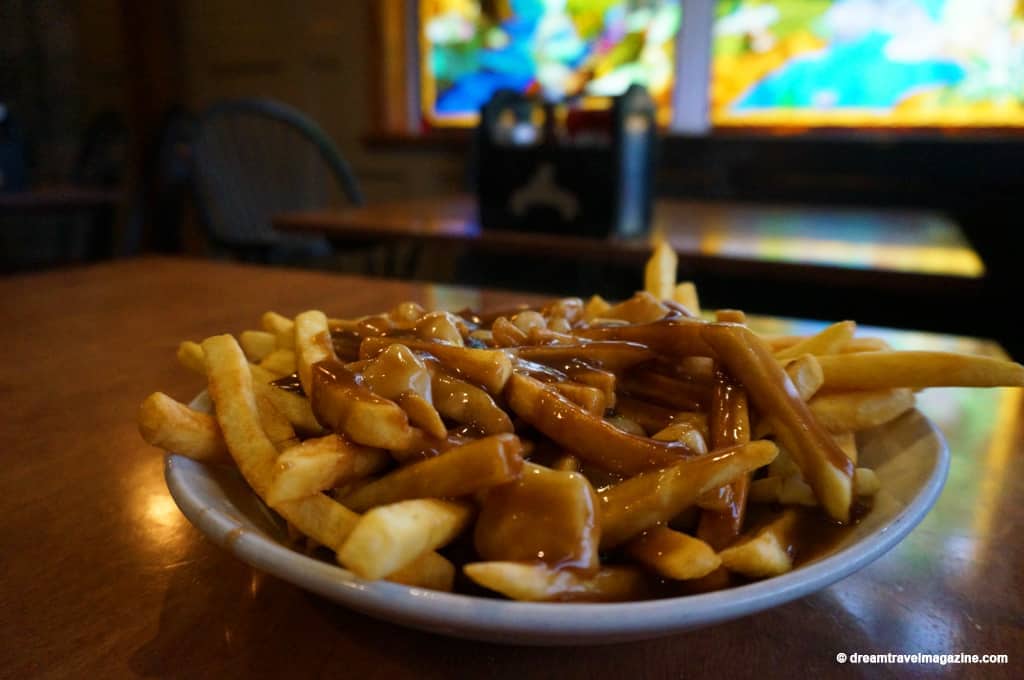 Lucky for us we parked right in front of McKeck's Tap and Grill. We started off with a hot and gooey Poutine but I was good, and followed it up with a wrap and salad.
We were there just as the lunch crowd started pouring in, but the staff here were super nice and took time to talk to us. So nice in fact they talked us into dessert too!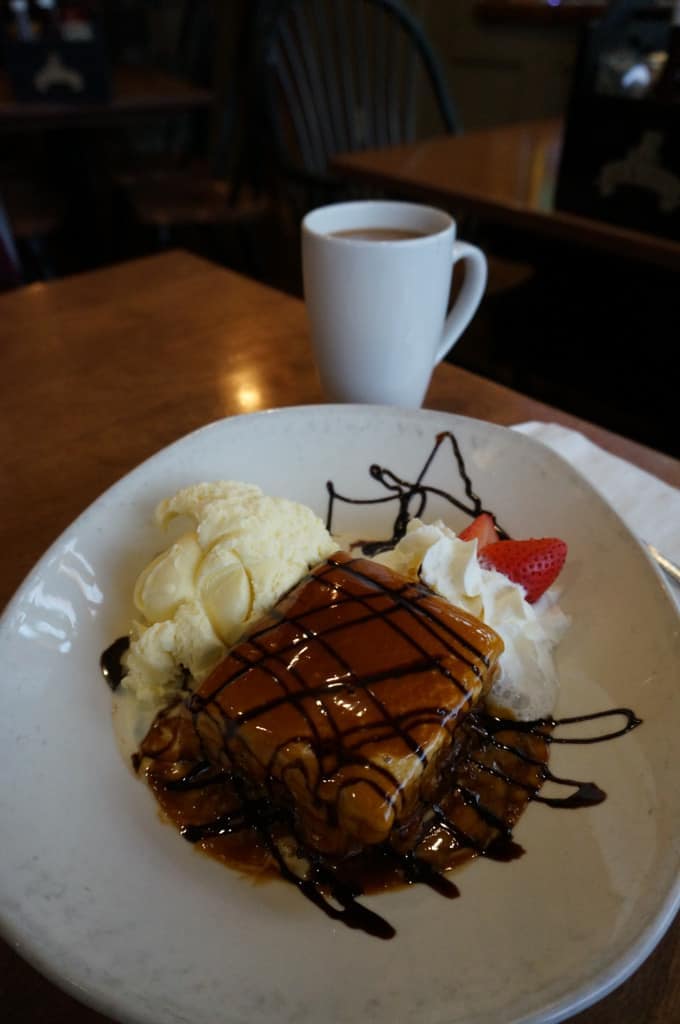 For Leaf's fans McKeck's has a hockey link as it was founded in 1986 by Walt McKechnie the 1963 6th overall NHL draft pick for the Toronto Maple Leafs. It's a great little sports pub to stop by for some friendly company and yummy pub food.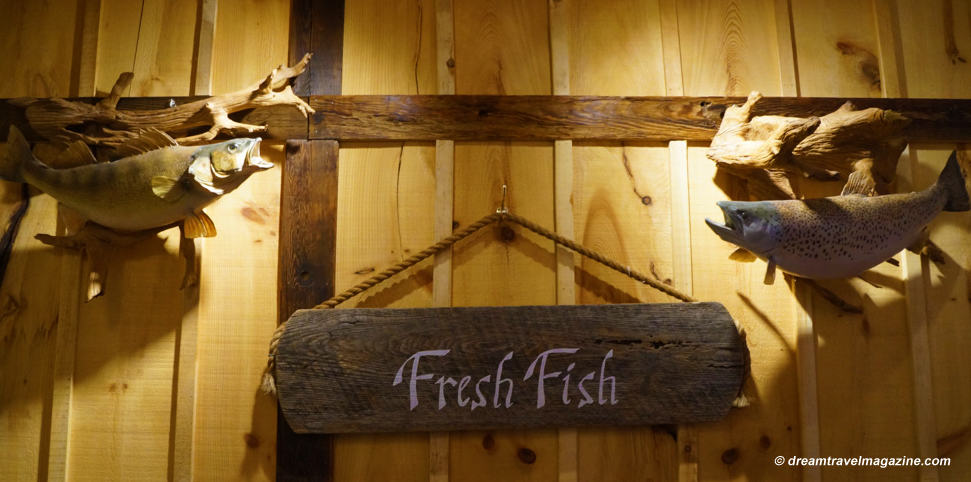 Baked and Battered – Haliburton Village
If you are in the Haliburton area, then you do not want to miss Baked and Battered. It's a relatively new eatery in Haliburton with a split personality. On one side a cozy cottage coffee shop complete with fireplace and large displays of fresh baked goods and on the other a fish and chip shop with lots of battered and delicious goodies.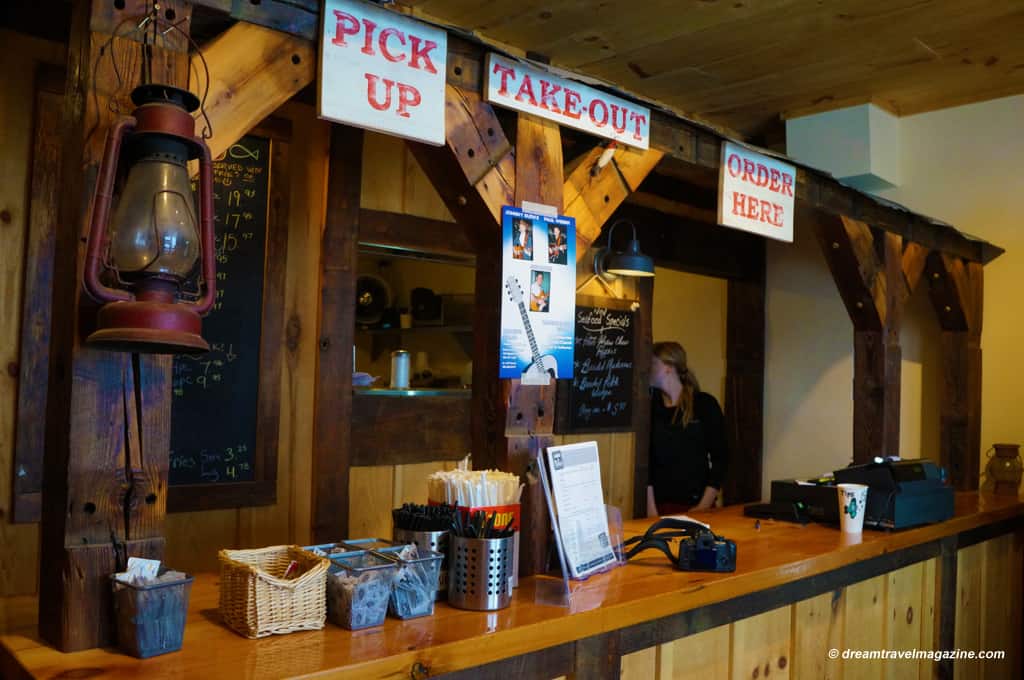 Battered – The Fish Stand Side
The walls are decorated with fishing lures, nets and other assorted fishing gear, but the feature on the small fish side of Baked and Battered is the menu. Choose from an assortment of gluten-free battered fish and chips (yes I said gluten-free), or choose from a selection of appetizers including coconut shrimp, fried clams or scallops. You can order your side of fries as a Poutine or switch them with onion rings. The menu here simply put is Battered up!


Baked – Homemade, Fresh Baked Treats
The baked side of Baked and Battered features an amazing Bakery filled with homemade goodness. Stocked with assorted cookies, muffins, bars, pies, breads and other baked deliciousness, the bakery is a great place to sit and enjoy a specialty coffee and a treat, in a quiet and cozy environment.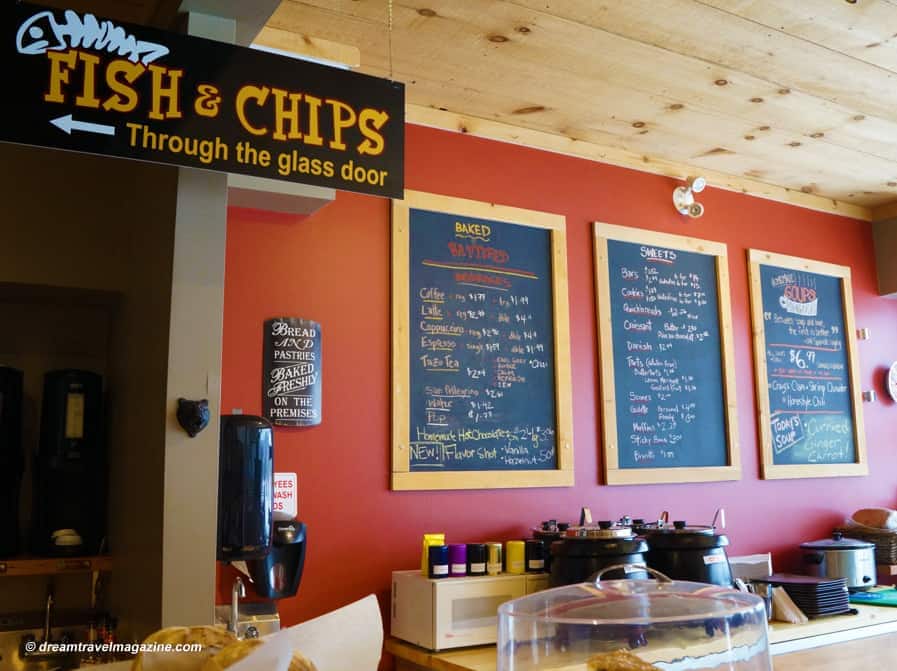 Molly's Bistro Bakery
My last wholesome restaurant in the Haliburton Highlands region is Molly's Bistro Bakery in Minden. A restaurant and bakery where everything is made from scratch. Enjoy homemade goodness for breakfast, lunch or dinner, 7 days a week. The menu includes homemade soups, sandwiches (prepared with their own homemade breads), quiches and salads.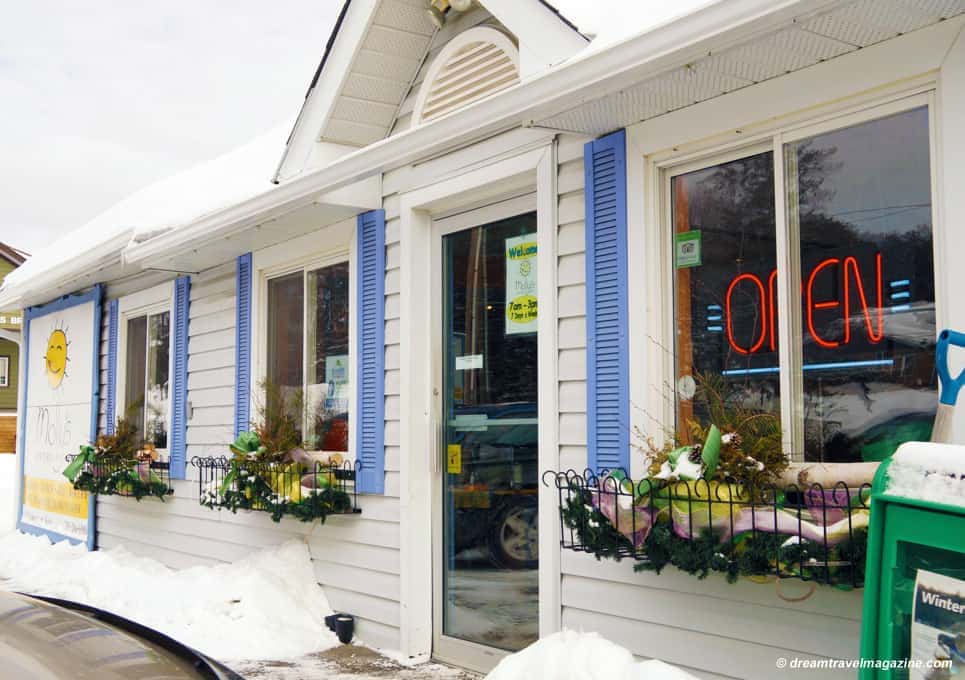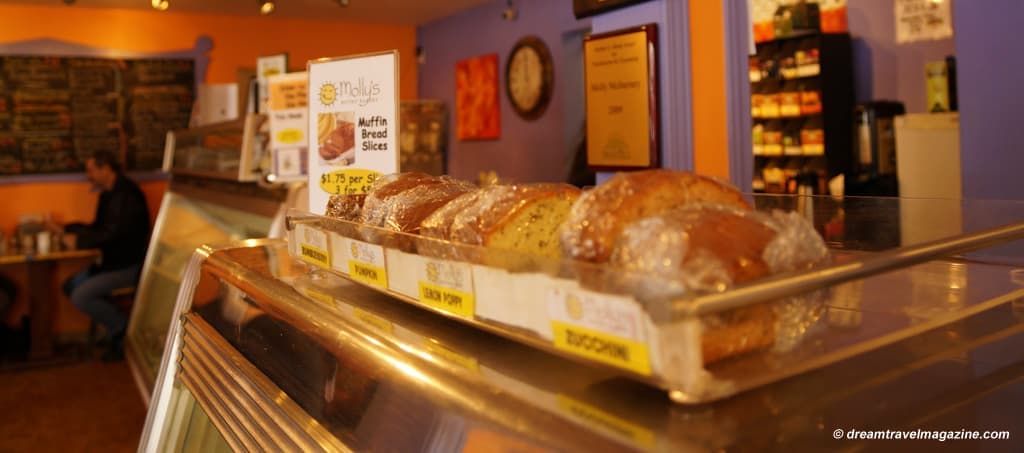 For those lucky enough to live in the area, or for you cottagers looking for homemade goodness to take back home, then Molly's also prepares her meals so you can freeze them and have on hand when you need them. Or you can just stock up on her amazing cookies!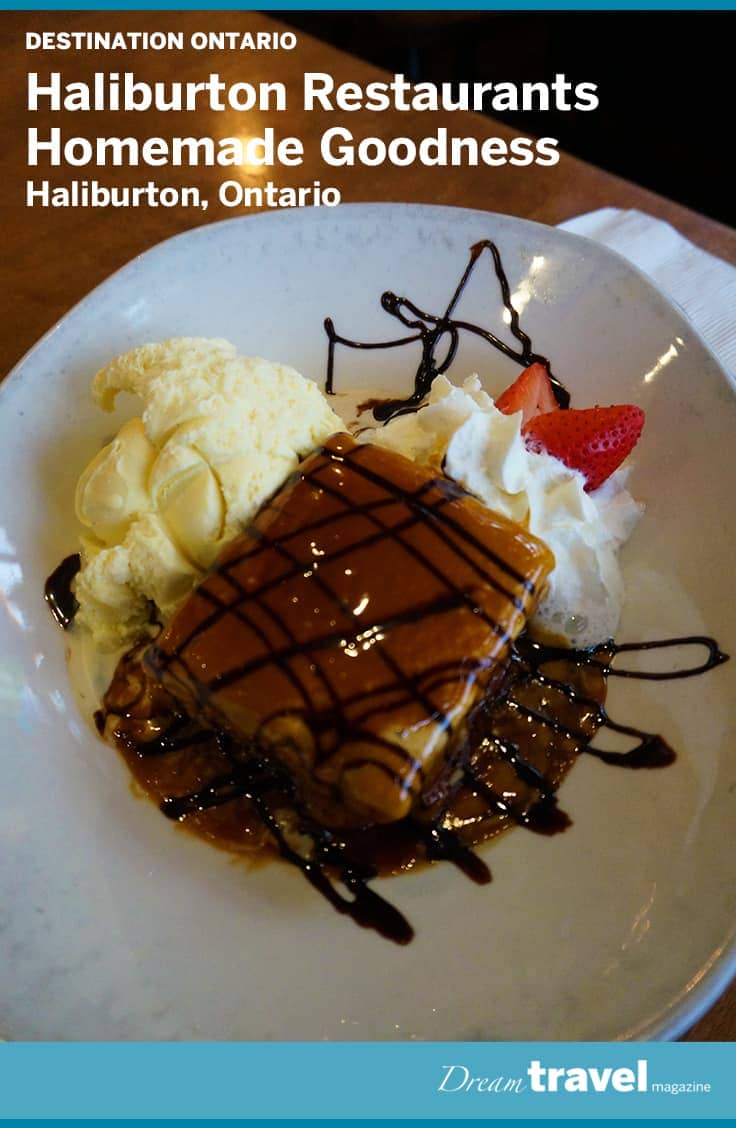 Travel assistance provided by Ontario's Highlands Tourism Organization, however the opinions expressed in this post are my own.