Choosing a blender for your home comes down to how you plan to use it. Some are looking for the best blenders for protein shakes, and others may want the best blender for ice and smoothies. In this post, we take a look at the best blenders for protein shakes, making smoothies and blending ice and frozen fruit.
Dream it.
Health and fitness trends continue to adapt and change, but one trend that continues in popularity is the breakfast smoothie. Smoothies are quick and depending on the health program you are following can be adapted to fit your preferred lifestyle.
Read more: Finding a Weight Loss Program that Works for You
The Best Blender for Protein Shakes and Green Smoothies depends on budget, type of ingredients you wish to blend and counter space.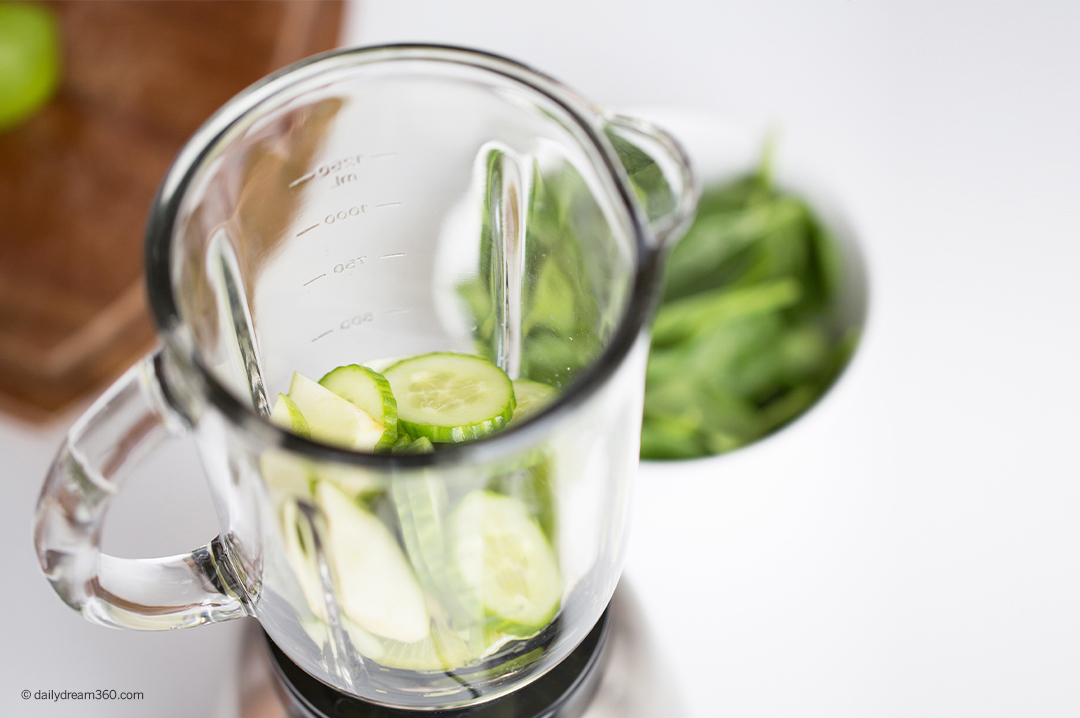 Plan it.
Tips for Choosing a Smoothie Blender
When buying a blender, it is best to understand how you plan on using it. The blenders on the market today are perfect not just for making smoothies but hot soups, frozen treats, baby food and sauces. The right blender can replace a number of your kitchen appliances, including juicers, coffee grinders, mixers, bread makers and more.
My first blender was a cheap personal bullet blender, and I think my lack of enthusiasm for smoothies was because I had the wrong mixer to start. So after drinking a green smoothie from my mom's Blendtec, I decided to do some homework.
Questions you should ask yourself when choosing a blender:
What is the primary use of this blender?
How much power do I need? Choose a unit with at least 500 watts of power and an ice-crushing blade for frozen treats and hard blending.
Do you need both hot and cold settings?
Do you require multiple processing types?
What is your budget?
Is the jar glass or plastic?
Are parts of the blender machine washable?
How big is the unit? Easy to store or counter space required.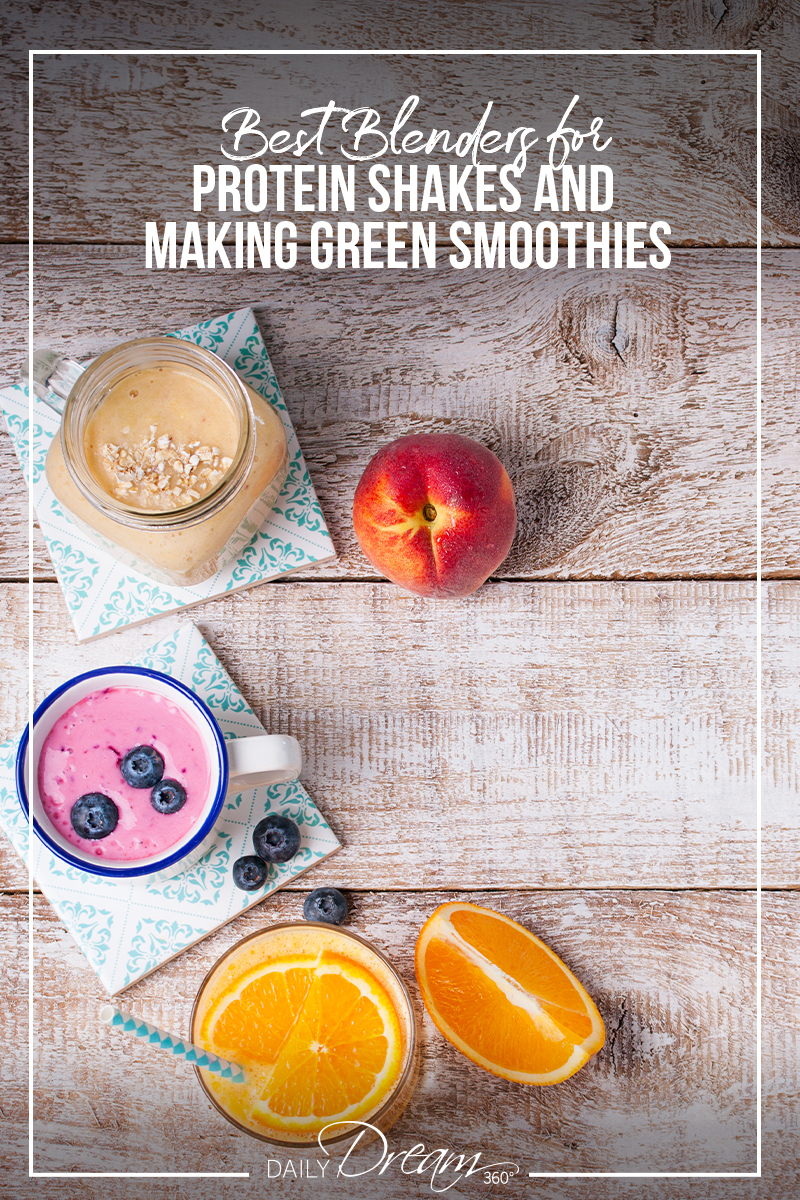 Live it.
Best Blenders for Protein Shakes and Smoothies
My #1 Choice: Blendtec Classic Blender
When I saw it at Costco on sale, I knew I just had to have it. Some of you may have heard about Blendtec as the company that claims it can blend anything. There are videos online showing people blending nuts and bolts, phones and more. For healthy eating and making a green smoothie, what you need to know is that it combines ingredients like a dream.
Blendtec has many models that range in price, but what you should be thinking about when buying one is what kind of smoothies or shakes you are going to make. If you are big on crushed ice and frozen ingredients, or hard root vegetables, you want a blender with a lot more horsepower.
If you are like me and make mostly liquidy protein shakes, then one of the lower models (which still can handle ice when you want it) will be sufficient.
Blendtec with Hot and Cold Settings
What I love about the Blendtec Total Classic Blender is that it has a hot function, which allows me to blend soups as well. There are six blending cycles, which include batters, crushed ice, ice cream, juice and hot soup. So if I'm blending nut butter, soups, mousses or cocktails, this is an all-in-one appliance.
Blendtec's Machine Washable Parts
The plastic jar and lid on my Blendtec blender can go into the dishwasher, which I love! It makes it super easy to clean — the final selling feature for me when comparing it to Vitamix.
Read more: Best Goal Setting Planners to Live Your Dream Life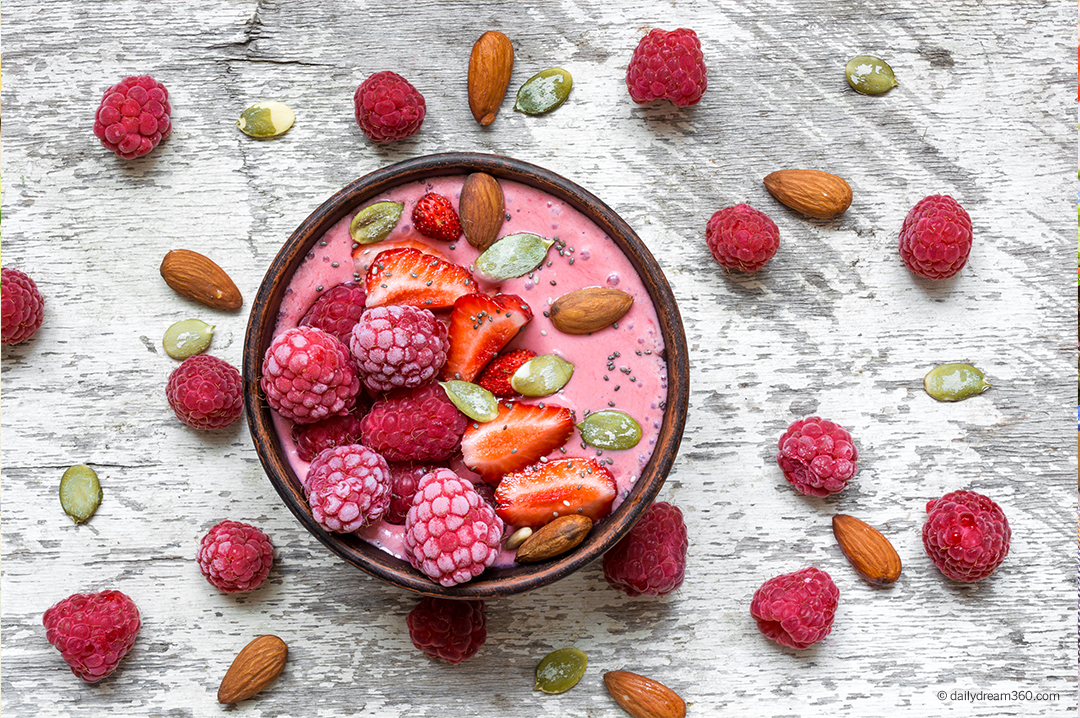 Best Blenders for Green Smoothies #2 Vitamix Blenders
As popular as Blendtec Vitamix blenders tend to top the best of blenders lists, and since I was debating about purchasing one when shopping for my mixer, I had to put it on the list. Like Blendtec, there are many models to choose from, and again the model you want will depend on the type of smoothies you make.
Choosing Between a Blendtec or Vitamix Blender?
When choosing between Vitamix or Blendtec, it comes down to price and the features you want. For me, I was not too fond of the tamper tool, which you stir the ingredients inside your blender while you are mixing. I also didn't like that you had to run the mixer with soap and water to clean it. But people swear by the wand and don't mind handwashing their jar after they blend. It comes down to your preference.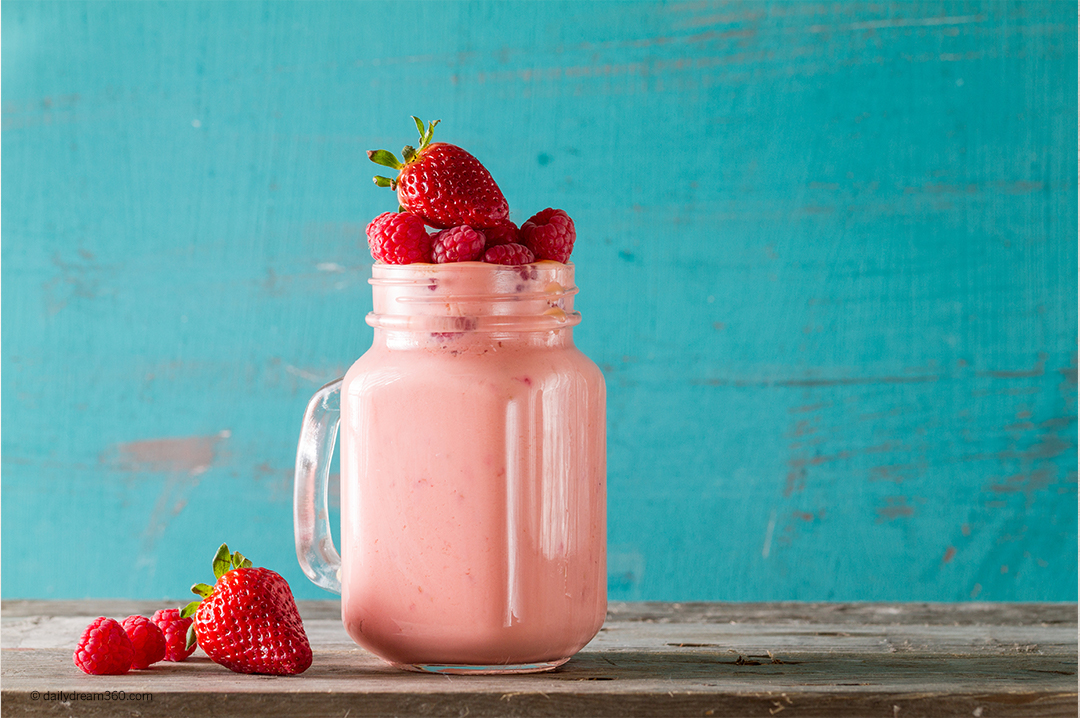 Best Blenders for Protein Shakes: Ninja Professional
If the cost of a Vitamix or Blendtec is too much to consider, then this third option seems to be a good fit. My friend purchased one, and she seems fine with it to make smoothies and protein shake. The Ninja Pro blender has bullet blender models and a professional blender model as well. It takes up less room on countertops, and some find it easier to store. If you are not looking for a powerful blender with all the bells and whistles, then one of the Ninja models will probably fit all your needs.
Best Cheap Personal Bullet Blenders
There are many blenders I don't recommend. My first smoothie blender was a Magic Bullet. It was cheap, and its blade didn't last very long. Even with essential ice coffee or smoothie blending. When my mom made me that Blendtec smoothie, I understood the value of having a proper blender with enough power to mix all the ingredients.
The difference between having a smoothie that is like a smooth juice and having one that is thick with bits and pieces in it is why you want to splurge on one of the more powerful blenders. These small counter stand blenders work fine, but they don't grind down the ingredients as well as the professional mixers, especially when you are interested in using ice and frozen fruit.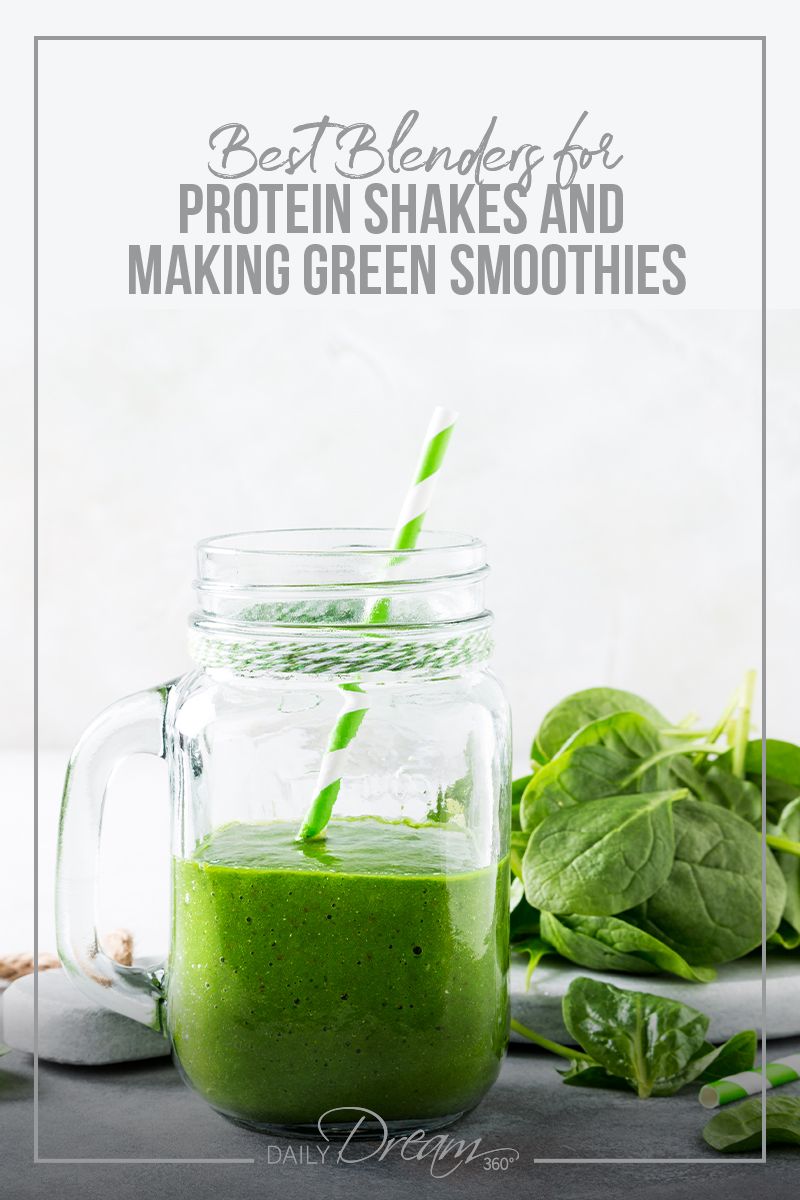 XOXO
Kitchen