This article may contain affiliate links. Clicking on or purchasing products we recommend through a link may earn a small commission. Read our disclosure and privacy policy page for details. *COVID-19 TRAVEL ALERT – Travel recommendations offered on this site are not to encourage you to travel against travel advisories.
When I started this blog it was because of my love for beaches and the Caribbean way of life. Since then I've experienced many adventures both close to home here in Ontario and abroad but I thought it would be nice to spotlight some of my favourite beach vacation destinations.  Since I've been there numerous times, (the most of all places in the Caribbean) I thought I would start with one of my favourite Caribbean countries Cuba and the white sand beaches of Varadaro.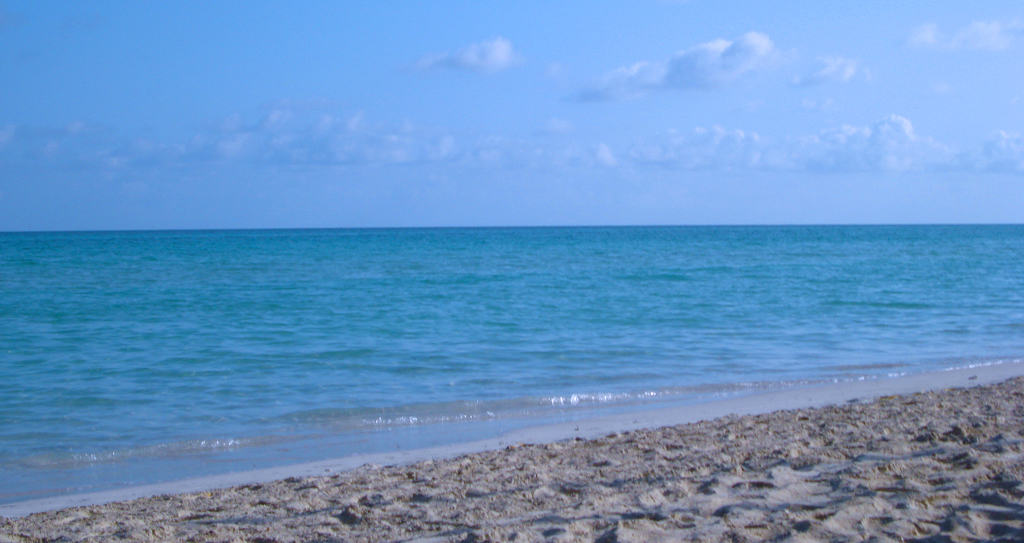 Varadero Overview and Location
If you are a beach lover on a budget then Varadero is a great destination for you. It is located 140KM east of Havana ( a short two-hour drive away) along a 1.2KM wide peninsula (at it's widest point) in the north eastern Cuban province of Matanzas. This peninsula boasts 21KM of  the most spectacular shoreline you will ever see. The white sand is fine and soft and extends for miles surrounded by the most beautiful aqua blue and turquoise waters. It is one of the most affordable beach vacation destinations in the Caribbean making it the most popular destination in Cuba.
Transportation
One of the things I loved about Varadero is the ease of getting around. Many tourists rent scooters or old cars when visiting cuba but we had a blast with the On-off bus, the horse and buggy and of course the famous Cuban Coco Taxi.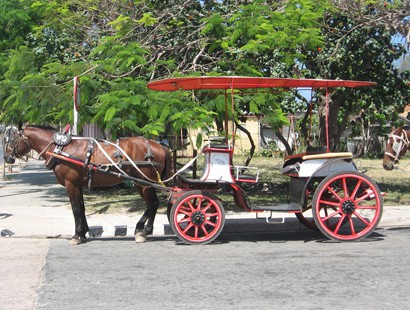 Horse and Carriage Rides
You can hire a horse and carriage to take you  on a slow and easy ride around the Varadero strip. We were checking out the hotels nearby and were quite content with our choice The Blau Varadero.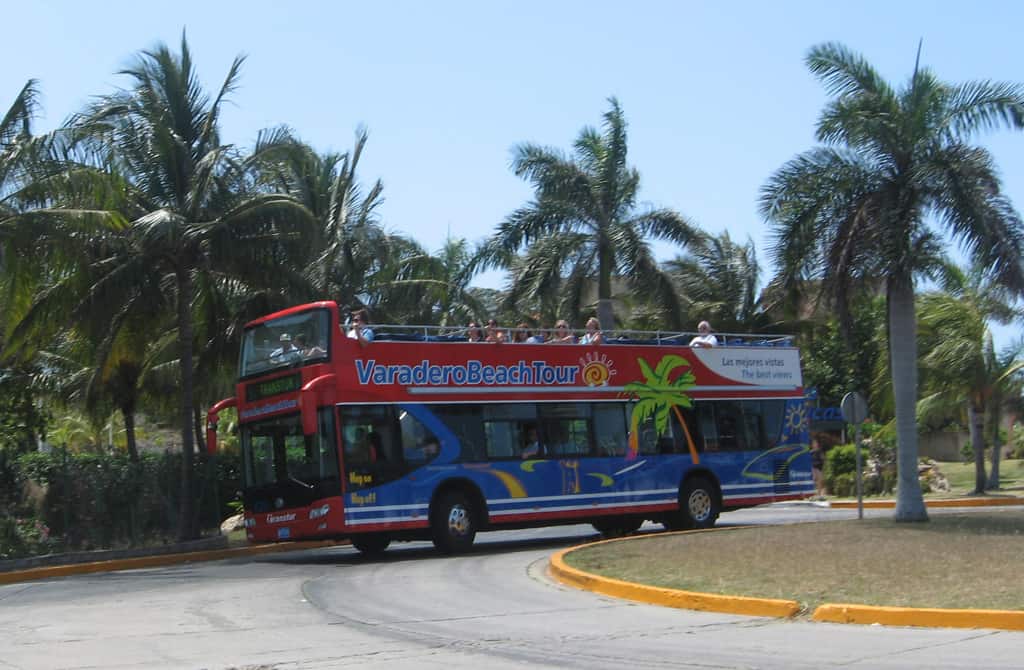 Varadero On-Off Bus
The Varadero on-off bus was a mere 5 CUC and good for an entire day of trips. We boarded the bus a the Eastern tip of the peninsula and rode it all the way into downtown Varadero. There are many stops in front of all the hotels as it drives through the peninsula but you can hop on and off whenever and wherever you like.
Coco Taxi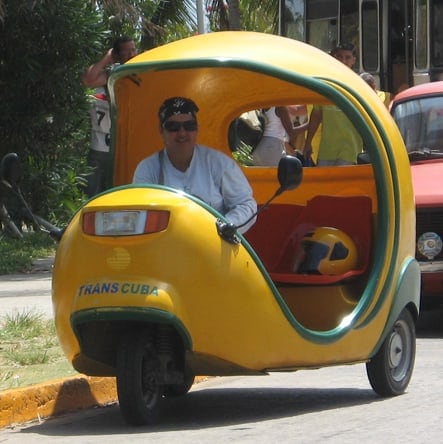 If you don't want the slow stop and go of the bus you can treat yourself to ride in the famous Cuban Coco Taxi. This small round yellow coconut shaped taxi is run on scooter power so it isn't super fast, but its a fun experience non-the-less. It was a tight squeeze to get three people in the back of this cab but three giggling girls and the loud roar of the scooter engine is one of my most memorable experiences in Varadero and will continue to be for many years to come.
Shopping
There are many options for finding Cuban souvenirs, cigars and coffee during your stay in Varadero. Most of the hotels have gift shops and vendors who set up shop right on the beach but if you want to save a few pesos and enjoy a short and easy trip then you may want to consider a ride to Downtown Varadero. Varadero is a great little city, with old building structures, some great bars, nightclubs and restaurants, banks, small stores and artisan markets.  Here you will find cigar shops, lots of souvenirs and arts and craft vendors and a few small specialty stores.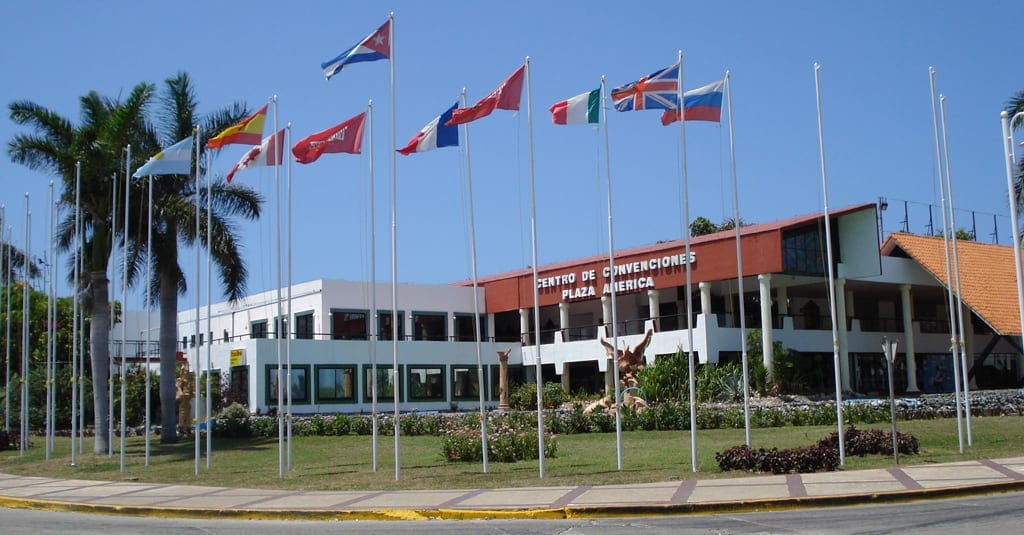 If you don't want to leave the peninsula you can take a short trip to the Plaza Americas which has a bank, small restaurants, art stores and souvenir shops.
Excursions Other Things to Do
Varadero's location makes it a great destination for travellers like me who love to explore the region in addition to some quality beach time. We took a catamarn ride to enjoy a swim with the dolphins, do some snorkelling and enjoy a lunch on a private beach located on our own private island (at least for that trip).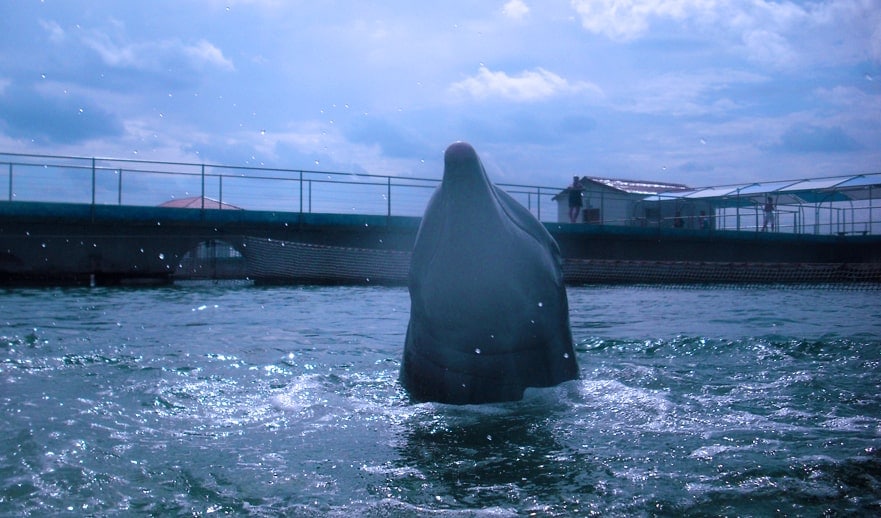 We also enjoyed a day trip to the historical city of Havana which is a short 2 hour bus ride away. A great way to see life in Cuba outside of the resorts. The trip included lunch at a local restaurant and a walking tour of some of the popular spots in Havana.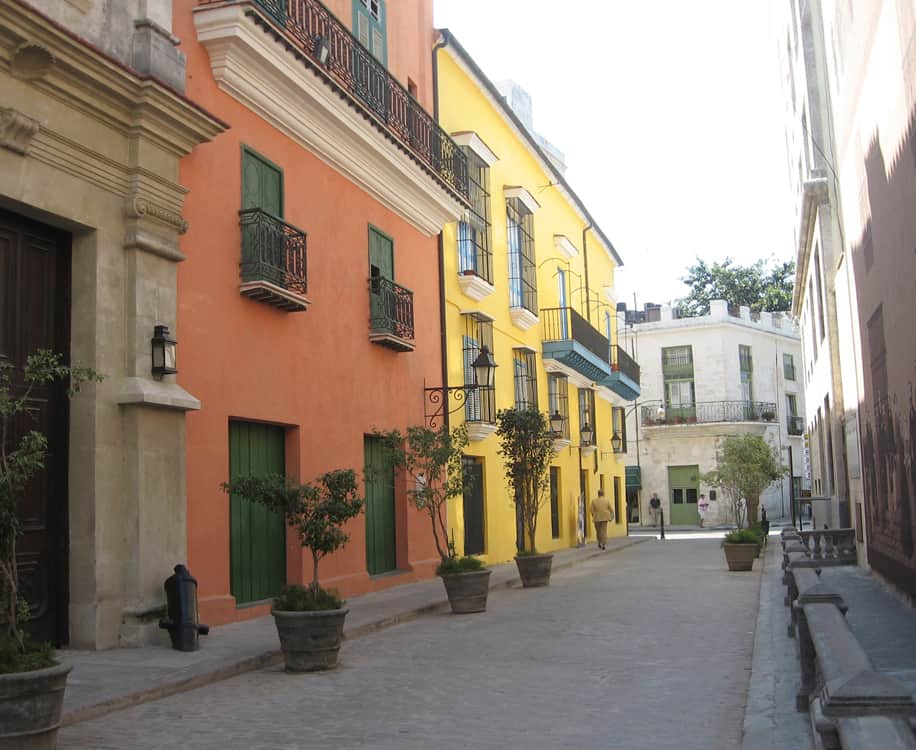 Great New Vacation Option from Transat Holidays
I wish this feature was available to us when we went to Varadero, but now you can book a Duo Collection Transat Holiday which gives you an opportunity to stay at an all-inclusive resort on the beach in Varadero and another in the old city charm of Havana. You can choose from a number of Varadero – Havana vacation packages with different hotel options that give you 3 nights in a hotel in Havana and then a 4 night stay at a hotel in Varadero. There are also options for 10 and 14 day vacations. It's like 2 vacations in one!
* This is a sponsored post brought to you by Transat Holidays. The opinions are completely my own based on my own experiences.