This article may contain affiliate links. Clicking on or purchasing products we recommend through a link may earn a small commission. Read our disclosure and privacy policy page for details. *COVID-19 TRAVEL ALERT – Travel recommendations offered on this site are not to encourage you to travel against travel advisories.
You know the pictures you see on the web of clear blue waters in shades of Turquoise, aqua and a whole myriad of tropical blues? The ones with white sand beaches, blue sky and palm tree fringes that frame the perfect Beach scene?If you are a Caribbean travel lover like I am you know exactly what I'm talking about. This was the experience of the Saona Island Motor Boat/Catamaran excursion tour. If you are visiting the Punta Cana area and want to visit the pristine natural pools in the Del Este National Park (a Dominican conservation area), have a BBQ lunch on the secluded island of Saona, while enjoying a motorboat ride, catamaran ride and a scenic bus ride of small Dominican towns and cities, then this excursion is for you. In my opinion if you do one excursion during your stay in Punta Cana then this one has a little bit of everything.
Scenic Bus Tour of Small Dominican Towns and Cities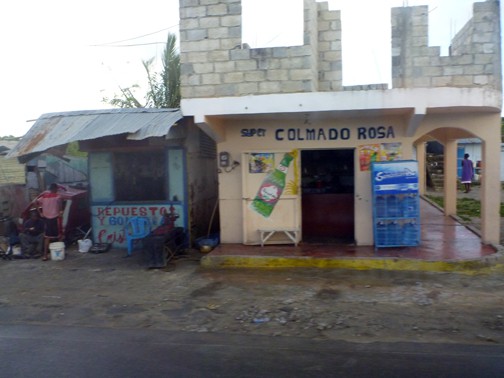 The excursion starts with a scenic 2 hour bus ride down to the Bahahibe Village where the Catamarans and Speedboats await. This bus tour is a unique chance to get a real glimpse of Dominican life a drastic difference from the secluded Punta Cana and Bavaro region. Our tour guide spoke fluent English, French and Spanish and gave detailed accounts of Dominican life throughout the morning bus ride in all three languages. It was quite impressive and a lot of information from the range in Dominican classes/salaries, political parties and the upcoming elections, types of industries/work available to the people to what they do for fun and entertainment. He was most knowledgeable and I thoroughly enjoyed this part of the trip.
The tour took us through many small towns and villages showing the huge gap between the poorest Dominican people and the rich. Each village was spotted with small shanty tin huts and then almost next door a mini villa with gated garages and windows. Obviously those working in Tourism and Politics seem to be the most well off of the Dominicans. Of note was also the visit through the city of Higuey. We made a short stop in front of the . We were not allowed to depart the bus, but had a moment to take pictures through the window. The bus was swarmed with Dominicans trying to sell merchandise or looking for handouts so I can understand why we were not allowed off the bus.

For more to see and do in Punta Cana see these posts:
Bahahibe Village Marina
After a long and informative bus ride we arrived at the small fishing Village of Bahahibe. A note that we were swarmed by vendors the second our foot hit the pavement of the bus. Our first stop was the washroom, where outside a lady was handing out toilet paper to the tourists for money. Be prepared with something to tip her with if you want toilet paper as there is no paper in the washrooms. The vendors outside are pushy and sell mainly counterfeit cigars and cheap merchandise. We were all given wristbands with our tour guide's name on them and told they must be kept on during our visit to the conservation area. This wristband differentiated you from the other various groups that visit the island.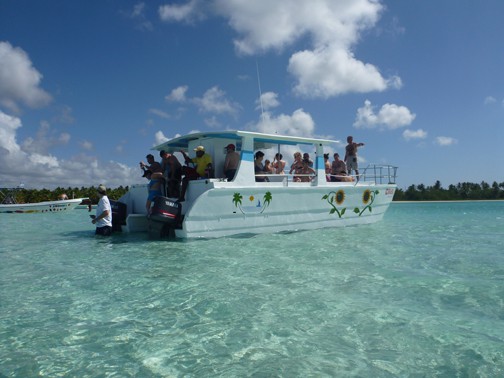 Saona Island Tour – Overview
The tour is divided into two parts Catamaran to Saona Island Beach with BBQ and Motorboat ride to Natural pools. You will either be put on a Catamaran first or motorboat. Our trip was a motorboat ride to the Natural Pools first and then to Saona Island in time for lunch. The Catamaran ride took us from Saona Island back to Bahahibe marina. This whole trip is a very long day we left the Gran Bahai Principe hotel at 8:00 AM and returned to the hotel after 7:00 PM. There were other people on our bus that apparently had earlier pick up times and thus later drop off times. This may be a terrible day for small children as the bus does not stop for bathroom breaks during the long one and a half to two-hour ride. On the way back there is a stop at a Dominican Souvenir Tourist store, but that is after a very long journey. If you want a shorter excursion, you may want to consider one of the have day trips like the Marinarium or Caribbean Festival.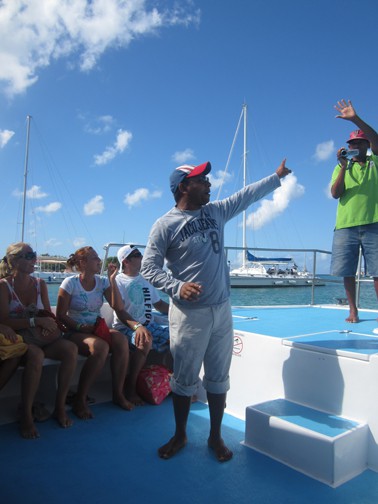 Paparazzi – The Dominican's did this on every trip we went on and even had Hotel paparazzi. There is a photographer who takes the excursion with you snapping videos of the trip. He will ask you to purchase the video near the end of the journey. We passed on this option as it is not mandatory. On the Island, he asked us if we were interested and we said no, and he pretty much stopped taking our picture and bothering us. So it might be worthwhile to let him know at the beginning of the excursion that you are not interested.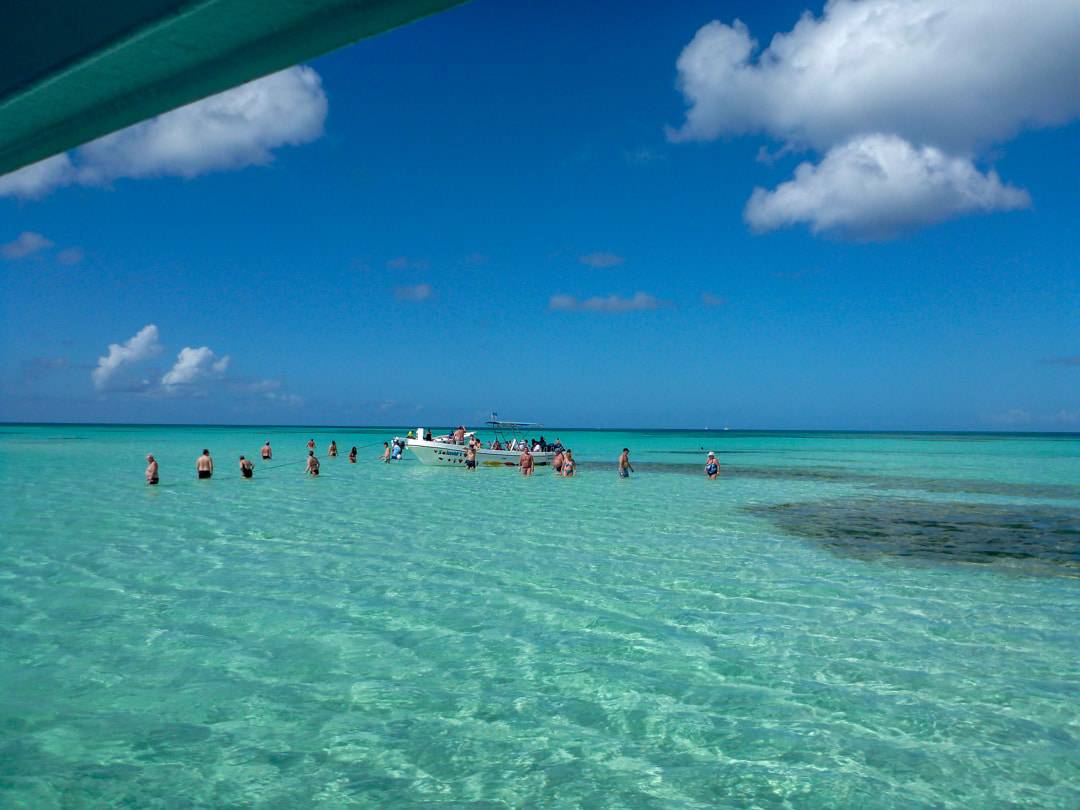 Motorboat ride to Natural Pools
In the brochure pictures, we saw the motorboats with two seats on each side of the boat they were long and small, we, however, were placed on a small catamaran like motorboat which was fast but not as fast as the smaller ones. On the boat, there was one drink. Cuba Libre or rum and Pepsi. This surprised me as they had no water, beer or any other option other than that drink. So luckily we brought some water from the hotel. The other note we did not bring our drinking glasses on the excursion and they served the drinks in very small plastic shot glasses. So you may want to pack a bubba mug or insulated cup.
The big motorboat took us on a short trip to Natural pools where we were allowed to go into the waist-high shallow water and walk around looking for Starfish. We had our snorkel equipment with us, so we were able to use it to help us find them, but you can spot the reddish/orange blurbs if you don't have the equipment. (No snorkel equipment is provided on this trip.) It was a pretty awesome experience, crystal clear waters a few shells to pick up in the water and then holding my first starfish.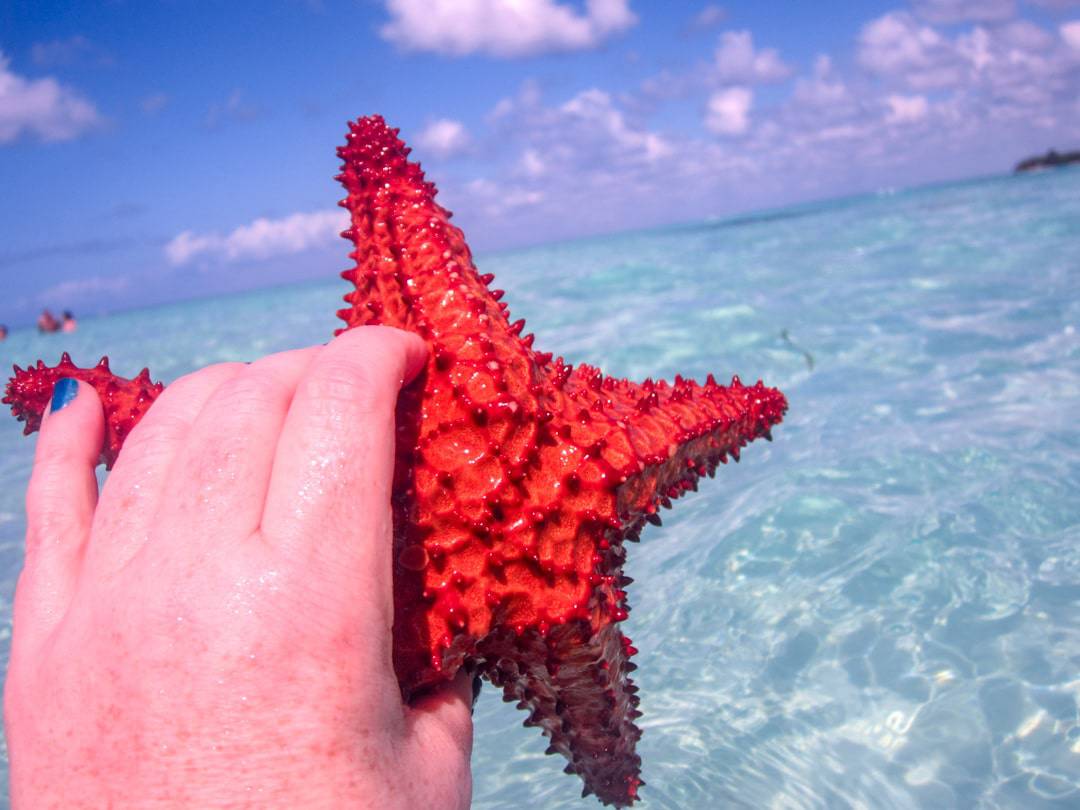 I was surprised at how fast the starfish move across the bottom of the water. I was trying to set up underwater shots to take, and then they were gone! But you can pick them up take pictures and then drop them back in. It was a beautiful area, lots of palms, white sand and clear water a real nice swim.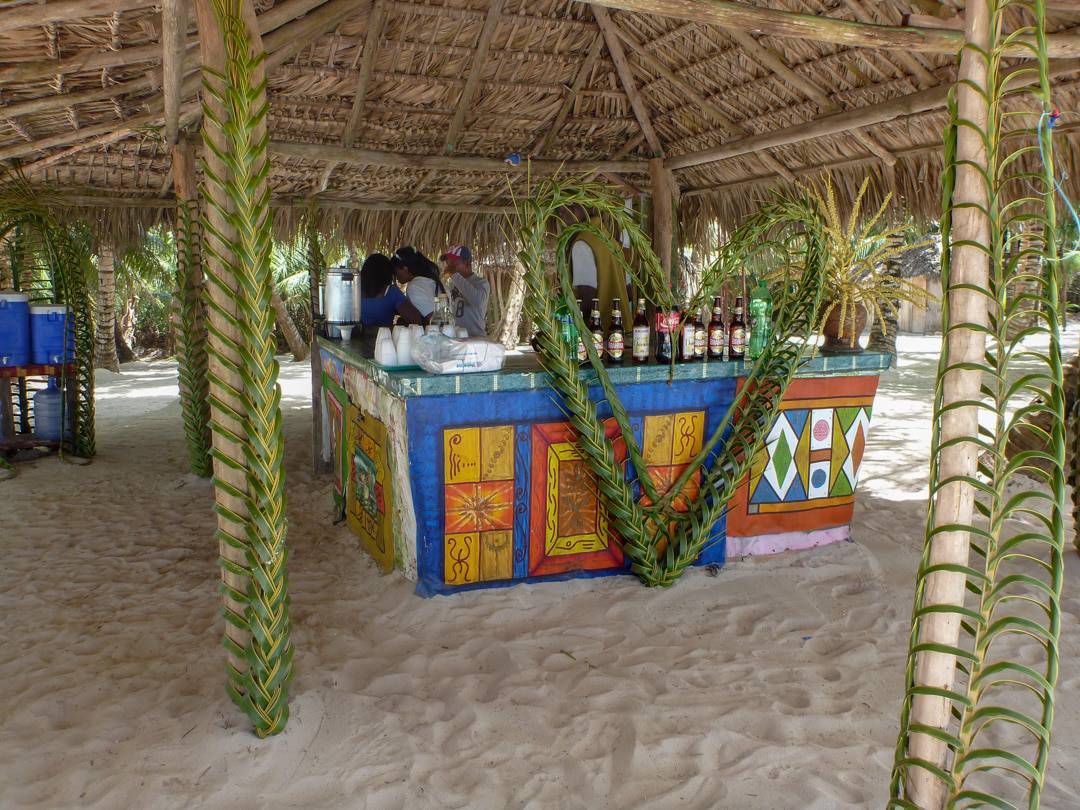 Motorboat ride to Saona Island
We were back on the boat and off to Saona Island. There is no commentary about the area on the ship, and the staff on this particular ride was OK but not entertaining. There is an opportunity here to engage the boat passengers with some facts about the area especially since we were visiting a national conservation area. We disembarked into the water and a short walk in water to the beach where we were shown where the women's washroom was and the bar. We had about an hour to roam around the beach before the BBQ was ready.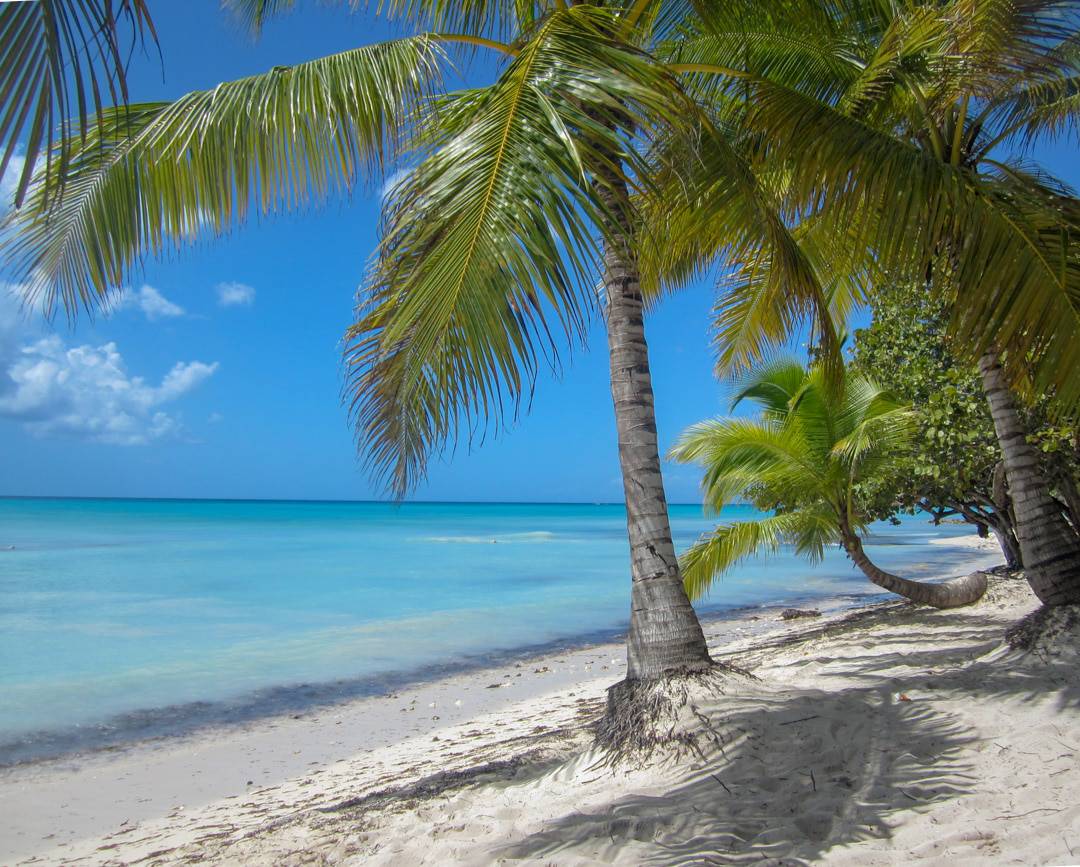 The area where we were dropped off was extremely rocky shelly. There were very sharp conch shells and pieces of shells and coral all along the beach, and it was tricky getting in and out of the water. I suggest packing water shoes if you have them. We were told that not all the beaches around Saona were like this so you may end up at a beautiful sandy beach it all depends on the tour operator I guess. I am an avid shell collector, so I was happy to walk along the beach and collect some shells most of these are sun damaged or covered in coral, so there were slim pickings. Of course Coral is no permitted to be returned to Canada (and probably the US too) so we didn't risk it, but there were tones of various types of coral all along there.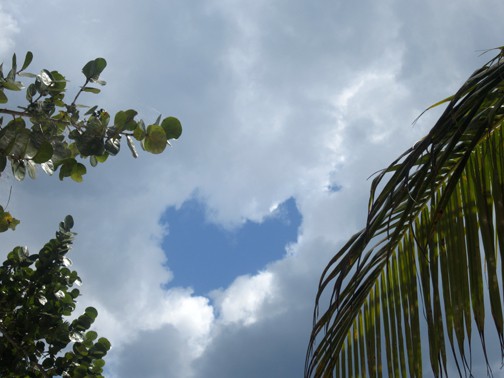 The beach also had plenty of plastic lounger chairs some in the shade from the many palm trees that lined the shore. There are some fun shaped palm trees that made for some sexy poses (especially after the drinks started flowing) and for some great wallpapers for your desktop. I was snapping pictures all around me couldn't stop. I sat down and took it all in; it was just a beautiful beach and large enough that you can find your private little space!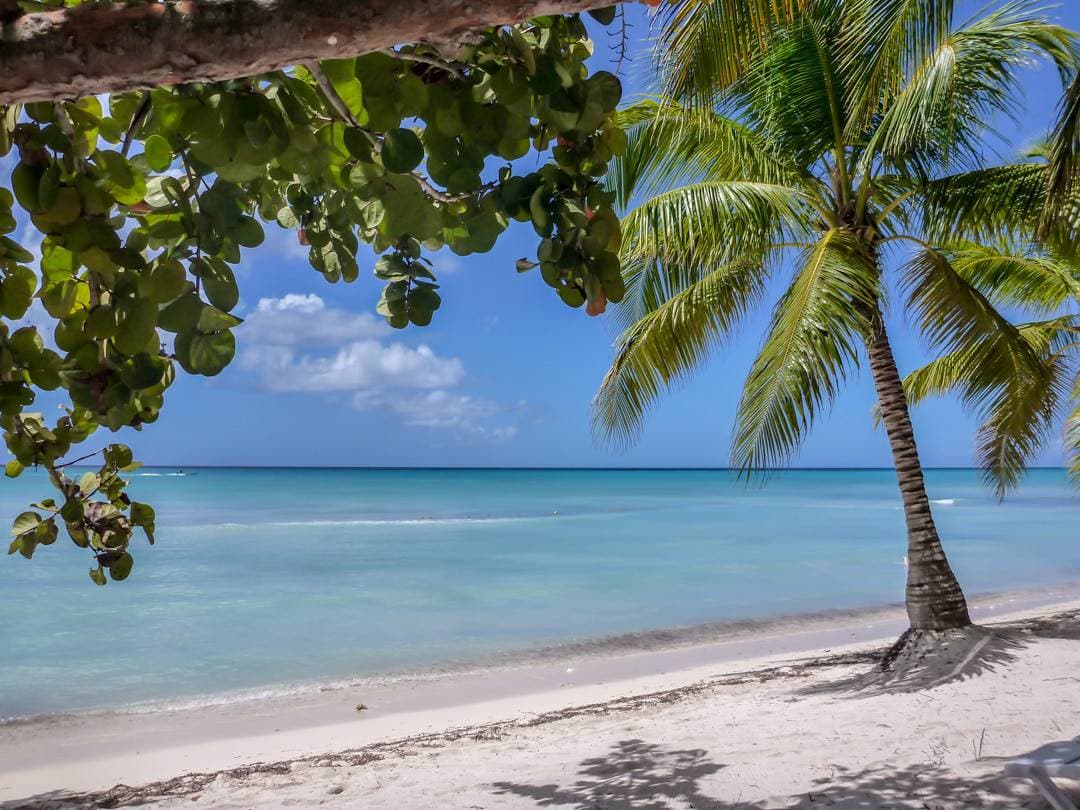 The bar at the beach was more stocked including the famous Mama Juana beverage. Again the cups provided here were tiny flimsy plastic cups the size of shooter cups so bring an insulated cup with you. We had a couple of shots of Mama Juana and man the earth was spinning beneath me. They packed a punch that's for sure! I knew I was in trouble when I was doing the Macarena on the stage with the locals.
The BBQ was OK, typical Caribbean excursion fare: Rice, plain lettuce salad, BBQ chicken and fish. Apparently, there was an option to purchase lobster for the excursion, but the folks at Air Transat did not inform us of this, so we ate what we got and were excellent. After the BBQ there was some dancing provided by the locals and more drinking. It was an enjoyable stay on the beach.
Saona Island to Bahahibe Marina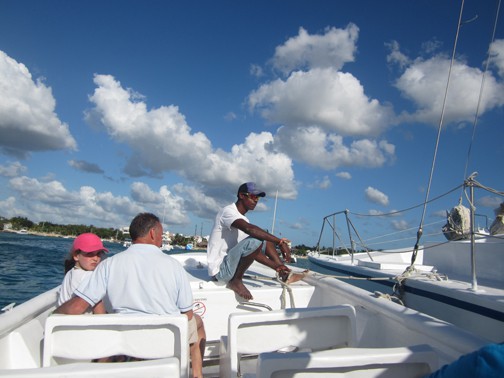 We were at Saona Island for two and half hours or so. The more tricky scenario was the boarding the Catamaran. We were put on the small speedboats and motored over to the catamaran. The speedboat pulled up alongside the boat in open water, and it was quite wavy. So with the speedboat topsy-turvy next to the catamaran, we were told to board. It was very dangerous, and even with the help of the staff on the catamaran, I was pretty freaked out by this. I made it on the Catamaran, and we all had our bags, and there were no spots to put them. We piled them up in a corner near the back nets where we sat for most of the ride. Again this crew was not very entertaining, the options for a drink were rum and coke, beer and water that's it. They had music playing mostly American dance music which was pretty disappointing for a Caribbean trip. We slept most of the way on the catamaran. Exhausted from the beach and the long day in the sun. I did notice they had Caribbean dancing for a bit, but since the crew was not very engaging, not everyone participated in this.
Upon arriving at the Marina, we had another treacherous disembarking from catamaran to speedboat. It was even more choppy and wavy than at Saona Island. I managed to get on the boat with a little slip and bumped my knee, but it was OK. This was very scary, and I was surprised by the end of the day that I was on an Air Transat approved excursion. These exchanges between boats were dangerous.
The Long Ride Home – The "Gerard Depardieu" Experience
Back at the marina, the vendors were waiting for us. Some were selling ice cream and Pringles, and I wished I grabbed some as the trip back was a long bus ride and it seemed longer as there was no commentary or Dominican towns, it was much more rural. I suggest you hit the washroom before getting on the bus as we had an incident on our bus ride, something I laughed about for the entire trip but it could have been avoided. Since I'm an English Ontarian that also understands more French than I speak, I was very aware of the French Canadian in front of me asking our guide about the washroom situation. The guide said we could not stop in this area under any circumstance as it was not safe. The French Canadian was quiet for a while and then looked over to the guide and said seriously you have to stop so I can go to the bathroom. I then hear them talking about peeing in the Pringles container or a bottle of water I didn't quite get this part with my French knowledge, but I knew he was going to relieve himself on the bus, so I instinctively lifted my feet onto the neighbouring chair beside me. This was when the French Canadians next to me clued in that I understood French and they were killing themselves laughing. There were lots of taunts and teasing of the "Gerard Depardieu" moment on the bus, and it was hilarious. I kept thinking none of my friends is going to believe me when I tell this story it is just too ridiculous.
After an hour and a half or so, we arrived at a Tourist stop Dominicus Souvenir Shop where there were bathrooms and shopping available. I bought snacks. Coffee and Rum here were more expensive than our hotel, and it appeared that most of the souvenirs were slightly overpriced. If you buy something here, it isn't a significant difference so if you find a painting or jewellery you like I say get it! But rum and coffee you can get cheaper elsewhere.
By this point, everyone on the bus was exhausted. We arrived back at the hotel around 7:30 PM and I went straight back to the room for a much-deserved shower. It's a long day but never have I got so much out of one excursion. Bus tour, motorboat rides, catamaran, swim through natural pools and pristine beaches you can't ask for anything more for $100 bucks!