This article may contain affiliate links. Clicking on or purchasing products we recommend through a link may earn a small commission. Read our disclosure and privacy policy page for details. *COVID-19 TRAVEL ALERT – Travel recommendations offered on this site are not to encourage you to travel against travel advisories.
This website started when I started sharing my adventures with my girlfriends. One of the things we did the most was to hop in the car and drive to a small shopping village in Ontario. It was an affordable mini-vacation that turned into a love for finding Historic Shopping Villages on my travels. On a recent trip to Northern Virginia, I was elated to discover the Historic Occoquan Village, Shops and Museum.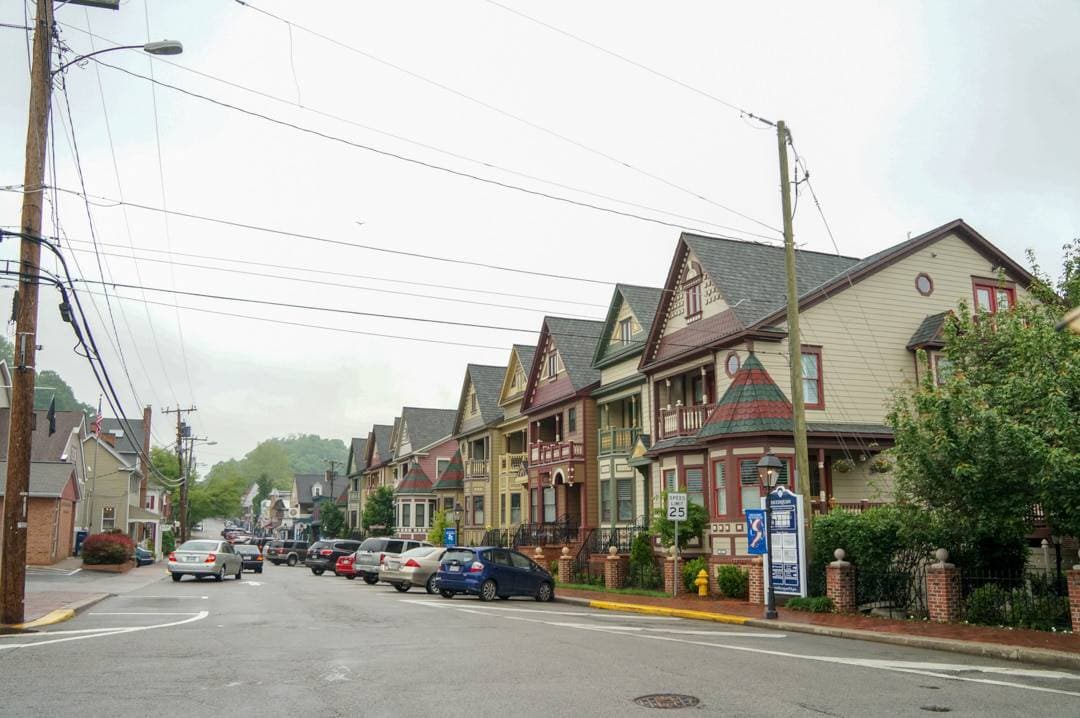 Historic Occoquan Village
Situated along the Potomac River, the Historic Occoquan Village is a charming town home to a community of artists. The shops, restaurants and museums are the perfect location for people like me that love browsing artists' galleries and stores and supporting the preservation of small-town commerce.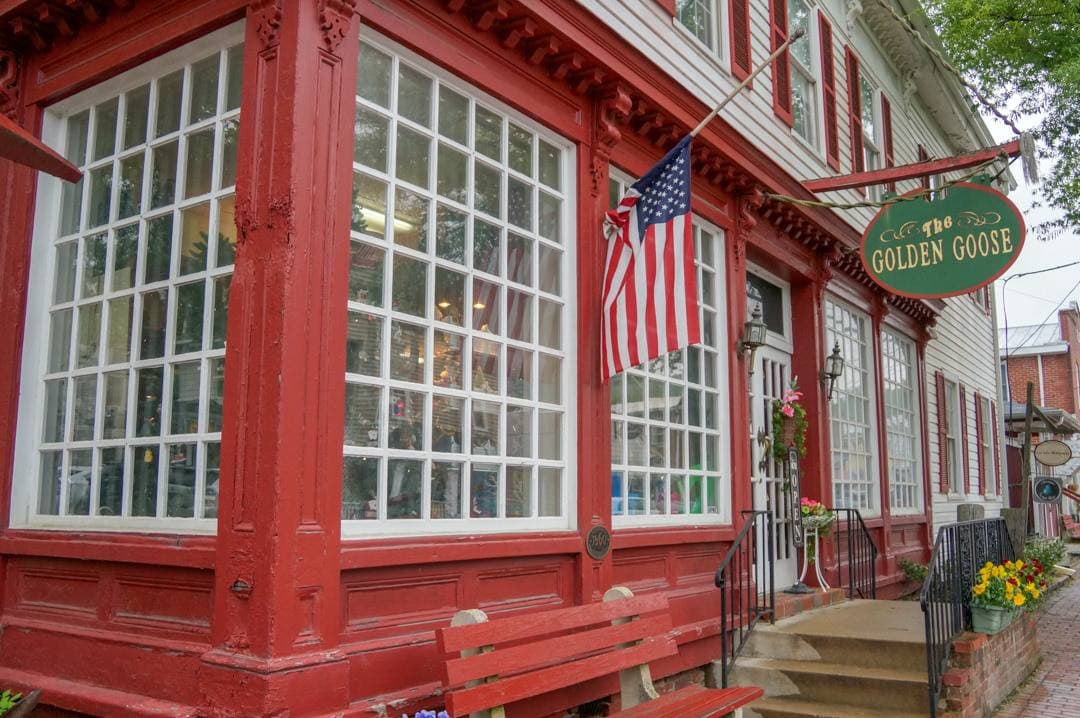 On a chilly, rainy day in Virginia, we walked the main village street, discovering the local shops like The Golden Goose.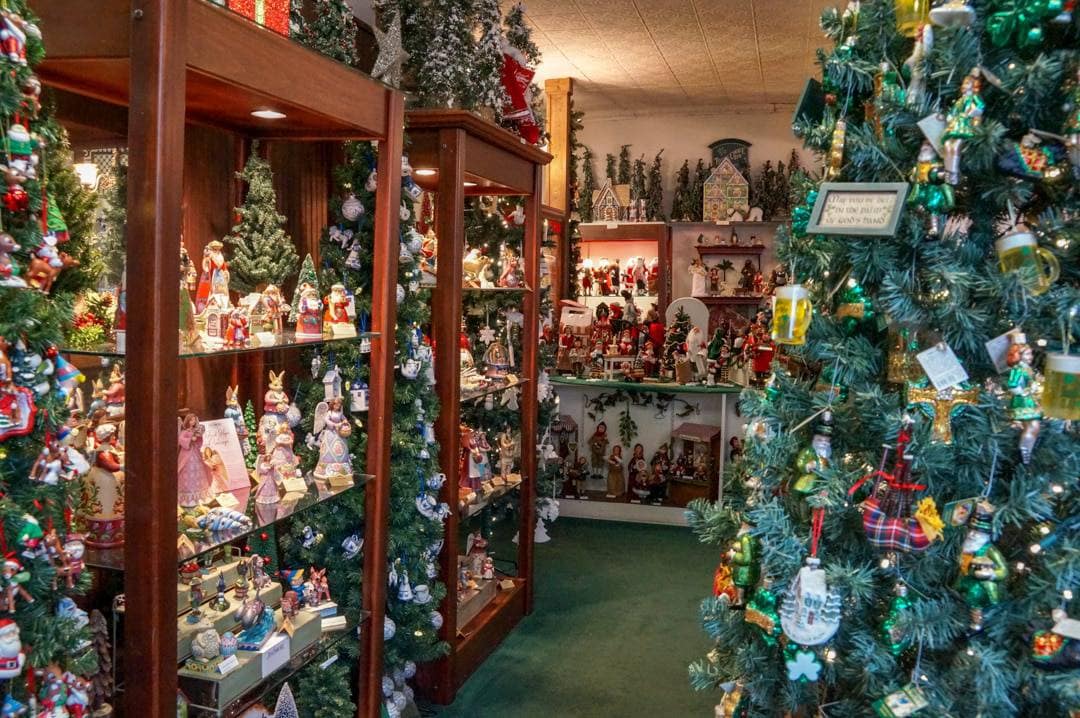 Inside I found the floor-to-ceiling displays of Christmas-themed trees with ornaments, snow globes, sculptures and decorations in all shapes and sizes.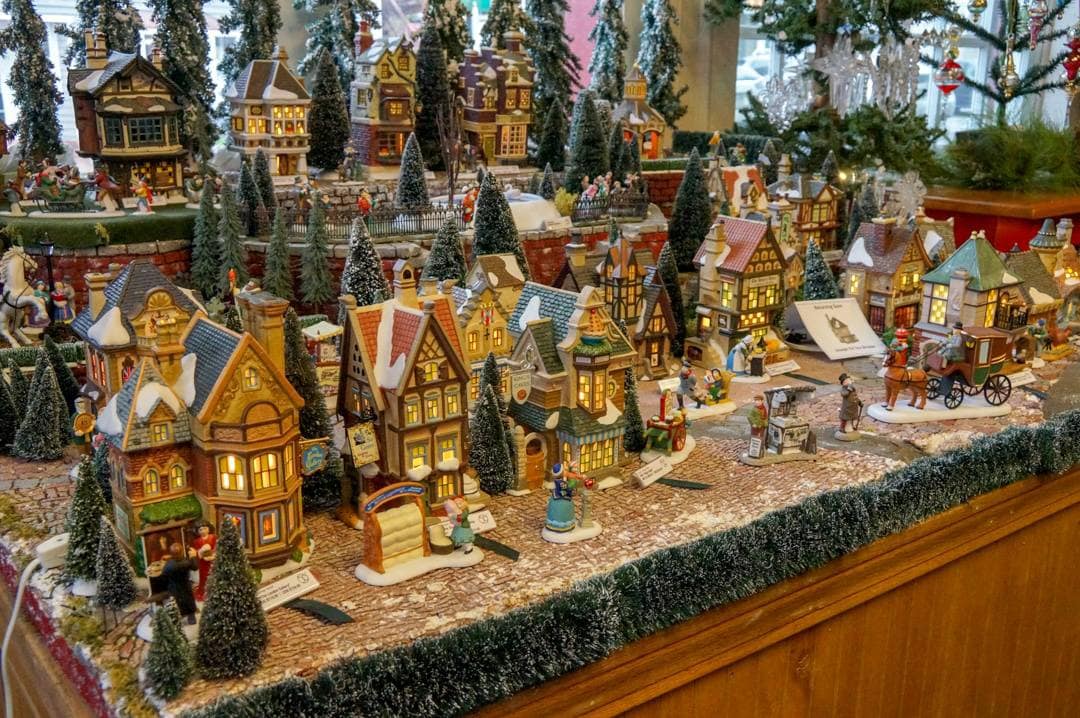 I thought about all my friends who collect pieces for their winter village collections as I walked from room to room in amazement.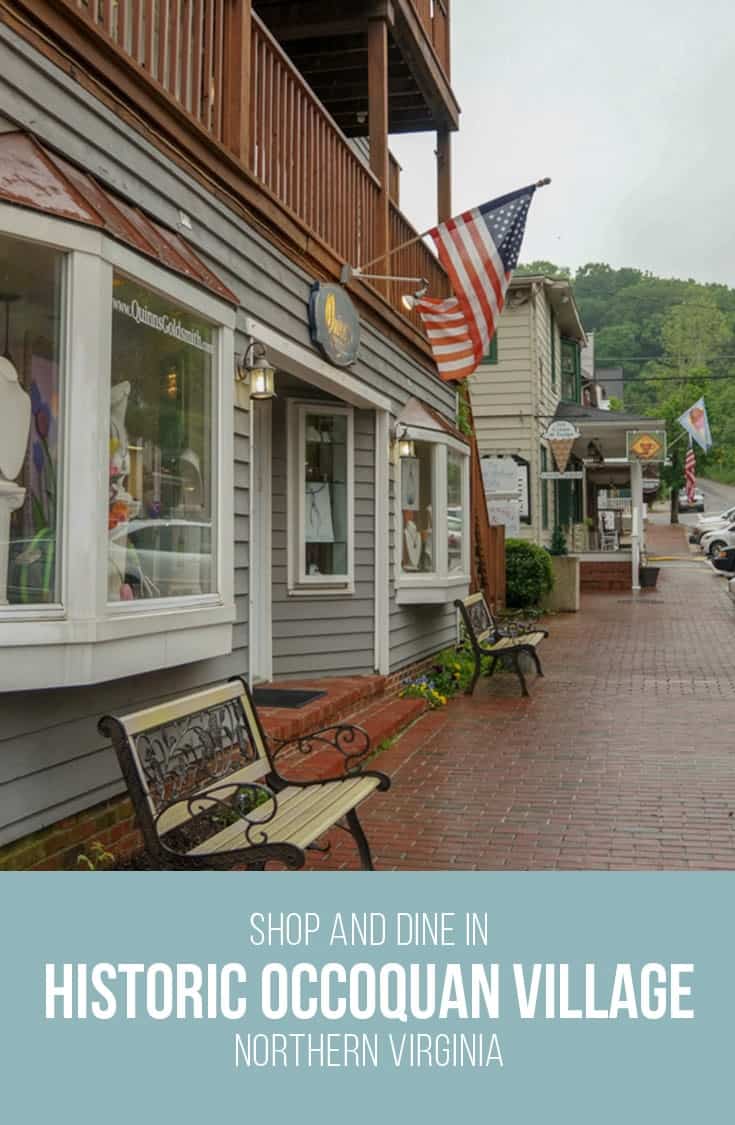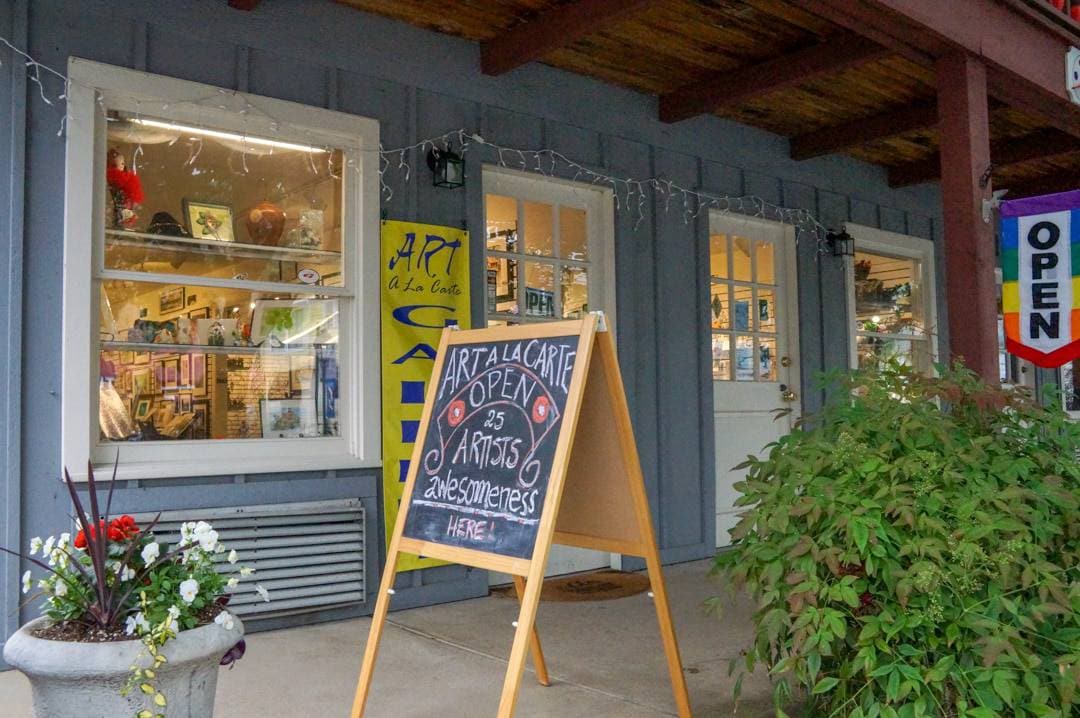 Each store features an owner with a unique story and a passion for what they do. Something I always find inspiring when I meet other people who pursue their dreams. The street is filled with "awesomeness," as this sign suggested.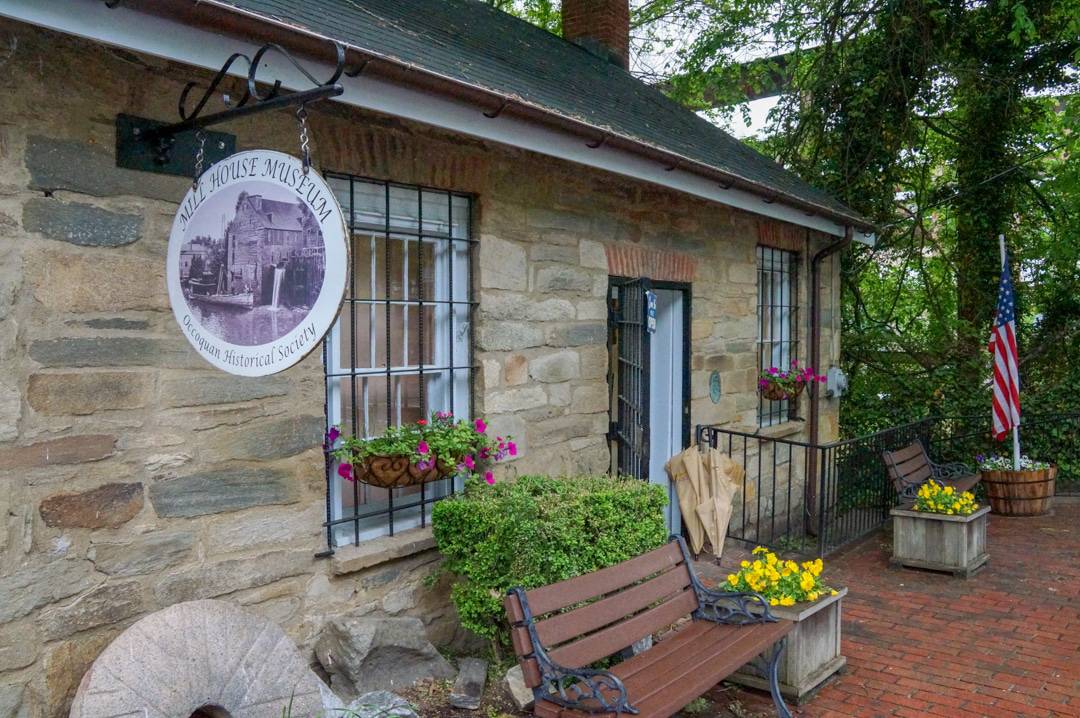 I also stopped into the Mill House Museum, a small local collection of the history of Occoquan Town from its Mill days to the cute small town community of shops it has become.
The Town of Occoquan also features historical tours and ghost walk for those who love the historical sites of these little towns. They also host year-round events and activities highlighting its many artists and community members.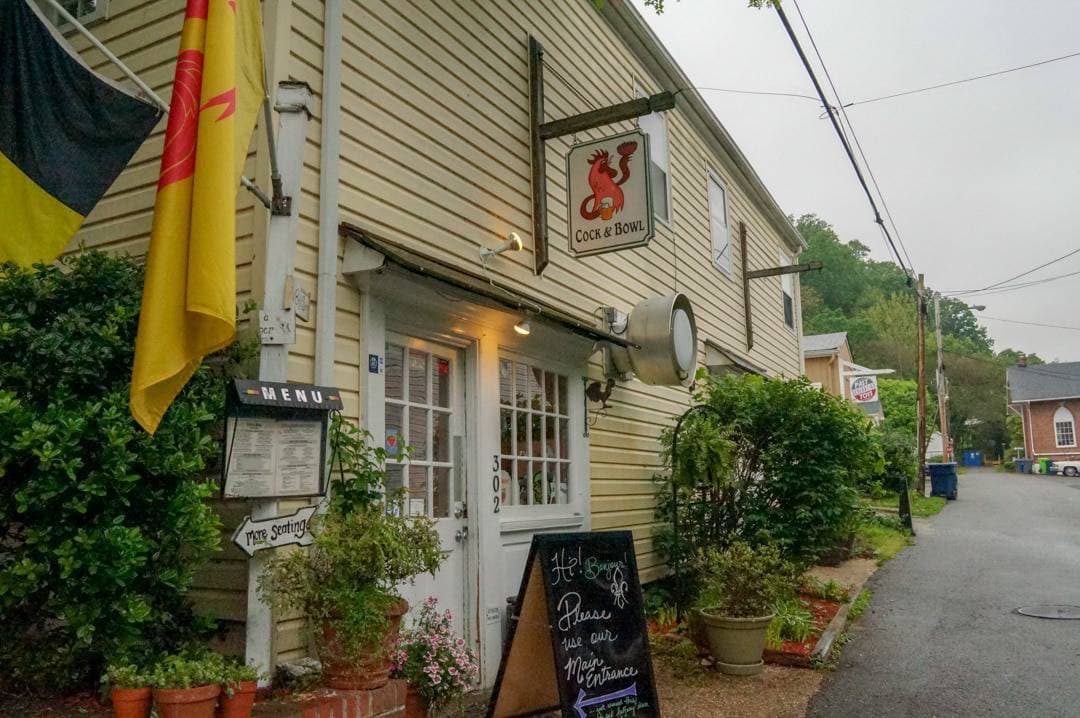 Where to Eat in Historic Occoquan Village
I must tell you about the fabulous Bowl Restaurant in Historic Occoquan Village. Only because if you don't happen to walk down the little side street it is hiding on, and if you judge a book by its quiet outside decor, you may walk by one of the most amazing little local restaurants you can find.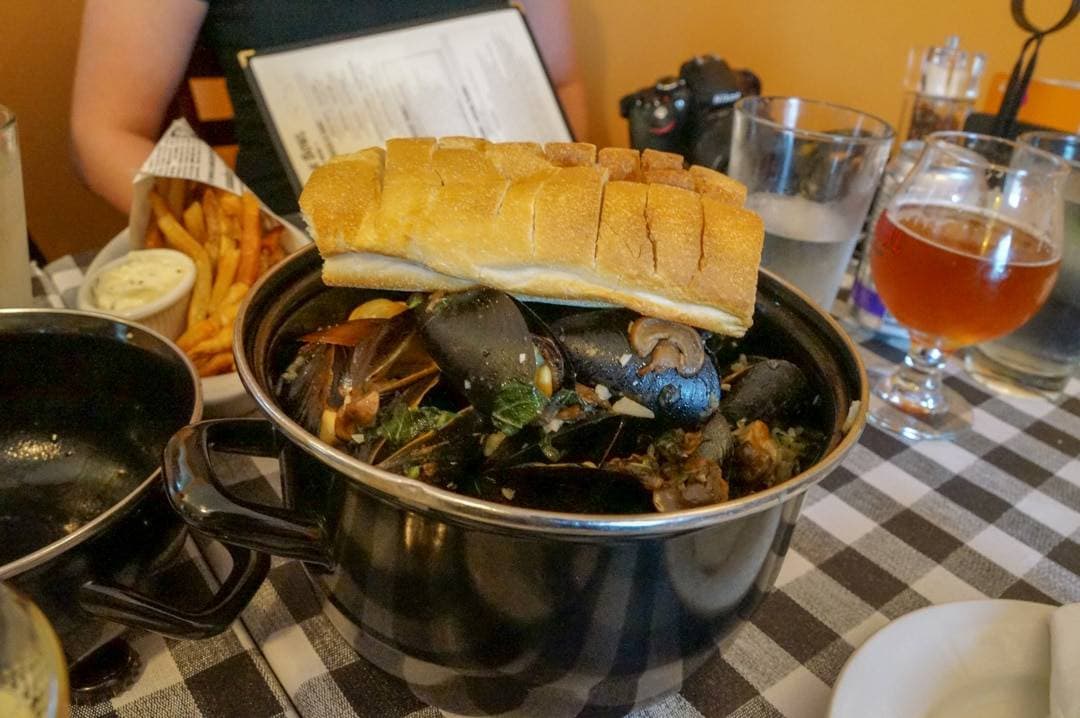 Bowl Restaurant
We could not have picked a better spot for lunch on a cold and rainy day—a cozy pub with a European bistro menu and an impressive Belgian beer selection. We had a delicious pot of mussels to start, one of their many specialties. They have eight different varieties of mussels to serve.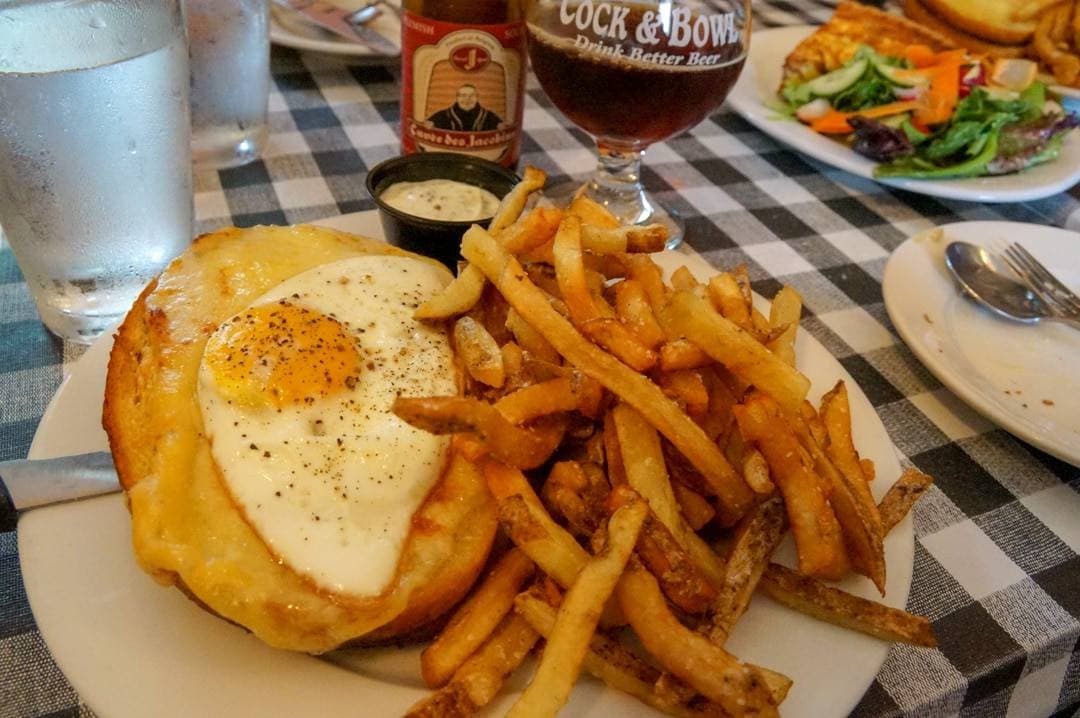 I chose the Croque Madam, a delicious open-faced sandwich for my main dish. Served on sourdough bread with melted Gruyère cheese and topped with a sunny side egg and a side of Belgian Frites, I couldn't have asked for a better rainy day meal.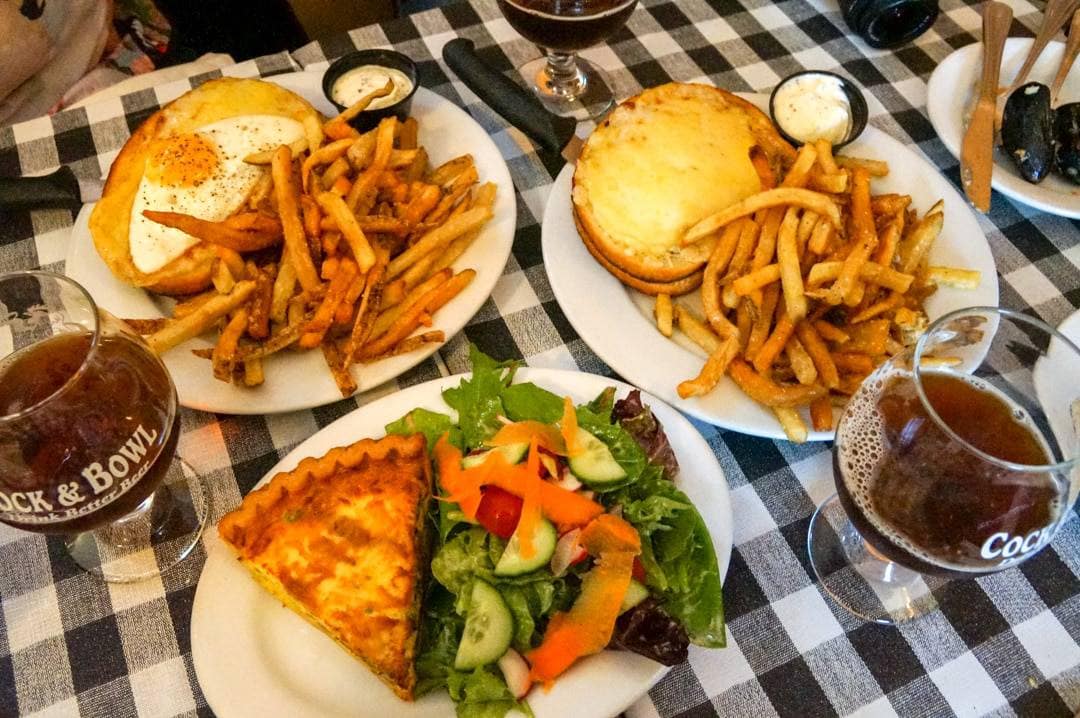 Suppose you happen to be visiting Northern Virginia or planning a trip to the region, and you love small towns and laid-back, cozy shopping vibes. In that case, I know you would like a visit to the Historic Occoquan Village in Prince William & Manassas Region. For more travel ideas, see our
For more travel ideas, see our Virginia Travel Guide page.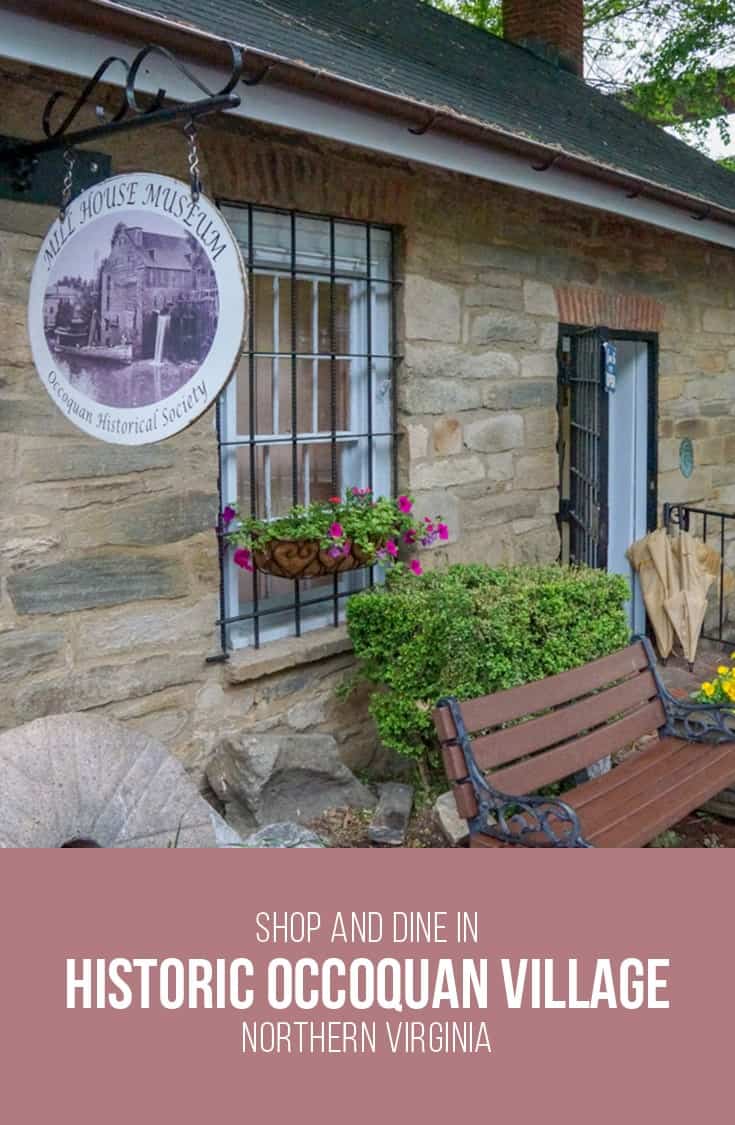 Prince William & Manassas Region Virginia
There is much to do in Prince William & Manassas region of Virginia, especially for those seeking a break from urban centres. They have some small towns like Historic Occoquan Village to see. Outdoor lovers will love nature trails and water sports, and history buffs will enjoy all the cultural centres, museums and, of course, the Manassas National Battlefield Park.
Travel assistance on a media press trip: Prince William & Manassas Convention and Visitor's Bureau