This article may contain affiliate links. Clicking on or purchasing products we recommend through a link may earn a small commission. Read our disclosure and privacy policy page for details. *COVID-19 TRAVEL ALERT – Travel recommendations offered on this site are not to encourage you to travel against travel advisories.
I finally got to see the more elegant side of Cuba and I wish I had a camera on my face when I first walked into my hotel room. I didn't know there were hotels like this in Cuba and it has me thinking what else have I been missing. The Iberostar Playa Pilar is rated number one in the Cayo Guillermo region, and after my stay here I can see why.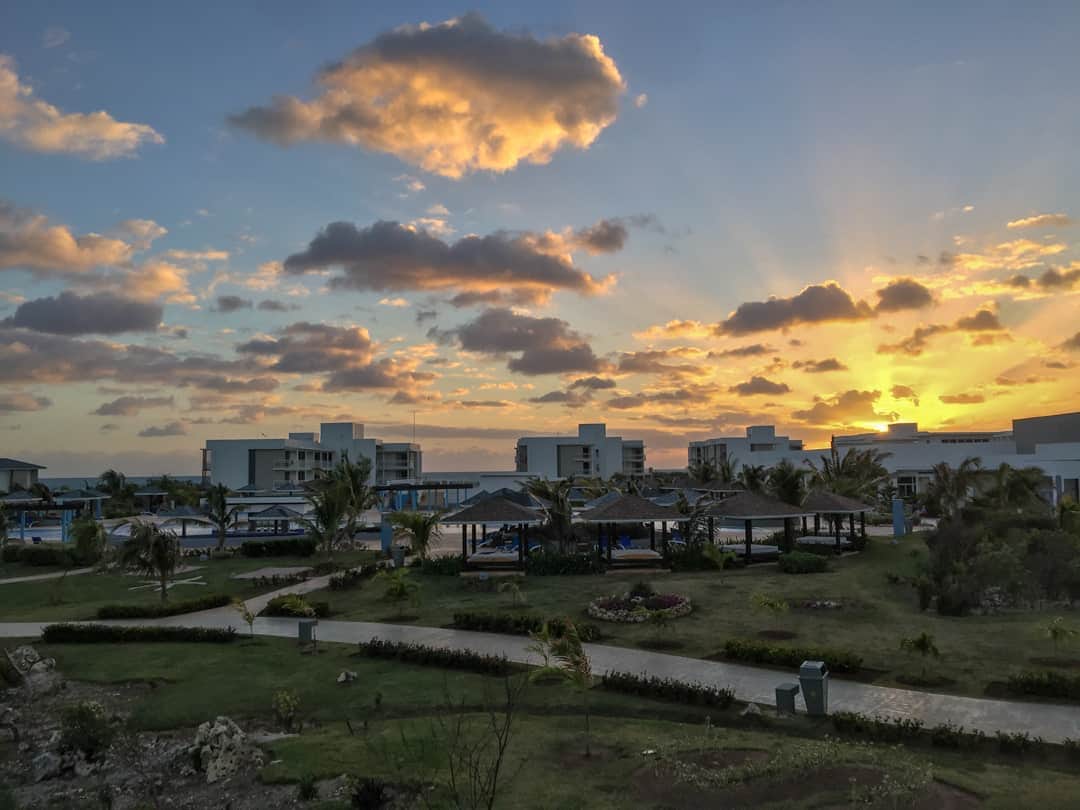 Iberostar Playa Pilar Location in Cayo Coco
We flew into the Cayo Coco Jardines del Ray airport, and 40 minutes later we were at the hotel. The hotel is situated in Cayo Guillermo in the Ciego de Avila Region of Cuba.
Iberostar Playa Pilar Junior Suite Room
I stayed in a Junior Suite which I loved very much. It was a spacious room with more modern Cuban furnishings than I am used to seeing in the country. Here is a video walkthrough of the room as I first entered.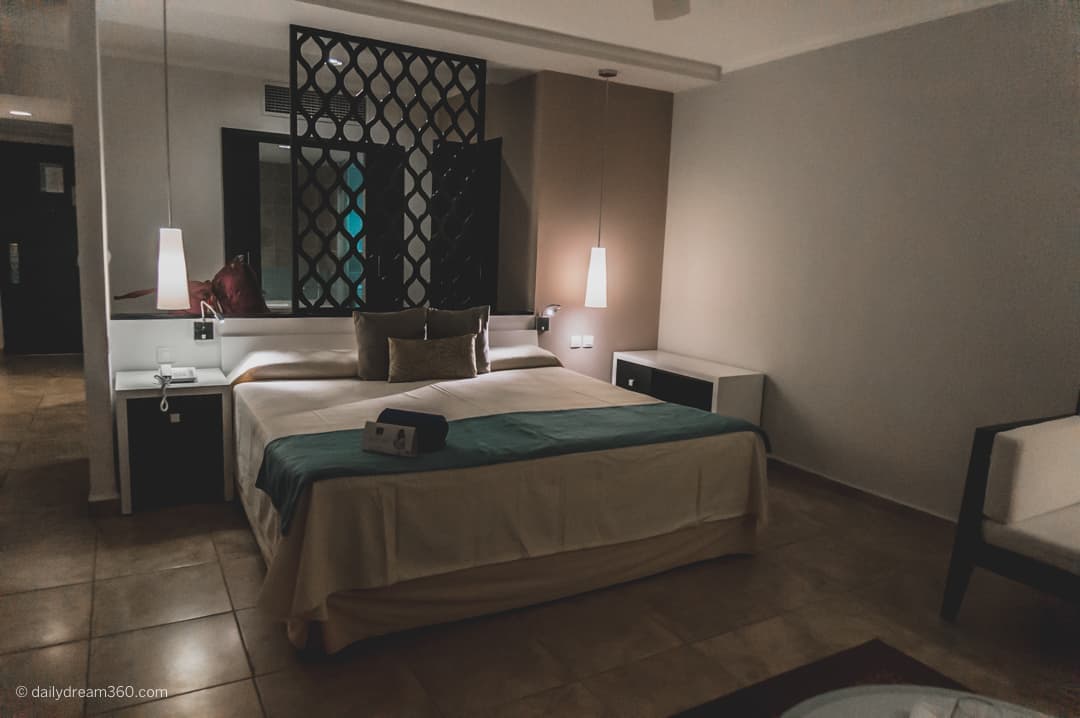 The Junior Suite Room included:
King Bed
One night stand
Sofa
Chair
Coffee Table
Patio with lounger and two chairs
Plenty of lighting
Refrigerator (stocked with water daily)
Coffee machine
Toiletries
Walk-in closet
Safe (large)
Shower with rain head
Bathtub
Here is a video walkthrough of the room during the day.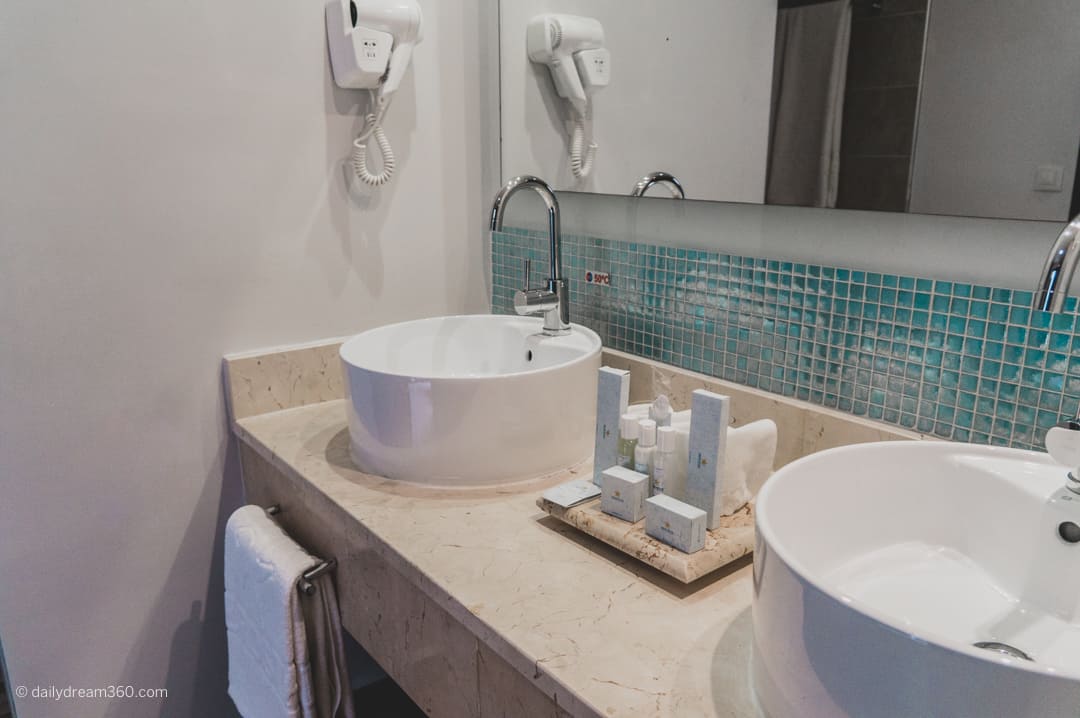 The bathroom had modern amenities including these deep sinks, a shower and a bathtub for relaxing in. Toiletries are provided, but I recommend bringing your own.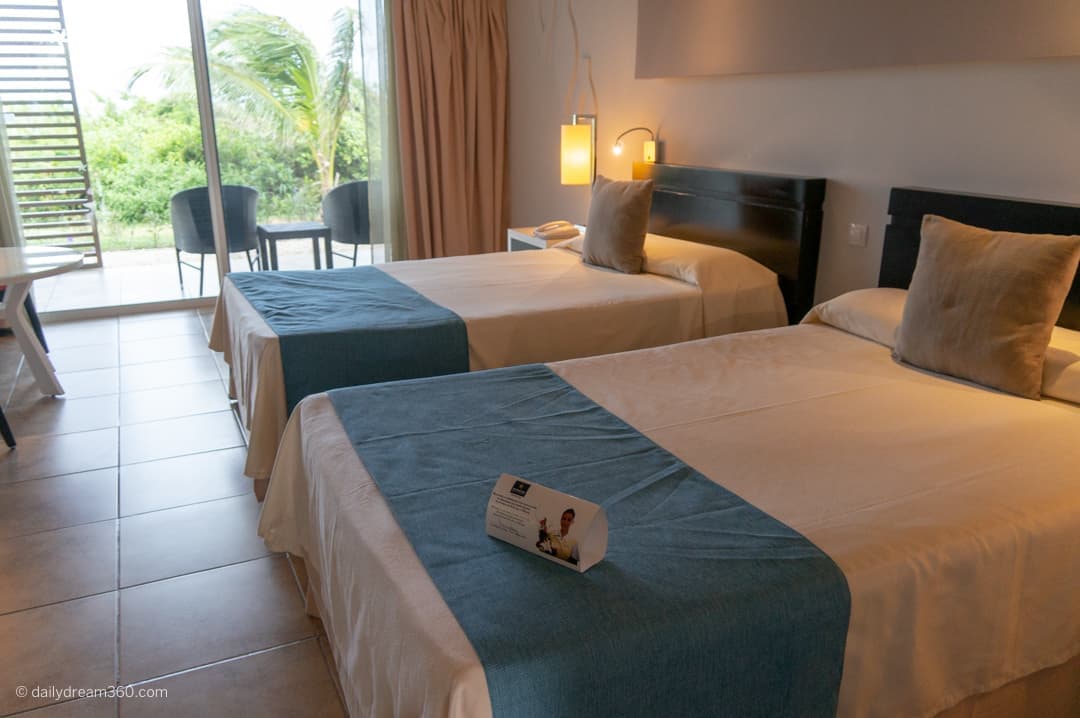 Iberostar Playa Pilar Standard Room
The majority of the rooms at the hotel are standard rooms. I got a quick tour of this type of the room so you can see the difference. The furnishings and amenities still had that modern touch, keeping it in that 5-star rating. Standard rooms are a bit smaller and have all the basic needs. They come in double beds or king bed options.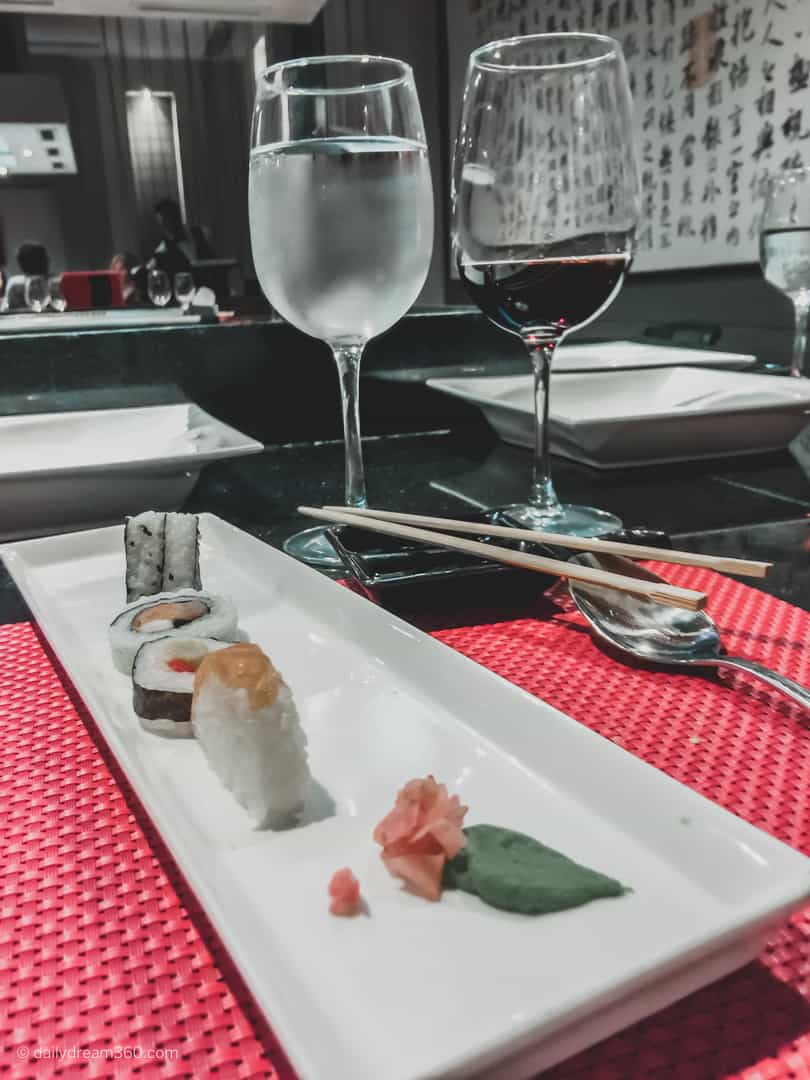 Iberostar Playa Pilar Dining Options
The Main Buffet
I was happy to see a lot of selection at the buffet for breakfast. There was plenty to choose from, including fruit, cereal, cheese, deli meats, yogurt, juices and hot items like prepared eggs, bacon and more.
There were two egg and pancake stations in the buffet where eggs could be made to order in an omelette, or however you like. They also made French toast and pancakes here. For kids, I watched as the chef made little fish-shaped pancakes with dyed pancake batter.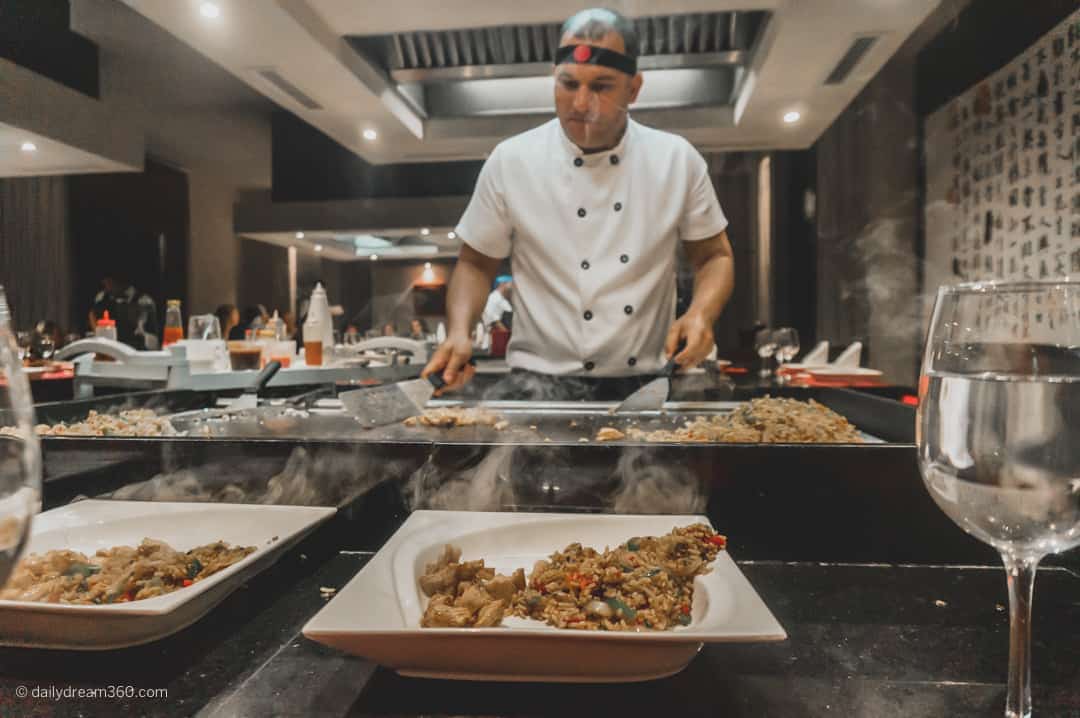 Japanese A la Carte Restaurant
This restaurant was a fabulous and fun experience as the chef entertained us throughout the night as he prepared the food before our very eyes.
Read More: A Look Inside the Iberostar Laguna Azul Varadero Review

Iberostar Playa Pilar Cayo Coco Resort Beach
If you are a lover of long white sand beaches, this hotel may disappoint you. It is located on a rocky shore. The sanded area is broken up by a massive boardwalk that ran along the water over the rocky areas.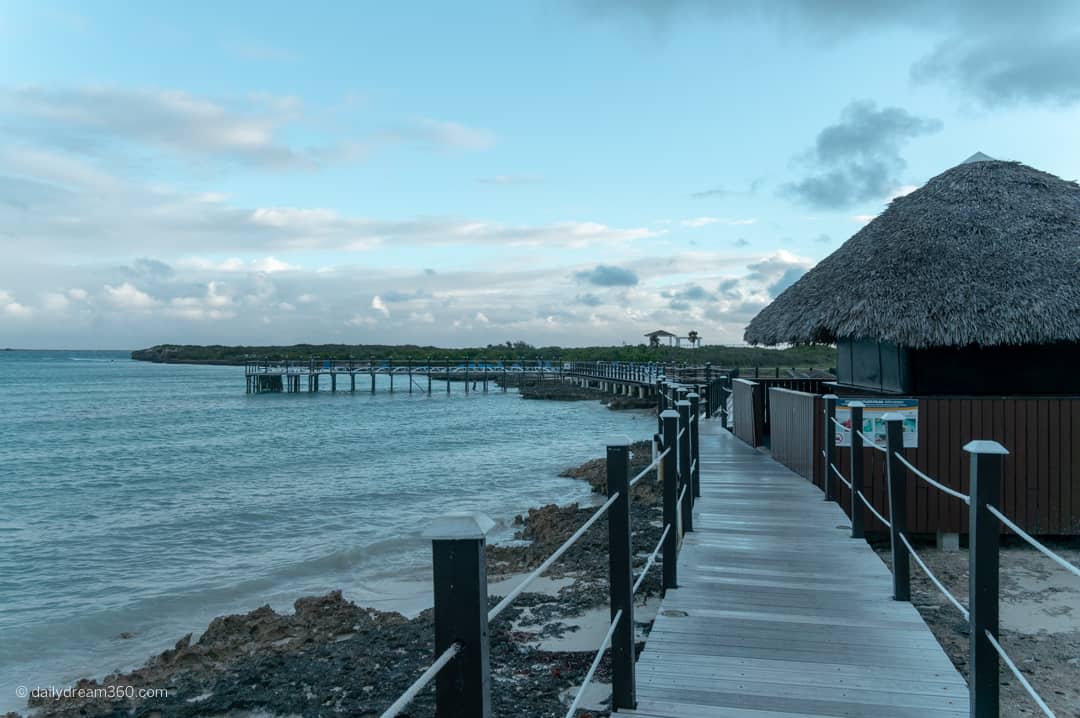 There is some beach access in front of the water sports facilities, and you can walk along the beach up to Playa Pillar Beach, a popular tourist attraction located 5 minutes away (or 25 minutes walk along the beach).
Read More:Dream off the resort tour of 3 Cities in Eastern Cuba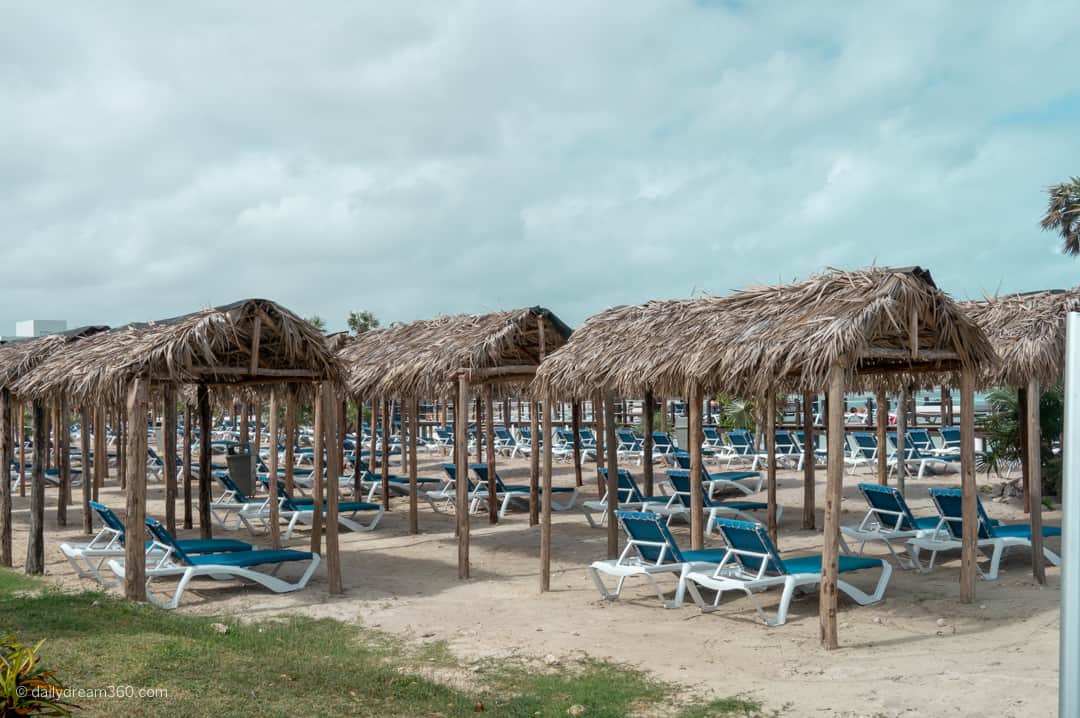 Beach has plenty of umbrellas for shade and a few beds. However, these were reserved early, so make sure to get out there before 7 AM if you plan on getting one of the shaded beds on the boardwalk. Otherwise, there is plenty of shade behind the boardwalk (as featured in the pic above).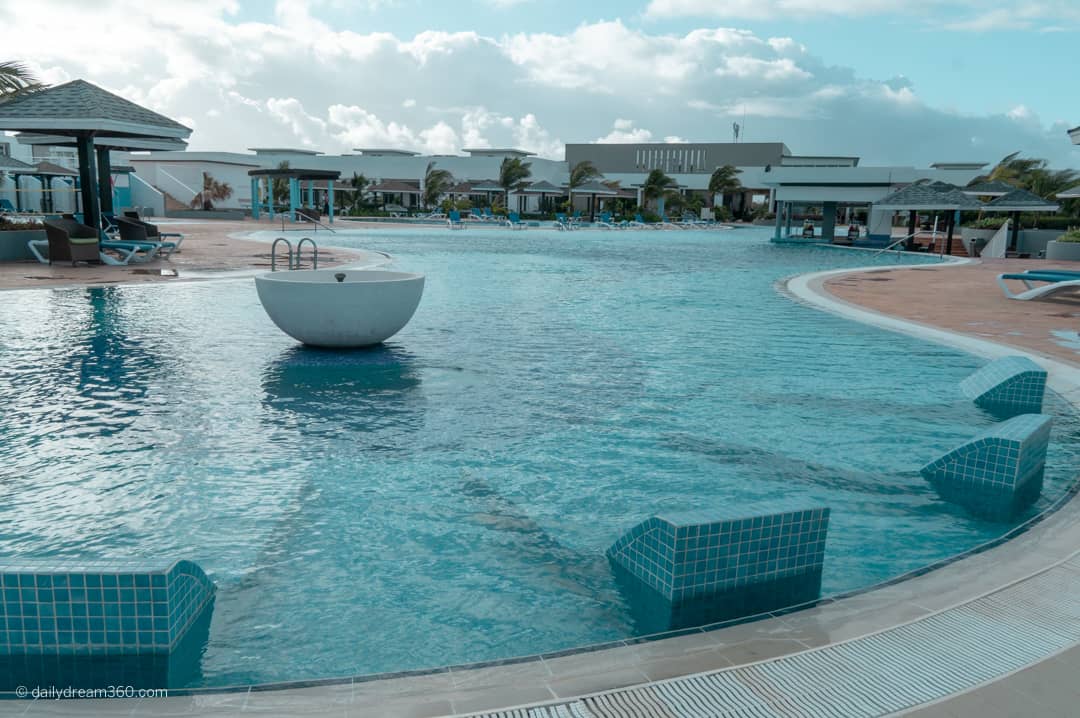 Iberostar Playa Pilar Pool
There is one large pool in the centre of the resort. I found this unfortunate as I often like to sit at a quieter pool. They had loud music playing at the pool all day, and the animation team was also running activities throughout the day.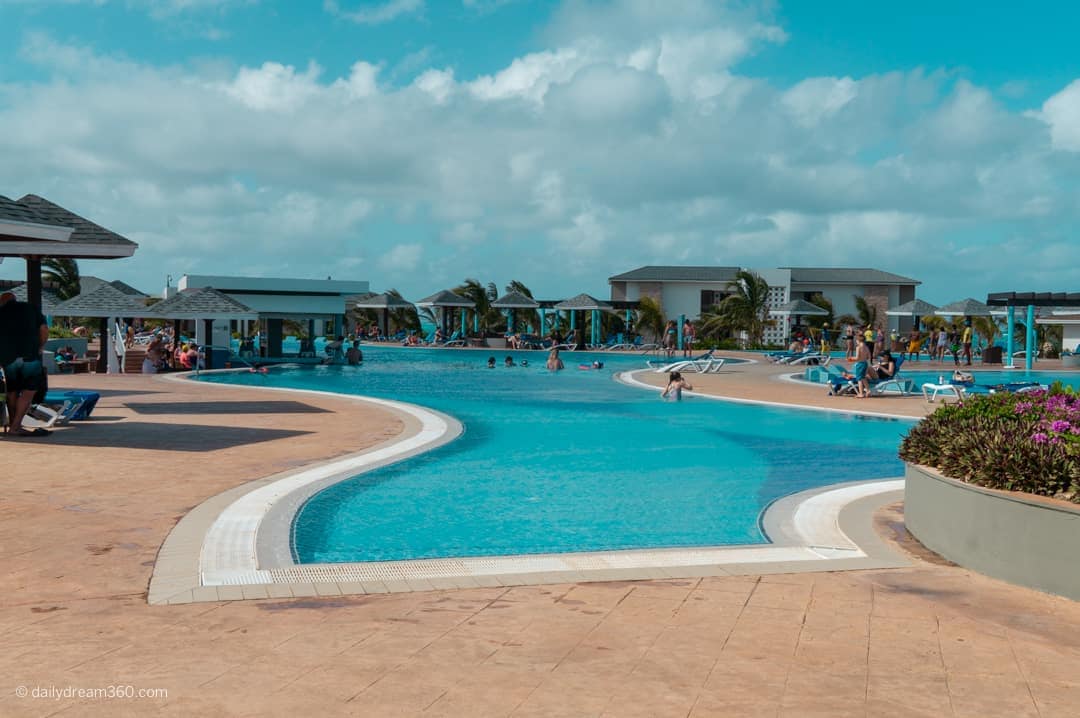 It would have been nice to have an adult pool that was quieter than the main one. That said, the resort does have a spa, so if you have a spa room or get a spa treatment, there is an adult's only spa pool available.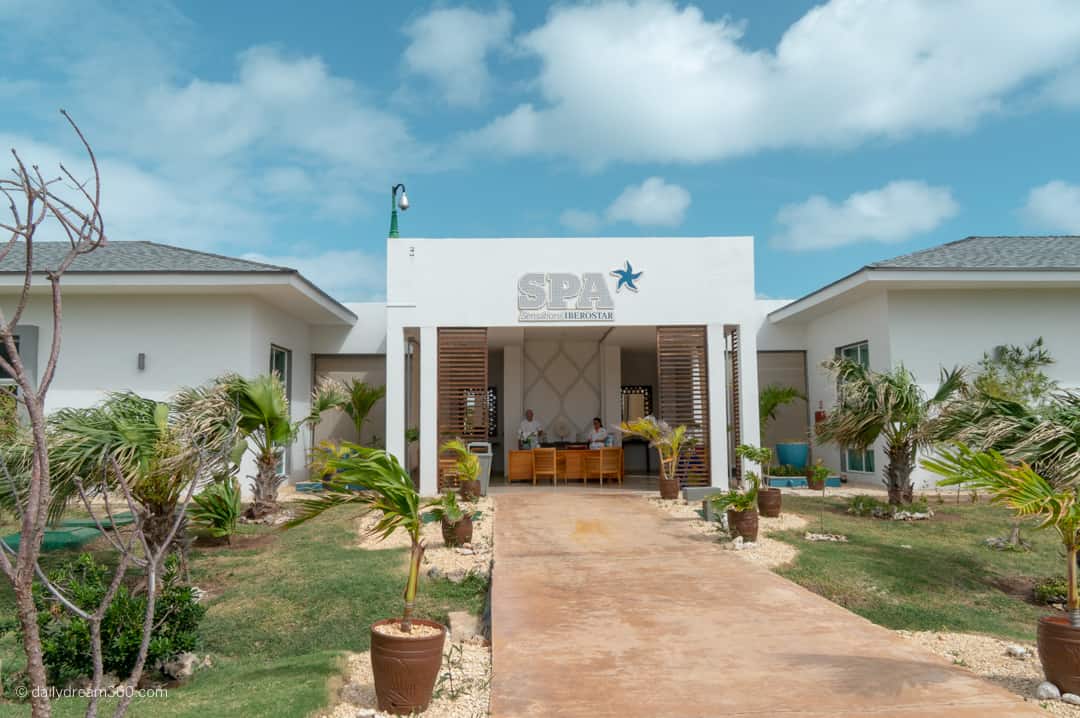 Other Resort Amenities
Spa (additional cost)
There are some rooms called spa-swim out suites that have a private swim out pool in front of them and include a spa treatment, but you can book individual treatments if you like upon arrival.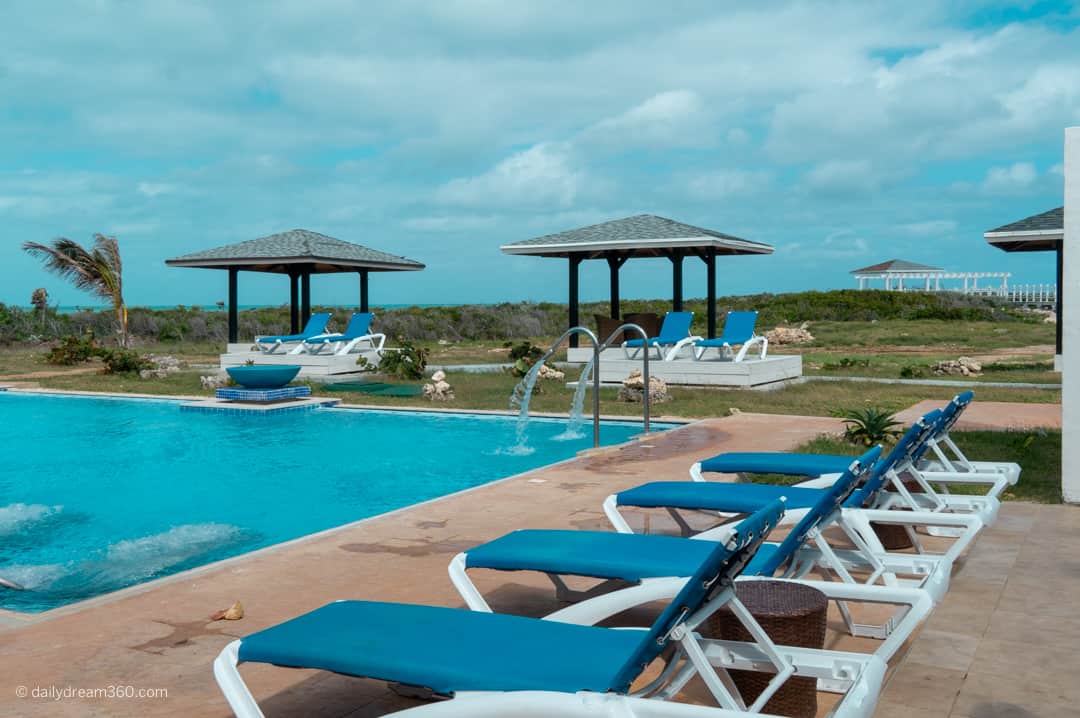 For guests of the spa or the swim-out suites, there is access to this private spa pool. I tried to see a spa suite, but they were all booked, so I was unable to photograph one.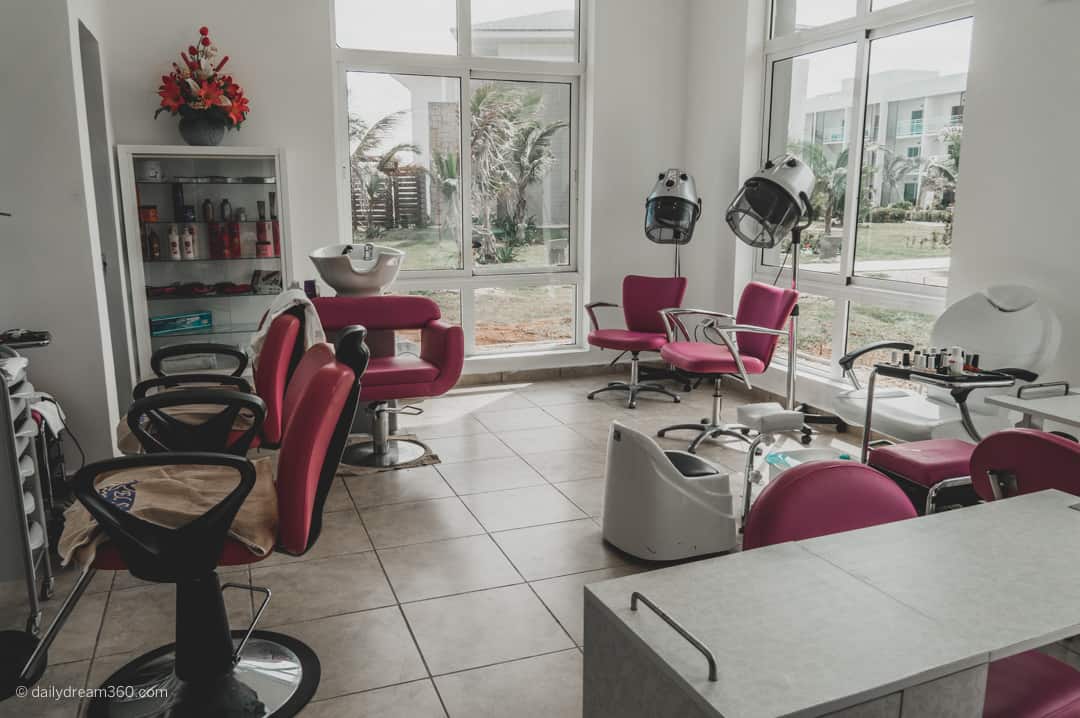 The spa building also was home to the salon and fitness facilities.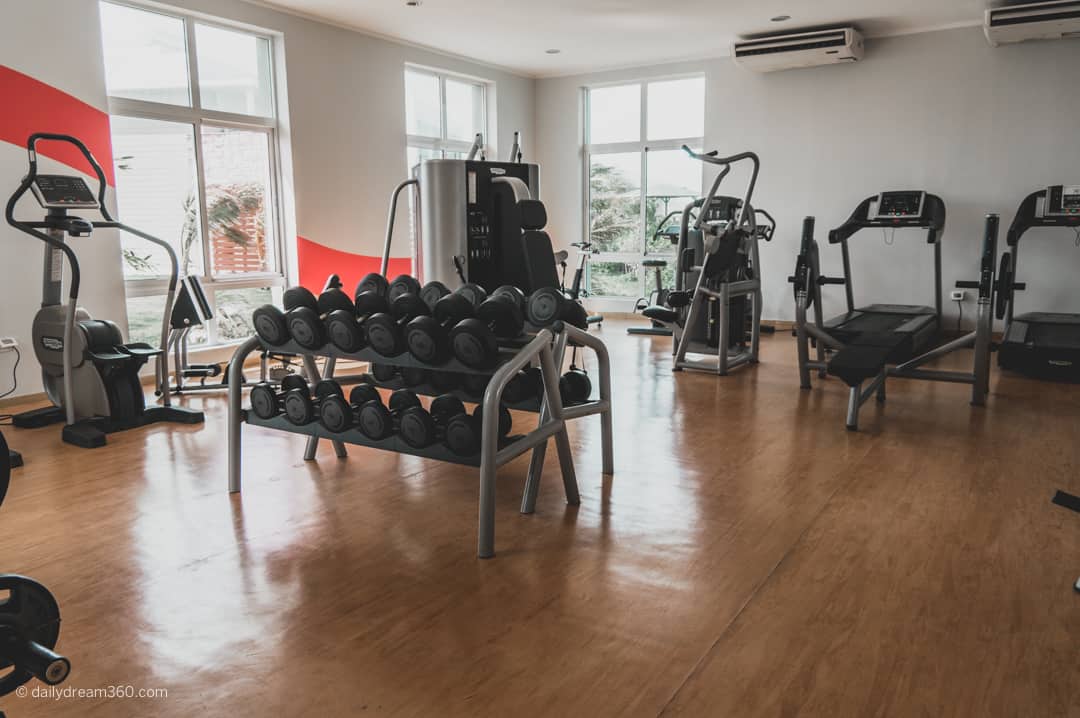 The fitness room is open to all guests of the Playa Pilar resort and featured several cardio machines and loose weights.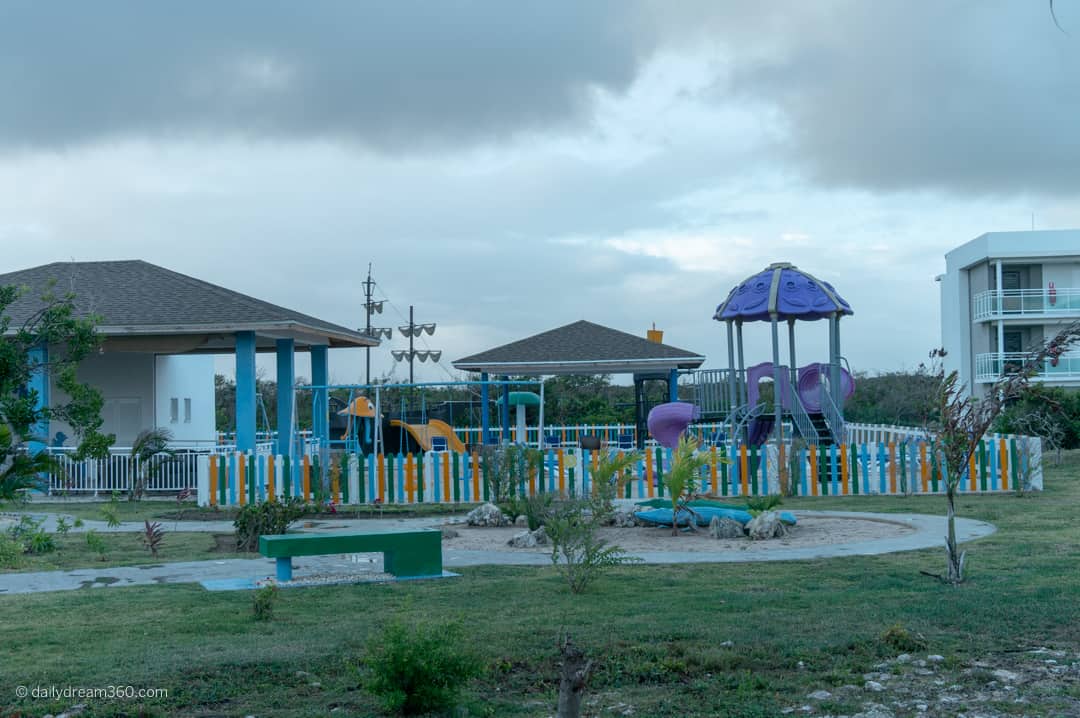 This Iberostar hotel had a kids club area, but not the new big kid's water park like some of their more modern hotels.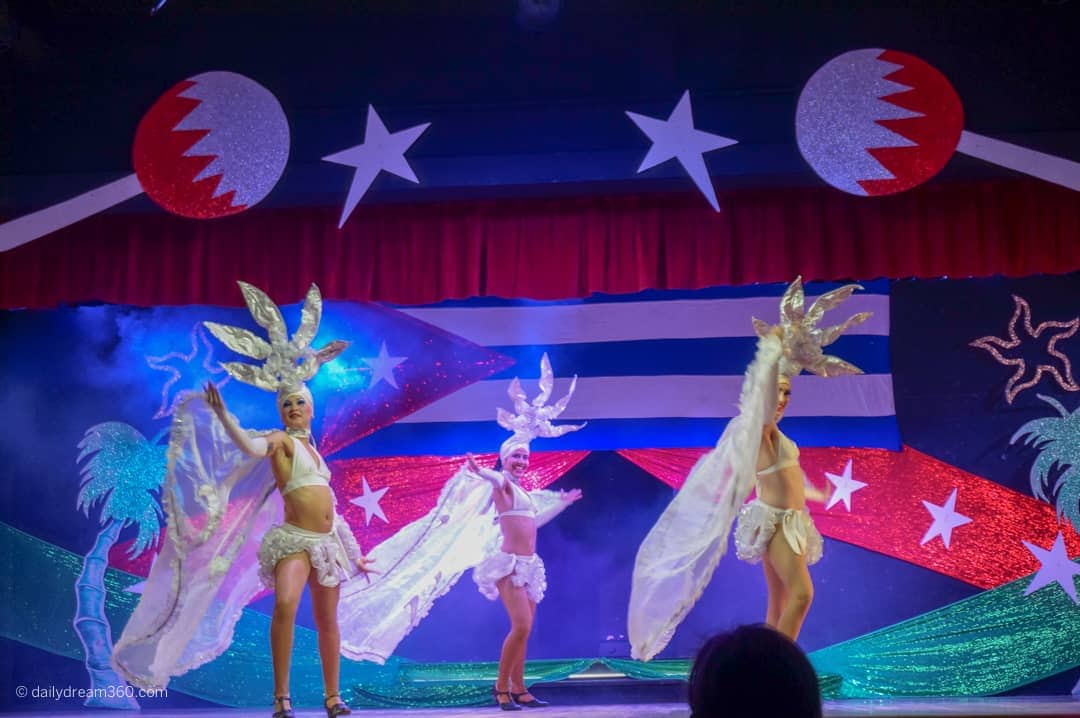 Showtime and Resort Activites
The animation team is around all day to entertain you around the pool and at the beach too. The beach had a water activity area with ocean access despite the rocky shore.
Each night the animation team put on a different themed show. This photo was from their Cuba Night, where they featured some fantastic costumes and Cuban dancing.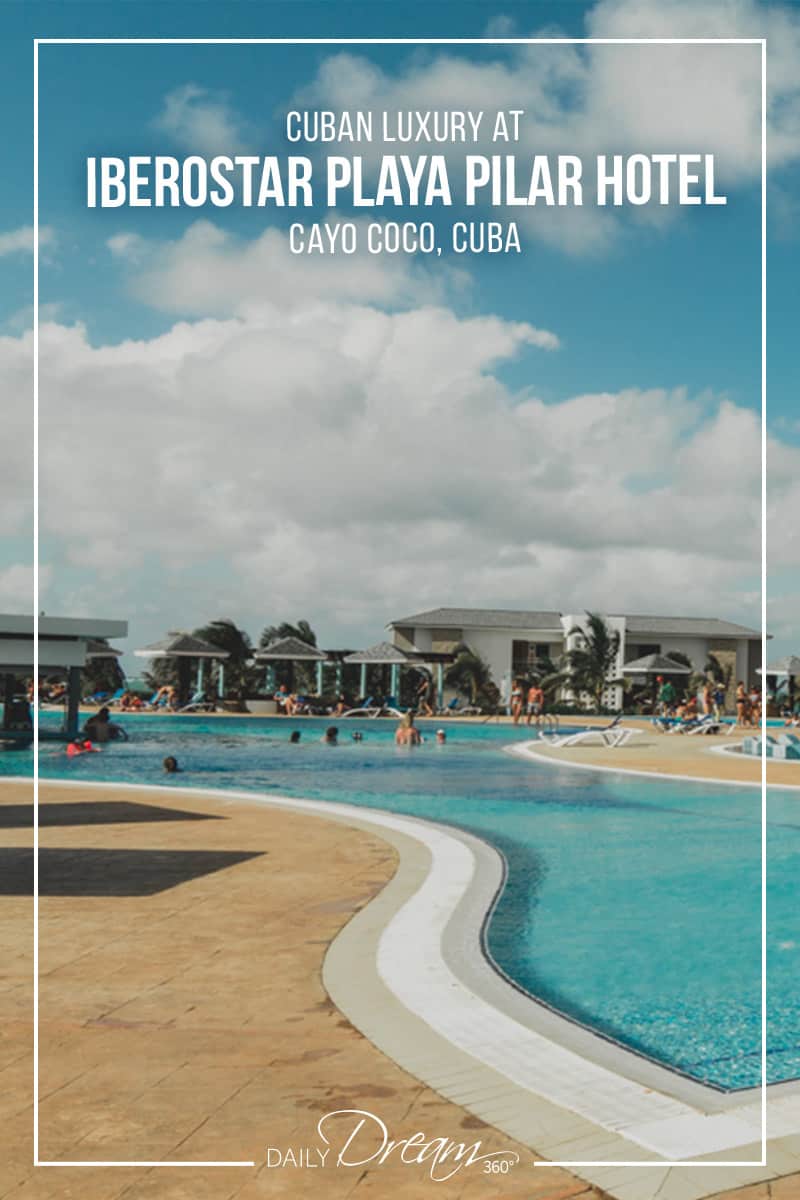 Disclosure: Travel assistance provided by Iberostar Hotels during a media FAM trip; however, the opinions in this post are my own.