This article may contain affiliate links. Clicking on or purchasing products we recommend through a link may earn a small commission. Read our disclosure and privacy policy page for details. *COVID-19 TRAVEL ALERT – Travel recommendations offered on this site are not to encourage you to travel against travel advisories.
It's 7:00 AM and the rest of my family is fast asleep inside the cottage. Not many would get up at the crack of dawn on a cottage vacation, but for me and mosquitoes biting my ankles, this is prime time in Tweed Ontario. It's that incredible moment that I get to have the entire Moira river all to myself.
My Imperfect Moments in Ontario's Highlands
It starts off at the dock, me in my awkward life vest and water shoes trying to untie the kayak which wobbles in the calm water. I place my coffee cup inside the kayak, and I can't wait to get out there. Me, birds, the sun rising and my first coffee. As I awkwardly try to get into the kayak, it tips a bit farther than I'm ready for and before I know it, I go in and so does my perfect first cup of joe.
The funny thing is none of my family members knows that this ever happened to me since no one was up to see it. I could have tied up the kayak and made my way back inside to change into dry clothes and grab another cup of coffee, but instead, with wet clothes, I got back into that Kayak and did my morning run down the Moira River. By the time I got back, I was dry and forgot about that one little mishap.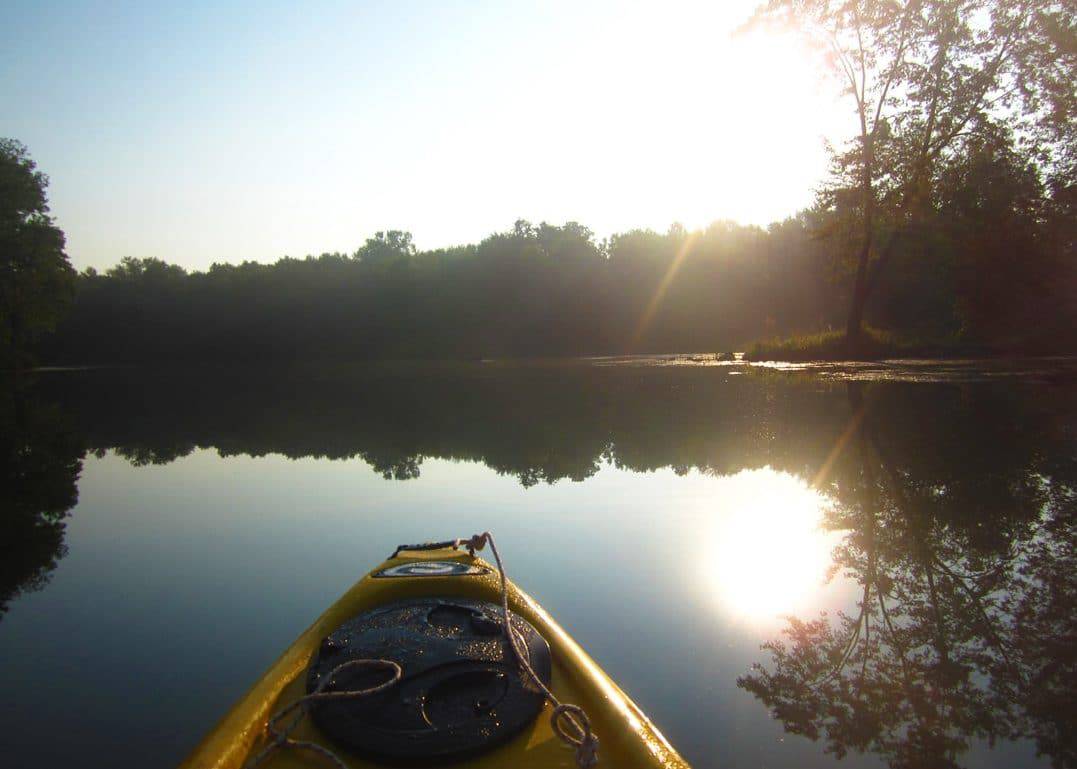 Imperfect Moments Can Lead to New Discoveries
Sometimes these little moments, which don't go as we plan, end up being the ones we remember most. This one time, I was on a road trip with one of my besties, and it was raining so hard I could barely see through the windshield. When we got into Haliburton, there was one empty parking meter, and I had to park the car just to get out of the storm.
We were both hungry, and this rain did not look like it was letting up anytime soon. In front of the car was McKecks Tap and Grill and we did the only thing we could – run out of the car and into that bar as fast as we could. The place had just opened, as our luck would have it, and we ended up having the most delicious meal while the storm blew over.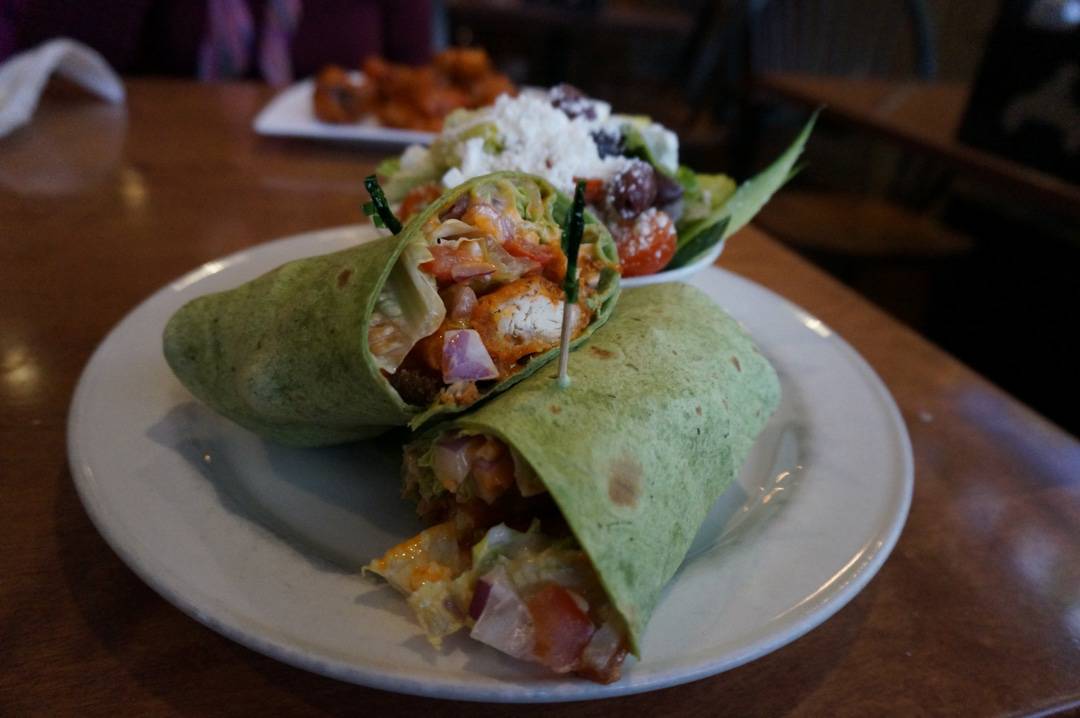 That's the thing about Ontario's Highlands, it may appear to be just an ordinary tavern, but then it just might surprise you. On that very same trip, we stopped in this quiet little town called Wilno. There was one restaurant called Wilno's Tavern, and there we had the same revelation. We were expecting pub food, but inside the middle of its menu were the most delicious pirogues I have ever eaten. Who knew I was driving through one of Ontario's first Polish settlements?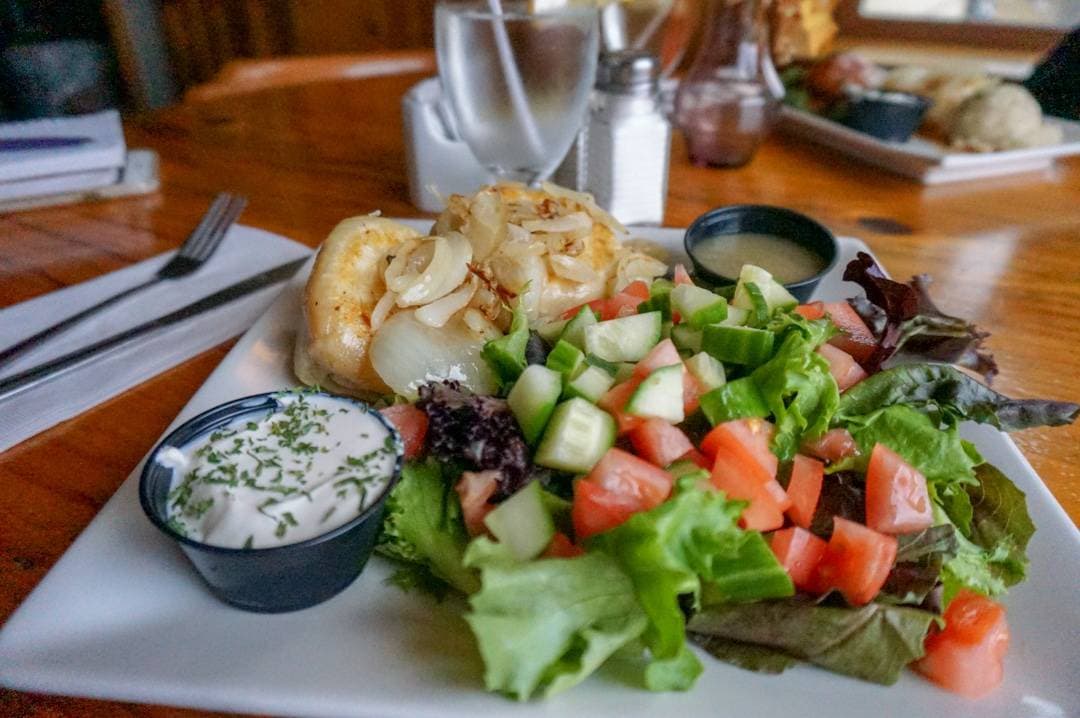 You Don't Always Have to Be Perfect
Ontario's Highlands isn't just about road trips or water adventures. It brought out my creative side twice. The first time, during a glass blowing workshop at Artech Glass, where my girlfriends and I decided to try something different. I was trying to blow air into the glass to make a lovely sphere while trying not to put my hands somewhere I wasn't supposed to at that same time. That scary "be in the moment" thinking that is so important while you are participating in glass blowing. Handle the hot metal pipe with your right hand while not letting your left hand instinctively jump to steady the long bar. We learned that forgetting about your left-hand results in a severe burn, something I successfully avoided during my workshop.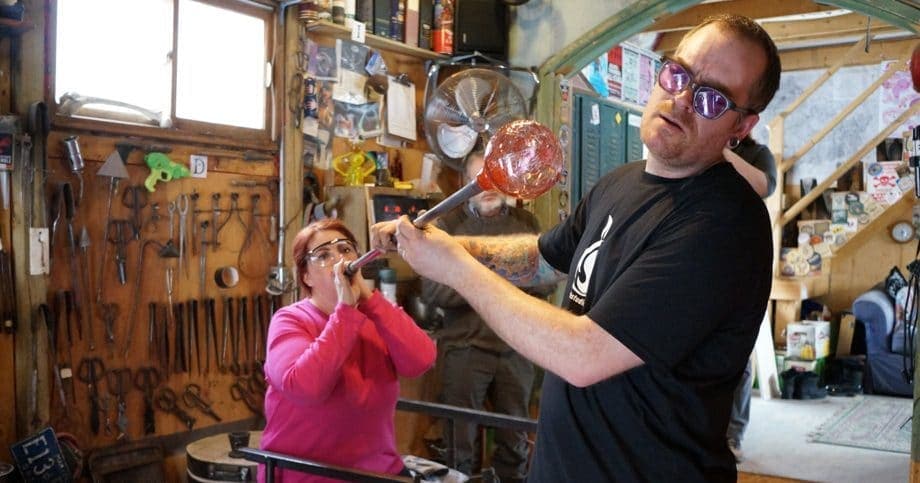 Eventually, the molten glass gave way, and the air started to make its way through. At the end of my weekend, I had three beautiful glass memories to take home. For more on my glass blowing workshop see Customize your Ontario's Highlands Adventures with Yours Outdoors.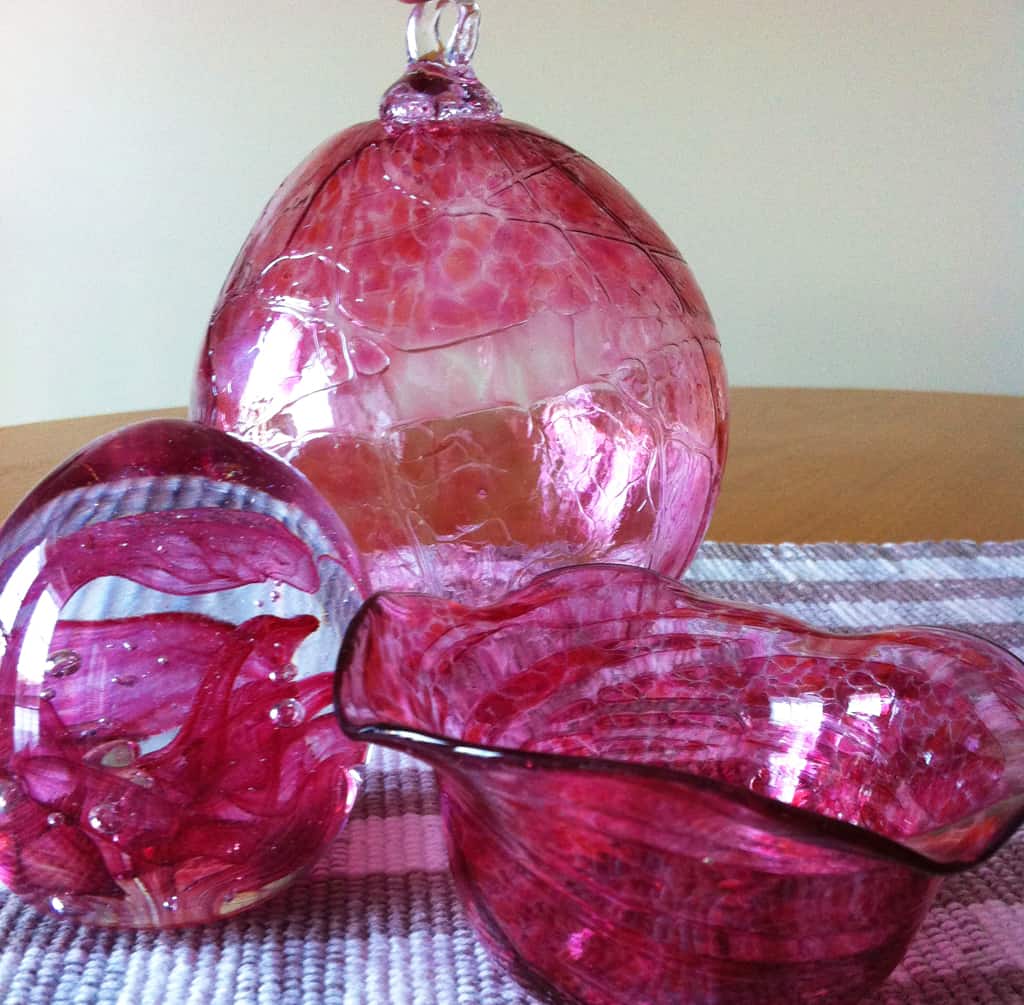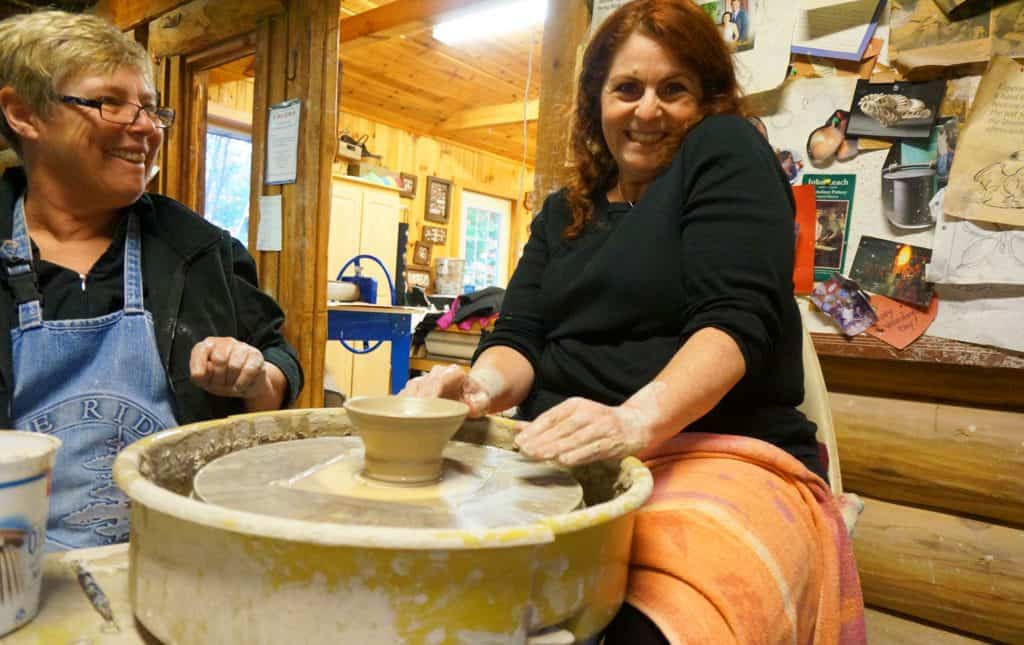 Wonky is now my thing. At my second creative adventure in the region with Earth Wind and Fire Pottery, I awkwardly learned how to handle clay on a pottery wheel. After a few attempts, I discovered I wasn't so bad getting those wall lines up (that's pottery lingo). Pottery has a bit of science to it, but I decided then and there I wanted a matching wonky piece of art to go with my glass blowing masterpiece. It's easy to be imperfect in pottery, and the result is perfection! For more on my Pottery Experience see Gone to Pot with Yours Outdoors in Haliburton.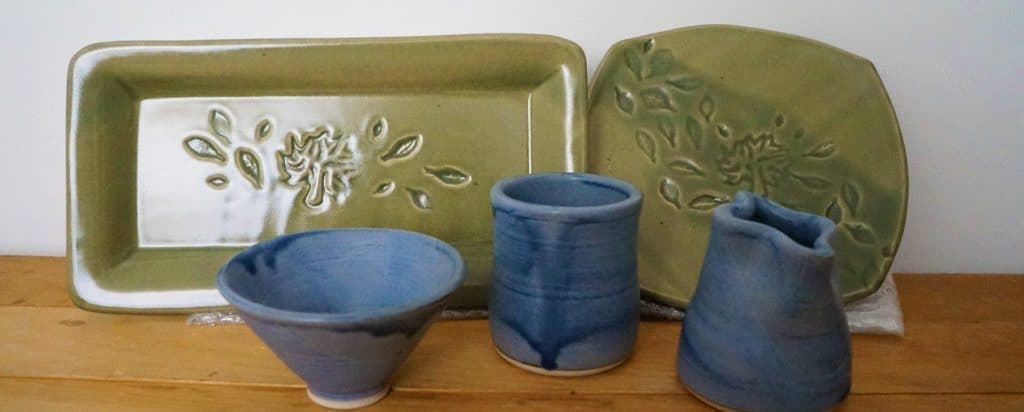 Perfectly Imperfect Moments
No vacation or road trip can be perfect, and sometimes those little moments when things don't always go as planned, or when your GPS suddenly barks "recalculating" well those – end up being my favourite! For more of my fun adventures in Ontario's Highlands see these posts.
What Type of Wanderer are You?
I am a Memory Maker: Memory makers look for experiences that can evolve into annual or time-honoured traditions they can expect to enjoy again and again. Meeting interesting characters and discovering original stories is key to the memories they seek to create. Visit Ontario's Highlands new website
Visit Ontario's Highlands new website comewander.ca and discover what type of wanderer you are and what experiences fit with your travel persona.
This is a sponsored post. However, the opinions are completely my own based on my experience.