This article may contain affiliate links. Clicking on or purchasing products we recommend through a link may earn a small commission. Read our disclosure and privacy policy page for details. *COVID-19 TRAVEL ALERT – Travel recommendations offered on this site are not to encourage you to travel against travel advisories.
Stuck at home and need a little inspiration to getaway? We have put together a list of travel inspiration movies that will inspire you to travel. It is the ultimate list of travel movies by genre, which will take you to some faraway places.
Dream it.
Some of my favourite trips are inspired by scenes I've seen in movies that inspire travel. Have you run up the famous steps in front of the Philadelphia Museum of Art after watching Rocky? 
I hope this list of travelling movies has something that will inspire you to travel or take you on a virtual getaway from inside your living room.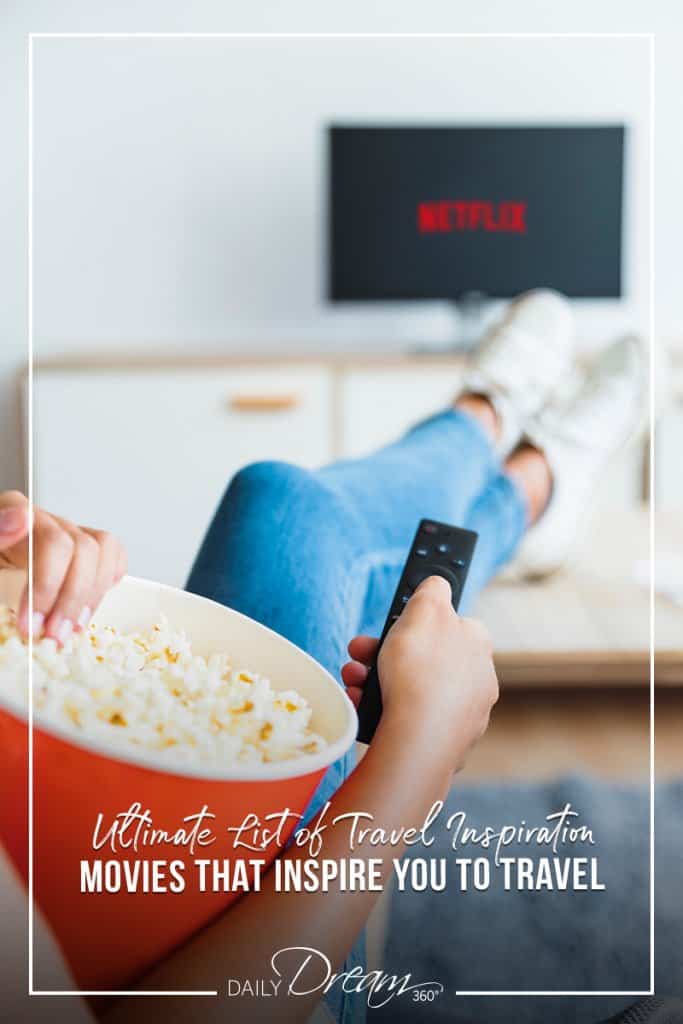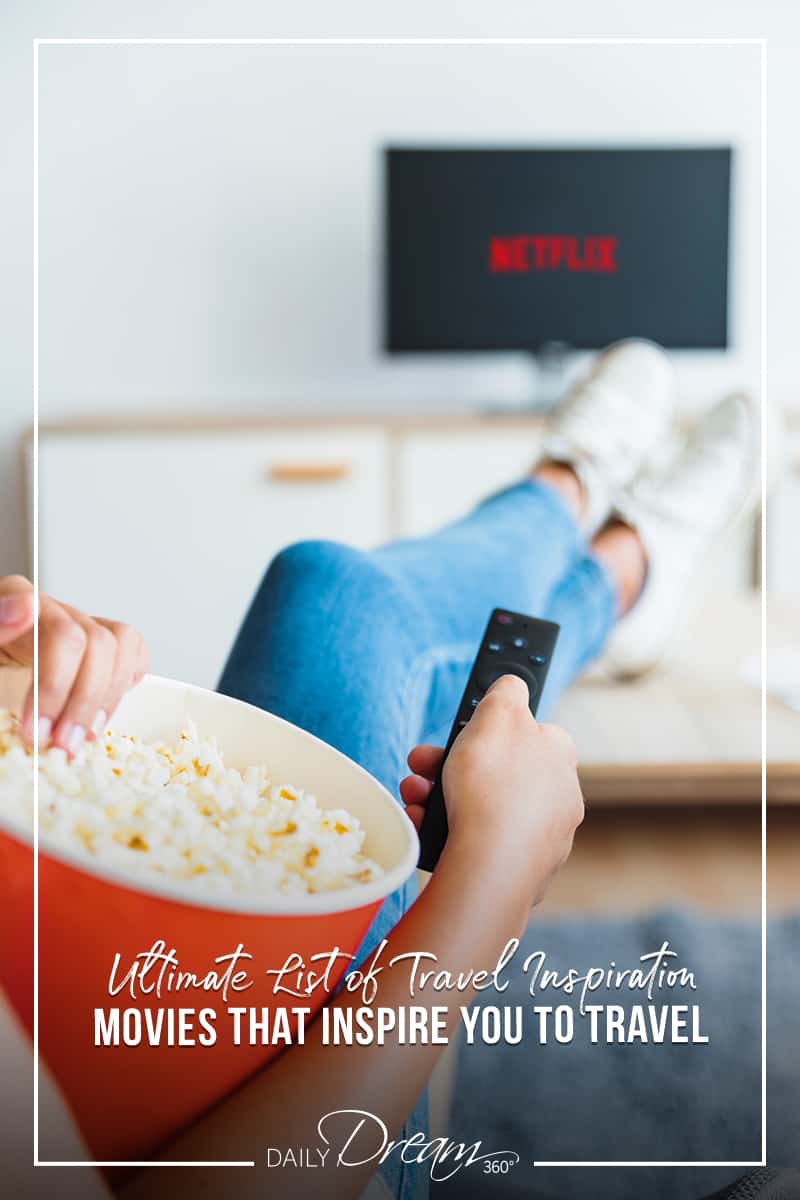 Plan it.
Best Travel Inspiration Movies on Netflix or Amazon Prime
As a Canadian, I only have access to Netflix Canada, but I've marked movies below that are available on Netflix Canada and Amazon Prime so you can start your virtual trips or travel planning now.
Pick These Travel Inspiration Movies by Genre
I've also categorized all these travelling movies by their genre, so if you are in the mood for a specific type of film, you can pick between romance, drama, comedy, the classics, action-adventure and thrillers.
Live it.
Romance Movies That Inspire You to Travel
Thomas Crown Affair (1999)
The remake of the 1968 classic features Pierce Brosnan and Rene Russo and will feature many spots in New York, take you on a ridge riding plane ride and a little weekend trip to Martinique.
Brokedown Palace (1999)
When two girls set out without their families' knowledge for a trip to Thailand, their journey takes a turn for the worse. Featuring a few scenes in Bangkok, the sensitive legal nature of this film forced them to shoot much of it in the Philippines.  
Amelie (2001)
This fun French film will take you to some beautiful spots in Paris. There are also some fun moments where a Gnome travels the world and sends postcards from his trip.
Under the Tuscan Sun (2003)
Diane Lane and Sandra Oh both had some great scene-stealing moments in this travel inspiration movie about a writer who, after divorce, takes her friends' Gay Tour of Tuscany road trip. The result is some incredible scenes from Italy, which include Rome, Positano and Tuscany.
A Good Year (2006)
From the financial streets of London to a beautiful vineyard in France, Russell Crowe plays Henry, who inherits his uncle's estate, and the result is a lovely escape in the countryside of Lyon France.
P.S. I Love You (2007)
This tragic love story will have you crying but takes you on a journey from New York to the rolling hills of Ireland. (Netflix CA)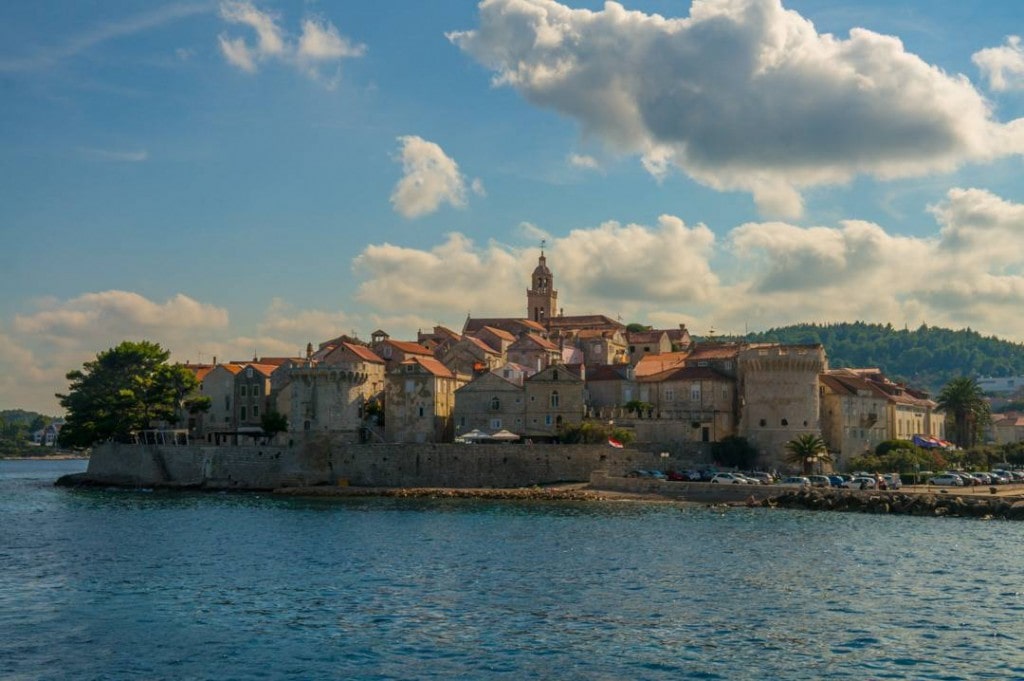 Mamma Mia (2008)
The original film inspired me to visit Croatia. Set in Greece, Mamma Mia was filmed in both Greece and Croatia. Village scenes were filmed Skopelos, Greece, the Dalmatian island of Vis, Croatia. (Netflix CA)
Nights in Rodanthe (2008)
The beautiful coastline of North Carolina is featured in this romantic comedy, including a spectacular house that sat on stilts right on the water's edge. The famous house sat on Hatteras Island on the Outer Banks of North Carolina. The house was damaged in a hurricane and moved from that location in 2010. (Netflix U.S., Amazon Prime Video)
Vicky Cristina Barcelona (2008)
I could not put together a list of travel inspiration movies without Vicky Cristina Barcelona. This Spanish love story may be a bit much when all is said and done, but its soundtrack of Spanish Guitar and beautiful scenes in Barcelona will have you inspire your wanderlust for Spain. (Netflix U.S., Amazon Prime Video)
Eat Pray Love (2010)
The book inspired most women, but now Eat Pray Love themed travel is quite frequent amongst women. Follow writer Elizabeth Gilbert as she travels for a year to find herself and escape a series of bad relationships. The movie features travel spots in New York, Italy, India and Bali. (Netflix CA)
Letters from Juliet (2010)
If you are a fan of love stories, then you must go on this adventure with Amanda Seyfried as she explores Verona, Italy and the famous Tuscan countryside. (Netflix CA)
Crazy Rich Asians (2018)
If you've wondered what travel in Singapore is like, then you'll love this romantic comedy. You'll get a great look at the Changi Airport, and the famous Hawker Center open food market and the Gardens by the Bay, to name a few. (Amazon Prime Video)
Destination Wedding (2008)
Frank and Lindsay are two miserable people who are thrown together when attending a destination wedding for a bride, a groom they both hate. There is a lot of dialogue between the two throughout the film, which is not for everyone; however, the San Luis Obispo region and Paso Robles winery region are the backdrops of this cute little film. (Amazon Prime Video)
Read More: Spiritual Retreat at Allegretto Resort and Vineyard
Travelling Movies in the Drama Genre
The Adventures of Priscilla, Queen of the Desert (1994)
If you haven't yet seen it, all you need to know is a group of drag performers board a bus named Priscilla and road trip through the Australian Outback all to the sounds of Abba.
The Beach (2000)
Most of the beaches in Thailand where this movie was filmed initially have been closed to tourists. That said, you will likely put Thailand on your travel bucket list after watching this classic film.
Secret Life of Walter Mitty (2013)
His imagination and dreams take Walter Mitty on a trip to Greenland, Iceland and the Himalayas with breathtaking scenes sure to inspire an epic vacation to one of these countries.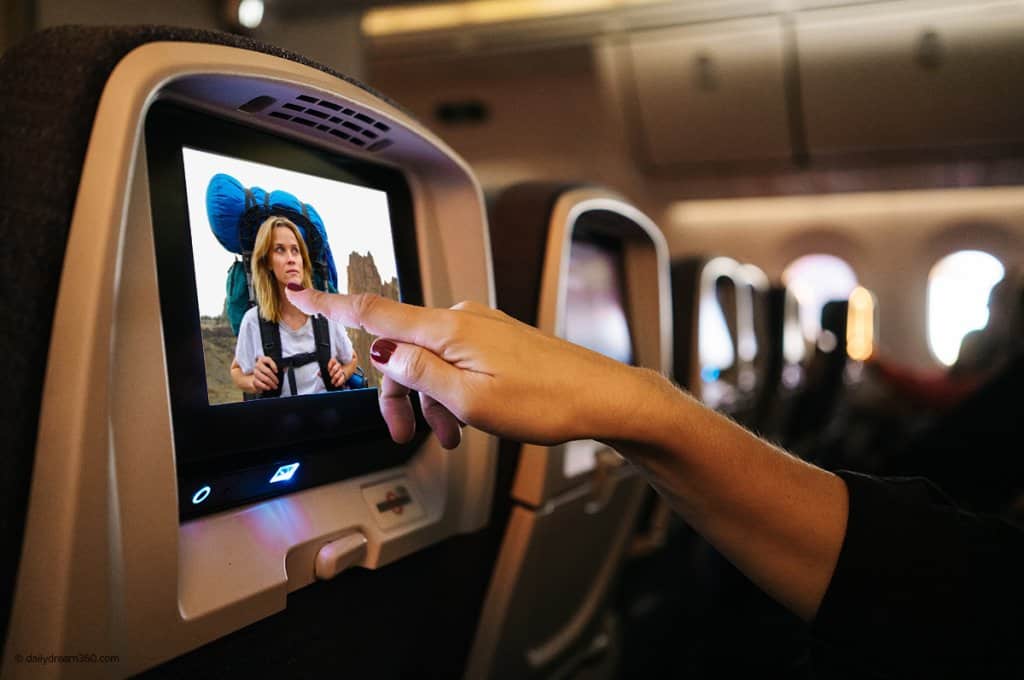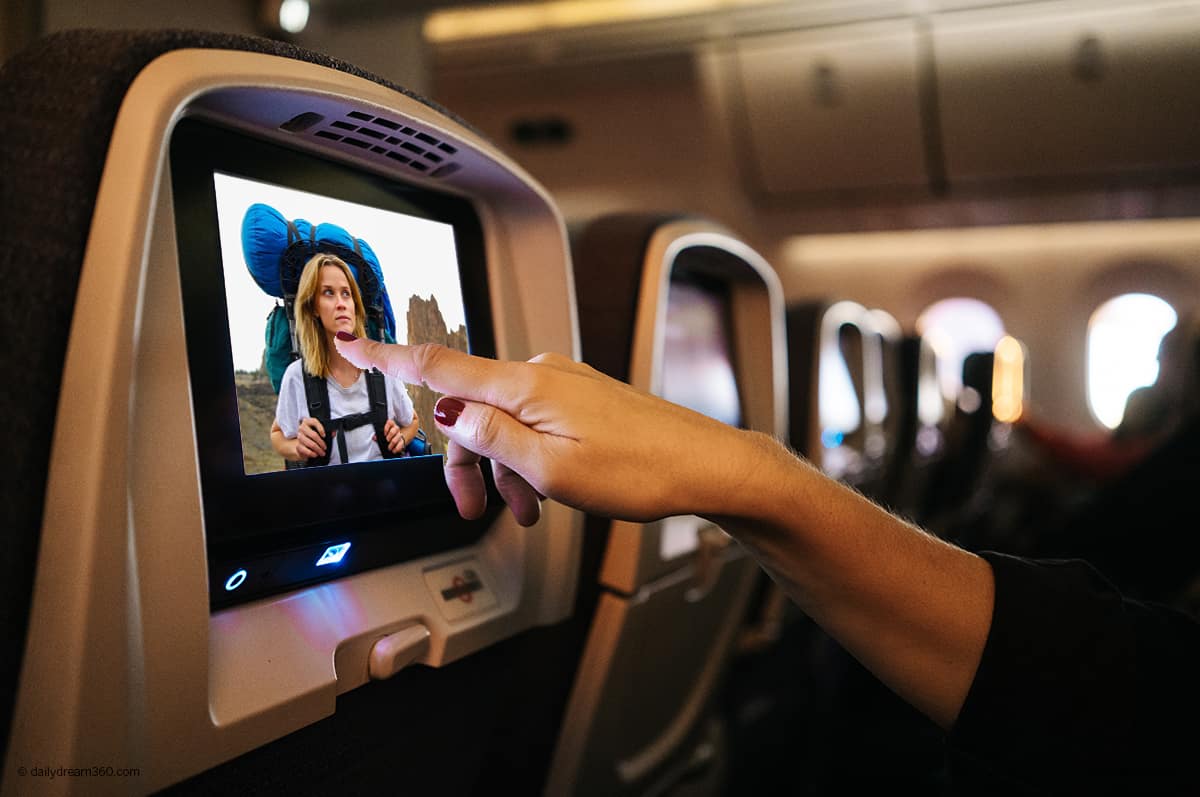 Wild (2014)
Face the fear and do it anyway is a motto for many travellers. Reese Witherspoon takes on Cheryl Strayed's hike through the Pacific Coast Trail in the U.S. West Coast, and the views may inspire you to buy a great pair of hiking shoes.
Lion (2016)
This beautiful film was inspired by a true story where a young boy in India gets lost as he travels to find his brother. The story leads him to Australia and will take you on a journey through India and Melbourne Australia. (Netflix CA)
Classic Movies that Inspire Travel
Roman Holiday (1953)
Roman Holiday is a Hollywood classic features a princess who gets tired of her restricted life and escapes into Rome, where a journalist looking for a story becomes her guide. Even now, the black and white classic will inspire your wanderlust for Rome.
Breakfast at Tiffany's (1961)
Holly Go Lightly and her New York apartment are the backdrops of this classic Hollywood film. She and Paul, a struggling writer however also visit some iconic New York spots set in the 1960s.
Sound of Music (1965)
I remember my university backpacking trip to Salzburg, Austria and the Sound of Music's famous features of some of Salzburg's famous squares were easy to spot as I strolled through the city. This classic film still inspires a desire to visit Austria today. (Disney +)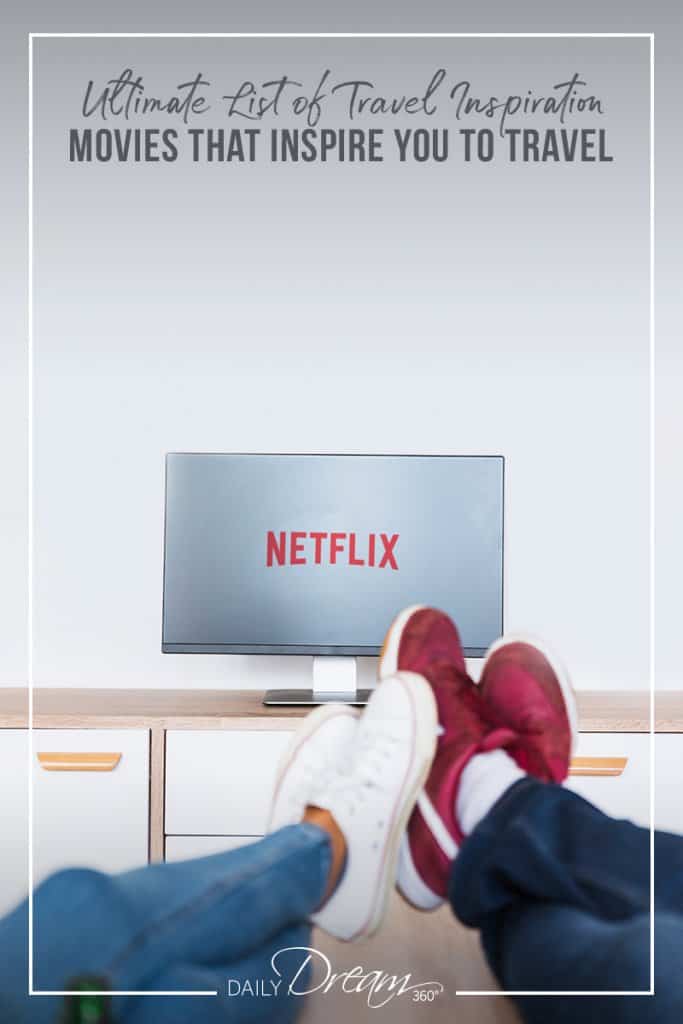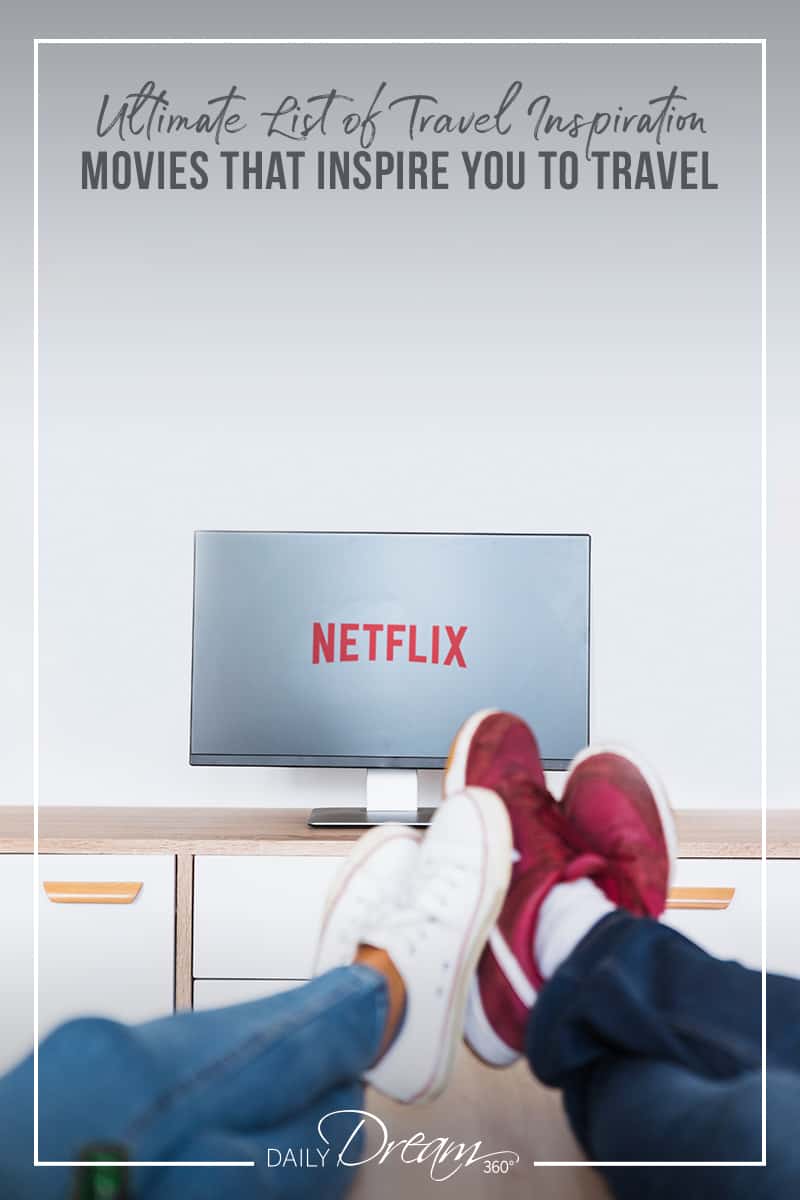 Comedy Movies with Travel Themes
National Lampoon's European Vacation (1985)
For those who love road trip movies, follow the Griswald family's antics on their European vacation, which features scenes in London, Paris and Bavaria.
Six Days and Seven Nights (1998)
It was not a critically acclaimed film, but the rom-com was filmed in Kauai, Hawaii and made for a fun one week vacation.
Lost in Translation (2003)
Set in a Tokyo hotel, we watch as Bill Murray's character Bob deal with the cultural shock of working in the city. There are numerous scenes featuring Japanese culture and nightlife.
50 First Dates (2004)
Another film shot in Hawaii, 50 first dates, is the cute romantic comedy that will leave you inspired to visit Oahu.
Last Holiday (2006)
Queen Latifah plays Georgia Byrd, who is diagnosed with a deadly illness. She decides to sell everything she owns and take the last trip making the most of her final days. The bucket list trip takes her to a luxury hotel in the Czech Republic, where she goes base jumping, enjoys luxury spa treatments and indulges in the hotel's restaurant.
The Holiday (2006)
House swapping is the theme behind the loved film The Holiday. When two women find their lives at odds, they decide to swap houses and go on a Christmas Vacation. The Los Angeles movie trailer producer heads to the U.K. to a small rural town. The U.K. scenes were filmed in the county of Surrey, and of course, there are several scenes set in L.A. (Netflix)
The Bucket List (2007)
Life is short, and this film will tear at your heartstrings but also inspire you to add a few travel spots to your bucket list. The pair go skydiving, fly over the North Pole, enjoy dinner in France and visit other tourist attractions, including the Taj Mahal, Great Wall of China and Mount Everest.
Couple's Retreat (2009)
A funny movie about a group of couples entering couples therapy. They go to an exotic island getaway to help their friends with their marriage. The retreat is set in the beautiful blue waters of Bora Bora if you are looking for a beach vacation.
The Hangover Series (2009 – 2013)
In Hangover parts 1 and 3, you'll see numerous scenes from Las Vegas. In Hangover 2, the group takes you to Bangkok, Thailand.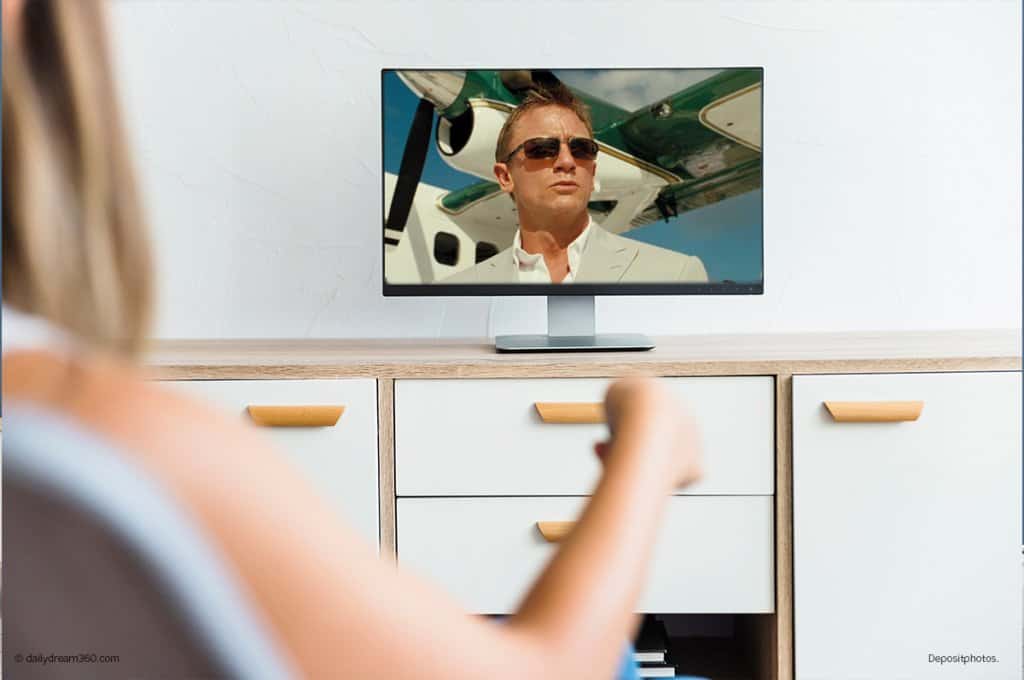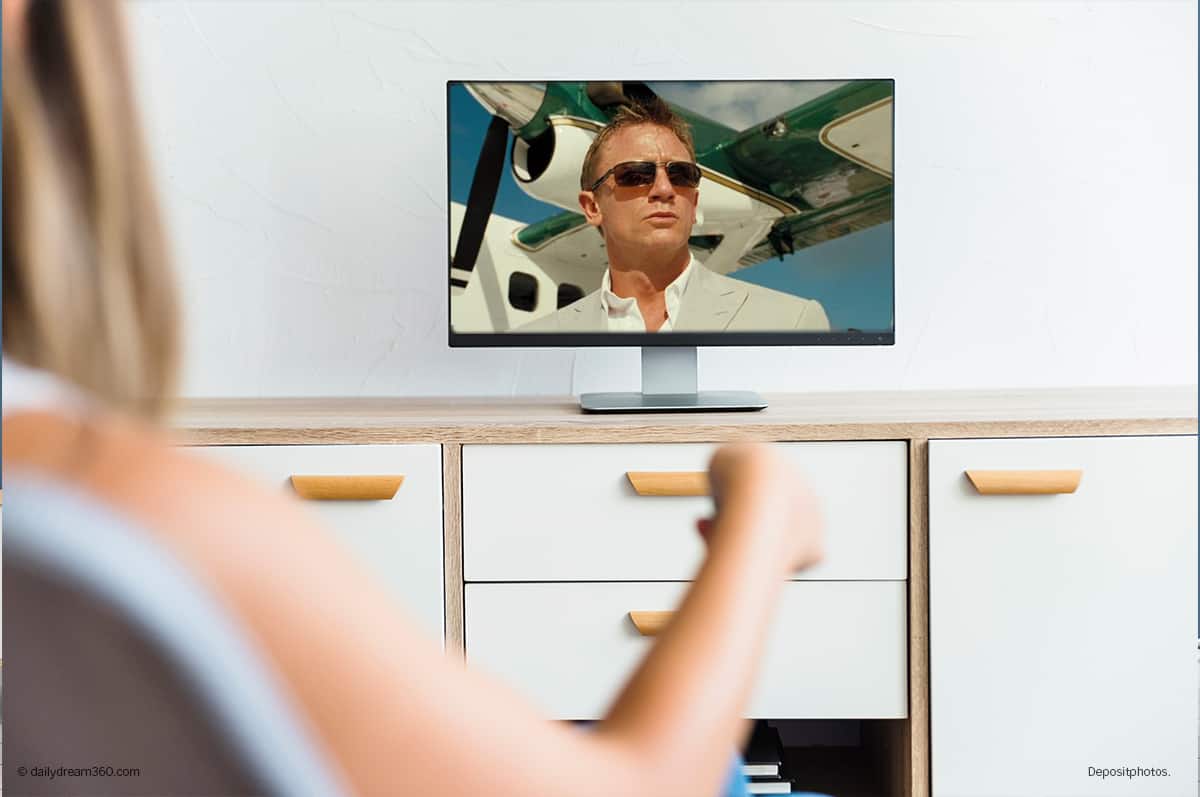 Action Adventure Movies Set in Beautiful Locations
Mission Impossible Series
Tom Cruise has done some pretty crazy stunts in Mission Impossible film locations from around the world. The earlier films in this series may not inspire much wanderlust, but as it evolved, we were taken to Germany, Rome, China, Dubai, Austria and India, to name a few spots. (Netflix)
James Bond Series
There are too many films in this series to discuss and so many inspiring filming locations. Even the recent Daniel Craig Bond films alone can inspire travel wanderlust. Here are a few highlights from Bond films to consider. Casino Royale will take you on an Italian dream trip to Lake Como, Venice and a few scenes from the Bahamas and the Czech Republic.
Indiana Jones Series
Another movie franchise that has had some exotic filming location is the Indiana Jones franchise. The movie has been filmed in front of Petra in Jordan, in Brazil, Hawaii, Spain, Tunisia, France, and Sri Lanka. (Netflix)
The Italian Job (2003)
Chasing the locations where the Italian Job was filled is a dream vacation in the making. The movie will transport you to the Italian Alps, Turin Italy, London and Dublin Ireland.
Fast and Furious Movies
The Fast and Furious franchise has also provided some exotic filming locations to inspire travelling. With scenes shot in Japan, Mexico, Brazil, Cuba, the Dominican Republic, Germany, Iceland, Panama, Spain, Peurto Rico, the United Kingdom and the U.S. 
Ocean's 11, 12 and 13 (2001, 2004, 2007)
Oceans eleven and thirteen feature many popular Las Vegas hotels and spots along the strip, which, For those looking to escape to Vegas, these movies will do the trick. In Ocean's Twelve, the heist occurs in Europe with scenes filled in Lake Como, Sicily, Rome, Paris, Amsterdam, and Monte Carlo.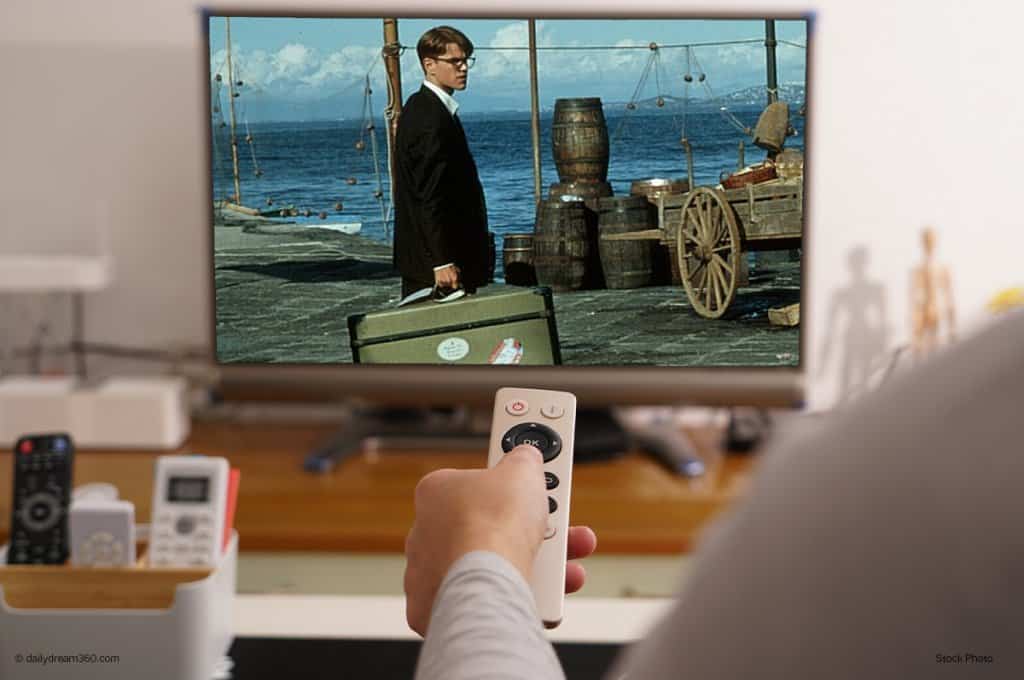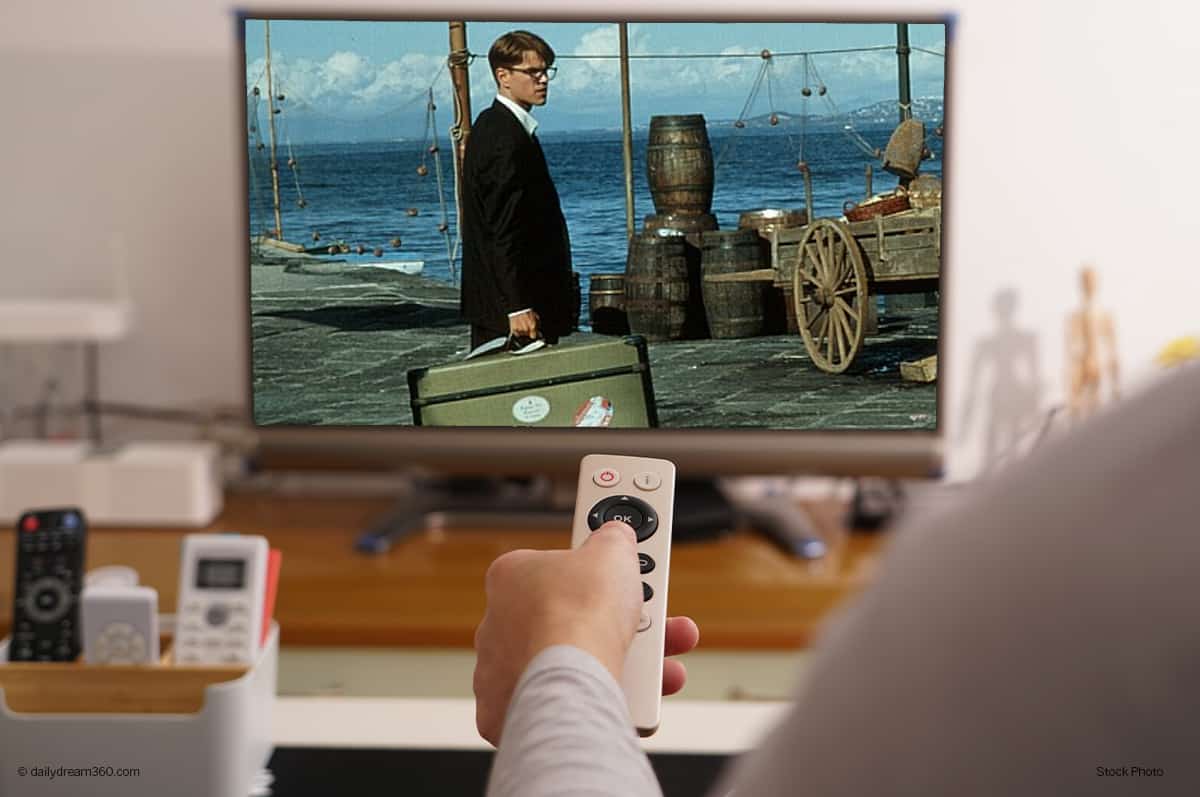 Thriller Movies that Will Inspire You to Travel
The Talented Mr. Ripley (1999)
Matt Damon's chilling portrayal of psychopath Tom who travels to Venice and where he falls in love with a rich man's lavish lifestyle will take you on a trip to the beaches of Venice, the famous cliffs of Positano, several small towns near Naples and Rome.
The 15:17 to Paris (2018)
The real-life story and real-life heroes travel back to Europe for this film about how a group of three American friends averted a terrorist attack on a plane headed to Paris. Their European vacation is captured as they relived their journey before boarding that train.