The 2019 National Home Show and Canada Blooms exhibits feature the best inside your home and out. Running from March 8 – 17, 2019 at the Enercare Centre in Toronto the show has more than enough to inspire your home and backyard projects. We put together a list of must-see exhibits at this year's Toronto Home Show and Canada Blooms.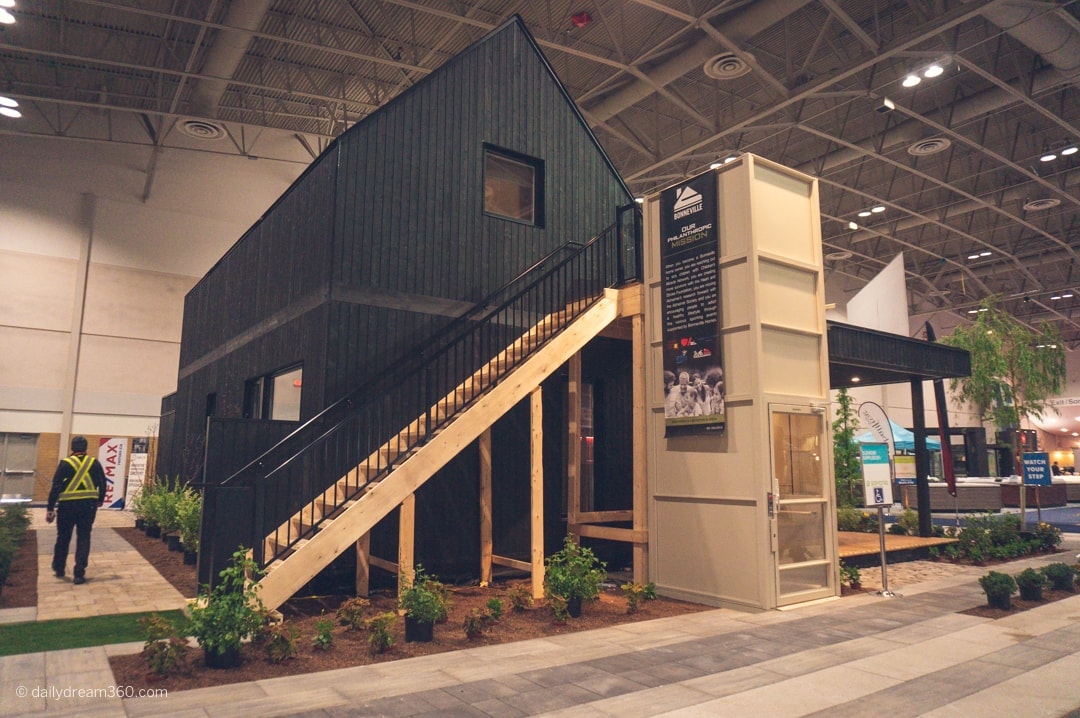 Top Exhibits at 2019 Toronto Home Show
Every year the National Home Show provides exhibits featuring designers, renovators, decorators and suppliers all with advice on how you can transform your home.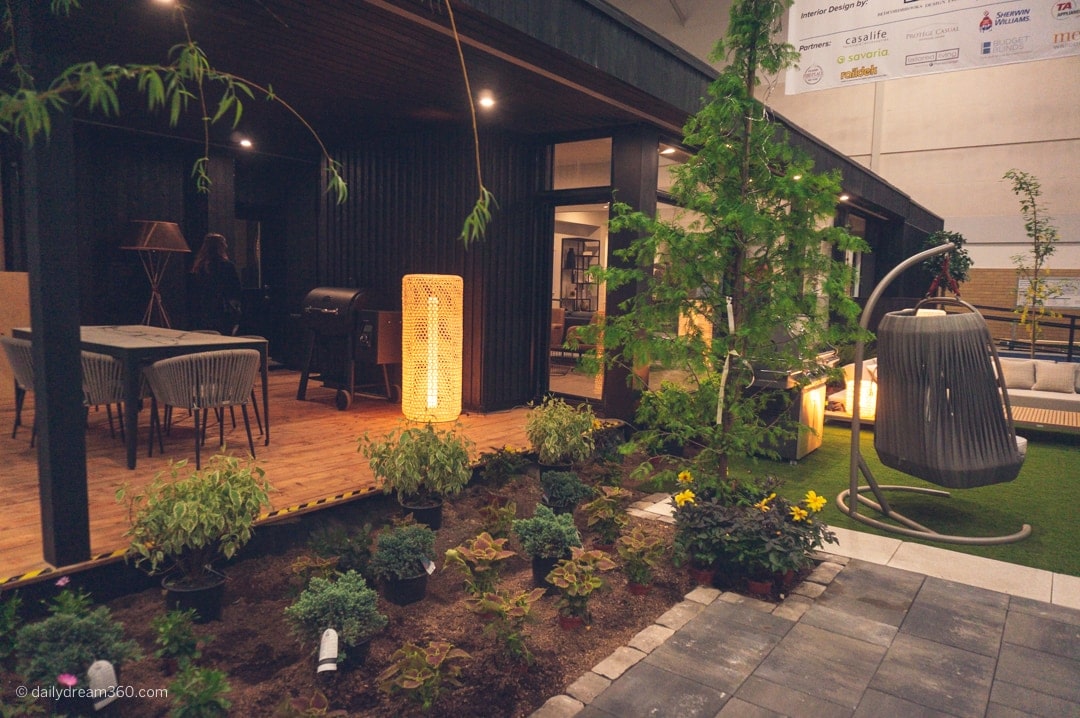 2019 Dream Home: Alexis by Bonneville Homes
This year's dream home built by Bonneville homes was inspired by innovation. The 2-story 2000 square foot home is made with a contemporary design featuring various rooms to be enjoyed by everyone in the family.
The home features high ceilings, large windows and a ledgeless roof with a beautiful 2nd story patio. On the ground floor a beautifully landscaped patio with a great view inside the home through its high windows. The windows are strategically placed throughout the house to inspire natural light. Be sure to make your way to the second floor which hosts an impressive rooftop patio.
Home Hardware DIY Centre
I loved the DIY centre. The experts from Home Hardware are on hand to let you get your hands dirty. Through these hands-on displays, you can learn the skills needed to complete your small home renovation projects. From insulating a basement, hanging kitchen cabinets the team of experts on site will be happy to show you how to use the tools you need.
Home Décor and Renovation Exhibits
The 2019 National Home Show features decorators and vendors with ideas for home renovation projects. I was a bit sad that condo/small spaces markets were not represented well at the show and most of the vendors appeared to have ideas for big backyards, kitchens and homes. That said, Canada Blooms, however, did have some small space options. (See below.)
Visit the Vendors in the Shopping Pavillion
There are plenty of vendors in the shopping pavilion with home gadgets, decor items, seeds and more. Be sure to leave yourself some time to browse through the many shops.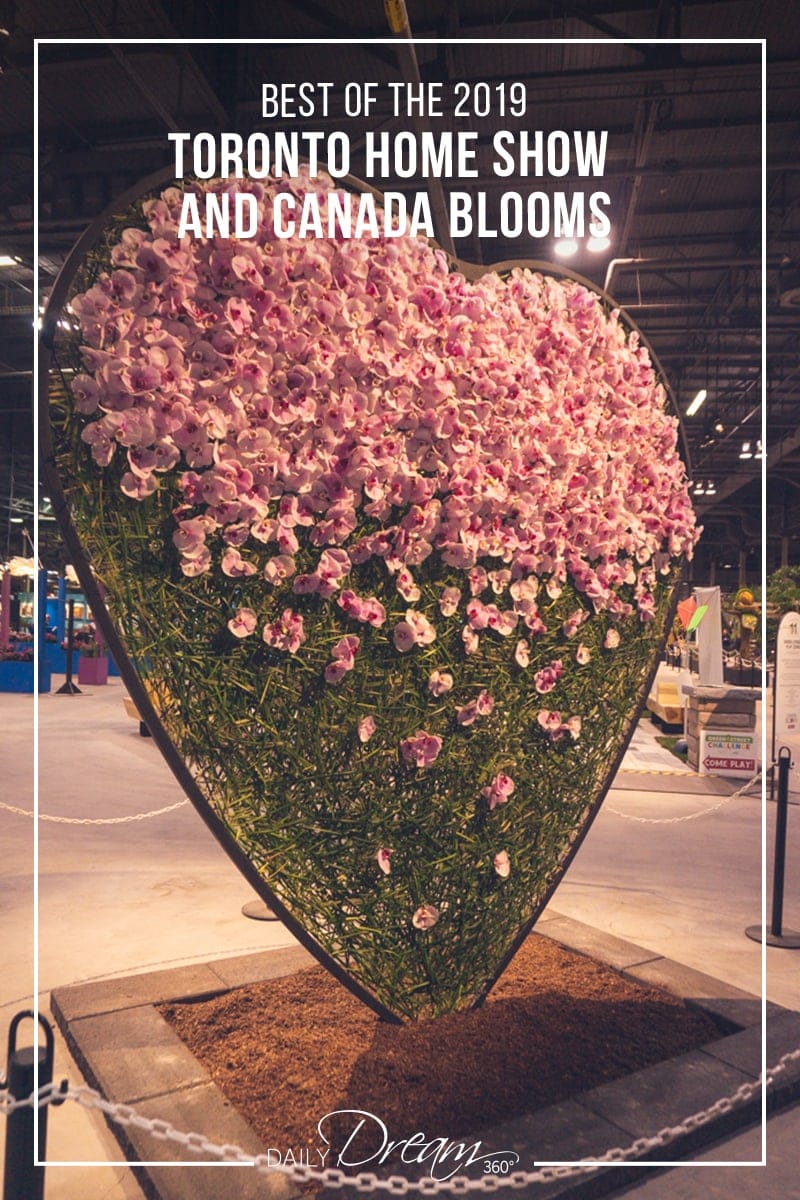 Top Exhibits at 2019 Canada Blooms
This year Canada Blooms' theme is A Family Affair. Look for the beautiful tree house marking the entrance. The first display you will see is Bruno Duarte's beautiful Floral Heart built on the theme of unconditional Love. The steel structure was covered with grass and flowers, symbolizing the many different kinds of families and how they are woven together as a society.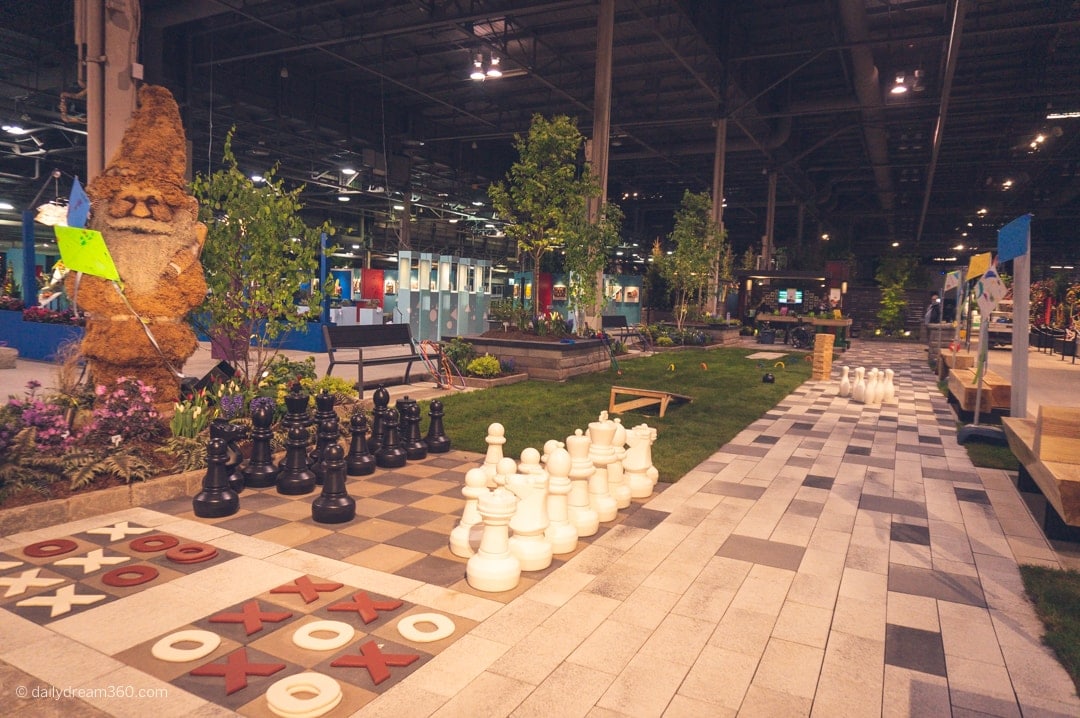 Green Streets Play Zone
Landscape Ontario is challenging Ontario communities to build their own Green Streets zones. They will be building gardens with play areas in major cities across Ontario this spring and summer. Check out their Green Street display which features many interactive games and challenges for children.
Feature Gardens
There are 30 feature gardens at the show this year, based on the theme of A Family Affair. The larger gardens feature pools and patio spaces the whole family will love.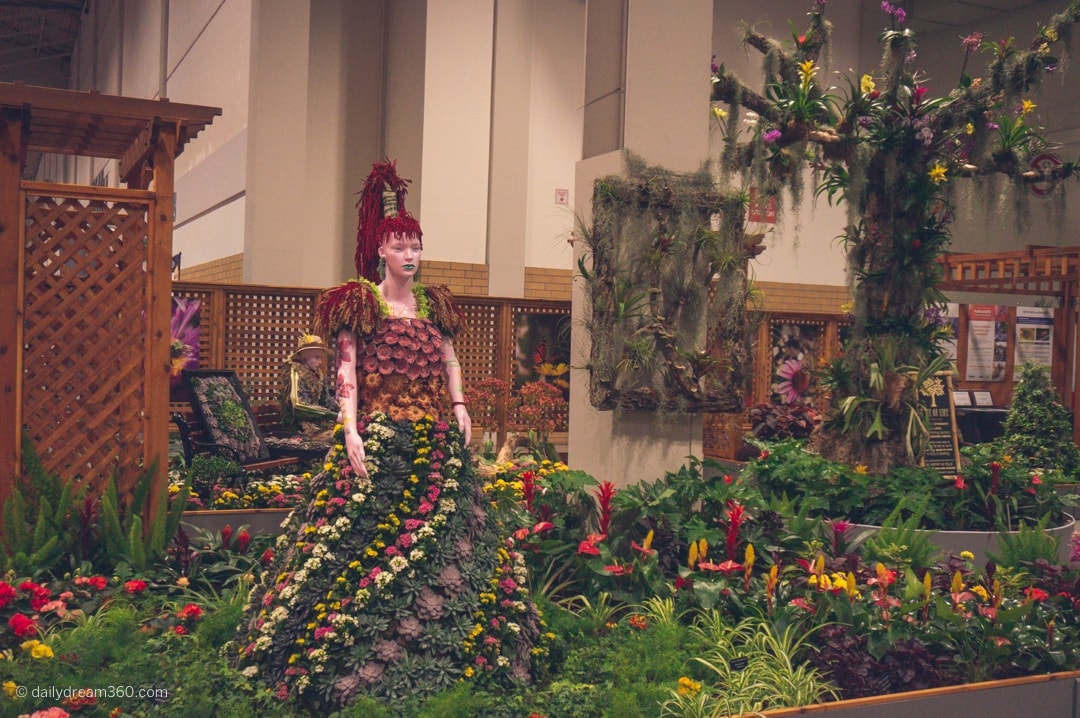 Floral Alley and the Toronto Flower Show
Floral alley features floral creations by some of Canada's top florists. This year there will also be a Floral design competition to crown Canada's Floral Artist of the year.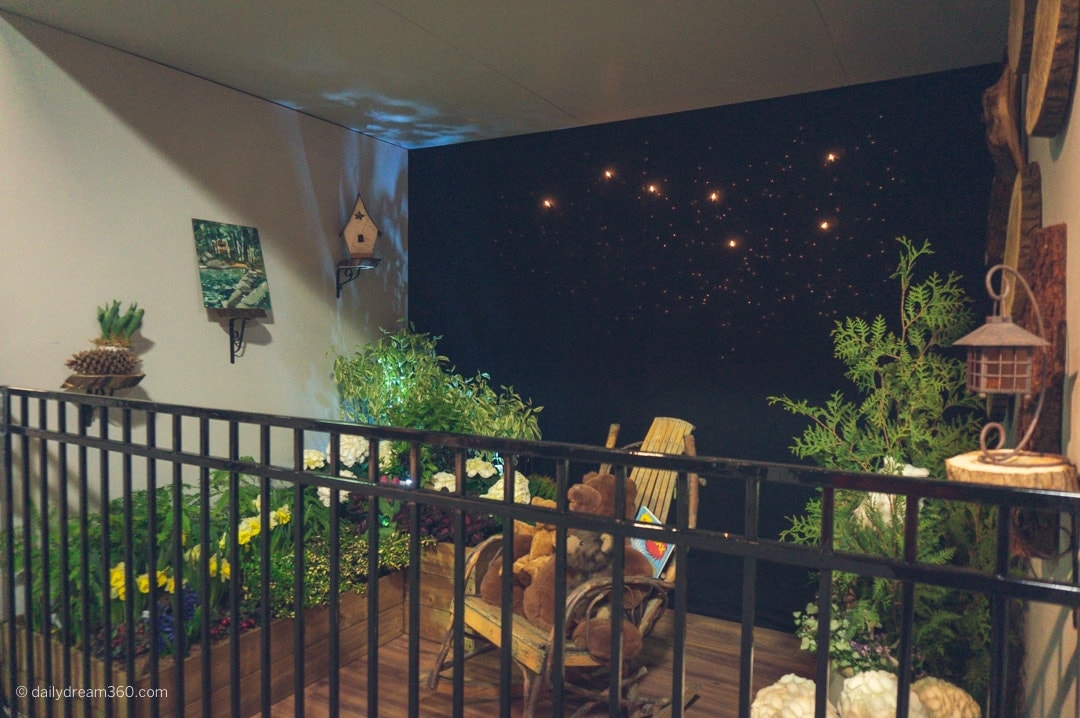 Balcony Gardens
There are five Balcony themed gardens showcased showing you how you can green even a small 6 x 10 balcony. The trick to balcony gardening is build up the walls. These displays have some pretty cool features to help you do just that.
Front Door Gardens
Canada Blooms continues to focus on small spaces and this year added these front door garden displays where you can get ideas for a townhome walk up. When You don't have a backyard, this is a great way to spruce up a small front walkway.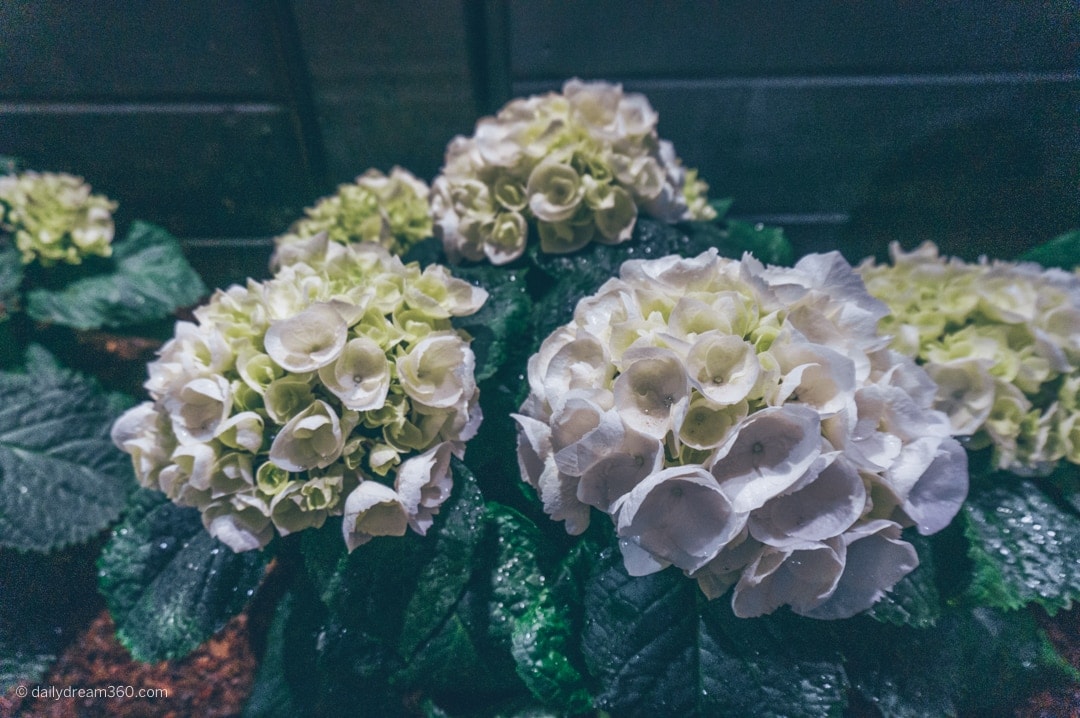 New Flower Breeds
Another highlight of this year's Canada Blooms show is the new flower breeds that will be making their debut in Canada. This Canmerra Hydrangea came from Europe and is sure to be a favourite in Ontario gardens this summer.
Landscape Exhibits
Each year the feature gardens attract visitors looking for inspiration from the beautifully designed and landscaped concepts which showcase unique elements that you can incorporate into your backyard.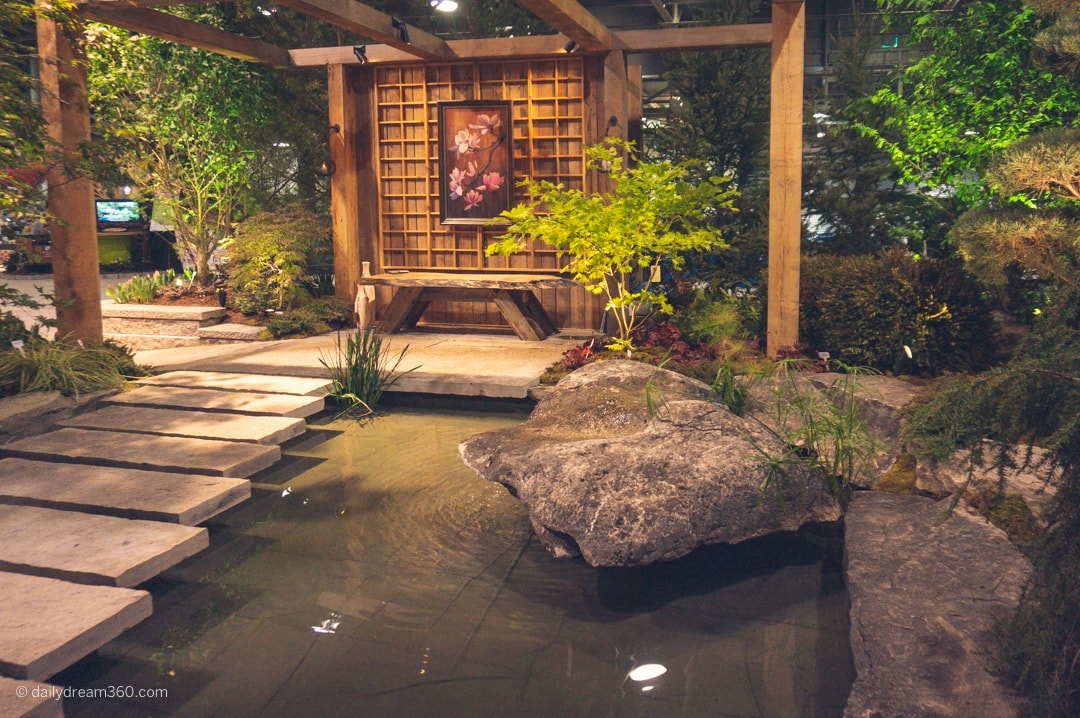 The 2019 National Home Show and Canada Blooms run March 8 – 17, 2019, at the Enercare Centre at Exhibition Place in Toronto. For more information or tickets, please visit canadablooms.com.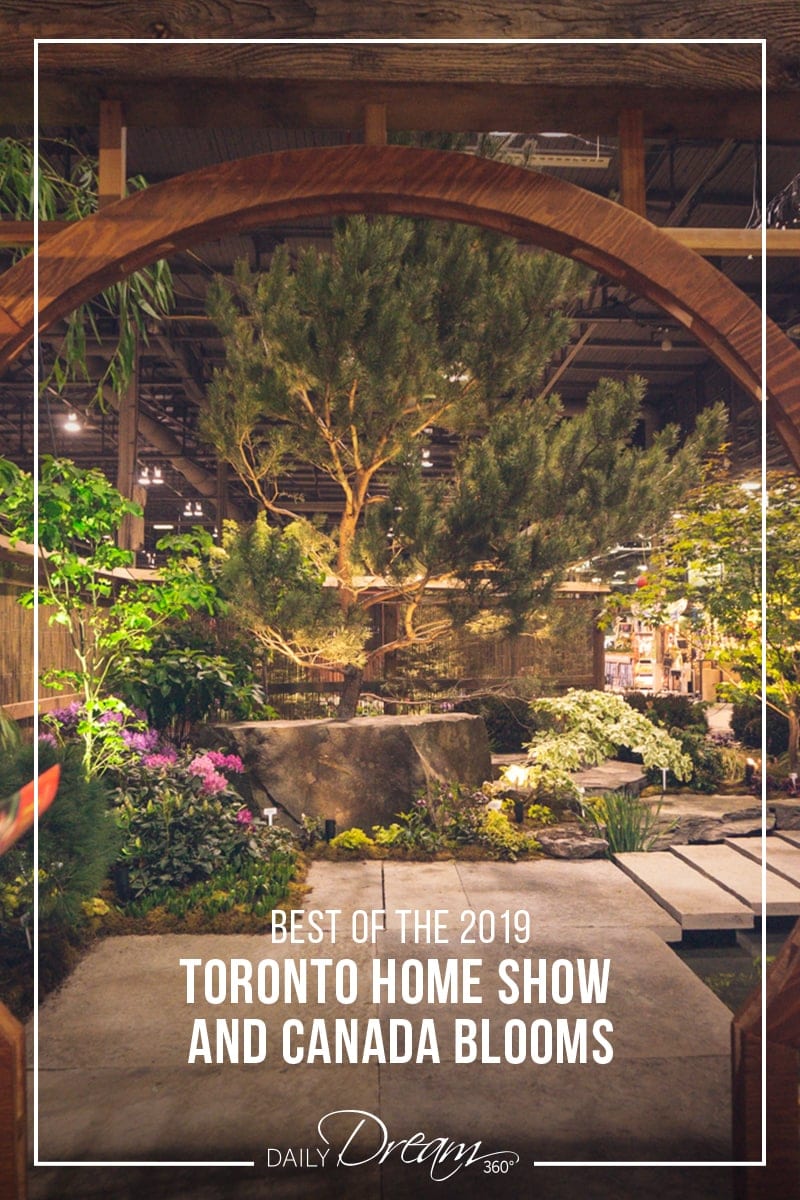 Where to Stay During the Toronto Home Show
Hotel X is located across the street from the Enercare centre, but the Radisson Admiral and Intercontinental are also conveniently located downtown just a streetcar ride away.
Looking for more to see and do in Toronto? Check out these posts:
Disclosure: I attended a media preview of the National Home Show and Canada Blooms. As always the opinions in the post are my own.