Summer is on in Burlington, Ontario. The city has one of the most beautiful waterfronts with a long boardwalk and pier all just steps from their downtown core a series of cafés, restaurants and shops. This summer I discovered the city for the first time and I can't wait to continue to explore and share its wonders with you all! First up a summer event and foodie tradition – A Taste of Burlington.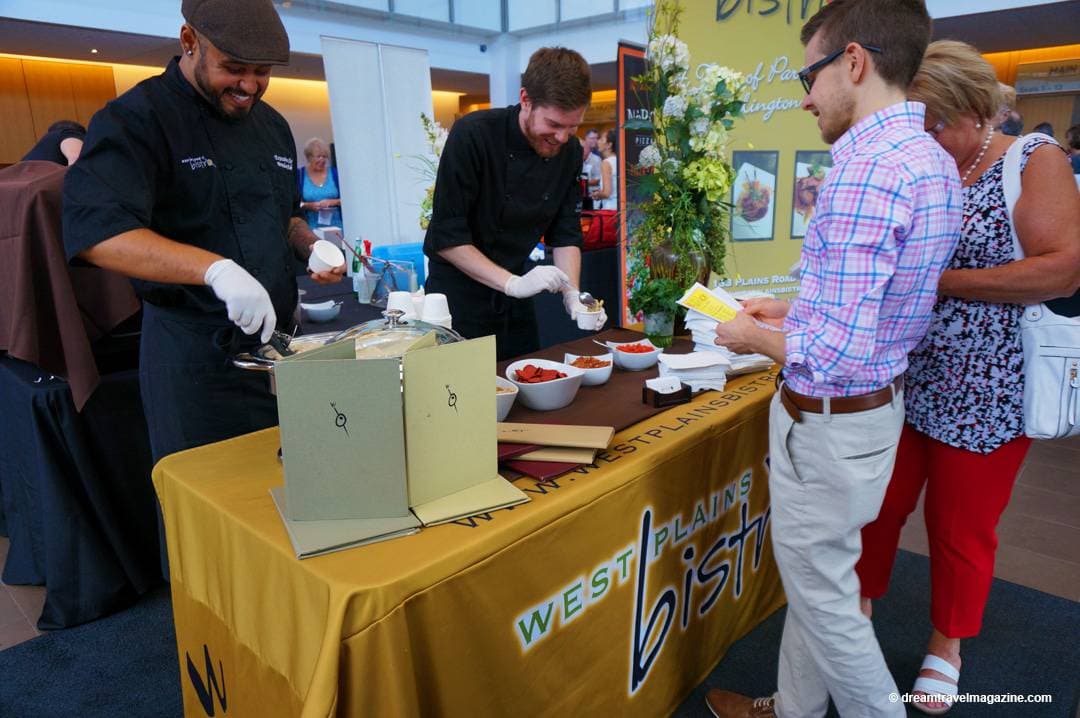 A Taste of Burlington 2016
Summer Launch Event
The Burlington Performing Arts Centre played host to some of Burlington's best restaurants in this Summer's launch event. Burlington Foodies gathered to a night of tasting, music and mingling to get a special glimpse into this summer's Taste of Burlington event.
From appetizer's like West Plains Bistro's White Bean and Roasted Garlic Dip or Water St. Cooker's Smoked Trout Crostini to delish pub grub from Queen's Head Pub and Purple Heather there was something for everyone at the launch event.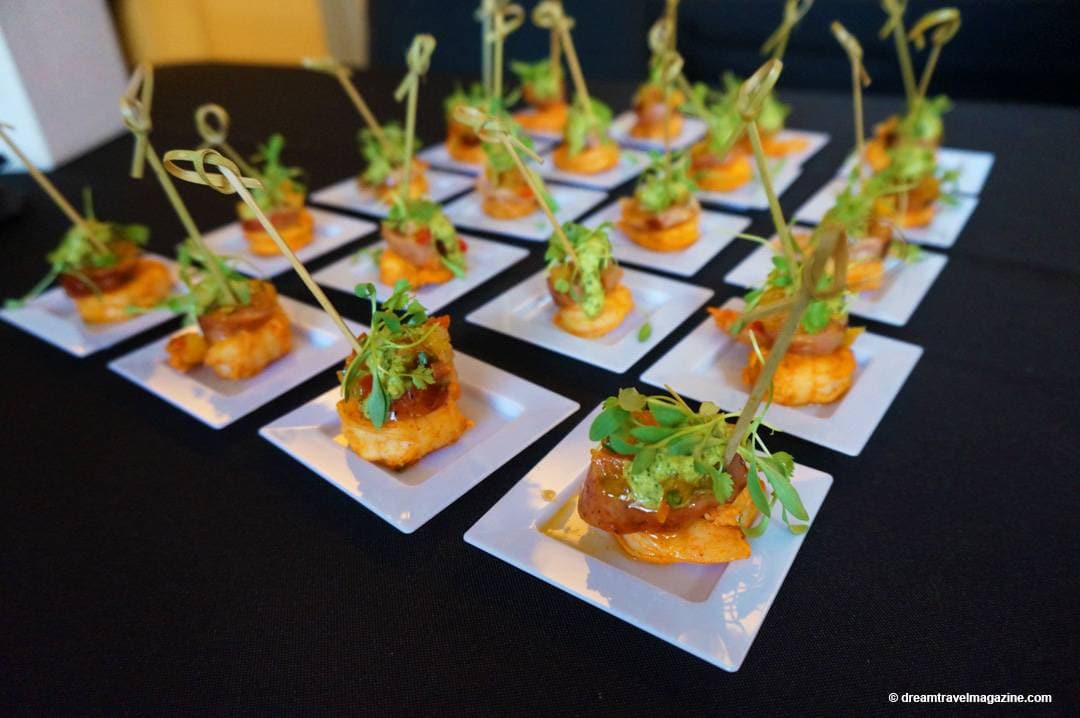 A Taste of Burlington 2016
From July 17 – 31, twenty-three of Burlington's best restaurants will offer a three-course prix fixe dining menu. Lunch meals will be offered at $15 or $20 and Dinner menus will be priced at $30, $35 or $40 depending on the venue.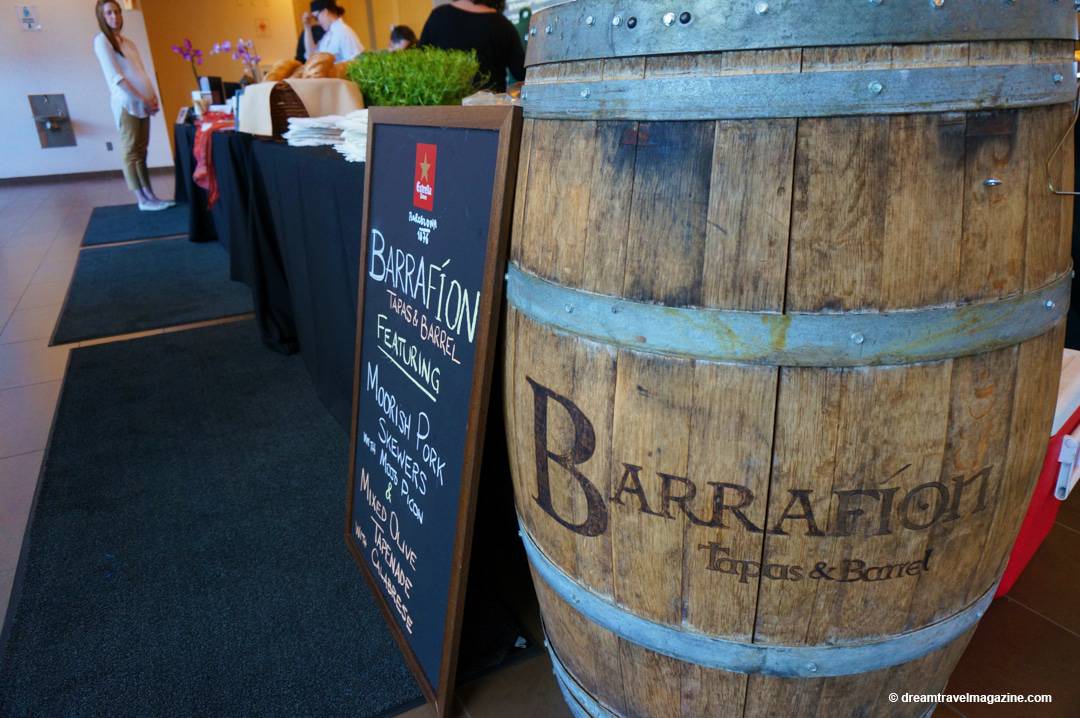 Taste of Burlington Summer Launch Highlights
Those of you who read my blog regularly know that I love restaurants that feature locally sourced menus. Eleven of the 23 restaurants participating in this summer's A Taste of Burlington will be featuring Ontario Sourced ingredients.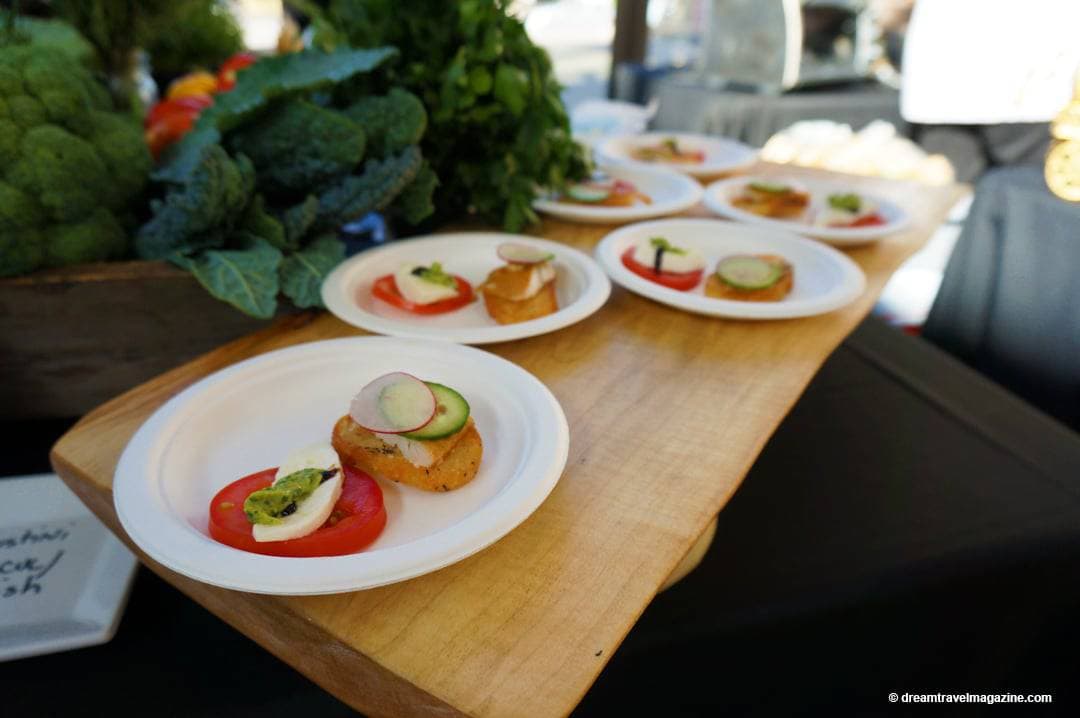 One of these restaurants featuring locally sourced items on their menu is Water St. Cooker who sampled Smoked Trout Crostini with radish-cucumber salad and Old Bay aioli at the launch event. OMG! Delicious! How a little piece of fish could have so much flavour I will never understand.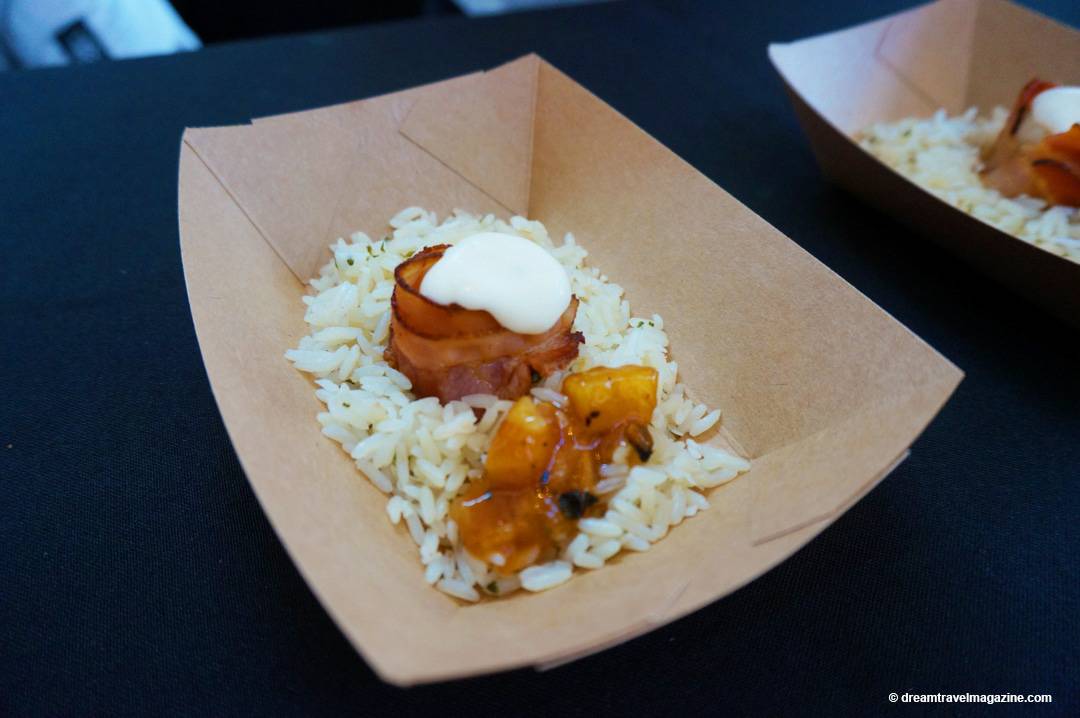 Another favourite of mine at the launch event Jalapeño infused bacon wrapped scallop served over coconut rice with lemon aioli and mango/grilled pineapple chutney from Alloro at the Holiday Inn. The flavour of the bacon and the combination of all these flavours was absolutely a winner.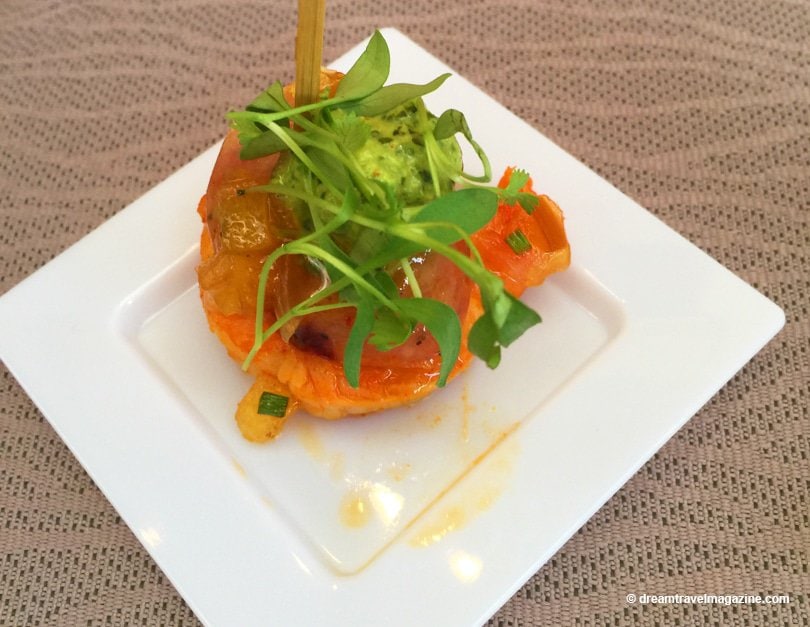 The Stone House Restaurant was also a stand out for me with their Smoked Paprika Marinated Tiger Shrimp, jalapeno and cheese curd sausage, curried mango chutney and chimichurri.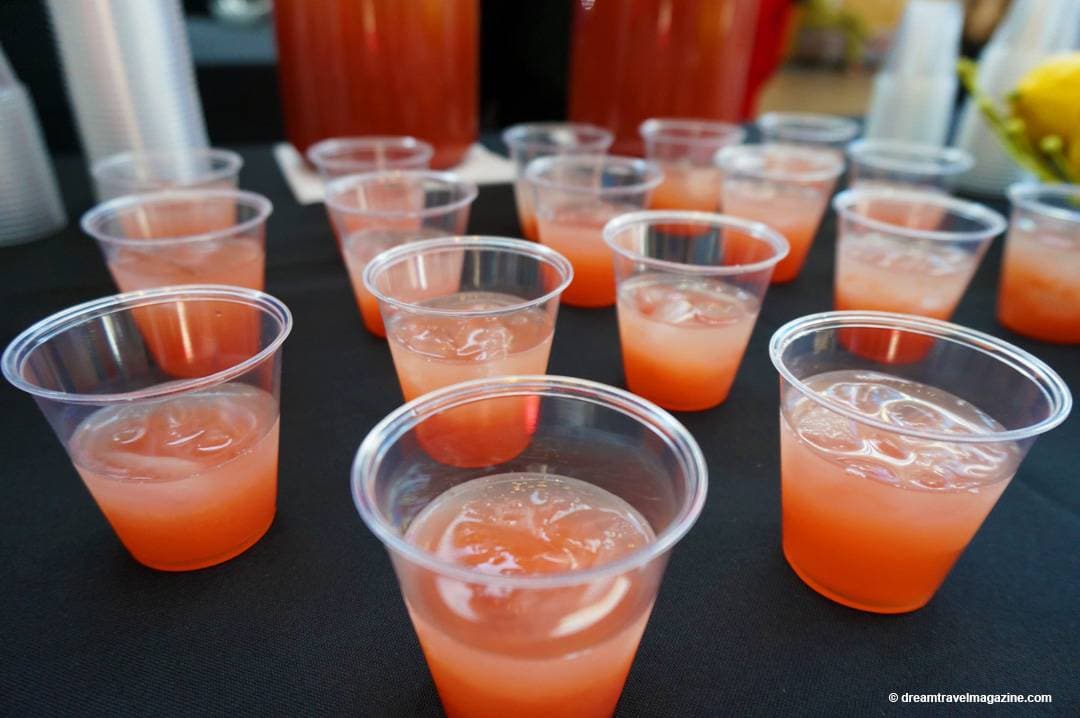 The team at Bodhi Bar was also on hand with their summer juice feature of cold pressed organic juice.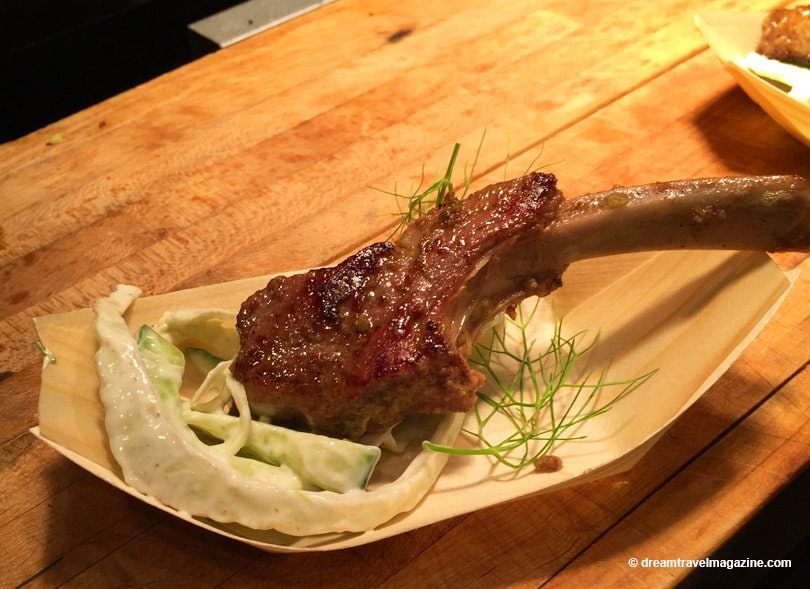 There were two rooms at the Taste of Burlington summer launch event and the team at Ivy Bar and Kitchen was hiding in the corner of the second room. But I found them! This delicious Jerk Spiced Lamb "Lollipop" was not to be missed.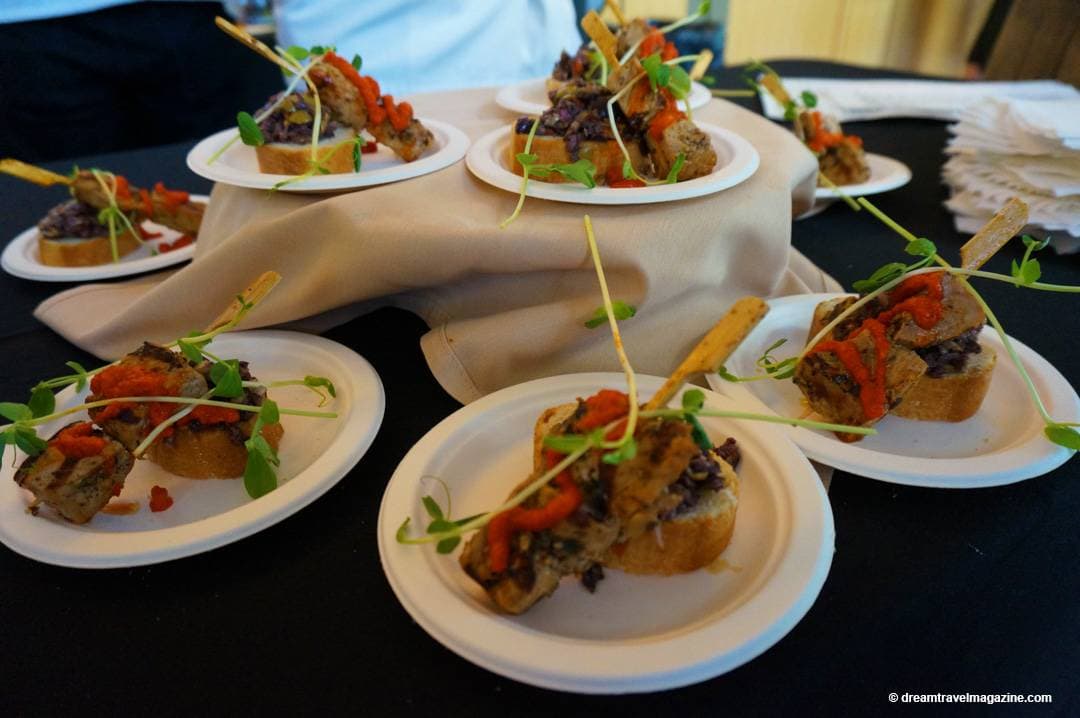 Burlington's Best Show Up to Impress
Clearly it is going to be a while before I will be able to come back and visit all these restaurants and experience them in person. A Taste of Burlington is a great event offering some of Burlington's best and with a short drive from Toronto or Buffalo this makes for a great day trip or weekend getaway.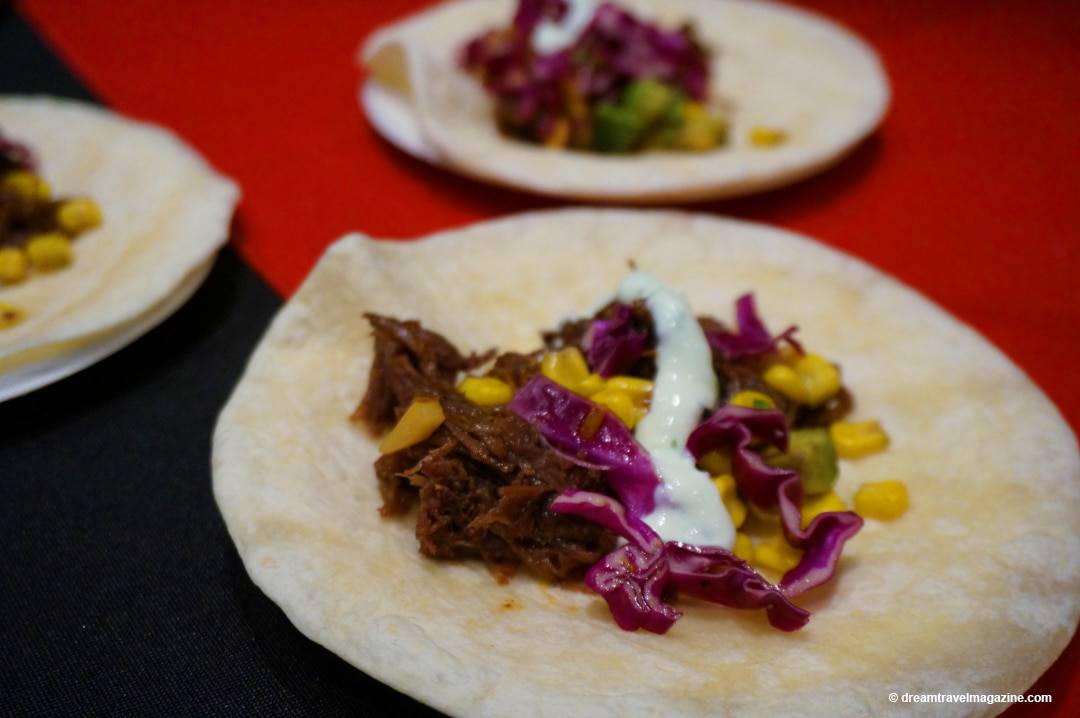 The team at Cameron's Brewing also had a few beers for us to sample during the event.
Finally, we can't forget about dessert! Impossible to choose a winner here. Paradiso served Flourless Dark Chocolate Torte (with banana anglaise and candied almonds) and the RBG Greenhouse Cafe served up Goat Cheese Pannacotta with hibiscus glee, passion fruit and pomegranate.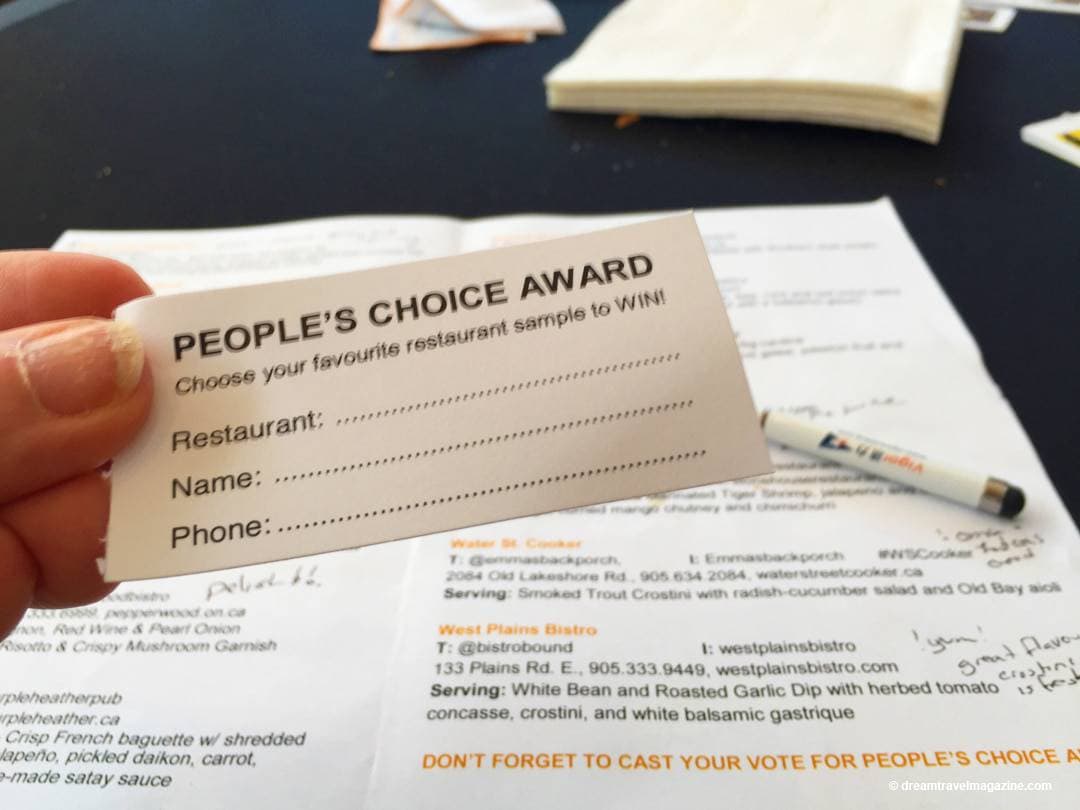 Pick a favourite? Impossible!
Honestly I couldn't pick just one. My absolute favourites and the restaurants I can't wait to visit are – ok honestly I want to visit them all so here is a list of the participating restaurants in this summer's A Taste of Burlington event who featured items from their menus at the launch event.
Cameron's Brewing Company, Bodhi Bar, Lakeshore Coffee House, Alloro at the Holiday Inn, Barra Fion Tapas & Barrel, Downtown Bistro, Ivy Bar and Kitchen, NaRoma Pizza Bar, Paradiso, Pepperwood Bistro, Purple Heather, Queen's Head Pub, Rayhoon Persian Eatery, RBG Greenhouse Café, SB Prime, Stone House Restaurant, Water St. Cooker and West Plains Bistro.
At the time of posting a winner for the People's Choice was not yet posted but I will update as soon as I hear the winner!
A Taste of Burlington – July 17 – 31
For more information on A Taste of Burlington's event and all the participating restaurants visit their website here.
Do you have a favourite Burlington restaurant? Share your favourites in the comments below… you never know when I might show up for a taste!
Read more: A Sneek Peek at the Royal Botanical Gardens Rock Garden Reopening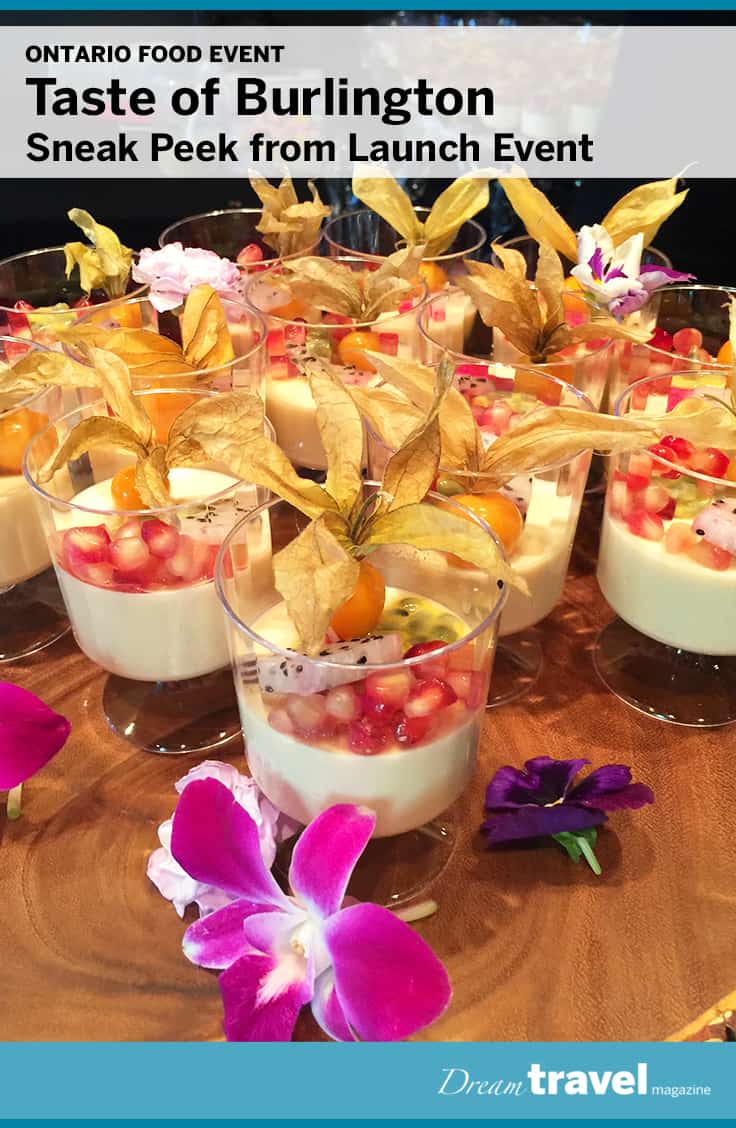 Special thanks to the team at Burlington Tourism and A Taste of Burlington for inviting us to the launch event.
XOXO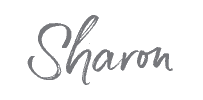 event
food
ontario