This article may contain affiliate links. Clicking on or purchasing products we recommend through a link may earn a small commission. Read our disclosure and privacy policy page for details. *COVID-19 TRAVEL ALERT – Travel recommendations offered on this site are not to encourage you to travel against travel advisories.
Sitting alone at my table sipping a glass of wine, I was looking out at the most incredible view. The sun was setting, and the sky was transforming from yellow, to orange with hints of blue and purple. I was alone at a mountain luxury escape with a beautiful lake and trees and mountains surrounding me. I was so relaxed that even dining alone was not going to phase me.
Solo Dining Etiquette
I often get sent on assignments alone, so sitting in a fine dining restaurant and ordering fantastic plates of food has been something that I've had to come to terms with. However, on this night I noticed another solo dining woman who talked on her cell phone through the entire meal.
In this post written for SheKnows.com, I talk about Solo Dining Etiquette. Dining alone doesn't have to be horrible, believe me, I've had some pretty amazing experiences all by myself. (Check out this solo dinner at St. Germain's Steakhouse). I know that I am not the perfect solo diner either. Snapping photos with my big camera, my phone, and taking notes while frantically trying to share everything on social media is a distraction.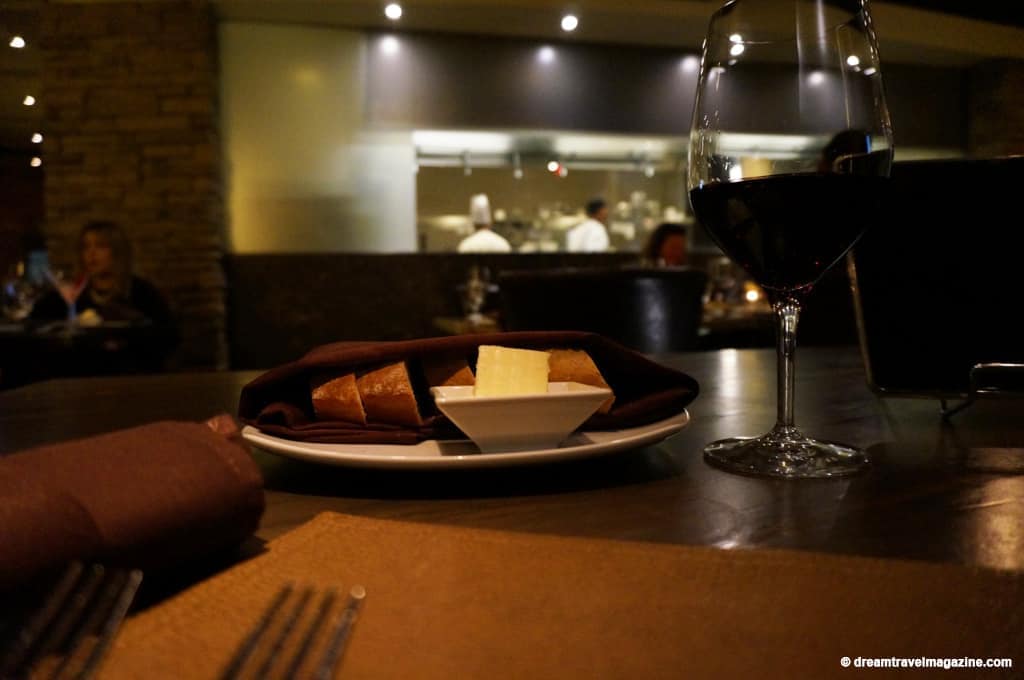 Bring a distraction but don't be a distraction.
As solo diners, we all have our coping mechanisms, and for this woman, it was having dinner with the person she was chatting with on the phone. Get some helpful tips on how to dine on your own by reading the full article at the SheKnows.com's website here.
Read these SheKnows contributions:
This article excerpt is from an exclusive post written as part of the Expert's Among Us series at SheKnows.com. Visit my SheKnows author profile here Sharon Mendelaoui SheKnows.com Author to read other articles I have written.