This article may contain affiliate links. Clicking on or purchasing products we recommend through a link may earn a small commission. Read our disclosure and privacy policy page for details. *COVID-19 TRAVEL ALERT – Travel recommendations offered on this site are not to encourage you to travel against travel advisories.
There are times when I don't want to carry a big bag on my shoulder during my travels. Times when I feel like I have a big target on my back when I'm walking down a street in a foreign city. So when I was told I should start investing in pickpocket proof travel clothing I was sceptical. I envisioned cargo type pants and other ugly travel clothing. Then I was introduced to the Clever Travel Companion clothing company.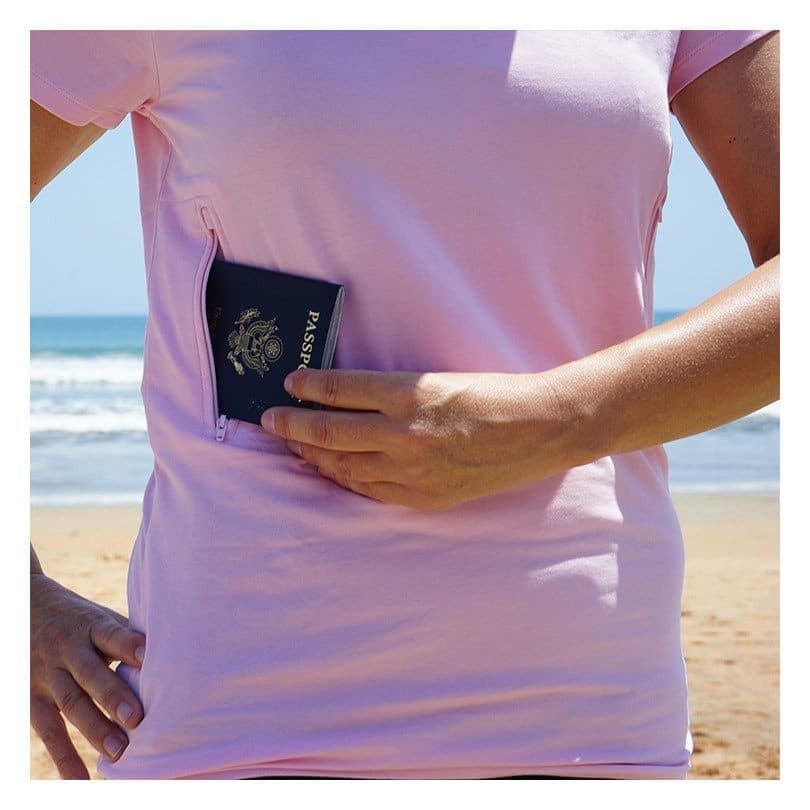 Clever Travel Companion Clothing
The funny thing about this company is they first started with men and women's travel underwear. Not just any underwear, but underwear with pockets. These pockets were big enough to stash cash, credit cards and even a passport.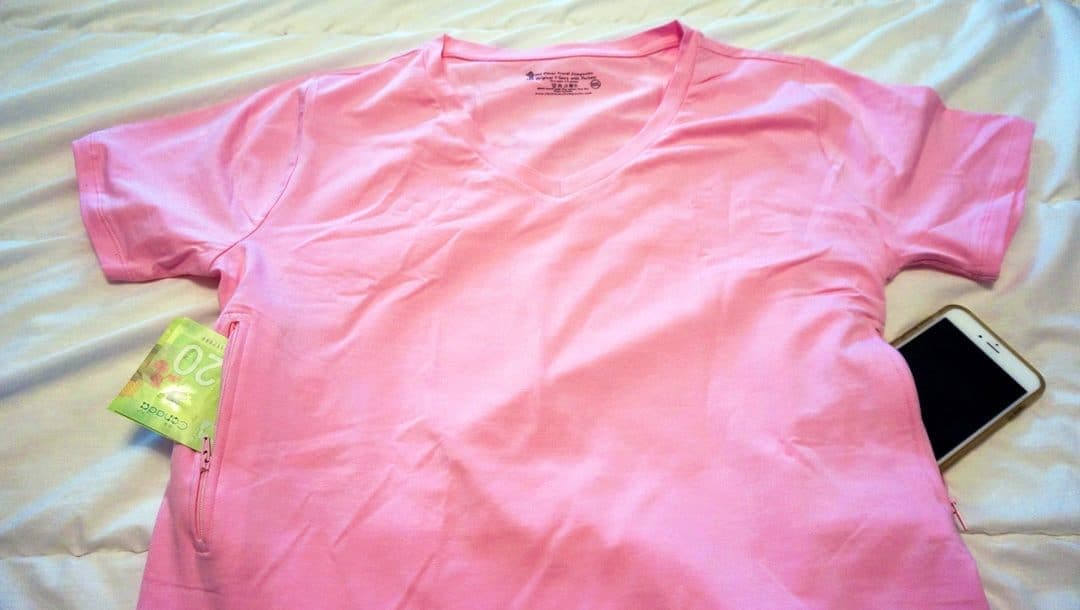 Fitted V-neck T-shirt with 2 pockets
They have moved on now to other travel clothing. I recently tested out this pink v-neck t-shirt which has two hidden side pockets.
T-shirt Features
The Clever Travel Companion t-shirt is made of 5% cotton, 5% spandex and as a result is super soft and comfortable. The pockets have a metal zip pull but the zipper's themselves are plastic so they don't set off metal detectors.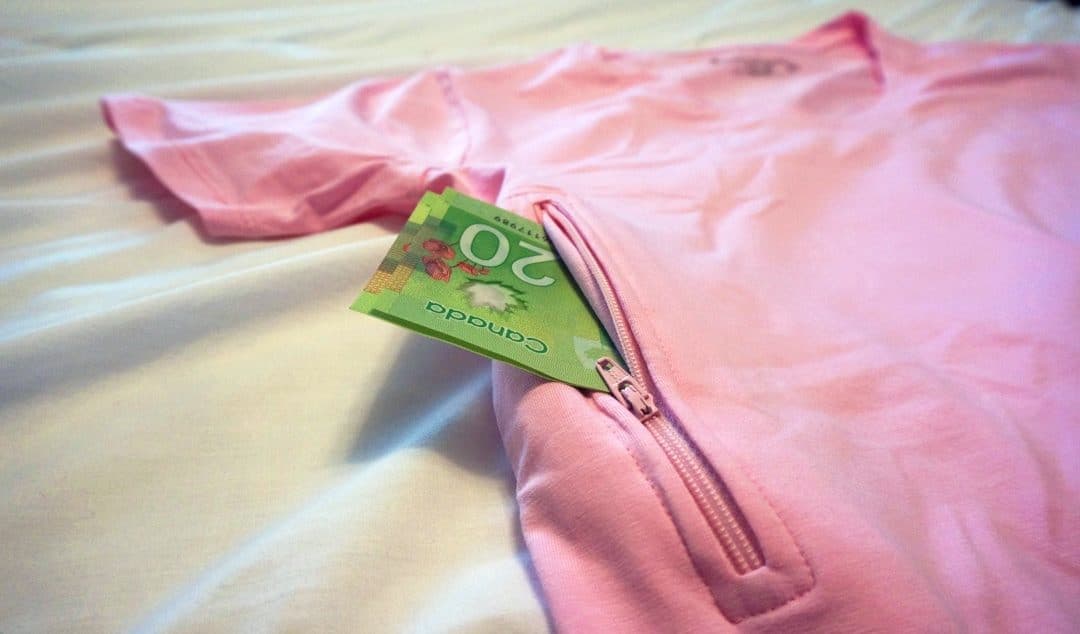 Note on Sizing: This t-shirt is a fitted T-shirt and I noticed on their website some people mentioned the fit was very small. I ordered a 3X t-shirt when i normally wear L or XL because I wanted a loose-fitting t-shirt. It is still fitted. The larger sizes are longer if you like a long t-shirt but they are still tighter in width.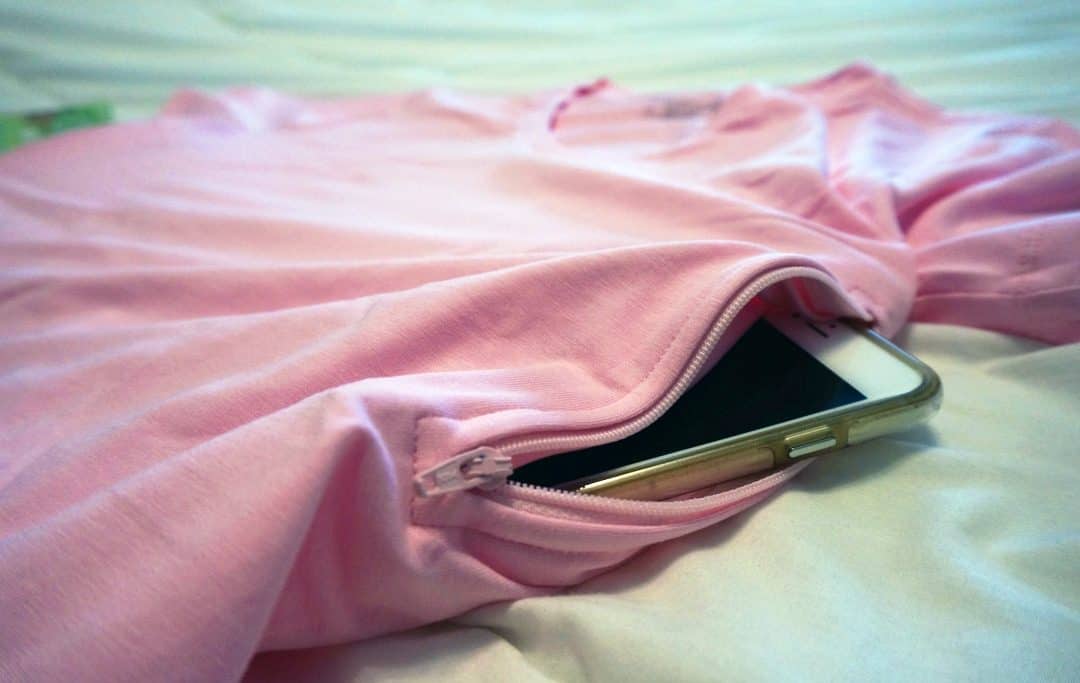 The material is very comfortable and lightweight. The spandex makes it stretchy too. I love wearing this t-shirt not only when I travel but when I go outside to exercise. Since my phone fits in the pockets I can take a few pieces of ID, some cash and my phone and head outside.
Where to Buy Clever Travel Companion Gear
Sizes: X-Small to XXX
Material: 95% cotton, 5% spandex Metal zipper pullers, plastic zipper
You can purchase the Clever Travel Companion Fitted V-neck T-shirt with 2 pockets at their website here or on Amazon
.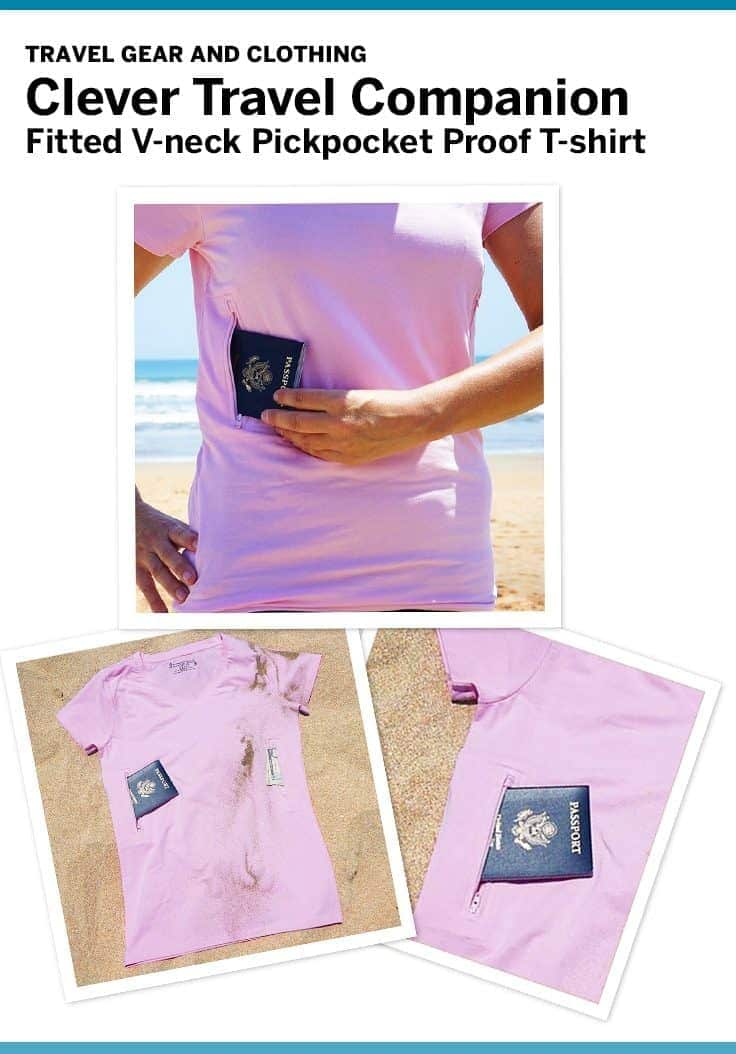 I was not financially compensated for this post. I received a sample t-shirt from Clever Travel Corporation for review purposes only. The opinions are completely my own based on my experience.