I have reviewed a few fancy restaurants from all my travels, but there comes a time when you just need to eat something indulgent and crazy when on vacation. This is not the best poutine place I've been to but when I asked people where to go during my first Winter Carnival experience in Quebec "Chez Ashton Poutine Restaurant Quebec City" was a popular mention.
Chez Ashton Poutine Restaurant Quebec City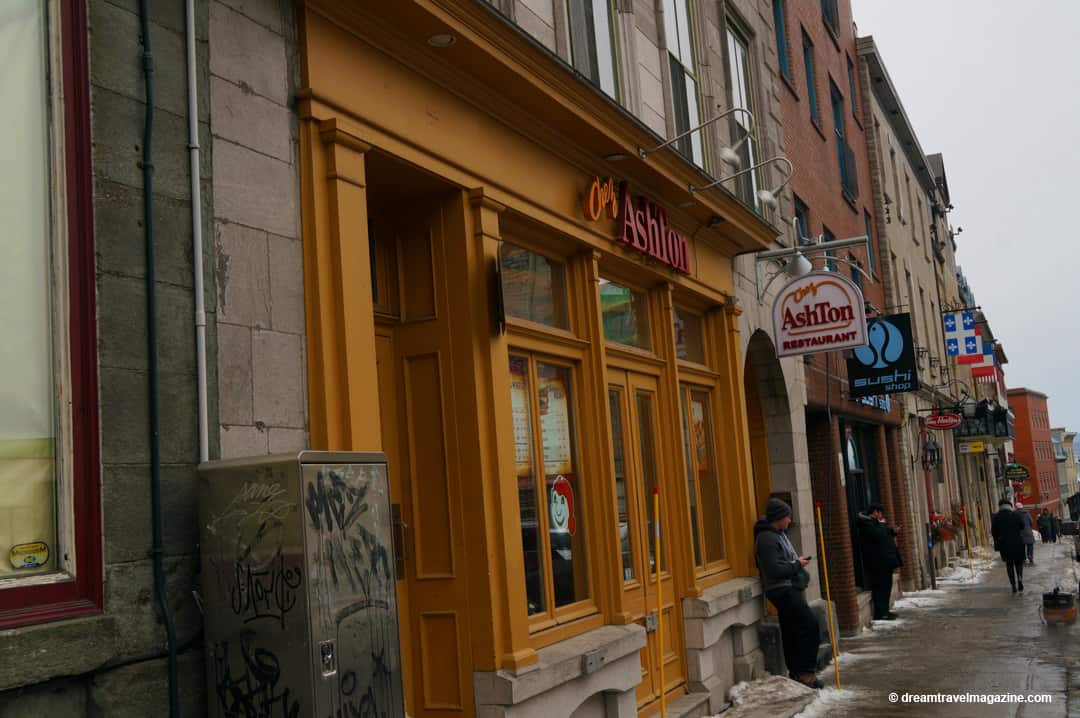 There are many locations throughout Quebec City and each one was conveniently located a short walk from my hotel. On my first day I was walking through the old part of the city within the walls and easily found this location.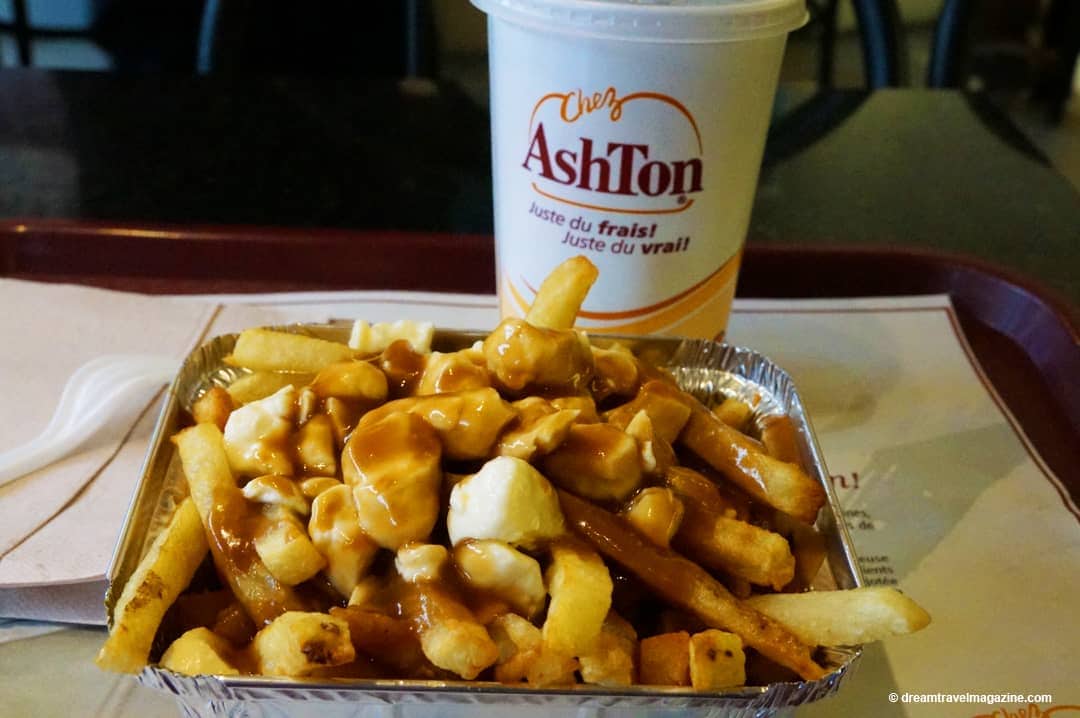 I ordered the mini regular poutine with a soft drink and this is what they served. In true European fashion they also included two packets of mayo – reminding me of the days when I visited Amsterdam. I'm glad I asked about the sizes because the mini poutine was just the right amount of poutine for me.
There are several kinds of poutine available the saucisse version is not sausages but hotdogs and is also a popular favourite amongst people eating in the restaurant. Chez Ashton restaurant also serves hamburgers and hotdogs as part of their menu and I even think I saw something about salad?
The staff spoke to me in English and had no problems explaining everything to me. However, they did find it odd that I was taking pictures of my poutine. Aaah the life of a travel blogger.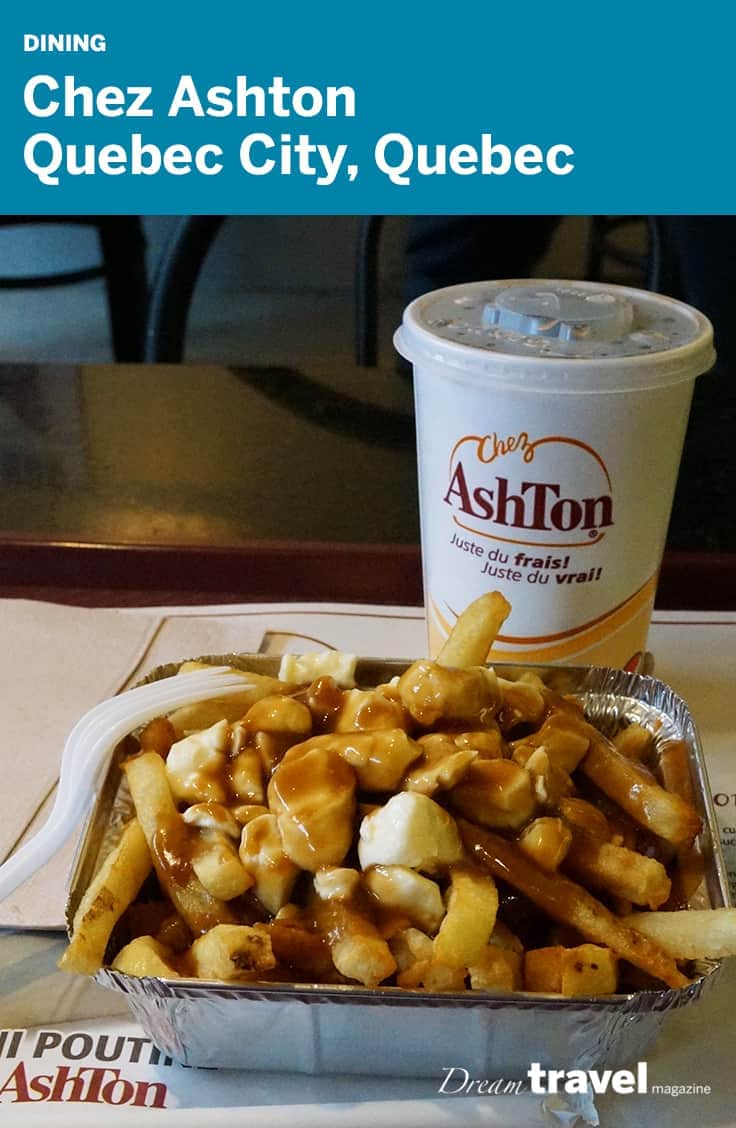 If you want an inexpensive fast-food treat and a place to warm up while walking the streets of Quebec City then Chez Ashton Poutine Restaurant is a decent choice. It was certainly a cheap and cheerful warm up for me during my visit to Quebec City's winter carnival.