This article may contain affiliate links. Clicking on or purchasing products we recommend through a link may earn a small commission. Read our disclosure and privacy policy page for details. *COVID-19 TRAVEL ALERT – Travel recommendations offered on this site are not to encourage you to travel against travel advisories.
Often when we go on holiday we tend to indulge in more decadent meals than we are used to. Restaurants with creamy pasta dishes or extra-large portions, cafes with delicious treats and pastries and let's not forget the extra glasses of tropical beverages. One way I try to deal with all the excess calories is by monitoring my activity with my Fitbit. Keeping track of steps and activity really helps me find that balance while on vacation and while I still might not like what my Aria scale says when I get back, I know that without my Fitbit it could have been much worse!
Sightseeing with Fitbit
I love sightseeing trips because seeing how many steps I've walked throughout the day always eases any anxiety I may have about what I was eating. Cities like New York City or Montreal where everyone is walking everywhere are particularly inspiring.
Take a Walk on the Beach
Beach vacations are harder for me, but there are ways to rack up steps even when you're at an all-inclusive resort and all you want to do is lounge on a beach chair with a book.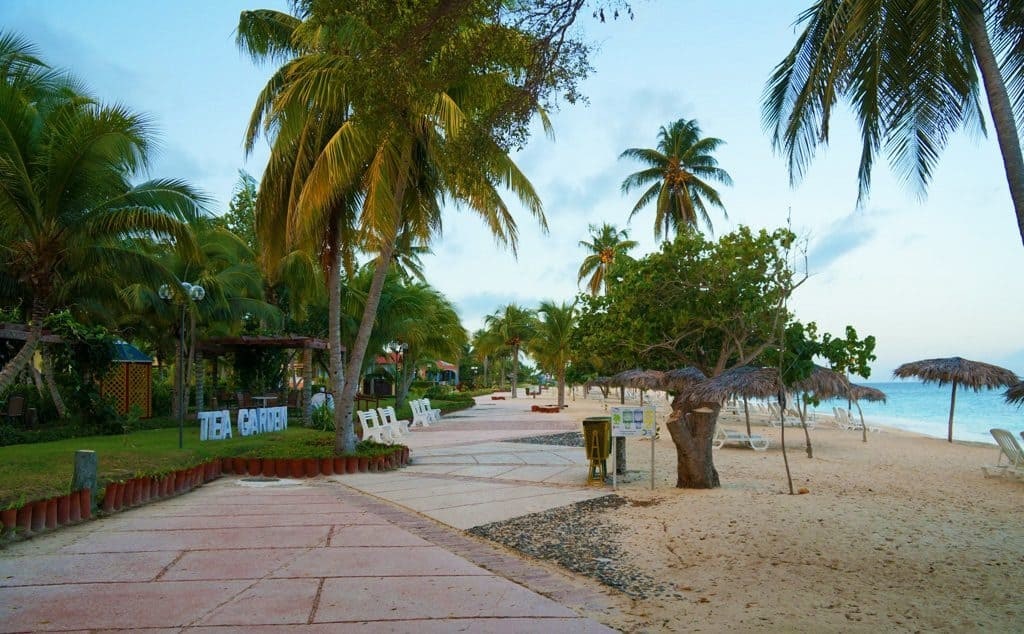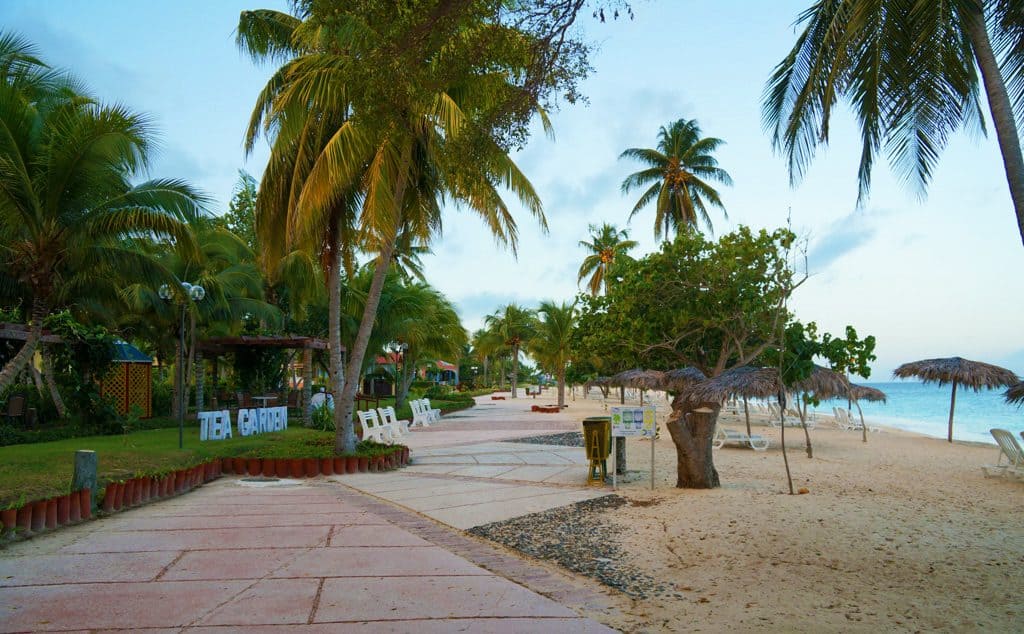 Find a boardwalk path or walk along the beach. I am the early riser girl so my friends know that I will get up to reserve the beach chairs, but I also use this early morning time to go for a long walk. I have the whole resort to myself usually, and it is just super relaxing to watch the sun go up over the water as you enjoy a long early morning stroll.
CAUTION: Don't forget to take off your Fitbit when you go into the water! They haven't invented a waterproof version…yet!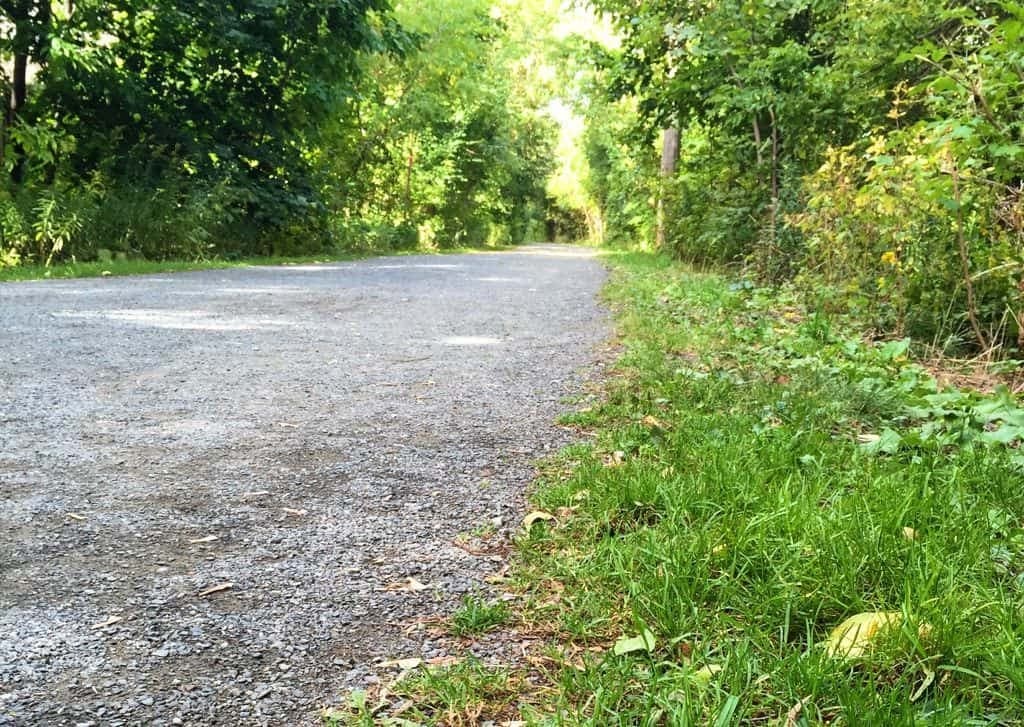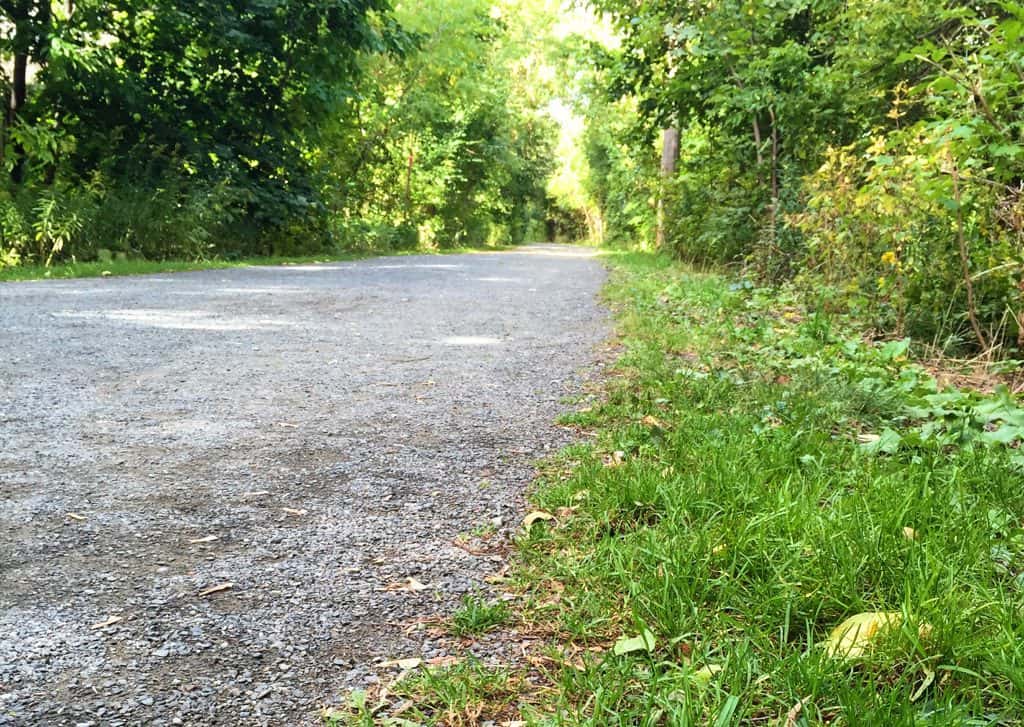 Find a Trail and go for a Hike
If you happen to be lucky enough to find a nature trail on your trips, be sure to take advantage and enjoy a nature hike. These trails can be found in cities but some hotels also have them on their grounds.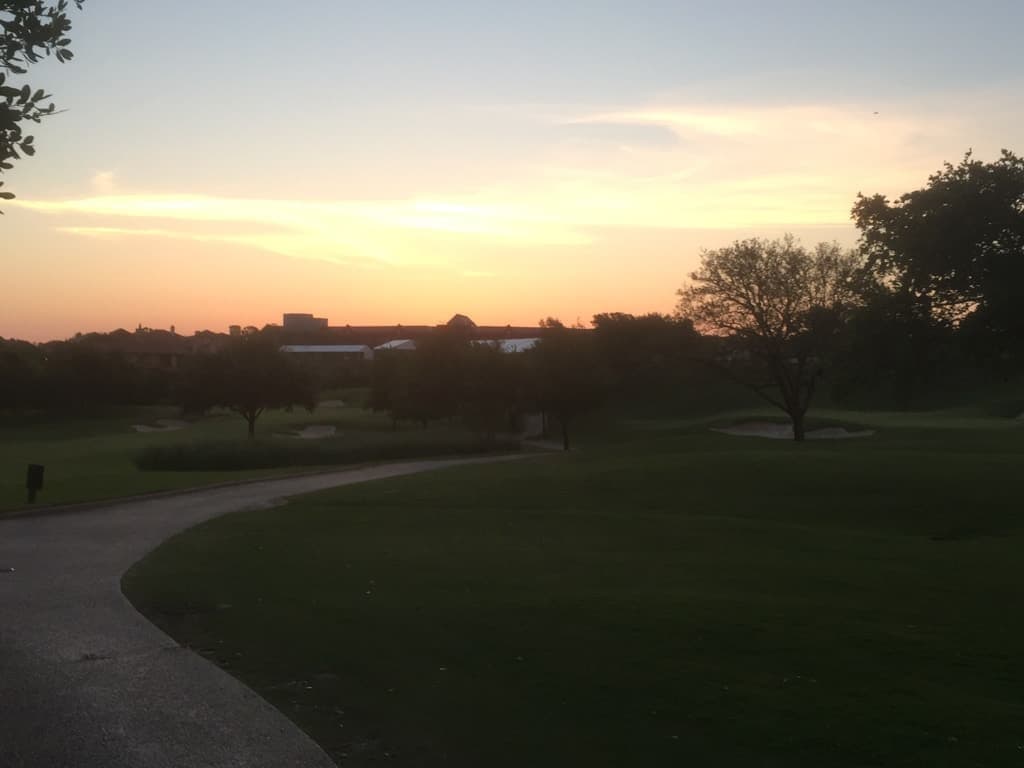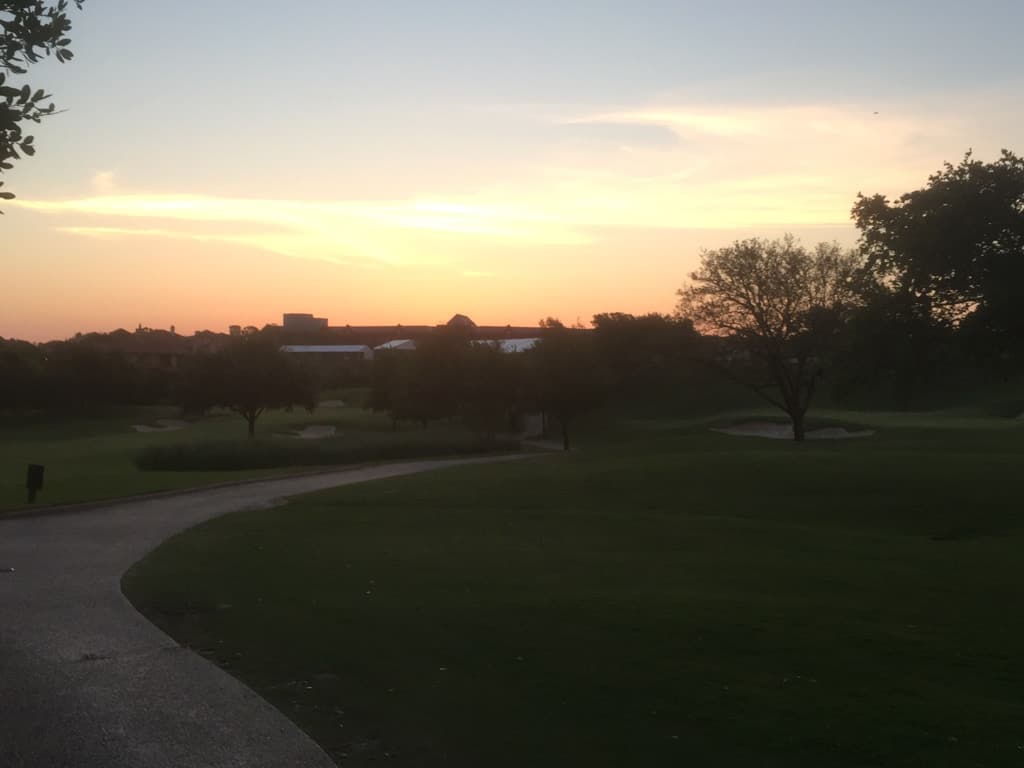 A hotel with a golf course is great as you can take a morning walk along the course before the golfers get out. I always pack running shoes on my trips now because worse case scenario if the weather is bad, or I'm in a remote location the hotel gym is a great place to get some steps in. I've been known to get up extra early so I can hit the treadmill and get in 30 minutes of activity even on days when I know I'm going to be walking a lot.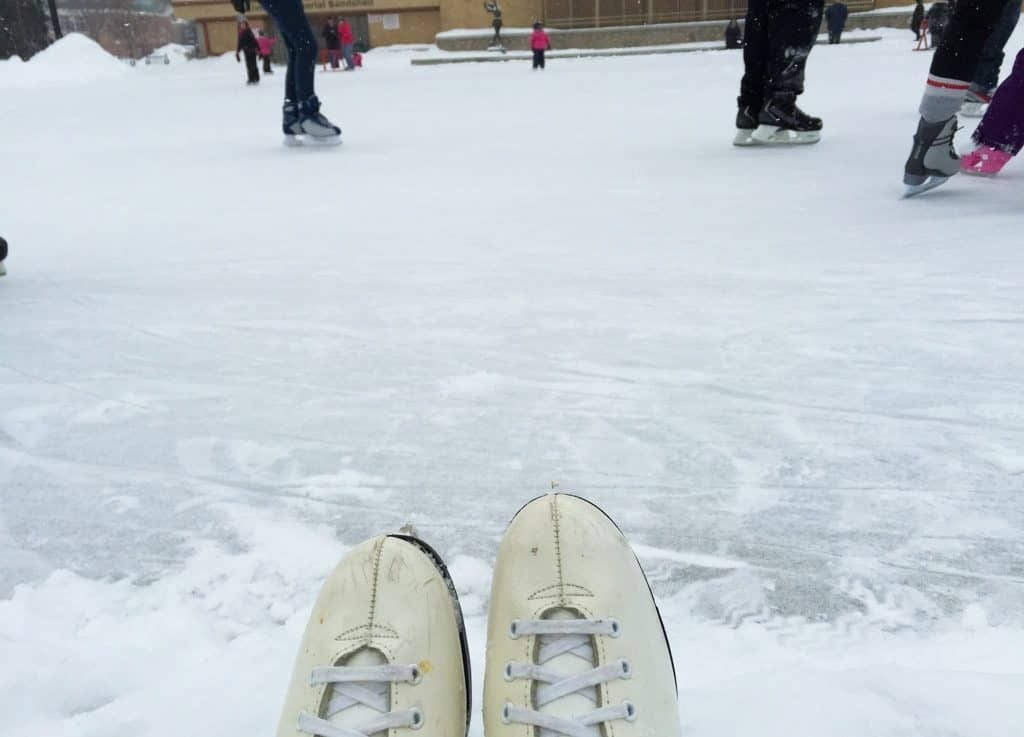 Find Other Activities to Do
The old me would have never packed my sneakers on a vacation or business trip, but the new healthier me is always looking for ways to get my steps in during a vacation. This past winter I even packed my ice skates on two trips when I learned that my hotels were located near outdoor skating rinks.
I've also discovered lots of new activities to do on my trips and use the Fitbit timer to track them. Renting a bike in an urban city or kayaking along a river, I just set the timer to go and when I'm done the activity I can select the type of activity from the list in the Fitbit app and it calculates everything for me. This is a great way to track activities that don't track steps, like biking, kayaking and yoga.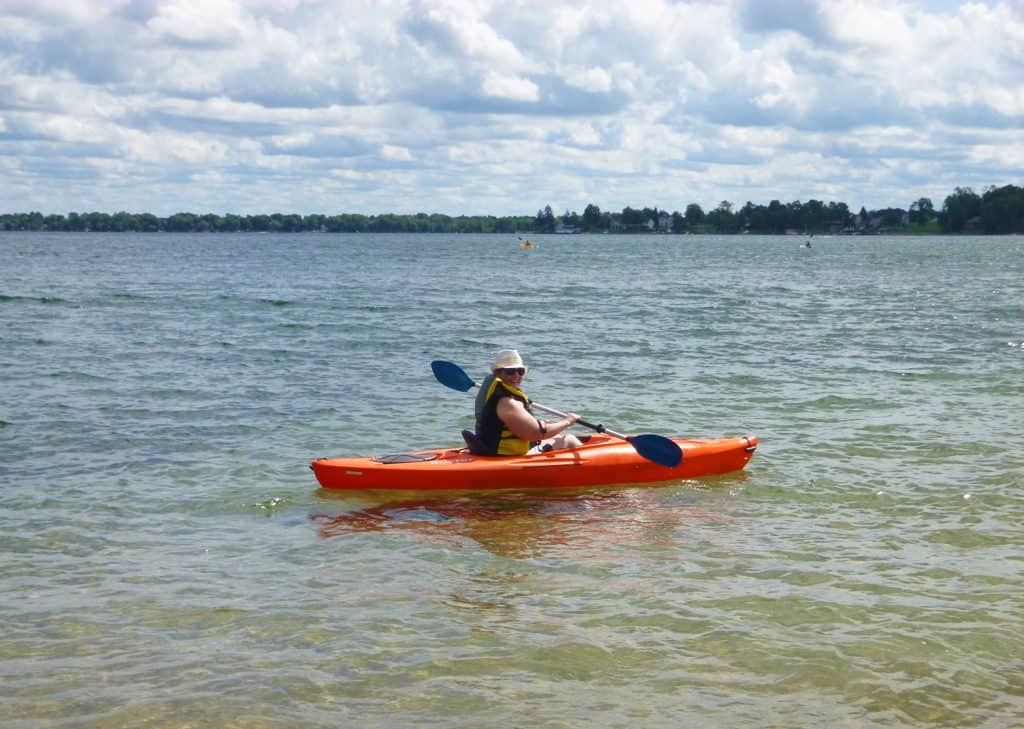 My Fitbit is always challenging me to rack up those step counts when I'm on vacation. In fact, I often won't go to sleep on vacation until I've met my minimum step count each day. Dont let a vacation derail your healthy life goals. Pack your Fitbit and enjoy every minute of your vacation knowing you are putting your best foot forward each and every day!