If you can't beat winter then join in the fun! That's been my motto this year as I decided (after a much needed winter break in Cuba), to discover some fun winter activities close to home in Ontario. You don't have to be a skier, snow boarder or ice skater to have fun during the winter months. There are many easy and fun activities you can do like dogsledding, ice fishing and snowshoeing. However, if you are looking for a fun and thrilling winter adventure in Ontairo, let me recommend an awesome ride down a hill in a snow tube. It will make you feel like a kid again!
The ROC Georgina – Snow Tubing and so much more!
If you have some reservations about sitting in an inflated tire tube and then hurling yourself off a snow covered hill, let me ease your fears and tell you it is just soooooo much fun! If you've never done it before you may want to start with a small hill like the one at the Georgina ROC. Located about an hour drive from Toronto near Keswick, Ontario, the Georgina ROC is a great way to enjoy a day of winter activities with the whole family. Just one ride down the hill and I'm sure you'll be hooked!
My travel writing friend Mary at calculatedtraveller.com braved the hill with me for her first snow tubing experience. After confirming that she met the height restriction we headed up the conveyor belt lift to the top of the hill.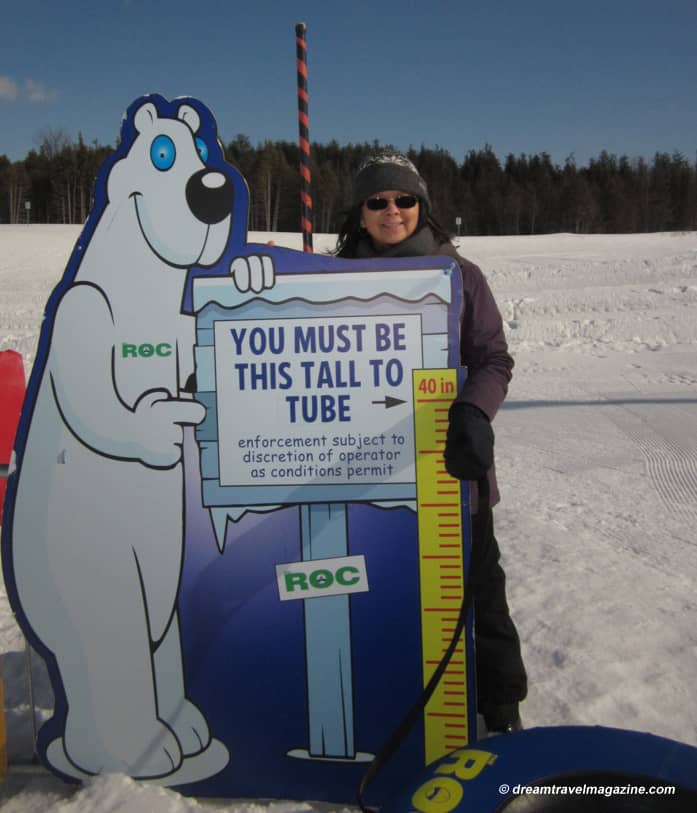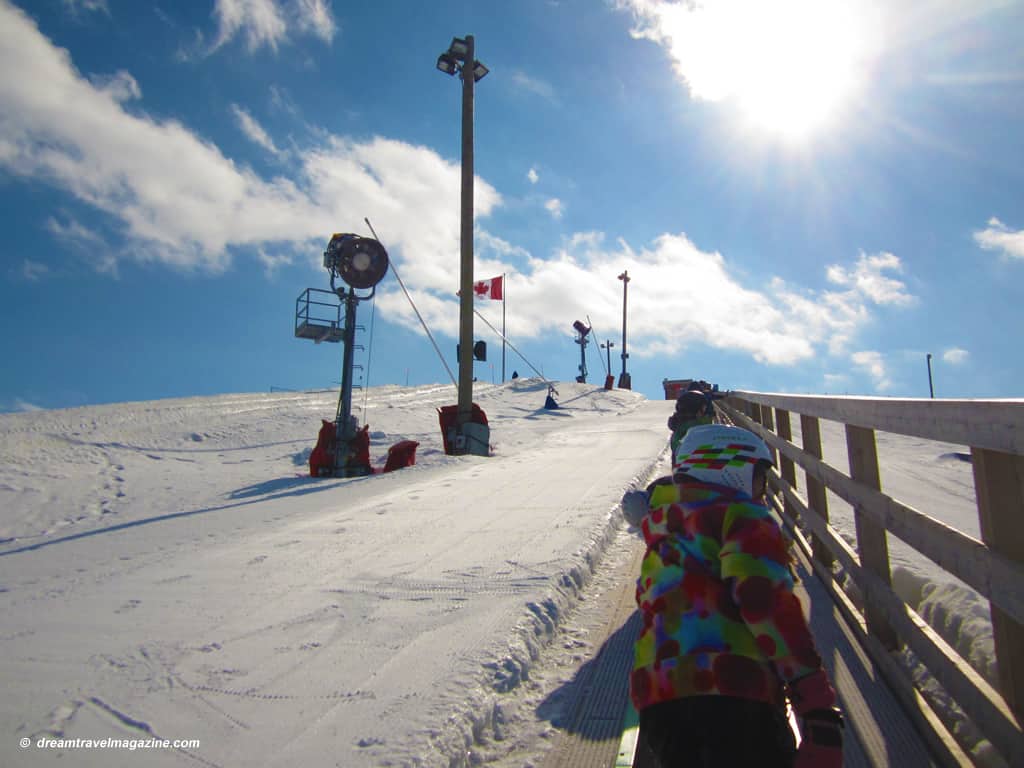 This was not my first time snow tubing, so I told Mary I'd hang on to her and we would brave the ride down the hill together! By the third ride Mary was asking the attendants at the top of the hill to spin us around! The ROC Georgina is not a scary ride at all. It is a fast hill, but not very high so small children and scared adults can enjoy the fun equally.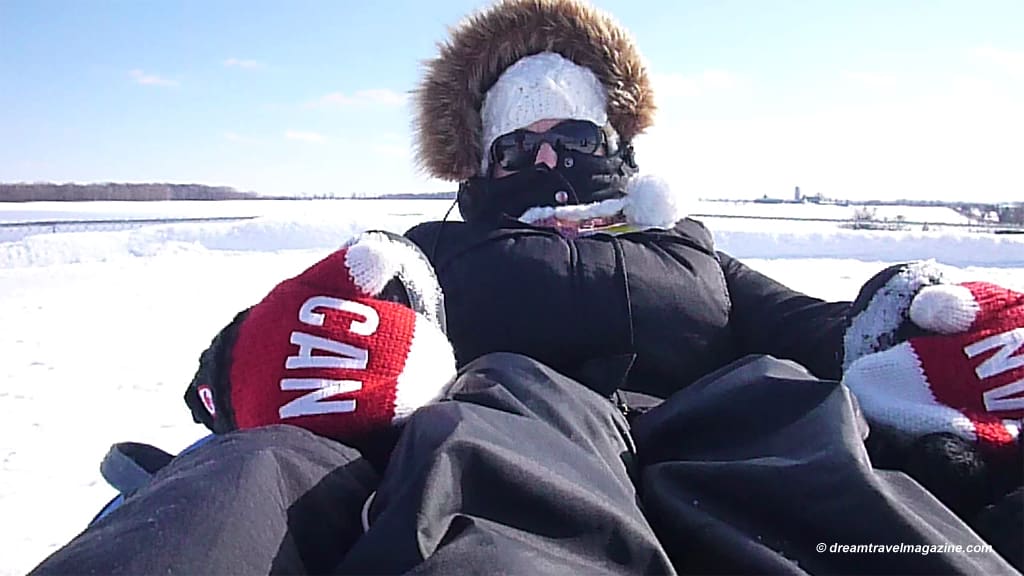 There is much more than snow tubing going on at the ROC. The hill also has an area for skiing, snow boarding and tobogganing. Families can come, with their own sleds and equipment or rent them from the ROC. When you need a break from all the fun on the hill or the surrounding walking trails, hop into the chalet to warm up with some food and hot chocolate.
The Georgina ROC is a short drive away, and a great weekend stop for you and your whole family. If you don't have kids, then you can just grab some of your closest friends and head out to Georgina for your own thrilling day on the hill.
Georgina ROC
Email: [email protected]
Telephone: (905)476-8834 26479
Civic Centre Road Keswick, ON L4P 3G1
This experience at the Georgina ROC was sponsored by the Central Counties Tourism Organization, however the opinions expressed in this post are my own.