This article may contain affiliate links. Clicking on or purchasing products we recommend through a link may earn a small commission. Read our disclosure and privacy policy page for details. *COVID-19 TRAVEL ALERT – Travel recommendations offered on this site are not to encourage you to travel against travel advisories.
It was my first time at Mont-Tremblant in Quebec and ironically I was not there to ski. As fall leaves started to change on the mountain side above, food fans were gathering at the largest epicurean festival in the province. Tremblant Gourmand's mission was to give you a taste of Quebec's finest food and drink while motivating you to stay healthy and active. The 9-day food festival located in Mont-Tremblant's village and on the mountain side had plenty of food tasting mixed with some healthy activities.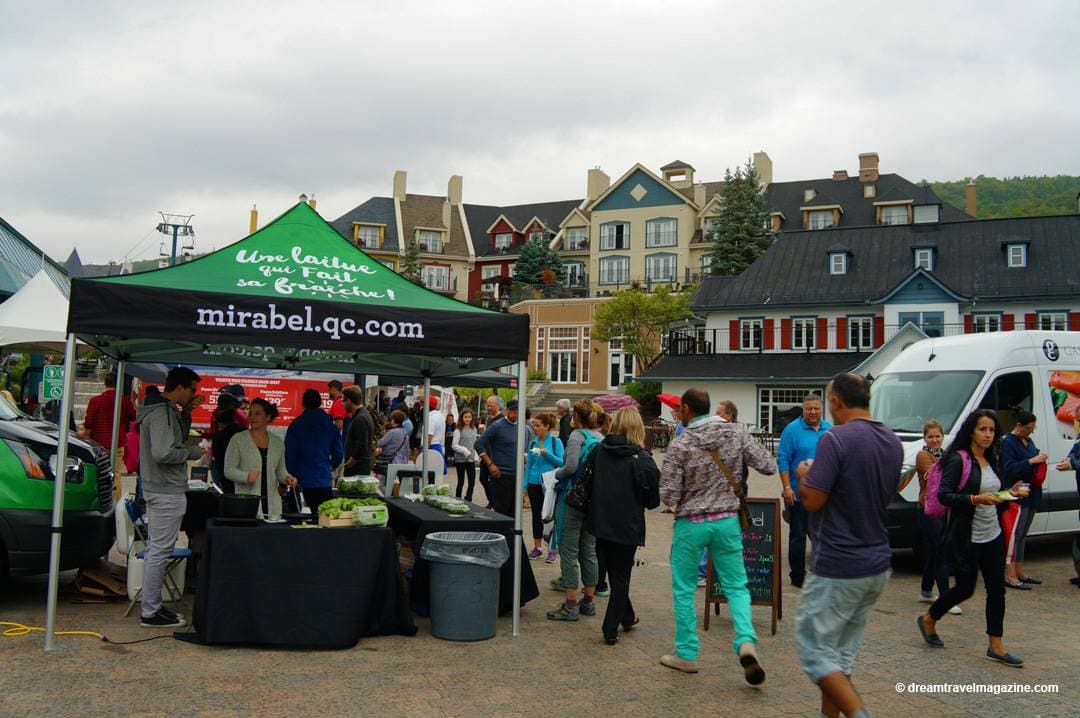 Tremblant Gourmand Foodie Festival
The goal of this food festival is to combine a healthy lifestyle with love for food. For nine days chefs, food suppliers and other local food exhibitors share their passion for Quebec's local ingredients. In addition to the various cooking demonstrations, food tastings and wine sampling were some healthy activities like yoga and hiking.
Tremblant Gourmand Mountain Hike
A highlight of the food event is a hike up the side of Mont-Tremblant. Fourteen gourmet tasting experiences were set up at various stops along the hiking trail.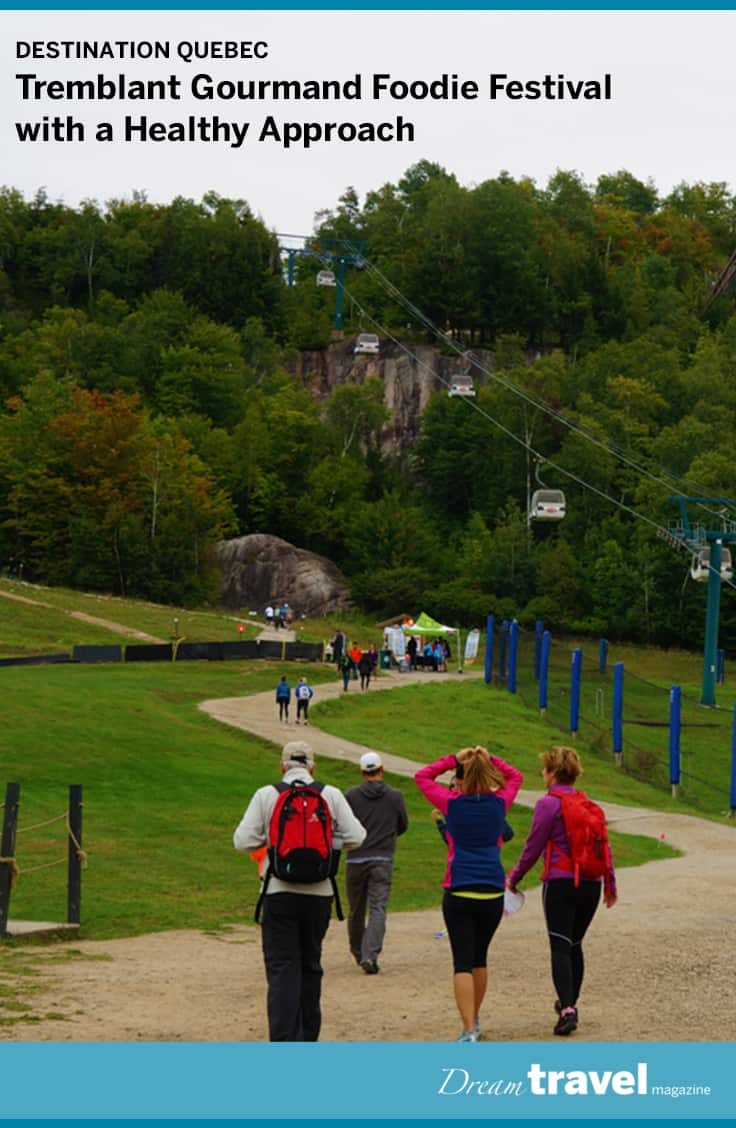 Inside the village, we approached the first stop a tasty slider made with Quebec beef. Then we started the climb to our next stop for some coconut water. The fist part of the hike after these two exhibits was a nice challenge. Steep slopes and stairs up to the side of the mountain with some great views of waterfalls.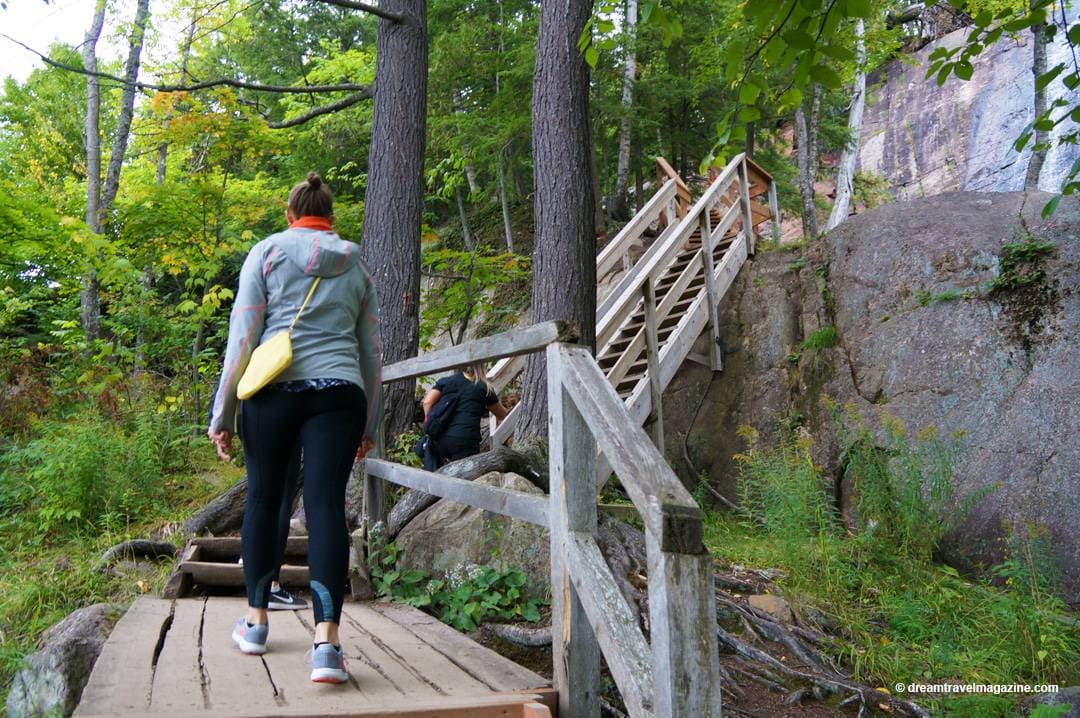 Once we got passed this first hurdle more and more, exhibitors appeared along the wooded paths. With the workout behind me I felt less guilty about sampling the yummy treats.
With Mont-Tremblant's hiking trails offering inspiring and relaxing scenery, our tastebuds were also inspired by the many food samples along the way.
Eventually, the hike started winding its way down the mountain side and back to the Mont-Tremblant Village.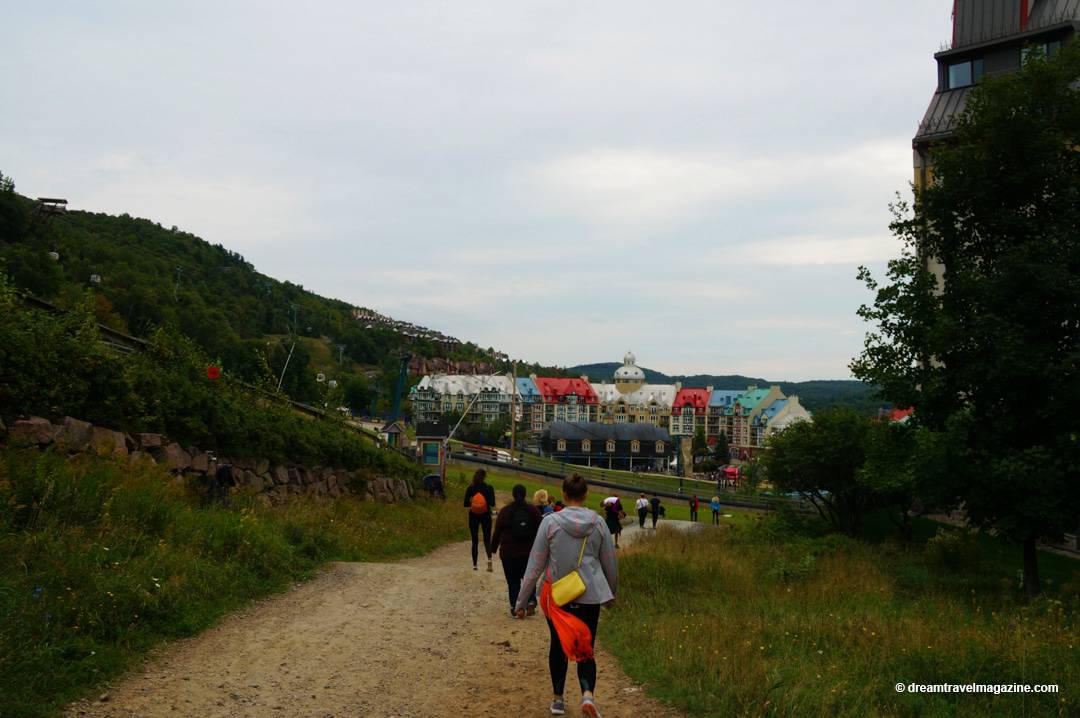 Tips for Conquering the Tremblant Gourmand Mountain Hike
Bring a bottle of water up with you. Beverage samples are small and will not quench your thirst.
Where hiking shoes or cross trainers with good treads, some of the trails are covered with loose rocks and are steep.
The first part of the hike is rather steep and can be challenging. Take it slow, once you reach the summit, the remainder of the hike is more moderate.
Dress for the weather but pack light, so you are not lugging heavy bags on the walk.
Bring your appetite! There are quite a few tasting stops along the way.
Tremblant Gourmand Pedestrian Village
Inside the Mont-Tremblant village was some vendors set up in tents. Food trucks also parked inside the community to offer some special sampling menus.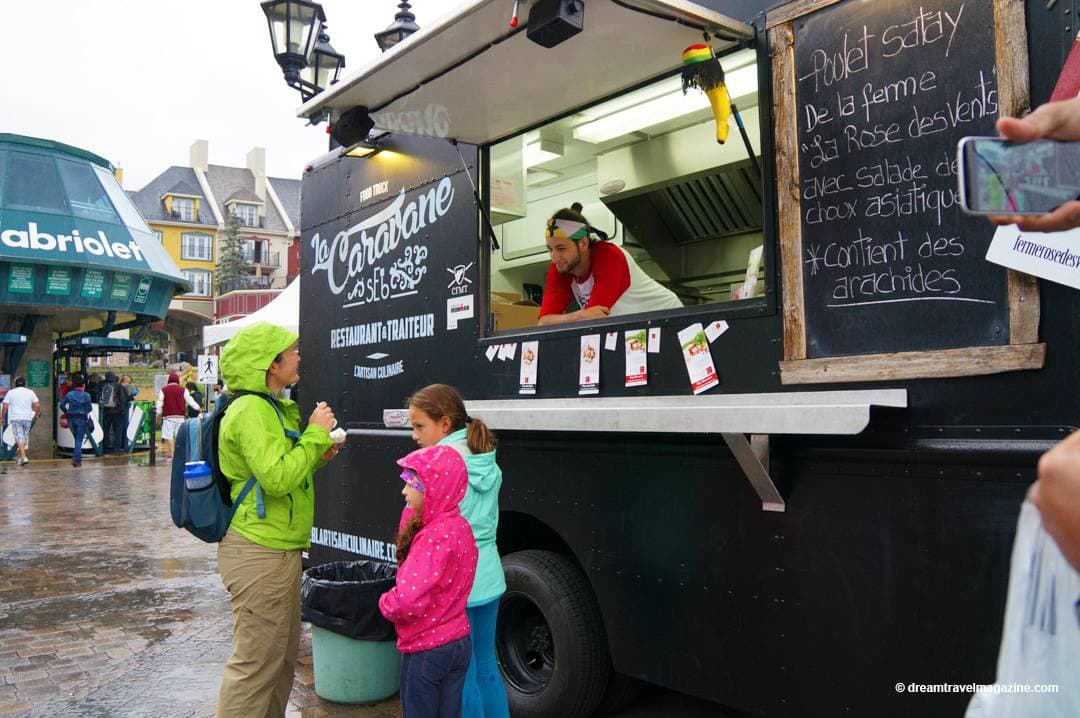 Even rain didn't dampen the spirits of participants in this food festival.
Tremblant Gourmand Chef Demonstrations
Favourite Quebec Chef Anne Desjardins inspired us with a cooking demonstration on the main stage in the upper village. Mixing mustard and maple syrup for her take on Beef Tataki.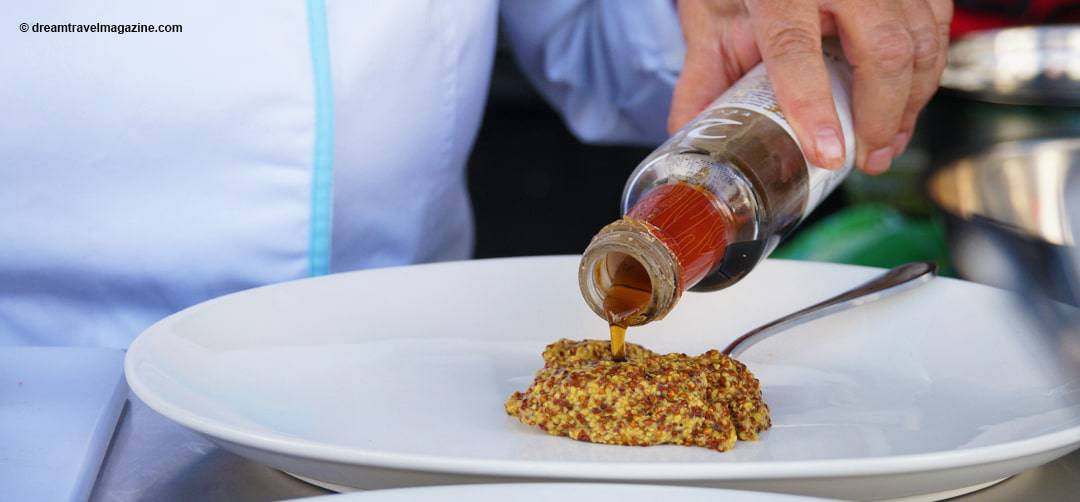 We also had an enjoyable visit in the Maison Orphée tent learning about their amazing iPhone app and took on organic dressings and marinades. With a recipe from their app, we learned how to mix the perfect vinaigrette. Of course, we also got to take home the bottle! This app is now a favourite of mine.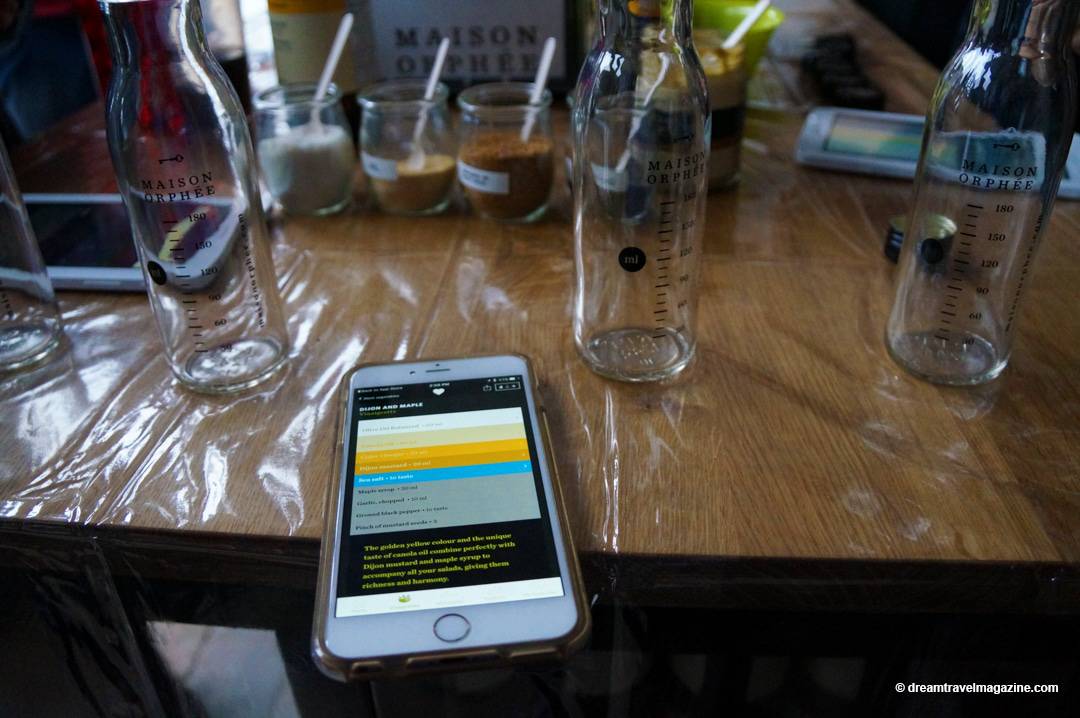 Mont-Tremblant Restaurants Celebrate with Special Menus
During the nine-day festival, many of Mont-Tremblant's restaurants featured special Tremblant Gourmand menus. At Wok restaurant I enjoyed this amazing Duck salad.
Even Casey's got into the swing of things offering an exclusive Jack Daniel's themed Tremblant Gourmand drink and rib lunch. Outside people were invited to try their skills on the mechanical bull.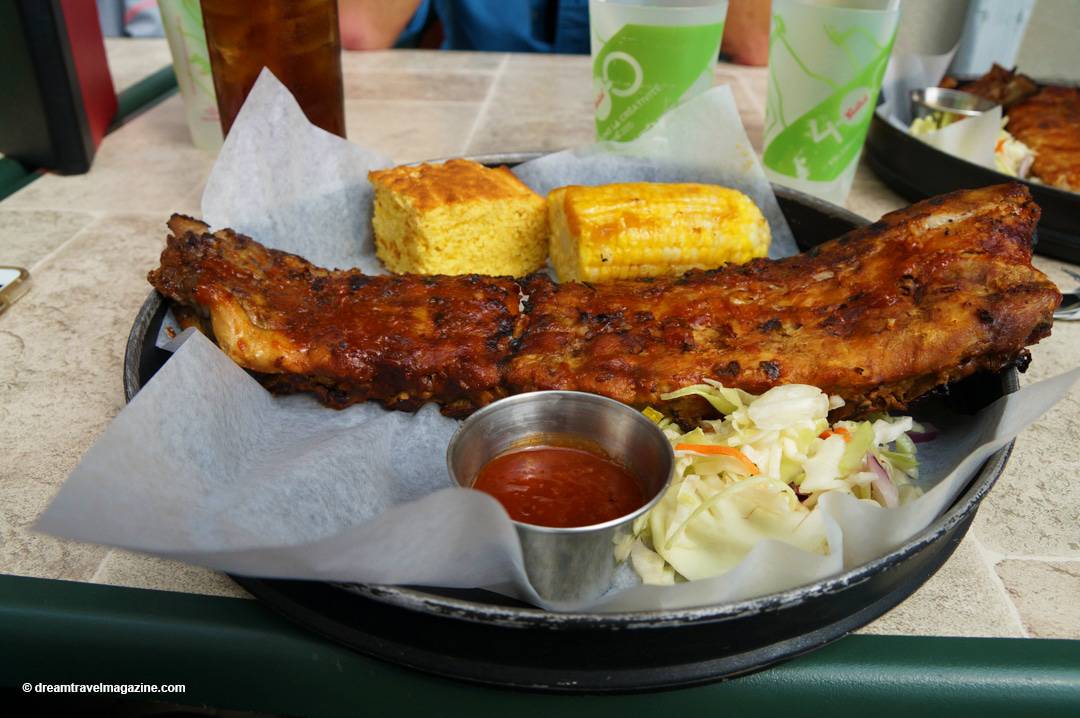 A highlight of our festival weekend was dinner at Laurent Louis Bistro a fantastic French-inspired restaurant in the lower village. We were treated to a three-course meal each with a special Calvados (Apple Brandy) inspired twist.
Even Casino Tremblant was in the spirit of the festival. We had a special dinner at Altitude restaurant with a Quebec inspired menu.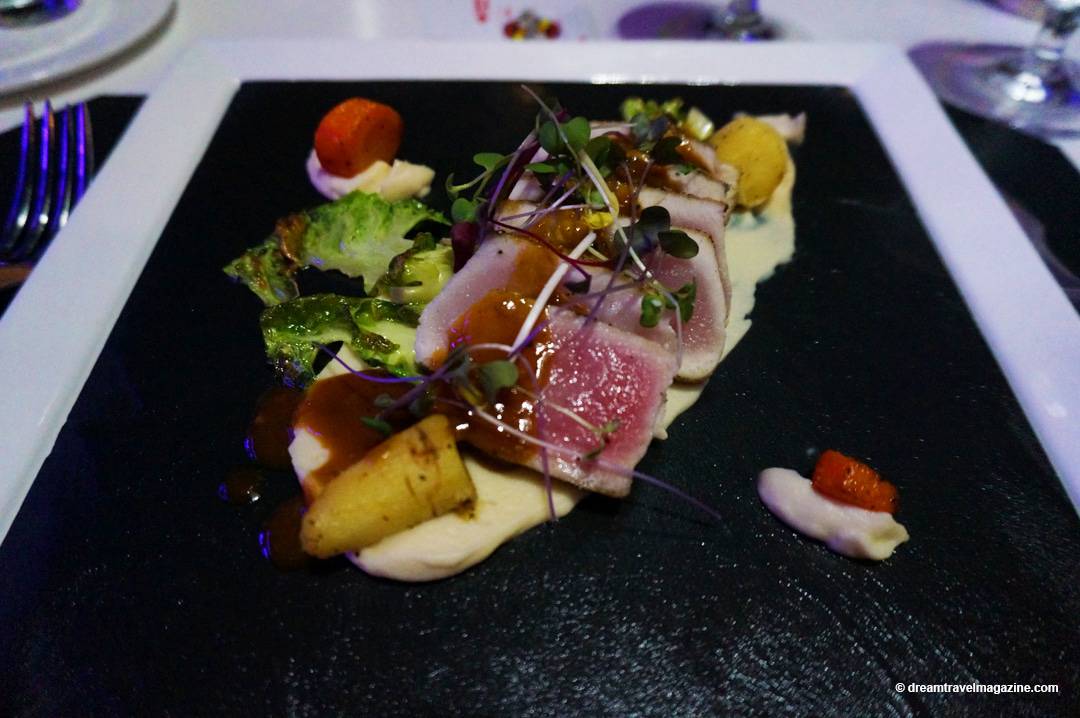 Add Tremblant Gourmand to Your Food Festival Bucket List
I think it is funny that I visited Mont-Tremblant for the first time to enjoy a food festival. I'm not a big skier, but this visit has opened my eyes to all the things you can do at the Village other than ski. I can't wait to go back and see it during its peak in the winter, but for now, I'm happy to have participated in this unique food festival. I recommend you add Tremblant Gourmand to your foodie bucket list!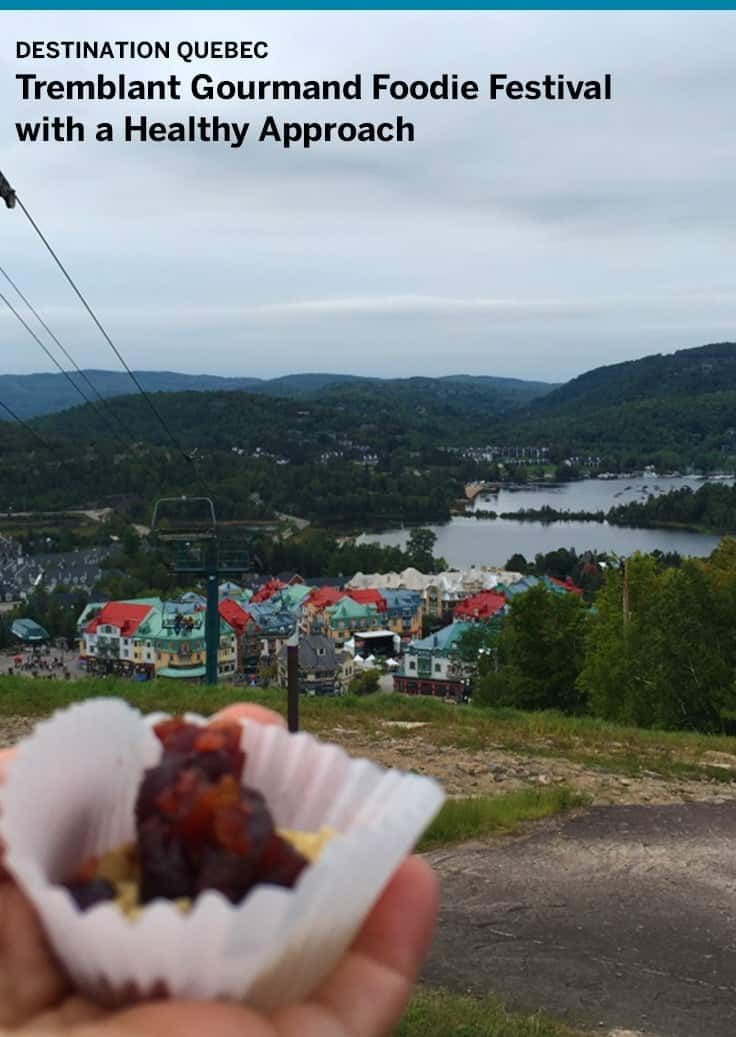 Travel assistance provided by the tourism boards of The Laurentians and Mont-Tremblant and Tremblant Gourmand. As always, the opinions expressed in this post are my own.