This article may contain affiliate links. Clicking on or purchasing products we recommend through a link may earn a small commission. Read our disclosure and privacy policy page for details. *COVID-19 TRAVEL ALERT – Travel recommendations offered on this site are not to encourage you to travel against travel advisories.
Even on a chilly, misty morning, I made my way out to the grounds for my morning walk. During my four day trip to Virginia, it had rained all four days. Weather is not something that affects me during vacation, and I knew the moment I walked through the doors of the Salamander Resort and Spa Virginia that nothing was going to ruin this stay.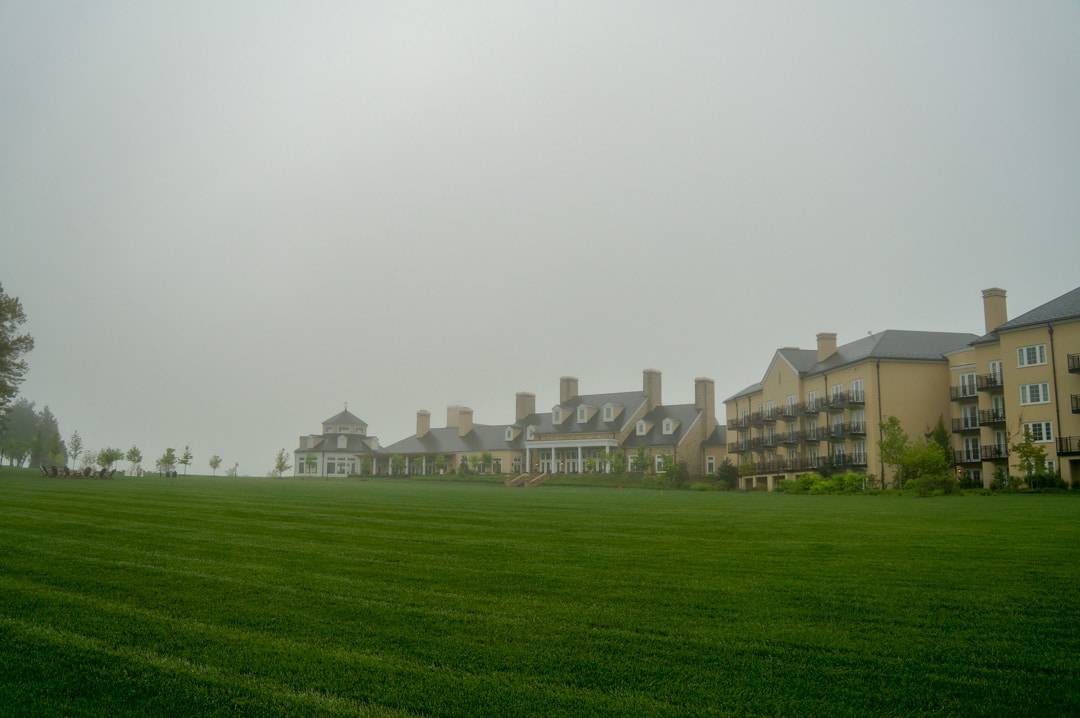 With the grounds to myself, I strolled through the nature paths behind the resort, through its equestrian centre and off into the woods. Despite the overcast skies and misty fog that fell over the resort, the birds were chirping around me, and I felt calm and relaxed.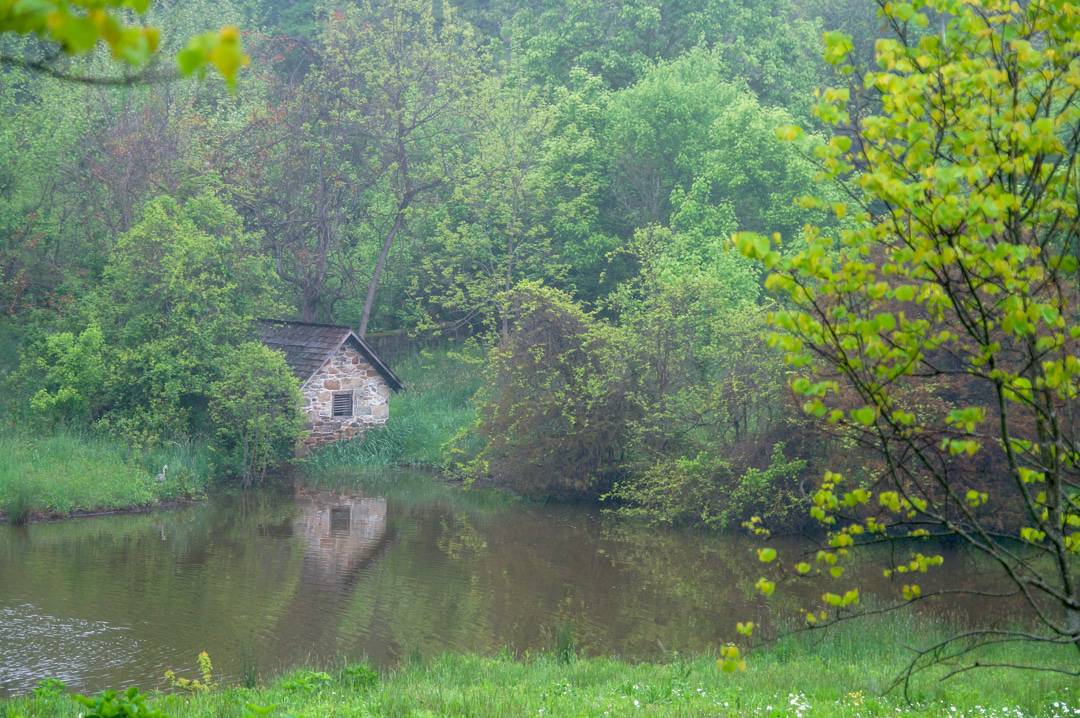 Luxury Hotel Salamander Resort and Spa Virginia
You did not come here to learn about the Salamander Resort's nature trails I know. What you want to know is how was the resort, what were the hotel rooms like and of course, you want lots of pictures right? I will not disappoint!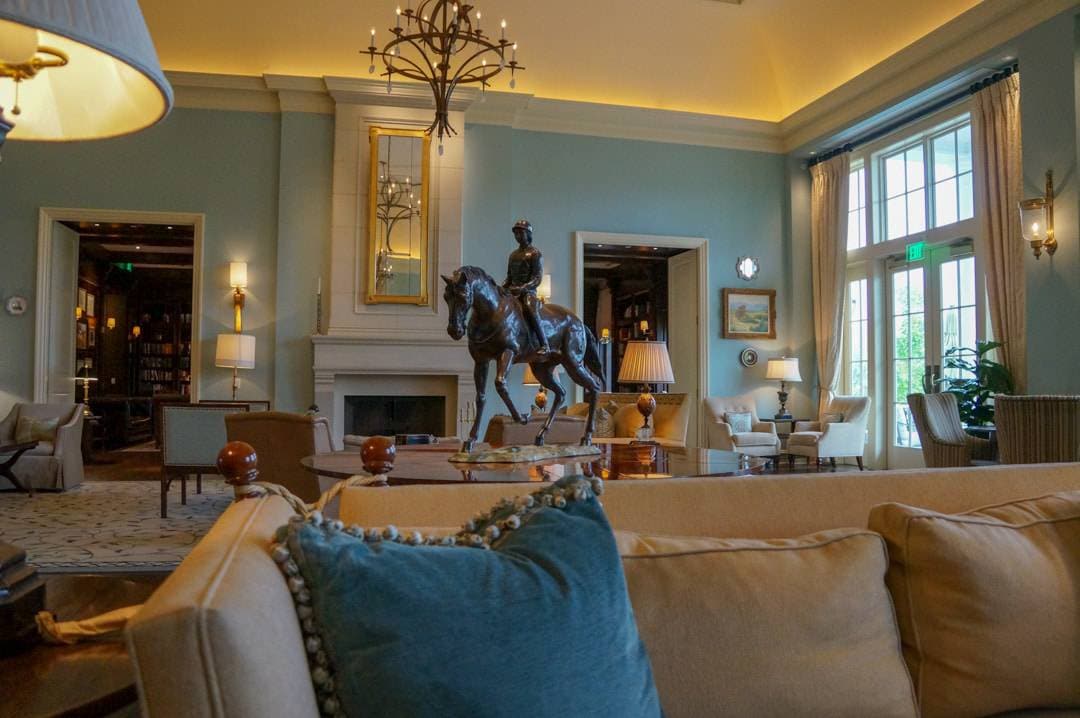 When I walked into the lobby of the resort this is what I saw a beautifully decorated room, with neutral colours, lots of comfy spots to lounge at and the "Virginia Estate-like" decor.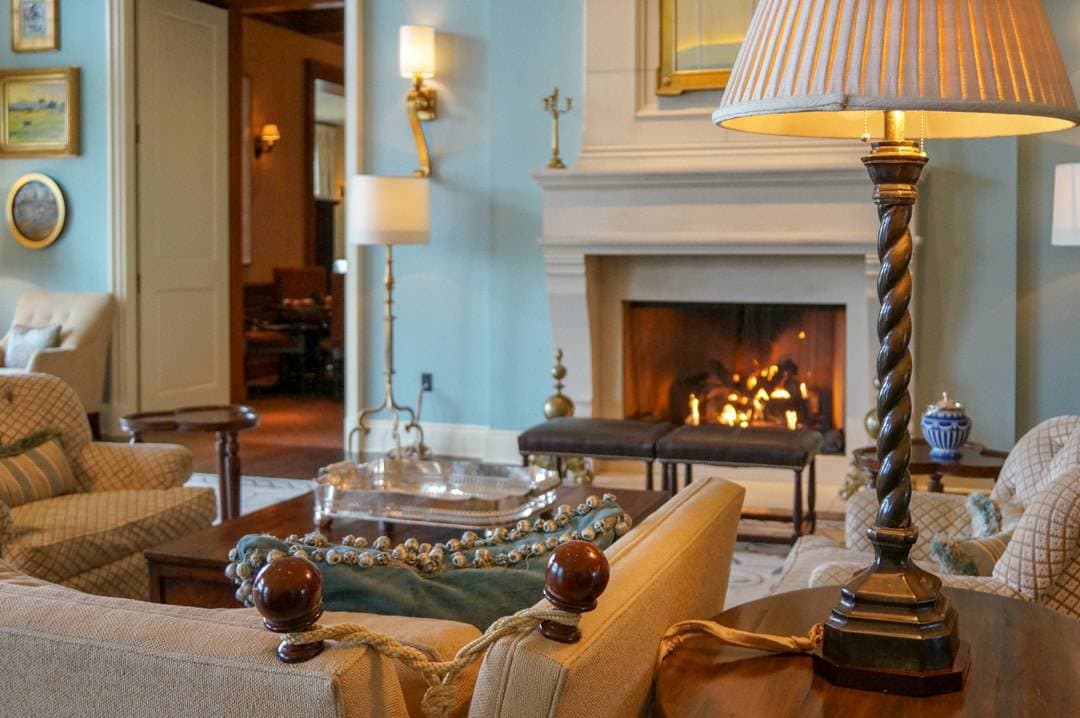 In the evening fireplaces were lit inside the main building, and outside fire pits were blazing to create a quiet outdoor space to relax in.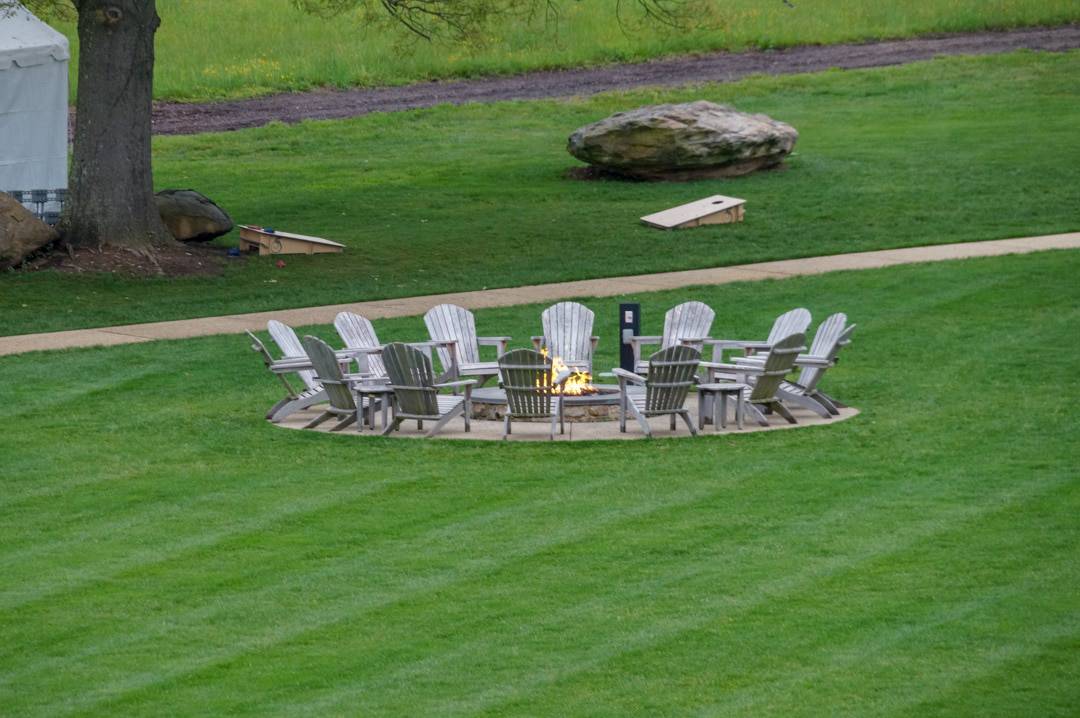 A quiet library room surrounded by bookshelves was a perfect spot to play some games or curl up to read a book. There were lots of ornaments and design elements in this room also symbolic of a Virginia estate.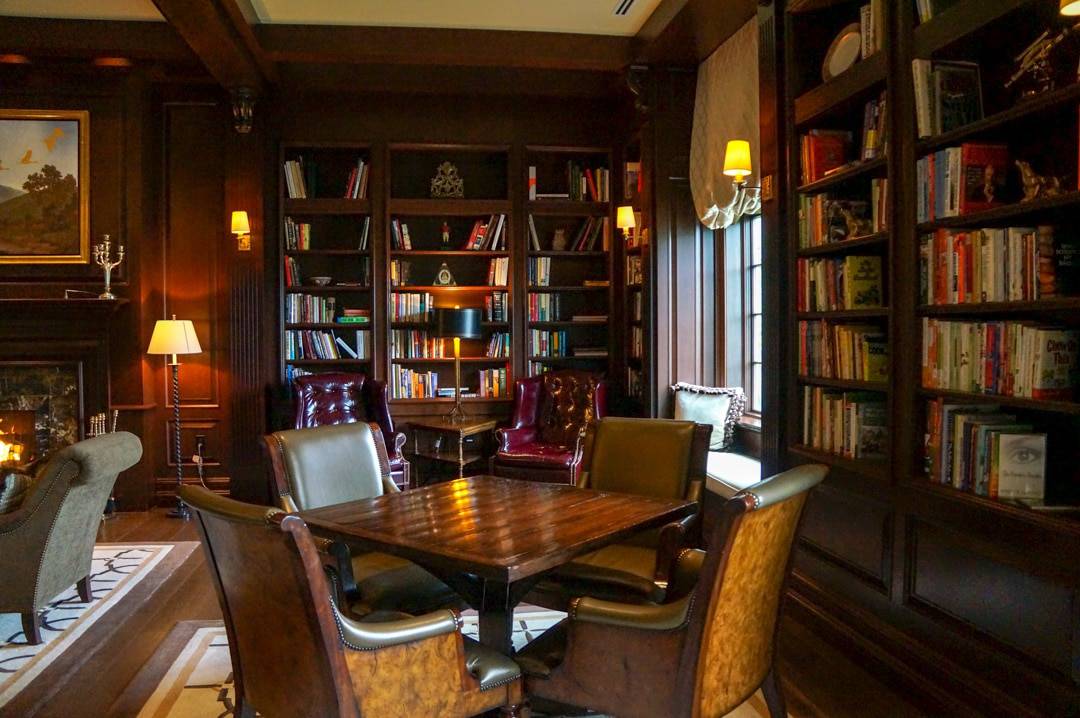 These were just the relaxing shared spaces on the main floor of the main building. What awaited me next was my sanctuary.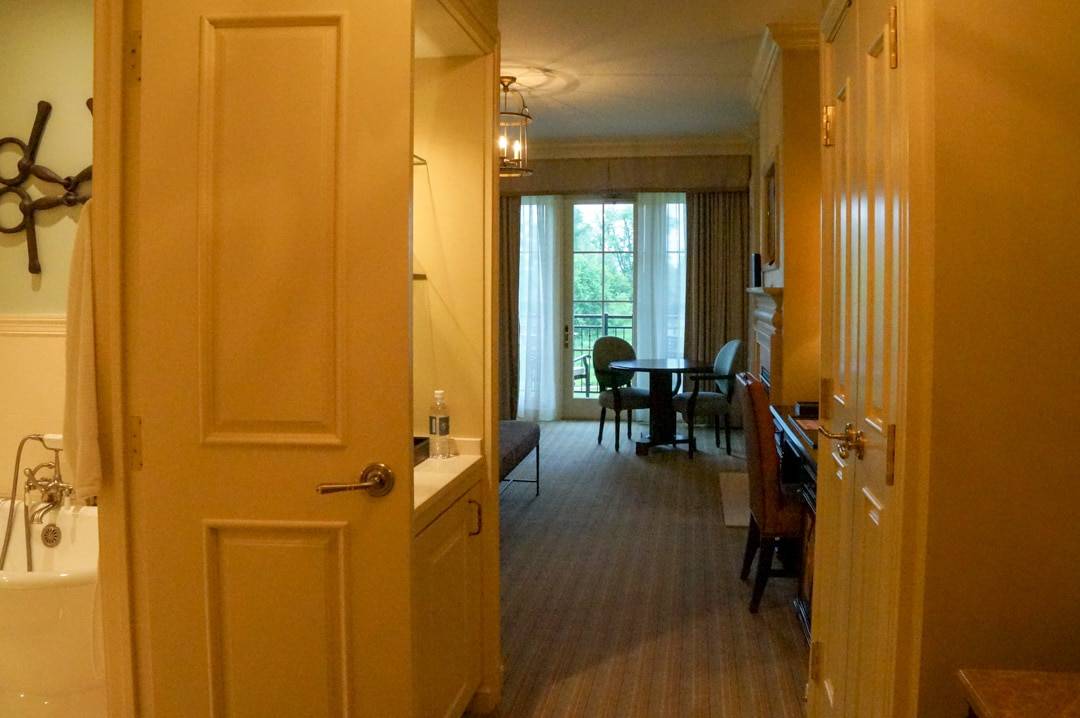 Luxury Hotel Suite at Salamander Resort and Spa Virginia
It was a narrow hallway when I first walked into my suite, and I had a bit of an awkward dance with the first closet located right next to the front door. In fact, when I realized there were a second closet steps away, I just abandoned the first one altogether. Worry not the rest of the suite is spacious and full of luxury details and comforts.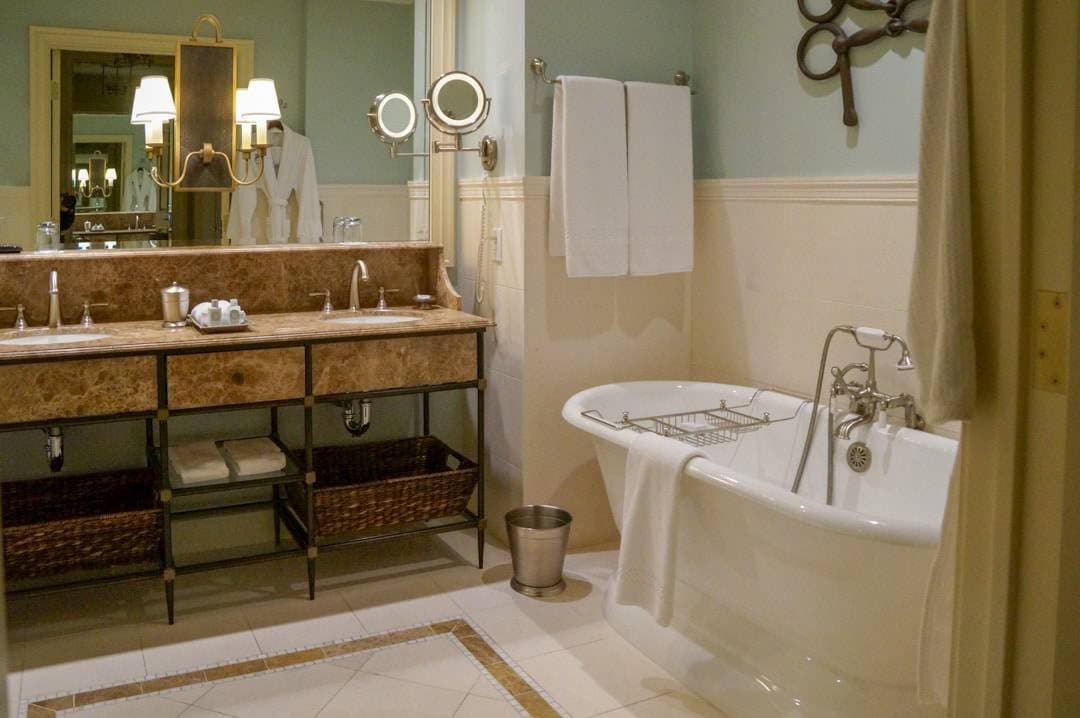 I had a luxury, full-size bathroom all to myself, complete with a soaking tub and a large walk-in shower.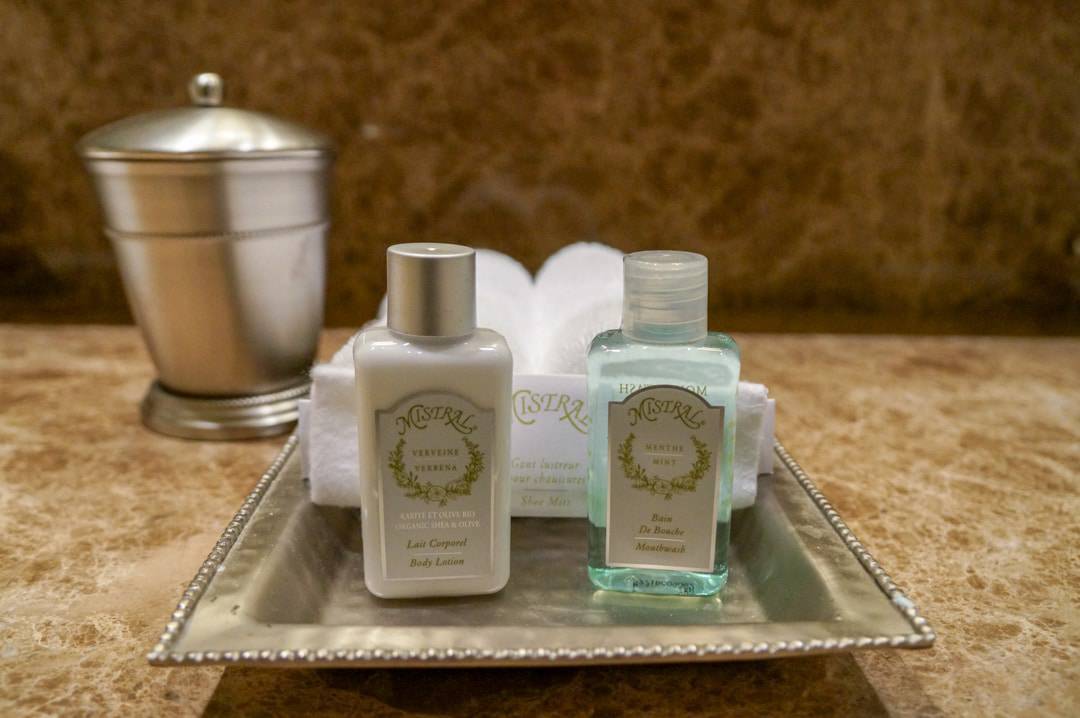 Throughout the bathroom were these fantastic Mistral bath products. With bars of soap that smelled like grapefruit, had gentle exfoliation beads inside and I had a bit of an internal battle about whether I should grab it all and check my bag vs trying to fit these products into my carry-on toiletry product allowance! Sigh, I decided carry-on only travel was more important.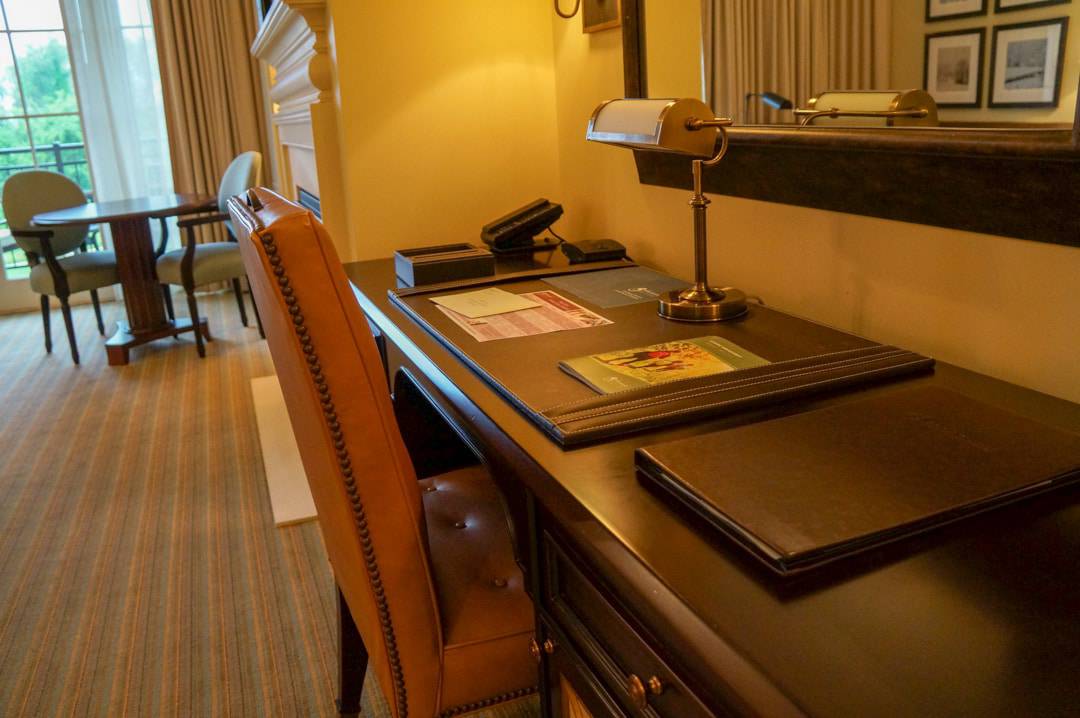 I had a lovely writing desk to work on during my stay, although I found it hard to focus on emails and to write with the balcony steps away and an incredibly relaxing view outside.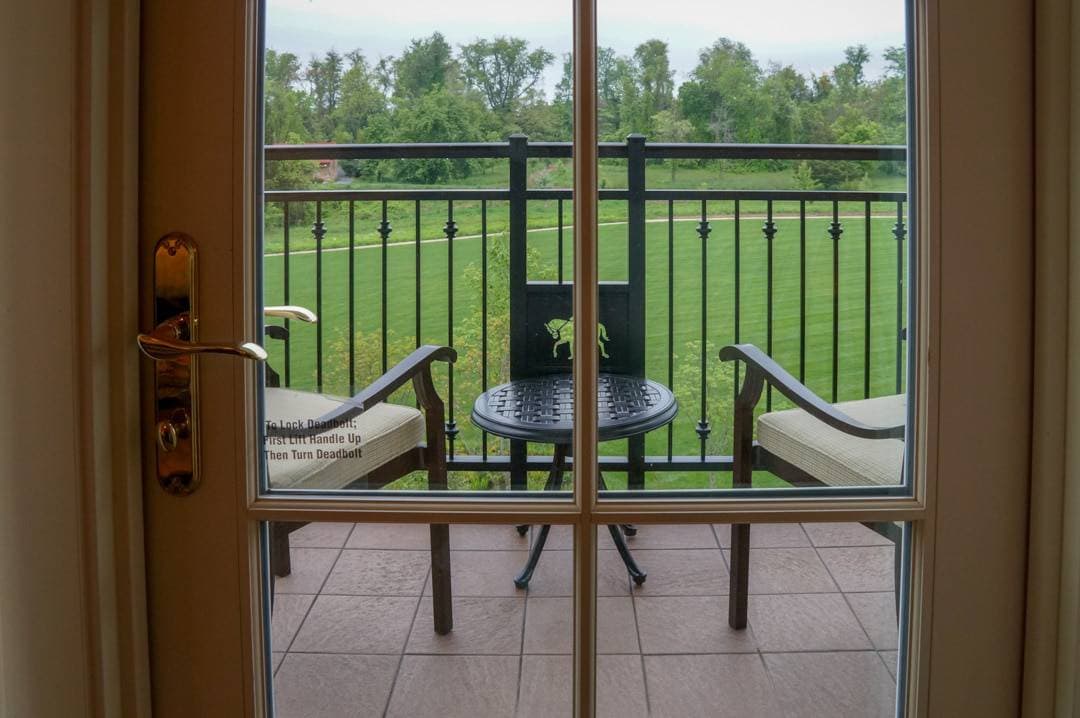 In the bedroom and living room space, there was also a table with two chairs, a corner sofa and the king size bed which sat in front of a gas fireplace. I'm sad I only had one night at the resort, I could have stayed in this room for a week!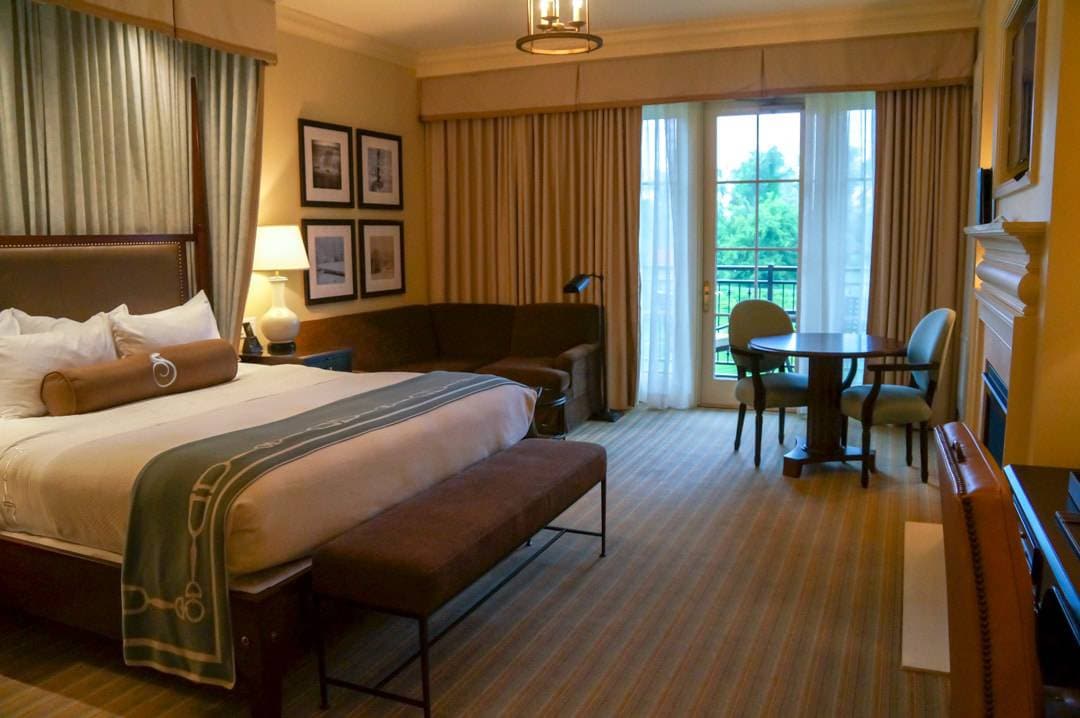 There were lots of spots to charge phones, camera batteries, computers etc. throughout the room which was perfect for business travellers like me. It was hard to focus on work through in such a relaxing environment.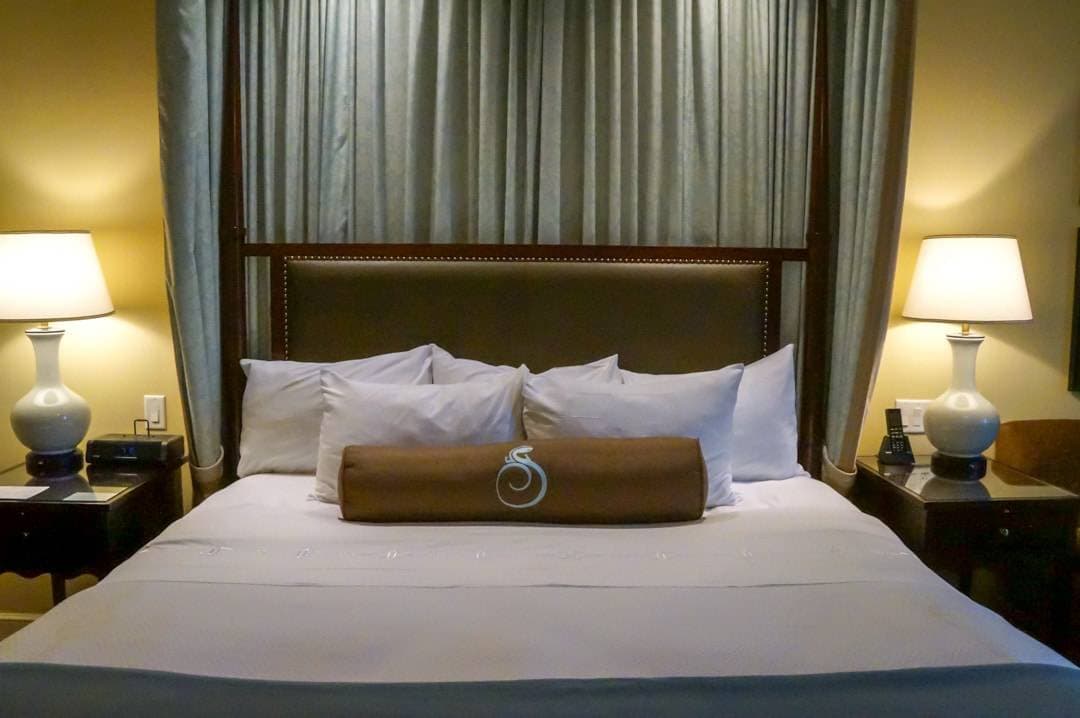 Salamander Resort and Spa Perfect Women's Getaway
I travel a lot by myself on business and personally too. Usually places like this scream romantic, couple's resort and I'm awkwardly mixed into the vibe. But the Salamander Resort and Spa was different, sure it had all those romantic couple things to do, but for business women or women travelling on their own, this is a fantastic resort to get away from it all.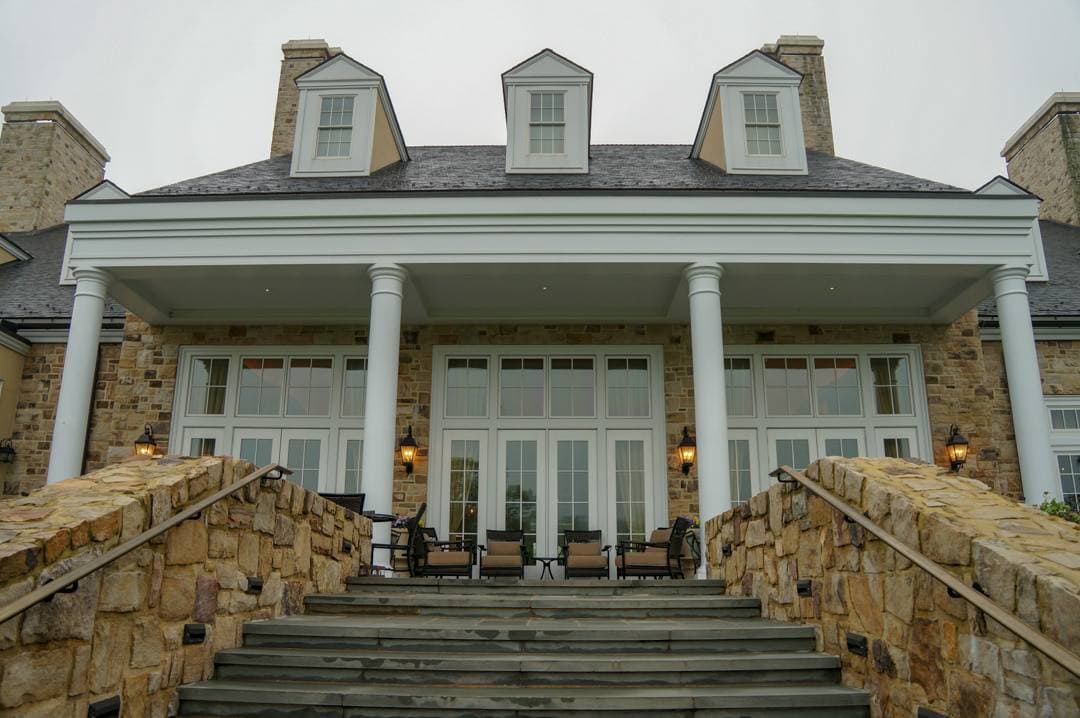 Salamander Resort and Spa Middleburg Virginia Amenities
The size of the resort is not ginormous, but even though there were other people staying here, often I felt like I had it all to myself. There were all these fantastic little sanctuary spots to sit and relax at both indoors and outdoors.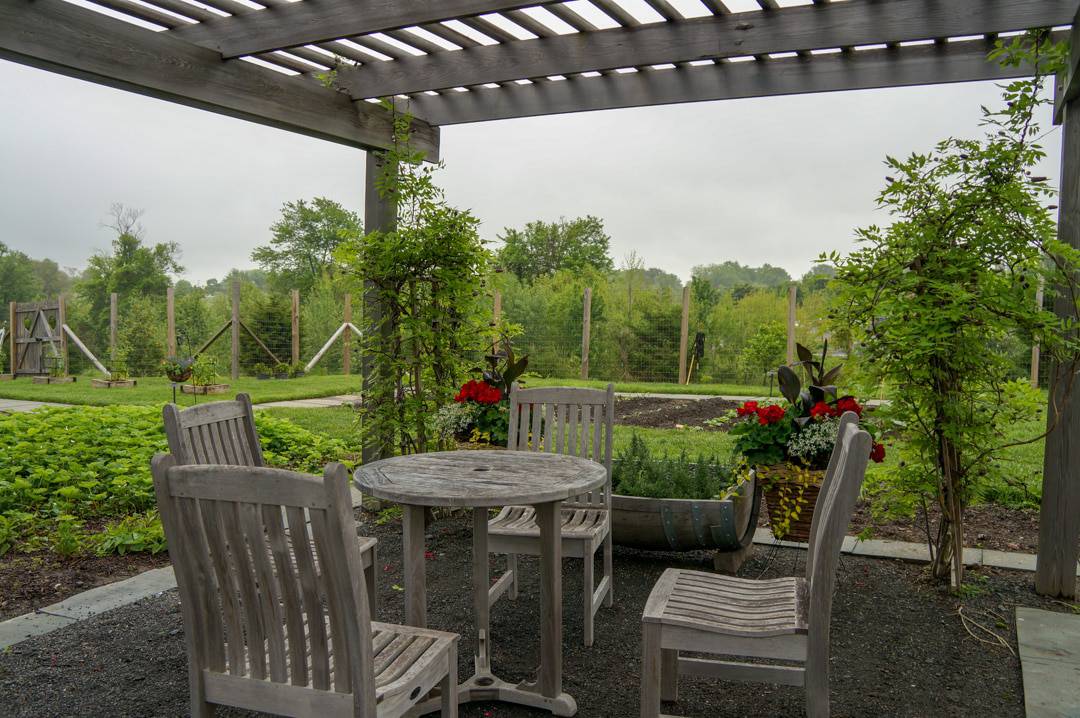 The gardens, for example, were all just starting bloom and even on a cloudy and overcast day it seemed to burst with colour.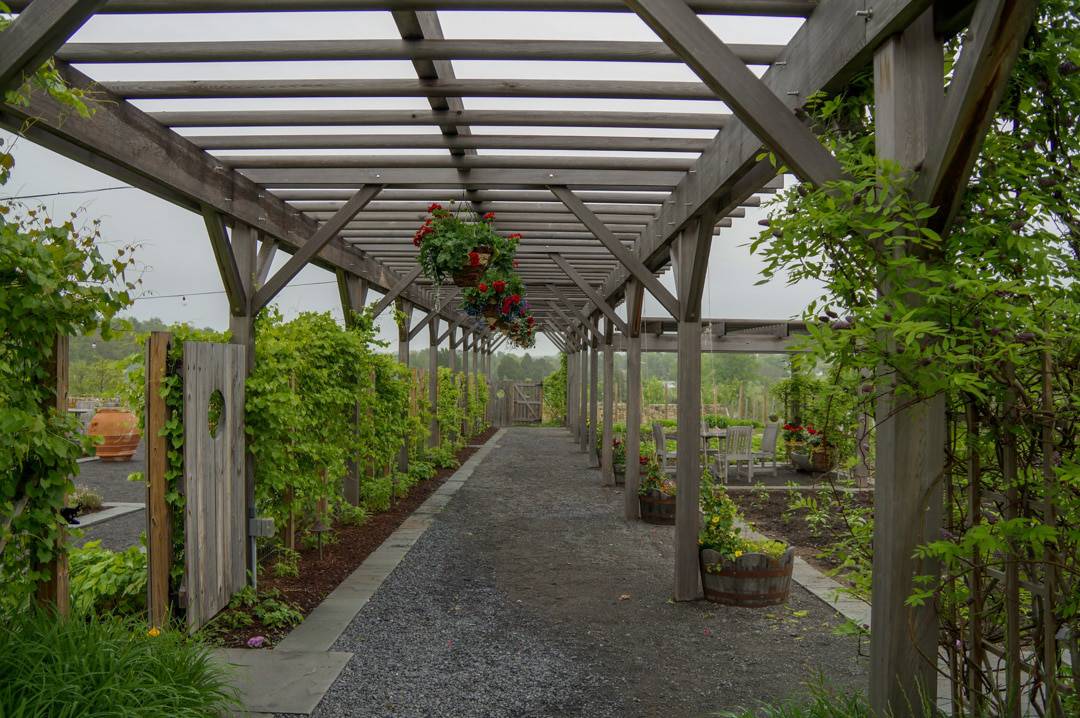 Fitness Facility Salamander Resort and Spa Virginia
As a guest at the resort, I had access to the most fantastic fitness facility which included a full gym (filled with trainers happy to help me out), fitness classes, a heated indoor pool, an outdoor family pool and sauna.
Read more: Dreams and Balance at the Spa at Salamander Resort Virginia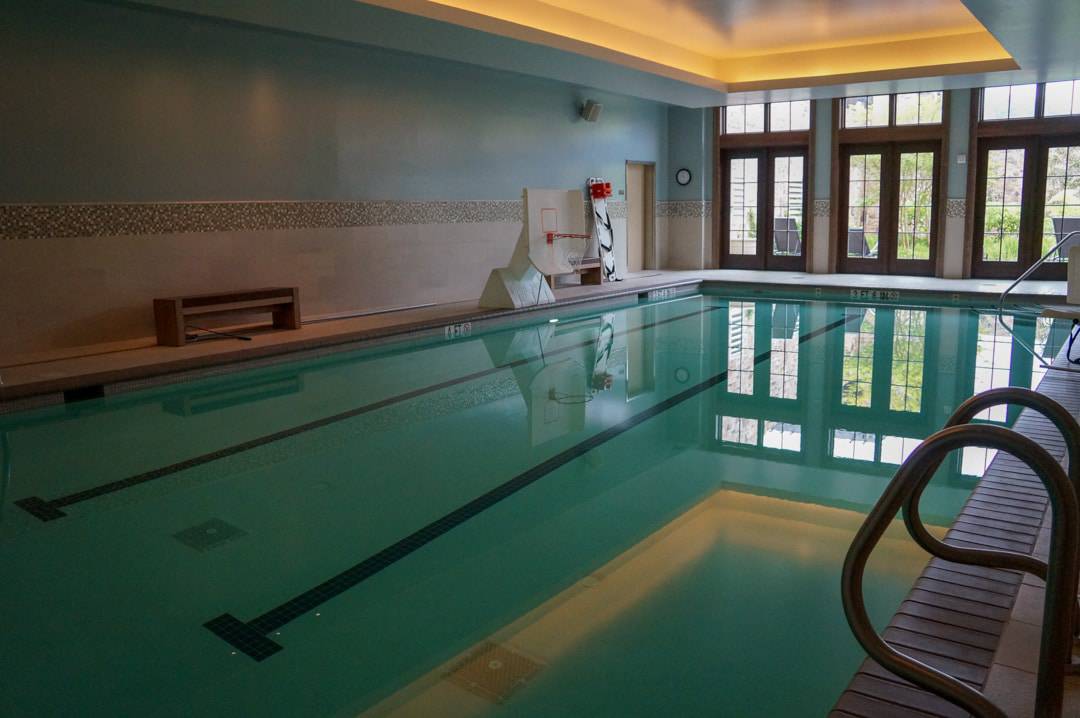 Things to Do at Salamander Resort
The Salamander Resort and Spa includes a fantastic equestrian centre with optional activities like horseback riding on the trails, riding lessons and workshops to interact with the horses.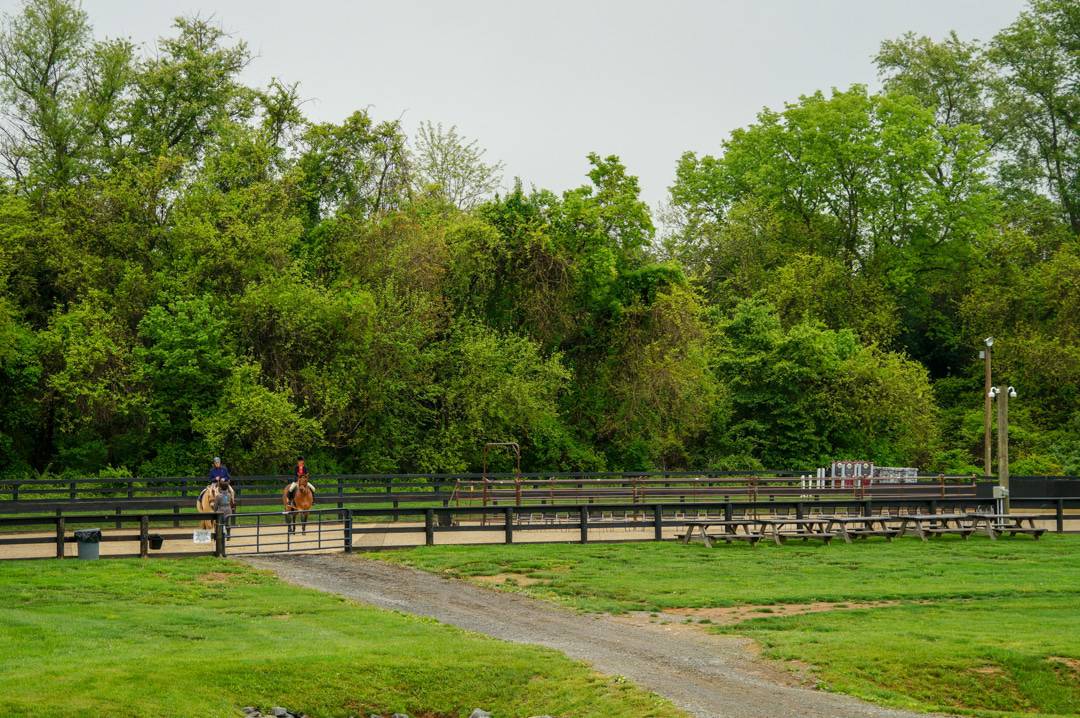 Sadly I didn't have time to explore these features more, but there was also a zip-line and tree-top tour at the resort for those looking for a bit of adventure.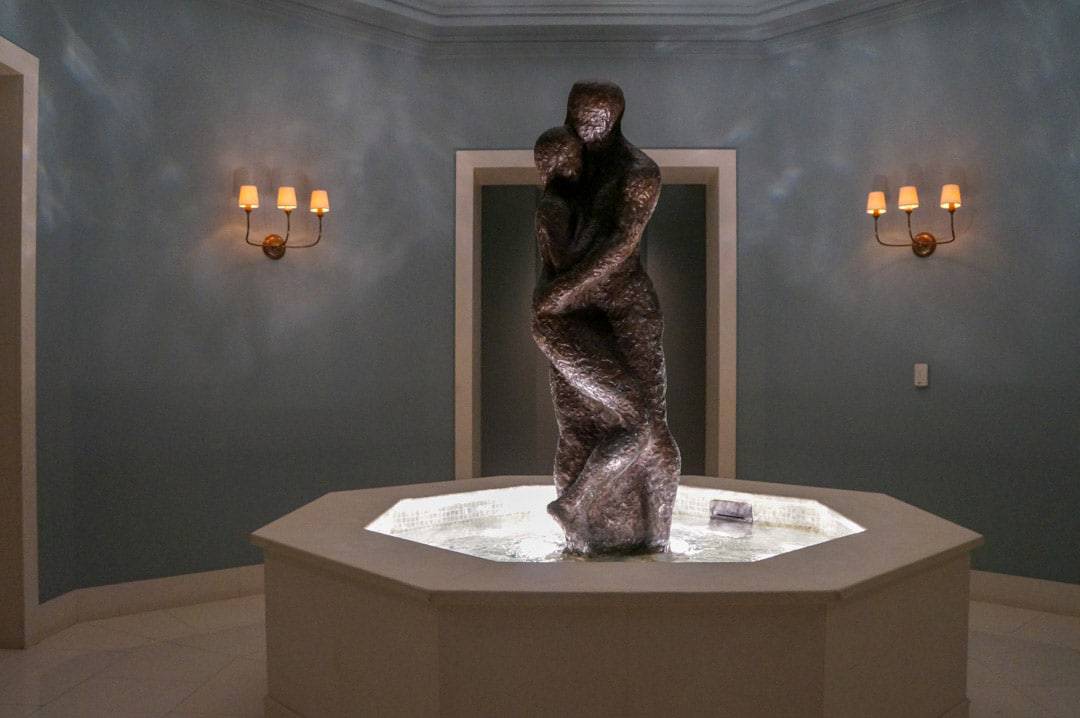 Salamander Resort Spa
In keeping with its relaxation and wellness vibe, the Salamander Resort's Spa is a must-see during your stay. A full review of the spa is following soon. In addition to general spa services like manicures, facials and massages, the spa has its relaxation pool, quiet rooms and an assortment of therapy treatments.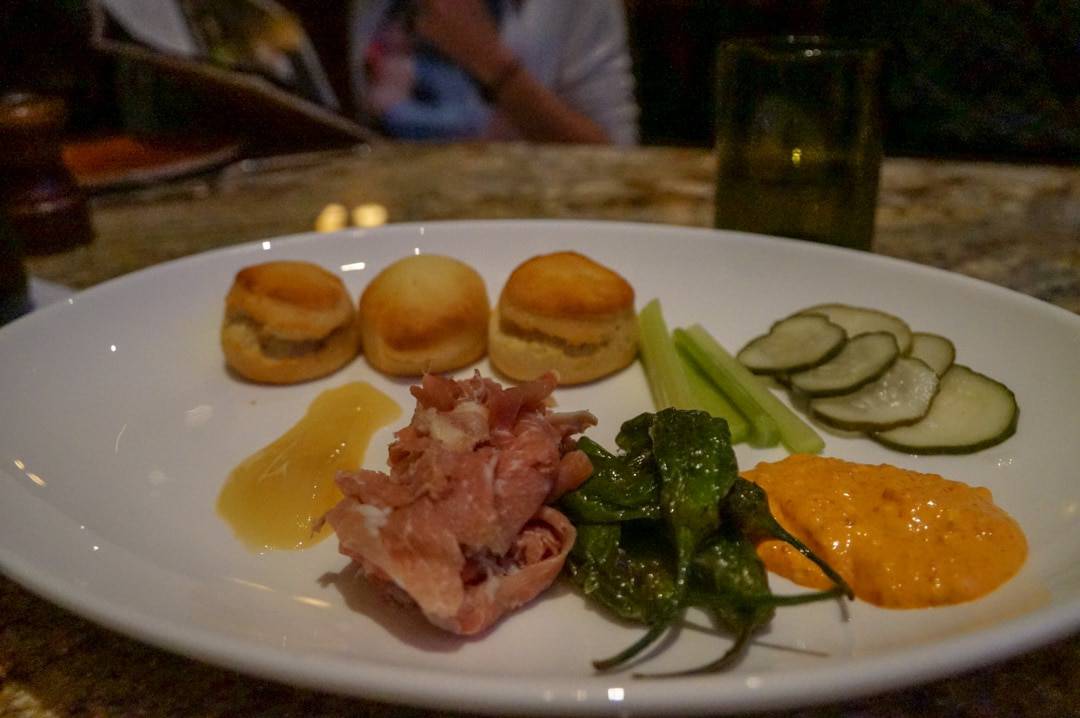 Dining at Salamander Resort and Spa Virginia
I had one meal at the Salamander Resort and Spa Virginia in the Gold Cup Wine Bar. This bar is known for its small plates created from locally sourced ingredients, and it's wine list which features many wines from the growing Virginia wine region it sits in.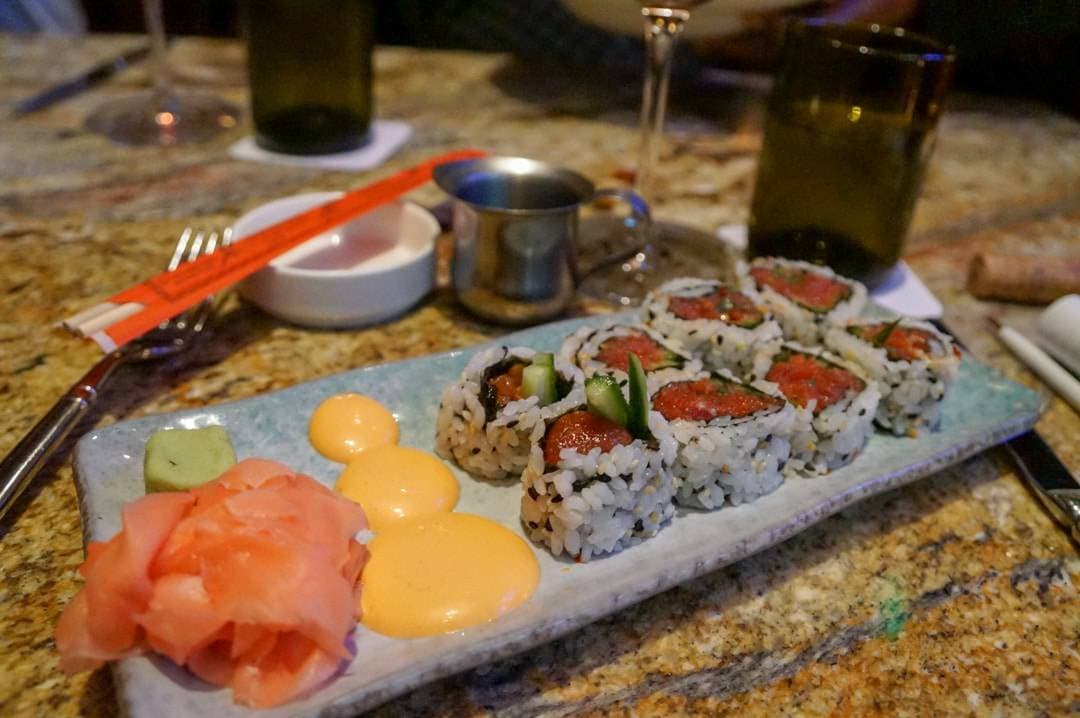 I had the spicy sushi dinner plate which left lots of room for dessert! Thankfully I had some people to share these amazing treats with.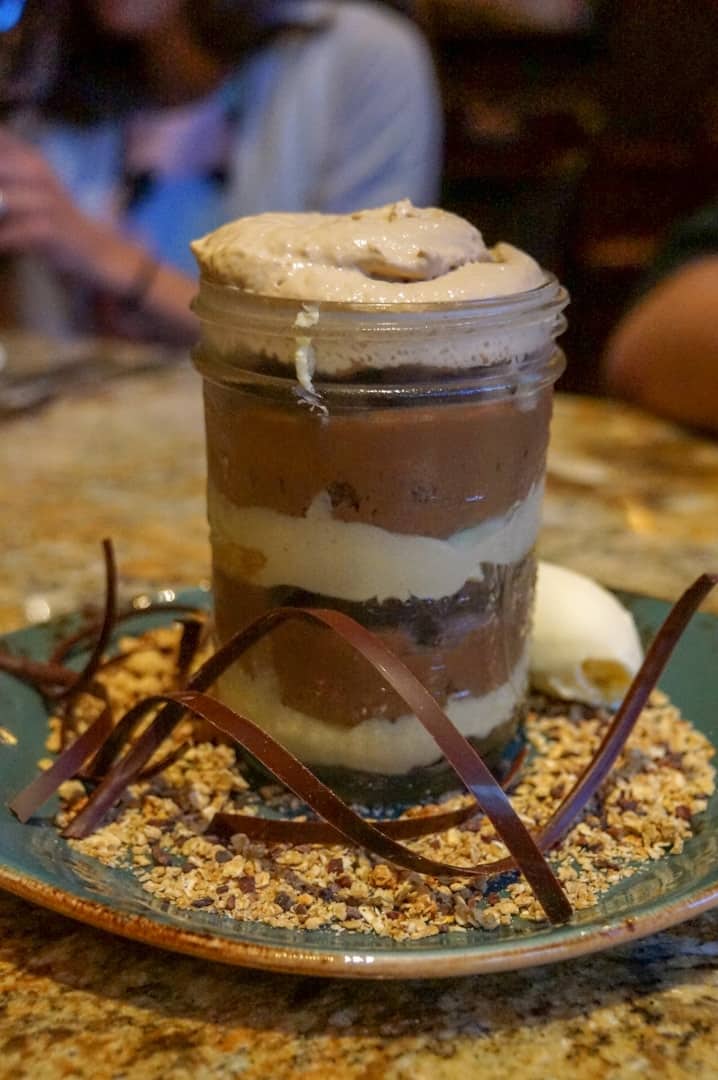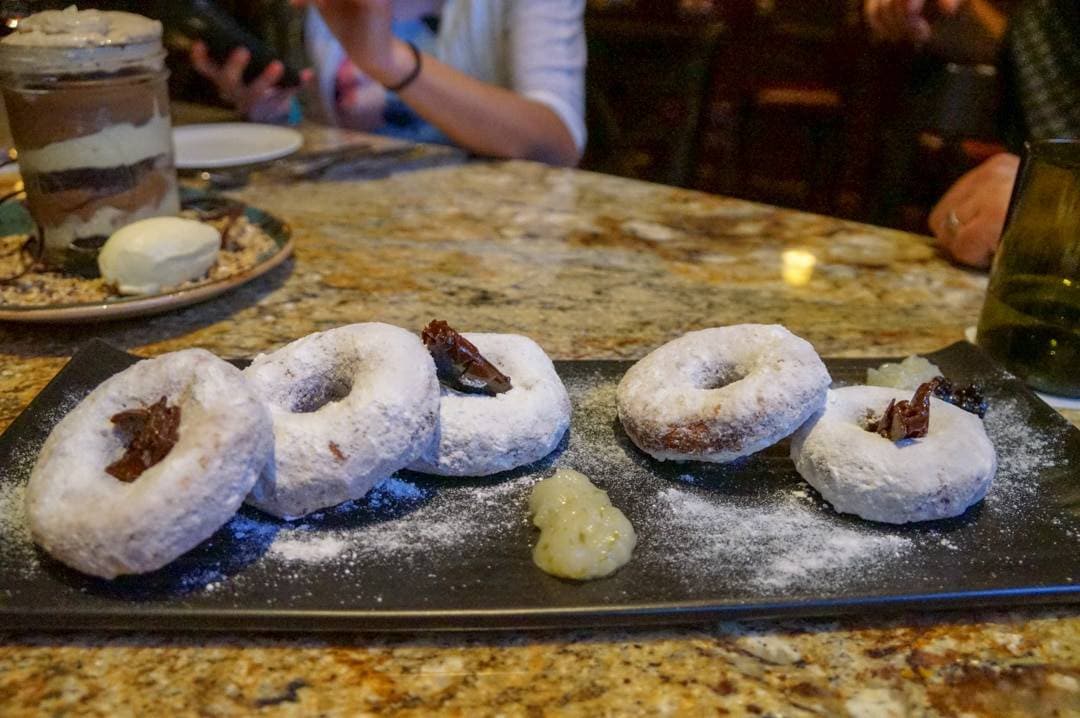 Relaxing Luxury Dream Getaway in Virginia's Horse and Wine Country
I can't gush enough about the Salamander Resort and Spa located in Middleburg part of Virginia's Horse and Wine Country. Located close to many wineries in the region and a great place to stay if you are touring the Virginia wine trail.
For solo female travellers, this is a great resort to escape to for a quiet break, a health and wellness getaway or to challenge yourself in nature either with the horses or with a tree-top zip lining tour. I can't wait to come back again!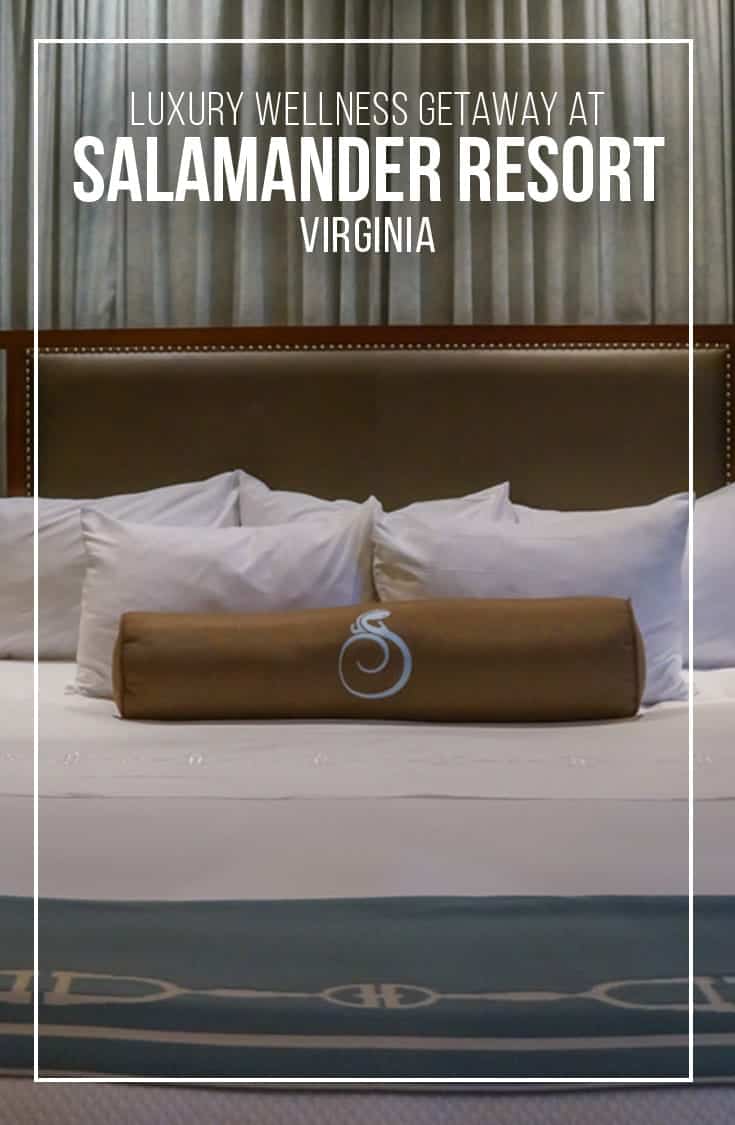 For more travel ideas see our Virginia Travel Guide page or these posts:
See TripAdvisor reviews for the Salamander Resort and Spa here.
Travel assistance provided by the Northern Virginia Visitors Consortium, Visit Loudoun and the Salamander Resort and Spa, however, the opinions expressed in this post are my own.