OK let's be honest you are all probably thinking that this list is really for me to hint out to all my friends and family what they can get me for a gift? But instead, I decided to put together a list of all my favourite travel gear to make choosing a great holiday gift for the travel lover in your life a little easier.
Holiday Gift Ideas for Travel Lovers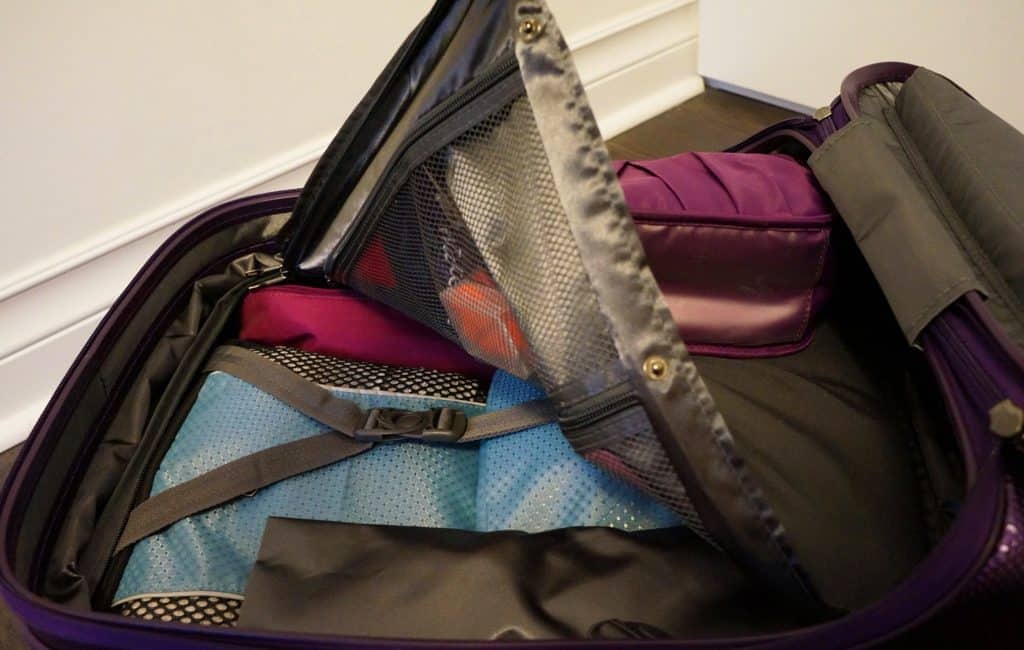 Holiday Gift ideas for Travel Lovers Travel Luggage/Bags
Heys Smart Luggage, Packing Folders and Cubes
This is my new favourite bag by a brand that I have loved for many years. For a full review of the Smart Luggage Carry-on see my review here. But Heys features many styles of luggage in hard case and a format they call Hybrid soft-case luggage with a hard shell.
If luggage is a bit pricy for your budget then you may want to consider a set of packing cubes or folders for your travel lover which will help them keep their clothes organized on their next journey.

Travelon Slings and Backpacks
I already own a few of these bags but I had to include them on this year's holiday list. Travelon bags feature locking mechanisms, slash-proof fabric, RFD blocking slots for important documents and come in a variety of sizes and styles. You can see my review of the Travelon Backpack here and the Travelon Sling here.

Travel Technology
Netgear
Travellers today often rely on hotspots to connect to the internet these days but many of them don't realize how dangerous some of these hot spots are. To minimize logging into your laptop or phone on a wi-fi network with terrible security the Netgear Trek N300 Travel Router will keep them safe by creating a secure network using the wi-fi connection.

E-readers (they can take to the beach)
By far the best e-reader available for beach lovers has to be the Kobo Aura H2O with its water-resistant body and e-ink technology. The trick to buying an e-reader for those who want to read outside is to ensure you are not buying a tablet with glare and are focussing on e-readers with e-ink technology. This technology allows you to read the text outside and some even have a backlight for reading in the dark.
Travel Accessories
If you are looking for a stocking stuffer or a gift with a lower price point, there are a number of great travel accessories out there that fit any holiday gift budget. Look for travel tubes that don't leak, hand-held luggage scales, waterproof cases for phones, travel umbrellas and gear that every traveller always has on their wish list but never go out and buy for themselves.
One of my favourite travel items is this Coleman Sunshade (see full review here) I've taken it with me on many beach vacations and some summer road trips here in Ontario. It is really compact when in its carry pouch and very easy to set up. You can fit two beach loungers side by side inside the tent and it is a great travel item for those with kids that want to give them a shady place to play or relax.