This article may contain affiliate links. Clicking on or purchasing products we recommend through a link may earn a small commission. Read our disclosure and privacy policy page for details. *COVID-19 TRAVEL ALERT – Travel recommendations offered on this site are not to encourage you to travel against travel advisories.
Walking through a local market filled with local foods, farmers, and artisans I started to feel a bit envious. I imagined walking out of my condo in the heart of the city and walking into a market like this one. Could Toronto pull off a local farmers market like this that isn't way downtown by the waterfront? I started to think about where in Toronto I would have to go to find produce like this. How many hours of my week I'd have to give up to find local farm fresh produce, artisan crafts and cooking workshops all under one roof. Covent Market in London Ontario was the perfect backdrop for the Regenerate four-day festival.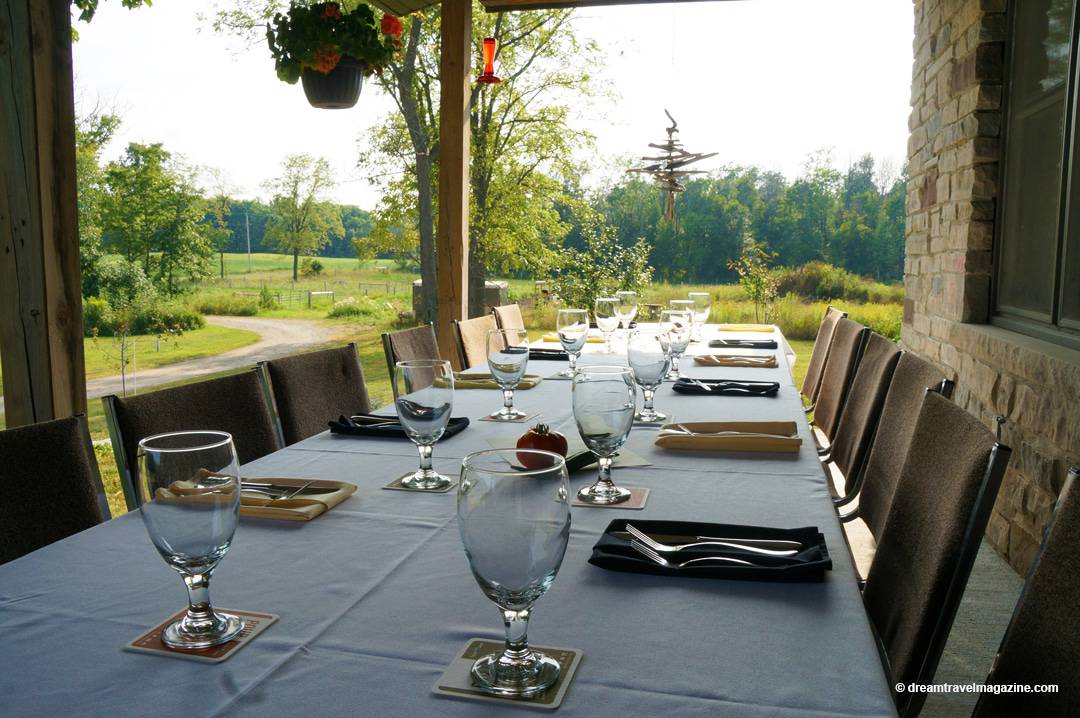 CK Table Changes the Meaning of Farm to Table
Last year I met farmer Paul Spence of CK Table when he invited me down to Chatham Ontario on a farm-to-table food tour. I participated in events like this before where I go to a restaurant and photograph and eat food that I am told comes from a farm. This press trip was different. My instructions: bring clothes that I won't be afraid will smell like farm and wear proper farm shoes. So I bought a pair of rubber boots, put my grubbiest yet still stylish city girl clothes in a bag and made my way down to Chatham.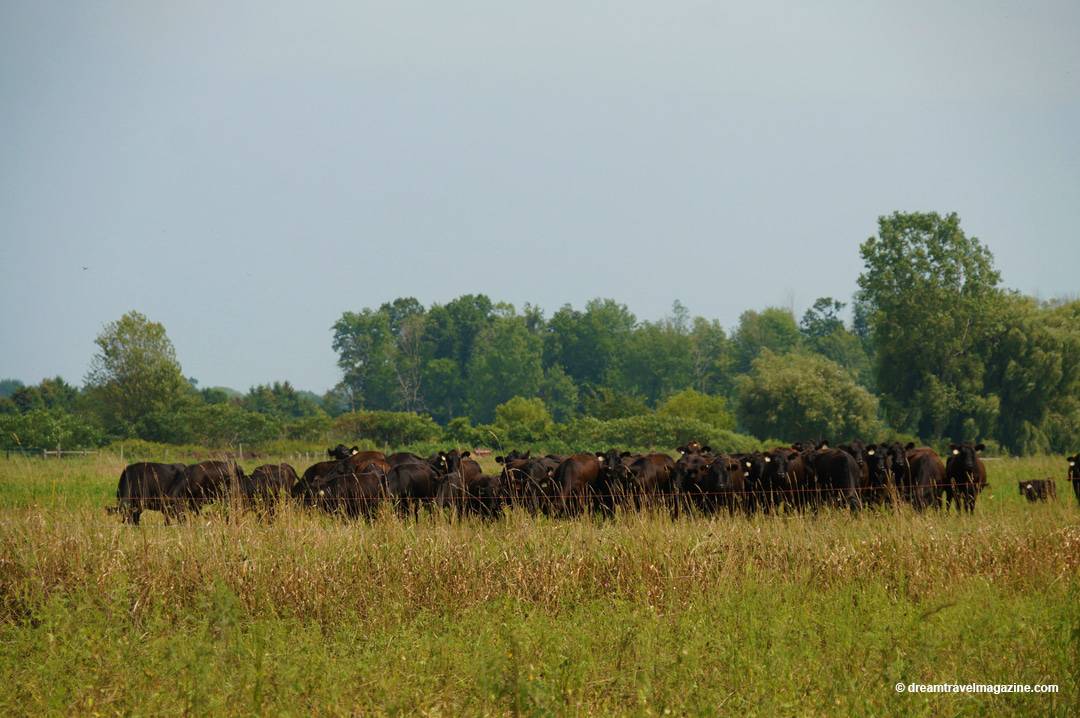 Farmer Paul drove us from farm to farm, to meet the farmers that were preparing the ingredients for our dinner served that evening. I met the most amazing organic Cattle Farmer Chris Knight from Clear Creek Farms who turned my road trip view of farms on its head. Every time I drive by a farm with cattle on it, I'm like that's a bad farm or that's a good farm. Seeing him tend to his cattle first hand my mind started racing. I learned about the difference between organic farms and farms with genetically modified seeds.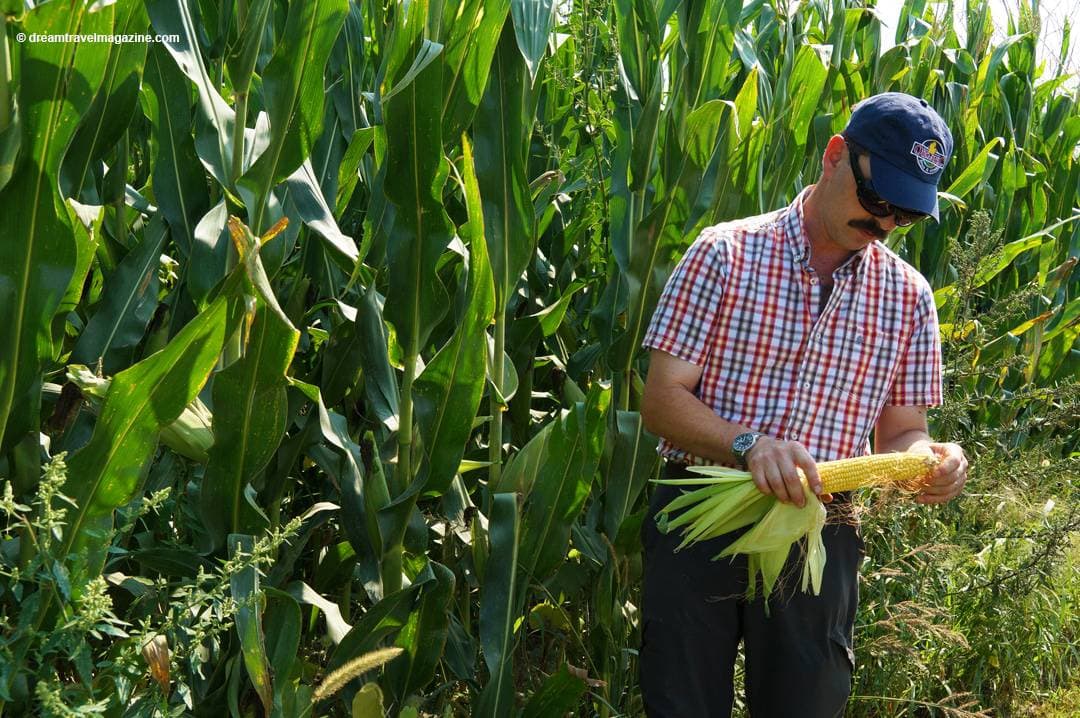 Did you know that some farmers want to go back to the old way of doing things? That they are worried about food sustainability, soil damage and weeds that have developed which no herbicide can kill? That day, I sat on Farmer Chris's porch eating a four-course dinner prepared with the freshest ingredients I will probably ever eat again in my life, and my head was spinning. I had no idea how my food was made, where it came from and how difficult it is for a farm just 3 hours from Toronto to deliver food to the biggest food market in Canada.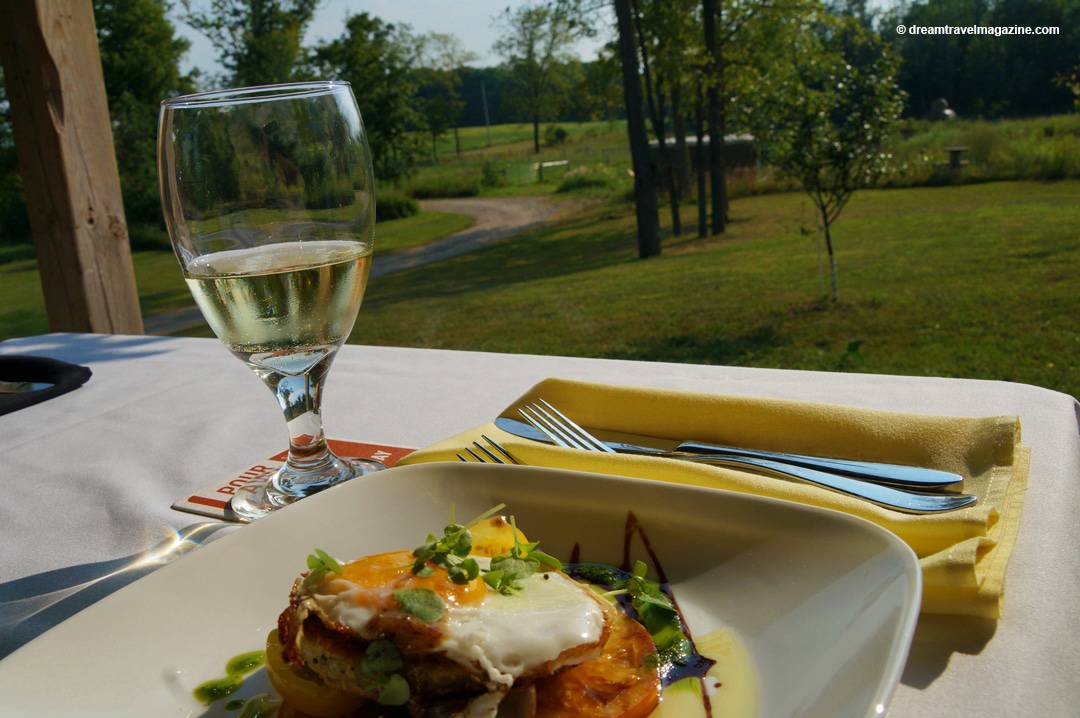 Regenerate 2016 – Farming, Food, and Communities Together
So this year I got a call from farmer Paul again. This time, he invited me to London Ontario for a four-day event geared at bringing farmers, food and community together to discuss the economic impact of our food economy. Of course, I jumped into my car immediately. In just a few days my mind is spinning again, is locally sourced a dream? Is my life as a clean eater about to change? So many inspiring ideas all from one event.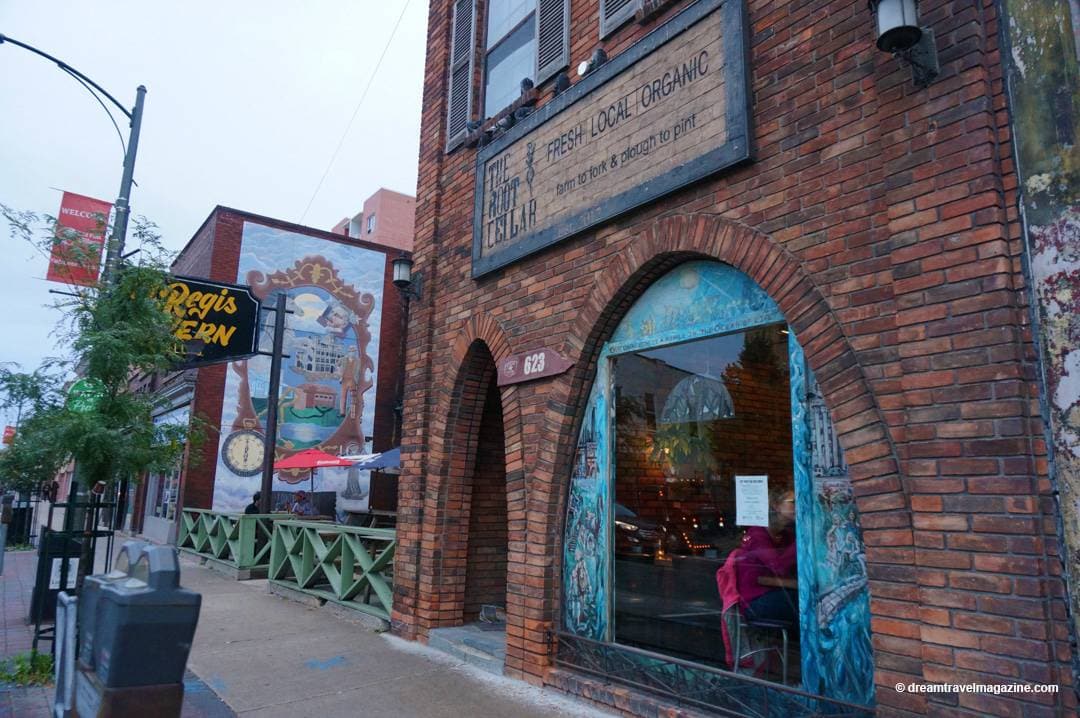 Embracing Organic Food at The Root Cellar Restaurant
I began my food education at The Root Cellar Restaurant in downtown London. I walked up the empty street wondering if I was in the wrong place. Then I came to the front of a restaurant filled to the brim with people lined up inside. In a few years, I predict this neighbourhood will develop soon with shops and restaurants as it appears to be in transition.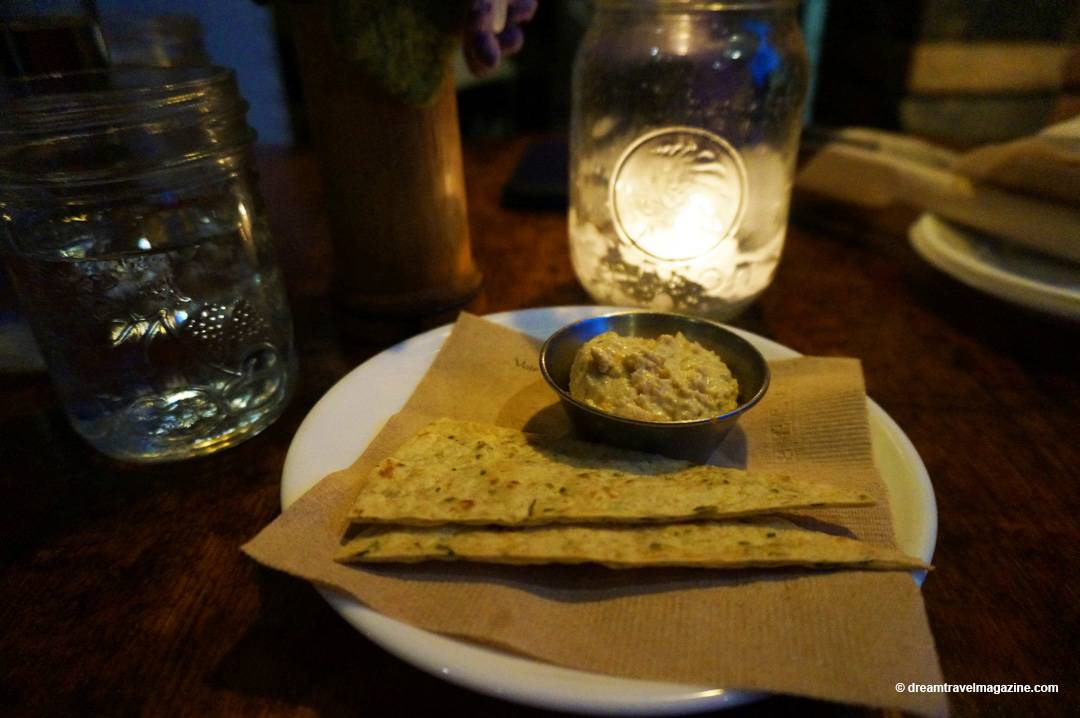 This restaurant is an organic restaurant with a mission. They believe their patrons have the right to healthy food produced through ecologically sound and sustainable methods. This restaurant breathes the mantra of bringing farm fresh food and community together.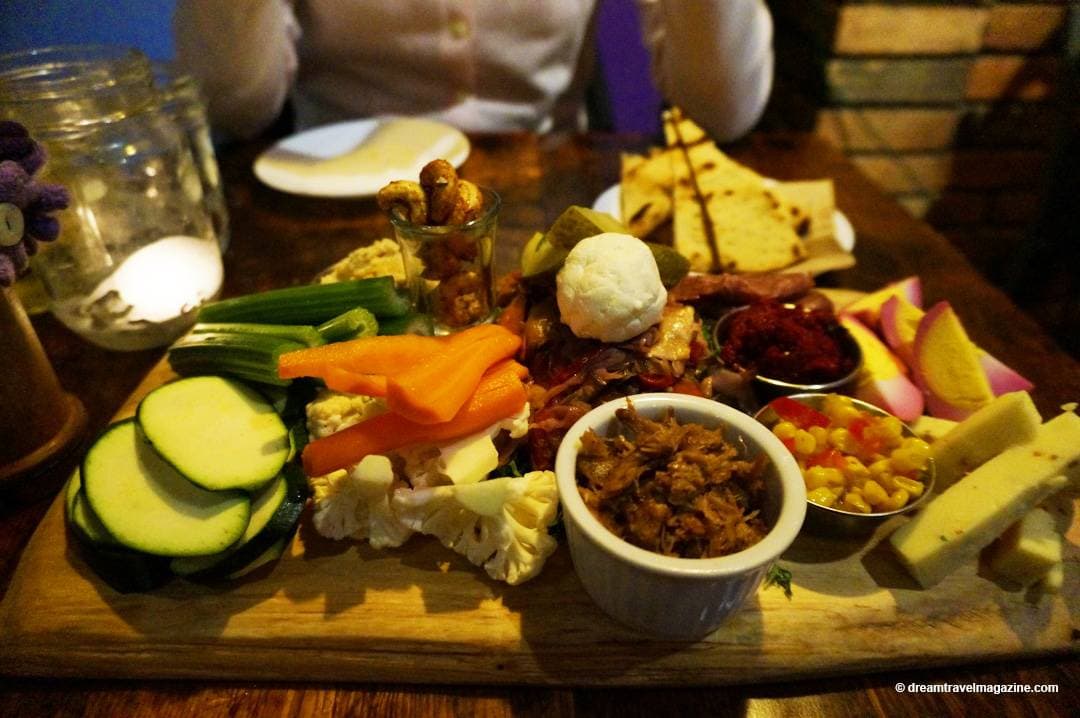 "We believe that food is political. That the choices we make about food what we choose to eat and whom we choose to support by doing so resonate through our community, economy, and planet. At the foundation of this project is a commitment to invigorating our community, discovering the plenitude of our local foodshed, supporting sustainable agricultural practices, and working cooperatively."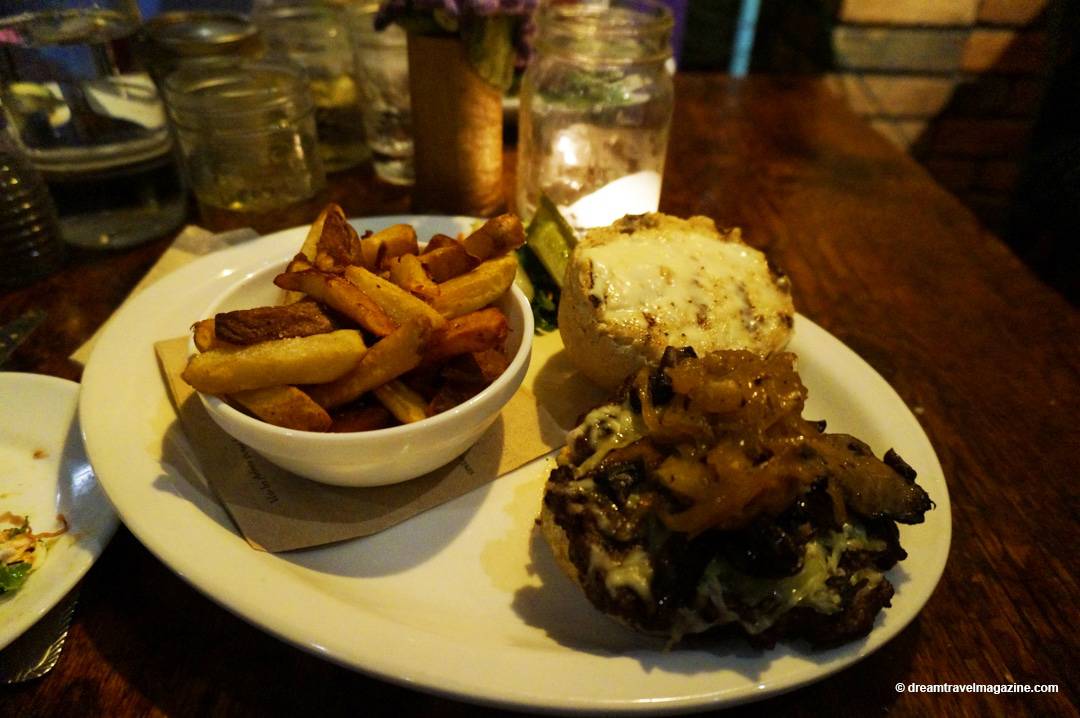 The sustainable food buzz word was already in the conversation on night one.  By the way, the food was incredible from start to finish.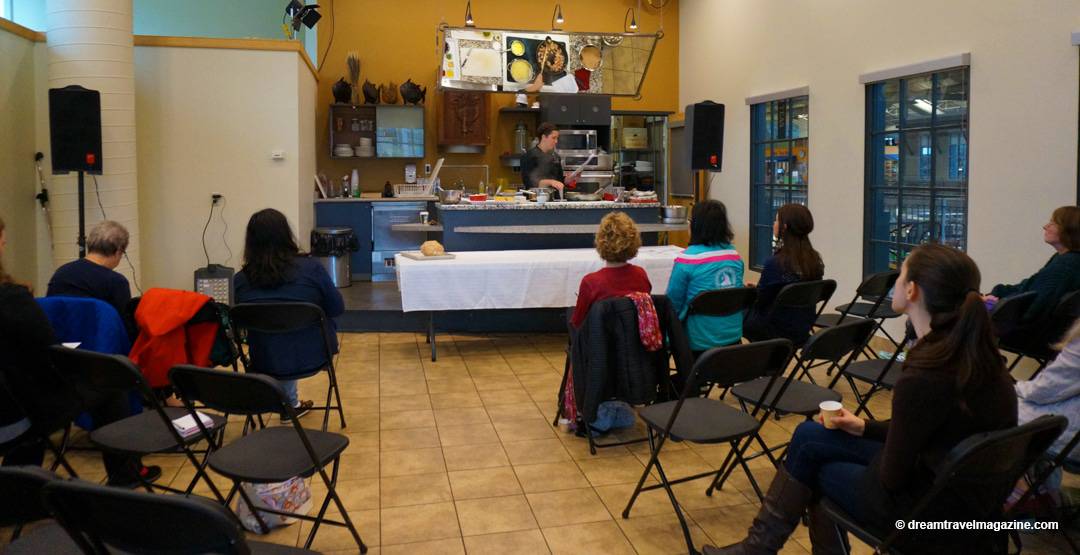 Cooking Class with Growing Chefs! At Covent Garden Market
Saturday morning I headed to London's Covent Market. Inside was a bustling market filled with artisans, food counters and produce markets. On the second floor, I attended a cooking class by Growing Chefs! a charity who's mission is to educate children, families, and community members about healthy eating and healthy food systems. They teach kids about farmer's markets, local ingredients and how to prepare them. They know that kids love to eat the food they had a hand in making – even when made with veggies.
Local Shopping at Covent Garden Market (Open Daily)
Covent Garden Market began its traditions in London in 1835 as a 3-day a week farm fair. Today it is a downtown London attraction and community centre featuring regular program from cooking classes, music, theatre and tastings. Outside the market building on Saturday was an outdoor farmer's market which is open Thursday's and Saturdays.
 
A Talk About a Sustainable Food Future
Screening of Sustainable Food Documentary
To end my weekend of food revelations, we watched the food documentary "Sustainable". This film investigates the economic and environmental instability of America's food system. With two of the movie's cast at the screening to answer questions, we had a great discussion about agricultural issues today. Erin Meyer the Executive Director of Spence Farm Foundation which was featured in the movie. Also on hand was Greg Wade head baker at Publican Quality Breads in Chicago. Greg works with the Spence Farm by providing feedback on which wheat varieties are better for baking.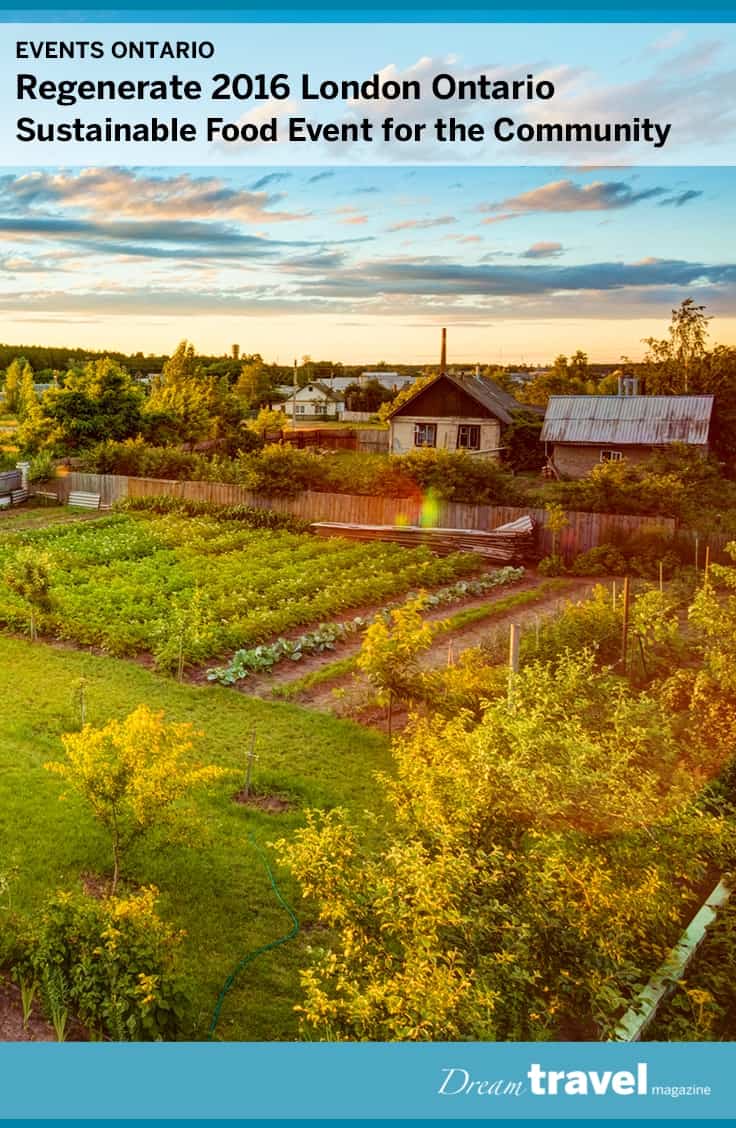 Travel assistance provided by Ontario's Southwest Tourism, Tourism London Ontario and CK Table. As always the opinions in this post are my own.