This article may contain affiliate links. Clicking on or purchasing products we recommend through a link may earn a small commission. Read our disclosure and privacy policy page for details. *COVID-19 TRAVEL ALERT – Travel recommendations offered on this site are not to encourage you to travel against travel advisories.
Most of you that have been reading my blog for a long time know that I love my Heys Luggage accessories. Recently I was challenged to look at a new brand of travel gear available here in Canada called Austin House™. The Austin House™ travel accessories I tested out were their packing cubes, a memory foam travel neck pillow and a luggage padlock that I can't live without.
Austin House Travel Essentials
Those of you like me, who have never heard of Austin House™ should know the brand has been around since 1974 when their mission was to create safe travel luggage. Today Austin House features a selection of travel gear which includes: safety locks, travel clocks, luggage straps, luggage tags, passport and document holders, personal security, comfort and care items, leather goods, adapters and converters and electronics accessories.
Austin House Packing Cubes Trio
I am one of those travellers that can't pack a bag or suitcase without using my packing cubes. I have had the same packing cubes forever and using these Austin House packing cubes I discovered a few pros and cons.
Each packing cube includes:
piped edges which add structure;
front mesh panel which provides visibility;
top carry handle;
all around zippered closure;
tabs to facilitate zipper opening/closure;
One set of 3 packing cubes include the following sizes:
Small 10" x 8" x 3.5"
Medium 14" x 10.75" x 3.5"
Large 16" x 12.5" x 3.5""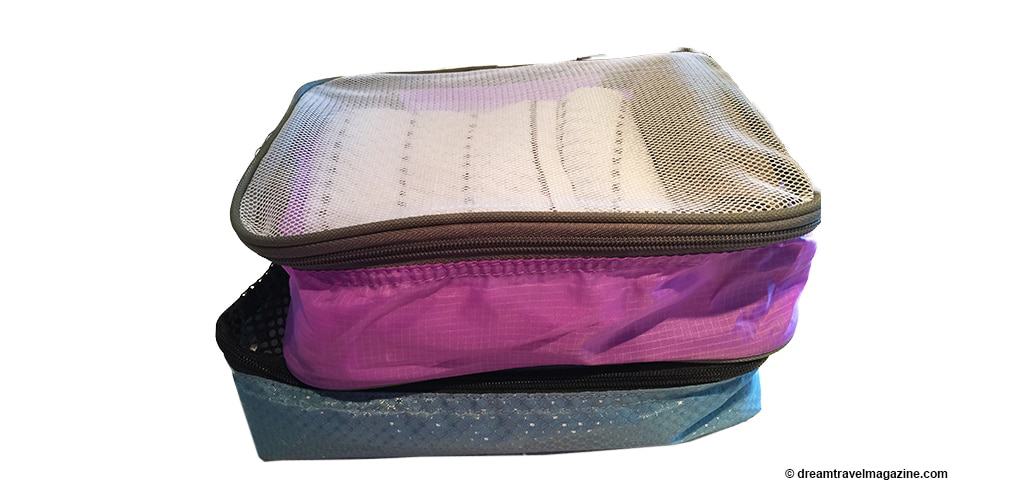 Comparing Heys and Austin House Packing Cubes
What I loved about the Austin House packing cubes were that they had piped edges on both the top and the bottom. When filled there was much more structure to these cubes in comparison to Heys which were much more floppy. However, Heys packing cubes come with two zippers which let you open them any which way, while Austin House cubes only had the one zipper which means you have to open the entire cube all around.
Both cubes are made with durable recycled materials, the clear mesh on top of the Austin House cubes was a nice touch so you can see everything inside. The cubes are bit deeper than my Heys cubes but smaller in width.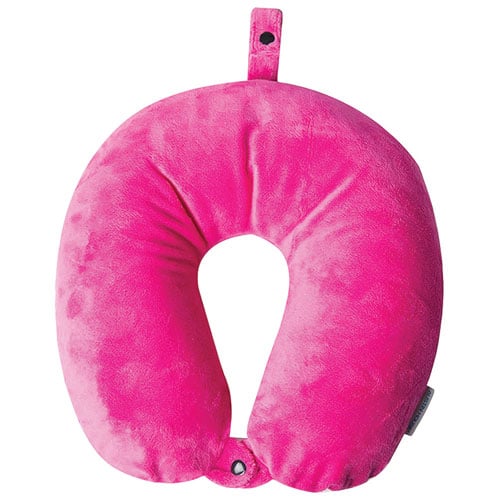 Austin House Memory Foam Neck Pillow
I have never been a fan of lugging a neck pillow with me on my journeys, but this is likely because I never had a comfortable one like the Austin House neck pillow. I've taken my pillow with me on planes and on road trips. The pillow has a memory foam padding that is covered with a washable cover. So the pillow doesn't get icky over time.
Convenient carry loop with snap attachment.
Exterior removable cover: 100% Polyester
To wash, simply unzip and remove the interior padding. Hand-wash in cold water and air-dry.
Colors: Blue, PiColoursey and Black
Austin House Luggage Cable Padlock
I have had other luggage locks before which include the Customs security locks, but this Austin House Luggage lock is different. Instead of fussing to get the lock to snap shut this lock features a cable which gives you more room to maneuver.
Austin House cable padlock includes:
Zinc alloy housing;
Coated flexible steel cable shackle;
can be unlocked and inspected by security authorities without damage;
These locks have a special code, which is used by TSA and other security agencies to know which tool to use to open the lock. Security screening locations in Canada and the US and many other international airports are able to open the lock and then safely relock it after they inspect your bags.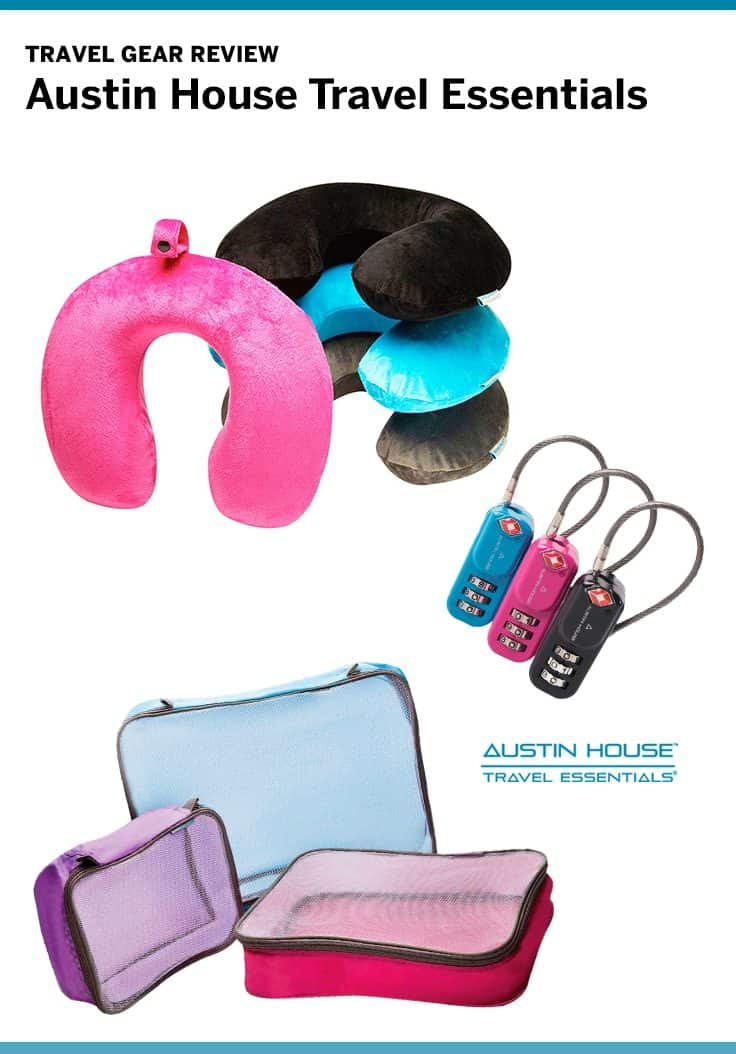 Where to Buy Austin House Gear
Austin House accessories are available for purchase at Best Buy, Holiday.ca and Amazon.ca.
Check out these travel accessories too:
I was not financially compensated for this post. I received an assortment of Austin House travel accessories for review purposes only. The opinions are completely my own based on my experience.