This article may contain affiliate links. Clicking on or purchasing products we recommend through a link may earn a small commission. Read our disclosure and privacy policy page for details. *COVID-19 TRAVEL ALERT – Travel recommendations offered on this site are not to encourage you to travel against travel advisories.
I must begin this review with two admissions. The first is that I am not a Vegan eater. The second is that this is only the second vegan restaurant I have eaten at. I thought Plant Matter Kitchen in London Ontario was my first vegan restaurant until one of my readers reminded me of a restaurant review I wrote with food that was so good I forgot it was vegan.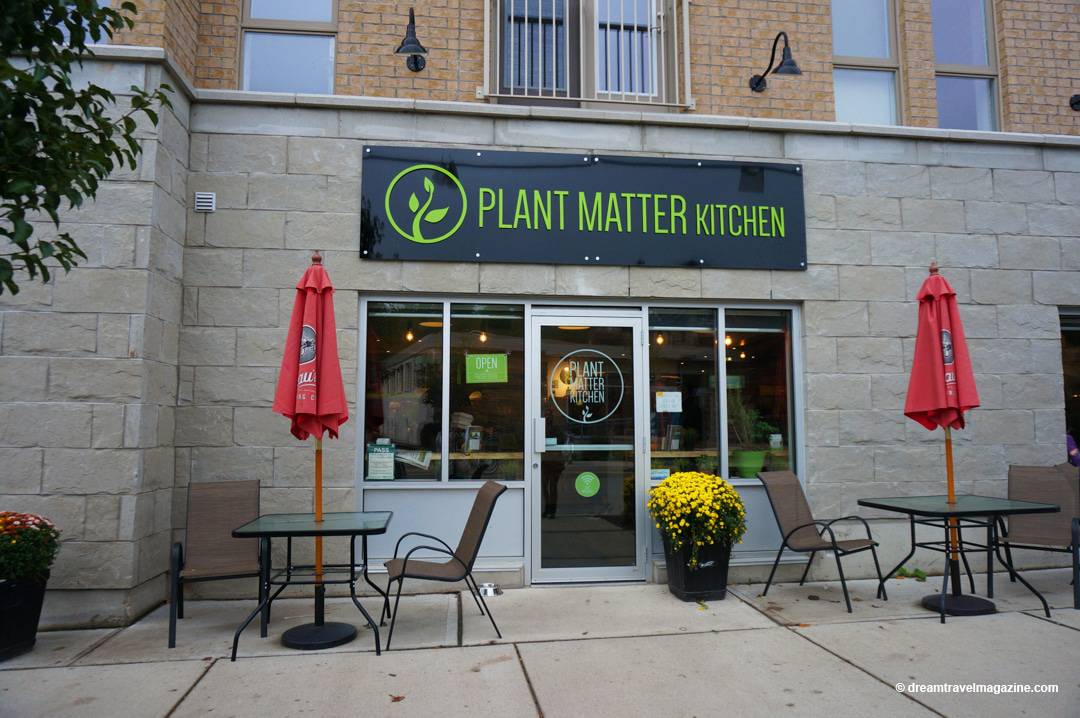 My food experimentation since my IBS diagnosis has had me trying all sorts of crazy things. I've discovered in my battle with IBS and with my weight that clean eating has been working well, and slowly I see my diet changing to include more plant-based food. During my travels, I'm more excited to try vegan restaurants as they often provide healthy food options with locally sourced ingredients that don't aggravate my stomach.
Plant Matter Kitchen London Ontario
On my recent trip to explore London Ontario, we stopped at Plant Matter Kitchen for dinner. See post Downtown London Ontario Opens its Doors for more on what to do as see in the city.
This restaurant features locally sourced vegan menus for breakfast, lunch and dinner. From the extensive juice bar, yummy appetisers, main courses and straight through to dessert this restaurant featured it all.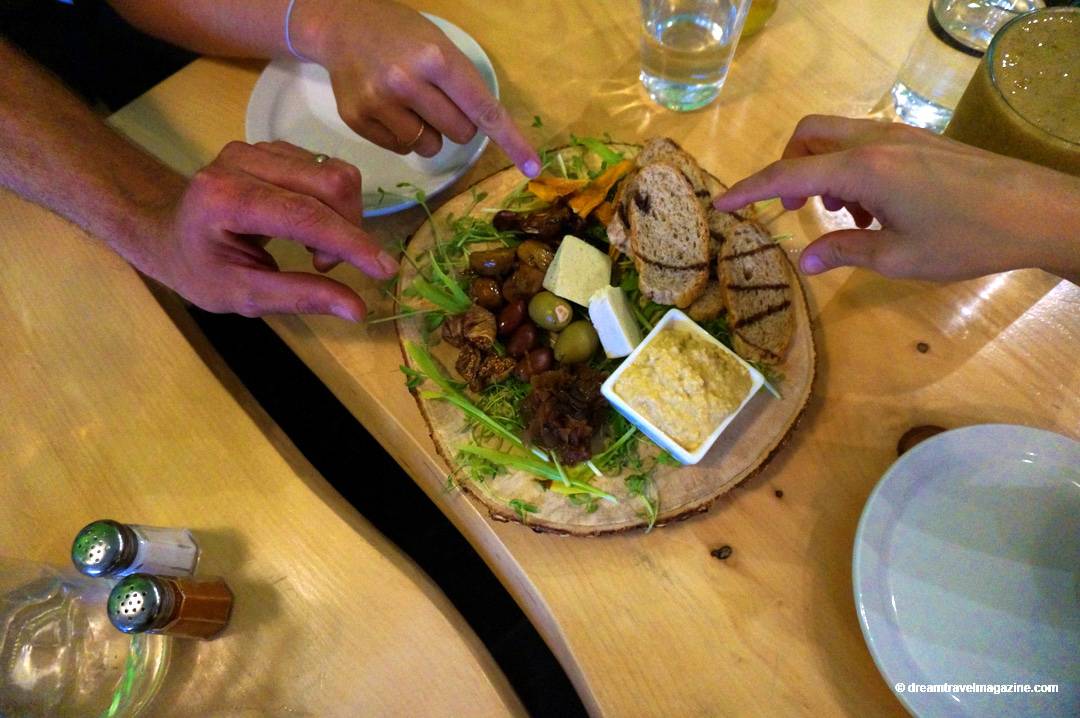 Popular at our table was the Quinoa Bowl which included a healthy serving of vegetables on a bed of quinoa.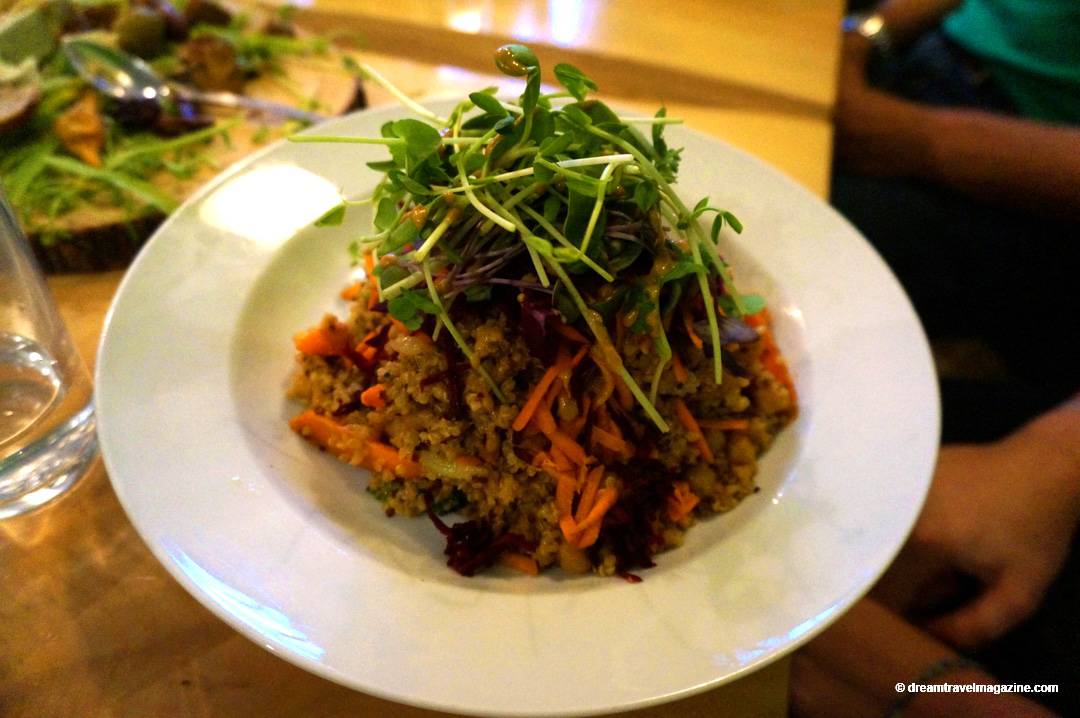 The vegan take on Sheppard's Pie was also a hit. A lentil & veggie-based pie covered with mashed potatoes and a gluten-free mushroom gravy.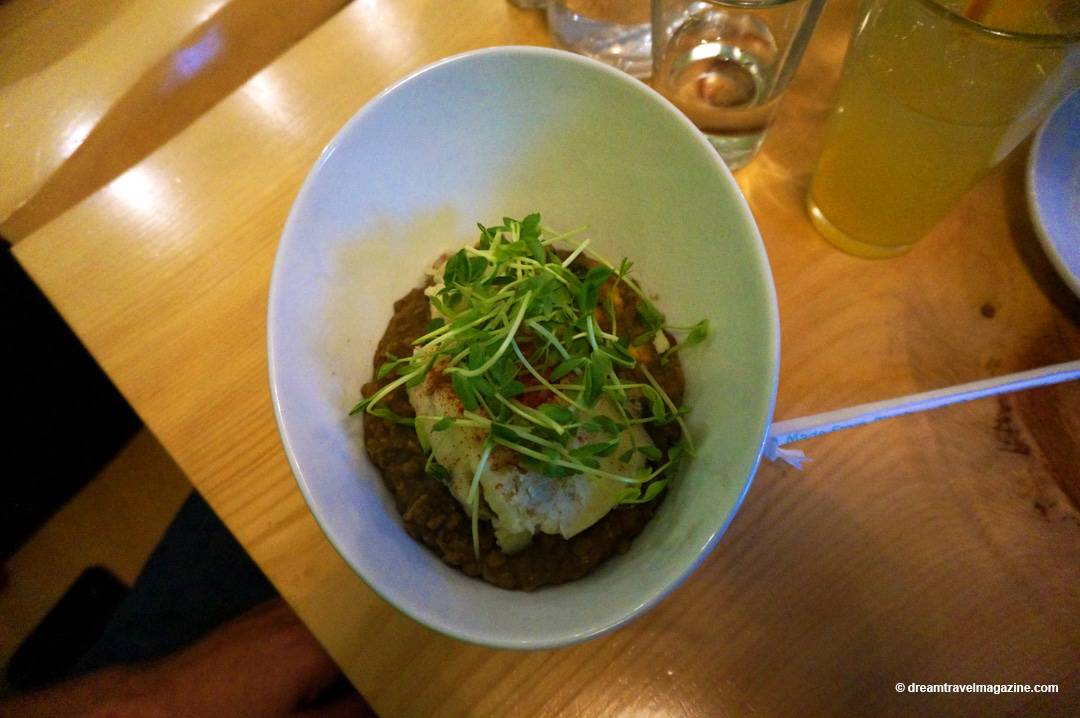 I had the Mac and Cheese with a side salad. This quinoa pasta tossed with a seed-based cheese sauce was delicious and accompanied with a perfectly dressed salad.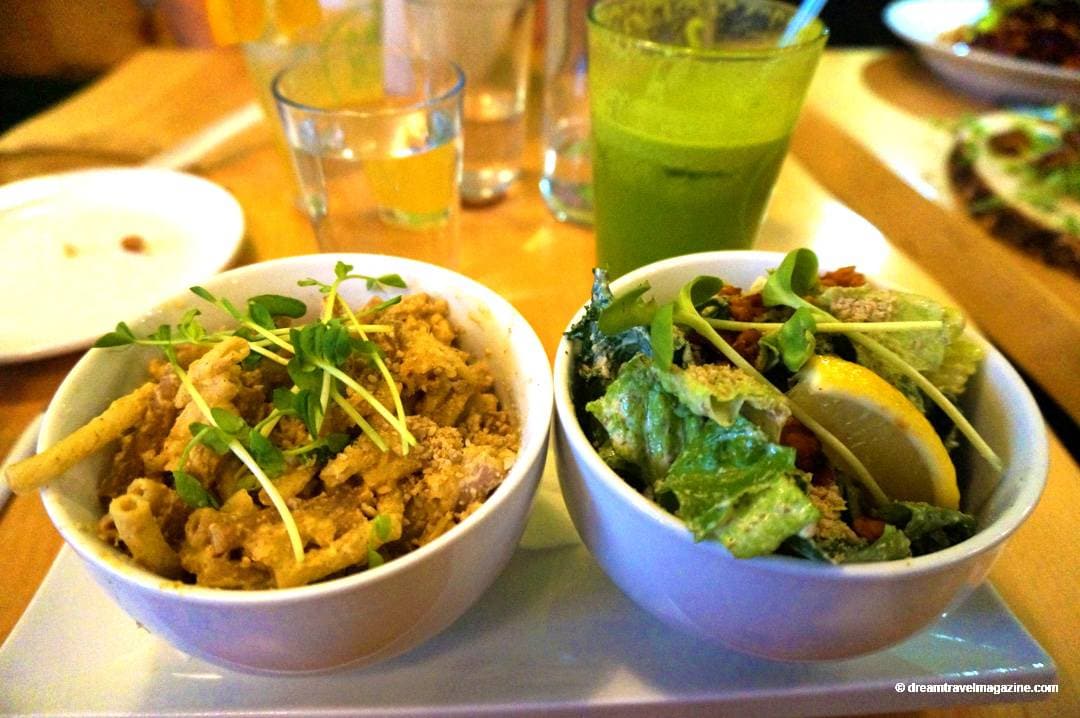 Don't Forget Dessert
Plant Matter Kitchen has become a popular spot for vegan doughnuts. Make sure you get there early to enjoy the full selections as these Vegan desserts are in high demand. Luckily there were a few blueberry doughnuts left for us!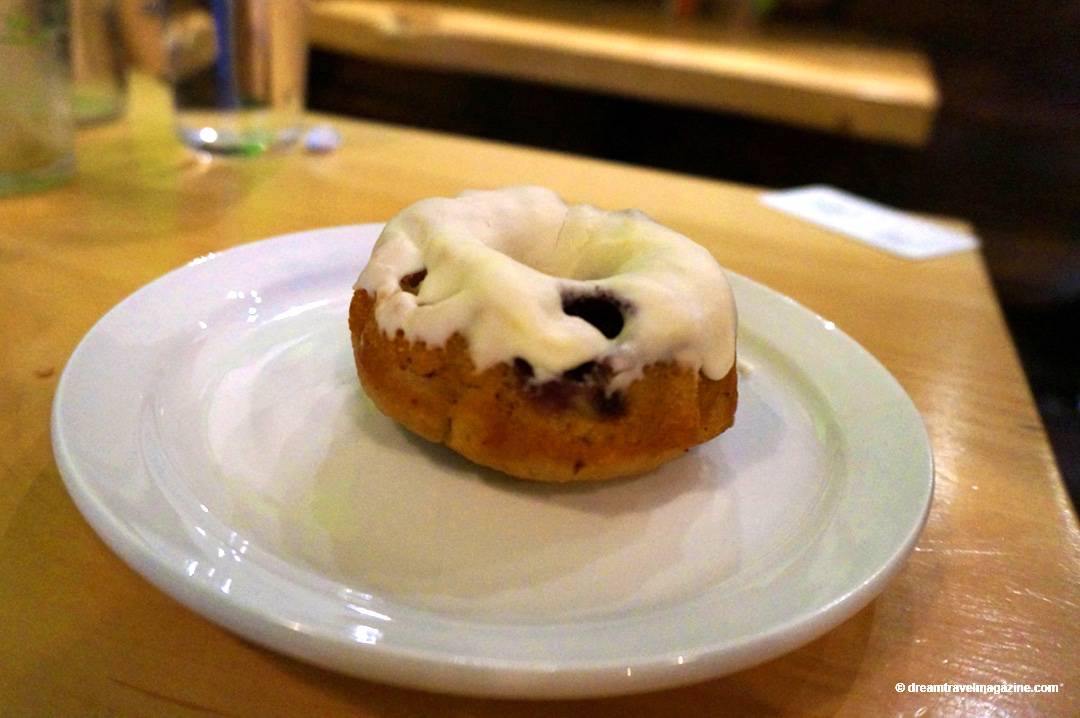 The more I visit vegan restaurants, the more I realise how delicious and filling it can be. There is so much more to Plant Matter Kitchen than just vegetables. Their commitment to sourcing its ingredients locally and share all its partners on its website is also impressive. They make sure everything they are serving is delicious and made responsibly.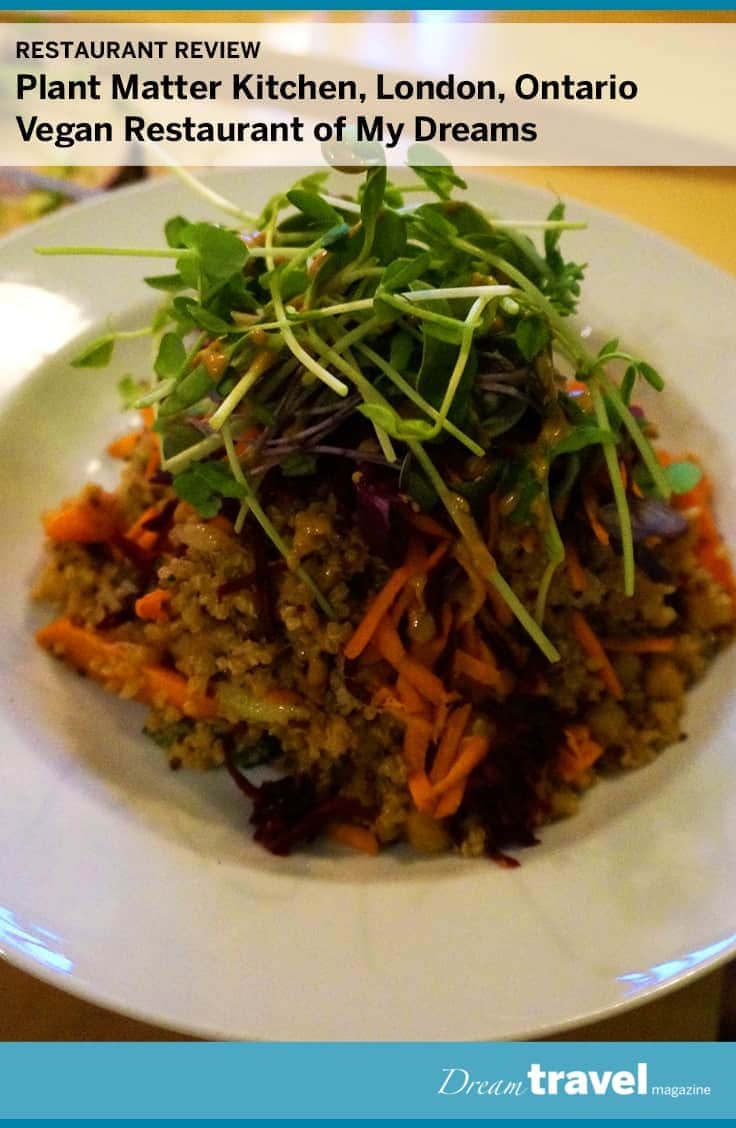 Travel assistance provided by Ontario's Southwest Tourism, Tourism London Ontario and CK Table. As always the opinions in this post are my own.