This article may contain affiliate links. Clicking on or purchasing products we recommend through a link may earn a small commission. Read our disclosure and privacy policy page for details. *COVID-19 TRAVEL ALERT – Travel recommendations offered on this site are not to encourage you to travel against travel advisories.
I was staring into this gigantic sized open BBQ and I had no idea what to do. I was frozen in shock and awe by what I was seeing. I've never seen a BBQ this big before and certainly not filled in its entirety with huge portions of meat and poultry. This was the scene at my very first Texas BBQ which I was told is an experience I must do when visiting the state. The host of this dream experience was Cooper's Old Time Pit BBQ in the Fort Worth Stockyards and here is everything you want to know about a Texas BBQ and the dining scene at Cooper's.
Cooper's Old Time Pit BBQ Fort Worth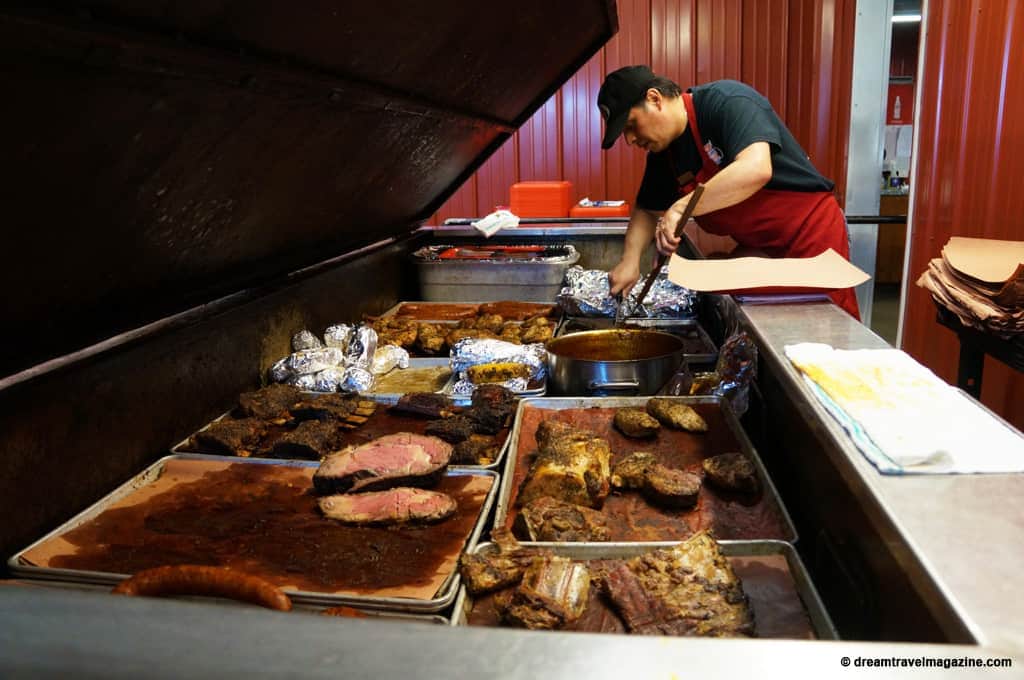 How A Texas BBQ Works
A Texas BBQ is buffet style meal primarily made up of meat! The meat is selected from a huge BBQ that has an assortment of huge portioned beef, pork and poultry on display for you. The meat is placed on a large sheet of paper on a tray and you make yourself over to the meat scale where your selections are weighed and priced.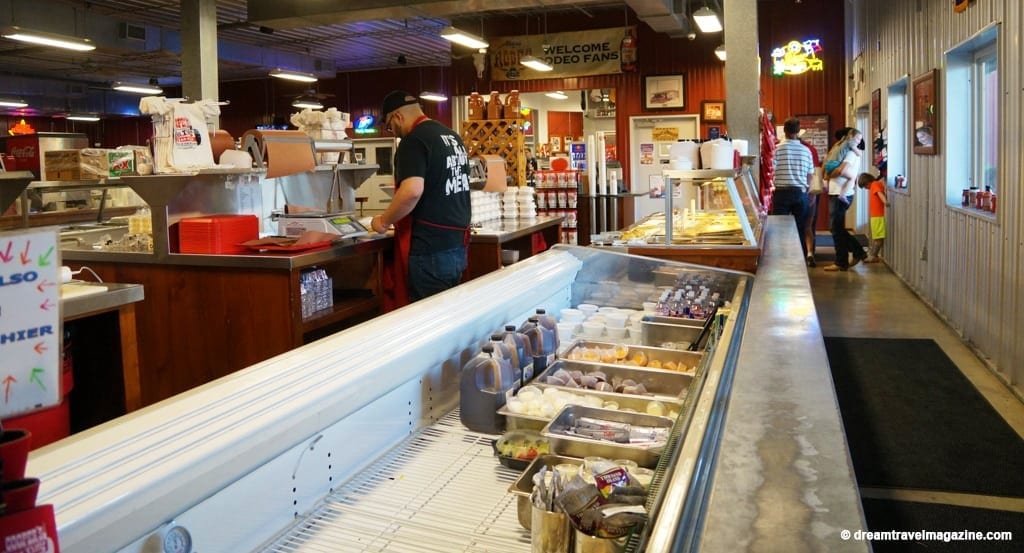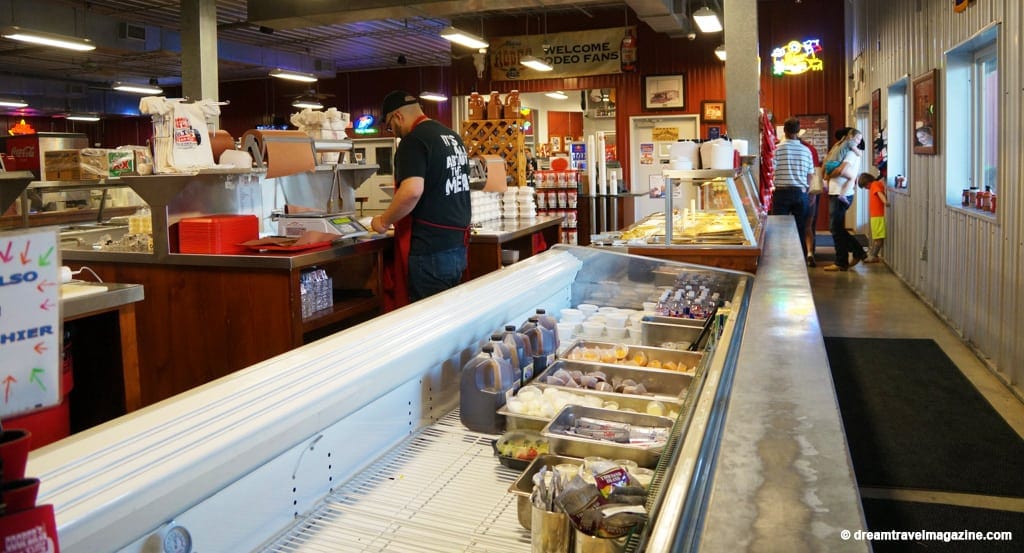 There are a number of side dishes available to select as well, but primarily expect to eat a lot of meat and not much in the vegetable or healthy eating department.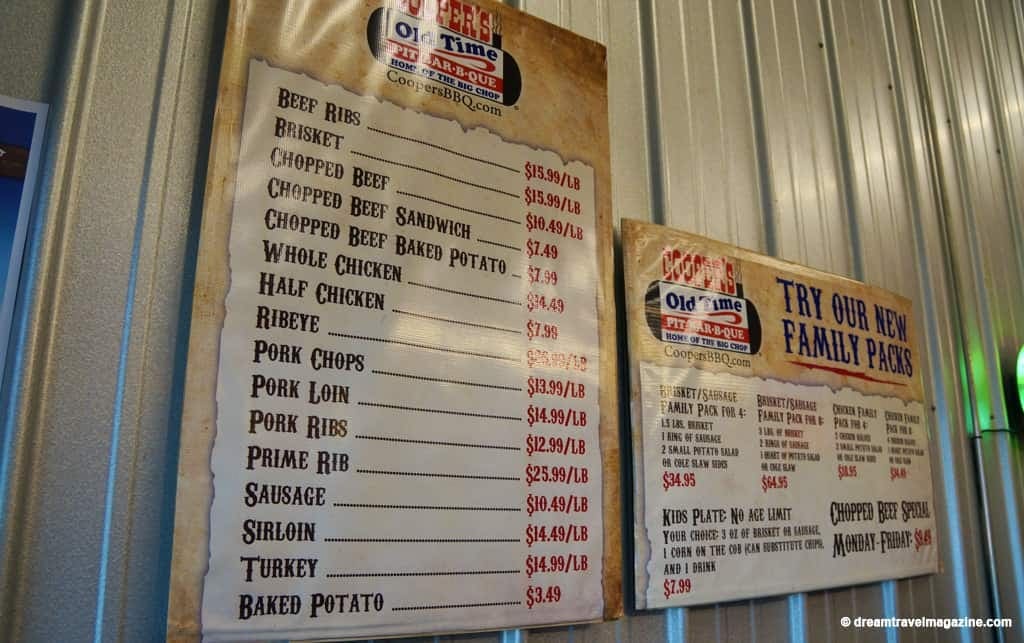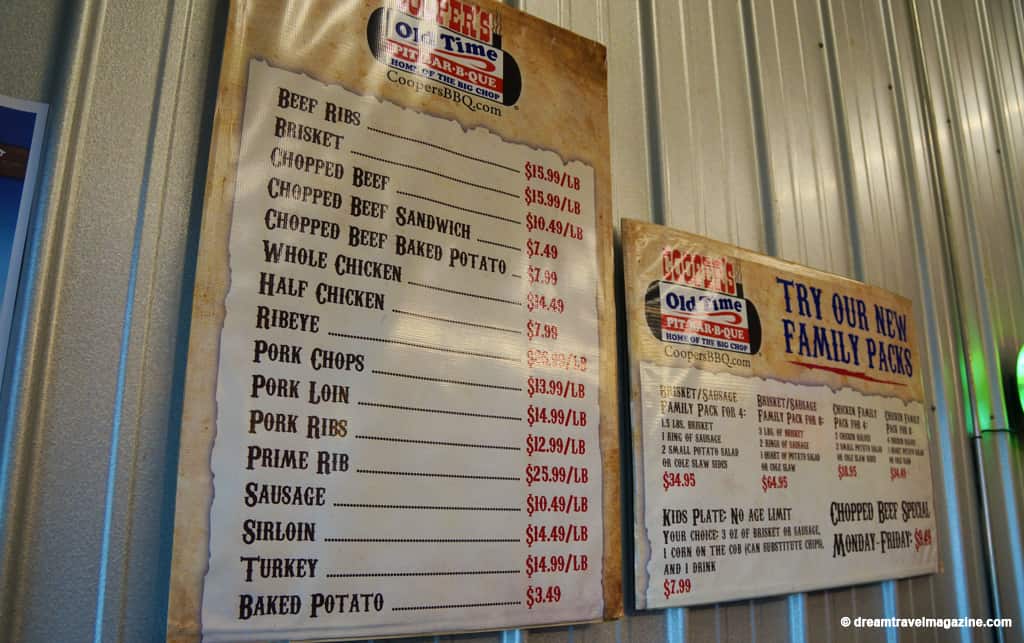 Cooper's Old Time Pit BBQ
Located in the city of Fort Worth Texas in the historical Stockyards district, Cooper's is a casual restaurant where you best show up with a group of people to share the loot. When you walk into the restaurant you will immediately be greeted by the large BBQ's and a Texas Chef will help you choose what you like. If the portions are too large, just ask them to cut smaller sizes.
The BBQ pits are stocked with beef and pork ribs, sausages, brisket, steaks and chicken. Thankfully the Pit Boss was very friendly and offered his assistance while I tried to take in my surroundings and figure out what to try.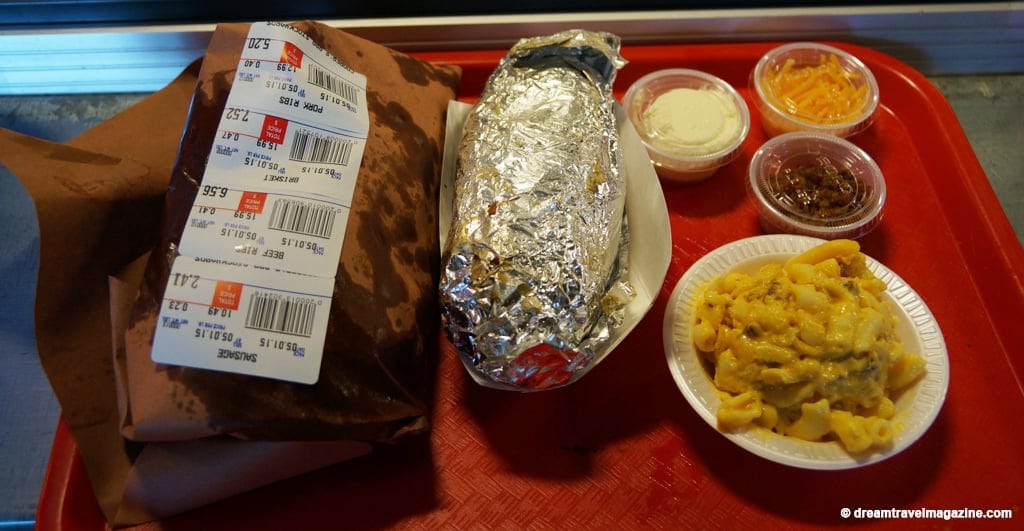 I took my massive tray of meat over to the side dishes where I had my choice of coleslaw, macaroni salad, potato salad, corn on the cob, beans and baked potatoes. I was told I had to try the mac and cheese and stood there for a second in a daze because there were two kinds! A basic mac and cheese and a jalapeno mac and cheese. This one is for my friend Mel (who better be reading this and call me about it later) but even though I'm not a jalapeno type girl I decided to live dangerously.
I took my tray over the cashier where she handed me a large cup for my drink and made my way to the rows of tables inside the restaurant. We all sat at a large table together the excitement too much to handle. Where to begin?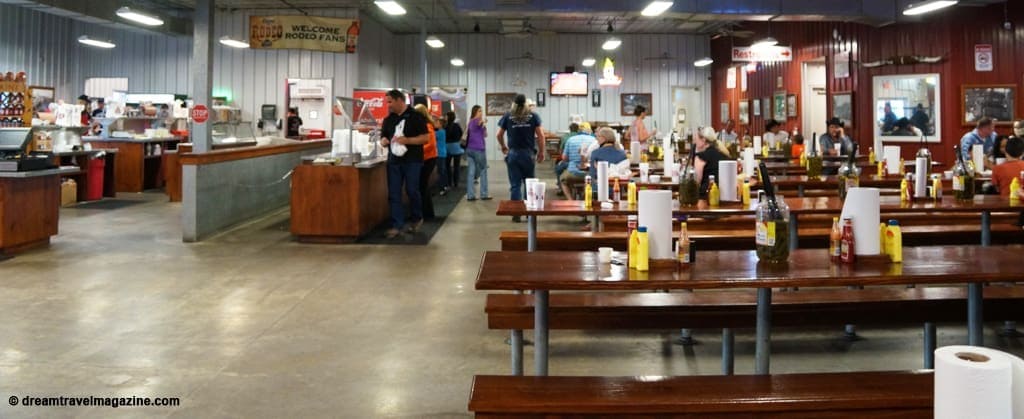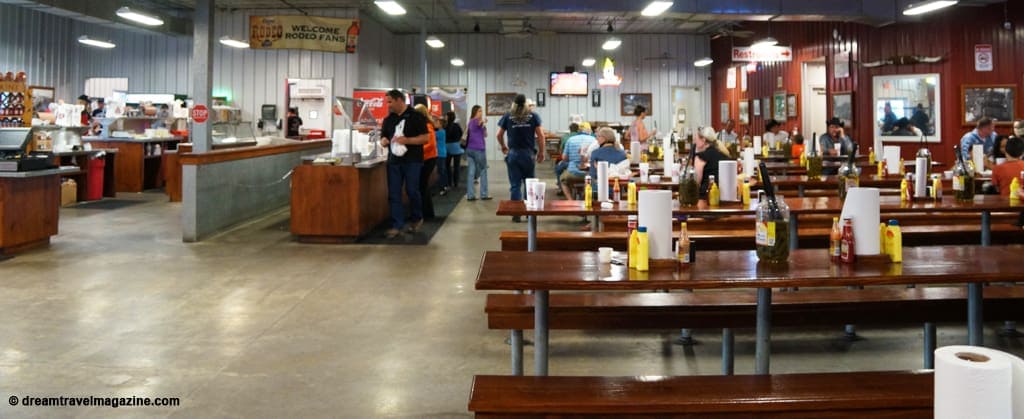 I stared at my tray of meat for a second not knowing what to do. I was given a plastic paper mat with my brown wrapped packaged meat and I followed along with the locals. I placed the mat on the table (this is your plate at a Texas BBQ), I unwrapped the pile of meat and placed it on my paper mat plate, surrounded with the side dishes and got rid of the tray!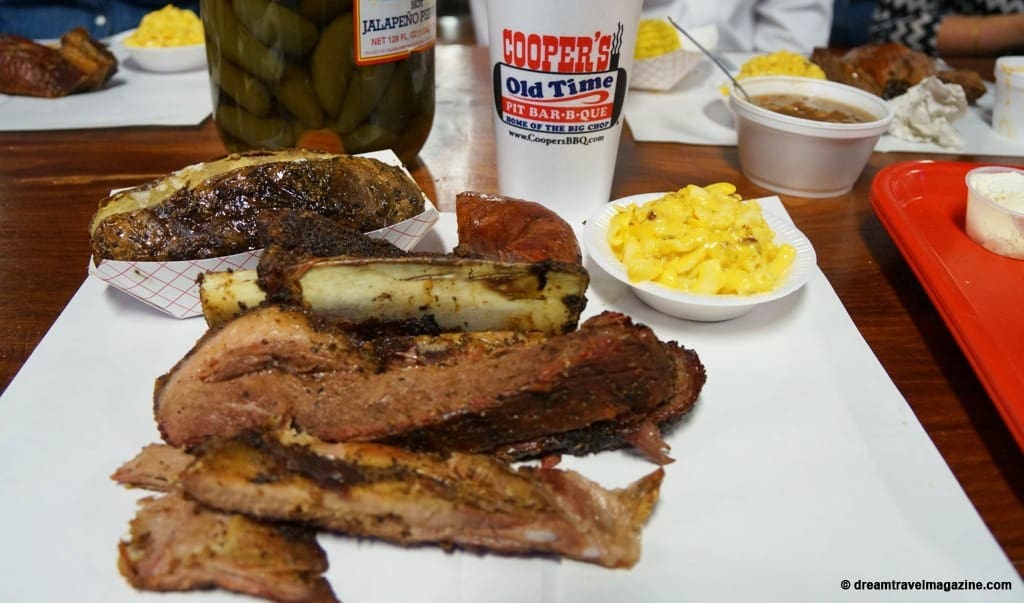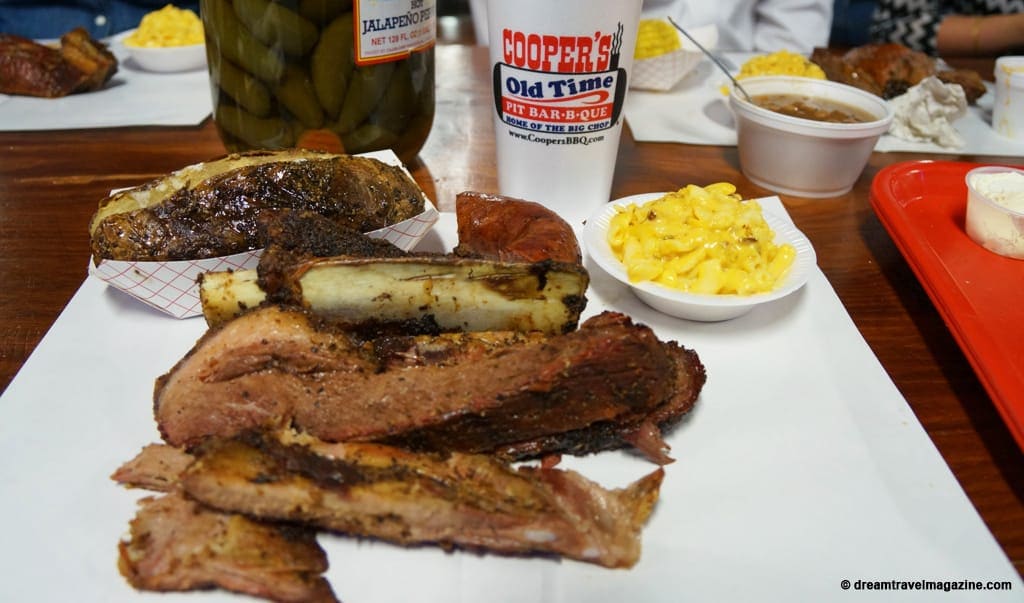 There it is my first Texas BBQ dinner! I knew one thing for sure, there was no way I was getting through all this food! But I did make a valiant attempt. The table suddenly went quiet as we all attacked our piles of meat. There is a lesson to be learned here about what your eyes think you can eat vs what your stomach can eat and that even with a table filled with people you are probably going to pack up your BBQ leftovers to take home!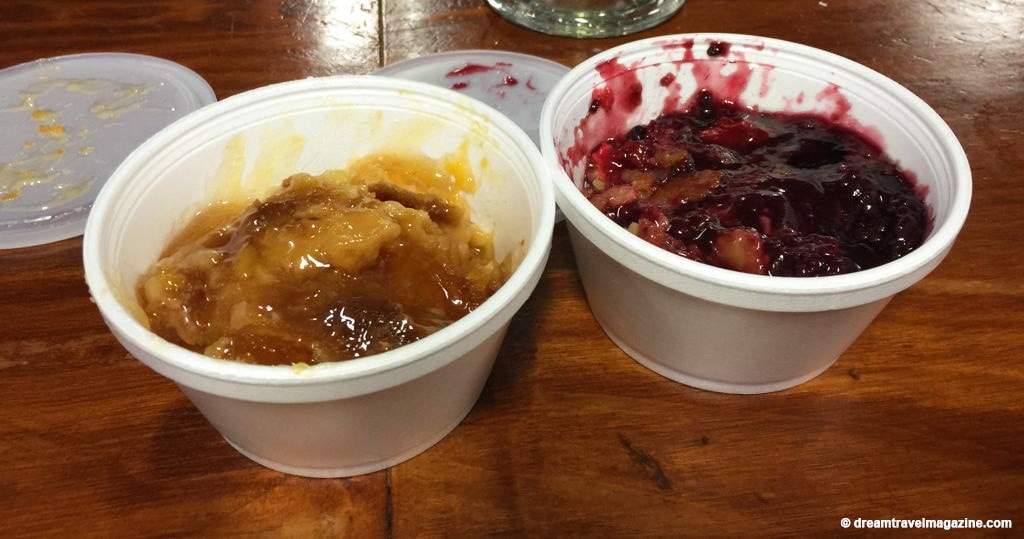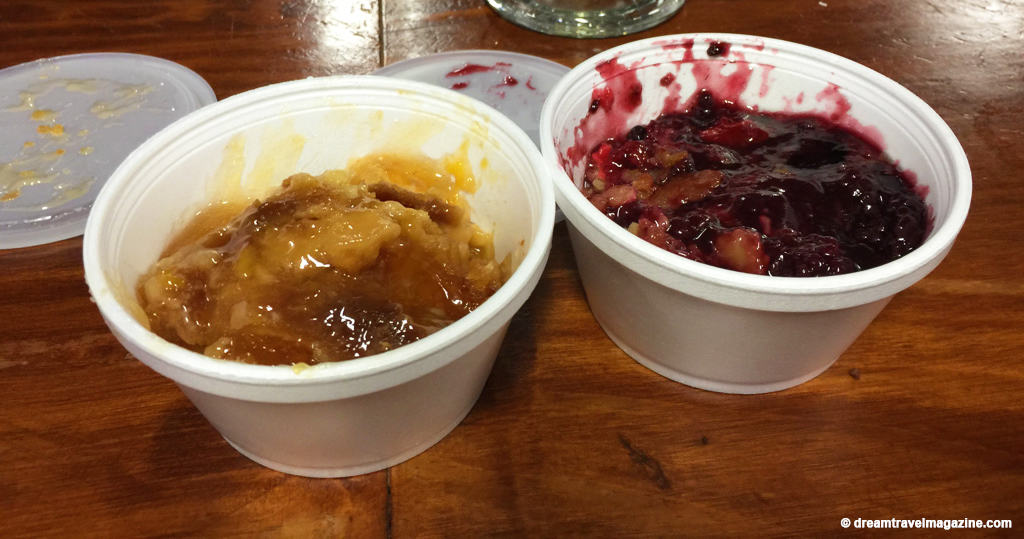 Of course what would Texas BBQ be without dessert? That's right you must leave room for the cobbler! Peach, apple or blackberry cobbler is available in containers and while they may not be photo sexy, they were pretty yummy (based on one spoonful as that was all I could handle!).
Mission accomplished! I ate at my very first Texas BBQ and I survived! Planning a Texas getaway? Check out our Texas Travel Guide here.
Travel assistance provided by Texas Tourism and the Fort Worth Convention & Visitors Bureau, however the opinions expressed are my own.