It's back Vichy Mineralizing Thermal Water is available in a spray-on facial mist can format and just in time for one of our hottest summers in history. With record-breaking summer heatwaves here in Toronto I can't seem to leave my house without my spray can.
Vichy Mineralizing Thermal Water
We may never understand why Vichy stopped making the spray cans in the first place, but we can all be happy they are back. This pure water which journeys through French Volcanos has passed through crystalline bedrock, magmatic rocks and absorbed an impressive number of minerals and elements.
The heat from the dormant volcanoes raise its temperature the deeper the water filters, fuelling it with carbon dioxide. Eventually, it surfaces in the Vichy laboratory springs infused with 15 minerals and the highest concentration of trace elements.
Cool Off with the Vichy Quick Spray Bottle
The current spray bottle is 5.1 FL OZ which is perfect for summer road trips or hot patios. Flying with the bottles requires checked baggage, but there will be travel size spray cans available soon.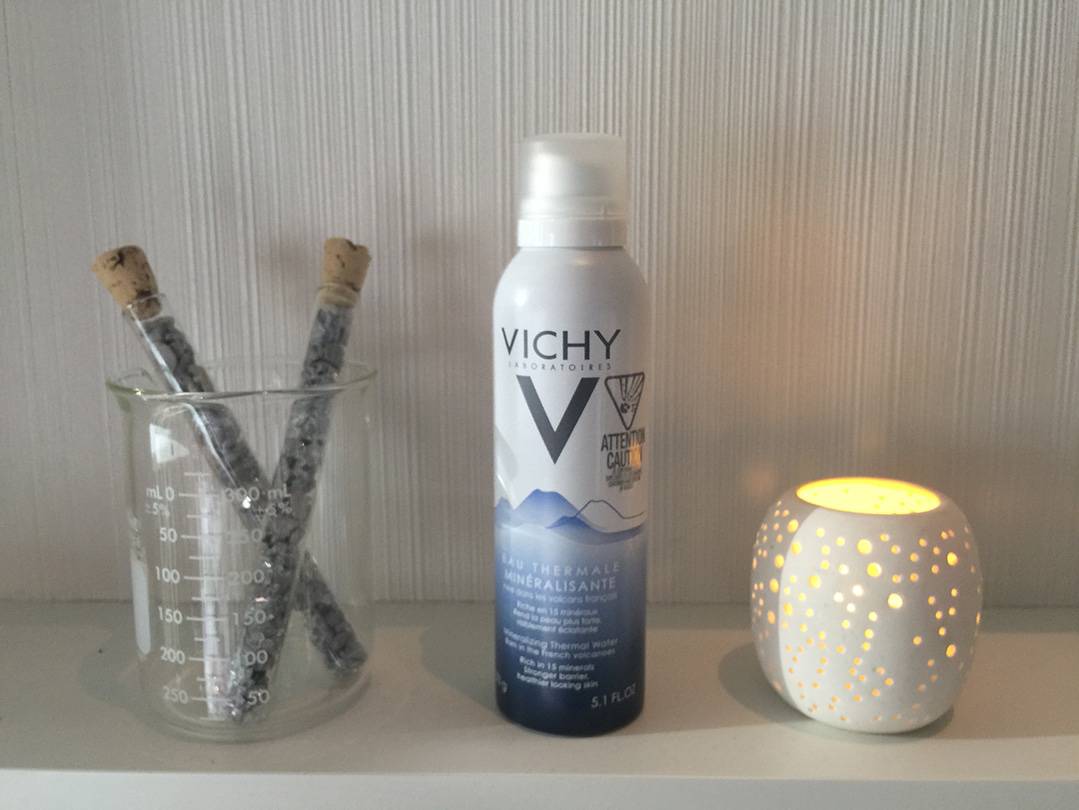 Thermal Water Benefits to Your Skin
Vichy mineralizing thermal water is the heart of every Vichy skin care product. The benefits of cooling off with a quick mist are plentiful. It has three effects on our skin: it rebalances our PH levels, it strengthens the skin's resistance, and it regenerates and accelerates skin renewal.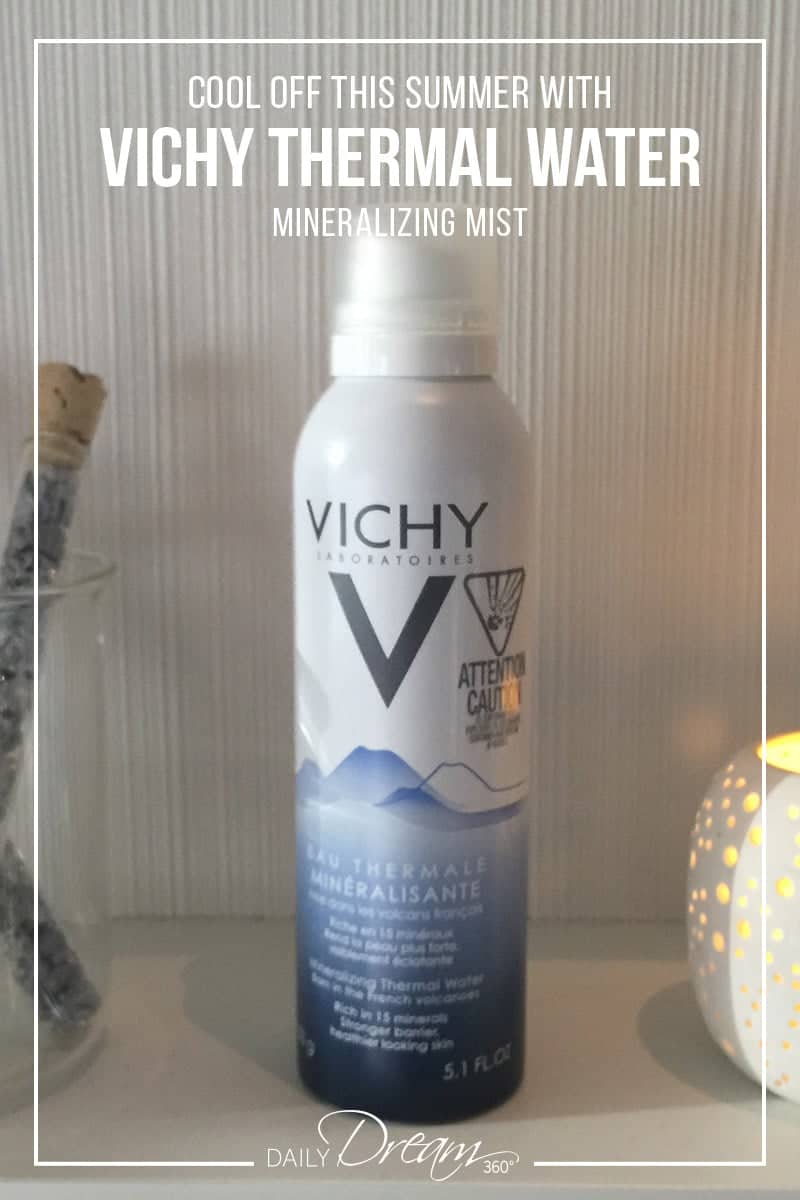 Vichy Mineralizing Thermal Water for Sensitive Skin
I love Vichy products because of their focus on making products for people like me who have sensitive skin. They are committed to ensuring that every product they formulate is safe for all skin types even those with sensitive skin.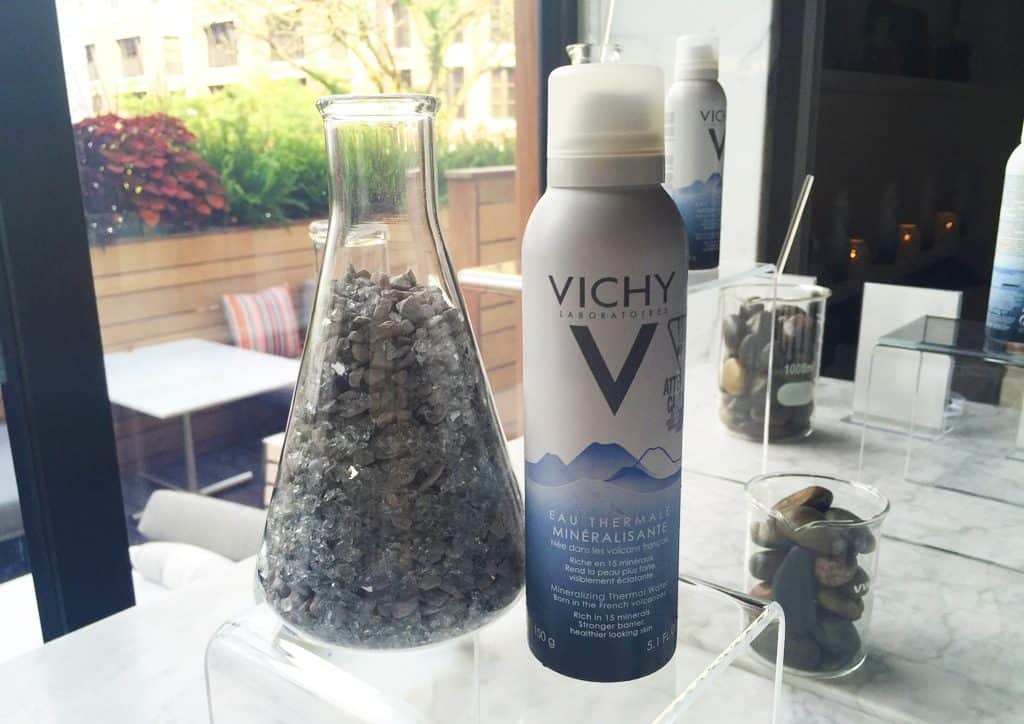 Best uses for Vichy Mineralizing Thermal Water
On face to hydrate your skin in dry hotel rooms
On face to combat dryness and fatigue while travelling
As part of daily skin regiment, apply after cleansing and before skin serum
When outside and exposed to the sun's rays
Soothe skin irritations like razor burn, sunburned skin or rashes.
Use the mist to combat hot flash symtoms.
To relax when stressed for a quick refreshing break at the office
Can be applied over or under make-up as a refreshing mist
Can also be used on your cat should they piss you off (just kidding!)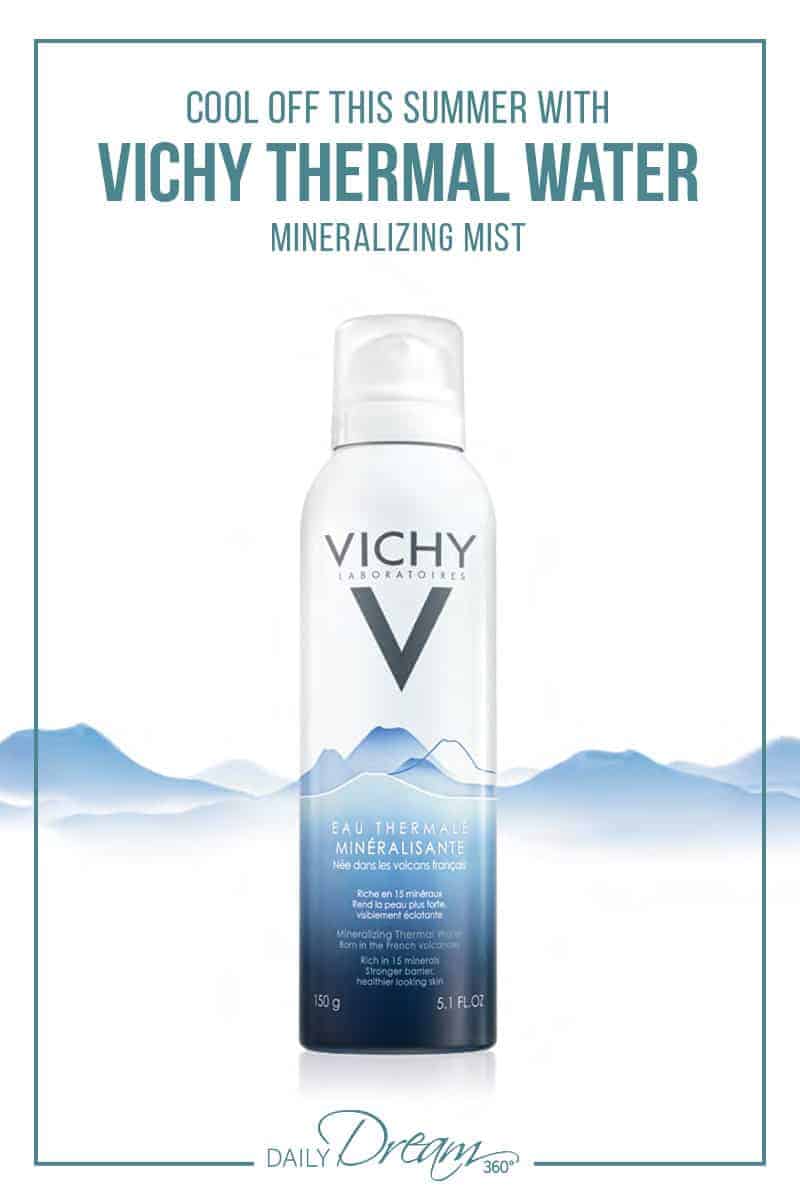 Check out more of our Vichy product reviews:
Disclosure: I did not receive compensation for this post. I received a selection of Vichy products for review purposes only. This page may contain affiliate links. Clicking for additional information or to make a purchase may result in a small commission. For more information read our disclaimer.