This article may contain affiliate links. Clicking on or purchasing products we recommend through a link may earn a small commission. Read our disclosure and privacy policy page for details. *COVID-19 TRAVEL ALERT – Travel recommendations offered on this site are not to encourage you to travel against travel advisories.
At first, I was a little concerned about driving around in this little electronic Etuk. But then once we started talking to our guides, the tour took shape. The beauty of the Etukride tour is that the tour guides can tailor it to your interests. So if you want a unique experience
About eTuk Ride Denver
eTuk Rides offers tours in both Portland and Denver. The vehicles have three wheels and are fully electric. Each eTuk seats 4-6 people, I found 6 of us was a bit squished. The eTuks have covers for rainy or colder days, and some even have seat warmers.
Read more: eTuk Ride TripAdvisor Reviews
There are some different eTuk Tours available in Denver which include:
The Ultimate Urban Denver City Tour
The Urban Denver City and Brewery Crawl
The Drink RiNo Craft Brewery Crawl
The Drink RiNo Craft Brewery Premium Experience
However, talk to the team at eTuk Rides as it sounds like they are very willing to help you plan your perfect tour.
Read more: A Guide to the Best Neighbourhoods in Denver
Denver eTuk Ride City Tour
My eTuk group was filled with photographers, so we planned the Ultimate Urban Denver City Tour as a base because we wanted to take a lot of great pics.
Denver Natural Science Museum
Our eTuk tour started at the Denver Natural Science Museum, where we were brought up to a rooftop terrace with a full view of the city. Ironically Denver is known as the city with 300 days of sunshine per year, and of course, I happened to be there for two of the cloudy, rainy days.
You will get a view of the city from the lookout, but on a sunny day, you will see the mountains behind the city.
Colorado Capitol Building
We then made our way to the city's art district where we saw the Denver Art Gallery and the Colorado Capitol Building. The parks in front of the Capitol were filled with homeless people which were unfortunate, as it didn't represent the great vibe in the rest of the city.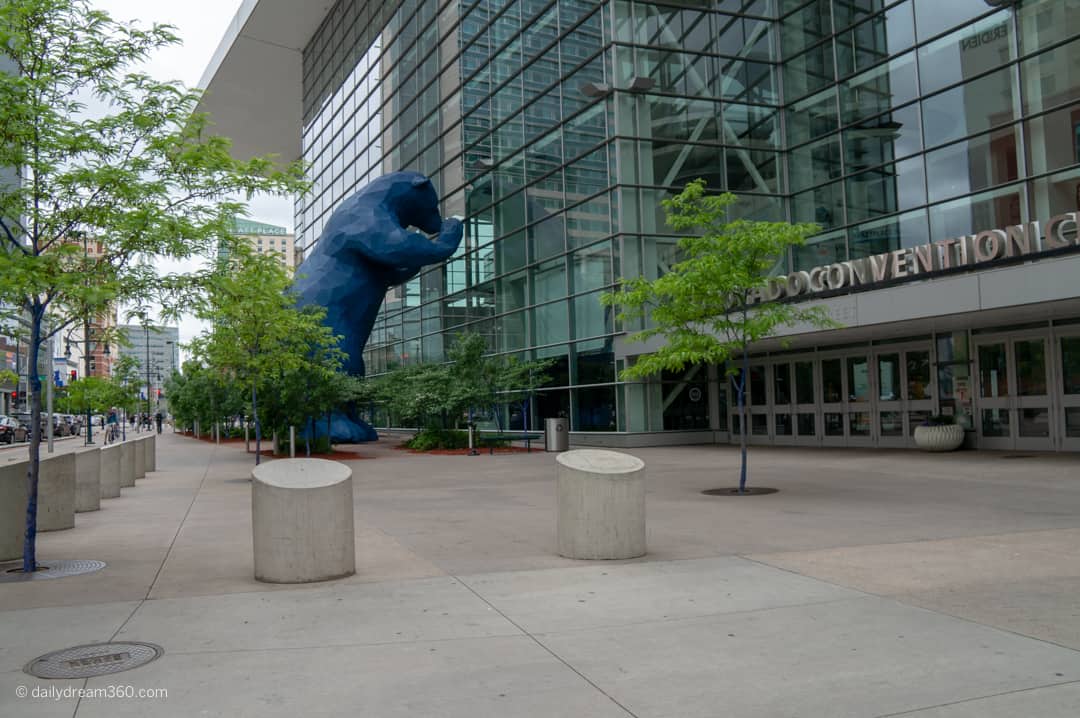 Etuk Ride Tour through Most Denver Neighbourhoods
While driving through Denver's neighbourhoods, we started talking to our driver about things we liked to see. Once we opened up the conversation and told him our interests, the tour took shape.
Don't be afraid to tell your driver what you want to see. It was my first trip to Denver and I wanted to get a feeling of what the city was like, by catching many of its neighbourhoods but I also love taking great pictures. The driver immediately sensed this and took us to spots he thought were great for photography.
We were driven to Denver's most popular neighbourhoods but what we didn't know was that our driver was saving the best for last.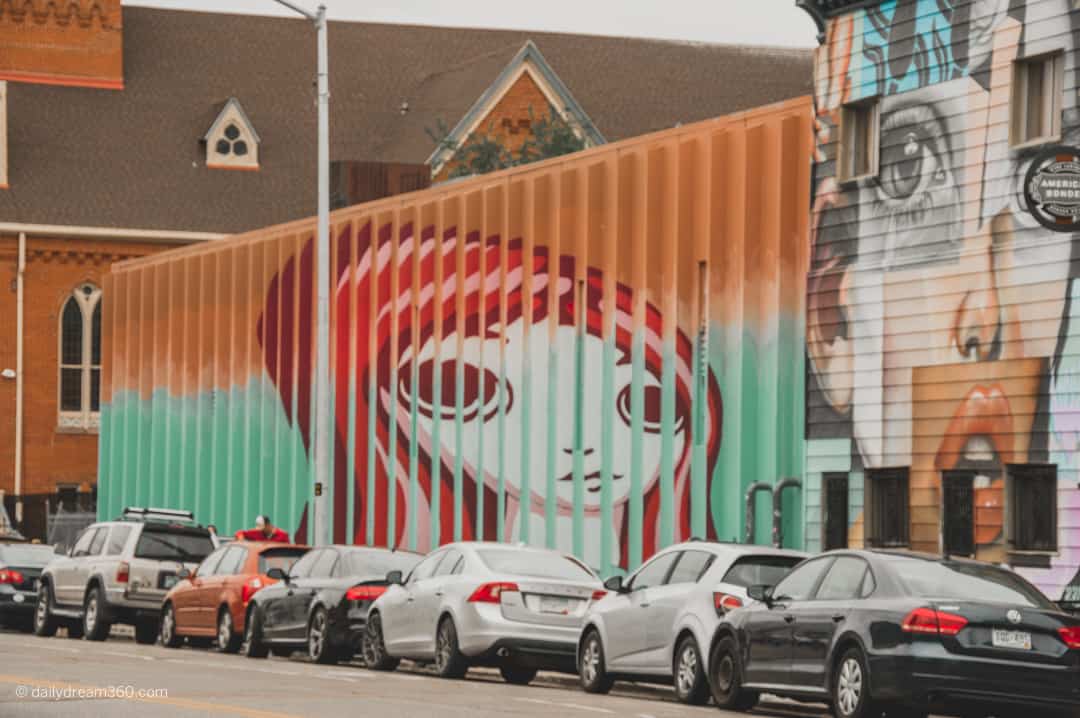 Denver's RiNo Neighbourhood
When we hit the RiNo (River North) neighbourhood, I knew I was going to snap a lot of pictures. The community was filled with street art alleyways, and the eTuk vehicles were able to drive down them with ease.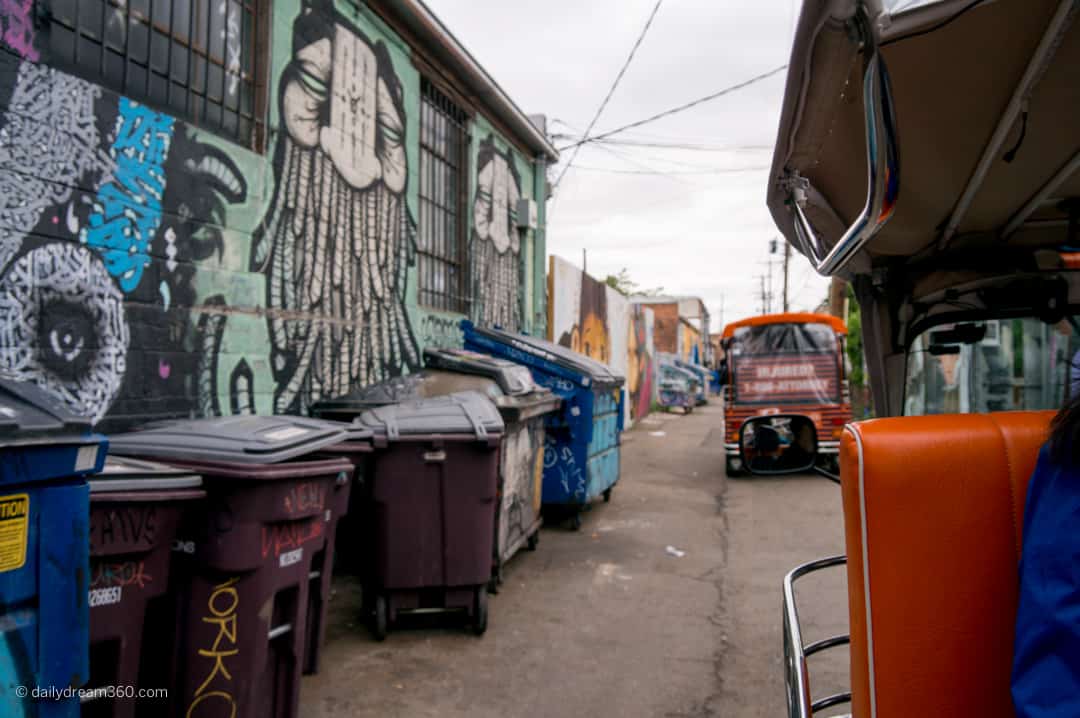 If you are a fan of street art, this is absolutely the neighbourhood you want to visit. It is also filled with many different craft breweries which is why eTuk Rides offers a tour solely on this neighbourhood and its breweries.
The eTuks were able to get us to places we would not have been able to get to by car or transit. Some of the spots were abandoned warehouses, covered in beautiful murals.
Denver Central Market
We ended our tour at the Denver Central Market food terminal. This warehouse space was filled with great food, coffee and craft beer vendors offering a variety of yummy eats.
We were given some vouchers to browse through and meet some of the vendors and sample some of their food. I loved the cheese, butcher, chocolate shop, cafes and bakeries. There is also a large bar inside the market serving craft brews.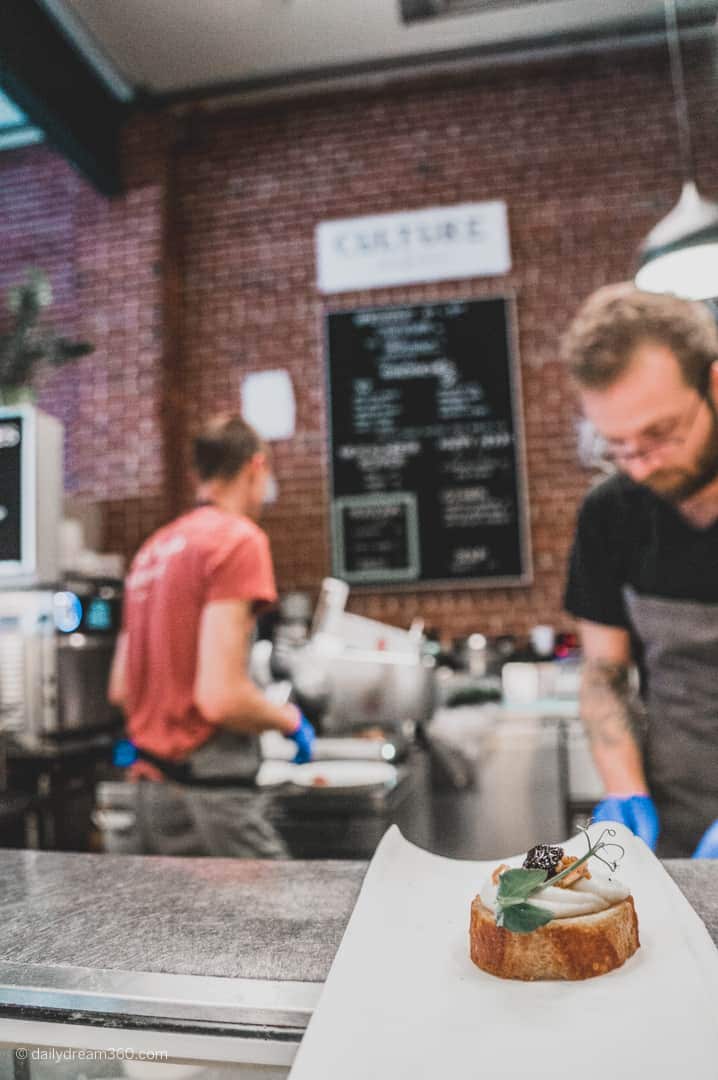 Tips for Getting the Most from Your Denver eTuk Tour
Choose a base tour that reflects what you want to see in the city
Be vocal and express your interests with your guide
It can get windy so dress accordingly
Be sure to have camera straps and iPhone holders as vehicles to move fast
Vehicles have covers for rainy days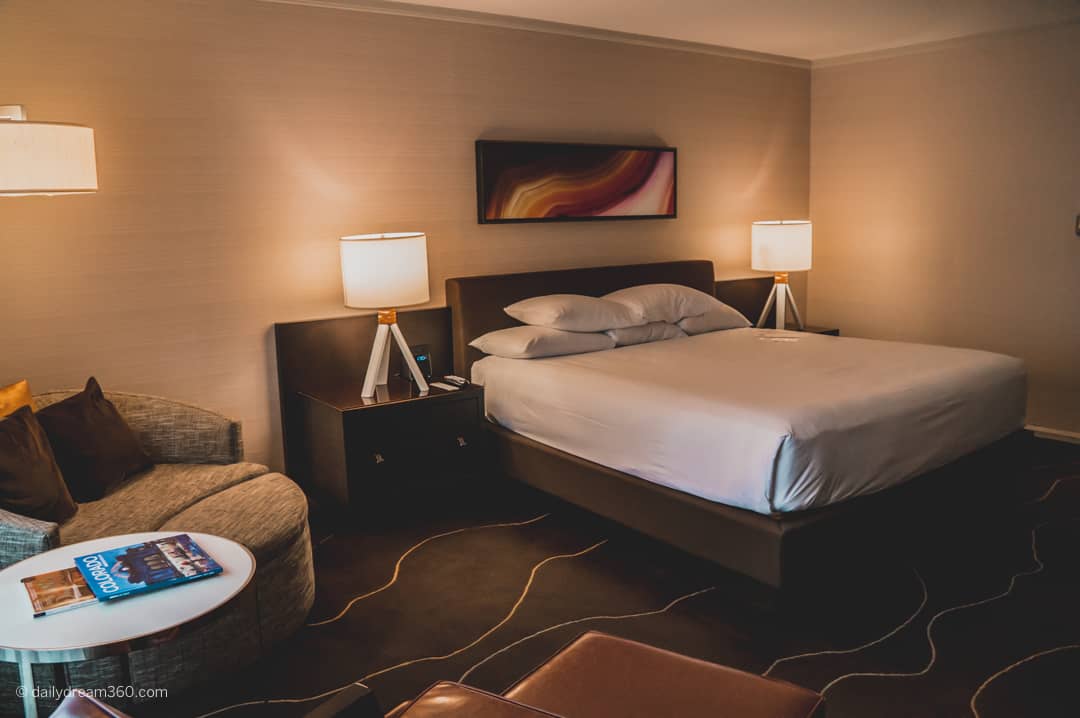 Where to stay in Denver
We stayed at the Grand Hyatt hotel in Denver which had great access to Downtown Denver, the 16th Street Mall and the Denver Convention Center.