Have you been to Buffalo lately? I'm not talking about the Fashion Outlet mall or the Walden Galleria mall. I'm talking about inside the city of downtown Buffalo? I confess I've only been to the city once before with a group of girlfriends, for a visit to the famous Anchor Bar, known as the bar that invented the Buffalo chicken wing. It was a quick trip into the city, I didn't see much and didn't know what there was to do in the city of Buffalo. So when the Buffalo Niagara tourism board invited me on a trip to discover some "off the beaten path" areas of the region to share with all of you, of course, I had to pack up my car and make the drive down to the city of Buffalo.
City of Buffalo New York – Change is Good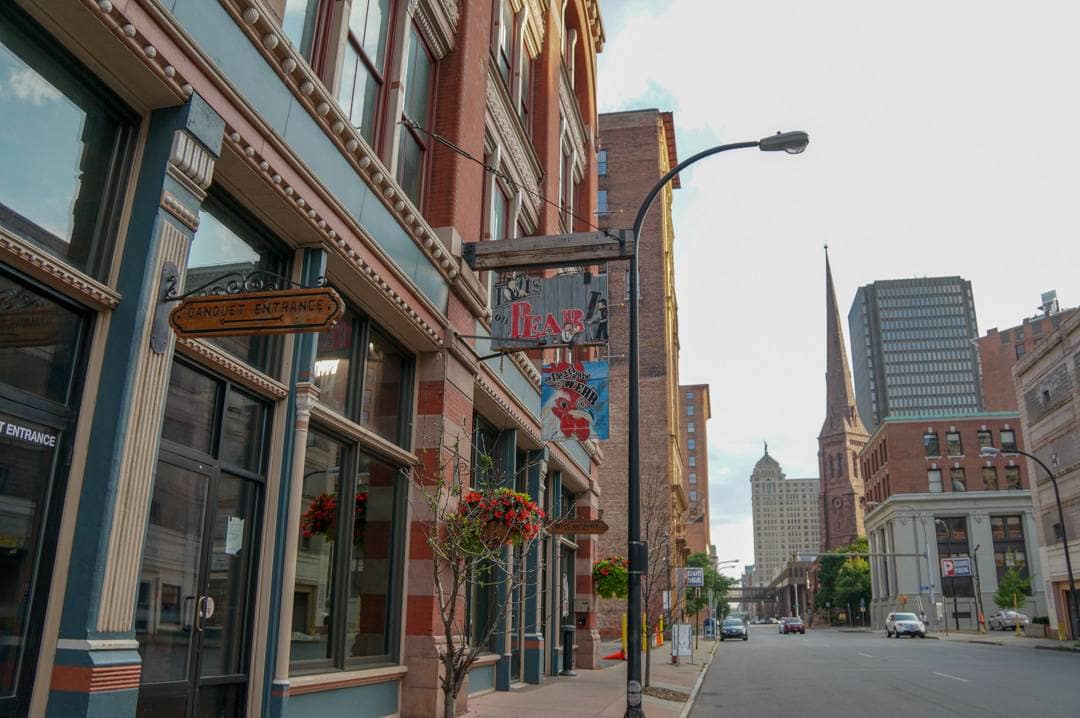 In just a few days I got to experience a side of Buffalo New York that surprised me and inspired me. In fact, we saw so much during this short trip; it is too much to write in one post. So I'll start with the City of Buffalo, there is a lot of new development happening in the city, and this is infusing many of the city's existing neighbourhoods with renewed life.
Downtown Buffalo's Buzzing Trendy Neighbourhoods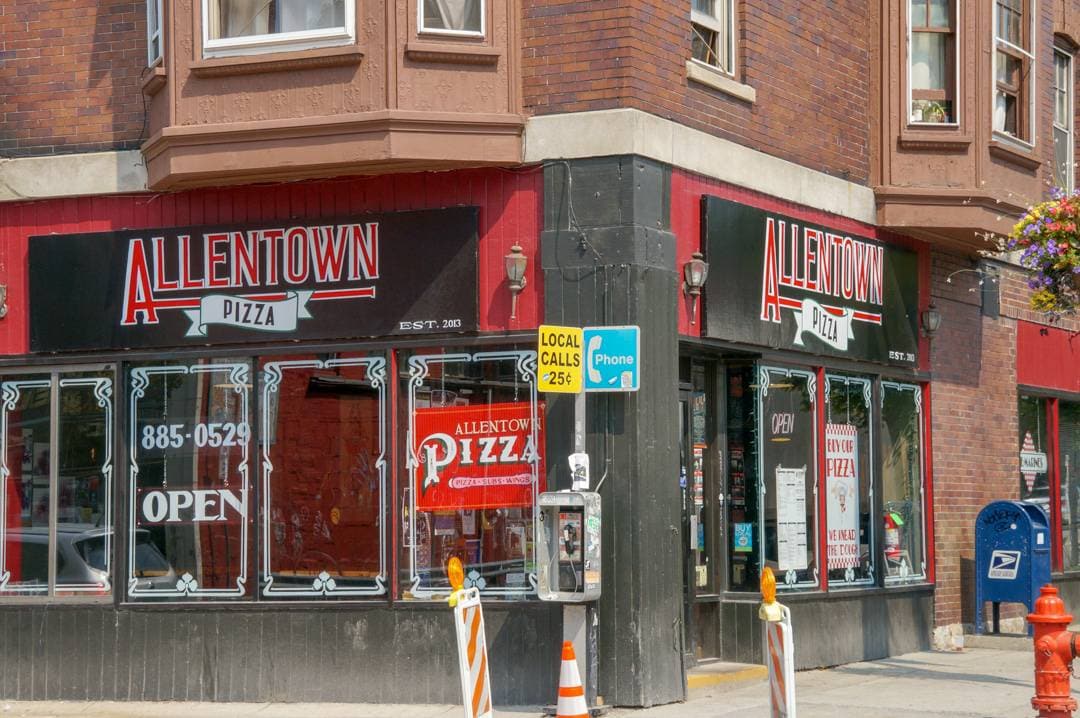 Allentown
The Allentown neighbourhood in downtown Buffalo is one of the first trendy spots in town and has something for everyone. The street is lined with trendy dress shops for those looking to score some exciting fashions, while architecture lovers will love strolling up and down the streets to admire the colourful residential houses and other historic buildings. During the day, these funky shops with interesting street art painted on their walls sit in a quiet street scene, but then at night, Allentown transforms into a hip and happening neighbourhood where restaurants and eateries fill up with food and music lovers out to enjoy the great food and live music scene.
Elmwood Village – Trendy Shops and Great Eateries
I can't believe I didn't know about Elmwood Village until now! This is a long street of trendy village shops, boutiques and eateries. A must visit for a great walk and do some shopping. Rising out of Allentown up Elmwood Avenue, explore the many boutique fashion shops, cool jewellery shops, small specialty bakeries and specialty food stores. There are also lots of great little eateries and cafes to enjoy a bite to eat while you take a break from shopping.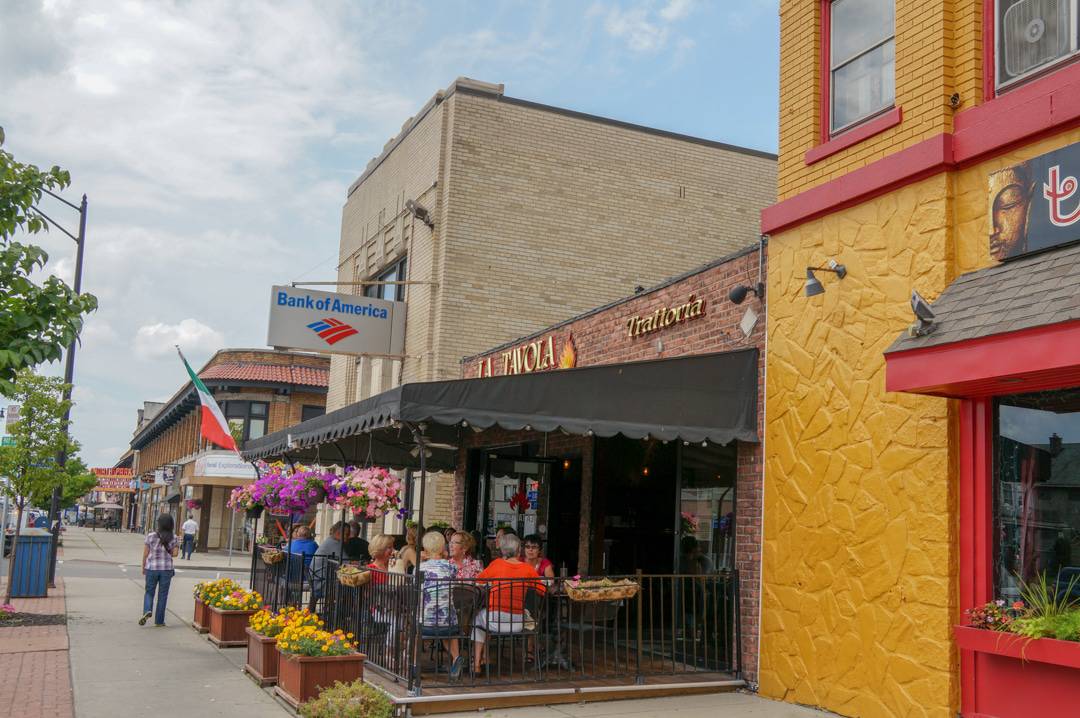 Hertel Avenue – Buffalo's Little Italy
Hertel Avenue is an interior decorator's dream shopping destination! The street is full of stores filled with antique collectables, furniture, home decor and art. In the mix of all these shops and galleries are some amazing Italian bakeries and eateries which are packed with people. One of the highlights on Hertel Avenue is the restored North Park Theatre an old classic Hollywood movie theatre that dates back to the early 1900s. Sadly the theatre was closed when we visited so we couldn't tour the inside. This theatre is modernized for digital films. It underwent a restoration both on the interior and outside to maintain it's original glamour.
Canalside Buffalo's Beautiful Waterfront
Buffalo's waterfront is undergoing a revitalization. There are lots of new developments which have opened now, that will take Buffalo to a whole new level. The new Harborcenter is spectacular and houses 2 NHL size ice rinks and a one-of-a-kind Tim Horton's cafe with a tribute to Buffalo's hockey history.
Despite the construction, you won't see this waterfront covered in expensive condominiums. Buffalo's waterfront today – is a place for everyone in the city to come and enjoy. We had a great stroll along the boardwalk and its beautiful community gardens. Canalside is a place to showcase outdoor art, live music in free weekly concert events. There are lots of water activities and games to participate in or relax in an Adirondack chair.
Looking for more to see and do in the Buffalo/Niagara Falls, New York area? Check out these posts:
Buffalo's Back!
I'm excited about what's happening in the city of Buffalo today! In a short stay, I experienced terrific dining and visits to neighbourhoods that I didn't even know existed. It is great to know that just a short drive away is a great and affordable weekend getaway.
Have you been to Buffalo lately or do you live in the city? I'd love to hear your favourite spots, share them in the comments below.
 Travel assistance provided by Visit Buffalo Niagara, however, the opinions expressed in this post are my own.