This article may contain affiliate links. Clicking on or purchasing products we recommend through a link may earn a small commission. Read our disclosure and privacy policy page for details. *COVID-19 TRAVEL ALERT – Travel recommendations offered on this site are not to encourage you to travel against travel advisories.
When I was younger, I used to have dreams about going to Canada's Wonderland and going from ride to ride without having to line up for an hour in between. It's a dream we all have as kids at an amusement park, the VIP dream. There I was on a Sunday morning walking through the winding maze to my first ride at Canada's Wonderland … then my second and then my third and I realized – It's happening! I feel like I uncovered the secret to Canada's Wonderland! Go to the park in October – preferably for a long weekend, and you will pretty much have the run of the park!
It all started with an unbelievable deal from PayPal. Buy a Canada's Wonderland Halloween Haunt ticket for $29.99 ($20 savings on the regular price) and get a complimentary day pass. Since I loved the Haunt so much last year and was planning on returning this deal was just too good to pass up!
Canada's Wonderland by Day
Walking into the park by day, the happy music played on the loudspeakers, photographers were waiting to take our photo at the entrance and the smell of funnel cake wafted through the air. Then there it was: Wonder Mountain and the beautiful water fountains.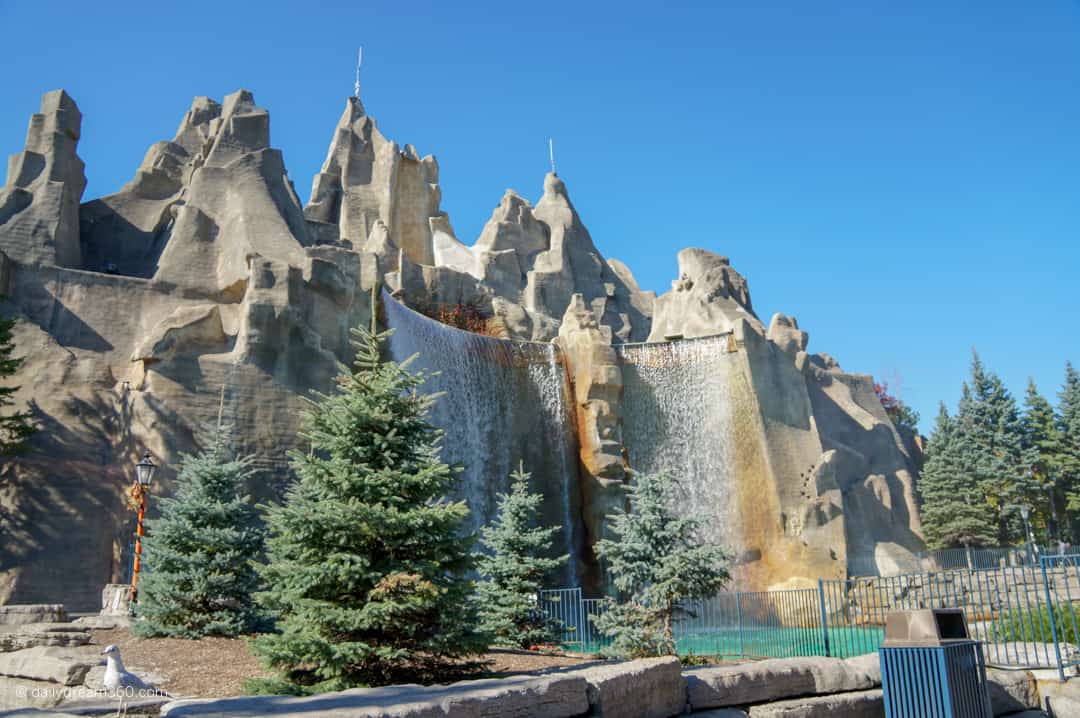 By day with a clear blue sky above it was a picture-perfect scene. Lots of happy laughter around and the faint sounds of people screaming happily on the many rides. We walked quickly from one ride to the next, walking straight up and onto roller coasters with no wait at all. The only rides in the park that seemed to have busy lines were the newest rides The Guardians of the Galaxy and of course Leviathan, but even those lines were minimal and below a 30-minute wait.
Read more: Discover Fall Fun at Ontario's Best Small Town Fairs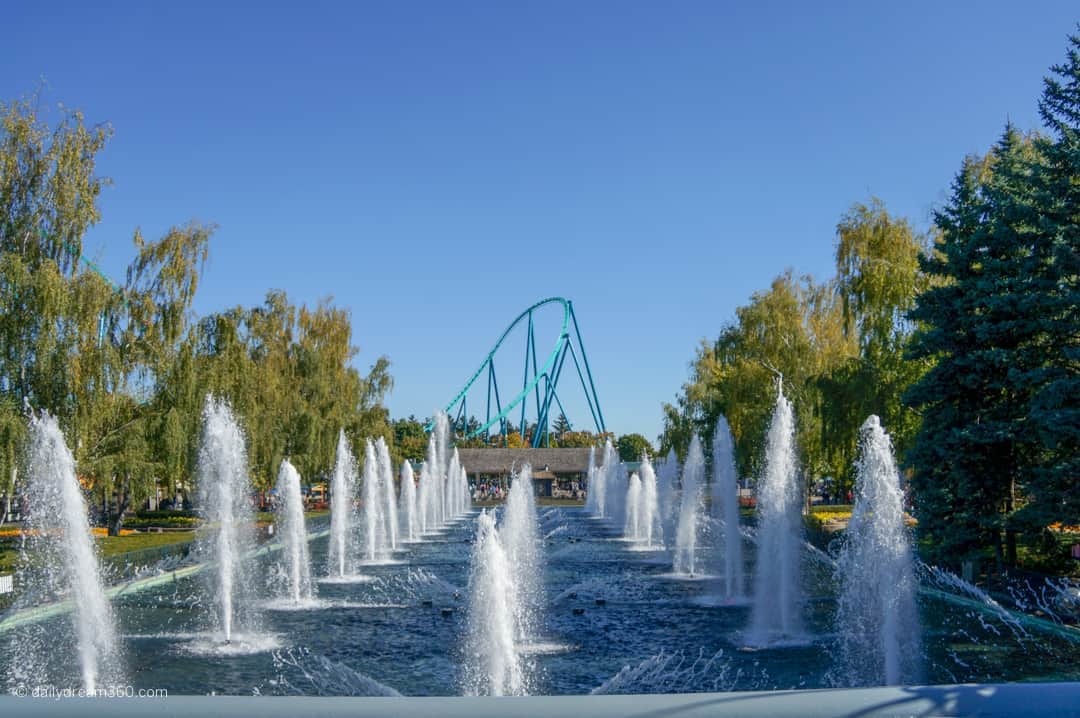 There was lots of fun for kids of all ages at Wonderland, part of the Halloween spirit was seen in Planet Snoopy where kids were all dressed up in their best costumes and invited to participate in a treasure hunt through the family-friendly part of the park. They went to different stations around the kid's zone looking for treasures (in the form of candy and other treats).
Canada's Wonderland Halloween Haunt
At 5:00 PM the park closed its doors, and everyone left Canada's Wonderland grounds. This part was a bit annoying as parking at Wonderland is $20. If you leave the parking lot for the 2-hour break before the Haunt begins at 7:00 PM you would have had to pay another $20 when re-entering to park again! Not cool! So we walked across the street to a nearby Tim Hortons for a coffee and waited it out.
Read more: From Ontario With Love a Tour of Central Counties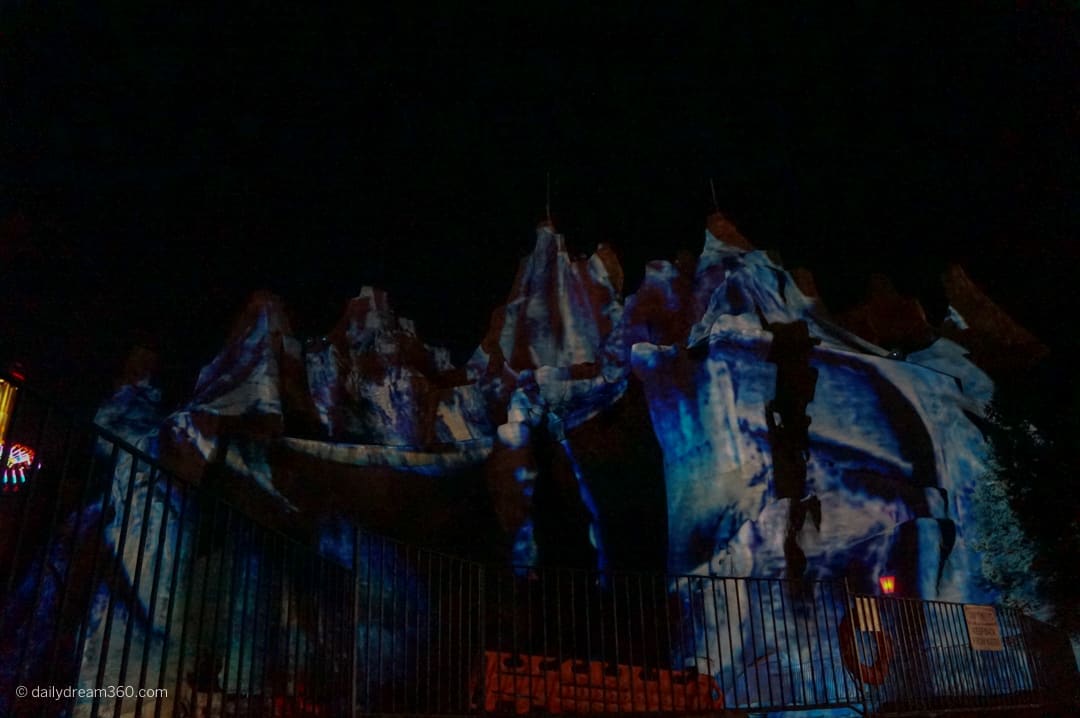 Canada's Wonderland Halloween Haunt
By nightfall, the park completely changed. Wonder Mountain was now haunted. The fountains in front dimly lit as the fog rolled in throughout the park. The happy music playing throughout was now the sound of eerie, creepy music and pounding drums. Lights all around the park were dimmed, and the photographers were waiting at the front to take your photo was gone and replaced with some creepy zombie-like characters waiting to welcome you in.
The rides were all lit up and again there were no lines, but the rides are not the focus of Halloween Haunt. Sure it's fun (and a bit chilly) to ride on these rides at night, but the real reason you visit Halloween Haunt is to experience a different scary side of Canada's Wonderland.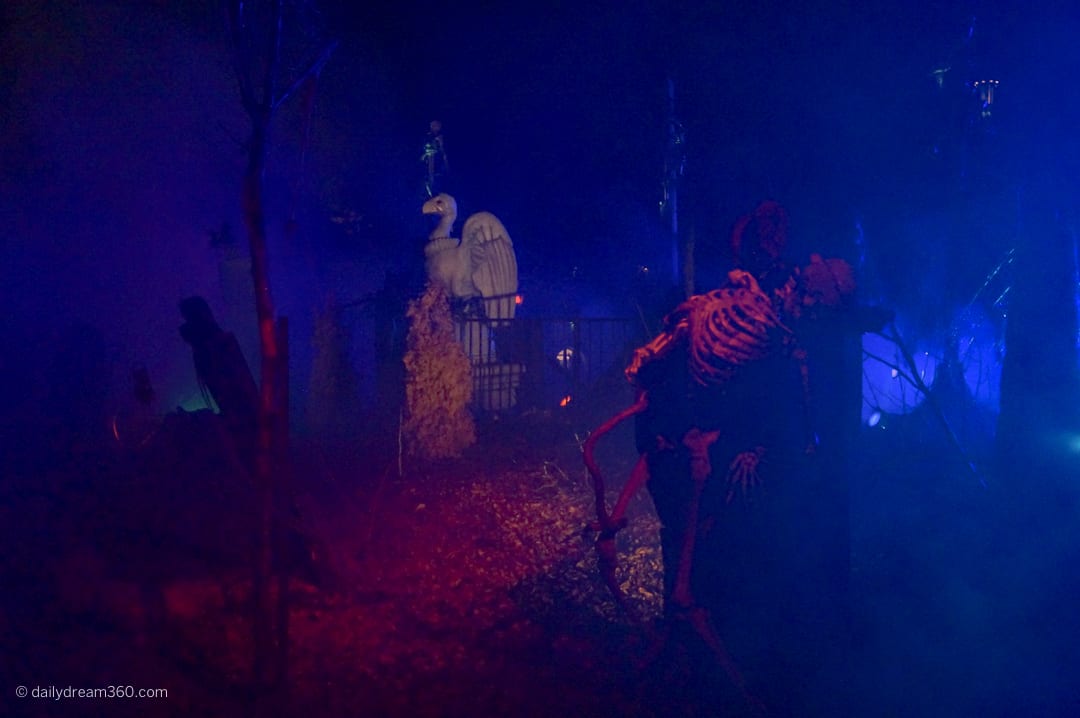 The fun laughter and thrilled screams throughout the park were gone, and all I could hear were lots of terrifying screaming. While walking through the park, some creatures snuck up on us, and the result was a scream! This was happening all over the park as all you could hear was creepy horror movie music and screaming.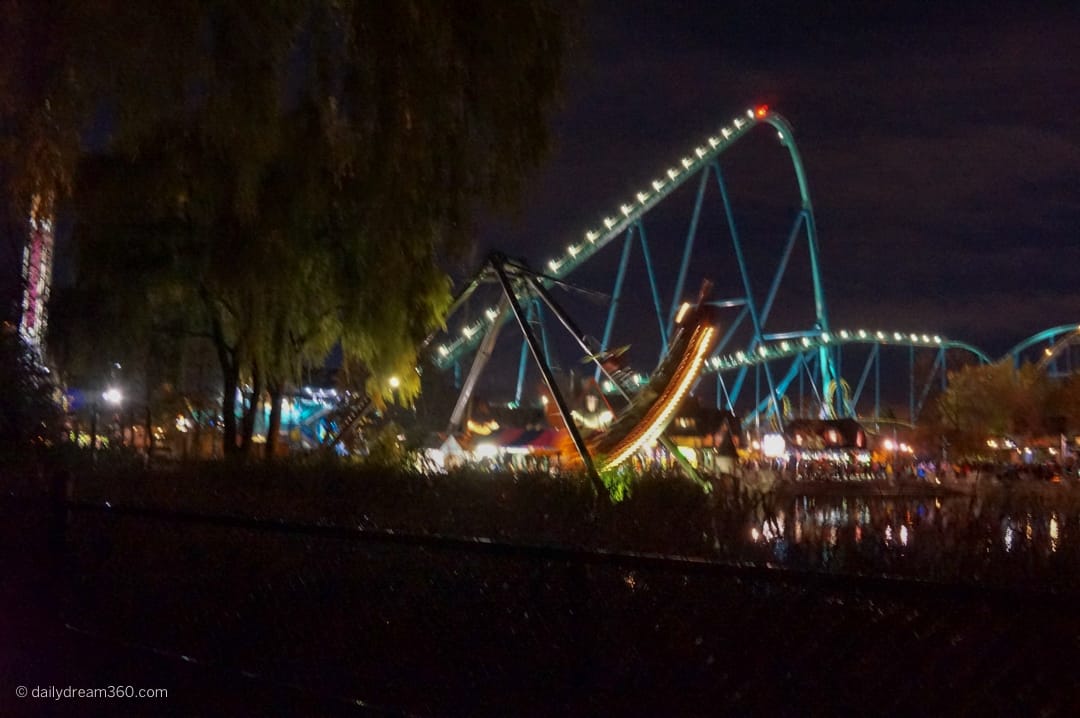 Canada's Wonderland Halloween Haunt features ten haunted mazes to walk through.  Each with a unique theme and the matching creatures within them. Since there were no lines at the park, we were able to see all then. My favourite is still the creepy Cornstalkers maze where you had to walk through a narrow path of cornstalks as crazy zombies jumped out at you when you least expected it. Other notable mazes are the Clowns at Midnight where crazy clowns run wild both outside the haunted circus tent and inside. You will not be able to walk near this attraction without having a face-to-face meeting with one of these sneaky and creepy clowns.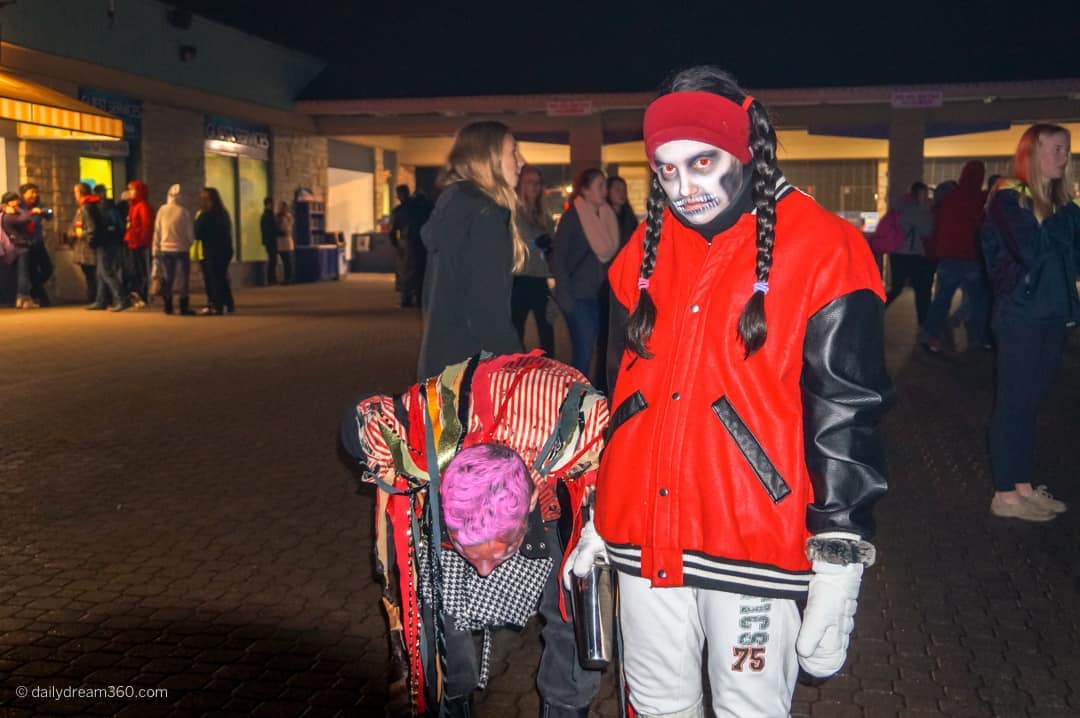 By day the many decorations around the park are not very visible, however by night the fun family-friendly mood changes to a dark and terrifying place.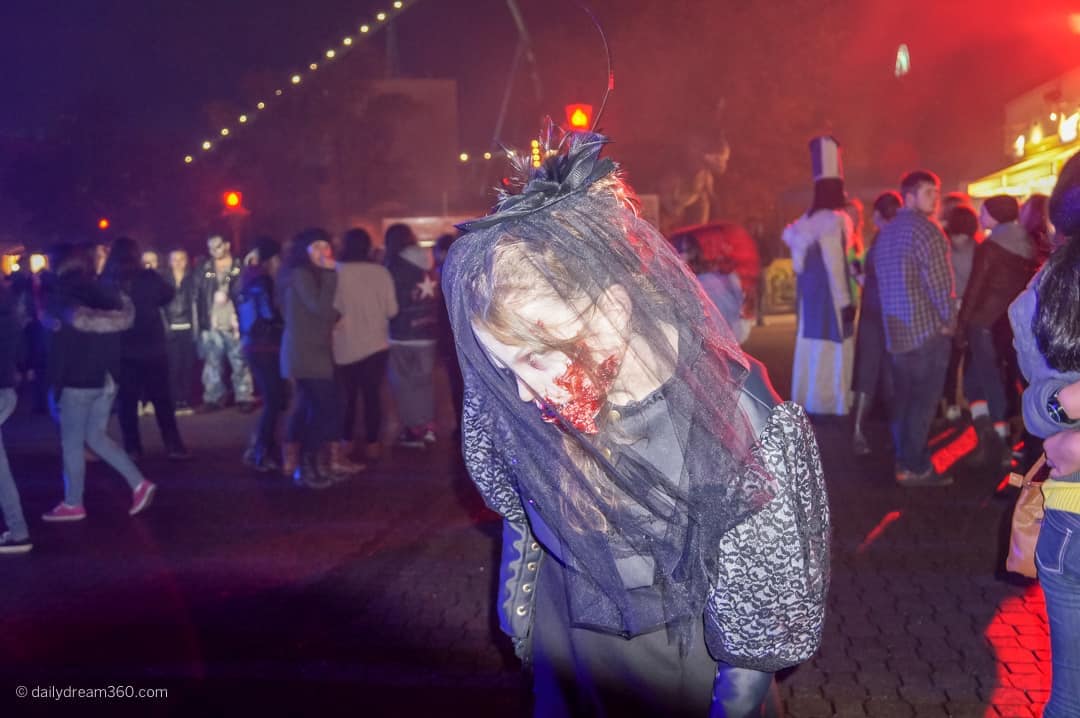 I used to say I would never enjoy this type of attraction, but Canada's Wonderland turns scary Halloween into an enjoyable frightening night. Sure there are creepy zombies walking around the park that love to surprise you, and the mazes are meant to surprise you and creep you out too, but it is a fun kind of scary. I can't seem to pass on the opportunity to walk among the zombies in the creepy park every year. If you're one of those people that have always wanted to go, I highly recommend this for a screaming good time!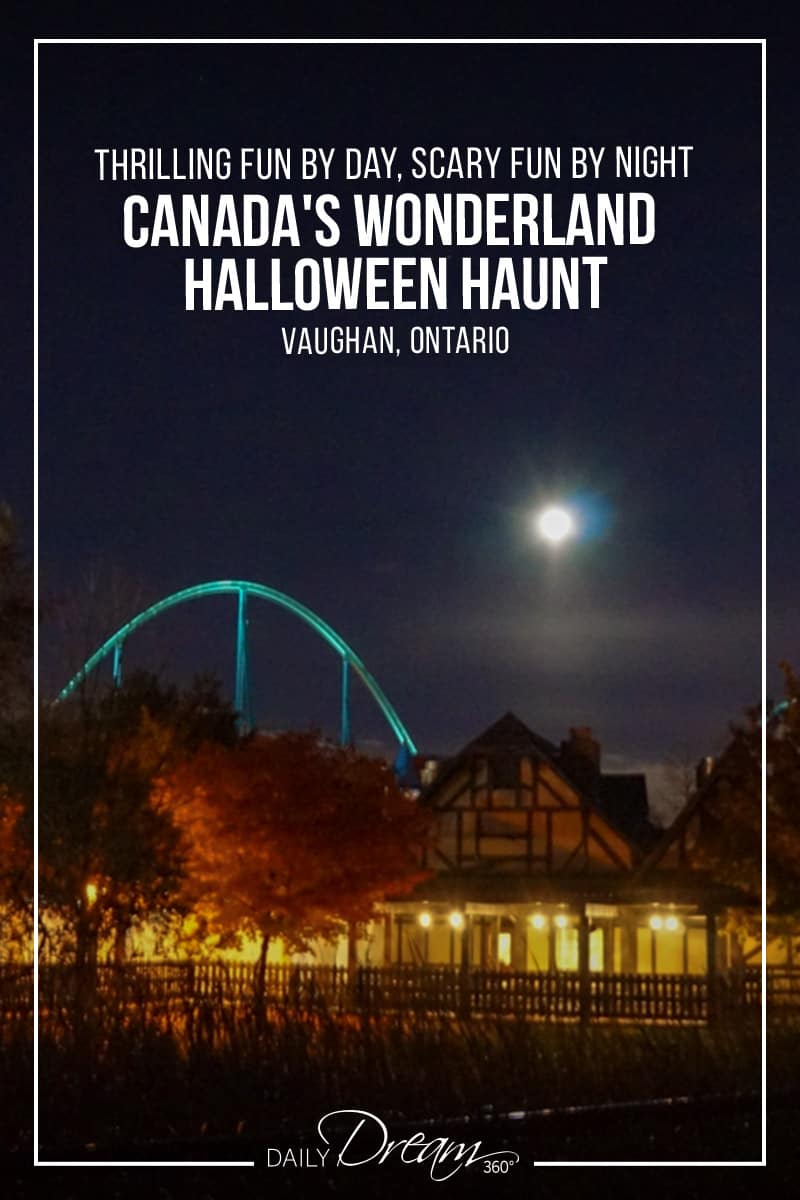 Do you have a Halloween Haunt story to share? Tell me about it in the comments below. For more to do during the fall months in Toronto see: