This article may contain affiliate links. Clicking on or purchasing products we recommend through a link may earn a small commission. Read our disclosure and privacy policy page for details. *COVID-19 TRAVEL ALERT – Travel recommendations offered on this site are not to encourage you to travel against travel advisories.
I can't tell you all how long I have been wanting to start sharing books that inspire me to travel. I receive many book review inquiries each month, and I can't seem to find the time to read these days. This year I was determined to get back to reading and to sharing some of the books that inspire travel.
Books that Inspire Travel
I'm starting this series off with an inspirational story from a girl I met back when she was barely 16 years of age. Kasha is unlike any teenager I have ever met, and her determination to go out and explore the world and tell stories about responsible tourism and being a good global citizen are the heart of this book.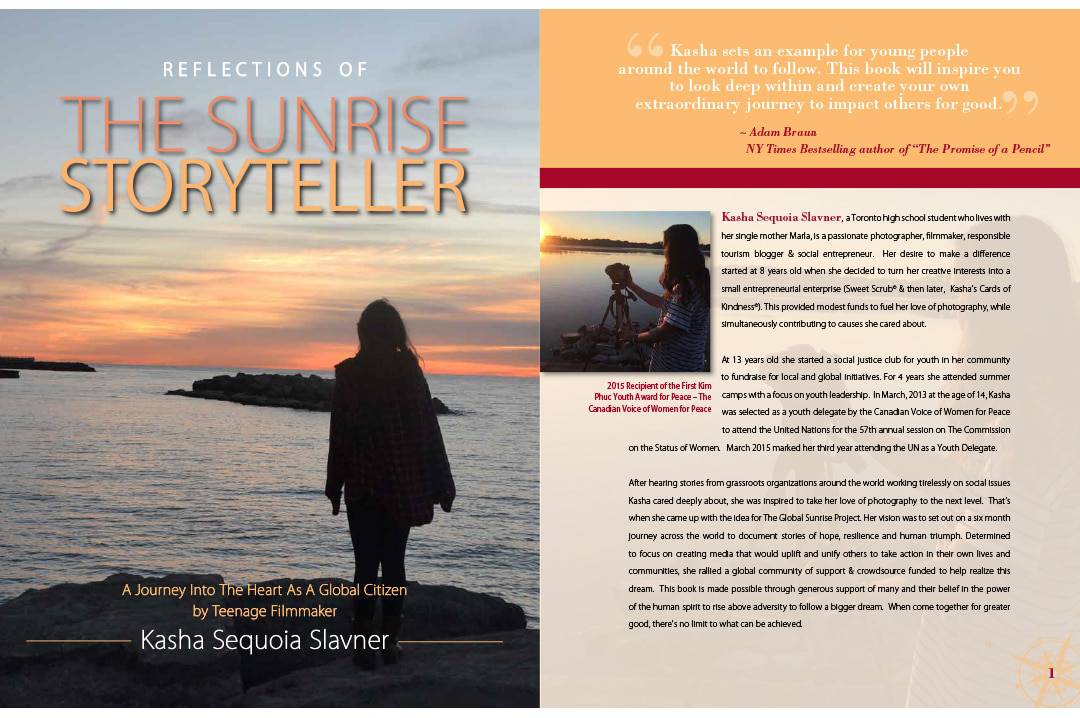 Reflections of the Sunrise Storyteller: A Journey into the Heart as a Global Citizen
Kasha teamed up with her mom, Marla and the two set off on a six-month long journey across the world to find stories of hope and resilience.  Their goal was to find out what it means to be a global citizen. During the trip which included stops in South Africa, Mozambique, Tanzania, and Thailand, Kasha documented it all with video and photos.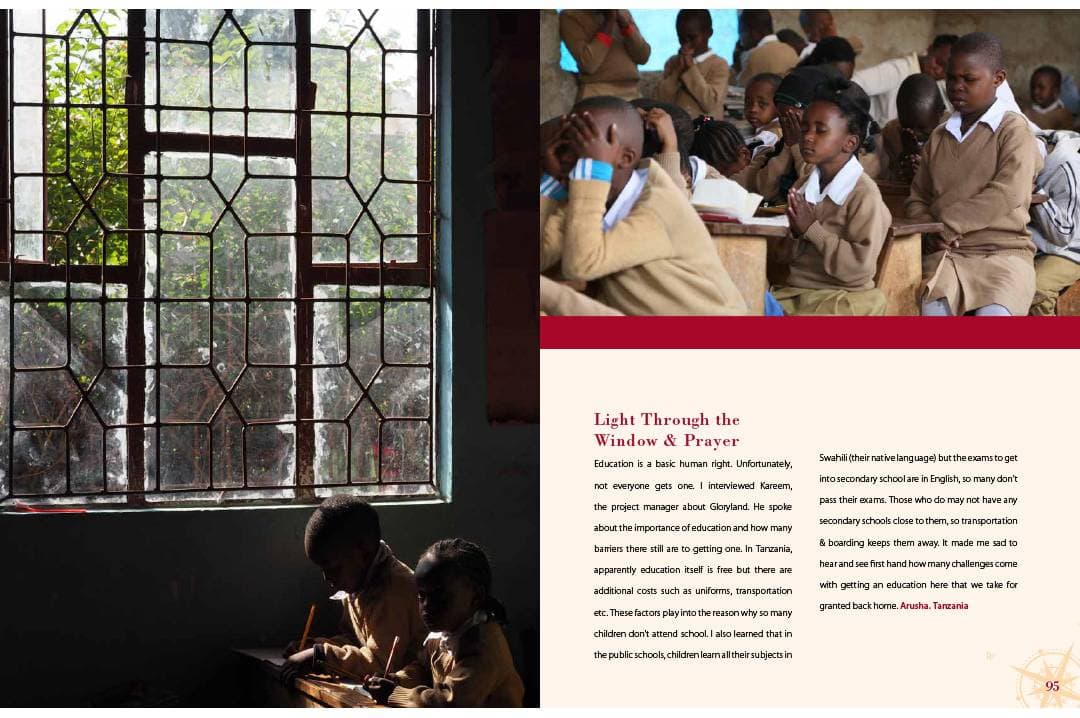 Her photos are breathtaking, mesmerising and informative. They fill the pages of this book, where Kasha shares some memories and anecdotes from the journey with her mom.
The book is available on Amazon as a Kindle Ebook download, and printed orders will be available soon.
Global Sunrise Project the Movie
You can follow Kasha as she begins screening her documentary movie: The Sunrise Storyteller. The film just premiered at the United Nations in New York in March 2017.
More books that inspire: