Before I start this post, I have to say I have no relationship or receive no compensation from Moroccan Oil company and this post is purely based on my own experience. Recently I received an email from Dalia P. asking me about my hair regiment. After a series of emails back and forth she said: "you should write a post about this." So Dalia P. this post is for you how to beat frizzy hair on vacation with Moroccan Oil hair products.
Beat Frizzy Hair on Vacation
I have a confession to make to all of you I usually have the worst vacation hair ever! You know how Monica on friends went on vacation, and suddenly her hair took over her vacation? Well, my hair can be just as unruly and frizzy as that when I hit a tropical destination.


I have tried so many hair serums and frizzy hair treatments, but nothing seemed to work on my thick frizzy curly hair. Then on a trip to Israel, a hairdresser got me hooked on Moroccan Oil. I bought a bottle during my vacation, and even in the hot, humid Israeli weather, my hair was actually under control.
I brought home half a suitcase filled with the oil – praying on the entire flight home that none of the glass bottles would break, but I couldn't risk coming back and not having this miracle hair oil. Eventually, the oil became available here in North America and soon after the line began to expand.
I use three products in my regiment when I wear my hair curly and two when I wear it straight. So here is a rundown of my hair care process to manage curly frizzy hair.
Moroccan Oil Serum
After I wash my hair (I use colour treated shampoo and conditioner) and towel dries it I add a dime-sized amount of Moroccan Oil Serum starting at the bottom and working up to the top of my head.
Most of the product I like near the ends which tend to get dry frizzy first. Also important to note: I do not comb through or run my fingers through the curls at all. I apply the serum using a crunching motion keeping the wet curls as intact as possible.
Moroccan Oil Curl Cream
I am always on the hunt for the best products for thick curly frizzy hair, and when the line of Moroccan Oil treatments expanded to include a curl cream, I did a little happy dance in my salon. I added this curl cream to my regiment, but honestly, you can use a curl cream you like if you have one and get the same results. The trick for me is beginning with the serum and then adding (in the same crunching motion) the cream on top.
Be aware of how much oil and how much cream you use, because too much oil and your hair can be greasy. I have very thick and long curly hair, so it doesn't affect me as much.
For Straight Styles: Instead of the curl cream I use my favourite cream for straight hair. My process for this style is put the serum on first then the straightening cream, and after combing through my hair (to remove tangles), I put my hair up in velcro rollers. The big rollers are best for this and just let my hair dry for about an hour. I finish off the drying process with a large round brush and hairdryer. Note: I do not let the hair dry 100% it is still a bit wet when I hit it with the dryer but I only need to run it a couple of times using the round brush, and it is dry. This creates the volume in my hair vs using a straightening iron and flattening it out completely.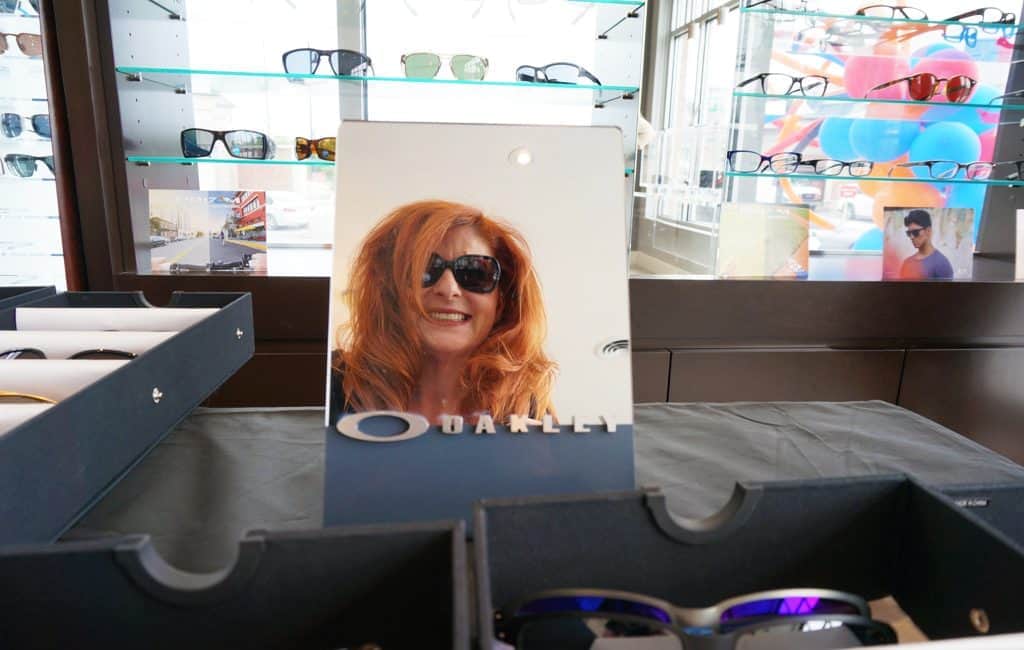 Moroccan Oil Anti-Frizz Spray
The third product in this line that I use is the frizz control spray. I use this mostly in high humidity situations, like tropical vacations or like on my recent trip to Texas.
Thick Curly Hair Anti-Frizz Tips
One tip I can give all of you who share the thick curly hair challenge is this: the less you touch or run your fingers through your hair, the longer the curls will last and stay frizz free.
Even with this routine, I have days when … well, my hair takes over my vacation. Always keep elastics or hair clips on hand when you have no other option but to gather it up and put it in a ponytail or bun. I leave you with this awesome hair moment after a jeep excursion in Aruba, before I adopted Moroccan Oil into my routine! Next to it was the photo that started this conversation. Thanks, Dalia for following my adventure and I hope this helps you out!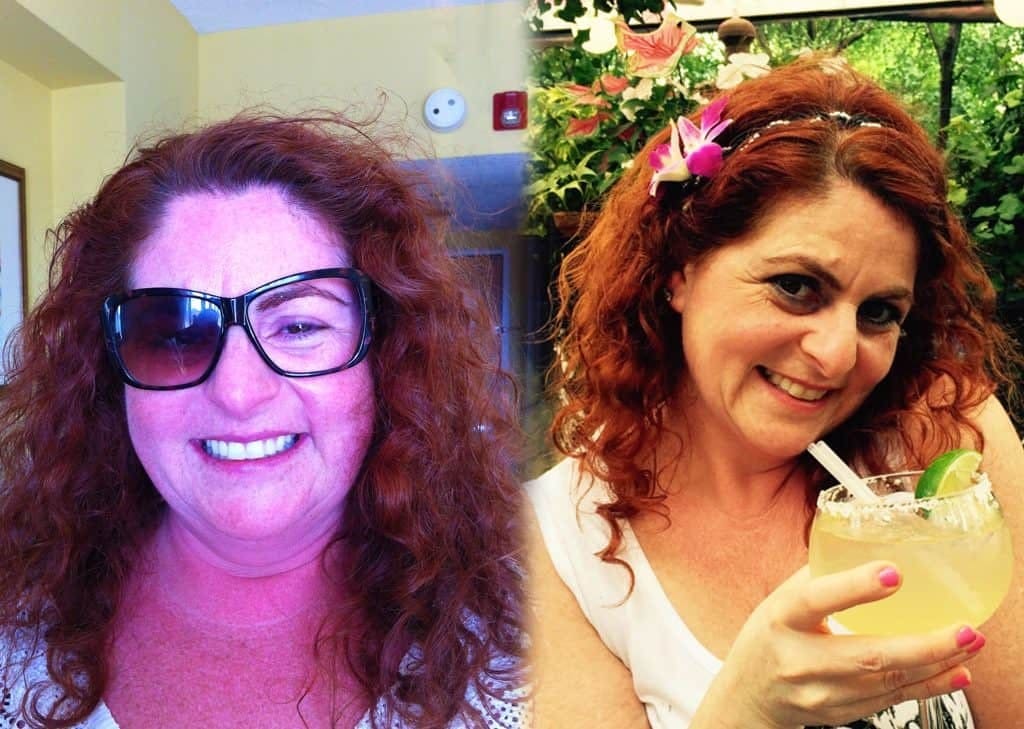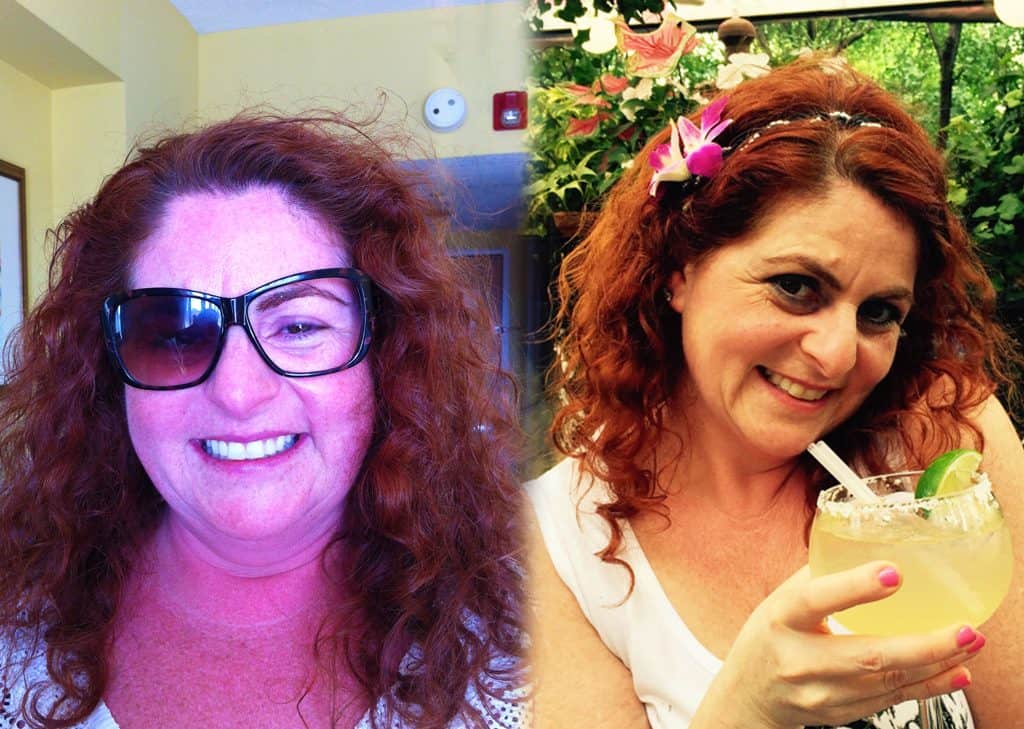 For more hair care secrets, see these posts: