This article may contain affiliate links. Clicking on or purchasing products we recommend through a link may earn a small commission. Read our disclosure and privacy policy page for details. *COVID-19 TRAVEL ALERT – Travel recommendations offered on this site are not to encourage you to travel against travel advisories.
There used to be a time when I would get giddy about going to an airport. That feeling right before I was getting on a plane was like entering Disney World as a kid. I loved it, but somehow the airlines have taken all the fun and excitement out of airline travel. These days, all I can think about are how airlines have taken the fun out of flying.
How Airlines Have Taken the Fun out of Flying
In my latest post at SheKnows.com, I dive into how airline's current baggage policies make us all miserable and tell a story from a recent flight that showcases just how out of hand airline baggage policies have gotten.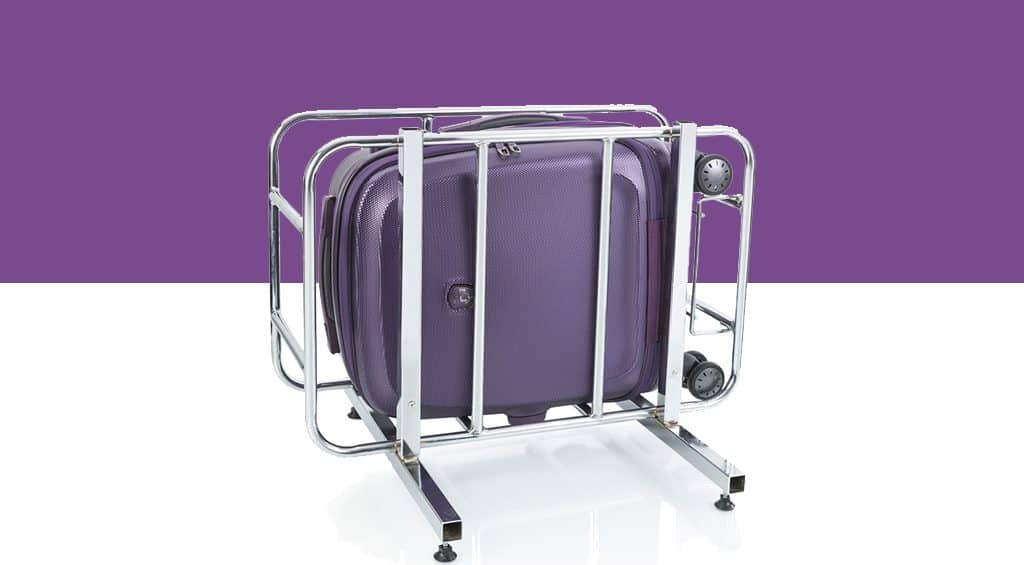 Airlines Should Know What a Carry-on Friendly Bag is
Recently, I arrived at the airport and proceeded to the counter where an angry looking check-in man looked over at my roller bag and gave me a little come over here motion with his finger. He proceeded to start the worst airline check-in of my life.
Read More: How Turkish Airlines Elevates Air Travel Around the World
I travel with Heys Luggage. This is a luggage company that has devoted its life and mission to ensure that their carry-on bags fit into the metal wireframe airline checking system thingy. It's a hard case bag that does not expand – I know, and everyone at Heys Luggage knows this bag is going to fit. When the angry check-in man picked up my standard bag and put it into the metal wireframe, this was only confirmed.
Sky check or checked bags – it's the same thing!
Let's talk about airline baggage policies, and I'm sorry, but sky checking bags has to be the single stupidest thing airlines have ever invented. Baby strollers and wheelchairs, OK, that makes sense, but luggage? So ridiculous. 
Read these SheKnows contributions:
This article excerpt is from an exclusive post written as part of the Expert's Among Us series at SheKnows.com. Visit my SheKnows author profile here, Sharon Mendelaoui SheKnows.com Author, to read other articles I have written.