If you are planning a trip to Las Vegas for New Year's Eve, then I have some tips for you. With a little planning and preparation, your Vegas New Years can be excellent without costing a small fortune. New Years in Vegas can be the most expensive night of the year in Vegas but if you plan your trip in advance and no what to expect ahead of time, New Years in Vegas can be an awesome experience. I have put together this Guide to New Year's Eve in Las Vegas because I couldn't find enough relevant and timely details for my trip to Vegas a few years back. Here is everything you need to know and probably a little more.
New Year's Eve Las Vegas Book Early
New Year's is not a time to look for a last minute deal to Vegas and is one of the most expensive nights to stay in Vegas. You should be planning your trip early to save on hotel rates and flight costs as the flights and hotels will fill up quickly. It is also a time when hotels can afford to jack up their prices. You will notice that rates will increase 2 to 3 times for the December 30, 31 and January 1. By booking ahead and tacking on a few days prior or after the New Years night, you may save a bundle but booking a one night only hotel will likely cost you $350 – $500 a night for a basic room depending on the hotel.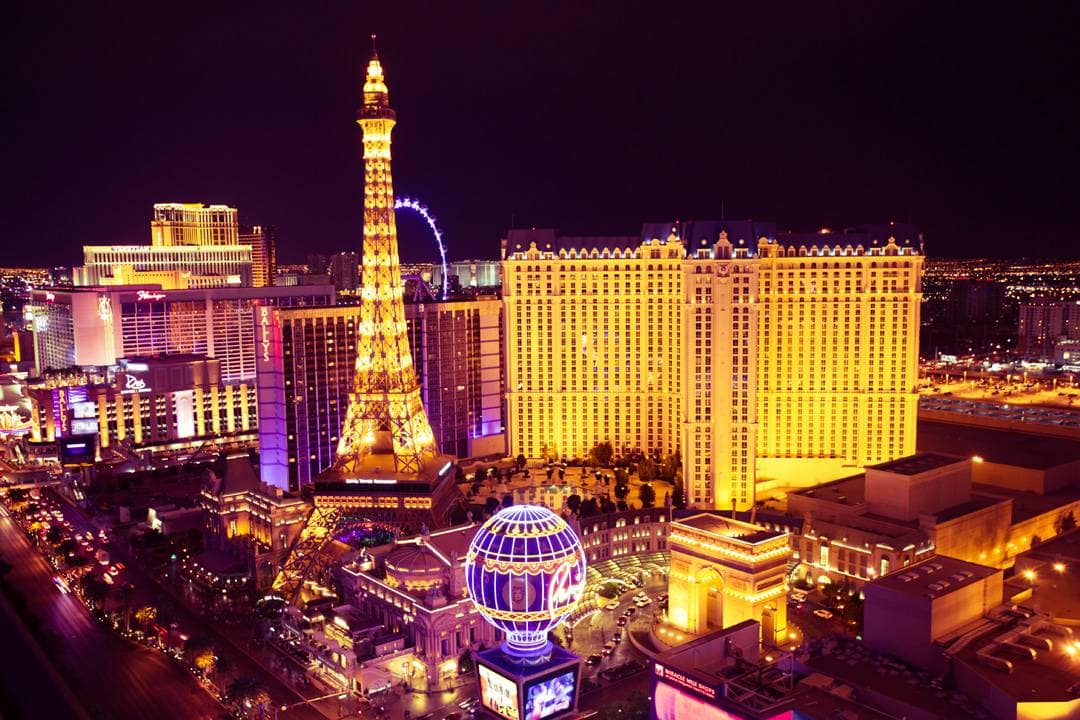 Plan Ahead – Book Your Las Vegas Show Tickets Early
If you are planning on catching some shows during your New Years in Vegas, then you want to book your tickets early. The favourite Cirque Shows or celebrity concerts sell off first. In fact, as I write this I believe you may already be pretty close to too late for Celine tickets for the week of New Years in Vegas 2012. Pick your shows and start planning which days you will be shown watching and which days you will be clubbing. Reserve your tickets early so you won't be disappointed.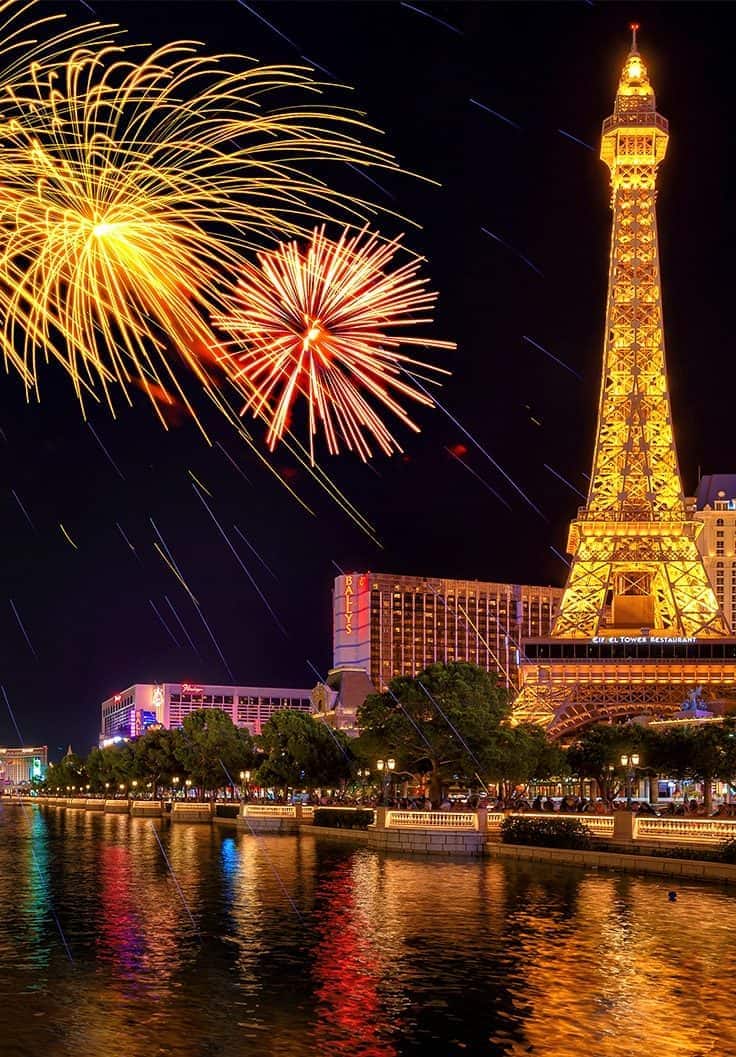 Choose your Vegas Hotel Wisely
We are not talking about the hotel's star rating but location, location, location. One thing I did on my trip made sure that the club we were celebrating our New Year's Eve in (Tryst nightclub) and the hotel we were staying at were close together. The location is one of the most important things you should consider on this night. Remember the entire strip is closed down on New Year's including barricades to hotel entrances. There are only a few crossover points in main intersections down the strip so you may have to do a lot of walking around until you get an entrance that will give you access to your hotel or the hotel where you will be partying.
There is absolutely no traffic on the strip after 6:00 PM no cabs, buses NOTHING! The only form of transportation is the Las Vegas Monorail and again getting to the stations can be difficult when there are metal barricades all along the strip. We had a tough time getting from TI to Wynn which is across the street from each other. Another note is that all above passages are also shut down. So escalators to bridges that cross the strip are also closed. The only access is on the street level and again only from certain intersections. So make your hotel and party arrangements wisely. If you are partying on the street and don't mind the walking, then you have nothing to worry about.

New Year's Eve Las Vegas – What Will You Be Doing When the Clock Strikes Midnight
The Famous Las Vegas Strip New Years Eve – America's Party
For New Years the entire 4-mile strip, from Russell to Sahara, from Mandalay Bay at the Strip's southern end to Stratosphere at the north is closed down around 6 pm. This Las Vegas New Year's Eve celebration is known as America's Party. The entire Vegas Strip becomes a giant pedestrian mall filled with tens of thousands of people walking the strip in in silly hats, noisemakers and holiday cheer. Las Vegas New Year's Eve 2012 will include spectacular fireworks show from the rooftops of the MGM Grand, Aria, Planet Hollywood, Caesars Palace, Treasure Island (TI), The Venetian and the Stratosphere. The best place to view the fireworks is on the street itself.
Some Las Vegas New Year's Eve Strip Tips:
Dress, warmly it gets rather cold in Vegas at night during this time of the year with temperatures hovering around the freezing mark.
All the hotels close their doors at 11:00 PM until Midnight so remember to hit the washroom before 11:00 or you are out of luck.
Drinking on the strip is permitted, you will note that many of the stores will only sell plastic bottles of alcohol. No Glass or Cans of alcohol will be allowed so make sure you don't try to get them on the strip they will be confiscated immediately. Buy plastic or pour your drinks into drink mugs.
If you don't like crowds, then this is not for you. Tens of thousands of people show up from all over the world to enjoy this celebration. People will be bumping into you; people will be loud and people will be drunk. Know what you are getting yourself into before you choose this as your New Year's Eve venue.
Beware of pickpockets. Large crowds like this are a great place for them to make some significant money. Keep your wallets secure, purses close to your body and zipped up. In fact, bags and loose pockets are no-nos if you want to keep your wallet on your person.
Wear Comfortable Shoes – You will be walking (A LOT), standing (A LOT) and heels are probably not a good idea for a Vegas street party. I can't even tell you how many girls we saw walking the dirty streets at the end of the night with their shoes in their hands. Gross!

The Fremont Street Experience
Back in the day, Las Vegas casinos boomed between Las Vegas Boulevard and Fremont Street. The big casinos of the time were the Golden Nugget and Binions. But with the growth of the casinos on the Strip Fremont Street was all but abandoned with just the Golden Nugget and Binion's left to fend for themselves. The City planners, however, had an idea to revitalise the downtown Las Vegas district by closing off Fremont street and erecting a massive roof over it to create a beautiful pedestrian mall. Every new year this mall is a bustling location for a free New Year's Eve venue known as the Fremont Street Experience. Three large bandstand stages are set up and a night of tribute bands is scheduled.
Accommodations
If you want to stay on Fremont Street itself, you will want to book early. The refurbished Golden Nugget gets booked up fast. But if you do get a booking here it will be considerably less expensive than on the main strip. Another great option for hotels are the resorts along the Boulder Highway. Very affordable and close enough to Fremont street.
Cost
The cost to entering is $10 for Nevada residents and $20 for non-residents and includes party hats and favours.
Other Tips
Make sure you arrive very early the shows start at 6:00 PM and if you are going to eat in one of the casino restaurants do so earlier rather than later as they fill up fast. Remember that alcohol on the street is allowed but plastic bottle only. Do not bring glass it will be confiscated. Park yourself near a bandstand to enjoy the great music.
The Famous Fremont Roof – The Fremont Experience
The amazing roof over the street lights up the street especially after sundown and presents an amazing show. Dolphins may swim over your head, or a fighter jet may race across the screens so be sure to look up and catch this part of the experience. After the New Year's countdown, the street will empty rather quickly so if you are planning to enter one of the Casinos make sure you do it quickly to get a spot at the tables or to get into one of the bars or clubs they will fill up fast.
Las Vegas Night Clubs
If hanging out on the street doesn't sound like your type of New Year's Eve celebration then check out the nightclub scene. The many nightclubs along the Vegas strip all have special New Years Eve celebrations. Some of these New Year's events include celebrity appearances or performances by famous musical acts. Each year is different and these night clubs change owners and are regularly redesigned, so I apologise if this list is not 100% accurate. You will likely have to buy advanced tickets for most of these parties.